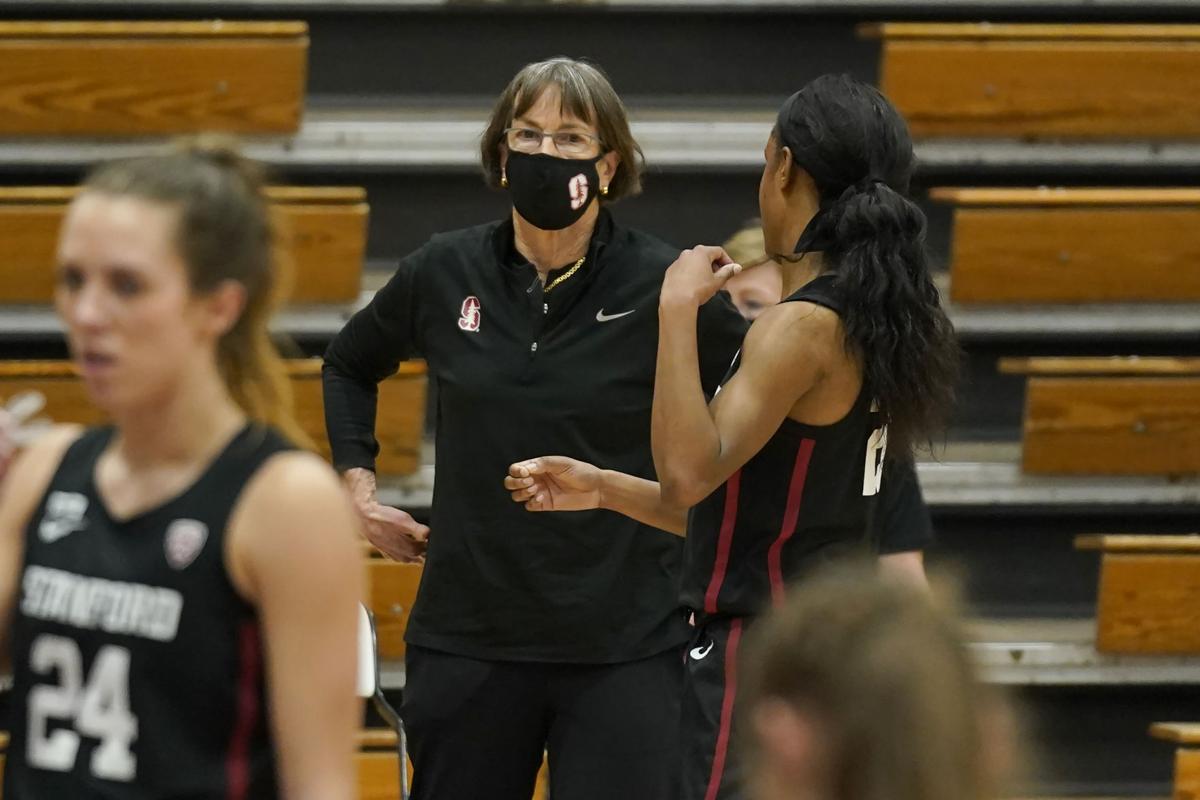 Arizona associate athletic director Bill Belknap had never hired a coach when he moved to Moscow, Idaho in the winter of 1978 to become the Idaho Vandals' athletic director.
It wasn't that Belknap didn't know how the hiring process worked or that it was possible to hit it out of the park, even in a remote Idaho college town.
In his 11 years in Tucson, Belknap watched closely as Arizona AD Dave Strack successfully hired football's Jim Young and basketball's Fred Snowden off Michigan assistant coaching staffs. So maybe it wasn't unusual that Belknap opened a letter of application from a 24-year-old Ohio State assistant basketball coach expecting something good.
He couldn't accurately pronounce or spell the applicant's name — Tara VanDerveer — but, oh, did Belknap hit it deep.
Two weeks ago, VanDerveer coached her 1,099th victory, putting her at the top, No. 1 in women's college basketball history. So it seems fitting that VanDerveer arrives at McKale Center on Friday night coaching No. 1 Stanford against sixth-ranked Arizona.
For Arizona, it's the old you've-got-to-beat-the-best-to-be-the-best plot.
Belknap, who initially arrived in Tucson to be part of Jim LaRue's football coaching staff in 1967, was inducted into the Idaho Vandals sports Hall of Fame in 2008. But it's odd that his bio highlights only his success in hiring coaches like Dennis Erickson, Tim Floyd and Don Monson.
But not a word about VanDerveer.
Over the years, I had the opportunity to sit next to Belknap at a few Arizona-Washington State basketball games in Pullman where he served as an observer for Pac-10 basketball officials. An engaging man, Belknap enjoyed talking about his years in Tucson. He talked about hiring former UA lineman and Salpointe Catholic High School football coach Jerry Davitch as Idaho's head football coach, and that decades later regretted firing Davitch after four seasons.
"But it all worked out," he said. "I ended up hiring Dennis Erickson to replace Jerry and I get a lot of credit for that. But how do you top giving Tara VanDerveer her first head coaching job?"
I strongly believe that VanDerveer is the leading coach in league history, any sport — or if not No. 1, then No. 1-A, sharing the pedestal with John Wooden. When VanDerveer takes her place on the McKale Center sideline Friday, it will be her 34th visit to the arena. She has been pitted against six Arizona coaches, from Wendy Larry to Adia Barnes.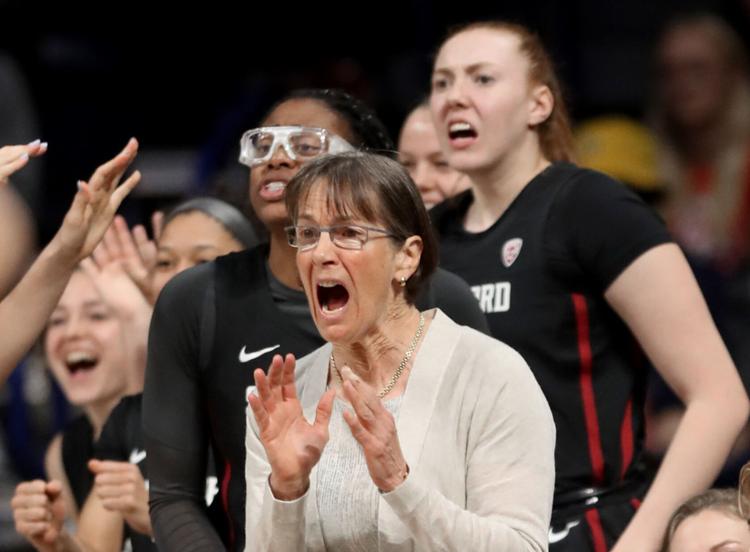 She hasn't been treated as the enemy as much as a role model. Even though Arizona is just 9-64 against VanDerveer's teams, there are no hard feelings.
"I love her," says Barnes. "When I call her and talk basketball, she always tells me the truth."
VanDerveer spent two years at Idaho before Ohio State doubled her salary and made her the Buckeyes' head coach. There was no long "climb" to the top. The Buckeyes went 28-3 in her fifth season.
The young coach from Moscow was no longer a secret.
In 1985, the Pac-10 fully absorbed women's sports and no athletic director was more prepared than Stanford's Andy Geiger. He phoned VanDerveer and asked if she would be interested in replacing Dottie McRea, whose Stanford women's basketball program had gone south, finishing 5-23 and 9-19 in successive years.
VanDerveer said no. She preferred to remain at Ohio State, telling Geiger she had her dream job. But Geiger persisted; VanDerveer made a second visit to the Stanford campus.
When she shared the news with her father, Dunbar, a school administrator in Niagara Falls, he told her Stanford was a "graveyard job."
"I had a lot of people ask, 'Are you crazy?'" VanDerveer told the Pac-12 Networks last spring. But before declining Geiger's offer a second time, VanDerveer was watching a lacrosse game in Ohio when one of the players came running toward her, totally at random.
That lacrosse player was wearing a red Stanford t-shirt.
Whether that was a message from the basketball gods will never be known, but VanDerveer had a change of heart. In her fifth year, the Cardinal went 32-1 and won the national championship. It was the first of her 13 berths in the Final Four.
She arrives at McKale Center on a path to No. 14.
Because of county restrictions at Stanford, the Cardinal have not been able to play or practice at Maples Pavilion. They have spent five days in Tucson, working out at McKale Center, and otherwise locked in virtual isolation at a Tucson hotel. Unfortunately, VanDerveer says it's possible the Cardinal will remain on the road for three more months.
Not that she is complaining.
"Sometimes I have to pinch myself that this is my life," she said in a Tuesday podcast with the Naismith Basketball Hall of Fame. "We would like to be able to go back home, but right now our goal is to make the best of this."
Hey, at least they aren't stuck in Moscow, Idaho.
Contact sports columnist Greg Hansen at 520-573-4362 or ghansen@tucson.com. On Twitter: @ghansen711