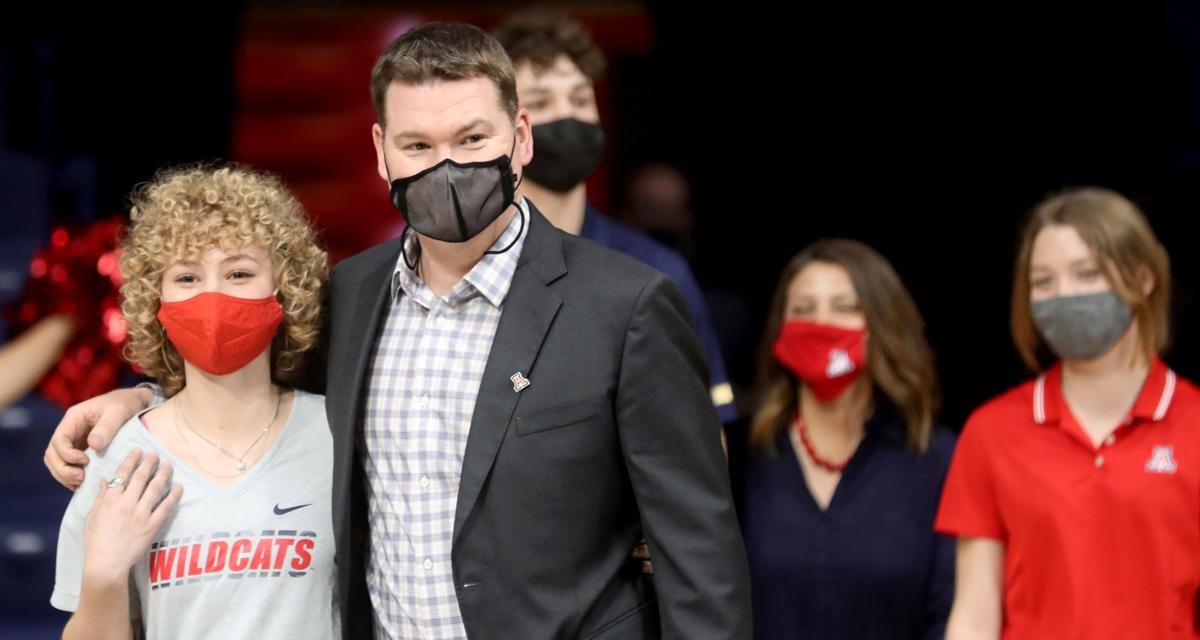 Arizona paid the Turnkey search firm about $50,000 to help it discover a coach who was hiding in plain sight.
Tommy Lloyd? The last assistant coach to get so much attention was Buddy Ryan of the 1985 Chicago Bears.
Whatever the process, the search sometimes bordered on the absurd. Among the 33 requirements and job duties on the UA's job posting were these:
"Must have the ability to multi-task with frequent interruptions."
"Must be able to work a flexible schedule, including nights and weekends."
Perhaps a more appropriate job duty would have been: "Must have proof you have coached in a Final Four." Isn't that the standard of Arizona basketball? Shouldn't it be?
No coach at Arizona the last 12 years, from head coach to No. 3 assistant, has coached in the Final Four. Tommy Lloyd has coached in two Final Fours. He possesses what Arizona and its constituency has craved for 20 years. If for no other reason, Lloyd meets and exceeds Turnkey's — and Arizona's — job description.
And, yes, he's willing to multi-task and work weekends.
---
Yet there is one not-so-trivial missing detail: The two master coaches of Pac-12 basketball, Oregon's Dana Altman and UCLA's Mick Cronin, arrived at those positions with a combined 774 head coaching victories. Lloyd? None.
Is the job too big for him? It won't take long to find out.
"I'm not scared of the expectations," he said Thursday.
Risk is part of the game. As much as I hoped Damon Stoudamire would return to McKale Center, I couldn't shake a sense of uncertainty; I didn't want to see him fail. I think Stoudamire would be a better NBA head coach, where the coach isn't as much of a focus. Damon's not a me-me-me guy.
Lloyd is better equipped to handle the focus because Zags head coach Mark Few allowed him to be in the spotlight and create an identity. As the UA's job posting said: "Must have demonstrated ability to develop and maintain positive interpersonal relationships."
That's what Lloyd has in abundance. That's what Arizona needs.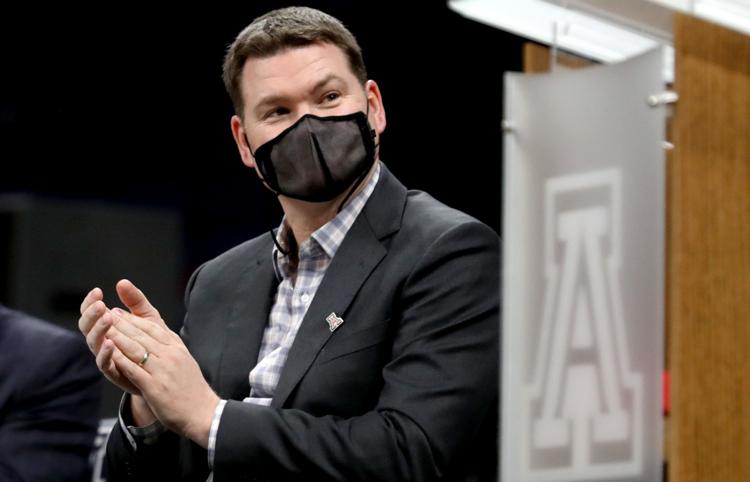 Asked about his lack of head coaching experience, Lloyd took it head on. "If people knew the amount of time I've put in the last 22 years, they'd (understand it)," he said. "Coach Few has two demands on his assistants. One, high standards. Two, understanding that it's a collaboration. He demands that you contribute to the program.
"I am going to empower my Arizona staff like I was empowered at Gonzaga."
He referred to UA basketball as "the biggest show in town."
He gets it. He started "getting it" 30 years ago.
Lloyd grew up near Interstate 5 between Portland and Seattle, playing high school basketball for Jeff Reinland, who later became the head coach at Walla Walla Community College, where Lloyd once scored 52 points in a game.
At Kelso High School, Lloyd and Reinland developed a lasting mentor-pupil relationship.
"Tommy was the leader of the club," Reinland told the Longview Daily News. "He developed an attitude of getting the fire lit. He didn't like to see things not go well and got a little surly on the court. He is such a coachable person, such a dedicated individual."
Arizona didn't put "getting the fire lit" in its job description, but it probably should've been no worse than No. 1 or No. 1-A.
What continues to impress me about Lloyd is that Gonzaga began to pay him close to $1 million a year, which is more than double any salary Arizona has ever paid to an assistant (Lorenzo Romar was paid $400,000 in 2017-18). It is far above market value in college basketball, even at Kentucky and Duke.
But Gonzaga knows what it's doing. It's no longer a cute little Cinderella basketball story.
The Zags also wrote a clause into Lloyd's contract stating he would replace Mark Few as head coach. If Gonzaga valued Lloyd that much, there's something to it that outsiders didn't fully understand.
If there was anything odd about Arizona's search-and-hire mission, it's that as recently as 2018, its target would have been Mark Few — not Tommy Lloyd. Yet in the space of three troubled seasons, the UA job diminished in the coaching market.
Arizona made contract with Lloyd, who then made contact with Few, in the Gonzaga weight room. Few absorbed the news and gave Lloyd his blessing.
"If you can get that job, you've got to take it," Few said. "It's not only the right thing to do, but we're going to celebrate it."
Times change. Arizona is now chasing Gonzaga. It will be up to Lloyd to reverse those roles.
Before he left McKale Center late Thursday afternoon, Lloyd said: "I'm at a program that has been a powerhouse and is going to continue to be a powerhouse."
Contact sports columnist Greg Hansen at 520-573-4362 or ghansen@tucson.com.
On Twitter: @ghansen711