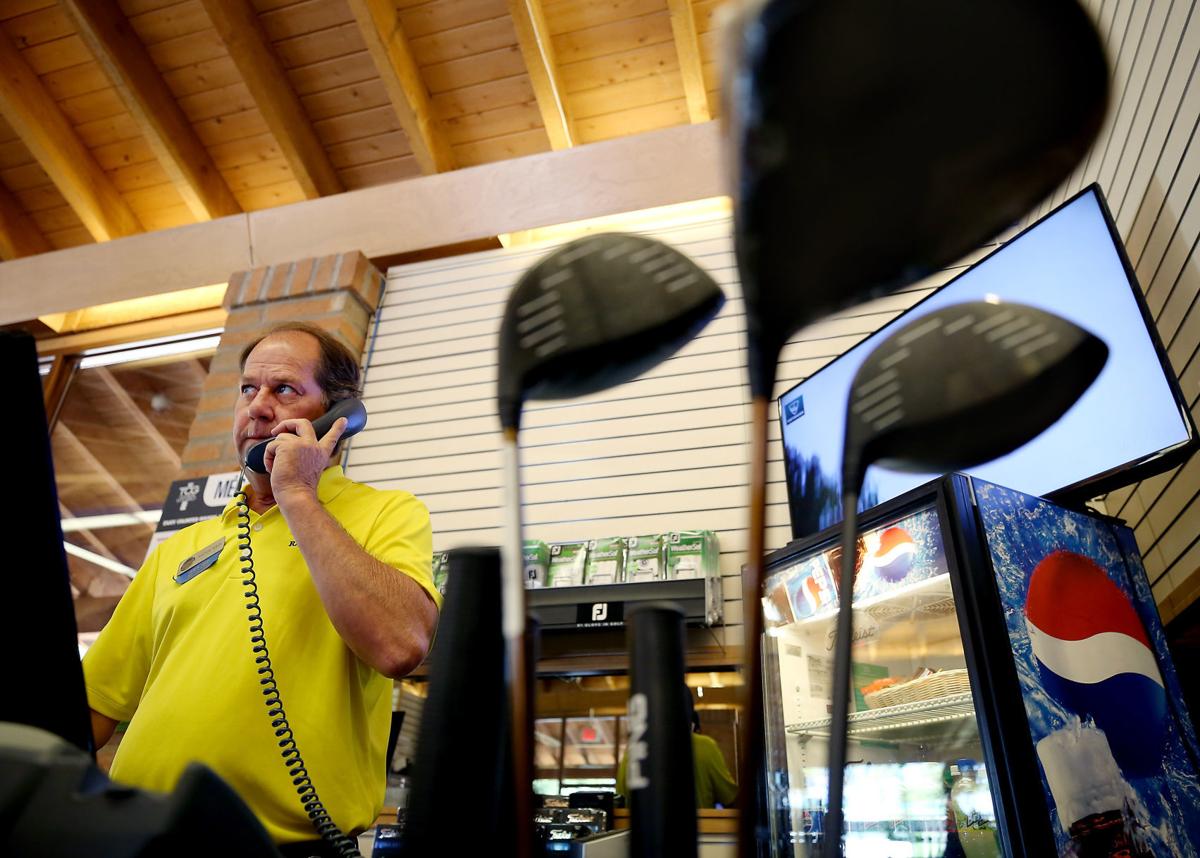 Over the next five weeks, Star columnist Greg Hansen will be profiling 10 Tucsonans making a difference. Up first: Randolph Golf Complex's Andrew Wack.
About 110,000 golfers walk into the pro shop at the Randolph Golf Complex every year and about 109,999 get the following greetings:
"Did the pool guy I recommend work out, Jeff?"
"I heard you shot your age, Vanna."
It is golf's version of "Cheers," where the man behind the counter, Andrew Wack, knows everybody's name.
One day last week at the Grand Lake Golf Course high in the Colorado mountains, I bumped into Tucsonan Jim Thompson, who frequently plays at Randolph's two courses, Randolph North and Dell Urich, in the winter.
"Love that guy," he said.
Talk about a difference-maker.
Retired IRS official David Cook plays golf two or three mornings a week at the Randolph complex. Cook sometimes arranges tee times for eight or 10 of his golf partners and the numbers don't always work out, especially when the tee sheet is booked from 7 a.m. until noon.
"On occasion, I mess up and have more golfers than I have tee times," says Cook. "Andrew always says 'don't worry, we'll work it out.' And he does."
Once, on Wack's day off, Cook paid with a credit card instead of with his season pass. When he got his bank statement, he noticed an unexpected charge for green fees.
"I went to Andrew the next day and within two minutes he found my charge and credited my account," says Cook.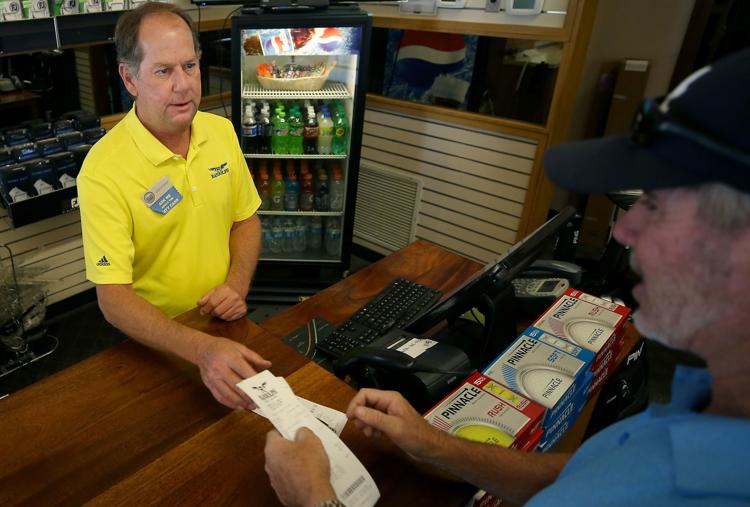 It's not about money with Wack, it's about engagement. Invariably, while waiting to check in, I notice that almost every golfer carries on a personal conversation with Andrew.
"Good luck with your new car, Mike," Andrew will say.
"See you next week, Andrew," the golfer says.
When my friend George Yost, a regular at Randolph for almost 30 years, moved to Colorado last year, he walked to the counter to pay for his final day of golf in Tucson.
"No charge for you, my friend," said Wack. "It's on me."
In an often unfriendly and cold industry ravaged by the economy and diminishing numbers, Wack is a one-man welcoming committee.
The Illinois-born, Maryland-raised son of a U.S. Department of Agriculture worker drove his '66 Mustang to Oro Valley about 30 years ago to visit his sister. He liked the area immediately and a day later walked to the pro shop at Oro Valley Country Club and applied for a job.
He was hired the same day. Except for a brief stint working at a golf club near Palo Alto, California, Wack has worked at El Conquistador Country Club, SaddleBrooke Golf Club, the Silverbell Golf Course and for about the last decade, Randolph.
Things you wouldn't know about the modest Andrew Wack: He was once a scratch golfer and a golf instructor, before turning strictly to the meet-and-greet retail business.
"I had three surgeries for skin cancers on my face," he says. "I took the hint and decided to get out of the sun as much as possible."
He surely gained his helpful demeanor from his father, who moved his family to Africa for the Department of Agriculture when Andrew was just a kid. His dad helped developing countries learn how to irrigate crops and install plumbing and flooring in their modest homes, and how treat people the right way.
"Andrew is the consummate professional in facilitating and managing the clubs that utilize Tucson's municipal courses," says Jim Normoyle, a Raytheon official who chairs the Sunrise Golf Club. "The thing that stands out about Andrew is his attitude. He has a way of making each club, regardless of the number of members, feel like they are walking into a country club where he knows everyone's name."
Before OB Sports was hired to conduct the day-to-day business and course operations of Tucson's five city golf courses, Wack was often a middle man trying to explain why bunkers had not been raked, or why drinking foundations didn't work, or why the greens were so bumpy.
Someone would walk in and say "Andrew, why is the pin on No. 5 on a mound in the middle of the green? It's impossible!"
A few minutes later someone would open the door and say "Andrew, you should check out the sand trap at No. 3. It's a big pool of water."
"Obviously the courses are in better shape now," Wack says. "I have a lot of respect for OB Sports and what they've been able to do. I get comments about the improvements every day and it makes my job easier."
Wack usually arrives at the pro shop at 5 a.m., works on the books and prepares for another day at "Cheers."
In late May, I was in the pro shop when a man opened the door and said "Andrew, I shot 72. If I can do that six years from now, I'll shoot my age."
Golfers can be insufferable, often recounting shot-by-shot sequences that seem interminable. As usual, Wack was an interested listener.
"How'd you do over the water at No. 17?" he asked.
"Put it in that back bunker," the 72-shooter said. "And, hey, maybe you should tell those OB Sports guys that there's only one rake back there. Had to walk around the whole bunker to get it."
"Next time don't put it in the bunker," he said.
The man waved and walked away smiling.
Contact sports columnist Greg Hansen at 520-573-4362 or ghansen@tucson.com. On Twitter: @ghansen711.