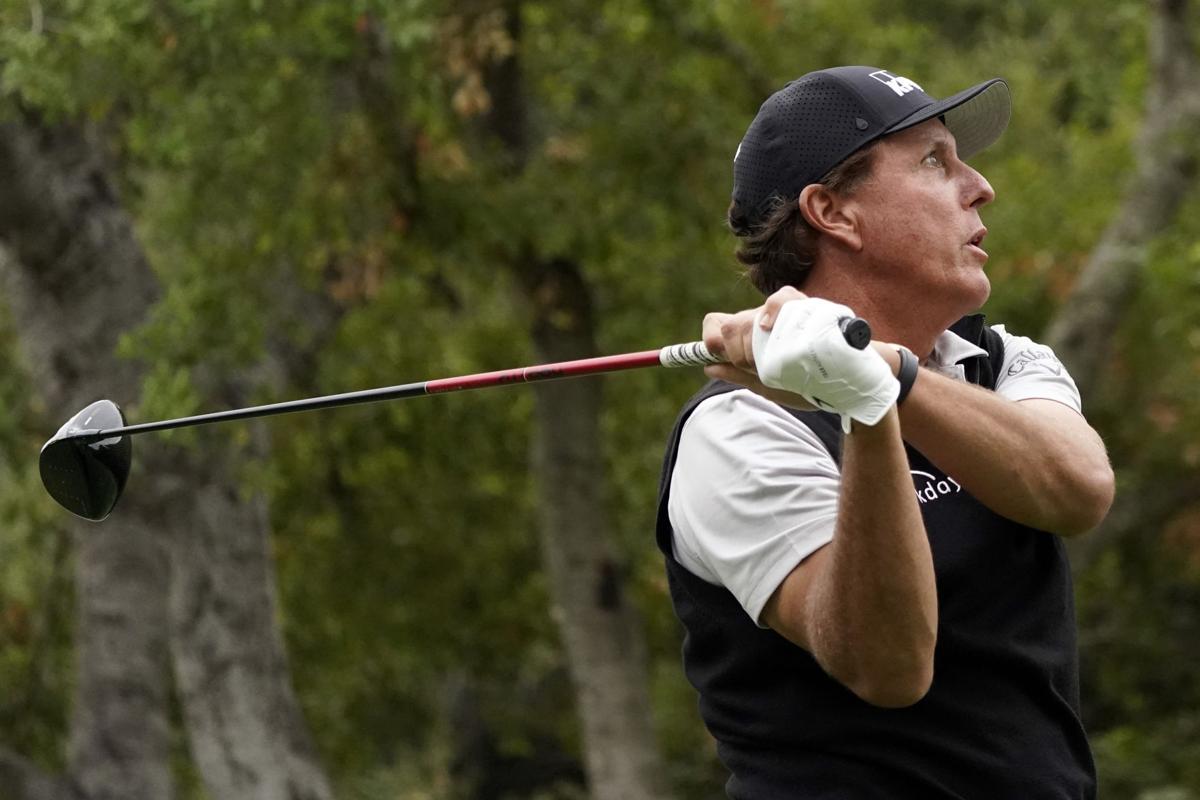 How did Phil Mickelson and Oro Valley's Stone Canyon Club come together for Friday's made-for-TV golf event that will feature TV analysts Andre Iguodala, Michelle Wie, Cheyenne Woods and sports icons Steph Curry, Peyton Manning and Charles Barkley?
Let's say it began in 1987, when Phoenix East Valley land baron Conley Wolfswinkel bought 140 acres in and around the Tortolita Mountains. Big money. Bigger plans. Wolfswinkel announced he would build a "golf mecca" of five courses, including what is now The Views Golf Club and the sadly dormant Golf Club of Vistoso, all part of the original Rancho Vistoso blueprint.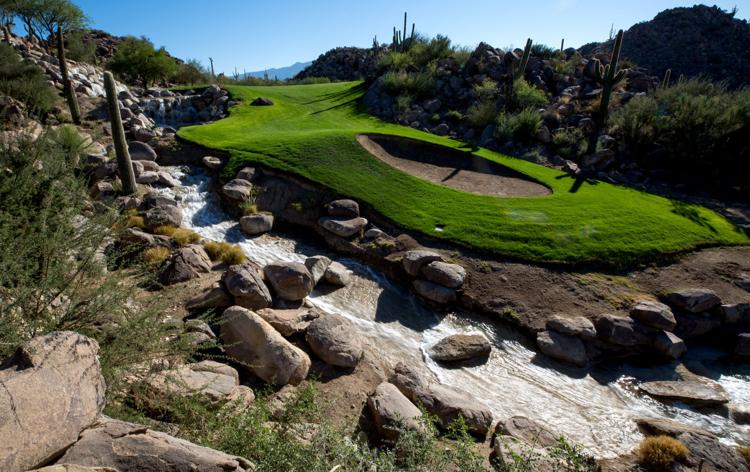 Wolfswinkel hired world-class golf architect Jay Morrish to design and build Stone Canyon. Upon completion, Morrish said "it has everything but an ocean; it's an awesome piece of land."
Memberships sold for $75,000.
Wolfswinkel soon lost the property in bankruptcy but bought much of it back at a reduced price in 1993. Wolfswinkel later said "golf courses economically are like black holes."
Nevertheless, Stone Canyon Club survived a second bankruptcy and in 2014 was sold to Mickelson and his partners, who soon built a long-promised $4 million clubhouse that had enticed many of the original members to build at Stone Canyon years earlier.
The "golf mecca" and a resort hotel didn't materialize as planned — Wolfswinkel's "black hole" became a reality — but Stone Canyon, holy smokes, feel free to use any glowing metaphor available to describe its natural beauty and vivid presentation.
Those who watch Friday's telecast on TNT are apt to think: "Where is that place? I want to go there."
To put Stone Canyon Club's status among Tucson's many grand resort-type courses such as The Gallery, Ventana Canyon, La Paloma and Starr Pass in context, I use three words: a higher level.
Most Tucsonans, even the golfers, have no clue where Stone Canyon Club is.
If you want to play Stone Canyon you must (a) know somebody on the inside or (b) come up with a clever plan to get past the gatekeeper or (c) dig deep into your wallet. It is not a place at which you hop the fence and squeeze in a quick nine.
It is no longer a requirement to own property at Stone Canyon to get access to the golf course, but you don't punch up GolfNow.com and book a tee time for Saturday morning.
It would also be wise to tap into Google Maps. Locating the entry gate to Stone Mountain Club is much more difficult than just looking up the address: 405 W. Tortolita Mountain Circle. If you take a wrong turn you'll wind up in Winkelman.
Here's my rankings of the three leading views from a Tucson golf course:
• Stone Canyon Club, hole Nos. 7-8, looking east at Pusch Ridge. Someone could charge admission for that view.
• Arizona National, hole No. 18, looking south all the way to Mexico.
• Ventana Canyon, hole No. 3, looking heavenward toward a tiny green carved out of a canyon that looks like it should be a national park.
When the TNT broadcast begins Friday at 1 p.m., you'll see a lot of Pusch Ridge views as well as a lot of Mickelson and the most compelling foursome since Nicklaus, Palmer, Trevino and Player.
The key to the deal is Mickelson, who, despite his Sun Devil bloodlines, has a link to golf in Tucson that rivals or surpasses that of Johnny Miller. "The Desert Fox" won the Tucson Open in 1974, 1975, 1976 and 1981 with such style and par-defying scores that he helped to put Tucson on the map the way John Wayne did decades earlier.
Mickelson's first golf competition in Tucson was January 1989, his freshman season at ASU, when he finished seventh at the UA's annual Ping Invitational. A year later, the Conquistadores wisely gave Mickelson a sponsor's exemption into the 1990 Northern Telecom Open at the shiny new TPC Starr Pass. Mickelson finished 19th and declined a check of $10,908 to maintain his amateur status.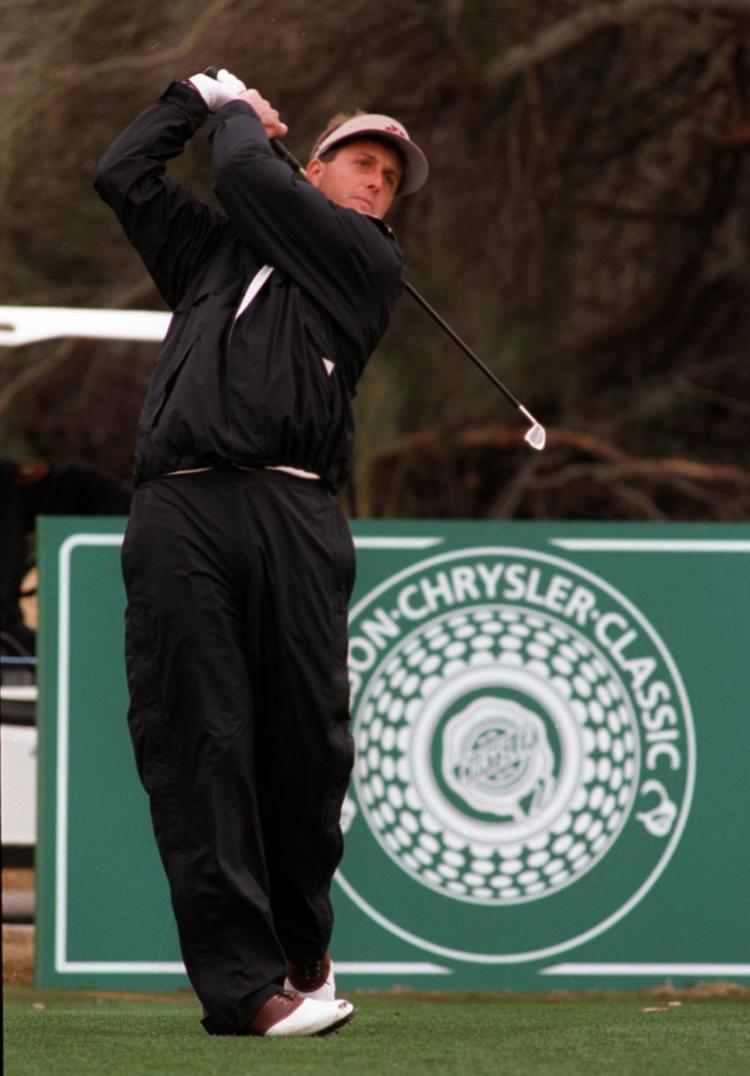 His relationship with the Conquistadores grew. He was given another sponsor's exemption in 1991 and on opening day shot a 29, part of a 7-under-par 65 that led to one of the most head-turning events in PGA Tour history — Mickelson, the amateur, won. He put on the traditional Conquistadores' helmet but declined the $180,000 first-place check.
Mickelson didn't big-time anyone. Two months after winning at Starr Pass, he led the Sun Devils to a victory at the UA's Ping Invitational — although he lost in a playoff to Colorado's Jonathan Kaye, a stroke ahead of a then-obscure Arizona golfer, Jim Furyk.
A year later, when Mickelson cashed in his PGA Tour eligibility earned at the 1991 Tucson Open, became a regular in our town. He was cast in "Tin Cup," filmed partly at La Paloma, downtown Tucson and at the Tubac Golf Course. Once "Tin Cup" hit the movie theaters and earned $76 million, Mickelson accelerated a path that has earned him $92 million on the PGA Tour, second in history to Tiger Woods.
He banked the first big portions of that $92 million in Tucson, winning the 1995 and 1996 Nortel Opens at Tucson National. He was paid $225,000 for each of those victories, wearing the Conquistadores helmet more than any golfer except Johnny Miller.
After winning in 1995, Mickelson said: "Tucson is a special place."
After winning in 1996, he said: "I don't know if I'll say that I own Tucson, but I definitely like it here."
On Friday, he won't be playing for a helmet or a paycheck, but for charity; about $1 million is expected to be donated to charity in the name of America's historic black colleges and universities.
As a Sun Devil in 1991, Mickelson said his favorite activity was to watch "Cheers" twice every night. Friday would be a good time to say "cheers" to Phil, a golfer who has been on a first-name basis in Tucson for 30 years.
Contact sports columnist Greg Hansen at 520-573-4362 or ghansen@tucson.com.
On Twitter: @ghansen711.