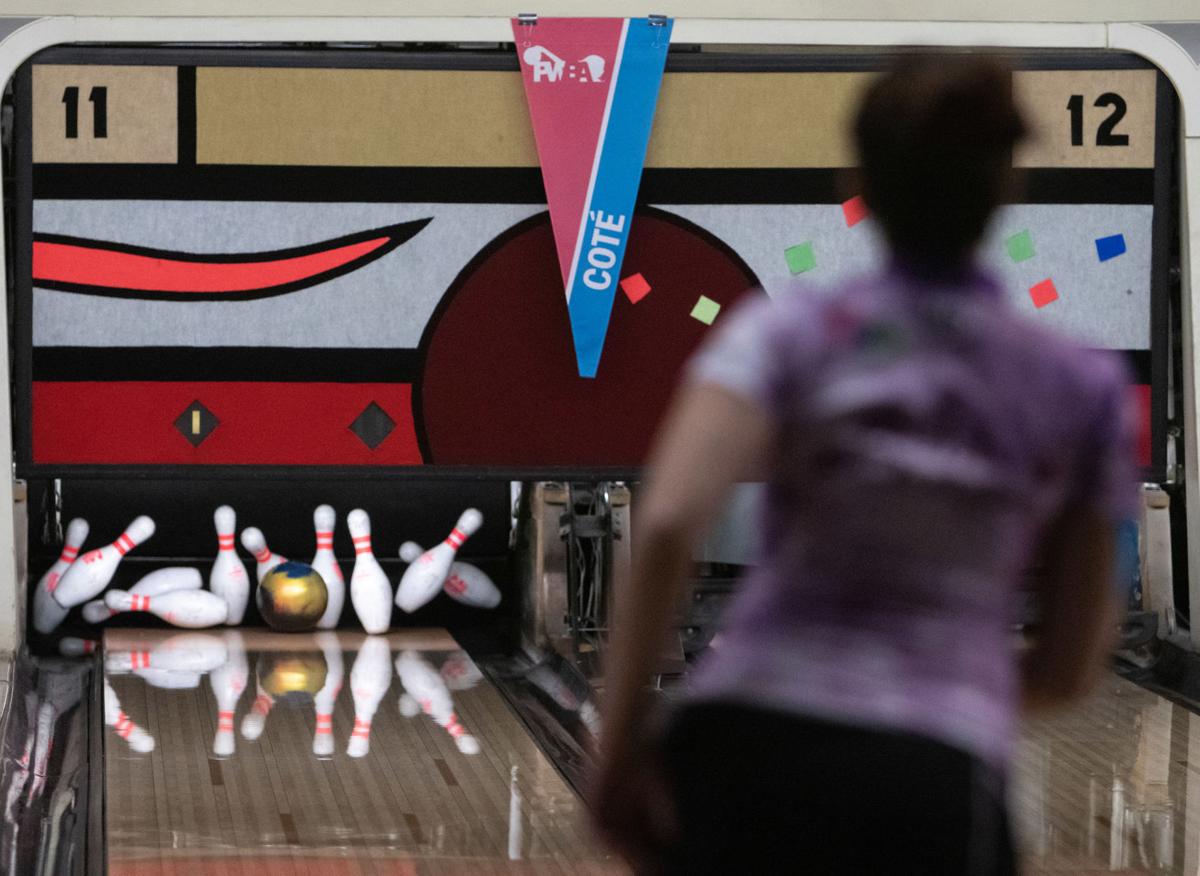 Each time I drive past the once-thriving, now fenced-off-and-shuttered Golden Pin Lanes on Miracle Mile, it is a sobering reminder how fleeting sports and business success can be.
Over the last 10 months, it wasn't just deserted Golden Pin Lanes that created those melancholy feelings. Fiesta Lanes, whose parking lot on River Road always seemed to be packed, was empty. So was the historic Lucky Strike Bowl on Speedway and the far east side's long-vibrant Tucson Bowl.
Imagine what it must've been like for Bryanna Coté, Tucson's most distinguished bowler, a 34-year-old former PWBA champion and NCAA bowler of the year. In the prime of her career, Coté essentially had nowhere in Tucson to train.
Tucson's four Vantage Bowling Centers closed last spring, reopened briefly, and closed again in December.
"It has been a difficult year; our membership is down 38% due to COVID-19," said Al Ayala, president of the Tucson Metro chapter of the United States Bowling Congress. "We count on bowler's memberships to survive."
Of Tucson's five public bowling centers, only Bowlero Tucson on the far east side was available the last few months, and with limited hours. That's about an hour's drive from Coté's home in Oro Valley.
As best she could, Coté continued to stay sharp, training for the 72nd annual Professional Women's Bowling Association's Kickoff Classic by driving to Tempe most weekends, taking advantage of the facilities at the B3 Performance center.
So when Coté won the PWBA ITRC Classic in Arlington, Texas, on Saturday, it was emotional. She had not won on the PWBA Tour since 2016, and even though she has consistently been one of the Tour's leading money winners, she had never gone through the obstacles necessary to remain in championship form.
When she won the PWBA's 2016 Lexington Open, it was a family celebration. Her husband, parents and grandparents had traveled to Kentucky to watch the Canyon del Oro High School grad break into the big time.
This time? She went solo.
"It was just the four finalists and the staff; all the other players were in the hotel, isolated for safety concerns," Coté said. "It was a totally different atmosphere, so quiet. But it was worth it given the circumstances we had to overcome just to open the season."
Understandably, tears of joy fell.
"The feeling of finally winning a second title after so long was overwhelming," said Coté. "Being able to compete again was just awesome."
Coté's journey to Arlington required as much endurance as safety. She arrived in Texas on Jan. 16. She was required to pass COVID-19 tests before boarding her flight, and again upon reaching Texas. She then had to wait two days in a hotel waiting for test results.
"We were in a bubble at the hotel and the bowling center," she says. "I got another test halfway through the competition. Once the results came back, it was rock and roll."
She was paid $10,000 for her victory. When she returned to Tucson she was greeted by more good news. The four Vantage Bowling Centers — Lucky Strike Bowl, Fiesta Lanes, Tucson Bowl and Cactus Bowl — are scheduled to reopen this weekend.
And although Coté plans to continue using B3 Performance's advanced technological training facilities in Tempe, she hopes, like many Tucson bowlers, to restart a path to regular competition.
"I normally do most of my practice at Fiesta Lanes and it just broke my heart to see it closed," she says. "They were doing what's best for their bowlers and their employees, but it frustrated the bowler side of me."
Being a world-class bowler isn't any different than being a pro football player or pro golfer. In fact, it's probably more difficult.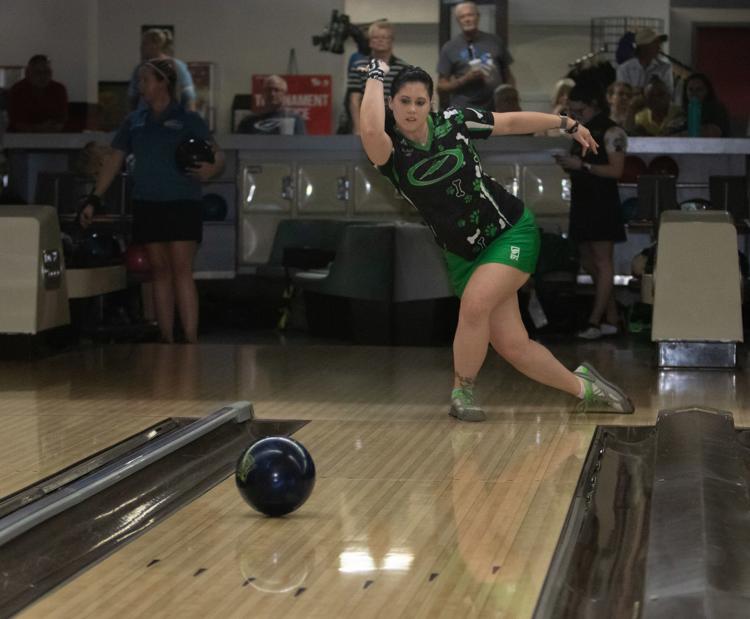 In a pre-pandemic world, Coté participated in league play twice a week and practiced at Fiesta Lanes about four times a week. Her weekends were consumed by tournaments. For example, when the PWBA resumes the 2021 season in April, Coté could participate in 20 events everywhere from Kentucky, Ohio, New York, Wisconsin, Nebraska, Nevada and Washington.
And then there is this: she works full-time for her father, longtime Tucson race car driver and accomplished bowler Dallas Caldwell, who operates an environmental management/commercial janitorial service. Bryanna is the office manager.
She was back at work the morning after she returned from the PWBA's kickoff classic in Texas.
"Maybe I don't always get the reps I need in practice," she says. "That's why I make each day of practice so purposeful."
Now when Coté leaves the office she can drive to Fiesta Lanes again, not to Tempe.
As with many Tucson bowlers, their long-standing leagues such as "Monday Merchants Co-Ed League" and "Tuesday Coffee Breakers League" and "Thursday Welcome to Oz League" are likely to resume.
Coté, who has bowled 18 perfect 300 games and owns the Tucson record for a three-game series at 879, has another entry to her growing résumé. Now she is a two-time PWBA champion.
Contact sports columnist Greg Hansen at 520-573-4362 or ghansen@tucson.com.
On Twitter: @ghansen711.