So you want to choose a Mount Rushmore of Tucson sports history? Good luck with that.
It's not as much an issue of selecting four notable sports figures — let's say Lute Olson and Pop McKale are the only sure things — it's more about who gets left out.
In the 1990s alone, the greatest decade in Tucson sports history, the Mount Rushmore of the sports decade would be like picking just four singers into the Rock and Roll Hall of Fame. Who do you leave out? Lennon? McCartney? Simon? Garfunkel? Elvis? They all can't get in.
In the '90s, Tucson produced Olympic gold medal gymnast heroine Kerri Strug, three NCAA softball players of the year (which doesn't include UA coach Mike Candrea), NCAA golf players of the year Annika Sorenstam and Marisa Baena, future Hall of Fame college football players Tedy Bruschi and Rob Waldrop, nine-time NCAA swimming champion Ryk Neethling, seven-time NCAA distance running champion Amy Skieresz, Final Four champs Miles Simon and Mike Bibby, the most successful football coach in UA history, Dick Tomey, two-time NCAA championship golf coach Rick LaRose, and iconic high school coaches like Jeff Scurran, Vern Friedli and Dick McConnell.
It's a process fraught with potential omissions. We'll give it a try anyway.
Today, in Part 4 of our 10-week series on 100 Years of Tucson Sports, 1920-2020, Decade by Decade, we try to gain a perspective on the Mount Rushmore of each decade of the Tucson sports century.
1920s
Mount Rushmore: Pop McKale, Hayzel Daniels, Louis Slonaker, Emil Larson
Tucson High's first Black athlete, Daniels was the state's first 1,000-yard running back and the state player of the year. McKale was the visionary first athletic director at Arizona, serving both as its head baseball and football coach. Larson, a UA grad, became the first commissioner of the Border Conference, and is regarded as the Father of Referees in Tucson, beginning a 40-year career as one of the NCAA's leading basketball officials.
Slonaker was not just Arizona's first national-level quarterback, an athlete who earned 14 letters and was captain of the football and basketball teams. He was so good that when Arizona played at Texas A&M in 1921, he threw two touchdown passes in an unexpected close finish, a 17-14 loss. No visiting team had scored on A&M in the previous five years at Kyle Field. Slonaker then became the UA's point man as it created the Border Conference over an April 1931 weekend at the Pioneer Hotel, its first move toward national credibility in sports. He served essentially as the business manager of UA sports until 1947.
1930s
Mount Rushmore: Joe Batiste, Hoss Nielsen, Hank Leiber, Tex Oliver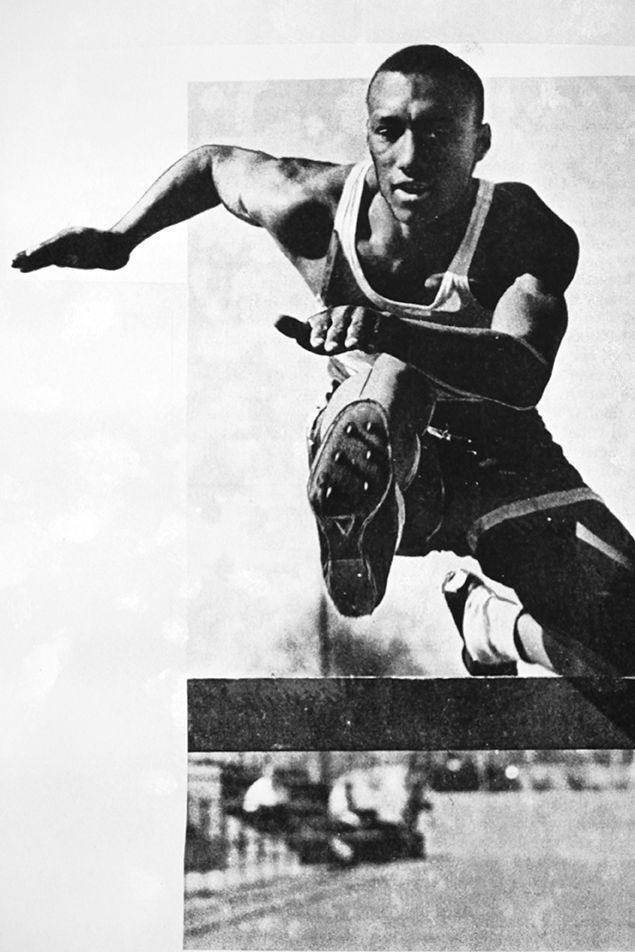 Batiste, of Tucson High, was the national record holder in the low hurdles and an international star, destined for global greatness until World War II interrupted his career and eroded his skills. Leiber, a star-level UA outfielder, went on to play in three All-Star Games for the New York Giants. Oliver coached Arizona's famed "Blue Brigade," a five-year period in which the UA football team went 32-11-4. Nielsen was probably Arizona's top football player of the '30s, setting a school rushing record to become a first-team "Little" All-American who went on to the NFL.
1940s
Mount Rushmore: Fred A. Enke, Fred W. Enke, Rollin Gridley, Hi Corbett
Gridley coached Tucson High to a record 32 consecutive football victories, 1942-45, and three state championships. Corbett was Mr. Baseball in Tucson, probably the key figure in bringing spring training baseball here. Fred W. Enke was surely the UA's leading athlete of the '40s, a standout in football, basketball and baseball, which led to an eight-year career as an NFL quarterback. Fred A. Enke, his father, reached his coaching peak from 1946-50, leading Arizona to the Top 25 for the first time, with successive seasons of 25-5, 21-3, 19-10, 17-11 and 26-5.
1950s
Mount Rushmore: Alex Kellner, Art Luppino, Hadie Redd, Frank Sancet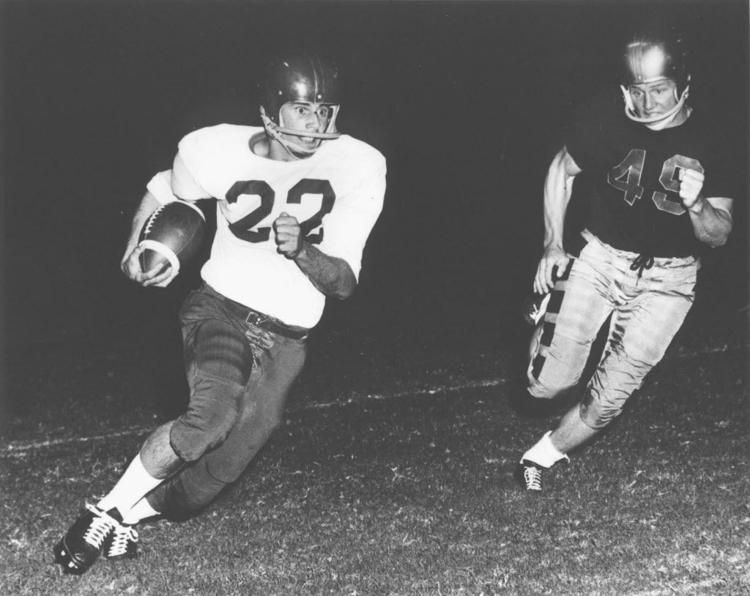 Kellner, a pitcher from Amphitheater High, played in MLB from 1948-59, winning 101 games and making the American League All-Star team. Luppino was the UA's first national-level football star, leading the NCAA in rushing in 1954 and 1955, gaining more than 1,300 yards each year. Sancet won 831 games as Arizona's baseball coach, 1950-72, leading the Wildcats to the College World Series three times in the 1950s.
Redd became Arizona's first Black athlete, playing both basketball and baseball from 1953-55. On Dec. 8, 1951, the talented young man from all-Black Phoenix Carver High School, became the first Black UA athlete to play in a game at Bear Down Gym. He went on to score 784 career points and become a starting first baseman for the baseball team. He subsequently became the chief investigator for the San Francisco Police Department.
1960s
Mount Rushmore: Roger McCluskey, Bill Lenoir, Ed Updegraff, Dick Clausen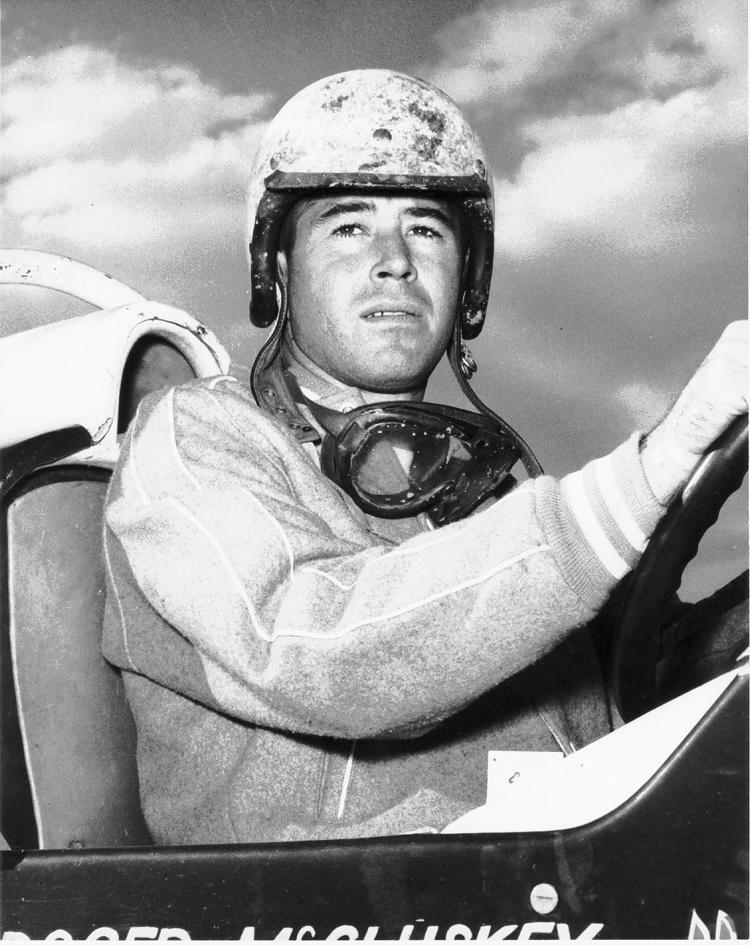 McCluskey became a regular at the Indy 500 when it was one of America's four or five leading sporting events, finishing as high as third. Updegraff, probably the most accomplished amateur golfer in Arizona history, played in five Masters and became a regular on Team USA Walter Hagen Cup international teams in the '60s.
Clausen, Arizona's athletic director from 1959-71, was the key administrator behind the creation of the Western Athletic Conference in 1961, getting the Wildcats into a more prestigious conference and setting the foundation to build McKale Center.
Lenoir is the leading tennis player in Tucson history, playing in Wimbledon and the U.S. Open multiple times, becoming a first-team All-American at Arizona twice.
1970s
Mount Rushmore: Jerry Kindall, Fred Snowden, Mike Dawson, John Schaefer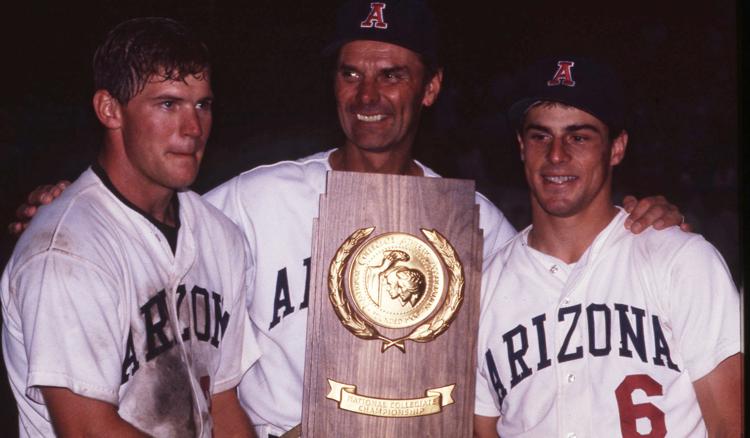 Kindall coached Arizona to the first of its four College World Series baseball championships in 1976. Snowden, the first Black head basketball coach at a Power 5 conference school, created a national platform for UA basketball, which reached the 1976 Elite Eight. Dawson, of Tucson High, became a second-team All-American lineman at Arizona and was a first-round draft pick in the NFL in 1976, also the centerpiece of Tucson High's 12-0 and 11-1 back-to-back state champions of 1970 and 1971.
Schaefer was the UA's president in the 1970s, the most visible proponent of Arizona leaving the WAC and becoming part of the Pac-10 in 1978. A noted sports fan, Schaefer was heavily involved in persuading Arizona State to join the Wildcats in the Pac-10.
1980s
Mount Rushmore: Lute Olson, Sean Elliott, Cedric Dempsey, Terry Francona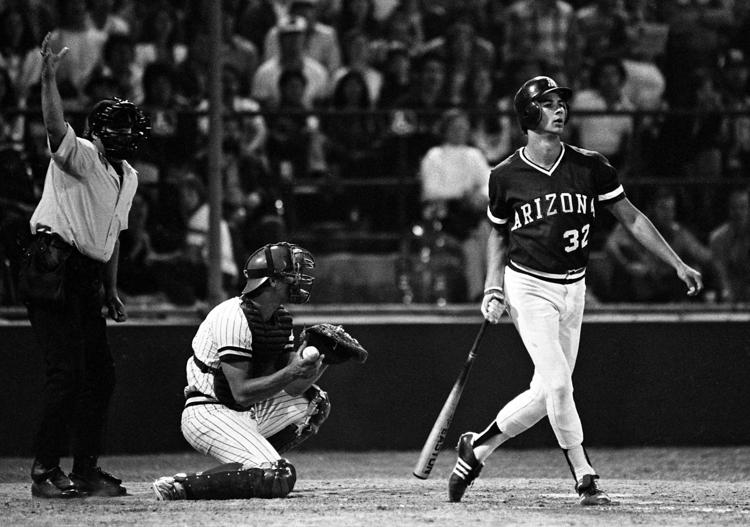 Dempsey guided Arizona from the shadows of the WAC, an athletic director for the ages who hired Olson, Candrea, Frank Busch and Tomey before becoming executive director of the NCAA in 1993. Francona led Arizona to the 1980 baseball national championship and was the NCAA Player of the Year. Olson took Arizona from a 4-24 season to a 35-3 finish, the nation's No. 1 ranking and the 1988 Final Four.
Elliott, a Cholla High School star who wasn't recruited by elite-level schools, became the Pac-12's career scoring leader, a two-time consensus All-American and the No. 3 overall choice in the 1989 NBA draft.
1990s
Mount Rushmore: Mike Candrea, Annika Sorenstam, Lute Olson, Dick Tomey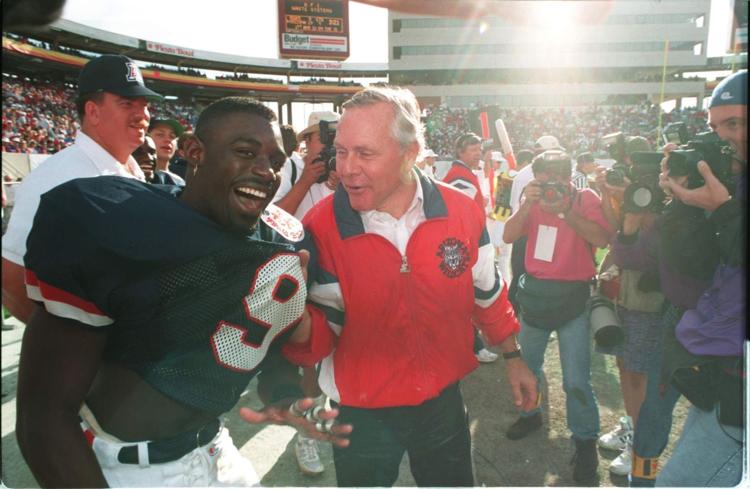 Candrea won five NCAA championships in the '90s. Olson coached Arizona to 256 victories in the decade, two Final Fours, including a national championship. Tomey's Arizona football teams won a school-record 71 games in the decade, and were ranked in the Top 25 in seven seasons.
Sorenstam, a freshman from Sweden in 1991, won a then-NCAA women's record seven tournaments and was the NCAA champion.
She went on to become the most productive golfer in LPGA Tour history, including winning the Tucson Open.
2000s
Mount Rushmore: Jennie Finch, Frank Busch, Lorena Ochoa, Kenzie Fowler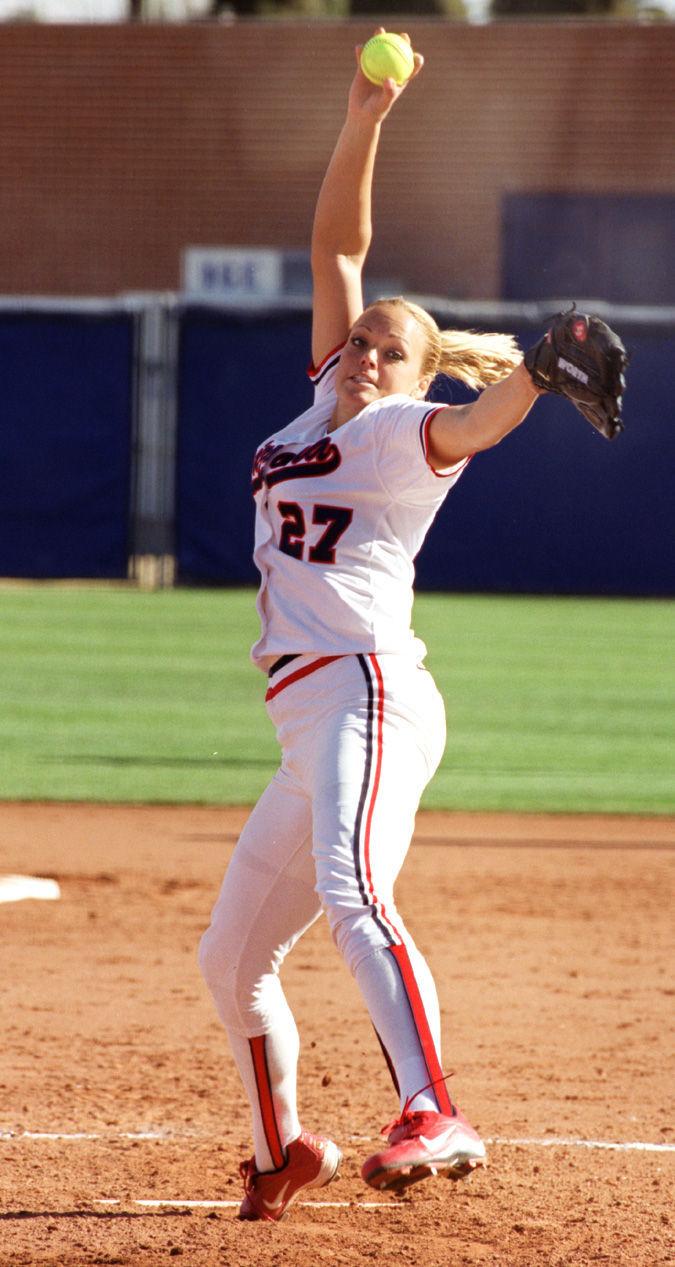 Finch won 60 consecutive games at one point, was named the NCAA player of the year in 2001, and then was a key part of Team USA's gold medal at the 2004 Olympics. Busch was 11 times the Pac-10 coach of the year and six times the NCAA coach of the year in men's/women's swimming, winning dual national titles in 2008. Ochoa won a college-record eight of 10 golf tournaments her sophomore season at Arizona, 2002, was named national player of the year and then became the LPGA Tour's leading money winner.
Fowler, of Canyon del Oro High School, was named the national Gatorade Player of the Year in 2008 and 2009, helping CDO win three state championships and striking out 1,449 batters in just 672 innings, which included 14 no-hitters her senior season.
2010s
Mount Rushmore: Lawi Lalang, Judy McDermott, David Cosgrove, Sherry Cervi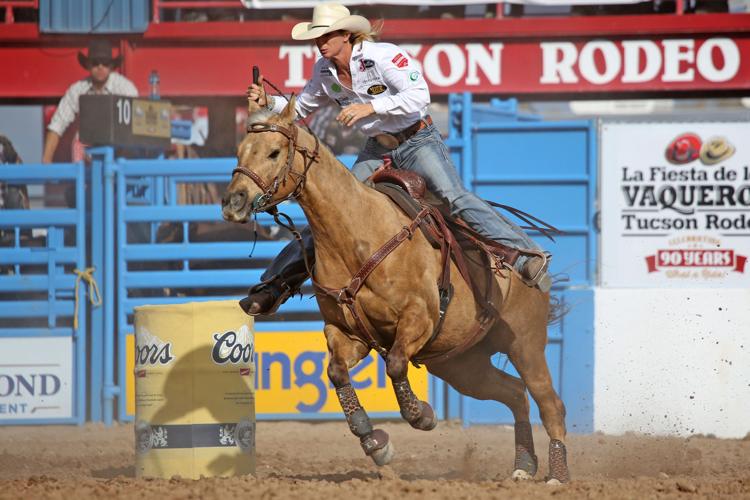 Lalang won eight NCAA distance running championships at Arizona, the second most in college history. Cosgrove coached Pima College's men's soccer team to the 2018 NJCAA title and was third in 2015 and 2017. He was a six-time ACCAC coach of the year.
Cervi, from Marana, won the world championship in the PRCA's barrel racing finals in 2010 and 2013, and became the leading barrel-racing money winner ever.
McDermott, executive director of the Tucson Conquistadores since 1993, captained the organization through a difficult evolution in which the Tucson Open became the WGC-Accenture Match Play Championships and now the PGA Tour Champions event with golf greats such as Tiger Woods and Phil Mickelson winning Tucson titles.
Contact sports columnist Greg Hansen at 520-573-4362 or ghansen@tucson.com. On Twitter: @ghansen711
Be the first to know
Get local news delivered to your inbox!