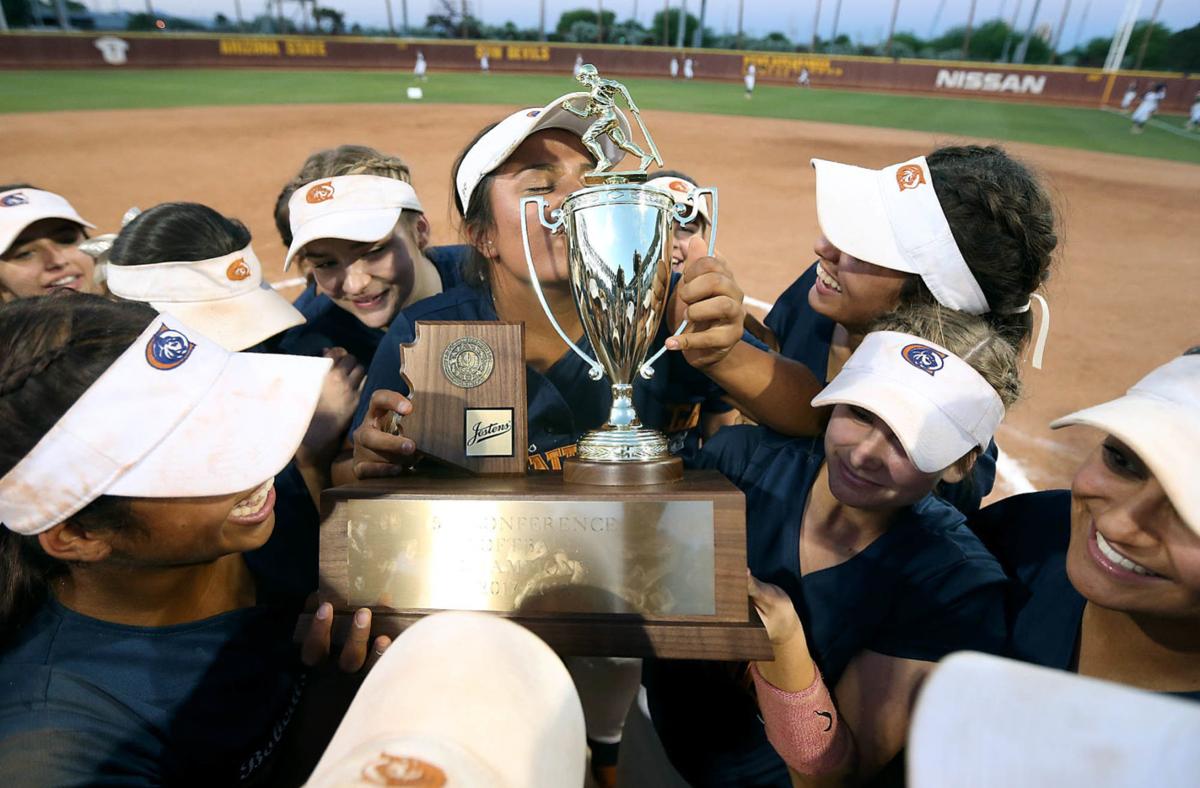 Editor's note: This is the first in a 10-week series looking back at the last 100 years of Tucson sports.
The evolution of a century of Tucson sports, 1920-2020, began modestly. High school teams from Tucson won nine state championships in the decade of the 1920s.
That number slowly climbed to 27 in the 1950s and shot up to 74 state titles in the 1980s. Tucson's population multiplied so steadily that the number of high schools went from one — Tucson High — to today's total of 31.
Since the 21st century began — a mere two decades — Tucson prep teams have combined to win 271 state championships.
That's growth and then some.
You might be surprised to know that the most successful high school sport in Tucson's last century is boys tennis. Yes, boys tennis.
Tucson teams have won 87 boys state tennis championships over the last century, and although Tucson is more readily identified as a state power in softball and soccer, neither can match a decade-record 19 state titles won by Tucson's boys tennis teams from 2000-09.
Maybe Tucson isn't a basketball town after all.
Today, the Star begins a 10-week series examining the last 100 years of Tucson sports, decade by decade, identifying the leading teams, leading athletes, leading coaches and the most meaningful events of each decade.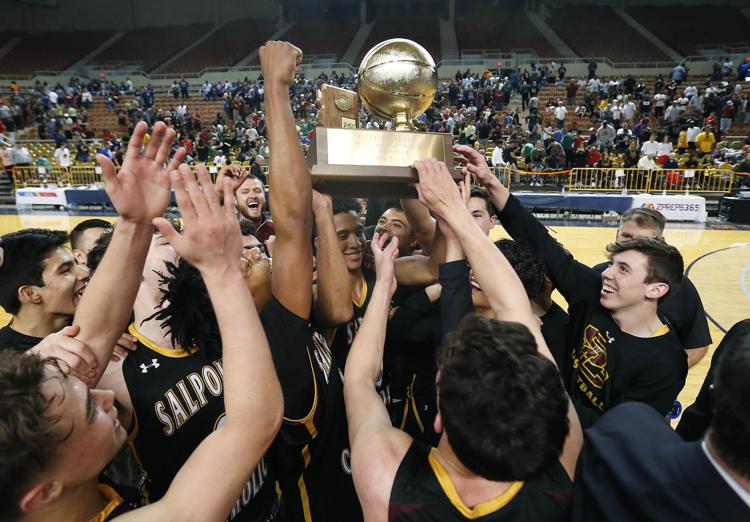 In the opener, it's all about high school champions.
Dynasties? Sunnyside's wrestling program, which won 13 consecutive state titles from 1998-2010, ranks supreme. The Blue Devils have won 32 state wrestling titles dating to 1979.
Fewer are aware that Catalina Foothills' boys and girls swimming teams won a cumulative 16 consecutive state titles from 2000-07, sweeping everything in sight a few years after the school opened its doors in the mid-'90s.
The most unexpected part of Foothills' swimming dynasty — 25 boys/girls state championships in the last two decades — was that it was launched by perhaps the most unlikely of coaches.
Nicole Penkalski Sayers arrived in Tucson from Wisconsin in 1991 to attend the UA. It was her second choice. She hoped to study at ASU. But a clerical mix-up directed Sayers to Tucson.
Sayers was a soccer player, cyclist and triathlete who spent time as a lifeguard before finding steady work at the UA's Hillenbrand Aquatic Center. The rest is history. When she left Tucson after sweeping the 2005 state championships in boys and girls swimming — moving to Sacramento with her husband, Mike, a professional cyclist — her Falcons teams had won all 12 state swimming titles available.
"It's every coach's dream to win their last meet," Sayers said.
Talk about going out on the top.
Here's how the century of state champions in Tucson has gone:
1920s
State champions: Nine, all from Tucson High. Best team: The 1924 baseball team. The reputation of the 1924 Badgers was so strong that San Diego High School proposed a best-of-three series against coach Dick Meyer's team to determine the "champion of the Southwest." Not only that, the San Diego school agreed to pay expenses for the Badgers to take a train from Tucson and spend three nights in California. Alas, San Diego won the series but Tucson High established itself as a baseball power; the Badgers went on to win 23 more state championships, including eight in the 1940s.
1930s
State champions: 16, all from Tucson High. Best team: 1939 track team. The Star described Badger track coach Doc Van Horne as "chubby, genial, with a high-forehead and untiring in his efforts." Van Horne, who grew up and went to college in Iowa, became Tucson's track coach in 1927. What happened after that became almost unmatched in Tucson sports history. Van Horne's Badgers won 15 state championships, including nine of the 10 in the decade of the 1940s. He referred to his '39 team as "without a doubt, the best squad we've ever had." No kidding. It included national high school hurdle record-holder Joe Batiste, who also set a state record in the high jump (6-6⅞), and long jumped a state-best 24-10. Then there was sprinter Jesse Higgins, who ran 9.8 over 100 yards, and the state's record pole-vaulter Don Gibson. The Badgers won the 1939 title by a landslide, scoring 72 points, the most to that point in state history.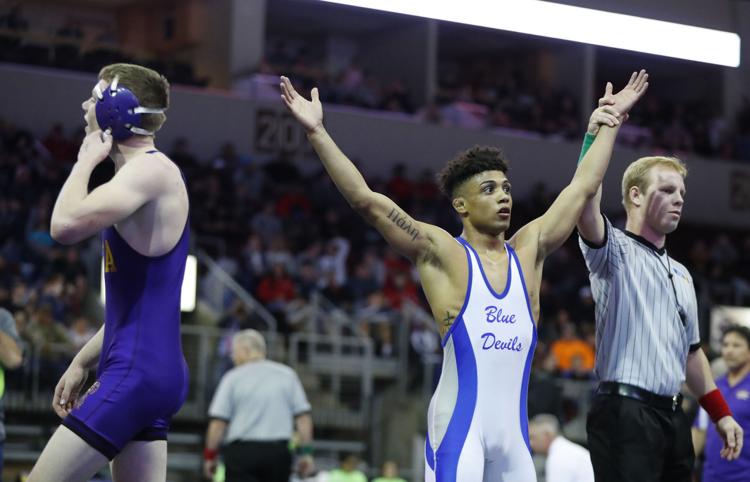 1940s
State champions: 38, all from Tucson High. Best team: 1945 football team. Forget that the Badgers went 10-0 as part of a 32-game winning streak, outscoring opponents 807-81. The Badgers won four state football championships in the '40s, the most ever by a Tucson school. Sabino won three in the '90s and Marana three in the '60s. The 1945 Badger football team produced two global figures: astronaut Frank Borman, starting quarterback, and all-state running back Karl Eller, a business tycoon who, among other things, formed Circle K into an empire.
1950s
State champions: 27, which included the city's first-non THS state champ ever, Pueblo boys cross country teams of 1957 and 1958. Best team: THS boys golf team of 1959. It included future PGA Tour Champions regular Bob Gaona at a time the Badgers golf team produced future pros like Phil Ferranti and David Leon. The Badgers won 34 consecutive matches in winning back-to-back state titles in 1958 and 1959.
1960s
State champions: 45. Best team: Catalina High boys tennis, a juggernaut that won its first state title, undefeated in 1965, unseating Tucson High's powerhouse that had won 13 state titles from 1945-64. The Arizona Interscholastic Association today erroneously lists Catalina as state champions in 1962, 1963 and 1964, but in fact those titles were won by Tucson and Cortez High. There's no doubt Catalina had historic firepower; its 1960s lineup that included state champs Robb Salant, Eric Evett, Craig Hardy, Mark Hardy, Bill Hoshaw and Ken Johnson is probably unmatched in city prep tennis history. The Trojans officially won state titles in 1965, 1966, 1968 and 1969.
1970s
State champions: 58, including a still-standing decade record of seven by boys basketball teams. Best team: The Sunnyside wrestling dynasty began quietly in 1975 when new Blue Devils coach Don Klostreich guided his club to consecutive No. 2 finishes in '75, '76 and '77. Finally, in '79, Sunnyside broke through and won its first of 32 state championships as Eddie Urbano, Lupe Peralta and Freddie Cota won individual state titles to trigger eight state titles in the 1980s.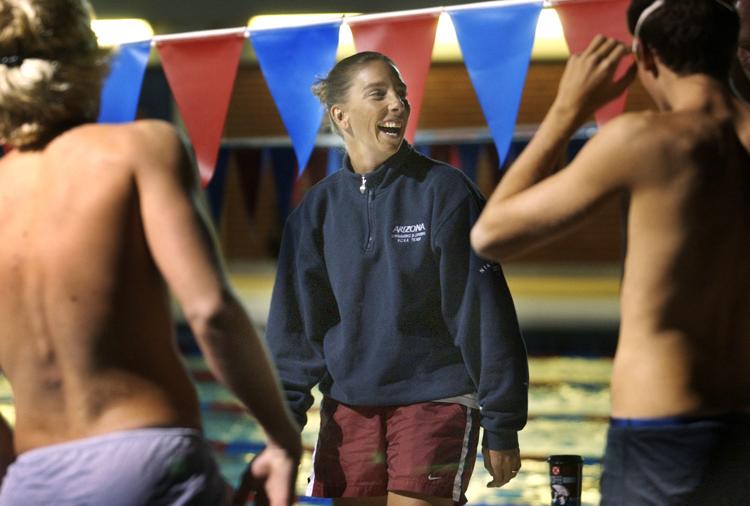 1980s
State champions: 75, including 16 in boys tennis and 14 in wrestling. Best team: the 1986 Salpointe Catholic boys soccer team won its second of seven state championships under coach Wolfgang Weber, who is still going strong, the biggest name in Tucson soccer history. Weber's '86 team went 18-1 as high school and youth soccer in Arizona grew in popularity year after year. In the state finals against Moon Valley, state scoring leader Vince Bianchi scored both of Salpointe's goals in a controversial 2-1 victory, a game that was stopped for 20 minutes after a Moon Valley player punched Bianchi in the face, causing a near riot.
1990s
State championsL 95, including 12 in softball, which emerged as one of Tucson's feature sports. Best team: The 1997 Canyon del Oro baseball team might've been the best of the CDO state title teams of 1994, 1997, 2000 and 2002, an incredible period in which the Dorados produced future MLB players Shelley and Chris Duncan, Ian Kinsler, Scott Hairston, Colin Porter, Jason Stanford and Brian Anderson. The '97 team won a school-record 27 games as Shelley Duncan established a Tucson prep record with 13 home runs, capping his historic season with a come-from-behind, two-run homer to beat Salpointe Catholic 12-11 in the state title game.
2000s
State champions: 140, the most ever in a Tucson decade. Boys and girls soccer teams combined to win 16 championships. Best team: Pusch Ridge's girls basketball program was in a class of its own, winning four consecutive state championships from 2005-08, going 125-9 under coach Lonnie Tvrdy. Only two other Tucson girls basketball teams — Flowing Wells in 2008 and Canyon del Oro in 2009 — won state titles in the decade.
2010s
State champions: 131, with 18 softball titles leading the way. Best team: Eric Tatham's Cienega softball clubs won state titles in 2010, 2015, 2017 and 2018, one more title than state powerhouses Ironwood Ridge and CDO. When Tatham's 2010 Bobcats went 28-4 to win their first state championship, it included a late-season win over then-recognized city leader CDO, which won state titles in 2007, 2008 and 2009 and again in 2011, with a 35-1 team that ranks with any in state history. But Cienega's first title, led by pitcher Alexis Cash, 26-3 with 315 strikeouts in 171 innings, got Tatham's dynasty going.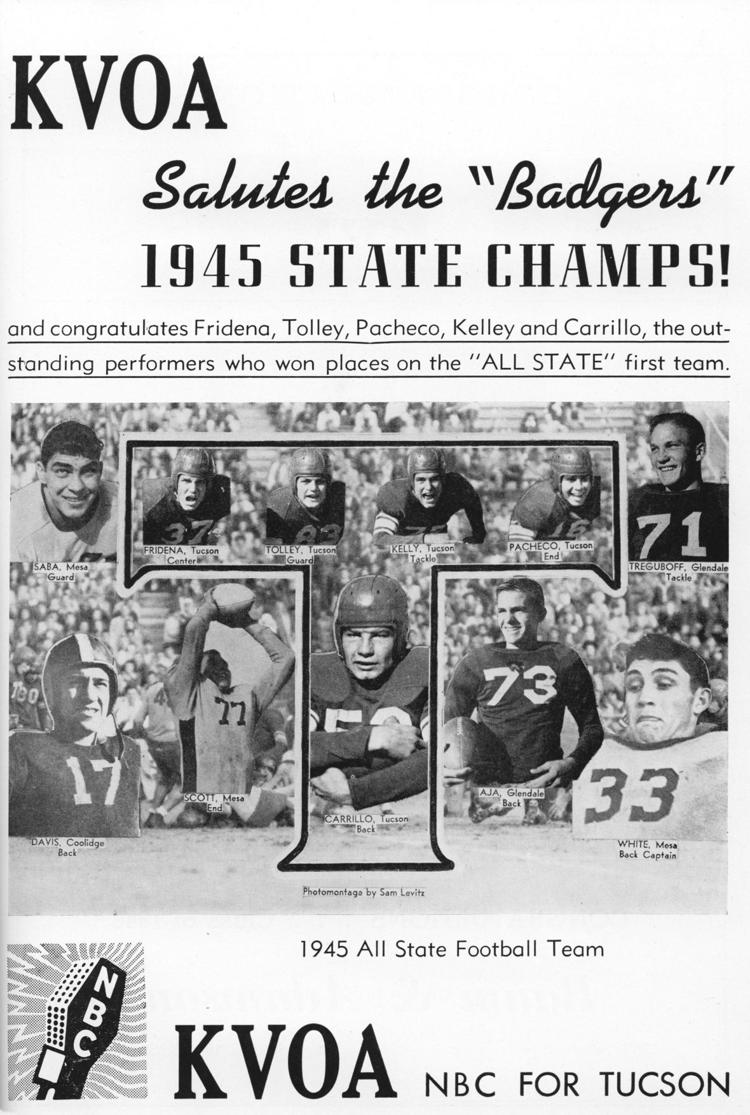 Contact sports columnist Greg Hansen at 520-573-4362 or ghansen@tucson.com. On Twitter: @ghansen711
Be the first to know
Get local news delivered to your inbox!