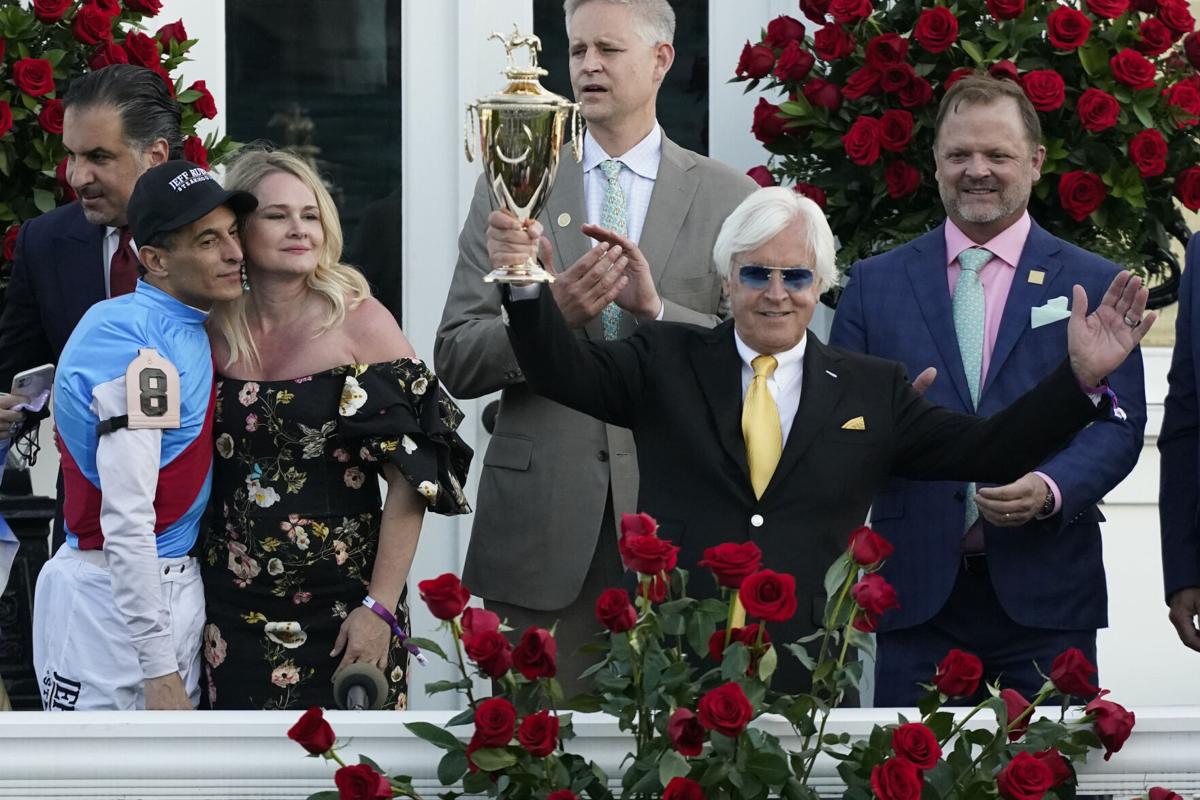 During the Rillito Downs racing seasons of the 1970s, quarter horses named Baffert's Angel, Baffert's Lady, Baffert's Ruler and Baffert's Doll populated the starting gate.
The jockey was often Bob Baffert, one of seven children of Nogales rancher Bill Baffert and his wife, Elinora, a school teacher. Success wasn't immediate. In January 1975, 22-year-old Bob Baffert rode Baffert's Baron to first place in the day's feature race, an upset of note given that a $2 bet on Baffert's Baron paid $17.
Attendance at Rillito Downs that day was 1,247. No one had any reason to think that the UA agriculture major/jockey would someday be the most famous name in horse racing.
It was about that time that Baffert transitioned from jockey to trainer, starting at the bottom, or if it's possible, lower.
The American Quarter Horse Association tracks its racing history with meticulous detail, sort of like Major League Baseball's database of every statistic down to Babe Ruth's number of stolen bases (six) with the 1918 Boston Red Sox.
According to the AQHA, Baffert's 1975 debut as a trainer included 12 starts and no wins. Money earned: $372. It wasn't much better by 1977, when Baffert's Nogales quarter horses started seven times, earning $995. Wins? None.
What happened after that is like something out of a movie. In fact, the Hollywood people have been tardy to grasp the irresistible story of the life and times of Bob Baffert.
The former chicken salesman, veterinary supplies rep, school teacher, bar-hopper, an upbeat, quick-witted, irreverent personality from nowhere — well, Nogales — went against the industry's up-at-dawn, by-the-book, get-your-boots dirty template to win more Kentucky Derbys than anyone.
Baffert has become the most recognizable figure in horse racing history. Except maybe Secretariat.
Hello, Hollywood? Anyone home?
After Baffert won back-to-back Kentucky Derbys with Silver Charm and Real Quiet in 1997 and 1998, he was subject of a famous rant by none other than the John Wayne-like D. Wayne Lukas, then the Babe Ruth of horse training.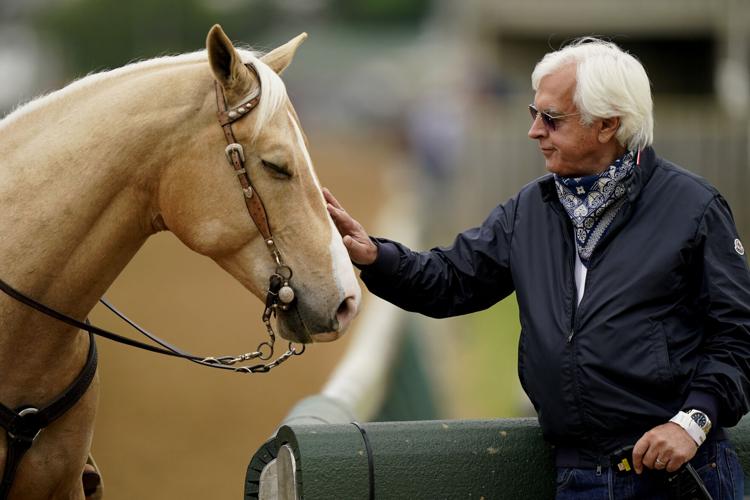 A day before the 1998 Kentucky Derby, Lukas told reporters that he expected Baffert's streak to end because Baffert was, as is his style, late to work, condemning him for arriving to his stable after sunrise.
"I always thought hard work and intensity were what mattered,'' said Lukas. "I thought getting the horse to the track early was important, before the track gets chewed up. But maybe starting at noon is better.''
The early-to-bed, early-to-rise, old-school Lukas was just getting started.
"Baffert gets exceptional horses,'' said Lukas. "Whether they're trained by Baffert or me or Joe Blow, they're going to be all right. He's only as good as his horses no matter what he tells you.''
That's not much different than saying Mike Krzyzewski is a good coach only because Duke gets all the best basketball prospects.
It was somewhat ironic Saturday afternoon at Churchill Downs that Lukas, 85, retired and considered the leading statesman for the horse racing industry, stood a few yards from Baffert and his unheralded horse, Medina Spirit, before the start of the 147th Kentucky Derby.
Lukas performed the "Rider's Up'' duty, sort of like throwing out the first pitch at the World Series.
And then Medina's Spirit led from start to finish. Baffert became the first trainer in Kentucky Derby history to win seven times, which is the only statistic that matters. But here's some context:
Since Baffert left Rillito Downs, quit the quarter horse business and began training thoroughbreds full time, his horses have earned $321 million. Lukas' horses earned $283 million.
The difference is Baffert entered horses in 13,644 races; Lukas: 29,375.
Money isn't the only number that identifies a world-class horse trainer. Winning percentage is a better indicator of success. Baffert's horses have won 23% of their starts. Lukas' horses won 17% of their starts.
Baffert has proven that hard work is hard work, whether at 6 a.m. or 9 a.m.
I went to the 2010 Kentucky Derby when Baffert's horse, Lookin at Lucky, was the favorite. Tucson attorney Burt Kinerk, whose horse, Corker, ran in the 1996 Kentucky Derby, advised me to be at the track by 7 a.m. if I wanted a chance to watch Baffert at work.
Getting to Churchill Downs on Derby week requires some serious navigation. Park at the Louisville Cardinals football stadium, wait for a shuttle, spend time getting media credentials and then follow Kinerk's directions to Baffert's stable.
I was at Baffert's stable by 6. There must've been 10 reporters at his barn. By the time Baffert arrived at 6:45, the number had grown to 30 or so. Lookin at Lucky's stall was bustling with groomers, hot-walkers, veterinarians, jockeys and Baffert's shoulder-to-lean on, older brother, Bill Baffert, a Tucson real estate executive.
I stayed at Baffert's stable for a few hours, until Lookin at Lucky co-owner Paul Weitman, a Tucson auto dealer, arrived. Baffert never stopped being the master host, all while communicating with his staff, examining Lookin at Lucky and fielding a dozen phone calls. A new group of 10 or 12 reporters would shuffle in every hour.
Baffert told jokes, talked about his days selling 25 cases of chickens a day to Nogales eating establishments, and told a hilarious story about going on a three-day, 100-mile cattle drive as an 11-year old, into Mexico and back to Sasabe, helping to herd more than 3,000 cattle.
"We actually got them in the right place at the right time,'' Baffert said with his trademark smirk. "It was a miracle.''
Herding cattle is no miracle. Going from a $2 bet at Rillito Downs to winning $321 million on horse racing's biggest stage is.
Contact sports columnist Greg Hansen at 520-573-4362 or ghansen@tucson.com. On Twitter: @ghansen711