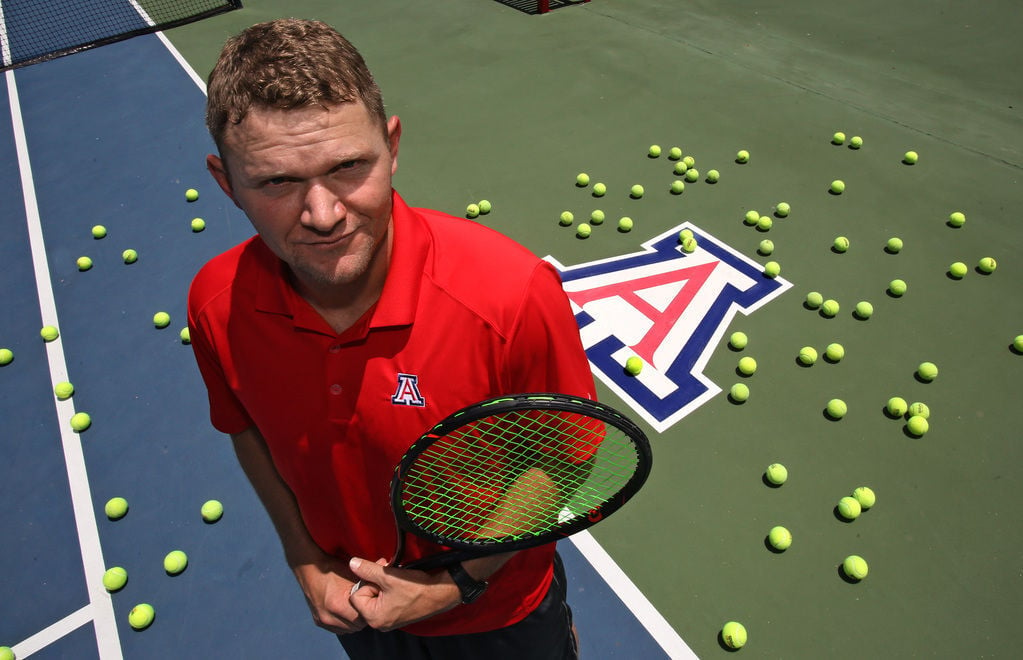 I'm taking notes during an interview with Arizona men's tennis coach Clancy Shields and he stops me cold. I lift my fingers from the keyboard and double-check what I just typed:
"We continue to take this program toward being in the conversation of winning a national championship."
Shields continues: "If you had asked me about being in that conversation four years ago, I maybe would've laughed at you. We were so far away."
A week ago, a tennis recruiting website ranked Arizona's class of 2020 as No. 6 in the nation. Again, not a typo, even though I read and reread that headline twice.
A year ago, Arizona athletic director Dave Heeke awarded Shields with a contract through 2022, and Shields became the first tennis coach in school history to receive a multiyear contract. Heeke has come to know what former Arizona AD Greg Byrne suspected when hiring the then-29-year-old Shields from Utah State four years ago.
"He could be special," Byrne told me. "I think we beat a lot of big programs to get him."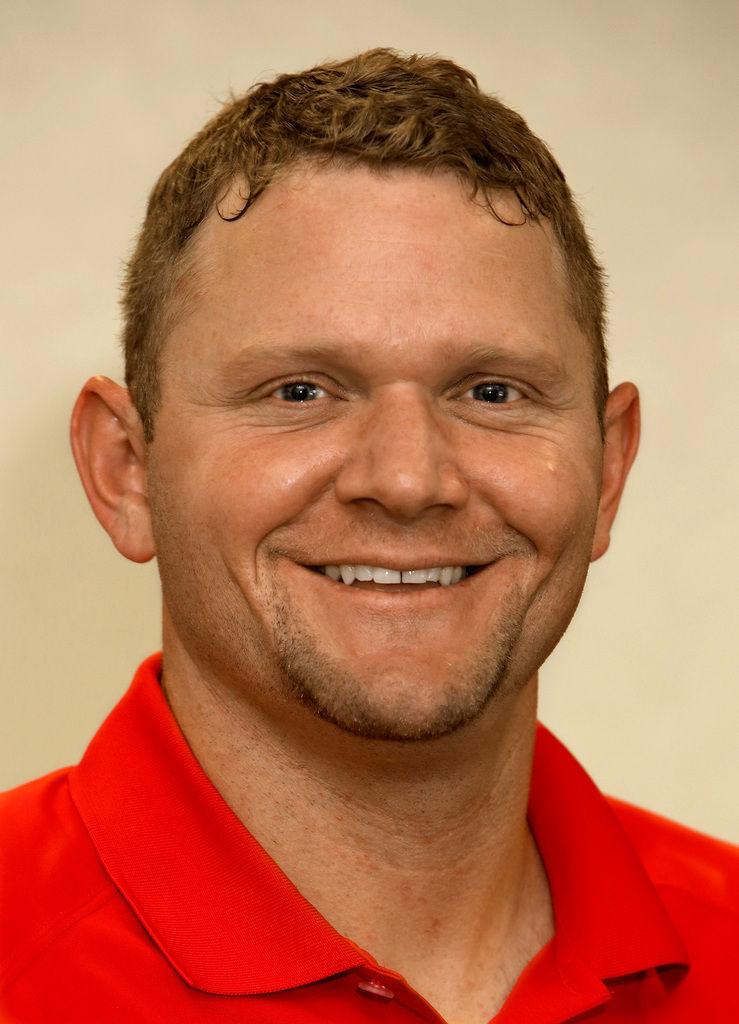 Here's how things have changed at Arizona: the Wildcats' April home schedule included matches against USC, UCLA and Stanford, the Big Three in men's tennis history. The Trojans, Bruins and Cardinal have combined to win 54 of the last 64 NCAA championships.
Those three titans of men's college tennis are a combined 246-5 against Arizona. Yes, 246-5.
"We were so disappointed when the season was canceled," Shields says. "We all sensed we had the opportunity to do something that hasn't been done here for a long time.
"The feeling here has changed. It's no longer, 'Oh my god, we're playing Stanford or UCLA.' We like going against some of those giants of college tennis. The history books at Arizona are empty; we can't wait to fill those books."
When the coronavirus pandemic closed college sports, most of the attention at Arizona went to Mike Candrea's softball team, which was built for a long run in the Women's College World Series. But it might have been that Shields' tennis team would've created the biggest headline. Such as: WILDCATS END 1-72 SLUMP AGAINST UCLA
Men's tennis has suffered for so long at Arizona that the Wildcats have produced just two Pac-12 coaches of the year since 1981: Tad Berkowitz in 2009 and Shields in 2019.
In a league that has produced global stars Jimmy Connors, Arthur Ashe and John McEnroe, Arizona last fielded a first-team singles All-American in 1984, Paul Chamberlain. Empty record book? Indeed.
To combat the Pac-12's Big Three, which annually has its pick of the small group of American five-star high school tennis prospects, Shields chose not to take American leftovers but to go global in an attempt to fight back.
After the Wildcats rose to a once-unthinkable No. 30 in the ITA rankings in March, Shields was faced with an emotional and logistical challenge as, one by one, his players from Ukraine, Spain, Sweden, Japan and Canada dealt with the uncertainties of getting home safely. Not to mention someday returning to Tucson.
Would he ever see them again? Would all that he built in four years be undone by a pandemic?
Not only that, Arizona's sixth-ranked recruiting class includes Herman Hocyeraal of Norway and Gustaf Strom of Sweden. It's not like some five-star basketball player from Dallas getting on the interstate, one day's drive from Tucson, with no complicated visa/passport issues.
"We'll make this work," says Shields, who grew up a tennis junkie in Grand Junction, Colorado, traveling America in his father's RV, playing in junior tournaments in every conceivable part of the country.
"We'll do our best to help our guys with their embassies or whatever they need. It does put a little bit of a damper on what we've accomplished, but they all were excited to come to America; they all continue to tell me they can't wait to get back."
The NCAA allows men's tennis programs the equivalent of 4ƒ scholarships, spread over an entire team or 10 or 11 players. If you make a recruiting mistake — a bad evaluation — it doesn't quickly go away.
Shields spent the last three summers recruiting in Europe, offering partial scholarships to those who chose to be part of a growing Arizona program — "it's a tight-knit, team-first group," says Shields — like Filip Malbasic and Jonas Ziverts of Sweden; Alejandro Reguant of Spain; Igor Karpovets of Ukraine; Hiroki Sakagawa of Japan; and Jared Horwood of Canada.
"I probably got turned down 100 times," says Shields. "But now we're getting kids we once thought we didn't have a chance to get. My approach is 'let's push this thing a little further. We can recruit even better.'"
In his first year as Utah State's coach, Shields faced a formidable challenge against rival BYU, the equivalent of Arizona competing against USC and Stanford in the Pac-12.
The Cougars had never lost to the Aggies in modern tennis history; the losing streak had surpassed 50.
"We beat them at BYU and then beat them multiple years in a row," Shields remembers. "We're trying to do the same thing here, investing time in watering the roots before looking for the fruit."
The harvest might someday be one to remember.
Be the first to know
Get local news delivered to your inbox!