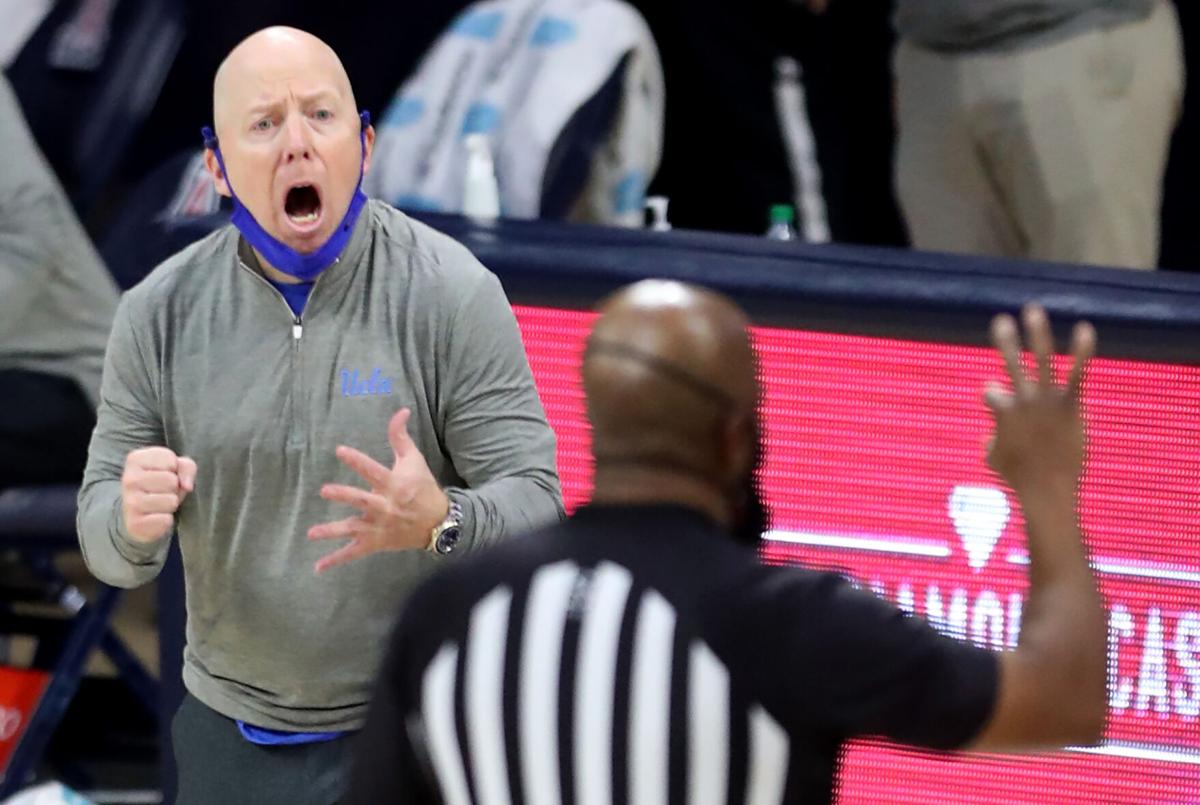 Put the names of every Pac-12 basketball player into a pool and draft five guys to play a winner-take-all series against the Big Ten all-stars. Who do you take, 1 through 5?
1. USC 7-foot center freshman Evan Mobley. No contest.
2. Stanford's towering, do-it-all senior forward Oscar da Silva.
3. Oregon's score-from-anywhere senior guard Chris Duarte.
4. ASU's never-give-an-inch senior point guard Remy Martin,
5. Colorado's senior point guard McKinley Wright, a package of positive intangibles.
Sixth man? How about UCLA's mini-point guard, Tyger Campbell, who was the best player on the court Saturday night, scoring 22 points as the Bruins beat Arizona 81-76, the fourth straight time the Bruins have won at McKale Center.
This is not a typo. UCLA 4, Arizona 0 in Tucson — and to make it more impressive, the Bruins didn't play at McKale in the 2018-19 season when the Wildcats went flat and finished 17-15.
This just doesn't happen to Arizona basketball teams.
For the first time in maybe 30 or 35 years, it's unlikely you'd pick someone from Arizona in the Pac-12's top five or six.. But maybe that's not all bad in what is essentially a throwaway season for the post-season-banned Wildcats.
If you picked the next five from the pool, it's not a stretch to think that Arizona freshman forward Azoulas Tubelis, sophomore guard James Akinjo and freshman forward Bennedict Mathurin would get consideration.
But that's a story for another time. That's a story for next year.
This isn't a vintage UCLA team, or even close. Over the last 30 or 35 years, the Bruins have shown up at McKale with 15 or 20 better teams than the one Mick Cronin deployed Saturday, a team without its best player, injured forward Chris Smith.
"It was a high level game," said Cronin. "I'm happy as heck."
Cronin also added that "we're a team with no seniors."
But the Bruins aren't waiting for next year the way Arizona is, and that doesn't make Saturday's loss any easier to digest for the Wildcats. The Pac-12 lacks a powerhouse — no team is ranked higher than No. 18 in the NCAA's current NET ratings — but in just his second season at UCLA, Cronin appears to be en route to a position of power as Arizona continues its decline.
It's early January, and Arizona is already three games behind UCLA in the Pac-12's loss column.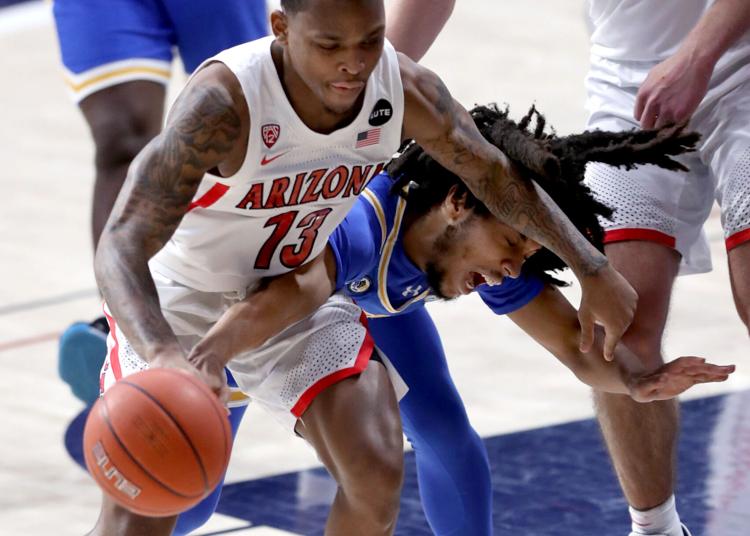 We've now had sufficient time to evaluate what once was a roster of mystery guests. It's clear Arizona has got some valued pieces — especially Tubelis, who, given year-to-year progress, looks to be a difference-maker.
But what we don't know in modern college basketball is if this group of non-seniors will hit the exits this spring and look for greener pastures. As UCLA has shown, the time is now in college basketball, but Arizona doesn't have a "now" because of its uncertain future.
It also didn't have a strategy that worked against Campbell and Cronin.
A year ago, UCLA completed its sweep against Arizona by implementing an attack-mode offense designed to create more free-throw opportunities. It worked. The Bruins outscored Arizona 29-10 at the foul line in that 65-52 victory.
So Cronin applied the same strategy Saturday.
"I really felt we were going to have to win the game at the foul line," he said. UCLA went 27 for 32. Arizona, which wasn't as aggressive with the ball and couldn't contain Campbell, was 12 for 16.
Campbell did whatever he chose with the ball, zipping off screens, driving unopposed toward the basket against players a foot taller, and still scoring 12 straight points at one time.
"I was just taking what they gave me," Campbell said. "When I came off screens, they let me go downhill. I just got some really good looks."
There were bits of not-so-positive history involved. UCLA became the first Pac-12 team to beat Arizona in four straight McKale Center games since the Bruins did so from 1981-84.
Since 1984, USC and UCLA had only swept Arizona at McKale once, that coming in the troubled Kevin O'Neill transition year of 2007-08. And Miller's UA teams had only been swept by road travel partners once, Washington State and WSU in 2019.
In his Zoom conference, Cronin resisted the chance to put this club's 5-0 conference start and rare sweep in Tucson and Tempe in perspective, "It's way too early to worry about what your record is," Cronin said.
Arizona is 3-3. It must go on the road to play the Oregon schools this week. Worrying won't do the Wildcats any good, either.
Contact sports columnist Greg Hansen at 520-573-4362 or ghansen@tucson.com. On Twitter: @ghansen711