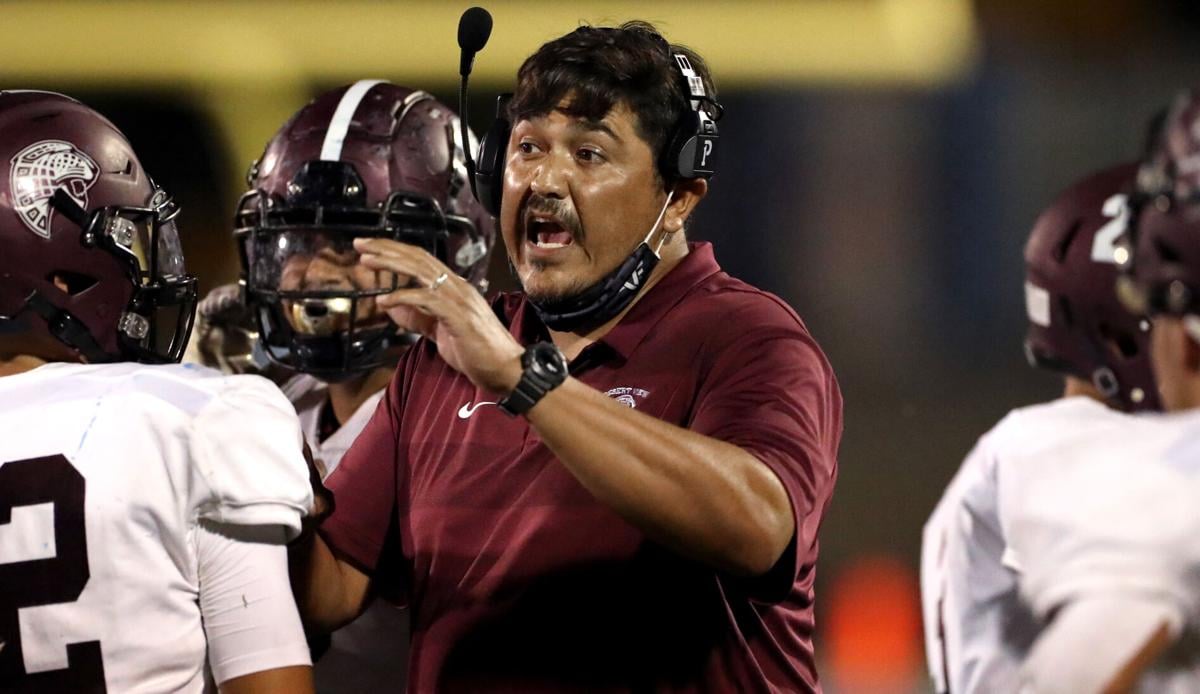 October is the time of year in Tucson when the AC shuts off for the first time since May, you discover dust on the jacket you put away in April, and Salpointe Catholic wins another high school football championship.
Therefore, I would appreciate it if you wouldn't breathe a word of what I'm about to say: Of the 25 high school football teams in the greater Tucson area, only Desert View is undefeated.
If you love a good story — if you are afraid that by celebrating the almost unprecedented success by coach Robert Bonillas' 5-0 Jaguars that you will jinx them — then don't drive to 4101 E. Valencia Road Friday evening and create a traffic jam near the entrance of the new "it place" for high school football in Tucson.
Desert View has not had a winning season since 1998. Since the school began playing football in 1985, all six head coaches, including Bonillas, have gone 1-9 (or worse) in a season. From 2002-04, the Jaguars went 1-30.
Bonillas? Well, he's not one to be intimidated — even if he's playing Salpointe.
As the Star's 1993 Class 5A Player of the Year, a triple-threat rusher, punter and linebacker from Nogales High School, Bonillas stood on the goal line with 50 seconds remaining in what seemed destined to be yet another loss to Salpointe, a team a year removed from the 1991 state championship game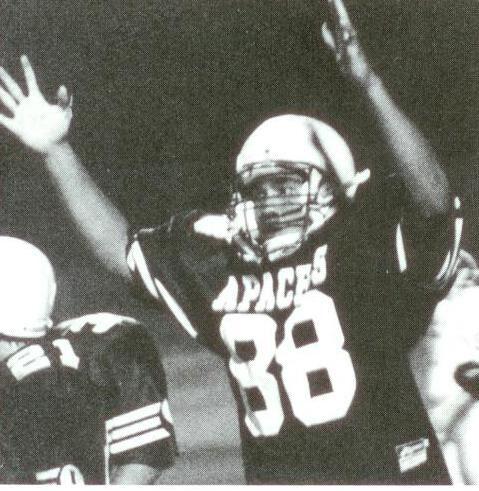 Bonillas fielded the ball as his 9-yard line and sprinted 91 yards for a winning touchdown. Nogales beat the Lancers, 24-20.
When asked if he would recount his heroic kickoff return in an attempt to inspire his club before Friday's game against Salpointe, Bonillas hedged.
"I haven't talked about that kickoff in a long time," he said. "What I am going to tell them is, hey, if you do what they're supposed to do, we can come out on top like we have in every game this year."
In his 10th year of one of the most backbreaking football rebuilding jobs in this state, Bonillas said he wasn't even aware Desert View is the last unbeaten team in Southern Arizona.
"I didn't know that," he said. "The week-to-week preparation and game-planning keeps you so busy you don't have a lot of time to do more than keep your head down and keep plugging away."
Among those who do understand the meaning of Friday's game is Desert View principal Angelica Duddleston, who is — you guessed it — a Salpointe grad.
"This is amazing," she said. "In high school, football can be the heart and spirit of your school's morale, especially after a pandemic and all the loss our school went through last year. With the way our football team has played, I feel this incredible vibe on campus.
"Desert View hasn't ever been known as an athletic school, but if you have something this special, that Jaguar pride is really cool to see."
Bonillas played four years for Dick Tomey at Arizona, 1995-98, working his way up the depth chart, changing positions from safety to tight end to linebacker. He played a key role on the UA's 12-1 team of 1998 and, after earning a degree in education, went home to Nogales and began to coach football.
Over those 22 years, Bonillas has seen it all. As Nogales' head coach, he went 1-9 in 2004.
"I was so young," he says now. "I had a lot to learn about being a head coach."
Bonillas then joined Pima County Sports Hall of Fame coach Richard Sanchez at Sunnyside, and helped the two-time state championship coach go 11-3, 10-3, 9-3 and 9-3 in successive years.
By then, Sanchez thought Bonillas was fully ready to be a head coach again. As the district athletic director, Sanchez called Bonillas into his office.
"Do you want to see if you can build something at Desert View?" Sanchez asked.
"Give me a shot," said Bonillas, who took over a program that had gone 38-115 the previous 15 years.
"I had second thoughts, sure I did," Bonillas says with a laugh. "But I also told myself this is a great challenge. If I would've gotten caught up in the history of the school, it would've been a bad thing. We haven't won a conference championship yet, but I think our culture, the buy-in from the kids, has gotten significantly better. I love these guys."
Bonillas opened 3-7, 2-8 and 0-10 while building an effective weight-training program and increasing the numbers of players in the program, which often teetered at about 30 and bottomed out at 22, but has since doubled.
Desert View went 8-3 in 2016, the best season at the school since the Jaguars' first football coach, Humberto Federico, went 9-3 in 1987.
It's been a long road back to success.
"We don't have wild dreams of getting D-I players or big-name transfers," Bonillas says. "But we continue to grow. Our core group is very capable."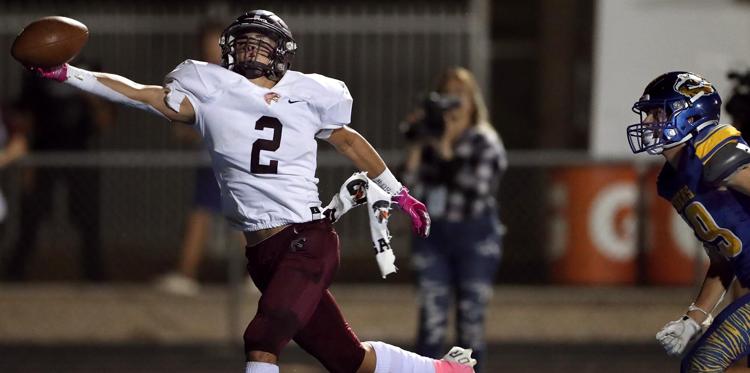 Those core players include backs Serge Gboweiah and Carlos Alvarez, quarterback Oscar Barraza, linebacker Carlos Arvizu, and two-way players Enrique Cancio and Alvaro Chaparro. They were at the heart of a wild finish to beat rival Sunnyside 29-21 in the season opener.
"Robert is so good with the team, he is truly holding them to a high level," says Duddleston, the principal. "He can come off as a very serious guy, but I've seen him smile so much this year. It's contagious, with the kids and the parents. I just love that."
Contact sports columnist Greg Hansen at 520-573-4362 or ghansen@tucson.com. On Twitter: @ghansen711
Contact sports columnist Greg Hansen at 520-573-4362 or ghansen@tucson.com. On Twitter: @ghansen711