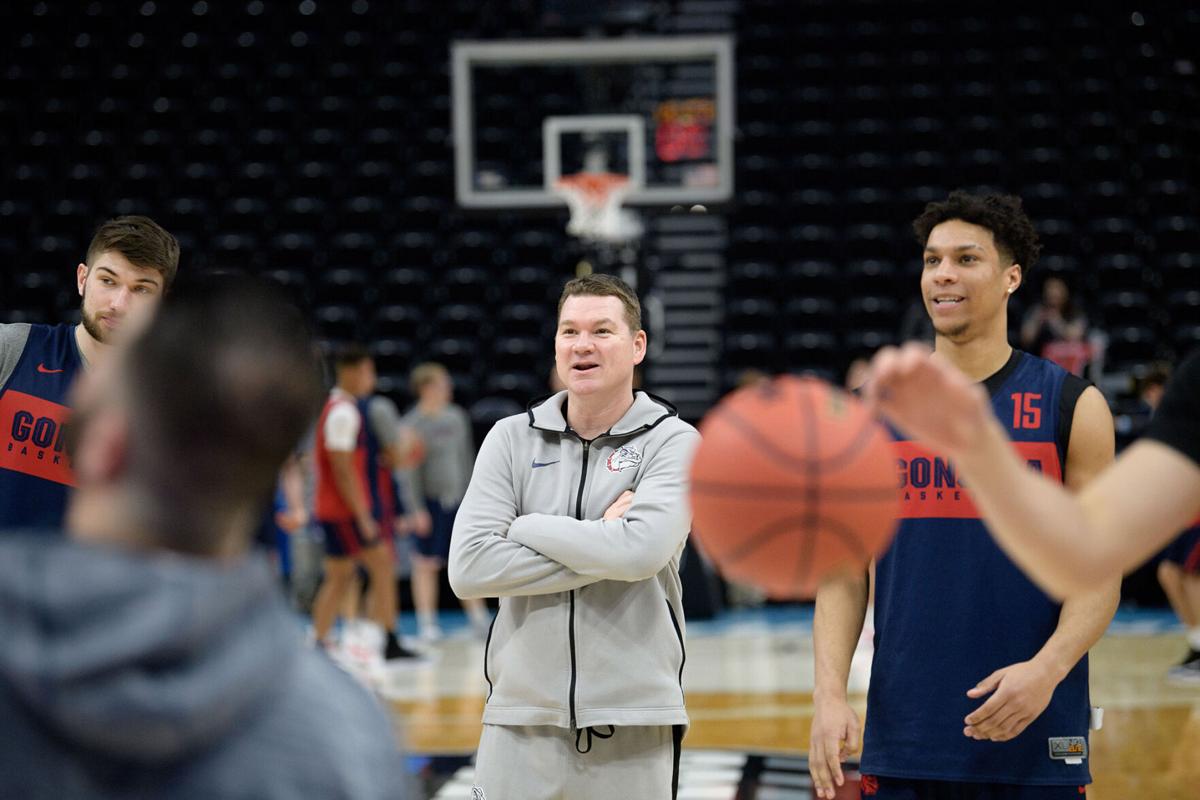 The instant Tommy Lloyd agreed to be Arizona's basketball coach, he became family.
It was like getting a blood transfusion in 0.000001 seconds. He is now Type A — Arizona. He carries the same blood that began to flow through Lute Olson on March 29, 1983.
The reason hiring Gonzaga's assistant coach is so hard for some Wildcats fans is that the Olson tree had so many coveted and familiar options, from Steve Kerr and Luke Walton to Damon Stoudamire and Josh Pastner.
Lloyd is now in a fragile spot; he must not only work his way through an NCAA investigative process but also build faith that he can carry the load for the first time in his life. It's not a tryout.
If Arizona is to regain its relevance and its universal affection in this town, it will start with Tommy Lloyd, the son of a retired laborer and schoolteacher from Kelso, Washington. Let's hope he learned well from mom and pop, because his charge at Arizona is to labor and teach.
---
If he can import a smiling face and make it stick the way he did at Gonzaga, this could work. Oregon and UCLA cannot be happy with Wednesday's development, because Lloyd's expertise is in recruiting and relationships, which are far more important variables than drawing up a play on a whiteboard.
In a February podcast with TV analyst and former Gonzaga guard Dan Dickau, Lloyd stressed that although he is branded a recruiter — especially a European recruiter — his emphasis on player development "gets lost."
"The most fun is the player-development piece," he said. "I'd rather work a guy out than do a bunch of recruiting calls."
After 12 years of Sean Miller's sometimes suffocating overcoaching and angry demeanor, it was imperative Arizona went in the opposite direction. And it did. It hired a smiler. A happy face.
As Lloyd told Dickau: "At Gonzaga, we enjoy players creating rather than to put them in a strict system where they just run plays. The control factor of so many United States coaches almost ends up inhibiting them."
Haven't we seen too much control the last 12 years? Haven't we witnessed too many Wildcats leave campus "broken," as Shelli Barcello, mother of former UA point guard Alex Barcello, told the Deseret News this season? At BYU, Barcello developed into an all-conference guard on an NCAA Tournament team.
At Gonzaga, Lloyd became part of the closest thing a Top 25 program has to the Euro style of basketball. Let 'em play.
Arizona could have done worse than hire Lloyd, who, to his credit, is willing to step into basketball darkness and take on an uncertain future. Yes, he'll likely double his compensation from about $1 million to $2 million or more per season, but it's likely that he will be rebuffed by some elite recruits until Arizona has served the final day of any potential punishment by the Independent Accountability Review Process and is given the all-clear.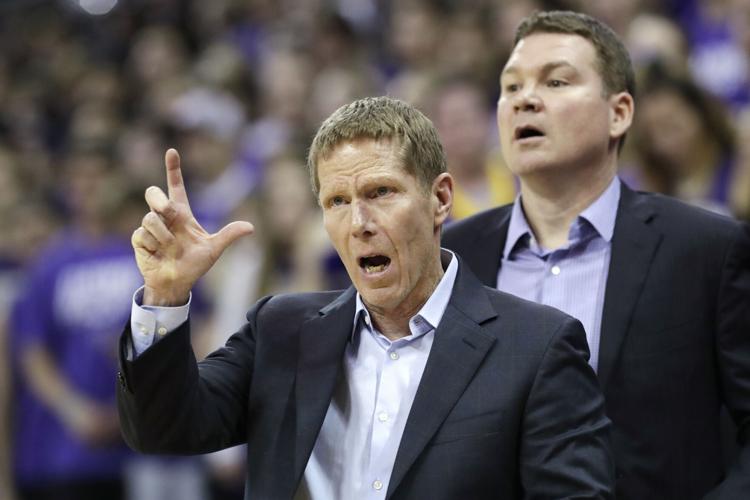 When is that? The summer of 2022? The spring of 2023? It's a gamble for Lloyd, who could have stayed in Mark Few's protective cocoon at Gonzaga.
So why did he choose to leave the nest?
It must be that Arizona's brand, its recruiting success and its aura as the Pac-12's most formidable basketball setting, is worth any risk.
Is Lloyd's public demeanor genuine? Is he really the type of good man who surely led UA President Robert C. Robbins and athletic director Dave Heeke to feel could soon overcome the shame of an NCAA investigation and guide it back to prominence?
One man who knows is Fred Christensen, a Sabino High School and UA grad who has been ESPN's senior director of programming and acquisitions and is now the senior director at Endeavor Content, a Beverly Hills firm that specializes in production and distribution of global media platforms.
In 2015-16, Christensen spent the basketball season with Gonzaga, with Lloyd, in an HBO documentary called "The March to Madness."
"Coach Few and Lloyd restored my faith in humanity," Christensen told me. "I developed a really close relationship with Coach Lloyd that continues to this day. We talk often. He is the salt of the earth. The best recruiter in the country, the unsung hero of Gonzaga's success.
"In all my years, I'm not sure there's anyone I've met that I have more respect for."
If you want to get an up-close glimpse of Lloyd before he has a press conference, you can watch the HBO documentary, which streams on HBO Max and Amazon Prime.
"Gonzaga does it right," said Christensen. "They've got nothing to hide — 100% transparency. They never asked us not to film anything. That's unheard of."
Arizona ran a closed shop the last 12 years. Much like Jedd Fisch's personality and positivity has put a new face on the UA football program, Lloyd seems to be the man to blow the clouds away from McKale Center.
Lloyd isn't new to the spotlight. In an earlier ESPN documentary, the 2003-04 "The Season," a much younger Lloyd agreed to let cameras to follow him while his wife, Channelle, was about to give birth to the couple's second child, Sofia, at Spokane's Sacred Heart Medical Center.
You can watch him cuddle baby Sofia a few minutes after her birth. You can watch as Channelle Lloyd chuckles while saying her husband "passed out" when their first child, Liam, now a basketball player at Grand Canyon University, was born.
In a lot of ways, Arizona's basketball program passed out a few years ago. Now it's up to Tommy Lloyd to deliver it back to health.
Contact sports columnist Greg Hansen at 520-573-4362 or ghansen@tucson.com. On Twitter: @ghansen711