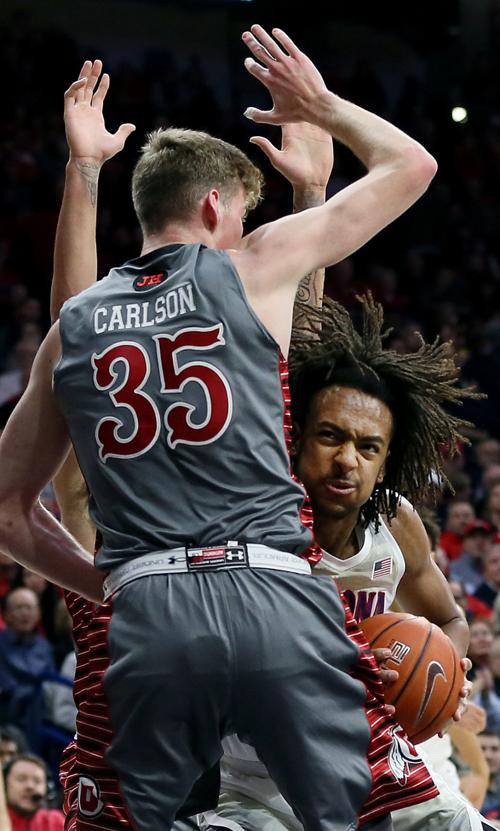 In an attempt to break some news, let me be the first to predict that Utah will win the Pac-12 basketball title next season. It comes with but one qualifier: freshman point guard Rylan Jones and sophomore forwards Timmy Allen and Riley Battin must return for another year.
It is against the journalistic code to use this platform to cheer for any team, but, c'mon, I'm older. I should get this one shot. This is a confession as much as a prediction.
I've privately cheered against Utah since I was a kid, watching the Utes go to the Final Four in what seemed like every other year, producing All-Americans like Billy "The Hill'' McGill and Jerry Chambers and Merv Jackson, beating my hometown heroes at Utah State so often that my favorite team became whatever team the Utes were playing.
Even as I settled into a press row seat Thursday night at McKale Center, I got that old familiar nervous feeling when I saw the red in Utah's uniforms. It'll probably never go away.
Arizona won 93-77, which isn't breaking news. The Utes were awful. Where was that awfulness when I really needed it in 1972, or UA needed it at the 1998 Elite Eight?
The Utes are in a reconstruction phase but these days in college basketball a rebuild takes, what, six months? Larry Krystkowiak has long had the Pac-12's most capable coaching staff and a 15,000-seat facility, the Huntsman Center, that could soon challenge Arizona's 35-year reign as the conference's leader in average attendance.
I'm not saying Krystkowiak can take the Utes back to their Rick Majerus days, or duplicate what Hall of Fame coach Jack Gardner did in the '50s and '60s, but the one-and-done programs at UA and Oregon are likely to turn over their rosters between now and next season and the Utes are the next team up.
My conversion to Utah basketball happened at the most unexpected time. A day after UA lost to the Utes in Salt Lake City last February, I drove 80 miles north to my hometown to watch the most intense rivalry of my lifetime — Logan High vs. Sky View High.
My brother Mike is the athletic director at Logan, my alma mater, and as I watched the game I was impressed by the skill of Sky View guard Mason Falslev.
"That guy could play in the Pac-12,'' I said.
"He signed with Utah,'' Mike told me. "But he's not even the best guard to play around here. We had a kid a year or so ago who is even better.''
Mike told me about Rylan Jones, who as a freshman point guard for the Grizzlies averaged 20 points per game, and scored 75 in three state tournament games.
"He signed with Utah, too,'' said Mike. "He's got the 'it' factor.''
Krystkowiak and his lead assistant, Tommy Connor, knew about Rylan Jones before anyone else in the Pac-12. Rylan's dad, Chris Jones, grew up in Salt Lake City, played for Majerus' Utes, became Utah's video coordinator and, later, an assistant coach for Connor at nearby NAIA Westminster College.
Chris Jones soon moved to Logan to be an assistant coach for Utah State's Stew Morrill, helping the Aggies play in three consecutive NCAA Tournaments. But when Morrill retired in 2015, Krystkowiak and Connor knew two things: (1) they could use a guy like Chris Jones on the Utes' staff and (2) young Rylan Jones looked like he could someday be the kind of point guard for Utah that Payton Pritchard is for Oregon.
So the Utes hired Jones as the school's director of basketball operations. Rylan transferred to Olympus High School, leading the SLC school to back-to-back state championships. He was chosen Utah's Mr. Basketball in 2018 and 2019.
"Losing Rylan was tough,'' Mike remembers. "His dad coached the summer league team here; he's a good guy. And I hired his mother, Emily, to be our swimming coach. She was terrific.''
Jones has started every game in his freshman season at Utah. He's barely 19 but could pass for 16. He's not as strong and durable as he'll be over the next three seasons, but his basketball IQ is off the charts.
In the first month of his college career, Jones played 38 minutes in a colossal upset over No. 6 Kentucky, swished 3 of 4 shots from 3-point distance and is shooting 89 percent from the foul line. He scored 25 in a dramatic rally to beat BYU in OT.
Thursday at McKale, Jones was reintroduced to his old schoolboy rival, UA point guard Nico Mannion. They began playing against one another when they were 10, in Salt Lake City summer leagues. At the start of the second half, they stood close and chatted, smiling. They both scored 11 points.
When Mannion goes to the NBA next year, Jones has a chance to step up and be one of the league's most influential players. It doesn't come easily; in Payton Pritchard's freshman season at Oregon, he scored one point in 28 minutes in a Pac-12 Tournament championship game loss against Arizona.
Pritchard has since thrived. So should Rylan Jones. Once rebuilt, the Utes will stir fear into McKale when they return in 2021. That's my prediction for the new year.
Now that I have reached an inner peace and can live with the Utes, I have a new favorite team — whoever is playing BYU.
---
Arizona Wildcats vs Utah Utes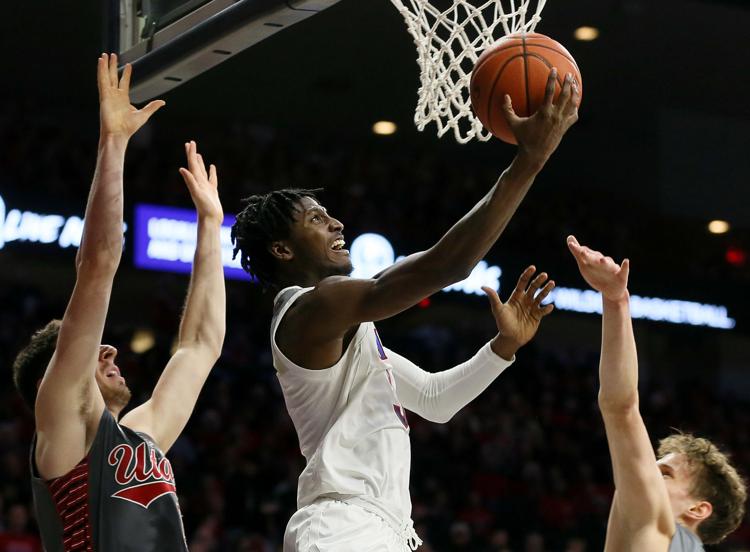 Arizona Wildcats vs Utah Utes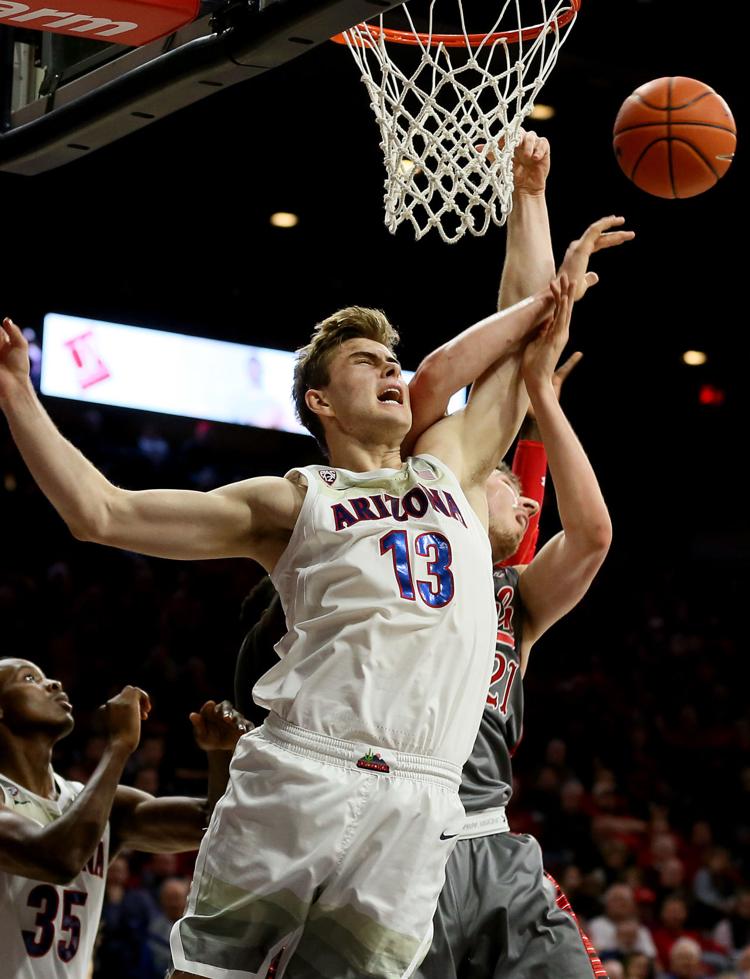 Arizona Wildcats vs Utah Utes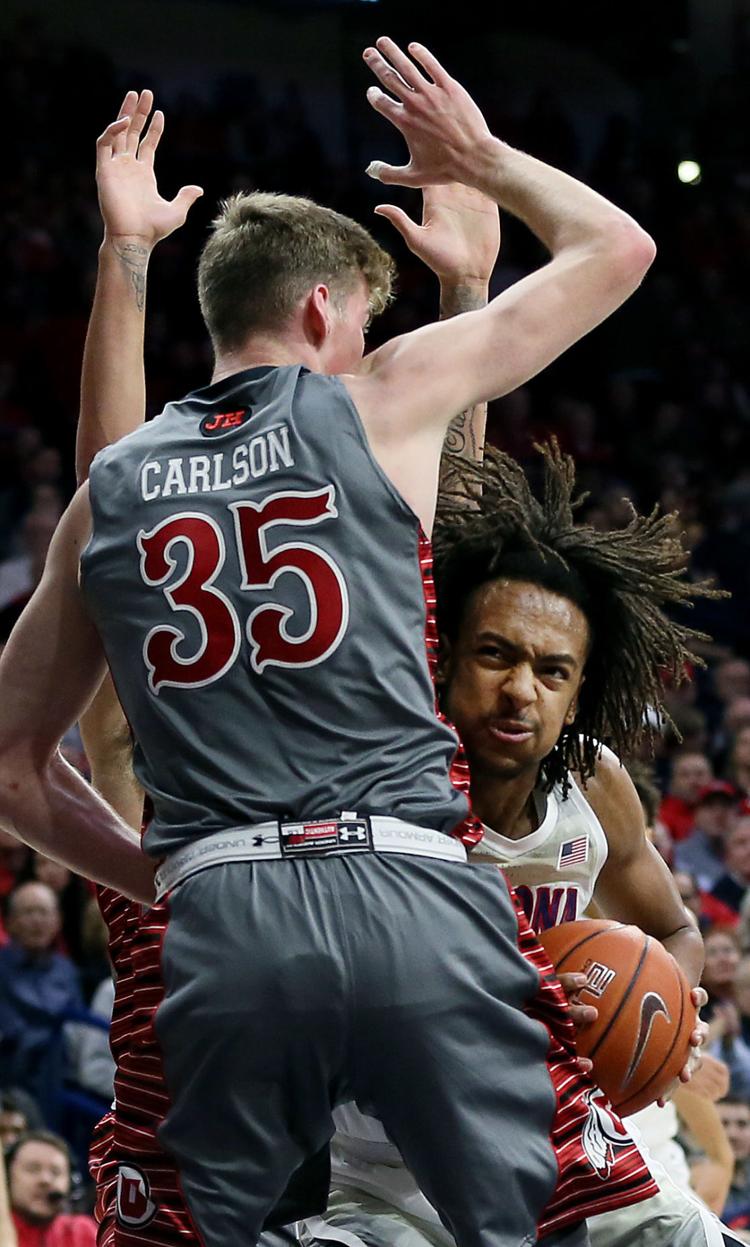 Arizona Wildcats vs Utah Utes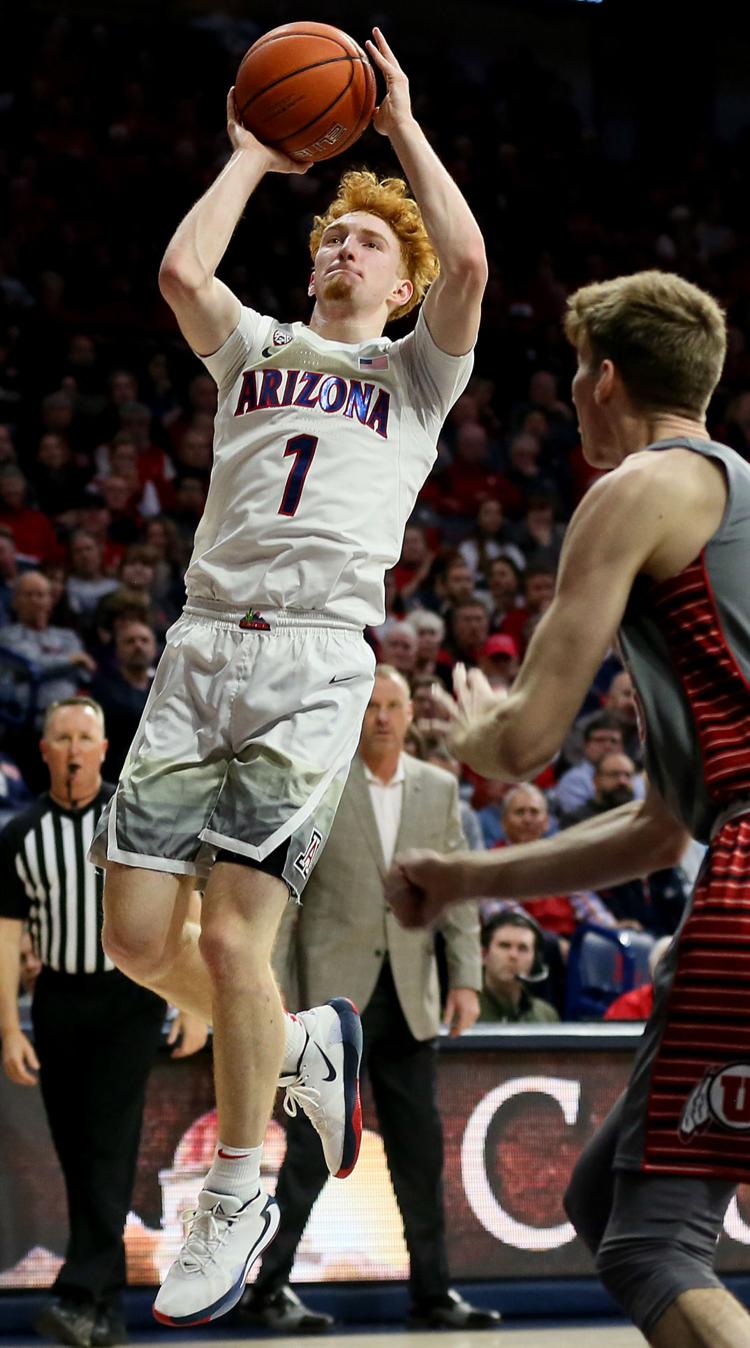 Arizona Wildcats vs Utah Utes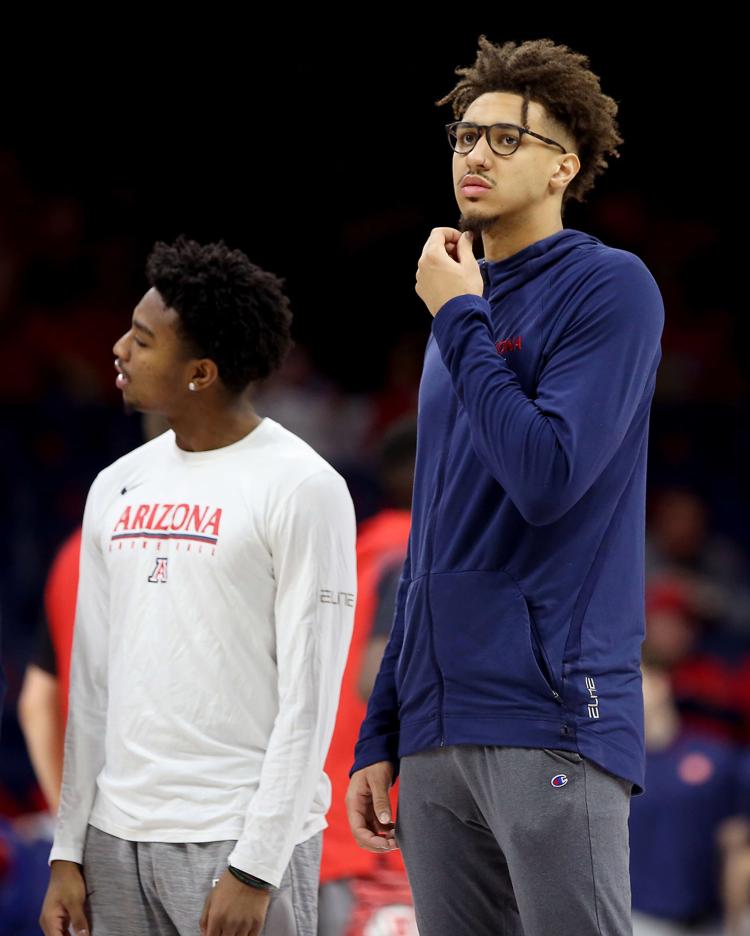 Arizona Wildcats vs Utah Utes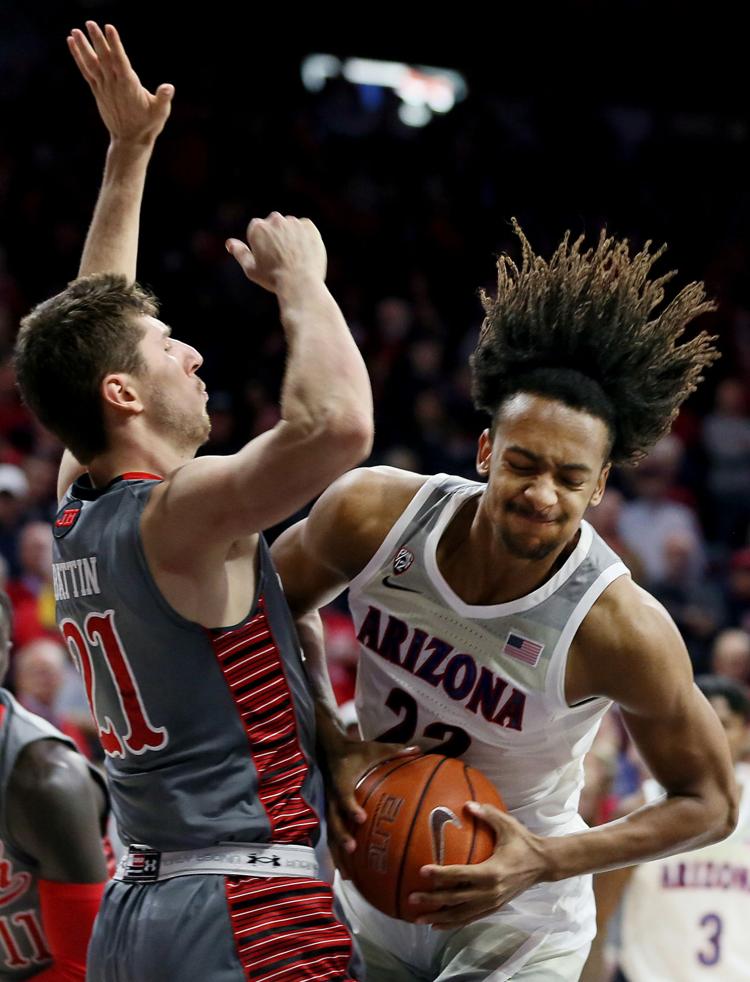 Arizona Wildcats vs Utah Utes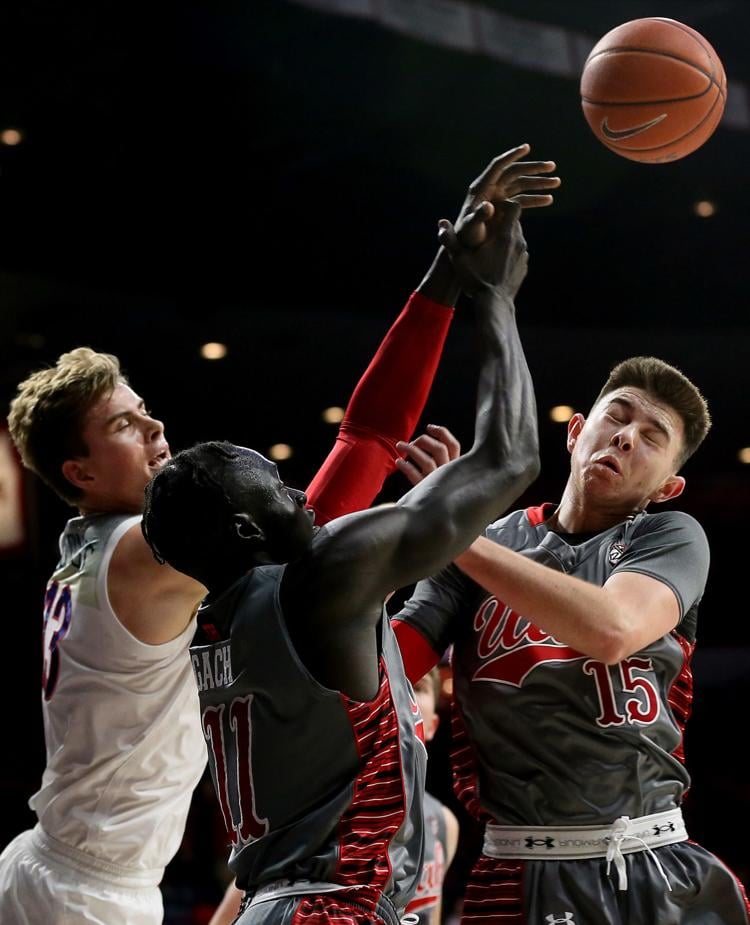 Arizona Wildcats vs Utah Utes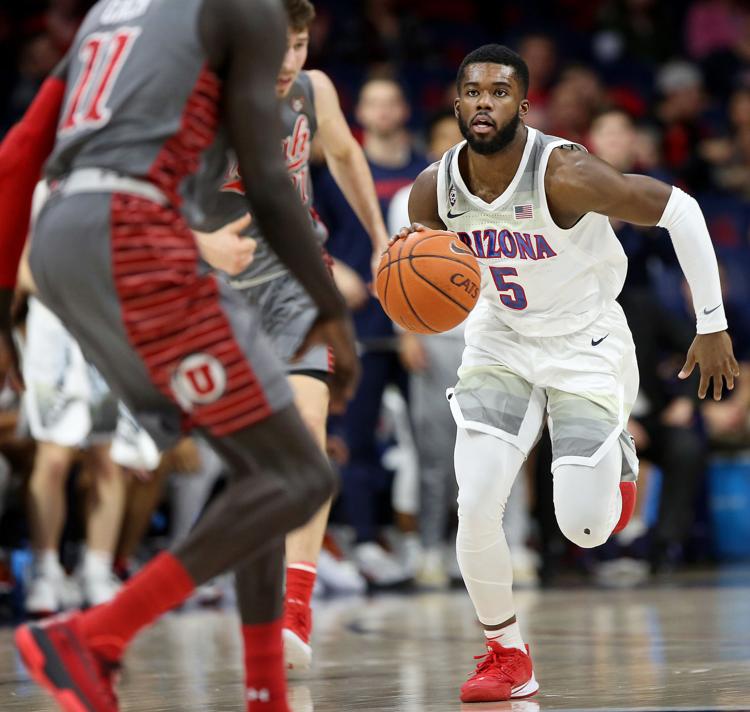 Arizona Wildcats vs Utah Utes
Arizona Wildcats vs Utah Utes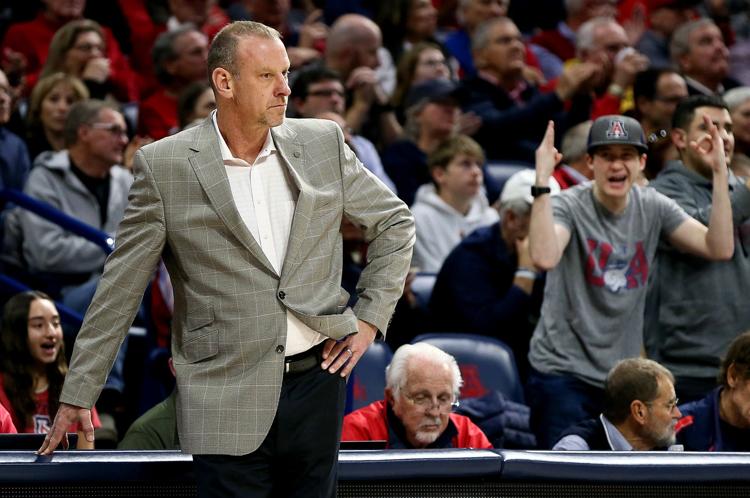 Arizona Wildcats vs Utah Utes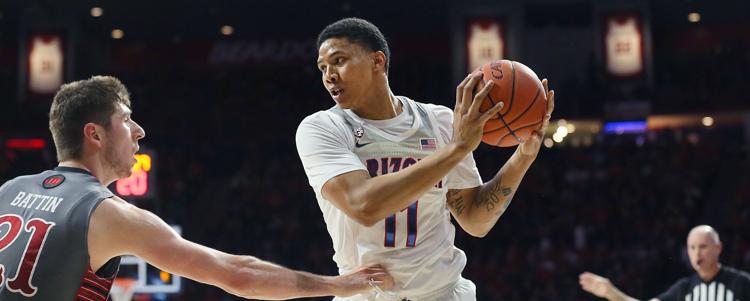 Arizona Wildcats vs Utah Utes
Arizona Wildcats vs Utah Utes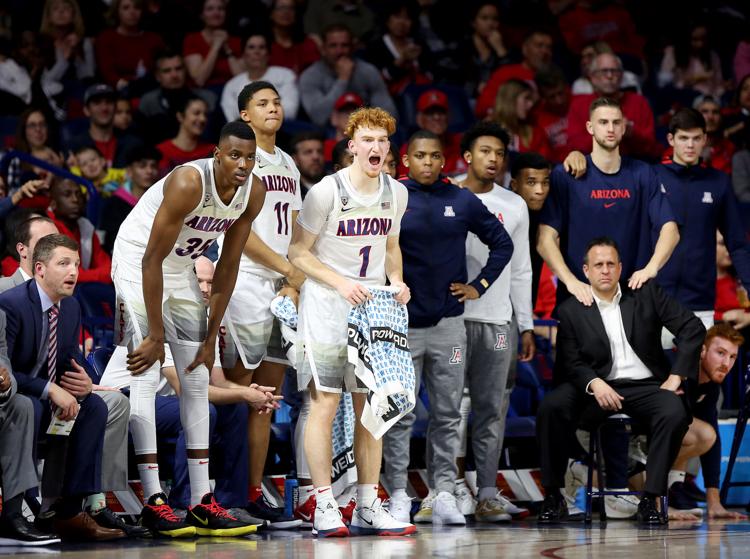 Arizona Wildcats vs Utah Utes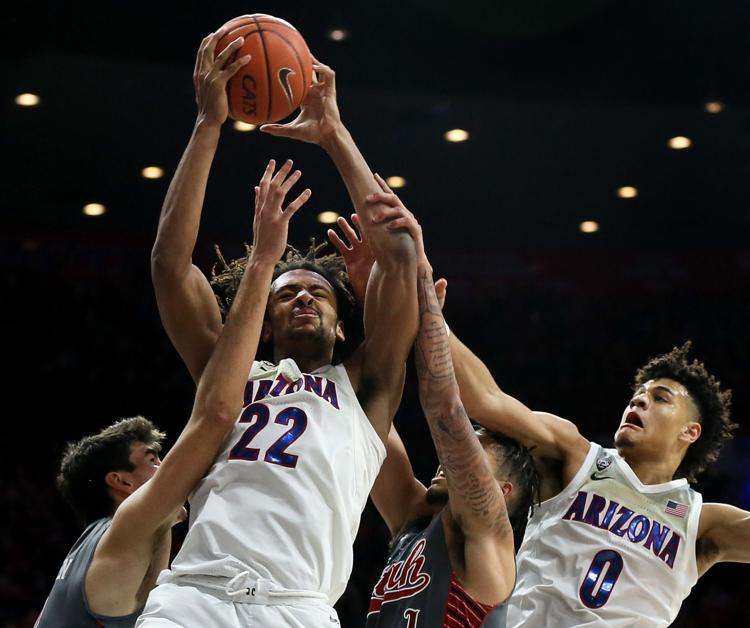 Arizona Wildcats vs Utah Utes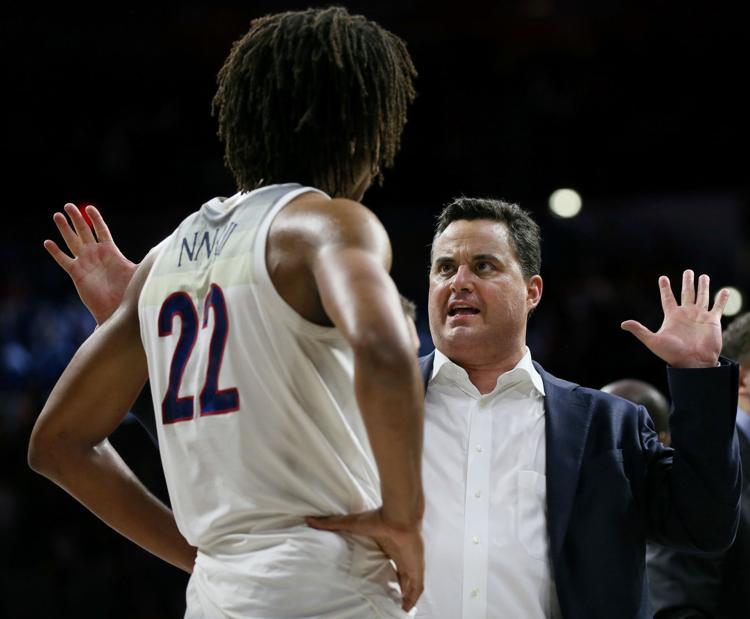 Arizona Wildcats vs Utah Utes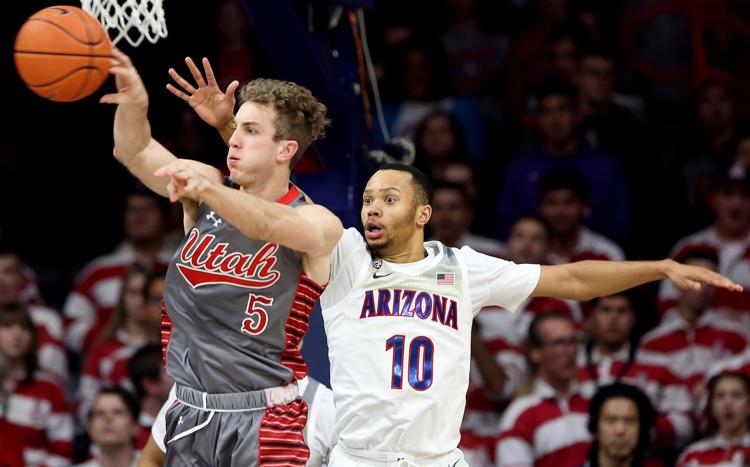 Contact sports columnist Greg Hansen at 520-573-4362 or ghansen@tucson.com. On Twitter: @ghansen711