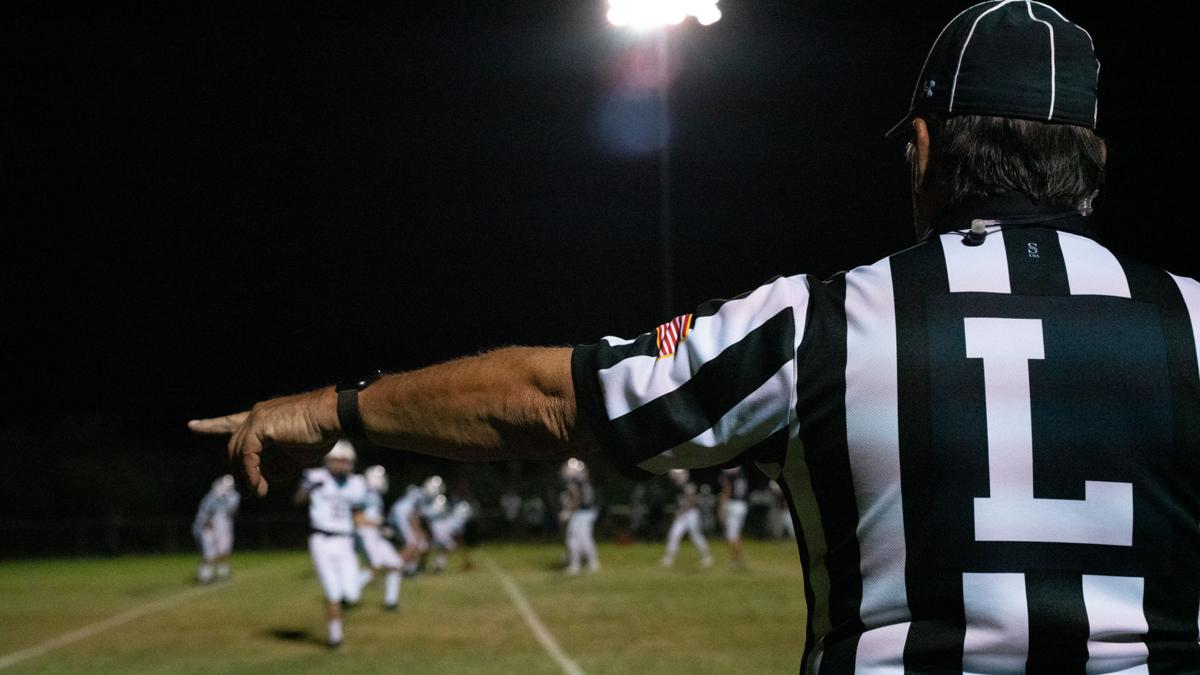 So far, about 320 sporting events originally planned at the UA, Pima College and by Tucson's high school football teams have been postponed, canceled or rescheduled. That includes about 190 prep football games.
Only four varsity football games have been played by teams from metro Tucson; three by Pusch Ridge Christian and one by Salpointe Catholic.
It doesn't mean everything has shut down.
Last week, Salpointe's freshman football team beat Phoenix Pinnacle's freshman team 27-6. Each of about 45 Salpointe players who suited up was responsible for his transportation to North Phoenix.
There is no longer a reliable bus stop for Tucson sports.
High school athletes have so much passion to continue playing during the coronavirus pandemic that an otherwise obscure Rincon/University-Tucson High girls volleyball game last week was played only after a trainer took the temperature of all players, coaches, referees and even a guy operating the official clock.
Fans? Nope. Not a mom or a dad.
All of the volleyball players wore masks while on the court. Welcome to 2020. We're trying to figure it out.
By now, Dave Rubio's Arizona volleyball team was scheduled to have played about 20 games. Instead? None. Pima College's nationally prominent men's soccer team would've played 15 games and, as always, would be near the ACCAC and region playoffs.
Now Aztecs coach Dave Cosgrove's team hopes it will be cleared to play a full schedule by early 2021, but the key word is "hopes." No one can be sure.
Next Tuesday, TUSD superintendent Gabriel Trujillo is expected to make a recommendation — yes or no — if football can begin in the city's largest school district. Until then, Palo Verde, Rincon/University, Tucson High, Catalina, Santa Rita, Cholla, Pueblo, Sahuaro and Sabino — more than 300 young ballplayers — can't be certain if they will suit up this season. The first games are scheduled for Oct. 30.
Sabino football coach Ryan McBrayer broke the silence last week when he tweeted this not-so-subtle message:
"It's time to open up Tucson football @pchd and @tucsonunified. We have been practicing over 3 months w/out a single athlete test positive. While I have not seen a + test,I have seen grades, morale, & motivation continue to fall. Keep your politics out of their lives & #letthemplay"
At this time a year ago, McBrayer's Sabercats were 6-2 and rolling to the state playoffs. This year they are fully stacked. At least one pollster ranked Sabino No. 1 in Class 3A.
Can you blame the coach for being edgy?
This week, there are 41 high school football games scheduled in Arizona, but only two — Pusch Ridge at Safford and Sierra Vista Buena at Salpointe — include teams from the metro Tucson area.
I do not fault anyone or any organization for playing it safe. Delaying the season was the right thing to do. TUSD cannot afford daily antigen rapid-response testing the way the Pac-12 can. Without NBA- and NFL-type testing resources, there is no handbook on how to safely play sports in 2020.
So, in Tucson, most of the high school ballplayers sit and wait, stymied, watching the clock take away some of what is often the time of their young lives.
Some cities and states have not been as cautious in returning to sports. My brother is the athletic director at Ridgeline High School near my Utah hometown. His football team, the RiverHawks, are 7-1 and ranked No. 9 in the state. They are now entering the state playoffs and have played most of their games before loud and proud capacity crowds.
These will serve as lifetime memories for most of the RiverHawks, who are primed to contend for the state's 4A state championship.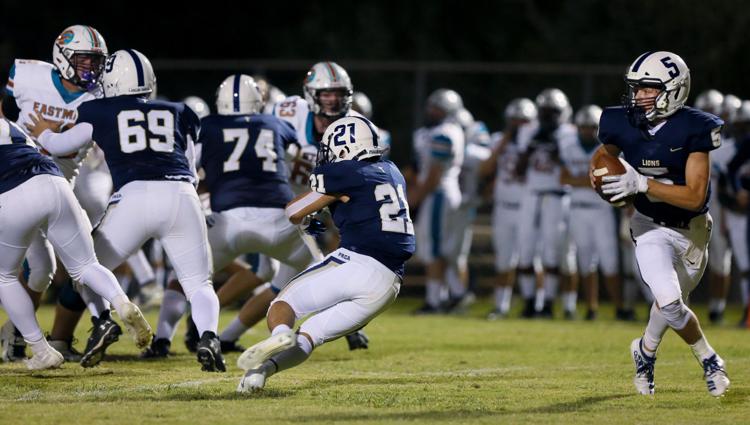 Ridgeline High School cannot afford daily antigen tests any more than TUSD can. It is up to parents to call the shots, trusted to monitor their sons from home. So far, it has been an almost problem-free football season for the RiverHawks. Two games against Salt Lake-area teams were canceled when those clubs had multiple positive COVID-19 tests.
Last week, the Cache County School District, of which Ridgeline is a member, announced there were 45 active COVID-19 positive cases among its students and staff. These individuals were instructed to isolate at home according to state and local health department directives. Students and staff who are determined to have come in close contact with these individuals were notified and asked to quarantine
As much as I worry about the health of Tucson's high school football players, I am also concerned about their mental health. I fear that they will not experience the unforgettable days and nights of being a high school player.
But missing your senior year of high school football does not have to be a lifetime sentence of regret. A week ago, I made contact with one of my closest high school friends, Dan Roskelley. He was expected to be a star-level defensive end at my school, but tore his ACL during two-a-day training camp drills and never played another snap of football. His senior year was lost.
I still remember Dan on his crutches on opening day, crestfallen, his dreams altered.
But Dan rose above his football injury. He became an accomplished golfer, accepting a scholarship to Utah State, the No. 1 player on the team, and used that experience to become the head coach at Utah State, the head pro at the Logan Golf and Country Club for almost a quarter-century. He spent 30 years on the Ski Patrol at Beaver Mountain Ski Resort.
Last week, Dan and his wife, Isobel, flew from Salt Lake City to England to serve a mission for the Mormon Church. The day I talked to him, the tone in his voice was unmistakable: He was a happy man who has lived a happy life, successfully raising four daughters and becoming prominent in his community.
He didn't say a word about his torn ACL or about missing the anticipated rivalry game against the Sky View Bobcats 50 years ago.
It was his way of saying that this, too, shall pass.