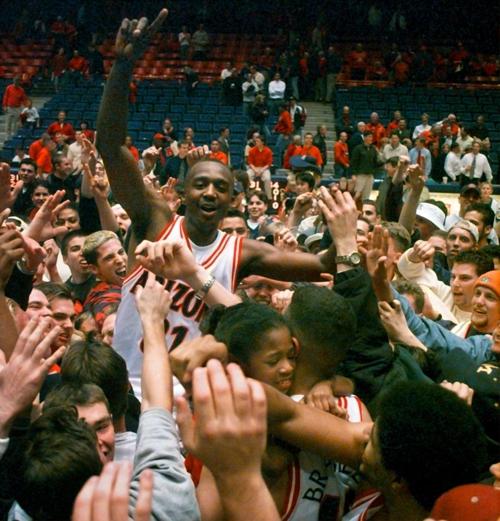 Buzzer-beaters? We've seen a few.
Azuolas Tubelis, unguarded, banks in a layup to beat Arizona State.
Nico Mannion, sprinting full court, sinks a running hook shot to overcome Pepperdine.
Kadeem Allen, coast to coast, wins a Hawaiian luau against Michigan State.
The problem is, none of those rare (and becoming more rare) great escapes led to much. Mannion and Allen performed their heroics in November. Tubelis' winner came against a Sun Devils team that had gone 39 days without a victory.
In Sean Miller's 12 years on the job, a signature buzzer-beating shot has escaped Arizona. Jamelle Horne missed a 3-pointer that would've sent Arizona to the 2011 Final Four. Nick Johnson, bless him, couldn't get off a shot in a still-painful 2014 Elite Eight loss to Wisconsin.
Allonzo Trier's win-it-all 3-ball in the final second of the 2017 Sweet 16 bounced away. Season over far too soon.
Isn't it time? Don't the basketball gods owe one to the Wildcats?
The pain from Saturday's 63-61 loss to Oregon lingers. Point guard James Akinjo slowly dribbled into a double team and, as the clock ticked away, he did not see Terrell Brown wide open on the right wing or Kerr Kriisa pop open in front of the UA bench.
The UA's last-possession failures are like the lyrics of a Paul Simon song: The nearer your destination, the more you're slip sliding away.
Perhaps the aforementioned basketball gods are getting back at Arizona, which between 1985-2005 won so many buzzer-beaters against big-time opponents that you could write a book about it.
Was it all X's and O's? Was it truly better coaching? Or was it, as Lute Olson once said, "big-time players make big-time plays"?
Here are five last-possession buzzer-beaters that helped to build Arizona into a center of elite basketball.
1986: Steve Kerr throws a 90-foot pass that is deflected and bounces to Craig McMillan, who scores at the buzzer to beat then-Pac-10 kingpin Oregon State 63-62 and change the trajectory of Arizona's future. Olson said the Wildcats had practiced that play — including planning for a ricochet — almost every day.
1991: Olson calls a "one push" play, in which the point guard actually pushes power forward Sean Rooks, which gives space to pass and for Rooks to get open. He scores at the buzzer to beat Stanford at then-wild Maples Pavilion,78-76.
1992: Khalid Reeves sprints the length of the court in 4.5 seconds, beating Stanford in Maples Pavilion, 72-70. "We've practiced that play," said UA assistant coach Jim Rosborough. "We knew Khalid could get there in under 5 seconds."
1999: Against No. 3 Stanford, Jason Terry dribbles the last 10 seconds as four teammates hug the baseline and get out of the way. Terry doesn't consider passing. He swishes an 8-footer to win the game, 79-78. UA fans storm the court, the last time they have done so.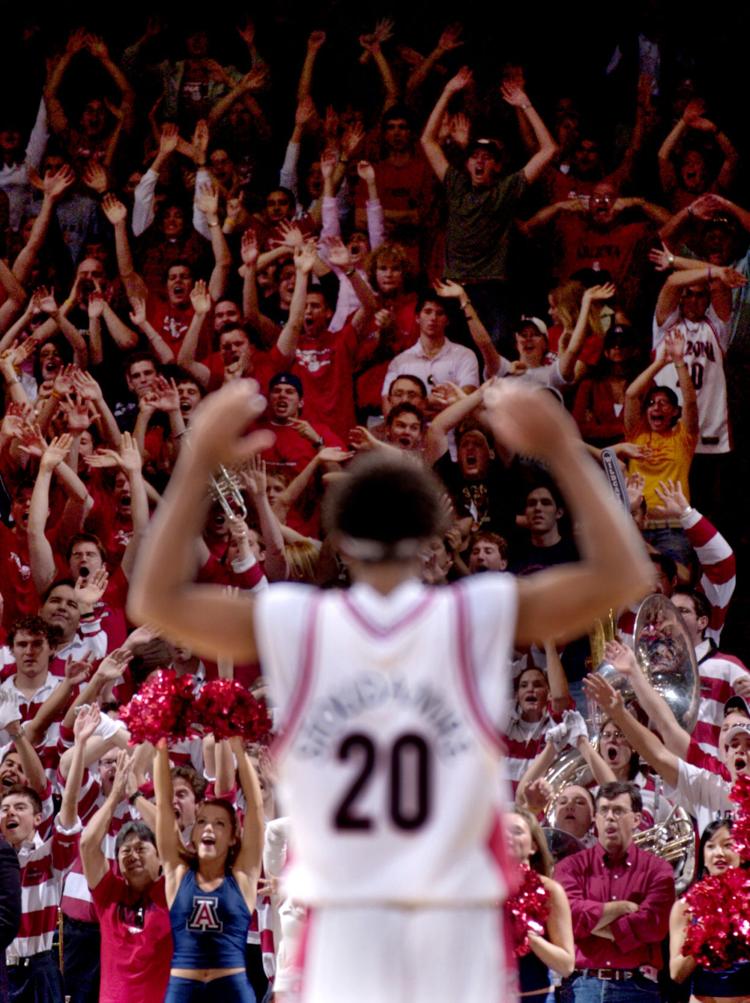 2001: Against No. 1 Stanford, trailing 75-74 with 12 seconds left, Olson calls two timeouts and Stanford coach Mike Montgomery a third as both coaches shuffle X's and O's. Arizona has five appealing options: Gilbert Arenas, Jason Gardner, Loren Woods, Richard Jefferson or power forward Michael Wright. After Wright scores from 3 feet out at the buzzer to win it, Olson says: "I planned to go inside the whole way; I knew they wouldn't get the ball out of Michael's hands."
There were many others: Miles Simon beat Oregon State at the wire and Cincinnati with a 50-foot shot. No one, however, stepped up in the last ticks of the clock more than Salim Stoudamire.
In the heat of the 2005 season, Stoudamire swished three buzzer-beaters: a 3-pointer to stun UCLA 73-70; a 12-footer to crush ASU's upset hopes, 70-68; and a 15-footer to win a tense Sweet 16 game against Oklahoma State.
"I like to have a guy who has done it all the time," Olson said after Stoudamire's shot beat Oklahoma State. Who wouldn't? "Salim was taking that last shot, period," said Rosborough.
With a Stoudamire in its lineup, Arizona probably wouldn't have frittered away last-possession chances to beat Colorado and Oregon over eight days. Salim, a senior in 2005, embraced the pressure.
Alas, the Wildcats haven't had anyone like Stoudamire — a pure shooter with no fear — for 15 years. As with Sean Elliott, who was the first "Mr. Clutch" of many in the Olson years, it wasn't an X or an O as much as it was the willpower of one.
Arizona is overdue to find a latter-day Mr. Willpower.
The most famous buzzer-beater in the early years of UA basketball was authored by Howard Abbott, a senior from Tucson High. He beat national power USC on a last-second 16-footer, Dec. 19, 1931, at Bear Down Gym.
If you've forgotten the feeling, this is what the Star's Chuck Kinter wrote about Arizona's historic buzzer-beater:
"With a thespian gesture that left the Trojans dumbfounded and a crowd of more than 1,000 in hysterics, Arizona came from behind to conquer the mighty monarchs of the Pacific Coast Conference. … In the time it takes to bat an eye, the Cats turned the disadvantage into victory."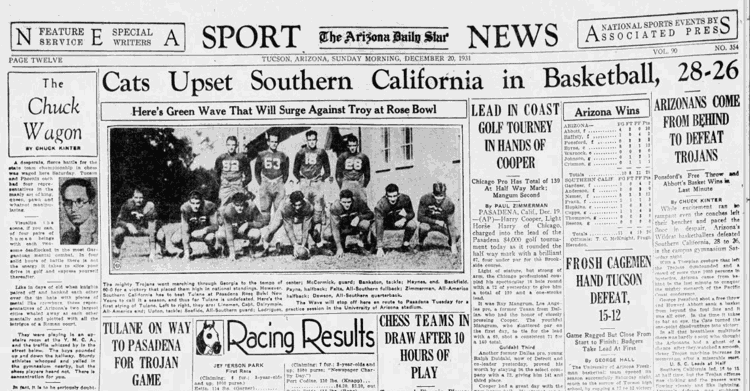 Abbott became something of a celebrity in Tucson; after graduation, he owned the Blue Moon Ballroom and often told the story of the famous night he beat USC with a last-second jumper.
The next time Arizona wins a big-game buzzer beater at McKale, or anywhere, the school might need a ballroom to stage a long-awaited celebration.
Contact sports columnist Greg Hansen at 520-573-4362 or ghansen@tucson.com.
On Twitter: @ghansen711.