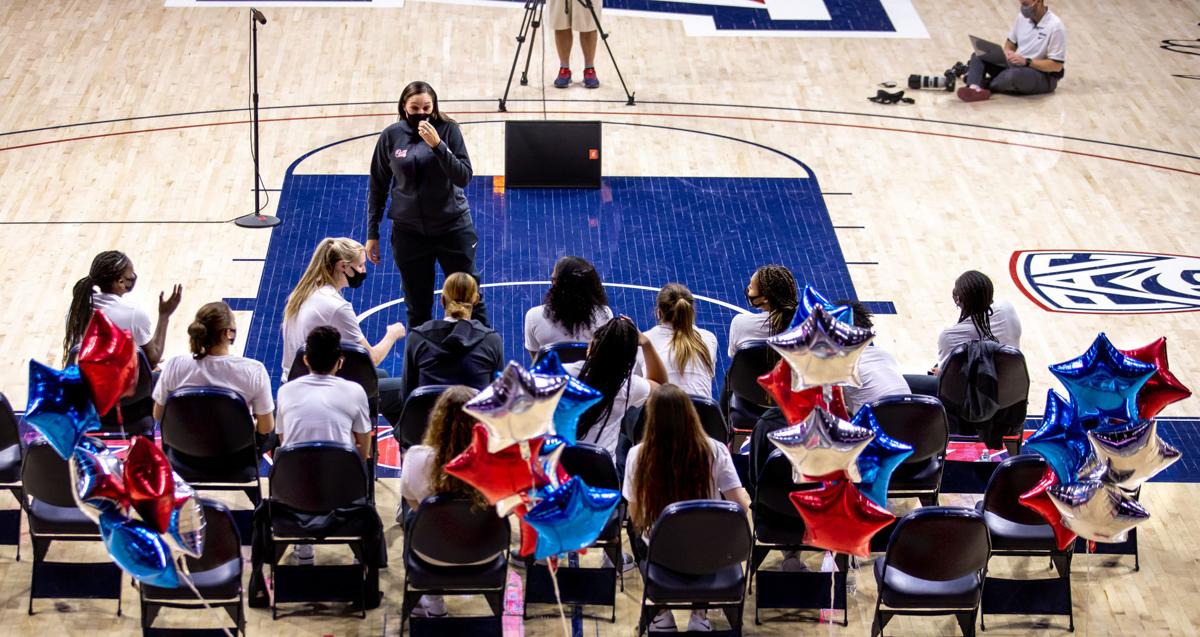 After watching a flock of famous ducks march in unison through the lobby of the Peabody Hotel on the morning of March 13, 1997, I boarded a media shuttle to the Pyramid, the ornate basketball arena on the banks of the Mississippi River.
Other than watching NCAA Tournament No. 1 seed Kansas yawn through an early first-round victory over Jackson State, it was going to be a long wait for fifth-seeded Arizona's 8:30 p.m. tipoff against alleged cream puff South Alabama.
I couldn't shake the feeling that I was in the wrong place that weekend.
Annika Sorenstam was leading the LPGA tournament at Randolph North. The Rockies were playing at Hi Corbett Field. And McKale Center was at the center of the college basketball universe. Georgetown's John Thompson and Utah's Rick Majerus were coaching their teams in the NCAA Tournament, a loaded event featuring Stanford's master coach Mike Montgomery and Wake Forest superstar Tim Duncan.
If there was ever a sports weekend to be in Tucson, it was March 13-16, 1997.
After Kansas toyed with Jackson State, I phoned the sports desk, hoping to get an extension on that night's deadline. The UA's 8:30 tipoff had been pushed back to 9:10 p.m.
"How'd you like to go to Georgia tomorrow?" the editor asked. "It would be a good story."
I forgot about deadline. History called.
After Arizona survived a near-loss to South Alabama, I booked a flight to Atlanta and rented a car for the 90-minute drive to Stegeman Coliseum in Athens.
Sleep? Maybe another day. I'd have to rush to get to Athens in time for the UA's first-ever women's basketball game in the NCAA Tournament.
Until that day, every school currently in the Pac-12 had played in a women's NCAA basketball tournament, a total of 68 berths. Arizona? None. Women's basketball at the UA had forever been bad. Really, really bad.
The Wildcats jumped to a 12-0 lead and beat Western Kentucky on that rainy night in Georgia (true story), and UA freshman point guard Lisa Griffith told me "we're making history as we go."
Over the next eight seasons, Joan Bonvicini made some history, winning a Pac-10 championship, coaching the Wildcats to six more NCAA Tournaments, advancing as far as the Sweet 16 in 1998, whetting our appetite for a Lute-like run to the Final Four.
Such a run seemed inevitable, especially by 2005, when 6-foot 5-inch junior center Shawntinice Polk, the school's first-ever Parade All-American, threatened to dethrone Adia Barnes, Class of '98, as the school's most honored women's basketball player.
Tragically, Polk died of pulmonary embolism six months later when a blood clot lodged in one of her lungs. A few days later I sat in the crowded gymnasium of her high school gymnasium in Hanford, California, engulfed by grief as Bonvicini walked to Polk's casket and wept.
UA women's basketball was never the same again.
Over the next 15 seasons, 62 Pac-12 women's basketball teams played in the NCAA tournament. Arizona? None.
So you might imagine the sense of accomplishment — the feeling of joy — when Barnes and her Wildcats of 2021 heard their name called on ESPN's Selection Monday, a No. 3 seed in the NCAA Tournament.
"Sixteen years is a long time," Barnes said on a Zoom call Monday evening. "When I got this job, we were ranked, like, 300 in the RPI."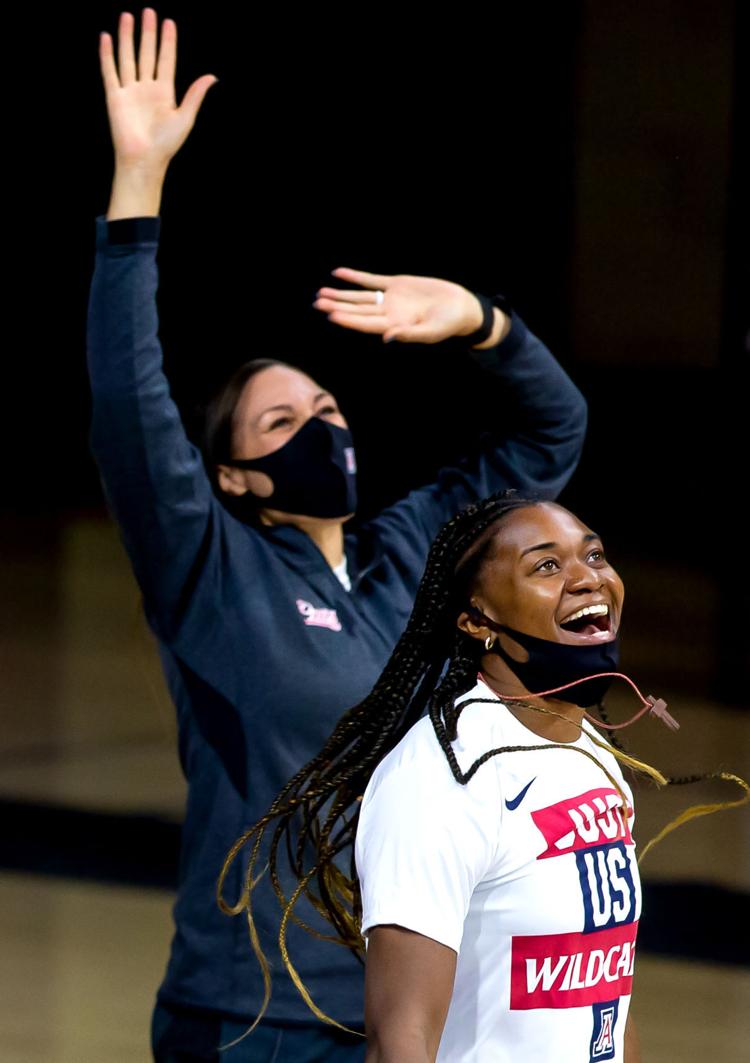 After two years of intense labor, Arizona had barely moved, "climbing" to No. 271 in the RPI rankings. Look it up. Fact.
Starting in February 2019, the Wildcats made their move. They won the Women's NIT championship. They sold out McKale Center. Only a global pandemic delayed their entry into the Big Dance by a year.
You might label their 2020-21 season Unfinished Business.
"I think this year we finally have the pieces to make a run," All-American point guard Aari McDonald said on Monday's Zoom call.
As much as it might seem impossible for any of the other 67 teams in the women's NCAA bracket to appreciate an invitation to the Big Dance more than Arizona, that would be misleading. Arizona's opening-round opponent, the Stony Brook Seawolves of Long Island, New York, are making their first NCAA Tournament appearance — ever.
"It's something that you dream of," Seawolves coach Caroline McCombs said Monday. "You want to be part of something bigger than yourselves."
Stony Brook was a school-record 28-3 last season only to be put on hold for a year, eager to play someone, anyone, any time, in this fine Madness of March. Please. The Seawolves are similarly authoring a book on Unfinished Business, Chapter 1.
Arizona is deep into Chapter 2.
Contact sports columnist Greg Hansen at 520-573-4362 or ghansen@tucson.com.
On Twitter: @ghansen711