Let's see if I've got this Phoenix-owns-Tucson sports lineage correct:
Tucson's hockey team, the Roadrunners, is owned by the Arizona Coyotes.
Tucson's soccer team, FC Tucson, is owned by Phoenix Rising FC.
And Tucson's indoor football team, the Sugar Skulls, is owned by the head coach of the Arizona Rattlers.
For thousands of Tucsonans invested in the eternal Tucson-vs.-Phoenix animus, this is a conflict like few others.
What's next, Bobby Hurley as grand marshal at the La Fiesta de los Vaqueros parade?
A few weeks ago, the Arizona Rattlers showed no mercy in their first-ever game against the Sugar Skulls, a 63-28 blowout that drew 16,110 to Talking Stick Arena in Phoenix. The man who had the most to gain — and lose — was Rattlers coach Kevin Guy.
Guy, along with his wife Kathy, owns the Tucson Sugar Skulls.
This wouldn't fly in the NBA or NFL or in almost any other sports enterprise, but in a league with the Barnstormers, Steamwheelers, Storm and Danger, this contradiction has a bit of WWE to it.
Anything goes. If you think Guy's two-team combo is confusing, consider San Diego businessman Roy Choi. He owns both the IFL's San Diego Strike Force and Cedar Rapids River Kings.
On Sunday afternoon, Guy will coach the Rattlers against the Sugar Skulls at Tucson Arena. He said he hopes every seat is occupied by Sugar Skulls fans. "It's a statement game for them," he says.
"I want the best for the Sugar Skulls," he says. "If that means they beat us, good for them."
This "them" and "us" stuff is confusing.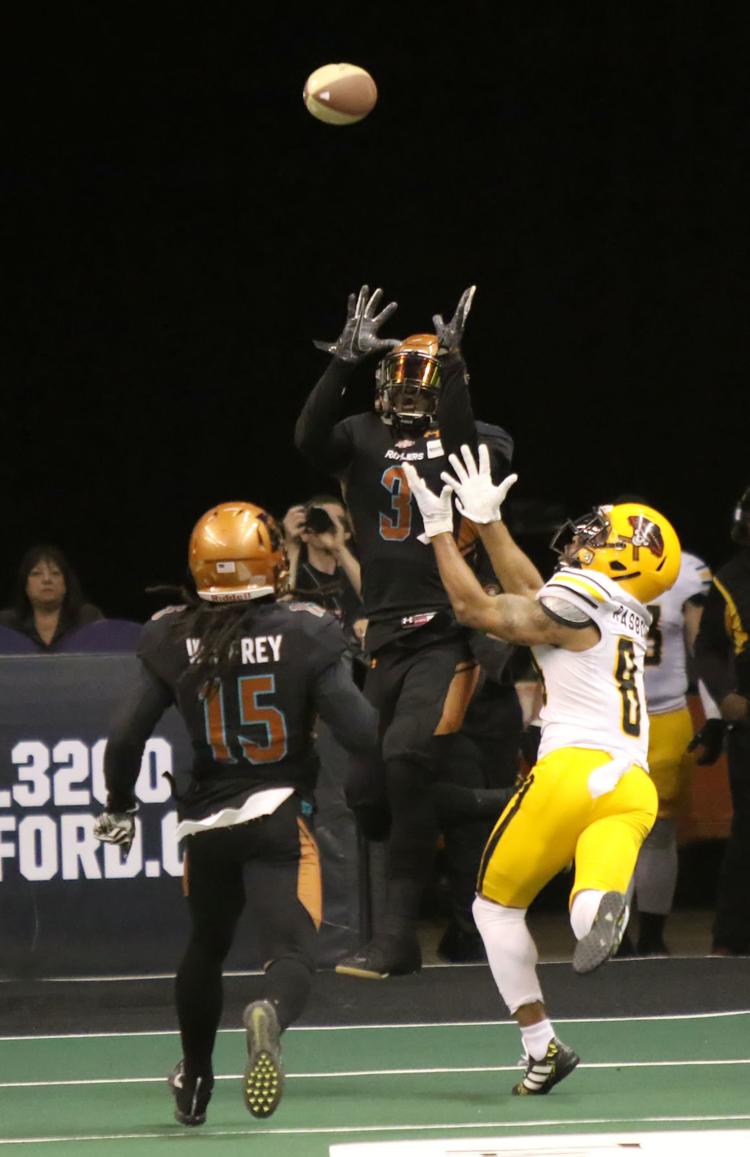 "We are trying to build something special that is unique to Tucson," says Guy, a 46-year-old lifer from every imaginable incarnation of indoor football, a former West Alabama University linebacker who played for the Minnesota Fighting Pike, New Jersey Red Dogs and Orlando Predators, and then made a career of coaching, among others, the Florida Bobcats, Tennessee Valley Vipers and San Jose Sabercats.
Guy is considered something of a Bill Belichick of indoor football, winning championships for the Rattlers in 2011, 2013, 2014 and 2017. Now, with the approval of the IFL front office, he is trying to duplicate that success in Tucson even while he remains the coach and general manager of the Rattlers franchise.
"We really want to build a rivalry between Phoenix and Tucson," he says.
There is no must-see rivalry in the IFL. Only 125 miles separates the Cedar Rapids River Kings and the Iowa Barnstormers, located in Des Moines, but neither team averaged more than 2,120 in home attendance a year ago.
The Rattlers, averaging 14,317 fans, and the Sugar Skulls, at 4,601, lead the IFL in attendance this season.
Guy was part of one of the top rivalries in indoor football history, the "War of I-4" between the 1990s Tampa Bay Storm and Orlando Predators.
In 1999, as a defensive back for the Predators, Guy watched as 37,584 fans attended the three-game series.
He thinks the same type of "war" can be created between Rattlers and Sugar Skulls, and the only guideline is that "I don't cherry-pick the players Tucson pursues, and Tucson doesn't cherry-pick the guys I want."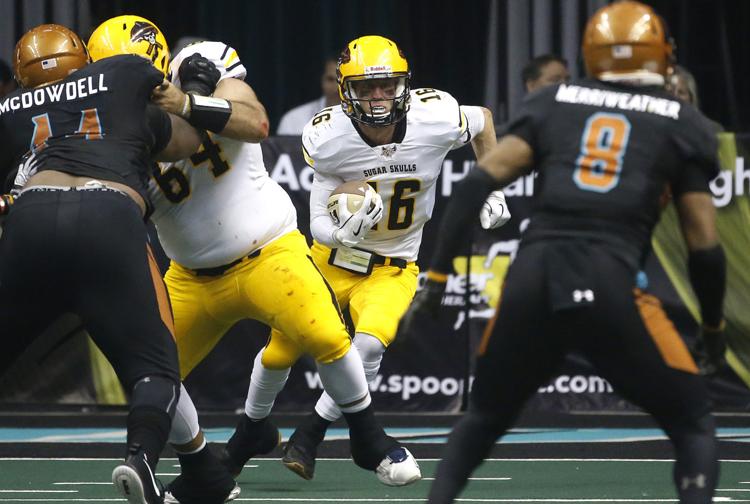 Building a rivalry in a small professional sport is exceedingly difficult. Players are transient. There is a lack of identification with the ballplayers.
Tucson learned that a half-century ago. The Triple-A Tucson Toros played the Phoenix Giants (later named Firebirds) from 1969-97, and those games didn't draw any more than, say, a Toros home game against the Portland Beavers or Albuquerque Dukes.
When the Toros played their inaugural season in 1969, they created a special promotion for their first-ever game against the Phoenix Giants. The governor of Arizona, Jack Williams, was booked to attend the game at Hi Corbett Field. So was Hall of Fame pitcher Bob Feller. It was Chamber of Commerce Night.
And only 1,358 fans attended.
The Toros drew a bare 102,000 fans that debut season, about 1,400 per game. It wasn't until they won a division title, in 1973, that attendance cleared 200,000. And it wasn't until they won their first championship, in 1991, that attendance reached 300,000.
So perhaps it's not a Tucson-Phoenix rivalry that is needed to make the IFL a hit in Tucson. It's winning.
"My expectation as the owner of the Sugar Skulls is to put the best possible product on the field," says Guy.
"The fans want to win; that'll work more than any promotion. Right now, Tucson is sitting at 3-2, and that would put them in the playoffs. In that sense, I feel good about where Tucson is at."
"We're the Alabama of this league," says Guy. "That's where Tucson is trying to get to."