From Adia Barnes to Alyssa Brown, here's a look at 20 (or so) of Southern Arizona's top sports figures from a pandemic-ravaged 2020:
P.S. Be sure to check out this year's "Hansen's Hundred" book by the Arizona Daily Star's longtime columnist, available here.
1 Adia Barnes. In her fifth season coaching Arizona's women's basketball team, Barnes has the undefeated Wildcats ranked No. 6 nationally.
2 Dr. Stephen Paul. Arizona athletic director Dave Heeke refers to Paul as the "head of our Incident Command Team." Some call him "Arizona's Dr. Fauci." The Director of Athletic Medicine at Arizona, a former soccer player and coach, has been the force behind the athletic department's daily attempt to train, practice and play sports safely. "Every day I wake up it feels like we're dealing with a moving target," said Paul, who has long served as a professor and physician at the UA's Health Sciences Center.
3 Aari McDonald. The Pac-12's leading scorer in back-to-back seasons, McDonald was the 2019-20 Pac-12 defensive player of the year and a first-team preseason All-American. The senior point guard is again leading the Pac-12 in scoring, at 20.1 points per game.
4 Michael Thompson. When the PGA Tour reopened in mid-summer, the former state champion from Rincon/University High won the 3M Open, earning $1.18 million. It was his second victory in his PGA Tour career. Thompson had spent almost two months in quarantine, isolated, after he and his wife, Rachel, adopted a baby girl in Kansas in late March.
5 Jim Reynolds and Ryan Reynolds. It's difficult to imagine a father-son pairing in Tucson having a sports year to match that of the Reynoldses. Jim, the boys basketball coach at Salpointe Catholic, directed the Lancers to a 30-1 record and the first state championship in school history, which dates to the early 1950s. Ryan, the director of operations for the Arizona men's basketball team, has risen to the occasion during a chaotic COVID-19-affected season. Ryan has been proactive and successful at keeping the Wildcats active in spite of four canceled games, three postponed games and two rescheduled games.
6 Abdi Abdirahman. At the 2020 United States Olympic Trials in Atlanta, Abdirahman finished 3rd in a time of 2:10:03, one second behind the runner-up, securing his place on a fifth Olympic team, and, at 43, becoming the oldest American runner ever to make the Olympic track team. The former Arizona All-American, a grad of Tucson High and Pima College, continues to train for the rescheduled 2021 Tokyo Olympics.
7 Randy Cohen. Ever-present on the UA football sideline for 20 years, Cohen, the school's associate athletic director for medical services, stepped up during the COVID-19 pandemic, literally working without a day off during the summer. Cohen would arrive at the Lowell-Stevens Football Facility at sunrise and oversee the day-to-day triage and health evaluation of almost 100 football players.
8 Alex Verdugo. In his first year as a full-time starter, the Boston Red Sox's right fielder and Sahuaro grad hit .306 and finished 12th in balloting for the American League Most Valuable Player.
9 Bijan Robinson. Breaking into the starting lineup for Texas as a true freshman, the Salpointe Catholic career rushing leader led the Longhorns with 520 rushing yards, was fifth in receiving with 13 catches and first in all-purpose offense. He will play in the Alamo Bowl Tuesday against Colorado.
10 April Jessee. After 11 years as Pima College's athletic trainer, Jessee and her staff — including Akira Kondo and Chris Murphy — created a three-step process through with the Aztec sports teams hope to return safely to practice by Jan. 4. Jessee is the head of the ACCAC's Sports Injury Management group for 13 schools.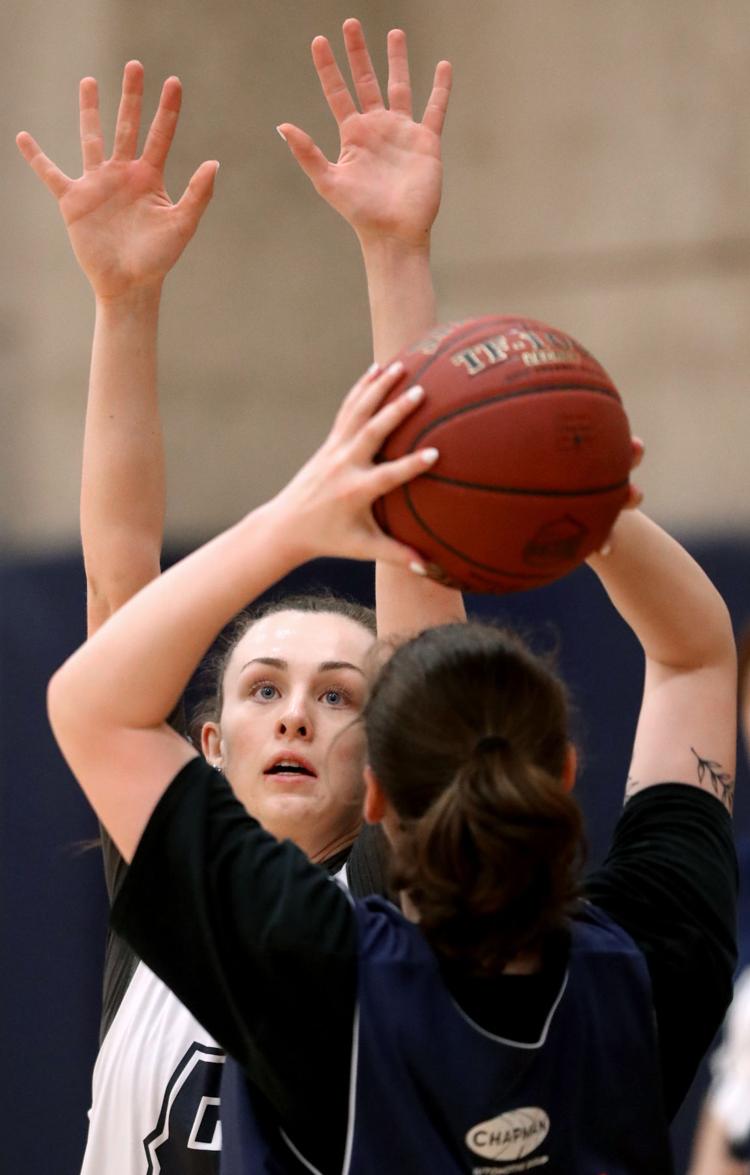 11 Hallie Lawson. As Pima College's women's basketball team won the Region I championship, going 25-7 overall and winning nine of its final 10 games under coach Todd Holthaus, Lawson was named a first-team NJCAA All-American, leading the team with 13.5 points and 7.1 rebounds per game. Unfortunately, PCC's berth in the NJCAA Championship Tournament was canceled.
12 Mike Urbanski. Making history, Urbanski coached both the Salpointe Catholic boys and girls cross country teams to state championships in the fall, the first time a coach had done so in the same season in Tucson history. Urbanski's girls' championship was led by sophomore Kylie Wild, who won the Division III state title, winning all but one of her races over the course of the shortened season.
13 Jesse Ybarra. As Sunnyside wrestling coach Anthony Leon piloted the Blue Devils to a third consecutive state championship, Ybarra became one of the leading wrestlers in the long history of Sunnyside wrestling success, finishing 36-0 and winning the 126-pound title. He joined fellow Blue Devil state champs Jaime Rivera, James Williams-Armstrong, Fernando Villascusa and Sebastian Robles.
14 Jessie Harper. Through 25 games of the college softball season, Harper — a first-team All-American — led the Pac-12 with 10 home runs and 29 RBIs. Mike Candrea's Wildcats were ranked No. 4 nationally when the season was shut down in March.
15 John Galas. The FC Tucson coach persevered through the COVID-19 pandemic, coaching his team to a 6-6-4 record, rallying to finish 4-1-3 in the last half of the USL League One season. Galas and the Men in Black had to navigate a tricky schedule that included games in Tennessee, Florida, Virginia, Nebraska, Wisconsin, Texas and Florida, yet never missed a game.
16 Blake Martinez. In his first season as a New York Giants linebacker, the Canyon del Oro grad ranks third in the NFL with 128 tackles. The former Green Bay Packer also has two sacks and an interception.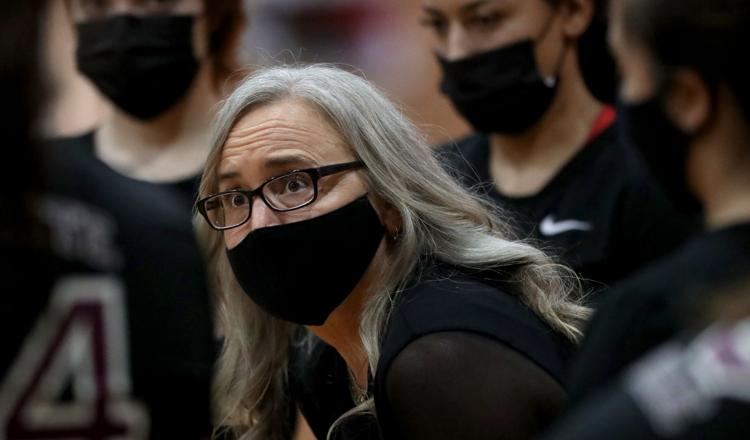 17 Heather Moore-Martin. Coaching Salpointe Catholic's girls volleyball team to its third state championship since 2016, Moore-Martin directed an upset over favored Scottsdale Notre Dame Prep in the state finals, finishing the season 18-2.
18 Augie Busch. Arizona's third-year swimming coach guided the Wildcats to the No. 2 finish in the Pac-12 men's finals, the first time since 1996 that the California bloc of USC/UCLA/Stanford/Cal did not sweep the top two places in the Pac-12 finals. Busch's star swimmer, Catalina Foothills grad Brooks Fail, won the Pac-12 title at 1,650 yards and was third in the 500 freestyle and 200 butterfly.
19 Bill Leith. Director of the vast Kino summer baseball program, Leith persevered through COVID-19 issues that canceled the American Legion and high school summer baseball programs. Leith was able to safely stage a fall baseball season of about 350 games over eight weeks following mitigation procedures.
20-A Vivian Hou. Climbing to the world's No. 1 ranking among women's amateur golfers in October, the UA freshman finished second and fourth in the school's first two tournaments of 2020. She then returned to her home in Taiwan and won two international amateur championships. Hou plans to come back to the UA next month.
20-B Clancy Shields. Coming off a season in which he was selected the Pac-12 men's tennis coach of the year, Shields coach directed the Wildcats to an 11-3 record and a ranking as high as No. 23 in the country before COVID-19 canceled the season in late March.
20-C Cate Reese. A first-team All-Pac-12 forward as a sophomore, twice the Pac-12 player of the week, Reese has continued her production for the No. 6 Wildcats. She ranks second on the team with 13.5 points per game and first with 7.1 rebounds per game this season.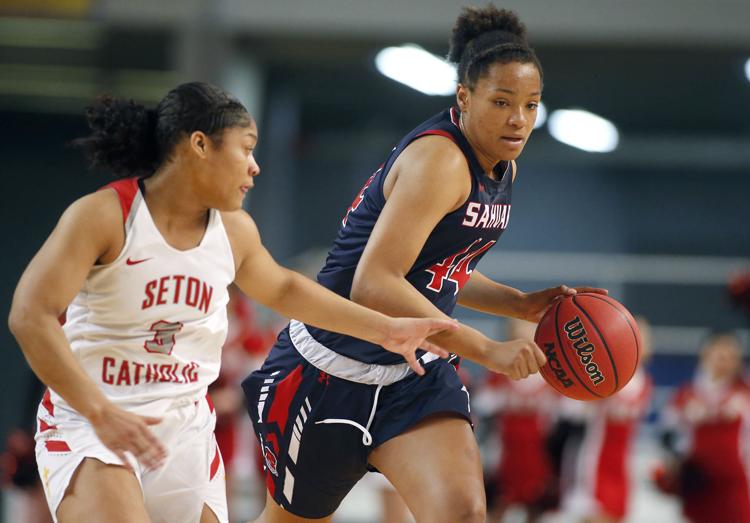 20-D Alyssa Brown. Sahuaro's skilled power forward averaged 31.1 points and 9.7 rebounds per game as Steve Botkin's Cougars went 28-2, finishing second in the Class 4A state playoffs.
Contact sports columnist Greg Hansen at 520-573-4362 or
On Twitter: @ghansen711