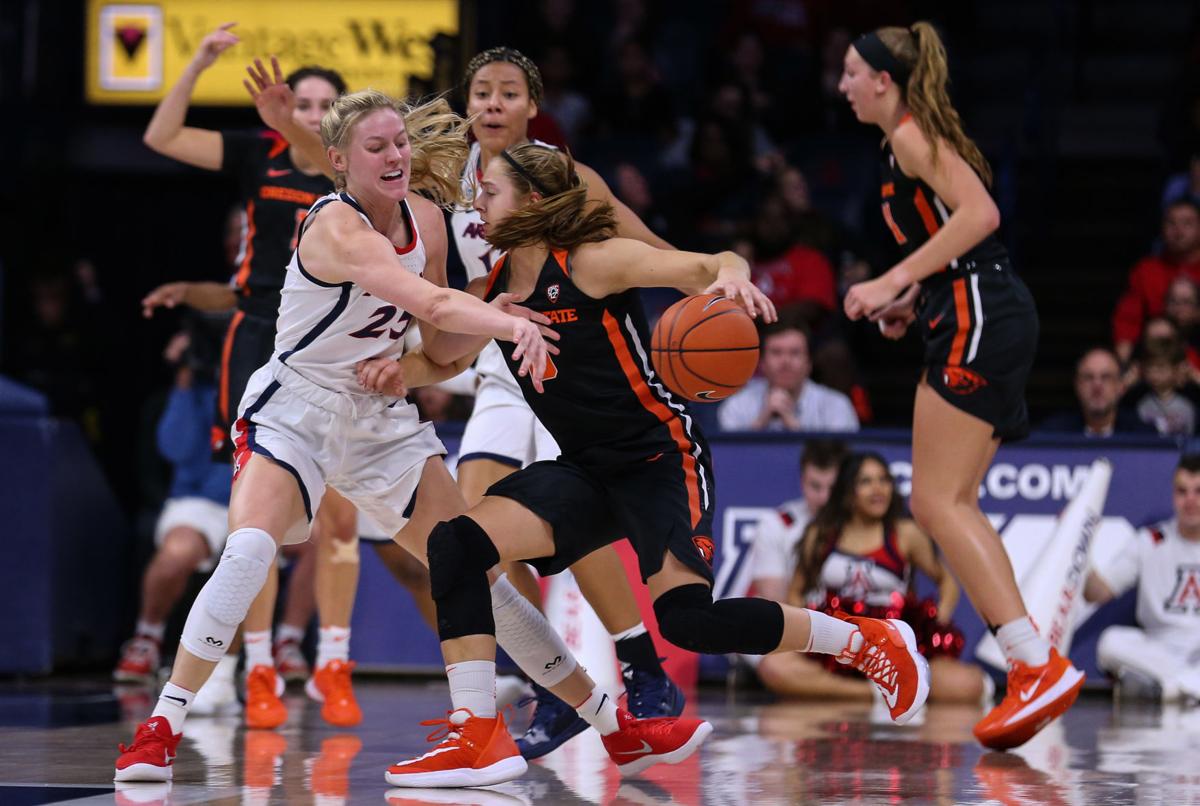 Longtime Star columnist Greg Hansen on the latest in sports news from throughout Southern Arizona:
Oh-so-close loss to No. 3 Beavers shows Barnes' Cats are moving up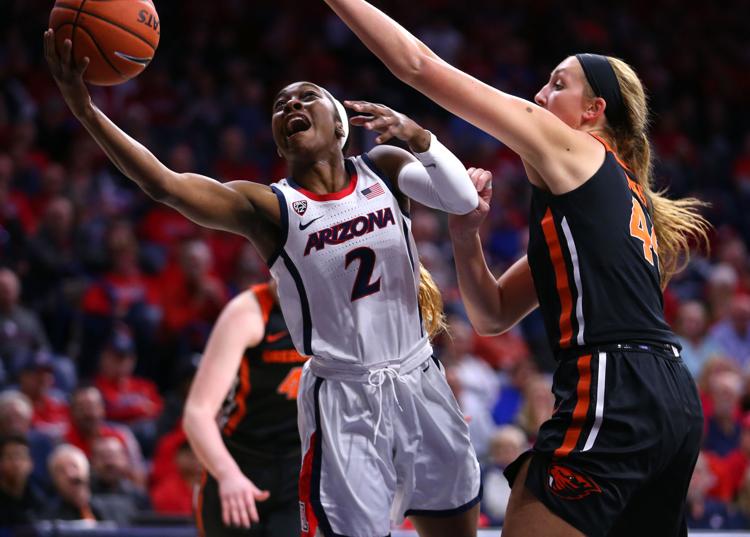 After losing 63-61 to No. 3 Oregon State on Friday night, Arizona's women's basketball team did not sit and sulk or hide behind the locker room walls.
They sat behind a long table and signed autographs for hundreds of fans, most of them new to UA women's basketball, most of them surely bent on returning to McKale Center after an impressive climb into the Top 25 and Friday's riveting finish.
UA coach Adia Barnes tweeted that "we fought hard and showed heart."
This is Stage II in building a championship program. Perhaps as soon as 2021 Arizona will be good enough to reach Stage III, when there will be no more "I'm proud of us" declarations by Barnes after a tough loss. No more smiling faces after coming THIS close to what might've been considered the program's most meaningful victory in 20 years.
Ultimately, it comes down to filling the roster with better players, as Oregon State and Oregon have done since climbing from insignificance to the top 10 in the last few years.
Mikayla Pivec, the OSU senior who made Friday's game-winning basket with 1.4 seconds remaining, was a five-star recruit out of the Seattle area four years ago, the No. 24 ranked prospect in America.
OSU's other difference-maker, fourth-year junior Destiny Slocum, was a 2016 McDonald's All-American from the Boise, Idaho, area, ranked No. 7 of all USA girls basketball recruits. She signed with long-time national power Maryland, was the national freshman of the year in 2017 and then transferred to OSU.
That's how you climb to No. 3 in the nation and go 78-14 in the Pac-12, as the Beavers have done the last 5½ years. Arizona hasn't had time to fill its roster with Slocums and Pivecs, but it is getting there.
When No. 2 Oregon plays at McKale Center on Sunday, the Ducks have a similarly stacked lineup. Sabrina Ionescu was the No. 1 player in women's college basketball last year. Senior center Ruthy Hebard, from Fairbanks, Alaska, is a 6-foot-4-inch center who was the nation's No. 40 overall recruit four years ago. And 6-4 junior Satou Sabally, who is part of Germany's national team, was the Pac-12 freshman of the year in 2018.
One of the defining elements of women's college basketball is that there is no one-and-done rule that disrupts consistency at men's programs like Arizona. A player must turn 22 before she is eligible for the WNBA draft.
Thus, the Beavers and Ducks have used their recruiting successes of 2017 and 2018 to be national championship contenders in 2020.
Given Arizona's recruiting gains the last two seasons and its burst into the Top 25, the Wildcats appear to be on the same track that has turned two once-stumbling Oregon teams into national championship contenders.
---
Wildcats' new defensive staff lacks 'wow' factor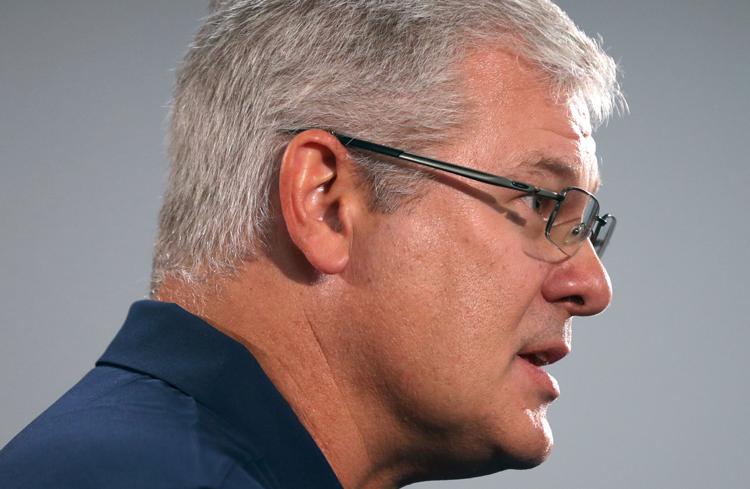 Hired within a month of one another, Arizona's Kevin Sumlin and Oregon State's Jonathan Smith employed fully different approaches to staffing.
Smith took command of a program that had gone 7-29 over three seasons. One of his first hires was offensive line coach Jim Michalczik, who, in my opinion, had been the most skilled assistant on Rich Rodriguez's Arizona staffs.
Then Smith hired defensive line coach Legi Suiaunoa, who had been Hawaii's defensive coordinator and has connections to the vital Polynesian recruiting pipeline. Smith followed with two more impressive acquisitions — ex-Beavers linebacker Trent Bray, who he plucked from the Nebraska staff, and defensive coordinator Tim Tibesar, a linebackers coach at Wisconsin who had previously been the Chicago Bears' linebackers coach and a defensive coordinator for Kansas State Hall of Fame coach Bill Snyder.
The Beavers are on an upward path; they went 5-7 last season, including a 56-38 blowout over Arizona and victories over ASU and Cal.
Last week, the Beavers extended Smith's contract through 2025. Ken Goe of The Oregonian wrote: "Smith understands OSU, the school's football program and the community in a way (his predecessor) did not. He came in with a plan and has executed it. He hired good assistants, raised the Beavers' recruiting profile and filled in with impact transfers where necessary."
Sumlin has gone the opposite direction, struggling after ineffective staffing decisions, failing to connect with the community, recruiting poorly and putting Arizona into last place. He is working to save his job beyond 2020.
His three coaching additions are like those television commercials about "just being OK." Defensive line coach Stan Eggen is 66, the oldest football assistant coach ever hired at Arizona.
Dick Tomey wasn't afraid of hiring older coaches. He persuaded former Army, Purdue and Arizona head coach Jim Young, a college football Hall of Famer, to come out of retirement at 57, and coach the UA offensive line, 1992-94, the Desert Swarm years. Young did not fully participate in recruiting but he was a difference-maker.
Tomey also hired 64-year-old Homer Smith in 1995 and made him Arizona's offensive coordinator. Smith only stayed two years — he did not recruit — but he taught young assistant Dino Babers his system, one that blossomed in 1998 when Babers, as offensive coordinator, helped Arizona to a 12-1 season.
One thing about Mike Stoops' UA tenure was that after digging out from the mess left by John Mackovic, he hired rising, younger names in the coaching business. He hired Sonny Dykes as offensive coordinator, who was superb. Stoops also hired Texas Tech offensive line coach Bill Bedenbaugh, who became one of the best in the business; he is now Oklahoma's co-offensive coordinator.
Arizona's new defensive coaches — Eggen, Andy Buh and Paul Rhoads — have all coached capably across the last two decades at a score of mostly mid-level FBS schools, from Maryland to Iowa State. They've all been on staffs that have been fired multiple times, so they know what they're getting into at Arizona.
Perhaps the biggest issue facing those three coaches is whether they should rent or buy while in Tucson.
---
Andy Hassler was among Tucson's best on the mound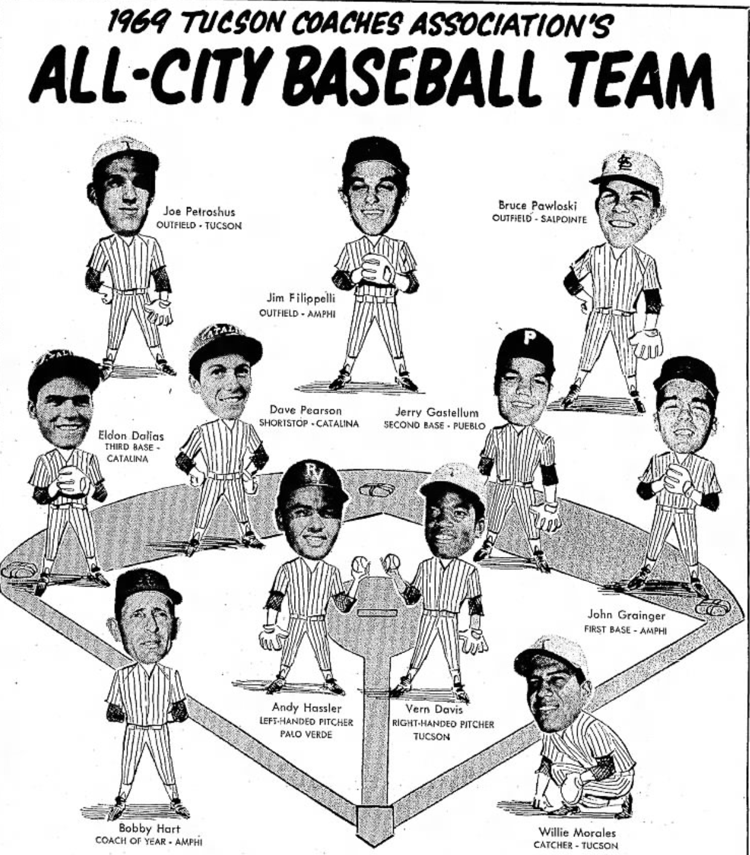 In the spring of 1969, Palo Verde High School left-hander Andy Hassler jumped on the radar of every major-league baseball team, striking out 93 in 62 innings with an 0.89 ERA. His appeal intensified because he was 6-feet-5-inches tall and threw a high-end fastball.
Arizona baseball coach Frank Sancet signed Hassler to a letter of intent but the Angels drafted Hassler in June 1969. He was in the major leagues by May of 1971, and stayed for parts of 14 seasons, pitching in 387 games for the Angels, Royals, Red Sox, Mets, Pirates and Cardinals before retiring in 1985.
Sadly, Hassler died on Christmas Day at his home in Wickenburg. He was 68.
He will forever be remembered as part of the most impressive period of pitching in Tucson history. He was a contemporary of Rincon High School's Jim Crawford, Pat Darcy and Paul Moskau and Palo Verde High School's Bob Lacey, a five-man pitching group who all reached the major leagues.
---
Nine years after Jan. 8 shooting, Green heads up Dodgers scouting
Last week was an emotional one for John Green, father of the late Christina-Taylor Green, who was killed nine years ago last week in the Gabrielle Giffords shooting in Tucson. Christina-Taylor was 9 years old when she was shot. John Green, a former UA pitcher, was then a scout for the Los Angeles Dodgers. Since then he has become one of the elite scouts in all of baseball. The Dodgers made him their national crosschecker — basically the final authority on scouting and drafting decisions. Green was promoted in 2018, becoming the Dodgers' global crosschecker for USA and Latin American prospects. One thing many don't know about Green's rise in baseball is that he graduated from Arizona with a degree in geological engineering. After six years in minor-league baseball, he returned to Tucson and worked for an environmental engineering company.
---
Foothills graduate part of Bobby Hurley's ASU staff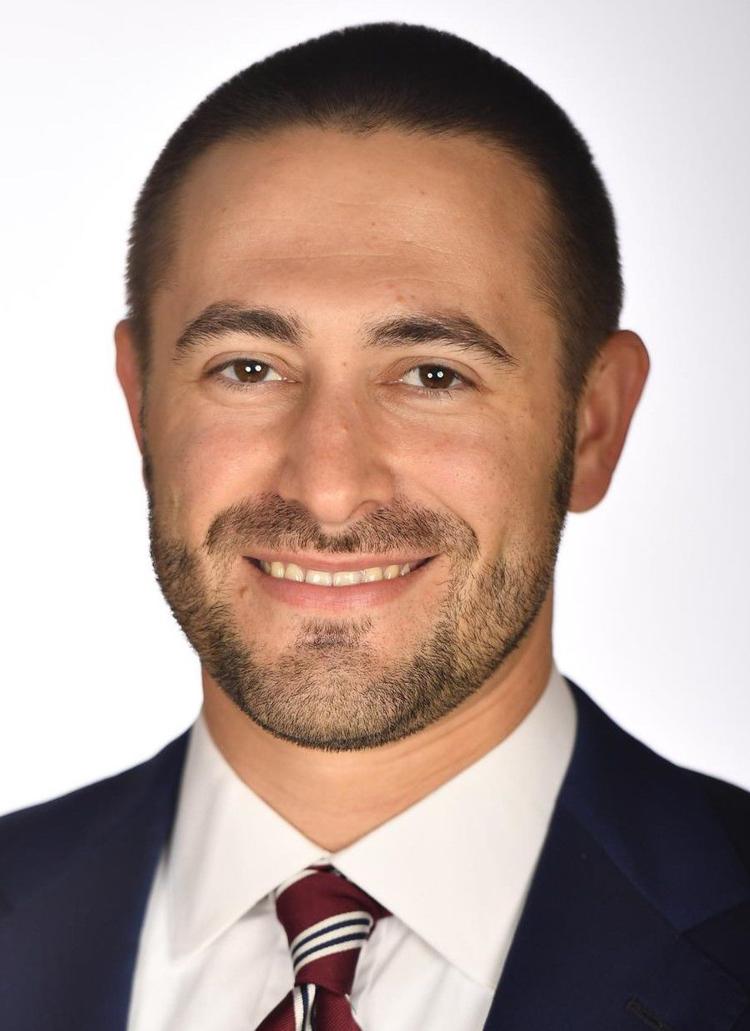 When Bobby Hurley sat on ASU's bench in last week's loss to Arizona at McKale Center, you might've noticed a familiar face. Hurley recently hired Catalina Foothills High School grad Brandon Rosenthal as his director of scouting and player development. After playing basketball at Foothills, Rosenthal earned a college degree at Division III St. John Fisher College and worked his way up the ladder with entry-level jobs with Santa Clara, the Houston Rockets and with the Phoenix Suns' G League affiliate in Flagstaff. 
---
Ex-UA coach Joan Bonvicini belongs in Hall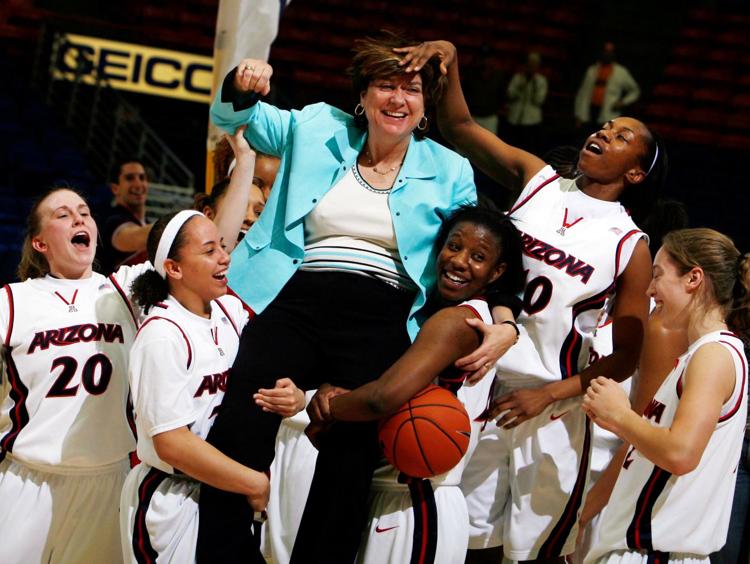 The Women's Basketball Hall of Fame announced 12 finalists for the Class of 2020 last week and it made me wonder why Tucsonan Joan Bonvicini wasn't elected long ago. She was on the final ballot in 2017 but wasn't selected. Her body of work at Long Beach State and Arizona is certainly Hall of Fame worthy. She went 701-421 in her career coaching LBSU to a pair of Final Fours, and then took on a much more difficult job: rebuilding a UA program that had gone 1-17 in Pac-10 games a year earlier. At Arizona, Bonvicini coached Arizona to seven NCAA Tournaments and the 2004 Pac-10 championship. Do you realize what an accomplishment that was? To get in the WBHOF, Bonvicini needs a strong and aggressive advocate to remind voters what she accomplished in those 29 seasons.
---
Todd Schulte's resignation a sign of position's requirements, stresses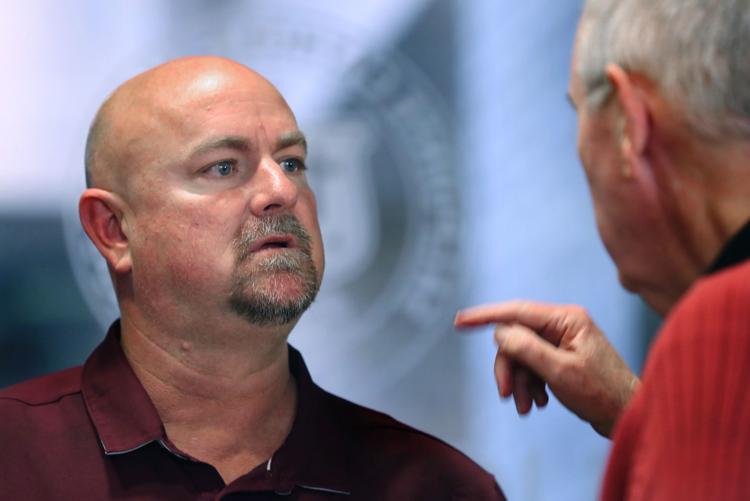 The decision by Salpointe Catholic High School football coach Todd Schulte to resign last week — he was hired to replace Dennis Bene a month earlier — reflects the generational change in high school football. Schulte teaches five math classes a day at Salpointe. That was the way high school football — high school coaching — was during most of the 20th century. But high school football is now a year-round sport, from weight training to spring drills and 7-on-7 summer passing leagues. The majority of Tucson's top prep football coaches are not full-time classroom teachers any longer. It's just too much for one man, especially given Salpointe's expectations. At Salpointe, Bene was also the facilitator to the booster club, to fundraising, as well as academic issues, the middleman in dozens of college recruiting projects — and the never-ending time needed to deal with parents of unhappy ballplayers. Schulte's replacement, Eric Rogers, is the father of four young children and he owns his own marketing/advertising business. He is taking on a mammoth project by adding Salpointe's football program to his duties. If Rogers can persuade longtime assistant coach Al Alexander to remain at Salpointe it'll be his first victory as head coach, but I suspect several of Tucson's leading prep football programs will offer Alexander a chance to influence their programs the way he has at Salpointe.
---
Former Aztec Curt Shaffer went on to become a hit in many ways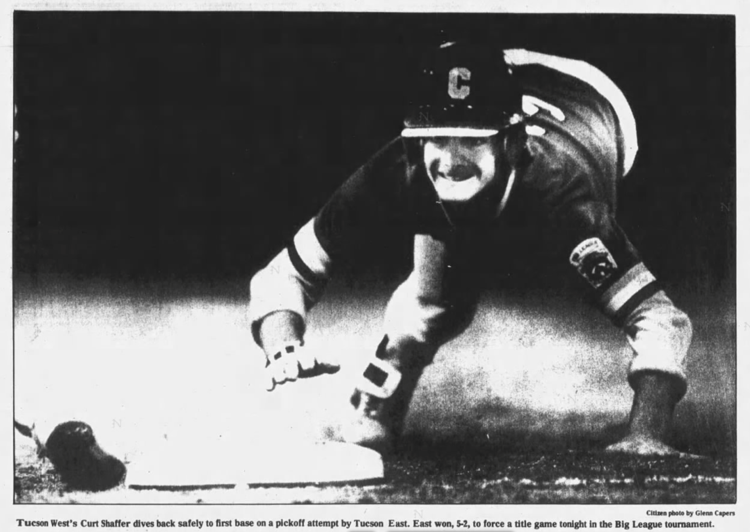 I spent an anxious day at Banner-University Medical Center last week as my oldest son, Ben, underwent surgery to have a pacemaker implanted.
When a man from Boston Scientific, a rhythm management expert, arrived to explain the pacemaker's operating procedure, I noticed the name on his credential said Curt Shaffer.
It was the same Curt Shaffer who was a first-team All-Metro second baseman on Canyon del Oro High School's 1984 state championship baseball team. I remembered being in Grand Junction, Colorado, in May 1985, writing for the Star as Shaffer, a starting third baseman hitting .385, helped Rich Alday's Pima College Aztecs finish second in the NJCAA championships.
I asked Shaffer what had done in the last 35 years. His answer was impressive.
He joined former Salpointe Catholic and UA outfielder Jim Bagnall on Old Dominion University's baseball team. Shaffer was the club's 1989 MVP, with Bagnall as assistant coach and Mark Newman the head coach. Sound familiar? Newman became the New York Yankees senior VP for baseball operations from 2002-14. Bagnall has been the baseball coach and athletic director at Eastern Arizona College for 22 years.
After Shaffer's baseball days, he became a captain in the Army, an Airborne Ranger who worked in military intelligence from 1991-99. He has since worked in the medical technology business, first for Pfizer and now Boston Scientific.
Pima lost that national title game to San Jacinto College of Houston in 1985; Shaffer, the leadoff batter, grounded out to end PCC's eighth inning. Turns out, he may have lost a ballgame, but he has been a big winner in life.
Be the first to know
Get local news delivered to your inbox!