Hansen's Sunday Notebook: Arizona basketball should self-impose probation to avoid NCAA punishment
Star sports columnist Greg Hansen offers his opinion on recent sports news.
Arizona Wildcats will try to protect bottom line amid FBI basketball scandal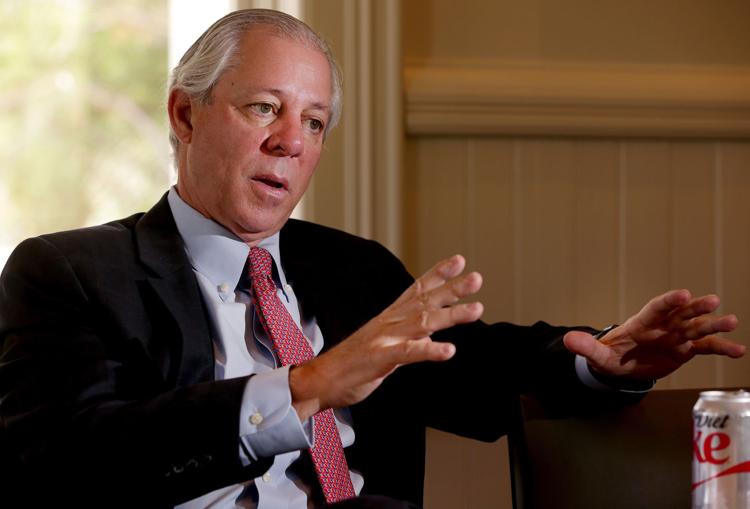 Four things are at stake in the investigation into Arizona's basketball program: Integrity, prestige, legacy and money.
If you rank them, 1 through 4, money might outrank all.
If Arizona president Robert Robbins determines that the UA cannot avoid sanctions, the quickest and cleanest route to salvage the basketball operation will be to announce an immediate and self-imposed probation and hope the NCAA buys it.
That would probably limit Arizona's time in the NCAA slammer and allow the school to start over, fully eligible to compete for the national championship in a year or two.
Such action would be at the expense of the 2017-18 season, probably the school's best chance to get to the Final Four since 2001. But it would be the most sensible move to protect Arizona's financial assets.
Ultimately, those assets will become the most important part of this situation, and far more significant to Arizona than to the other four schools involved in the FBI's sting.
According to the U.S. Department of Education, Arizona's basketball program created $21.7 million in revenue in the fiscal year 2015-16. No other school in the Pac-12 is remotely close to that figure.
UCLA had $11.3 million in revenue, followed by Oregon at $8.9 million, Colorado at $8.3 million and Cal at $8.2 million.
USC, which is also embroiled in FBI's fraud and bribery charges, generated a Pac-12-low $4.9 million in basketball revenue in 2015-16. The scandal has barely raised an eyebrow in Southern California. The Los Angeles Times' headline following the Justice Department's announcement was "Who is Tony Bland?"
Bland is the USC coach arrested Tuesday with Arizona's Book Richardson and others at Oklahoma State and Auburn.
USC's athletic department revenues for 2015-16 were $106 million. Basketball income is roughly four percent of USC's financial pie. By comparison, Arizona's basketball income from an $81 million athletic department revenue of 2015-16 is 26 percent.
Without its full (and growing) basketball revenue, Arizona would sink to the bottom of the Pac-12's fiscal standings, below Utah ($70 million) and Washington State ($71 million).
The two football-strong schools involved, Auburn and USC, last week allowed basketball coaches Bruce Pearl and Andy Enfield to speak publicly about the scandal. Predictably, both interviews were full of "no comment" replies.
Arizona is being more careful, which it must be to protect its basketball assets. Auburn, which made $92 million in football in 2015-16 against $11.6 million in basketball, has less to lose.
Arizona's high command is likely to speak as one voice only when given approval by its attorneys, and after it has carefully rehearsed its strategy.
And what will that strategy be? Protect the bottom line.
Bill Nelson's team felt sting of Arizona's 1980 NCAA scandal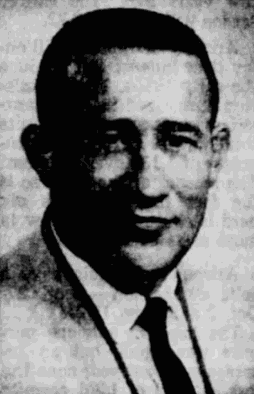 Funeral services for former Arizona wrestling coach Bill Nelson were held Friday at a church on north Craycroft Road. He was 90.
The three-time NCAA wrestling champion, a member of the United States' 1948 Olympic team, was Arizona's wrestling coach from 1963-81, and, he once told me, a collateral victim to the biggest scandal in school history.
In 1980, UA football coach Tony Mason was forced to resign after a slush fund, illegal payments to players, and scores of fraudulent travel receipts were discovered. Nelson believed the wrestling program was eliminated – with the men's gymnastics program – because of declining football revenues related to the scandal.
Here's what Nelson told the Star about the day athletic director Dave Strack eliminated wrestling:
"He called me into his office, and Strack never called me into his office for anything positive. When he talked to me it was only for negative reasons," he said.
"Wrestling was dropped because of a lack of management and fiscal responsibility. What's another word for it? Ineptness."
Or scandal.
Nelson was hardly inept. He coached six All-Americans at Arizona, and led the Wildcats to seven top-20 finishes at the NCAA finals. Impressively, he brought the NCAA Championship meet to McKale Center in 1976.
To the credit of the voters on the UA Sports Hall of Fame committee 20 years ago, Nelson was inducted into the UA Sports Hall of Fame in 1997.
Nelson lived in the Phoenix at the end of his life; a memorial service will be held in Nelson's native Eagle Grove, Iowa, on Monday.
Dick Tomey's new book documents rise at Hawaii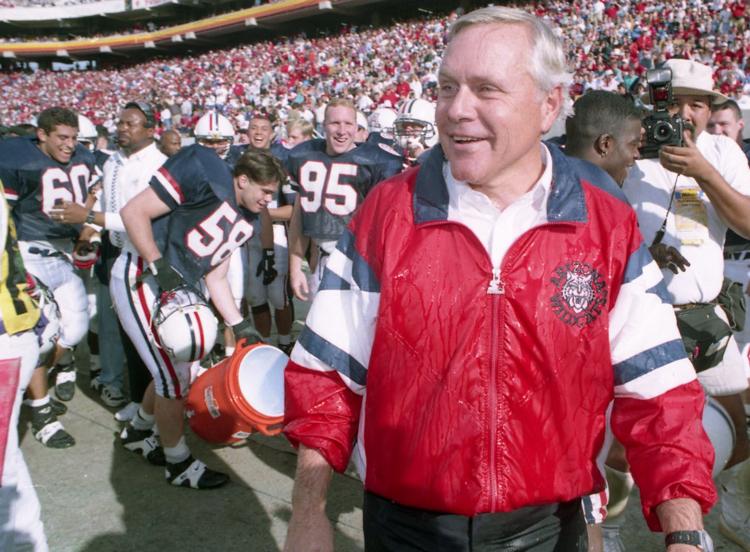 Dick Tomey has written a book: "Rise of the Rainbow Warriors." It will be available online Oct. 16. Tomey's coaching profile is most often associated with his 14-year stay at Arizona and the creation of his Desert Swarm defenses. But during his Arizona days, you could more quickly get a smile from him if you mentioned his 10 seasons at Hawaii. He built the Rainbow Warriors from scratch, got them into the WAC, challenged BYU for supremacy and often filled Aloha Stadium. Tomey worked with Honolulu sports radio personality Lance Tominaga and Watermark Publishing to write the book; his first book signing appearance will be in Honolulu on October 21.
Cienega possesses two Pac-12 level prospects not named Jamarye Joiner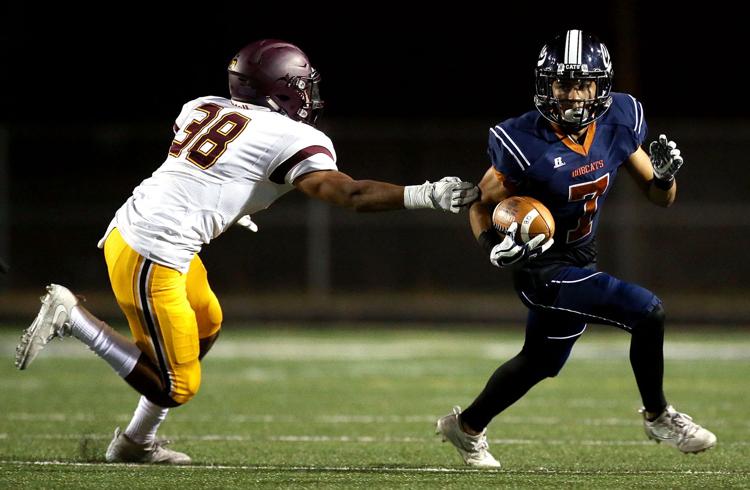 I went to the Cienega-Salpointe Catholic football game last week to get another look at Lancers tailback Bijan Robinson, who was unfortunately injured and didn't play, and Cienega quarterback Jamarye Joiner, who struggled in the Bobcats' 30-20 victory. The best player on the field for Pat Nugent's 6-0 Bobcats appeared to be junior cornerback Terrell Hayward, who returned a punt 70 yards for a touchdown and looked every bit the part of a future Pac-12 level recruit. Hayward is a shut-down defensive back and Cienega's top receiver. You'll be hearing much more about him and Cienega freshman lineman Hunter Schlagel, a 6-foot-3-inch, 270-pound starter who has already taken an unofficial recruiting visit to Arizona. 
Salpointe Catholic basketball star visits Duke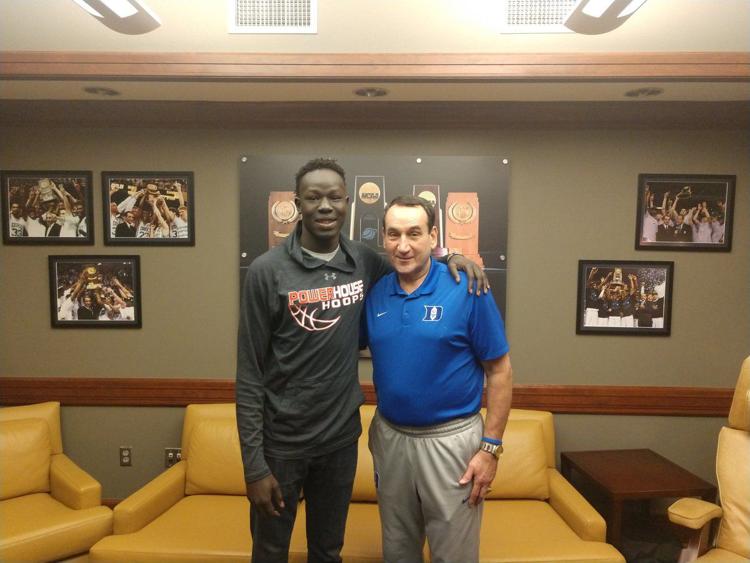 Salpointe Catholic junior basketball standout Majok Deng took an unofficial visit to Duke last week, and social media photos of Deng with his arm around Blue Devils coach Mike Krzyzewski made the rounds. Duke hasn't offered Deng a scholarship yet, but he is in the Class of 2019; Duke has no commitments in the Class of 2019 yet.
Powerhouse Hoops @Juke_Deng22 After Practice Today w/ @GraysonJAllenUnofficial Visit Today @DukeMBB #NeverStops 🏗️🚫💰@J_Becker1 @WCEBball pic.twitter.com/hXXTxVgVHD

— POWERHOUSE HOOPS (@PowerhouseHoops) September 30, 2017
Ex-Cat Lorena Ochoa earns golf immortality
Perhaps the most successful women's golfer in NCAA history, Lorena Ochoa, winner of seven consecutive tournaments at Arizona in 2000-02, was inducted into the World Golf Hall of Fame last week in New York City. Two of the UA's top golfers from that generation, Marisa Baena and Christina Baena, were at the induction ceremonies. Ochoa, who initially committed to Texas A&M before enrolling at Arizona, was so good on the LPGA Tour that she won 21 tournaments from 2006-08. She is only 35 but has not played regularly on the LPGA Tour since 2010.
Former UA golfer earning her dollars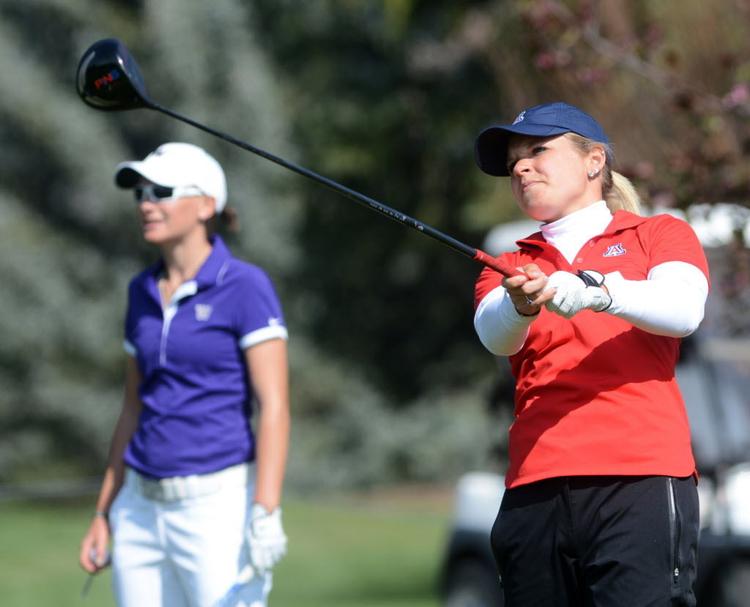 Lindsey Weaver was part of Arizona's 2015 Pac-12 women's golf championship team, a two-time second-team All-American who has been edging closer to the LGPA Tour. She had her finest moment as a pro last week, winning the Symetra Tour's Guardian Championship in Alabama. Weaver, who transferred to Arizona after one season at Notre Dame, earned $15,000 for the victory and moved to No. 8 on the Symetra Tour money list at $65,477. She will play for a chance to make the 2018 LPGA Tour in the Symetra championships next weekend in Florida. Here's a good vibe: Weaver's boyfriend, Tom Lovelady, recently secured his PGA Tour card for the 2018 season after a year on the the Web.com Tour.
Arizona swimming lands blue grass recruit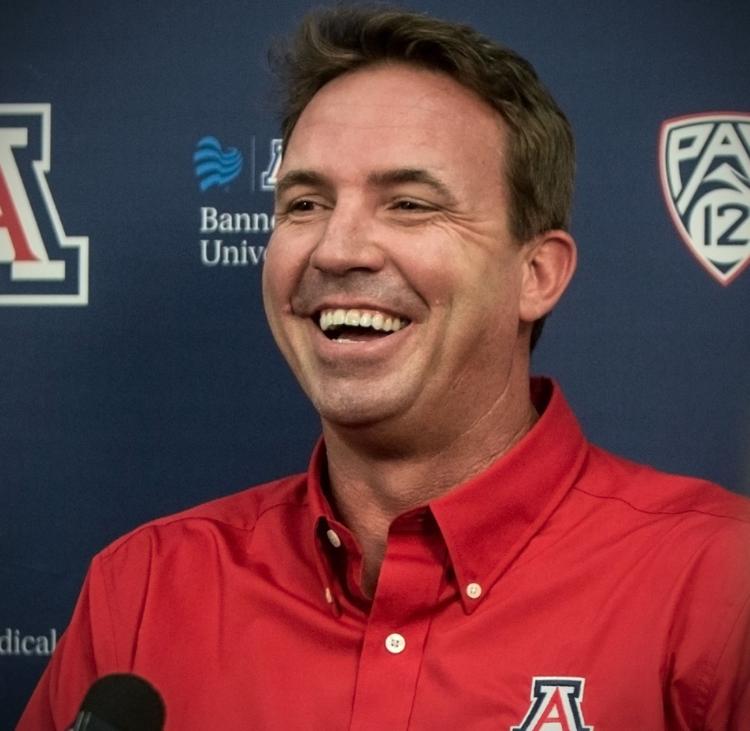 New Arizona swimming coach Augie Busch scored his second big victory in recruiting last week. He got a commitment from Aldan Johnston of Louisville. Johnston is the defending Kentucky state champion and record-holder in the 200 freestyle and 500 freestyle. Busch is one busy man; with five weeks remaining in swimming's top recruiting season, the Wildcats begin the season Oct. 14 at Washington State.
Dave Rubio's taking the road less traveled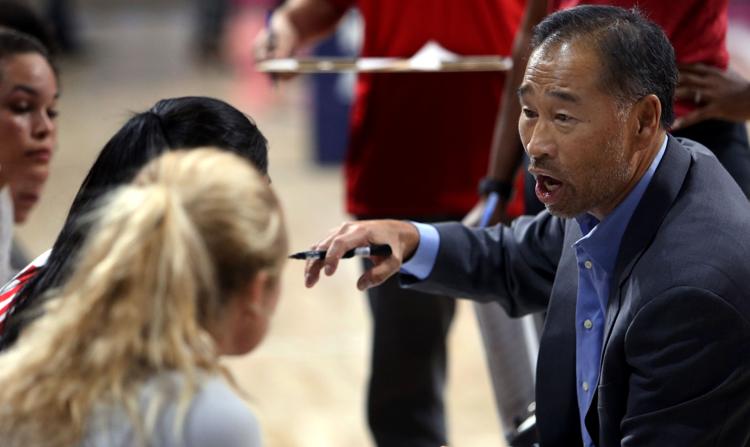 Few things in Pac-12 sports are more insane than Arizona volleyball coach Dave Rubio's schedule. After Arizona returns from a Nov. 17-18 volleyball trip to Utah and Colorado, the Wildcats go to Washington on a Wednesday, Nov. 22, the day before Thanksgiving, basically eliminating multiple school days and costing close to $15,000 in travel expenses to play a single game. The Wildcats aren't schedule to play at Washington State this year. It's neither cost-efficient nor academically friendly. Who pays for it? Those three-minute commercials that seem to never end during a Fox Sports 1 Pac-12 football broadcast.
Sabino grad J.J. Hardy leaves Baltimore in style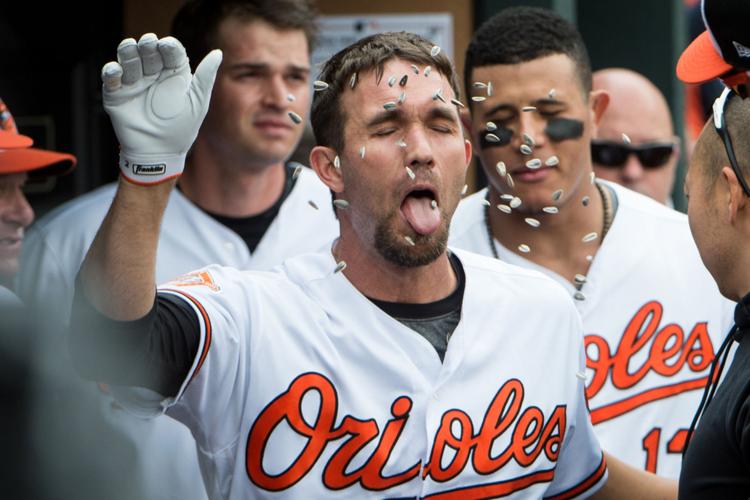 One of the more heartwarming moments of the MLB season was J.J. Hardy's improbable last home game for the Baltimore Orioles last week. The Sabino High School grad, who missed about three months with a broken wrist, started for the first time since June. Manager Buck Showalter and Hardy's teammates walked onto the field and applauded, a testament to Hardy's likeability and performance for seven years. At 35, Hardy lost the starting shortstop job to Tim Beckham while out. A second standing ovation came in the fourth inning when, just like in the movies, Hardy hit a home run. "Today is a day that I'll always remember, for sure," the two-time All-Star told reporters.
Tucson product Blake Martinez is top run defender in NFL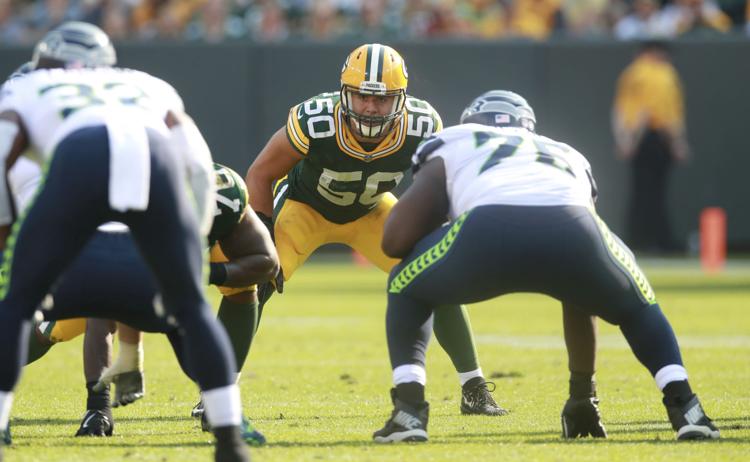 Pro Football Focus, the analytics giant of the NFL, ranks Canyon del Oro High School and Stanford grad Blake Martinez as the No. 1 overall run defender among all NFL linebackers. Martinez has made 25 tackles for the Green Bay Packers through four games. Overall, including pass defense and run defense, Martinez is ranked No. 10 by PFF in total defensive effectiveness among linebackers.
Coaching in college was never an option for Steve Kerr
Ex-Wildcat point guard and Golden State Warriors head coach Steve Kerr delivered the quote of the week concerning the FBI's sting operation on college basketball: "There's a reason I coach in the NBA. I never wanted to be a college coach," Kerr told Bay area reporters last week. "I don't immerse myself in that stuff. The NBA is very pure. We don't want to make apologies or concessions about what we're doing. We're just playing basketball. It's a business. The NCAA obviously has lots of things to figure out on many levels." 
Southern Arizona baseball legend dies from cancer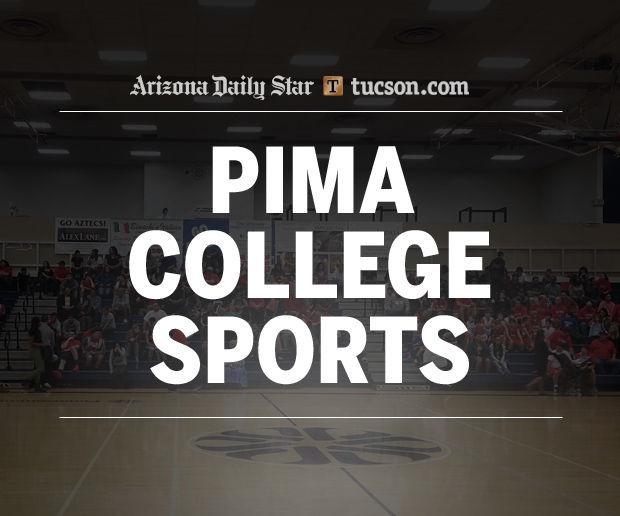 So sad to learn that former UA, Pima College and Cochise College baseball coach/administrator Chuck Hoyack died of brain cancer Thursday in Douglas. He was a vital part of UA coach Jerry Kindall's 1980 NCAA championship team, and an assistant coach on Rich Alday's 1985 Pima College team that finished No. 2 in the NJCAA finals. Hoyack, a Canyon del Oro grad, a baseball man to the core, became the head coach at Cochise College and at the time of his death was the dean of liberal arts there.
He made a difference.
My two cents: Football attendance among Arizona, 'basketball schools' is troubling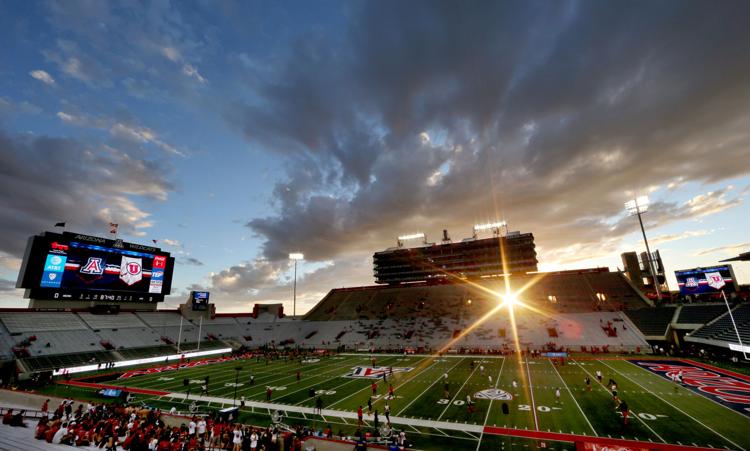 Here's some perspective on the Arizona Stadium attendance of 36,651 in the UA's loss to Utah:
It was the third-lowest figure for all Power 5 home games that weekend. Only Kansas (23,901) at home against West Virginia and Maryland (33,280) at home against Central Florida drew fewer fans.
A week earlier, Duke set the attendance bar very low by drawing 26,714 against Baylor.
Kansas, Duke, Maryland and Arizona would be a powerful basketball Final Four. But in football, it's not good company.