Hansen's Sunday Notebook: As Wildcats navigate another scandal, the only answer is 'no comment'
Star sports columnist Greg Hansen offers his opinion on recent sports news.
'People mess up:' Wildcats suffering from string of off-court issues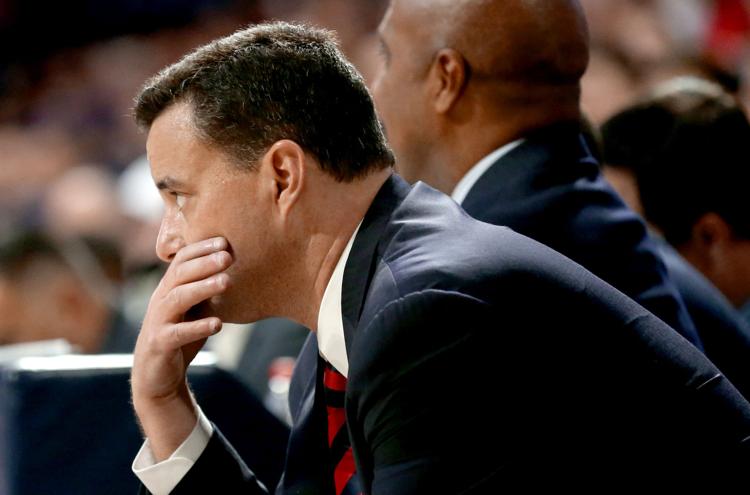 An hour after Arizona won its season basketball opener Friday at McKale Center, former UA assistant track and field coach Craig Carter told ABC's "20/20" that, "Hey, people mess up."
Carter is accused of stalking, assault with a dangerous weapon and other charges connected to his relationship with a former UA shot putter.
People mess up? That's what he said.
An hour earlier, Arizona played NAU minus two assistant basketball coaches and two players. All have been suspended for various off-court issues.
Yes, people mess up.
Unlike Craig Carter, UA basketball coach Sean Miller has learned when to shut up. For the last two years, he led the league in "no comment" replies to questions about suspended players Elliott Pitts and Allonzo Trier. It's only November, but Miller is probably ahead of his previous "no comment" pace.
It's not a good look, but more and more it is defining the UA basketball program. The stigma of impropriety isn't likely to go away no matter how many games the Wildcats win.
Have you ever heard of a college basketball team with two suspended coaches?
Miller's latest "no comment" capped one of the most embarrassing weeks in Pac-12 basketball history. Former UA assistant coach Josh Pastner was linked to a Tucson man who provided money, shoes and airline tickets for two Georgia Tech players. Three UCLA players were arrested in China for alleged shoplifting, after which Pac-12 Networks analyst Bill Walton apologized "on behalf of the entire human race."
And No. 10 USC opened the season Friday minus an assistant coach and a key player, both suspended because of the ongoing FBI investigation into corruption.
College basketball has become a game of risk-takers.
As long ago as the 2011 Final Four, NCAA executive director Mark Emmert told reporters: "The single biggest concern that I have among the threats to the collegiate model is simply the threat to integrity. I have heard concerns expressed by people all around the country about the integrity of intercollegiate athletics right now, that people are seeing things that they don't like and that I don't like and that many people are concerned about."
Now, in the fall of 2017, Emmert's words ring true. So far, the only answer we've received is "no comment."
The top 5 recruits signed by Arizona last week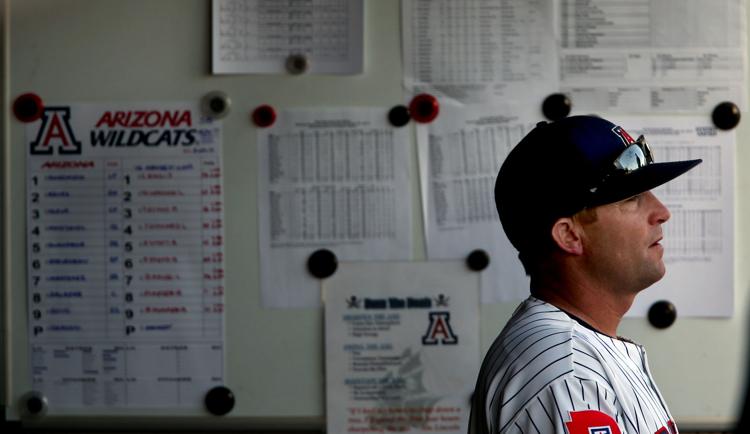 For the first time in years, the big-name recruits of Arizona's fall signing period were not men's basketball players. Here's my list of the top five:
1. Matthew Liberatore, baseball 
At Mountain Ridge High School in Glendale, Liberatore has become a projected top-10 selection in the 2018 MLB draft. He is 6 feet 5 inches with a fastball that reaches the mid-90s. He pitched six shutout innings in the gold medal game of the 18U World Championship gold medal game against Korea.
2. Cate Reese, basketball 
She is to Arizona in 2017 as Shawntinice Polk was 15 years ago: a potential dominating post player, which are few and far between in women's college basketball. Reese, 6-3 from Cypress, Texas, is ranked No. 14 of all recruits in the country after averaging 22 points and 13 rebounds as a junior.
3. Gavin Spencer, tennis
Arizona hasn't recruited an impact tennis player, men's or women's, for 20 years. Spencer, from San Juan Hills High School in Orange County, California, was a combined 23-13 against all four-star and five-star recruits he played against last year. Second-year UA men's tennis coach Clancy Shields wasn't cowed by big-name recruiting opposition.
4. Santeri Lehesmaa, golf
UA men's golf coach Jim Andersen went to Espoo, Finland, for one of the top men's amateur prospects in the world.
5. Skylar Sieben, and Faimalie Sale, track
Sieben, a heptathlete from Alberta, Canada, and Sale, a shot-putter from Orange County, Calif., are labeled blue-chip recruits by UA coach Fred Harvey. Sieben had the highest girls heptathlon score in Canada last season and Sale won 13 shot put championships, including those at the Mt. SAC Relays and the Stanford Invitational.
Tony Amato, Wildcats face major challenge in next round of NCAAs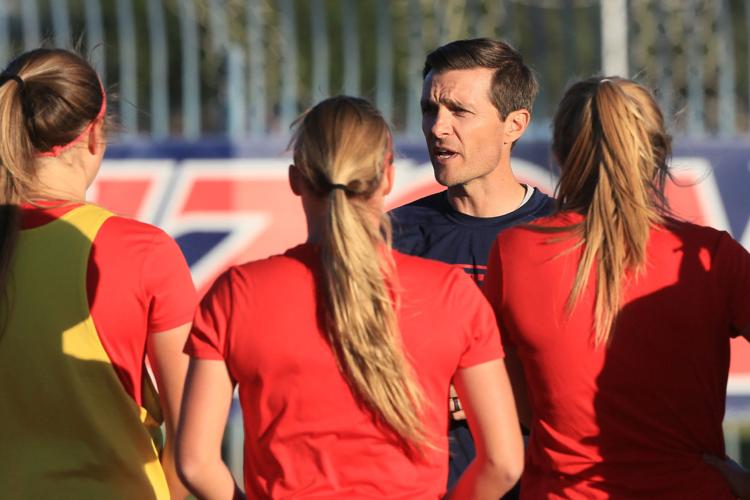 After impressively rallying to beat TCU Friday in the first-round of the NCAA women's soccer championships, Arizona coach Tony Amato knows that a second-round game this week against Florida State will be soccer at a higher level. Florida State won the NCAA championship in 2007, 2013 and 2014 and breezed through its first-round game, 5-0, over Ole Miss.
Two Wildcats named to All-Pac-12 second team among stout competition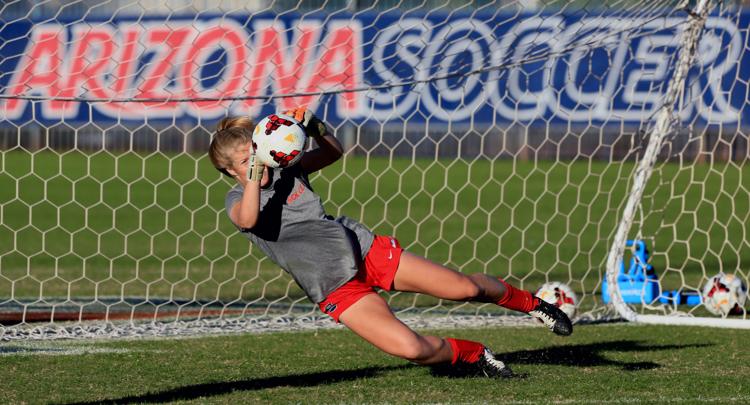 This is how good Pac-12 soccer is: Arizona had its best-ever league season, 7-2-2, and won a first-round NCAA Tournament game against TCU. Yet no Arizona player made the All-Pac-12 first team. Lainey Burdett and Morgan McGarry were voted to the second team. Burdett, a junior goalkeeper, has had a compelling season, playing every minute of the Wildcats' 19 matches, allowing 15 goals.
Former Wildcat Chance Comanche may have been better off transferring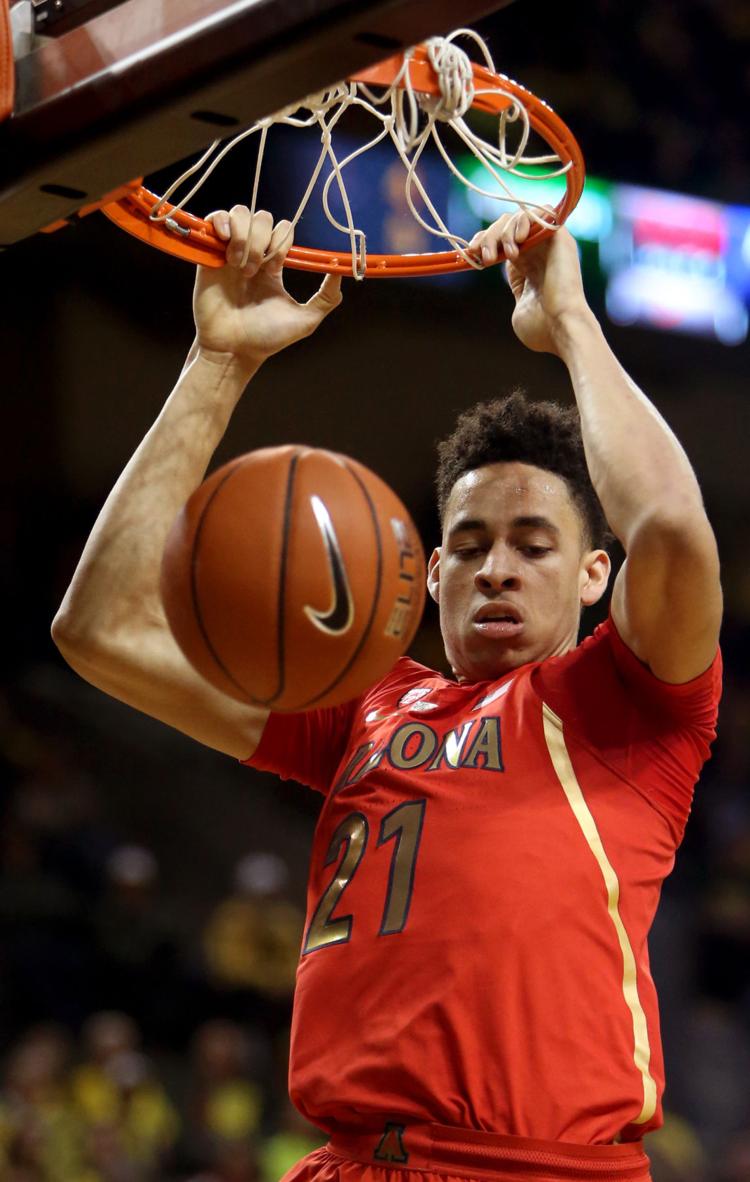 Chance Comanche plays for the Memphis Hustle of the NBA G League. In three games, Comanche has played seven minutes — he did not get off the bench in Friday's game against Rio Grande Valley. He has scored three points. Comanche was wise to leave Arizona's roster; he was not viewed as a possible starter in his junior season, but sitting on the bench in the G League doesn't seem like a good way to extend one's career, especially when you are 21 years old. Comanche could be redshirting at someplace like UNLV or Fresno State, learning the game, building to become a first-round draft pick in 2020.
Canyon del Oro grad has D-II school marching through NCAA soccer tourney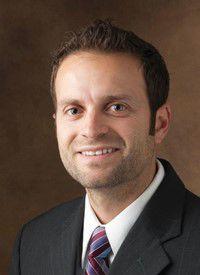 Former Canyon del Oro soccer standout David Korn, now the head coach at Division II Maryville University in St. Louis, coached the Saints to an opening round victory in the NCAA Division II tournament Friday night in Kansas City. Korn's team, 13-2-2, beat Indianapolis University 1-0 to advance. Korn, in his second year at Maryvale, previously coached at Denver, Lafayette and Southern Illinois before becoming a head coach.
Trio of stars makes Southern Arizona football something to watch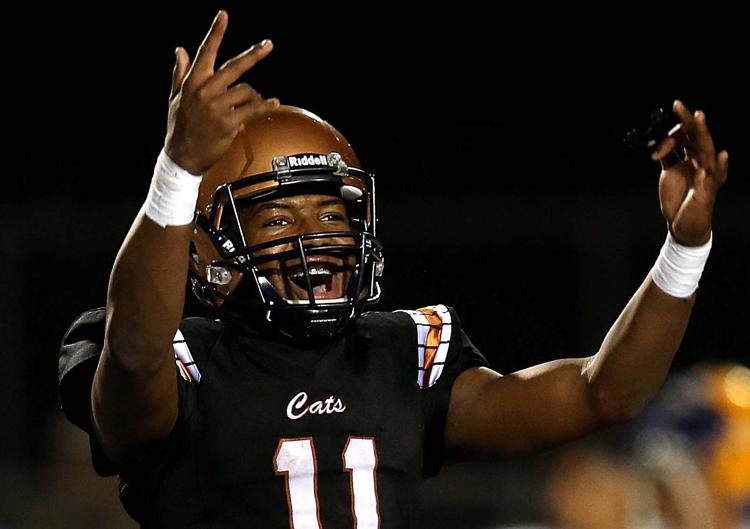 Star power isn't a new concept to high school football in Tucson, but it's not often that three offensive players like Cienega's Jamarye Joiner, Marana's Trenton Bourguet and Salpointe Catholic's Bijan Robinson come along at the same time. On Friday, Joiner, a UA-bound quarterback, rushed for 245 yards and passed for 322 in a quarterfinal victory over Marana. Those are Khalil Tate numbers. Bourguet, a junior QB, passed for 282 yards and rushed for 99. Robinson, a sophomore halfback, rushed for 146 on just 10 carries. Their season totals are spectacular: Bourguet has 3,475 total yards, Joiner has 3,364 and Robinson 1,562 strictly in rushing yards. That threesome is a lot like the early 1980s, when Sunnyside's Fred Sims, who played tailback at Oklahoma; Cholla's Vance Johnson, who was an All-Pac-10 tailback at Arizona; and Sunnyside's David Adams, who led the Pac-10 in rushing, played simultaneously.
Dennis Bene, Lancers draw curious semifinal location against Sunrise Mountain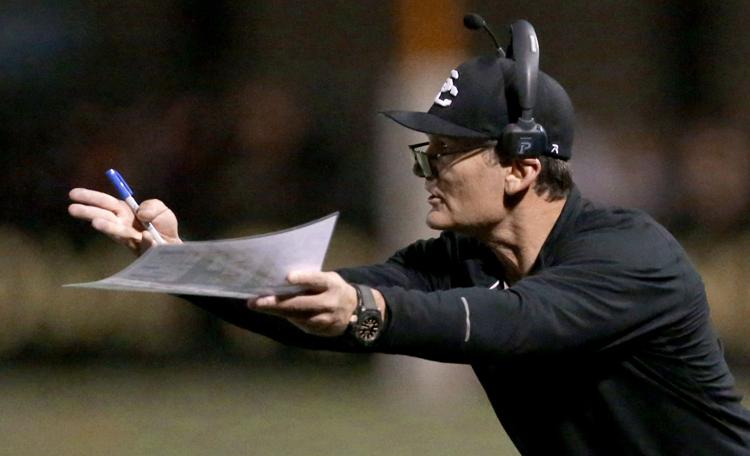 The AIA has assigned Salpointe coach Dennis Bene and the 11-1 Lancers to play a semifinal game against Peoria Sunrise Mountain at Glendale Ironwood High School on Friday. That's absurd. It's 8 miles from Sunrise Mountain's campus. Aren't the playoffs supposed to be decided on neutral fields? Coach Pat Nugent's 12-0 Cienega Bobcats play their semifinal game against Scottsdale Notre Dame Prep on Friday. The game will be played at Mountain View High School, which is 46 miles from Cienega's campus. Fortunately, unbeaten Pusch Ridge, No. 1 in Class 3A, avoided a previously scheduled semifinal game against Queen Creek Benjamin Franklin High at Gilbert's Campo Verde High. That's about 11 miles from Franklin's campus. It will instead be played at Salpointe on Saturday; good move by the AIA. If you plan to attend any of those semifinal games, be prepared: the AIA has increased ticket prices to $10.
Wildcats softball legend Lovie Jung featured in People's '25 Women Changing the World'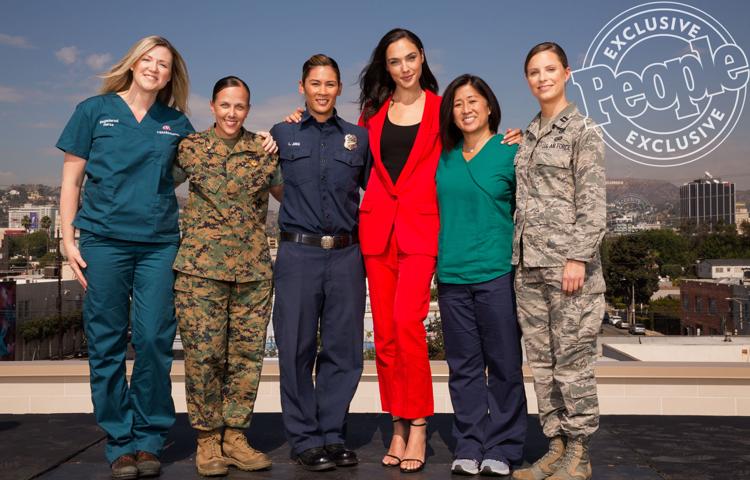 Lovie Jung, one of the top softball players in Arizona history, part of the USA 2004 Olympic gold medal team, was featured in People magazine last week as one of the "25 Women Changing the World." Jung, who is a firefighter in Riverside, California, was referred to as "one of five real-life wonder women," joining an ER nurse, a Marine pilot, an Air Force captain and an ER pediatrician. A month ago, when Mike Candrea was inducted into the USA Softball Hall of Fame in North Carolina, Jung paid her own way to attend the ceremony. First class.
Sunnyside's Roman Bravo-Young signs with wrestling power Penn State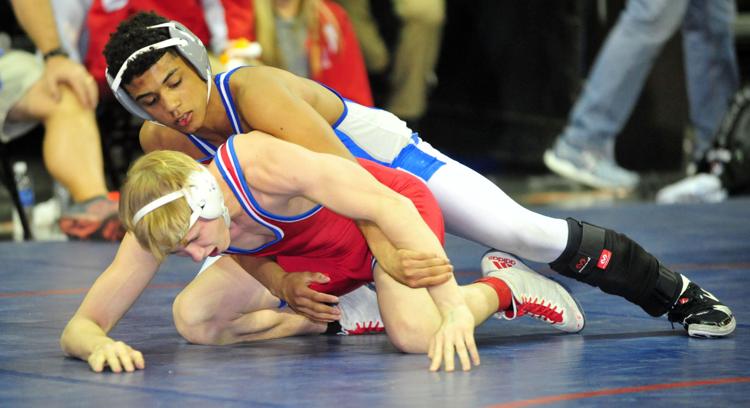 Sunnyside High School's undefeated wrestling champion Roman Bravo-Young, 130-0 in his Blue Devils career, signed last week with Penn State, the Alabama football of college wrestling. Penn State has won six of the last seven NCAA championships and has created such an identity that it drew 6,300 fans to a dual meet against Army last week, and has its own radio network with affiliates in four Pennsylvania cities.
Dave Cosgrove has Pima soccer team primed to compete for national title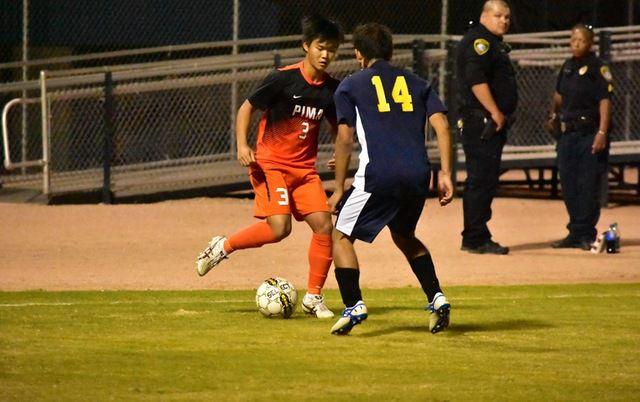 Pima College's men's soccer team (17-4-3) will play for the NJCAA national championship beginning Tuesday in Prescott. The host school, Yavapai College, a nine-time national champion, will be exceedingly difficult to beat. But Yavapai, which was 2-0-2 against Pima this year, won't be favored. No. 1 St. Louis Community College is 22-0 and No. 2 Schoolcraft College of Michigan is 15-0 and has outscored opponents 86-4. It's a testament to coach Dave Cosgrove's consistently strong PCC program to almost annually be part of a group like that. If Pima wins Tuesday's opener against Illinois Central, it will play No. 1 St. Louis CC on Wednesday. Both games are scheduled to start at 9:30 a.m.
Kyle Fogg, averaging 26.2 per game, puts up 58 points for Chinese pro team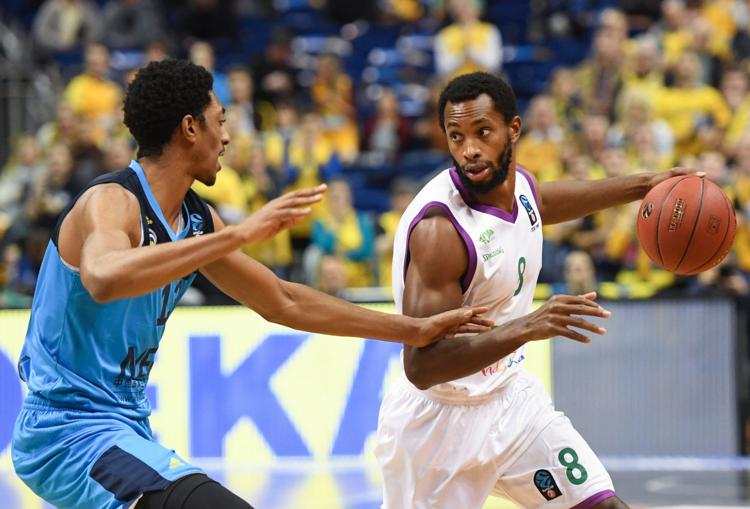 Arizona's 2012 All-Pac-12 guard Kyle Fogg scored 58 points Friday as his Chinese pro team, Guangzhou, won a 118-116 game. Fogg made eight 3-pointers and 12 foul shots in his career-high scoring game. Fogg averages 26.2 points per game, the highest on a team that includes former NBA first-round draft pick Tyler Hansbrough of North Carolina.
Ironwood Ridge grad makes football return from knee surgery
Former Ironwood Ridge state championship football standout Tyler Williams feared his senior year at Air Force was finished. He had arthroscopic surgery on his right knee on Oct. 4 to remove cartilage. But he was cleared last week to rejoin the team. "I was in a pretty low place for about a week or two when I wasn't sure what my future might look like," he told Colorado reporters. "As a senior, you know this is your last season." Williams has rushed for 452 yards and scored seven touchdowns in his career with the Falcons .
My two cents: Attendance sagging in Pac-12 football and hoops, and it's sad
Live look at an empty stadium. pic.twitter.com/aPVWn9sf8u

— Zack Rosenblatt (@ZackBlatt) November 12, 2017
Is the Pac-12 a football league?
Through games of Nov. 4, the Pac-12 averaged roughly 9,000 empty seats per home game. Sad.
Is the Pac-12 a basketball league?
In Friday's openers, Oregon drew 7,232 fans coming off a Final Four season, leaving 5,000 empty seats at Matthew Knight Arena.
USC, ranked No. 10, its highest first-week ranking since 1971, drew 6,327 at Galen Center, leaving 4,000 empty seats.
Filling all those seats, in football and basketball, is more of a problem than ever. The one known change is that TV executives now determine when and at what time games are played.
So attendance plunges.
Does it really matter? Given the league's $3.1 billion media rights contract, the schools are paying unprecedented salaries to coaches and administrators, and building sports facilities that are monuments to excess.
The Pac-12 bills itself as "The Conference of Champions," but in reality it is becoming "The League That Fans Forgot."