Hansen's Sunday Notebook: Book Richardson's harsh sentence caps 20 months of personal trials
Star sports columnist Greg Hansen offers his opinion on recent sports news.
College basketball no better off after corruption trials, sentencing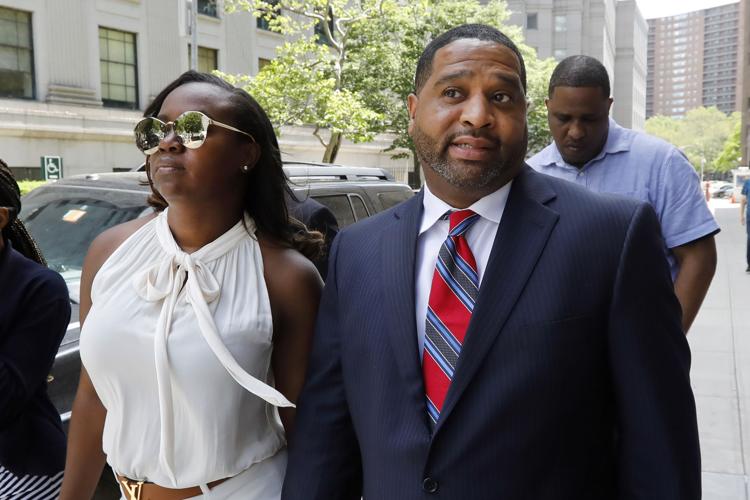 Early in the morning of Sept. 27, 2017, FBI agents with guns drawn gathered at the front door of Book Richardson's rental home near Foothills Mall.
They even had a battering ram.
I recently asked Richardson to repeat that description.
"Guns drawn and a battering ram," he confirmed.
You'd have thought it was 1934 again, when law enforcement officers in downtown Tucson arrested John Dillinger for a string of robberies, murders and jailbreaks.
When Dillinger was arrested, police found $9,174 in cash and gold in his car, two submachine guns, 500 rounds of ammunition and two shortwave police radio sets.
Richardson was wearing his boxer shorts when handcuffed by FBI agents.
Dillinger was the most infamous felon in Tucson history. Dillinger merely broke the law; Richardson dared to put the UA basketball program in harm's way.
Richardson's crime? Taking $20,000 from an aspiring agent and financial adviser so that Richardson would use his influence over basketball players to steer them to the low-level agent and money man.
What did Richardson do with the $20,000? He told me he spent most of it to make his mother's residence in New York City handicap accessible. She had recently suffered a stroke, limiting her movement.
Richardson was sentenced Thursday to three months in prison and two years of probation after pleading guilty to one count of federal funds bribery. He was also ordered to repay the $20,000.
Where's he going to get $20,000? His only income in recent months came from coaching pre-high school basketball players at a sports academy in southeast Tucson. He was paid $40 a day. He said he used that money to buy groceries for himself and his son.
When I asked Richardson, 46, what he plans to do for the rest of his life, he began to weep. He will serve three months in prison, but he has effectively been in jail for 20 months, spending most of the time in his house. He was recently diagnosed with stage 3 kidney disease.
And yet U.S. District Court Judge Edgardo Ramos added a prison sentence. It seems excessive and unnecessary. The punishment has gone beyond the crime. UA attorneys similarly piled on, filing a victim impact statement with Ramos in which it painted the university as a martyr.
The UA's legal team wrote that Richardson's arrest was "devastating news to every student, coach, administrator, staff, trustee and alum. … It caused enormous pain and disruption."
But was it any more devastating and disruptive to the campus community than the arrests and imprisonments of a UA football player and an assistant UA track and field coach for abusing women?
In the end, Richardson handled himself with dignity. He took the rap, as they say in the movies, but sadly this is no movie. This is a man's life torn apart, and by his own doing.
The FBI investigation into college basketball — guns drawn and battering ram in hand — was a bust. All of that time, money and manpower resulted in the arrest and conviction of four assistant basketball coaches. Lamont Evans, like Richardson, received three months in prison. Tony Bland got probation. Chuck Person will be sentenced later this year.
Do you really think it will change anything in the turmoil of college basketball?
At the Women's College World Series, pitchers rule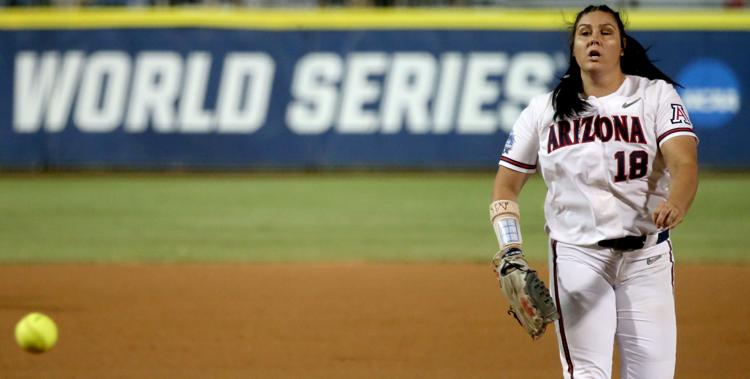 One thing hasn't changed at the Women's College World Series: You've got to have an elite-of-the-elite pitcher to win it.
Champion UCLA's Rachel Garcia was 29-1 with a 1.14 ERA this season. Runner-up Oklahoma got that far behind Giselle Juarez, who went 28-4 with a 1.39 ERA.
The difference between winning and losing in Oklahoma City can be microscopic, as Arizona learned last week. Senior pitcher Taylor McQuillin finished the season 24-8 with a 1.52 ERA. That's outstanding, good enough to get you to OKC, and it may be years before Mike Candrea can again deploy a pitcher of McQuillin's skills. They are few and far between.
McQuillin will remain in Tucson next season, joining Bekah Quiroz's staff at Pima College and beginning what could be a career as a pitching coach.
"This is huge for us," said Quiroz, a former Arizona softball player who led Flowing Wells High School to a state championship. "Taylor will give us an insight into the mental side of pitching as well as the fundamentals. She'll be so good with the young ladies."
Candrea's mission for the 2020 season will be to identify and discover a potential elite pitcher to go with senior Alyssa Denham. The top available transfer pitcher, former Oregon standout Maggie Balint, last month announced she will play at San Diego State. The development of UA freshman Marissa Schuld will be a key: she was FloSoftball's national player of the year in 2018 but only pitched 14 2/3 innings as an Arizona freshman.
Candrea is apt to replace All-America catcher Dejah Mulipola in 2020; she would redshirt if she makes the USA Olympic team, which seems to be a lock. She is only one of two catchers on the roster; the other, former Florida player Aubree Munro, is a defensive specialist; she hit just .251 with eight homers in four seasons with the Gators.
Mulipola is scheduled to play for Team USA in Japan and Peru this summer. Her position coach will be former Salpointe Catholic High School and UCLA star Tairia Mims Flowers, who was part of Candrea's 2004 and 2008 Olympic teams.
New 3-point line should help Wildcats and their pack-line defense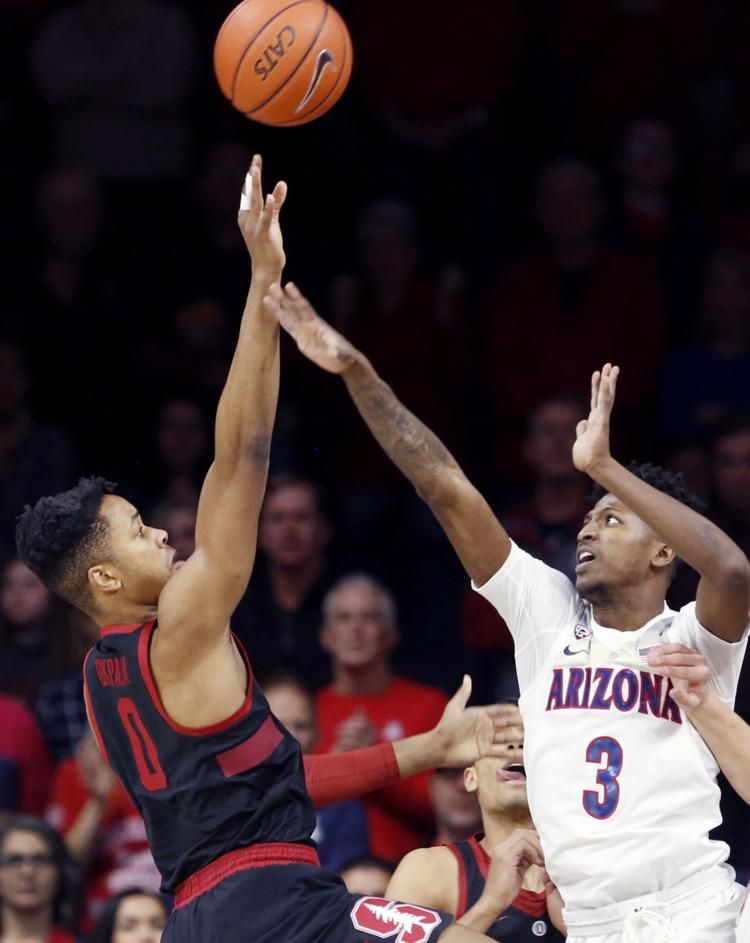 The new NCAA Division I 3-point line will be 22 feet 1¾ inches. That's up 16¾ inches over measurements of the last 10 seasons, and a bit more than 28 inches from the days Steve Kerr shot an unthinkable 57.3%  from 3-point distance in Arizona's 1987-88 Final Four season. Initially, I suspect the change will help Sean Miller's steadfast "pack-line" defense because shooting percentages are sure to drop. There are so few elite distance shooters in college basketball that expanding the 3-point line will not force a "pack-line" coach like Miller to change strategy, lengthen his defense and become more vulnerable near the basket. It might take a few years for college basketball shooters to improve enough from 22-1¾ to open up the game, as the rule is intended.
NCAA needs to prioritize scholarships for student-athletes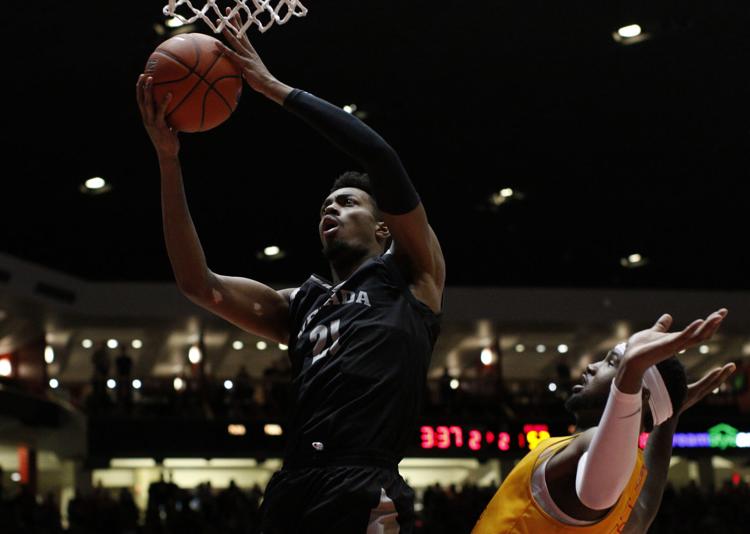 Arizona's acquisition of 6-11 Nevada transfer Jordan Brown is typical of college basketball's ritual of removing an expendable player from the roster. The Wildcats now have 14 scholarship players; only 13 are permitted. In all of the NCAA's well-meaning legislation to protect student-athletes, it hasn't closed the loophole that allows a coach to over-recruit and simply dump a player enrolled in school and working toward a degree. Isn't that still the mission of college basketball? Sure, it works both ways. More than 700 Division I basketball players entered the transfer process this year, potentially leaving coaches short-handed. But the NCAA should err on the side of the student-athlete, protecting their scholarship as long as they are in good standing at the school. Releasing players, or forcing them off the roster, should require much more than the whim of a coach.
With Bobby Hurley's new contract comes unprecedented power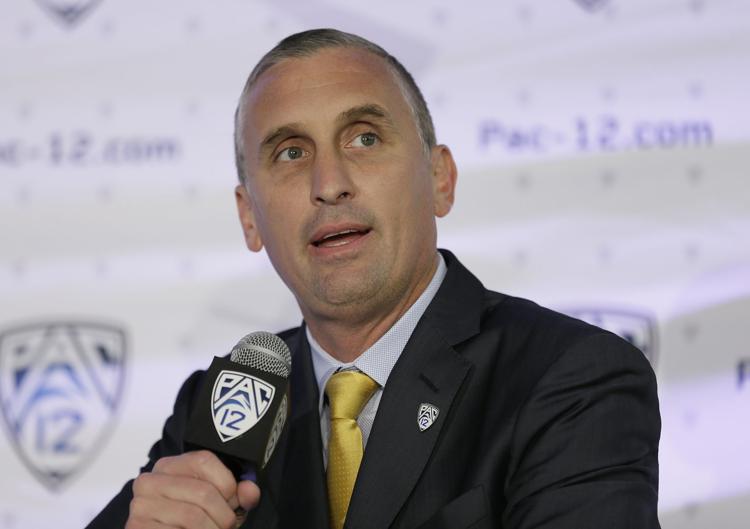 My favorite part of ASU basketball coach Bobby Hurley's proposed contract extension through 2023-24 is that his buyout would be reduced by 50 percent if Sun Devil athletic director Ray Anderson is no longer on the job. Anderson will be 70 if Hurley works to the end of his extension. As far as I can determine, that's an unprecedented clause in the contract of a Pac-12 football/basketball coach. Now you not only get millions of dollars for coaching, but unless you approve of the boss, you can get out of town at a reduced rate. Where is this headed? Perhaps in 2040, the basketball coach at Arizona or ASU will be paid $10 million a year, with his own private jet and pilot, and voting privileges on the Board of Regents when a president or athletic director is hired.
Ex-Cats Sabbatini, Lashley took different paths to U.S. Open qualification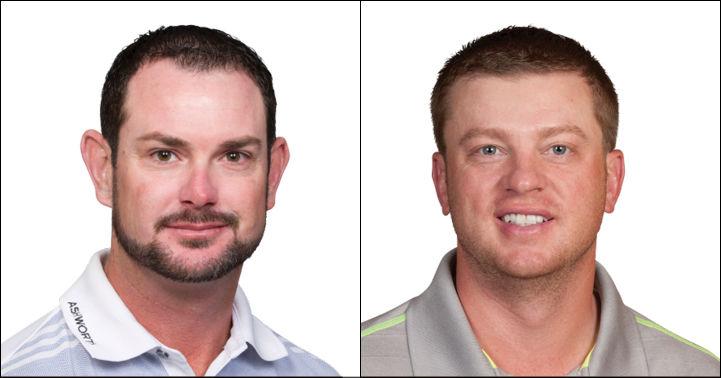 The two former Arizona Wildcats golfers who qualified for this week's U.S. Open — Rory Sabbatini and Nate Lashley — couldn't be more different. Sabbatini, 43, has played in 11 U.S. Opens and 591 PGA Tour events and has earned $32,795,481 in his golf career. Lashley, 36, has played in 18 PGA Tour events and has been paid $1,294,293. Sabbatini, who grew up in South Africa, recently became a Slovakian citizen, which gives him a good chance to play in the 2020 Olympics for that country. Lashley's Arizona days were marked by tragedy; his parents and girlfriend were killed while flying home from a UA event in Oregon in 2005. He has been playing mini-tour events and the Web.com Tour until earning partial privileges on the PGA Tour a year ago. Former Rincon/University High School star Michael Thompson missed qualifying for this week's U.S. Open by one stroke.
Haley Moore fits right in during first pro start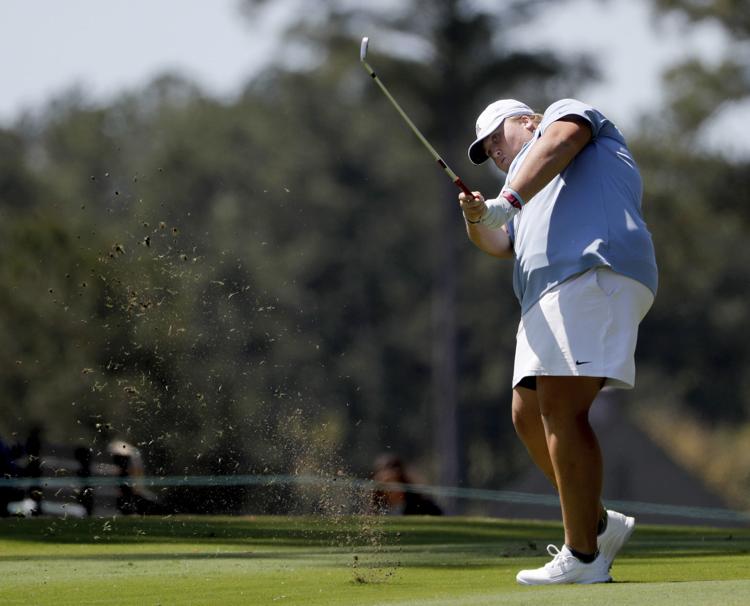 In her first event as a pro golfer, four-year Arizona standout and 2018 NCAA team champion Haley Moore finished second last week at the Vegas Legacy event on the Cactus Tour. Moore shot 70-70-71 to finish second by one stroke; she earned $4,000. Her former UA teammate, Salpointe Catholic High School grad Krystal Quihuis, enjoyed her best week as a pro golfer last week, finishing fifth on the LGPA's Symetra Tour, earning $5,396 at the Valley Forge Invitational in Pennsylvania. Quihuis missed the cut at the ongoing Four Winds Invitational in South Bend, Indiana.
Former Desert Christian baseball standout goes pro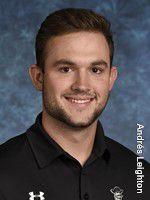 Andrew Edwards was a dominating pitcher at Desert Christian High School when coach Grant Hopkins' team won state championships in 2013, 2014 and 2015. Edwards, a lefty, was 28-3 with 316 strikeouts in 184 innings. Now he'll be a pro. Edwards was drafted in the 31st round by the New York Mets last week. He was part of New Mexico State's rousing 38-17 season, tying for first place in the WAC and beating Arizona at Hi Corbett Field. Edwards struck out 30 batters in 22 2/3 innings for NMSU. Edwards' teammate at New Mexico State, second baseman Nick Gonzales of Cienega High School, was named a first-team All-American by Collegiate Baseball, hitting .436 with 80 RBIs. After NMSU coach Brian Green resigned last week to be the head coach at Washington State, Gonzales became a potential transfer student, with two years of eligibility remaining. He'd be a game-changer if he chose to play at least one year at a Pac-12 school.
Adia Barnes the latest UA coach to receive raise, extension under AD Dave Heeke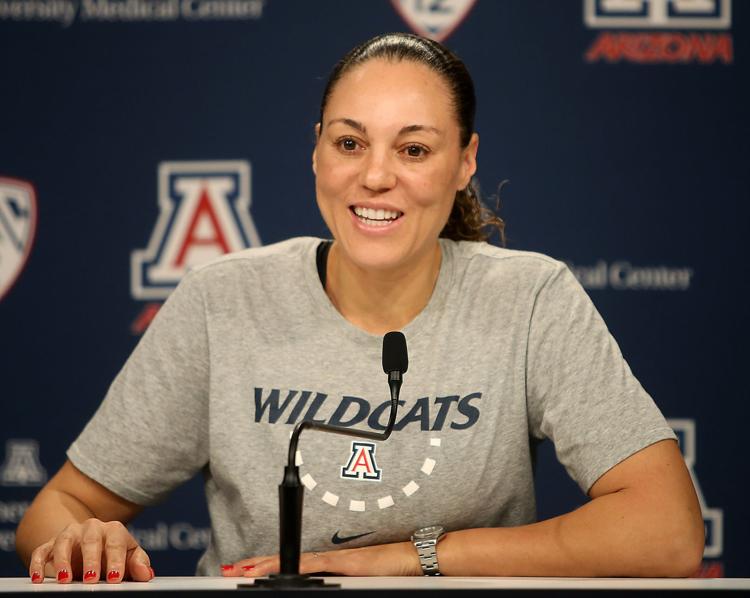 UA women's basketball coach Adia Barnes will be awarded a contract extension through 2023-24 this week if approved by the Board of Regents. She'll be paid $400,000 a year plus incentives. It brings her close to ASU coach Charli Turner Thorne, who is paid $444,200 per season. It means that in the last 11 months, Arizona athletic director Dave Heeke has now reworked the contracts of soccer coach Tony Amato, baseball's Jay Johnson, softball's Mike Candrea, volleyball's Dave Rubio and women's golf coach Laura Ianello. Their multiyear contracts range from $125,000 to $500,000 annually. Unless something changes, Sean Miller will be working on a three-year contract in 2019-20, down from the industry standard of five years for men's basketball coaches. Barnes has a difficult job in a league with three elite powers: Stanford, Oregon State and Oregon. Last week, for instance, OSU got a recruiting commitment from the nation's No. 1 high school wing prospect, Sasha Goforth of Fayetteville, Arkansas, who chose the Beavers over the hometown Arkansas Razorbacks. Barnes is working her way toward having similar influence in women's hoops.
Why not Arizona?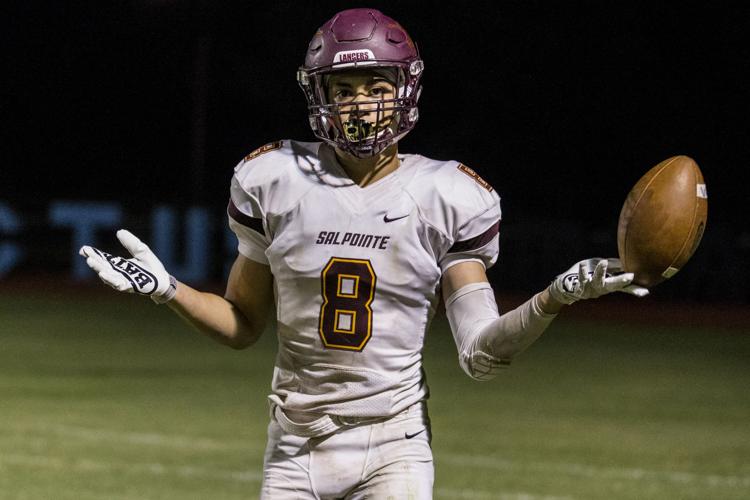 Salpointe Catholic High School senior safety Lathan Ransom announced last week he is not considering playing for Arizona, and added this: "Why didn't I include Arizona? It's nothing against the UA, but it always sort of irritated me because it wasn't my first offer; Cal and ASU were. I'm a Tucson kid and I played right down the street. When I say down the street, I really mean right down the street. Salpointe Catholic High School is a five-minute drive without traffic from Arizona Stadium. When I started getting offers from other schools, UA backed off a little bit. It is what it is." Arizona was also slow to react to the pursuit of Salpointe tackle Bruno Fina, a legacy recruit and the son of 1991 Arizona grad John Fina, who played 11 NFL seasons. UCLA and USC offered Bruno Fina a scholarship before Arizona reacted. Is this really an issue? Apparently, yes, because two days after Ransom rebuffed the hometown Wildcats, Arizona became the first team to offer Salpointe sophomore quarterback Treyson Bourguet a scholarship. This is something of a leap of faith; Bourguet, who played at Marana High School last year, has only thrown 41 passes in high school football
Still no Cats on college football ballot; so who's next?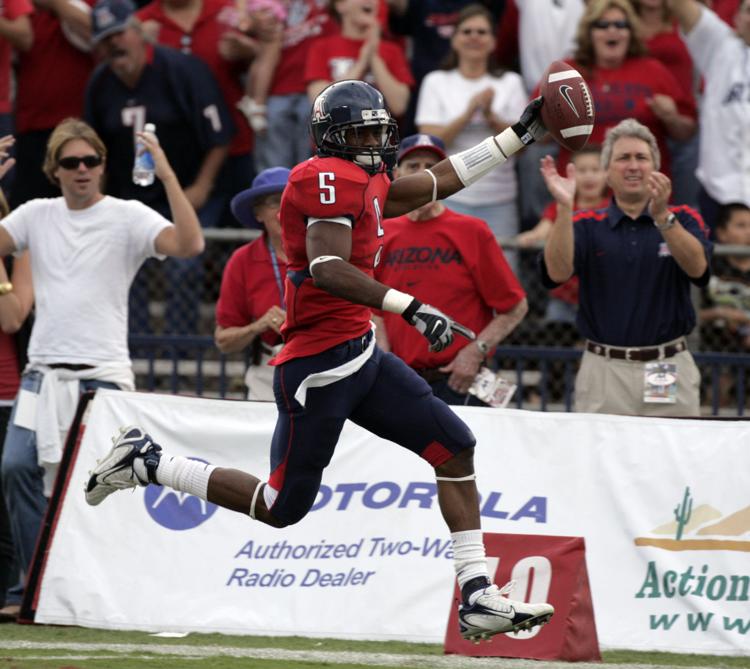 Of the 76 players on the College Football Hall of Fame ballot released last week, none were from Arizona. The next ex-Wildcat to be nominated, given time for the Southern Arizona Chapter of the National Football Foundation to properly go through the process that got Ricky Hunley, Chuck Cecil, Tedy Bruschi and Rob Waldrop elected, is almost sure to be cornerback Antoine Cason. It might've been 1990 All-America cornerback Darryll Lewis, the Jim Thorpe Award winner, but Lewis has experienced significant off-field troubles since leaving the NFL and that is calculated in the nomination process.
My two cents: Jack Murphy brings a smiling face, engaging personality to Cats' bench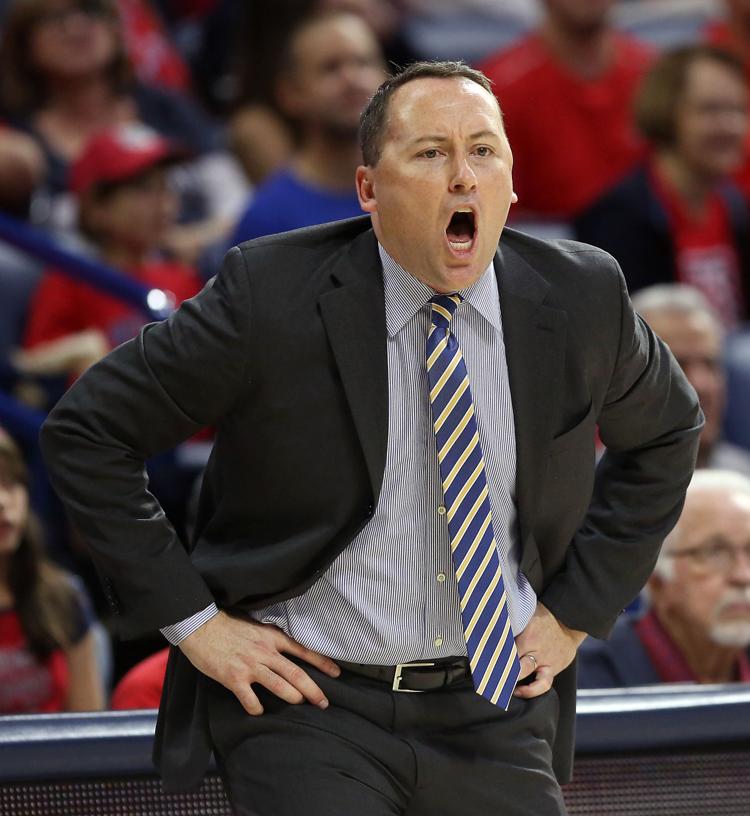 Jack Murphy went 78-149 in his years as NAU's head basketball coach. Ordinarily, no coach with that sort of record lasts that long, even in the Big Sky Conference.
But Murphy, hired last week to be Sean Miller's assistant coach, is one of those men who connects. He's likable, engaging and in this situation, Arizona sorely needed a smiling face on its bench. Murphy arrives clean and above the fray of the college basketball scandal.
Miller earlier hired from the Arizona family, working with Damon Stoudamire and Joseph Blair, but neither proved to be a good fit for Miller's demanding, nose-to-the-grindstone expectations.
As Murphy discovered, if you've been the head coach at NAU, you don't get much free time.
Time will tell if Murphy has input and impact as Arizona goes forward, or if this is just part of the UA's strategy to put a happy face to its basketball program again.