Hansen's Sunday Notebook: Brian Peabody, Pima College dreaming big after playoff win
Star sports columnist Greg Hansen offers his opinion on recent sports news.
Peabody has Pima Aztecs riding defense in postseason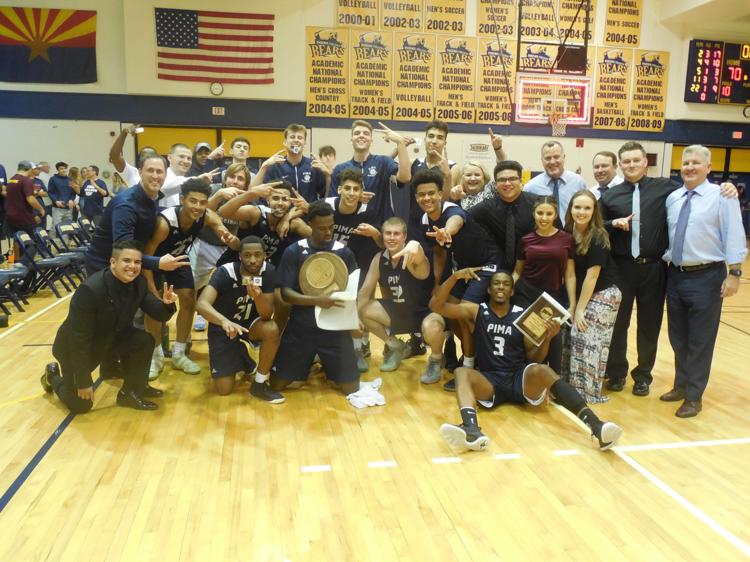 Brian Peabody's basketball team averages 103 points per game, the highest in junior college basketball. It works. The Pima College Aztecs are 28-4 and have been ranked as high as No. 3 in the NJCAA.
Yet twice this season Peabody's Aztecs lost to Phoenix College and scored but 77 points in both games. Peabody got the message: In the region championship game on Friday night — on Phoenix College's court — Peabody preached defense.
The Aztecs won 73-70 and celebrated all the way home. They will play in the NJCAA Division II's equivalent of the NCAA Tournament's Sweet 16 for the second consecutive year.
"We are known for being an offensive team, but tonight we guarded," said Peabody, a longtime coach at Salpointe Catholic and Ironwood Ridge high schools.
Three weeks ago, I watched as Pima lost to Phoenix College in Tucson. One thing was missing: Sophomore Keven Biggs, a Cienega High School grad and the Aztecs' leading scorer, sat on the bench. His right ankle was in a protective boot.
Pima lost two of the seven games Biggs missed.
But he was back on the court Friday and scored a game-high 26 points. He swished six 3-pointers. Big game. Big time.
The next question is one that Peabody has worked five years to create: Can the Aztecs win the national championship? It wouldn't be a shock, given a team loaded with six double-figure scorers: Abram Carrasco, Isaiah Murphy, Alize Travis, Jeremiah Bailey and Ilunga Moise.
When Peabody left a state championship program at Ironwood Ridge to take over at PCC in the spring of 2013, the Aztecs were coming off a 6-24 season. The rebuilding job was hard labor.
Pima went 15-16 in his first season, followed by 18-13, 17-14 and 22-13 last year, when PCC won the region title and reached the Elite Eight.
This year, the Aztecs have a higher goal.
Add Dick Tomey to list of Tucson's favorite sports books
Sunday is the final day of the thriving Tucson Festival of Books on the UA Mall. At 11:30 a.m., Arizona Hall of Fame football player Chuck Cecil will introduce his Wildcats coach, Dick Tomey, in the UA Bookstore.
Tomey will discuss his book "Rise of the Rainbow Warriors." I recommend it.
It is one of the six leading books to feature UA/Tucson athletes. Here's my list of can't-miss reading:
"Francona: The Red Sox Years": Page-to-page drama of ex-UA All-American Terry Francona's years as Boston's World Series manager and his decaying relationship with the Red Sox. On a scale of 1-to-10, it's a 9.5.
" Landing On My Feet: A Diary of Dreams": An autobiography of Tucson's 1996 Olympics gold medal gymnast Kerri Strug. Her  journey to greatness is exceptional.
"Miller Time": A book written by a Pennsylvania school teacher about John Miller, the coachaholic father of UA coach Sean Miller. Half of the book is about Sean and his single-minded devotion to coaching, which is a mirror of his father.
" Never Give Up: My Stroke, My Recovery and My Return to the NFL": Arizona football All-American Tedy Bruschi gives a revealing look at his life in and out of football.
"Lute: The Seasons Of My Life": The story of Lute Olson's life, from North Dakota farmboy to Final Four champion. It includes the good and the bad.
Pac-12 fans can't watch league's network, Fox Sports 1 at Vegas hotels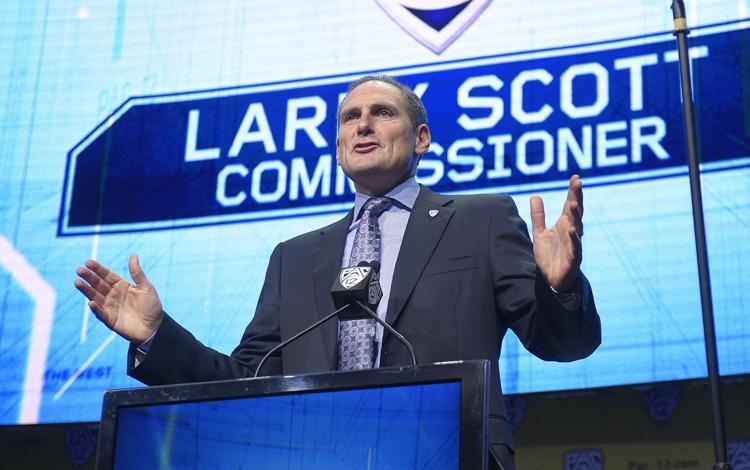 The Pac-12 Tournament at Las Vegas' T-Mobile Arena is an unqualified success. It works at every level. But what doesn't work is that, for example, the Pac-12 Networks aren't available in the adjacent hotel, New York New York, nor is Fox Sports 1, which broadcast Saturday's championship game. And as for the never-ending dialogue about Pac-12 commissioner Larry Scott not being able to come to terms with DirecTV, here's the latest dinger, from Arizona's 1995 All-America point guard Damon Stoudamire. On Friday, Stoudamire tweeted: "Coming from a long day of recruiting. Wanna watch my Cats play UCLA but nobody has the Pac-12 Network! To whom it may concern: Negotiate a deal with DirecTV."
Coming from a long day of recruiting. Wanna watch my cats play UCLA but nobody has pac 12 network! To whom it may concern:Negotiate a deal with Directv😡🤷🏽‍♂️

— Damon Stoudamire (@Iambiggie503) March 10, 2018
Salpointe Catholic grad runs rampant to All-American status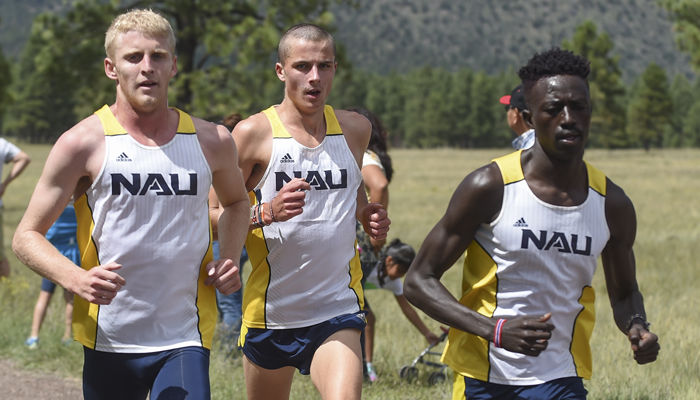 Salpointe Catholic grad Andy Trouard had a fantastic weekend at the NCAA Indoor Track and Field Championships in College Station, Texas. After finishing fifth in the 5,000 meters to earn All-America honors on Friday night, he came back the next day and won the 3,000 meters. The NAU senior finished in 8 minutes 4.94 seconds to take the title. He chose not to run in the mile opposite Arizona sophomore Carlos Villarreal; both had run sub-4-minute miles twice this season. Villarreal had a rare off day Friday and finished 13th in the mile prelim, running almost 10 seconds slower than his remarkable 3:57.64 of last month.
Tucsonan taking golf talents to San Antonio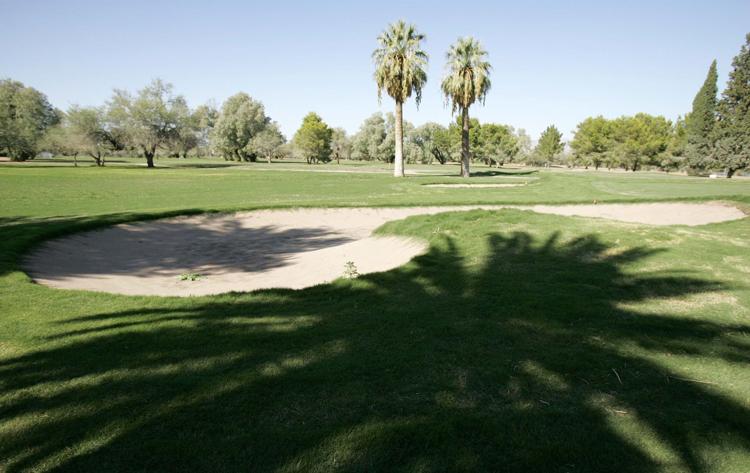 Tucsonan Josh Brown last week accepted the position of head golf pro at the distinguished La Cantera Golf Club in San Antonio, a facility that hosted the PGA Tour from 1995-2009. Brown, a Salpointe  grad who played college golf at Bradley, has since worked his way up the golf business, spending time as a pro at La Paloma Country Club and El Conquistador Country Club. His sister, Sara Brown Radley, is a former LPGA Tour player and Golf Channel instructor.
Tucson Conquistadores 'aren't going to be satisfied' with Cologuard Classic's first year
Jose Rincon, president of the Conquistadores, will join Cologuard Classic sponsor Exact Sciences at PGA Tour headquarters in Florida this spring to discuss the 2019 and 2020 Cologuard Classic at Omni Tucson National. "We aren't going to be satisfied merely with trying to match (last week's) tournament," said Rincon. "We plan to build on it, higher and higher, similar to how the Phoenix Thunderbirds have done with the Waste Management Phoenix Open." Rincon said more than 30,000 people attended the three-day event at Tucson National, won by Steve Stricker. It was a week to remember.
Joan Bonvicini making voice heard in March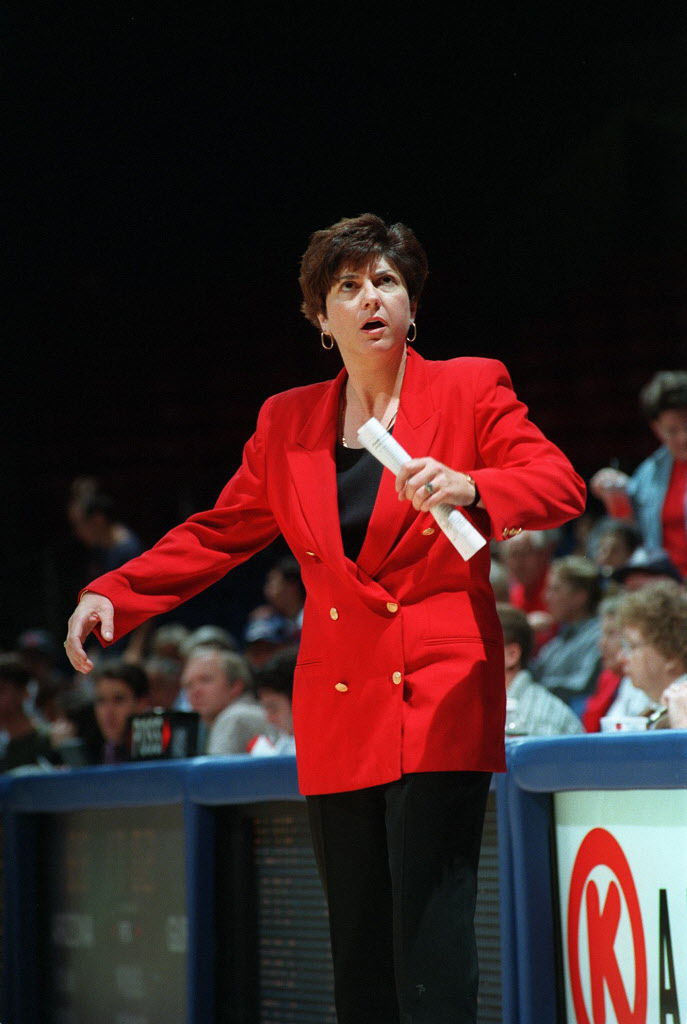 Former UA women's basketball coach Joan Bonvicini is making a mark as a TV analyst. Last week she worked the WAC men's semifinal between Grand Canyon and UMKC, and also did games for ESPNU during the week, including the Summit League championship and some ESPN3 work as well. On her postseason TV trail, Bonvicini ran into the first player she ever recruited to Arizona, in 1991, Brenda Pantoja, who is probably one of the four or five leading referees in women's college basketball. Pantoja called the Pac-12 championship game between Oregon and Stanford last week.
Craig McMillan finding success as California junior college coach
Arizona's 1988 Final Four shooting guard, Craig McMillan, coached Santa Rosa Junior College to 21 straight victories the last two months, reaching the California Junior College championship quarterfinals. McMillan's Bears lost Friday night to finish the season 25-5. They won it all in 2014. McMillan, who grew up in the Santa Rosa area of Northern California, has coached at SRJC for 15 seasons since leaving a pro coaching career in Lebanon and Kuwait. He earlier coached with Kevin O'Neill at Marquette and Tennessee. Last fall's wildfires in the Santa Rosa area consumed McMillan's house; part of the damage included McMillan's Pac-10 championship and Final Four rings from Arizona. All were lost in the fire.
Ed Hochuli, CDO grad and longtime NFL referee, bows out after 28-year career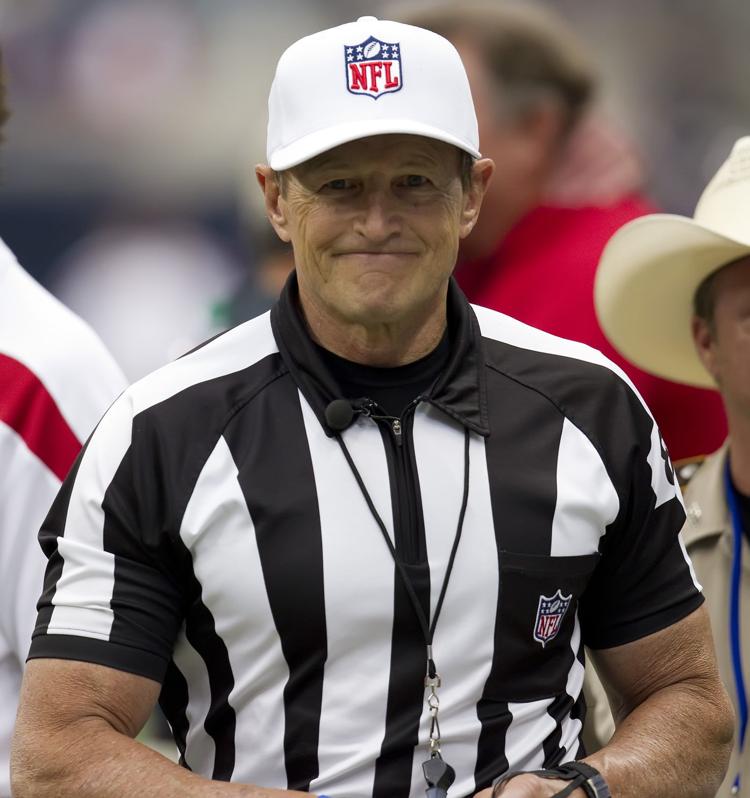 The NFL last week announced the retirement of Ed Hochuli, one of pro football's most visible referees for the last 28 seasons, a two-time0 Super Bowl crew chief. Hochuli's sports career began as a Green Fields Country Day School swimmer in an Oro Valley youth league in the early 1960s. He then became a football, basketball and wrestling standout at Canyon del Oro High School before playing football at UTEP and returning to Tucson to earn a law degree. He got his officiating start from a familiar source: former CDO coach Dean Metz, a Pima County Sports Hall of Fame referee, recommended the law student join him in calling some Tucson youth league football games. While in law school, Hochuli worked at the Arizona Daily Star, delivering 400 papers every morning while driving a 1959 Volkswagen, tossing those newspapers to porches and driveways around Pima County. After reaching the NFL, Hochuli became a noted weightlifter and distance runner; he ran 12 marathons.
Wildcats introduce latest Sports Hall of Fame class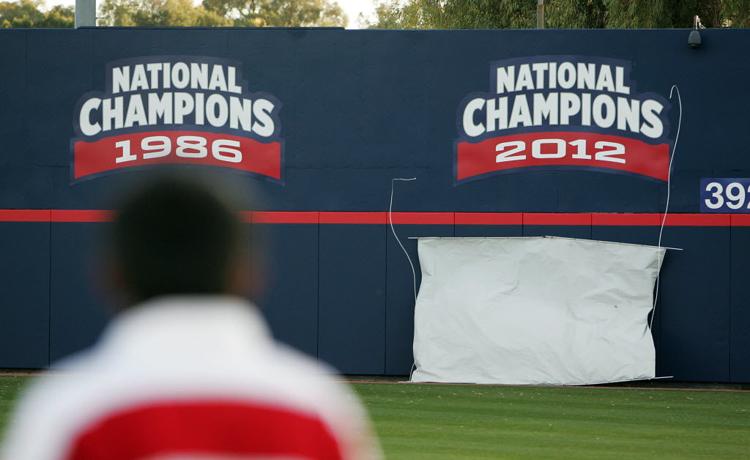 The UA's recently announced 2018 Sports Hall of Fame class includes baseball pitcher Burdette Morago, who helped pitch the Wildcats to the College World Series in 1956 and 1959. His backstory is one of success. Morago grew up on the reservation near Sacaton and later became a basketball standout at Ajo High School. He was also 16-1 as an Ajo pitcher in 1954. Morago was signed by the Boston Red Sox and played in their farm system in 1961, before tearing up a knee, which ended his career. He later became an executive for the Gila River Reservation organization. "Birdie," now 80, lives in Sacaton.
UA diver, Tucson High grad Delaney Schnell still making a splash
UA freshman Delaney Schnell, most accomplished diver in Tucson history, had a terrific first year at the Pac-12 championships. Formerly of Tucson High, Schnell was second in platform diving and fifth in 3-meter diving. She then had to go through the NCAA Zone championships and qualified in the 1-meter, 3-meter and platform finals. Schnell will compete in all three diving events at the NCAA championships that begin Thursday in Columbus, Ohio.
Future of Pima College football at stake
Pima College's football future became murky last month when four Western States Football League opponents in Phoenix announced they were eliminating football.
That means coach Jim Monaco's Aztecs have just two league opponents in the state: Yuma's Arizona Western College and Thatcher's Eastern Arizona College. The other surviving WSFL member, Snow College, is in Ephraim, Utah, more than 900 miles away.
PCC chancellor Lee Lambert will hold a public forum Monday at 6 p.m. at the PCC district office, 4905 E. Broadway, to discuss the future of football at Pima. Monaco and PCC athletic director Edgar Soto are to attend.
The football program at Pima College began in 2001 under former Sabino High School coach Jeff Scurran.
Is it worth spending more than $500,000 annually on Pima College football? Last year's roster included 13 players from Southern Arizona. The school's recruiting class, signed last month, added 21 more Southern Arizona players.
Monaco is passionate about retaining football at PCC. Last week he tweeted: "Some may think these coaches who fight hard for their programs and our conference are just trying to save their jobs. Although that's part of it, we are fighting to save our kids and their futures."
Monaco further announced that 37 percent of PCC's players posted GPAs of 3.0 or higher. Three of his players accepted scholarships to Pac-12 schools and about 15 more will continue their football careers at FBS and FCS schools.
My two cents: Dave Heeke's decision to honor Lute Olson is a home run
Lute Olson coached his final Arizona basketball game on March 16, 2007, in New Orleans. Now, 11 years later, a statue of Olson will be unveiled April 12 adjacent to the Jim Click Hall of Champions at McKale Center.
It is the work of athletic director Dave Heeke, who began his job on April 1, 2017. To his credit, Heeke didn't take long to recognize that an enduring memorial to Olson was due.
Among all that Heeke has done in a sometimes-chaotic first year at the school — the firing of Rich Rodriguez, the FBI's investigation into UA basketball, the decision to spend more than $60 million to improve football, softball and swimming facilities — the decision to honor Olson required no anxiety or controversy.
Olson's first Final Four team, 1988, will be a big part of the statue dedication. And the date appears to work. Steve Kerr's Golden State Warriors complete their regular season April 10 and aren't scheduled to begin the playoffs until April 14 or 15. Sean Elliott, part of the San Antonio Spurs broadcast team, is expected to have a break from April 12-15.
Getting the gang back together appears to be a reality.