Hansen's Sunday Notebook: Cats' visit to UTEP a lesson in perspective — and a trip back in time
Star sports columnist Greg Hansen offers his opinion on recent sports news.
Wildcats' El Paso trek was a lesson in perspective — and a trip back in time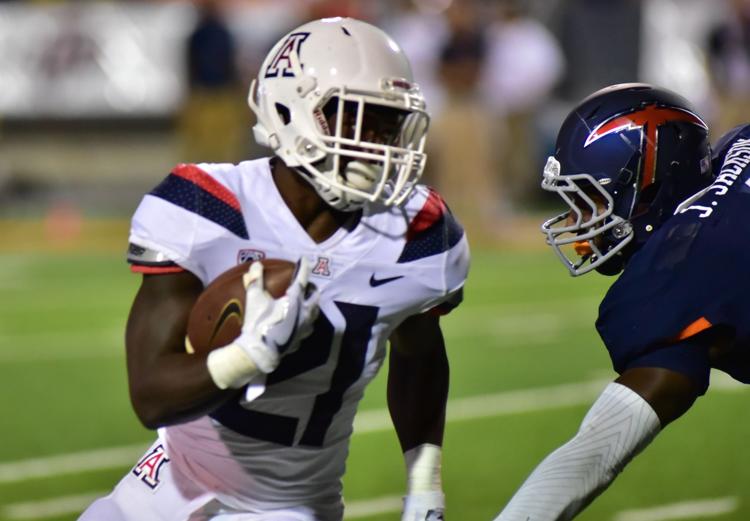 Late Friday night, as Arizona's support staff loaded buses outside of the Sun Bowl a few ticks before midnight, UTEP football coach Sean Kugler was asked the inevitable question about Miners fans who seem to have checked out.
Only 22,000 showed up Friday in the 51,000-seat stadium. A week earlier, 19,000 paid to watch UTEP lose to Rice.
"No. 1, I don't blame them, I could see where they're frustrated," said Kugler. "I'm frustrated, too. I just hope they stick by us and just trust that we're going to figure this out and keep competing and keep fighting, but we haven't held up our end of the bargain, I acknowledge that."
On a given weekend, that could be a coach from 40 of the 65 Power 5 conference schools. A week ago it was Rich Rodriguez. It is now ASU's Todd Graham and Oregon State's Gary Andersen.
Kugler is paid $514,000 per year, which is about one-fifth of what most Power 5 coaches are paid. His contract runs one more year, but the Miners keep giving Kugler schedules that include Oklahoma, Tennessee, Texas Tech, and again in 2023, Arizona.
The odds of Kugler keeping his job are closing in on slim and none.
If nothing else, Arizona's visit to UTEP should've provided some perspective for those at the UA.
UTEP can't afford to build a $75 million football plant, as Arizona did, nor a $15 million indoor practice facility, as the UA hopes will be approved by the Board of Regents in two weeks. Football teams in Conference USA don't have two nickels to keep one another company.
So they schedule games against teams like OU and Tennessee to pay the bills even though it ultimately leads to empty seats.
Three years ago, after watching Arizona beat Nevada at Reno's Mackay Stadium, I thought it was the worst FBS facility possible. I was wrong. The Sun Bowl is a relic out of the 1960s. The press box facilities reminded me how fortunate Pac-12 schools are.
There was no air conditioning on a stifling night, the faded wall boards and floor tiles probably couldn't have passed a safety inspection. The one (stained) drinking fountain in the press box looked as if it had not been wiped clean since Arizona played in the 1992 Sun Bowl game.
Football in Conference USA and the Mountain West Conference is a fully different experience than the Pac-12. It seemed appropriate that Arizona had taken a bus to El Paso rather than fly. It was almost a dues-paying experience.
New Arizona athletic director Dave Heeke, who spent the last dozen years in a similar capacity at Central Michigan, didn't see the team's bus trip, or a night in the stuffy press box, as rough duty.
He's lived on the other side.
To make financial ends meet at CMU, the Chippewas in 2009 and 2013 made five-hour bus trips to Ball State for Wednesday night games that ESPN pays to fill vacant programming time. The CMU football players would arrive home at 6 a.m., and then be expected to attend class and workout or attend football meetings that day.
Arizona's weekend in El Paso proved that the Wildcats are a "have" and the Miners are a "have not" and it has everything to do with the 63-16 final score.
Jim Anderson digging Wildcats out of deep golf hole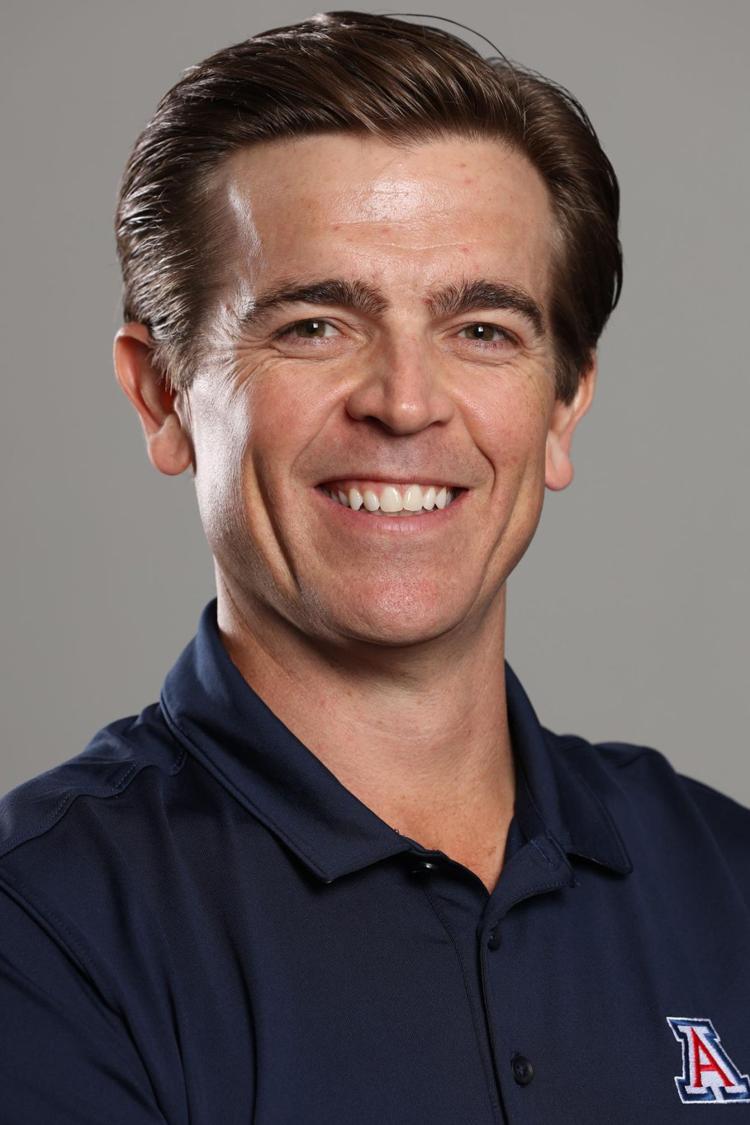 Few coaches in UA history had to dig out of a deeper hole than men's golf coach Jim Anderson. Now starting his sixth season, Anderson appears to have done the necessary brick and mortar work and climb back to respectability.
In the lead-up to this week's season-opening tournament in Albuquerque, the Wildcats were led in qualifying by former Salpointe Catholic state champion Trevor Werbylo, a freshman who has the look of an impact player.
Werbylo shot rounds of 69-61-72-67 in qualifying — 17 under par — and gives Anderson a No. 1-type player that has been lacking at the school for almost a decade.
"I'm not going to put pressure on him by saying there are high expectations," Anderson said. "But Trevor can play."
Tianlong Guan, Toppie Hogan helping in Cats' reconstruction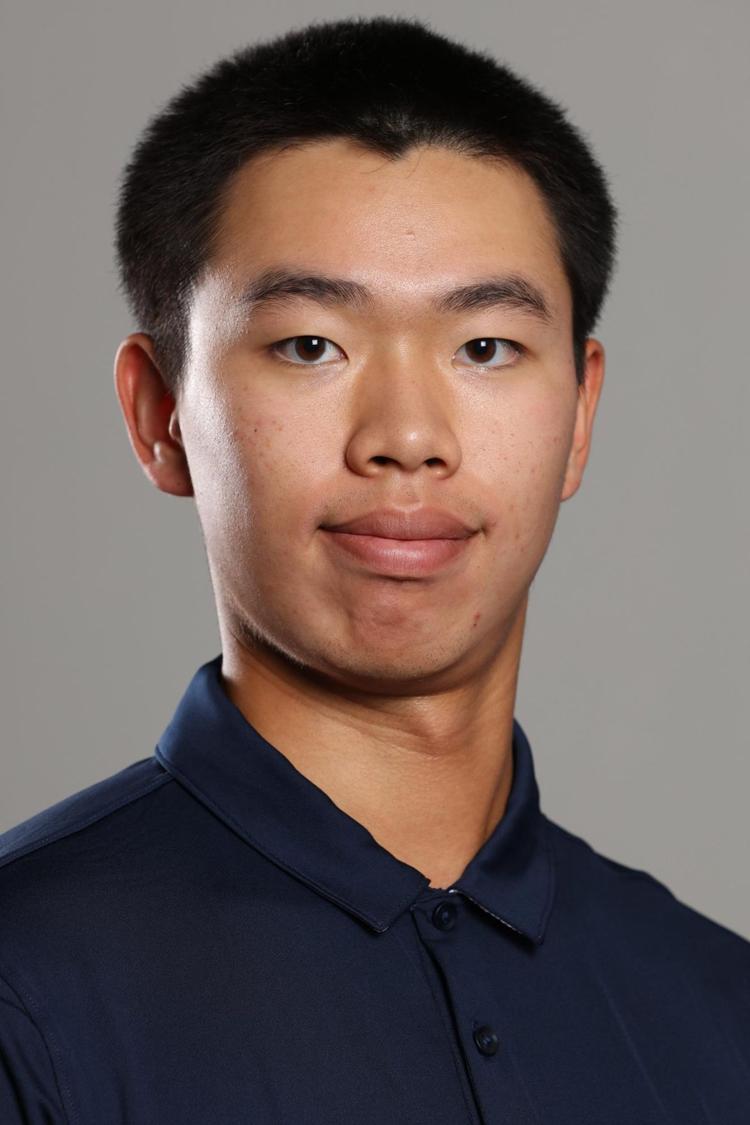 The mix of those hoping to be part of Arizona's 5-player lineup includes freshman Tianlang  Guan. Ring a bell? In 2013, he became — at 14 years old — the youngest player ever to play in The Masters. He made the cut and finished 58th. Guan has struggled some since his Masters debut, but at one time during last week's qualifying he was 6 under par through 13 holes.
Anderson is also resourceful; he has given senior Toppie Hogan — how's that for a great golf name? — a chance to make the rotation. Hogan last year scored 30 goals for the UA club hockey team, No. 3 in the nation. But he's also a capable golfer; he shot 6 under par in five qualifying rounds.
Beyond that, Anderson has recruited perhaps the most highly-ranked player at the school in a decade. He flew to Finland over the summer to get a commitment from Sami Valimaki , who is Anderson's version of Lauri Markkanen. Some rankings list him among the top 10 amateurs in Europe. Anderson also got a commitment from Pennsylvania amateur Joe Parrini, who is the type of recruit Rick LaRose regularly signed when Arizona was a Top 10 program from 1988-2005.
The Wildcats won't need much time to determine if they can move back into the national rankings. Their fall schedule includes big-event fields at Pebble Beach; Pumpkin Ridge, Oregon; and Windermere, Florida.
Terry celebrates 40th by signing another NBA contract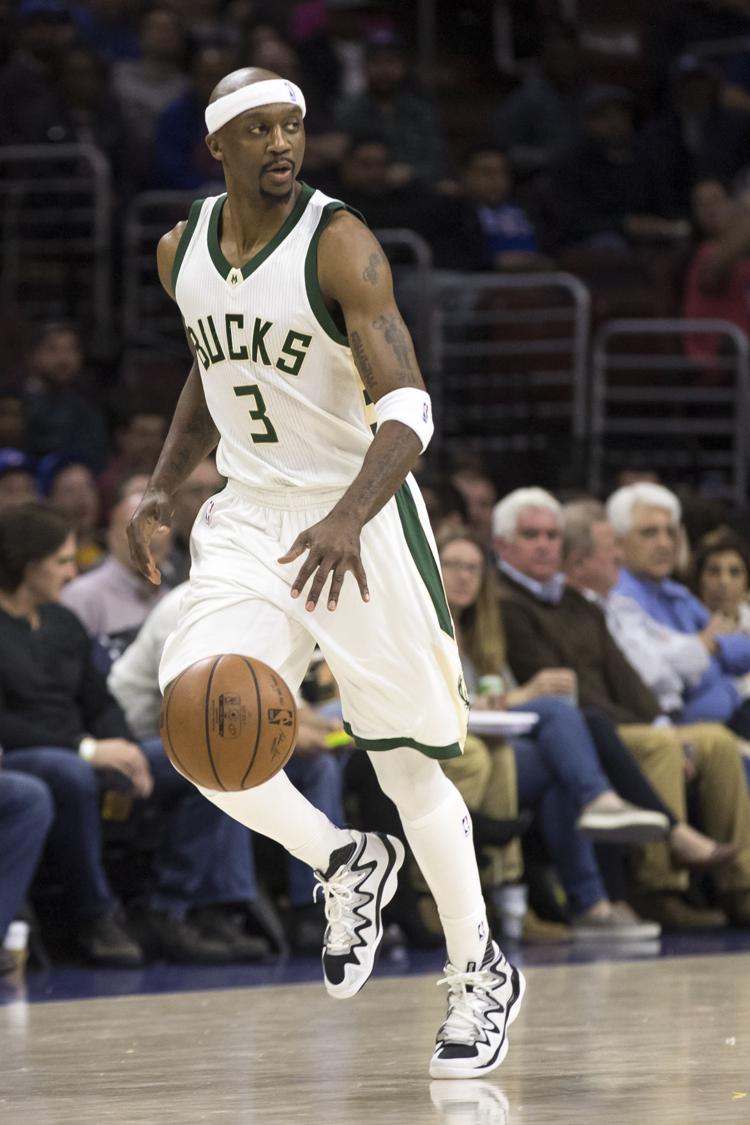 Want to feel older? Jason Terry turned 40 last week and used the occasion to sign another contract with the Milwaukee Bucks. Terry has already earned $106 million in his long career and is one of five players with his jersey on display at McKale Center.
Damon Stoudamire among the best ever at Arizona — and he knows it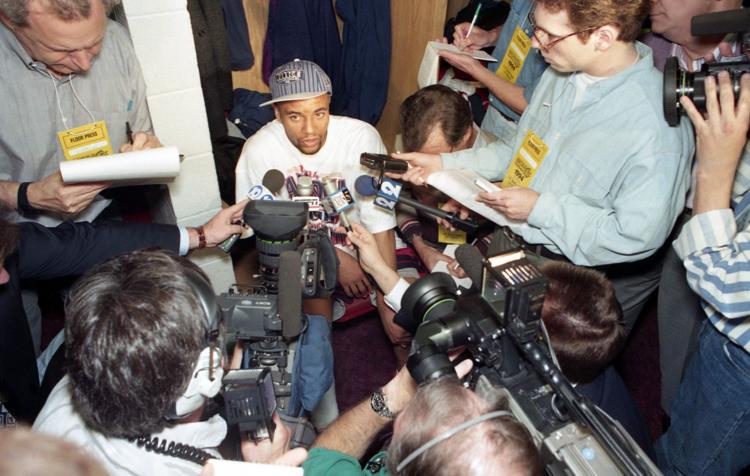 As good as Terry was while at Arizona, he wasn't Damon Stoudamire, who in my opinion is the school's No. 2 overall player behind Sean Elliott. Last week, Stoudamire, now the head coach at Pacific, told Jim Hicks on the Houston sports talk show "Chop Shop" that he played a significant role in UA history. "Let me tell you something," said Stoudamire, "Mike Bibby, Jason Terry, even the cat I helped us get from Houston, Nic Wise, they're all great players, but none of them was even thinking about Arizona if I wasn't there first." Agreed. 
Arizona Wildcats certain to be among NCAA's best when preseason poll released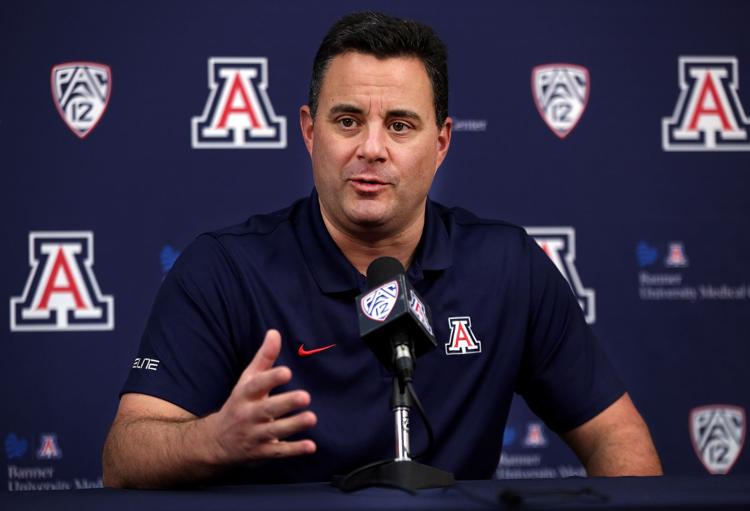 Jason Terry, even the cat I helped us get from Houston, Nic Wise, they're all great players, but none of them was even thinking about Arizona if I wasn't there first." Agreed. … When Sean Miller stages the UA's annual Media Day on Sept. 27, he is likely to address Arizona being ranked No. 1 nationally by Street and Smith's and Athlon last week. It's no burden; it's a welcome reality. Further, the NCAA men's basketball selection committee has changed the way it will evaluate RPI rankings used to select and seed the NCAA Tournament. It seems to benefit Arizona. Beginning this year, the NCAA will place far greater emphasis on road victories than ever. The RPI will now separate team results into games played at home, neutral sites and true road games, while placing greater value on Top 30 games instead of Top 50 games. It will help that USC and UCLA look to be teams inside the top 15 or 20 this season. 
Allonzo Trier, Rawle Alkins take part in NCAA symposium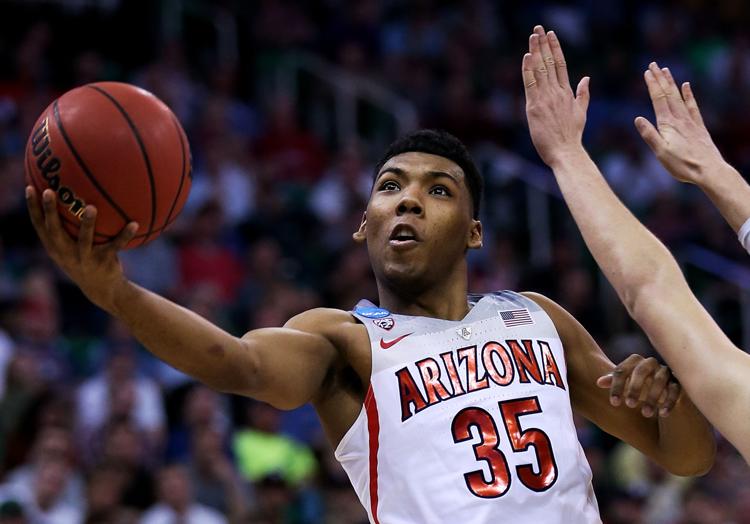 The NCAA invited 19 high-profile basketball players and senior high school prospects to Indianapolis last week for the Elite Student-Athlete Symposium, an educational program that attempted to tackle "the challenges and pitfalls" highly touted prospects face, with an eye toward helping them pursue a career in professional basketball. Arizona's Allonzo Trier and Rawle Alkins were among the 19.
Oklahoma raises the skates in softball salary wars
After Arizona made Mike Candrea the highest-paid softball coach in the NCAA last month, about $500,000 per season, Oklahoma acted last week to change the pecking order. It gave coach Patty Gasso  a raise to $925,000 a year, which includes an annual $200,000 "stay bonus." It also raised the salary of her son, Sooners assistant coach J.T. Gasso, from $83,000 to $125,000. That's what OU-type football money makes possible. 
Wildcats open 'fall ball' looking for pitching consistency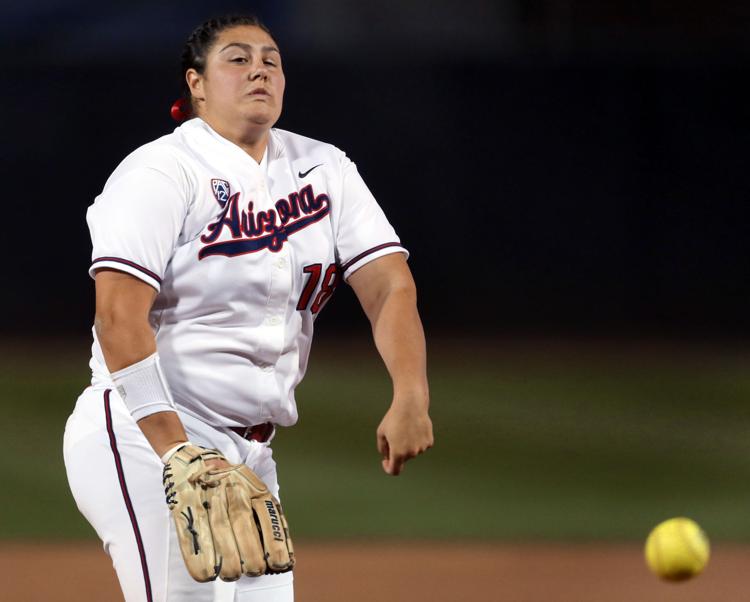 Candrea began individual softball workouts last week at Hillenbrand Stadium. He did not add a transfer pitcher to the UA roster over the summer, which means junior Taylor McQuillin and freshmen Hanah Bowen of Los Angeles and Taylor Gilmore of Denver will be needed to pitch effectively at the Pac-12 level almost immediately. Only a select few UA pitchers have been able to do that. 
Gonzaga transfer could challenge Ayton for title of best UA freshman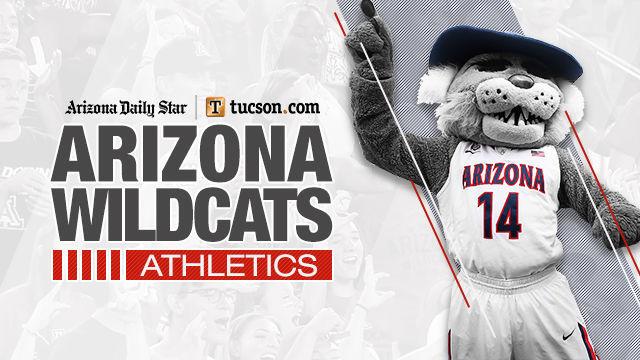 It's possible that the top new athlete at Arizona for 2017-18 isn't basketball's DeAndre Ayton. It could be junior golfer Bianca Pagdanganan. In her UA debut, she shot 8 under par to tie Stanford's Andrea Lee for the championship in the Dick McGuire Invitational in Albuquerque. Lee is considered the top women's college golfer. Pagdanganan, who is from the Philippines, transferred to Arizona from Gonzaga for the simplest reason in golf: She wanted to play in a climate that enabled her to practice year-round.
Jeff Scurran's 300th win a reason to celebrate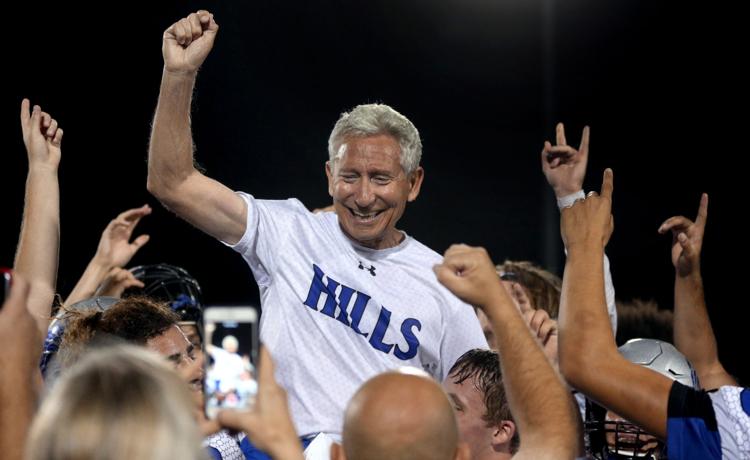 When Catalina Foothills High School football coach Jeff Scurran guided the Falcons past Empire High in overtime Friday, he celebrated his 300th career victory. It's a different kind of 300 than, say, Vern Friedli won at Amphitheater, but it's still 300 and how do you top that? Scurran has coached 221 victories at CDO, Sabino, Santa Rita and Foothills. He won 25 at Pima College and 10 in the Italian pro league. He also coached 44 winning games at Oregon high schools in The Dalles and Portland. The next Tucson coach to get 200 football victories is likely to be Salpointe Catholic's Dennis Bene, who is 153-40. Only Scurran and Friedli have coached 200 prep football victories in Tucson.
Bob Svob's memorial set for next weekend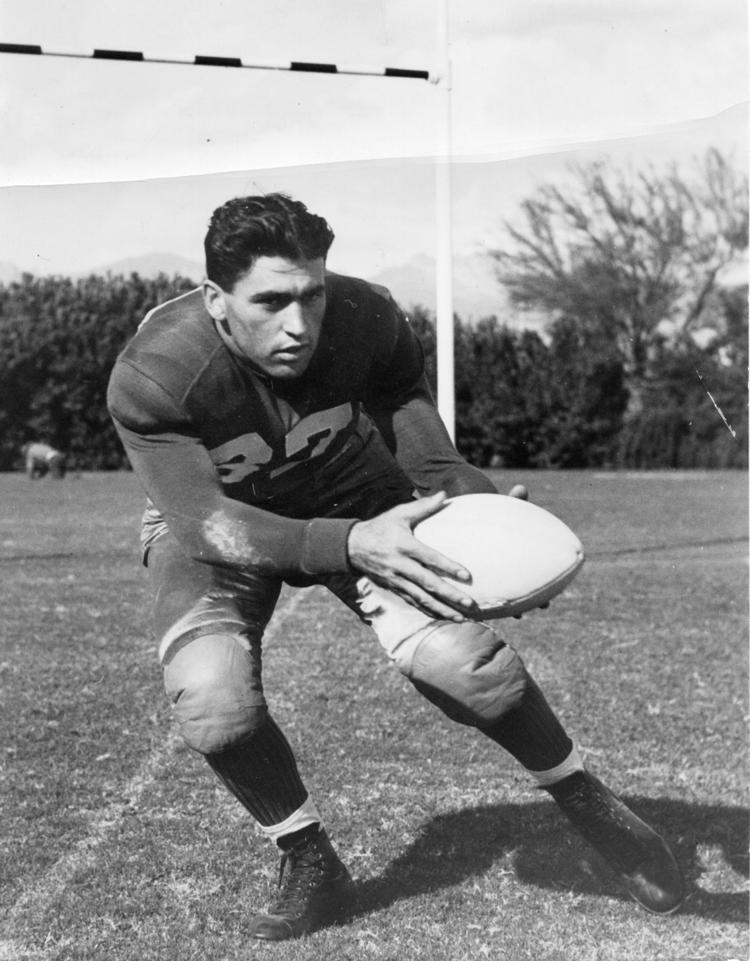 The memorial service for former Arizona football player, coach and athletic administrator Bob Svob will be held Saturday at 10 a.m., at St. Mark's Presbyterian Church. Svob, 98, died in Tucson two weeks ago.
My two cents: Sean Miller, like Lute Olson, considers Tucson home after repeated overtures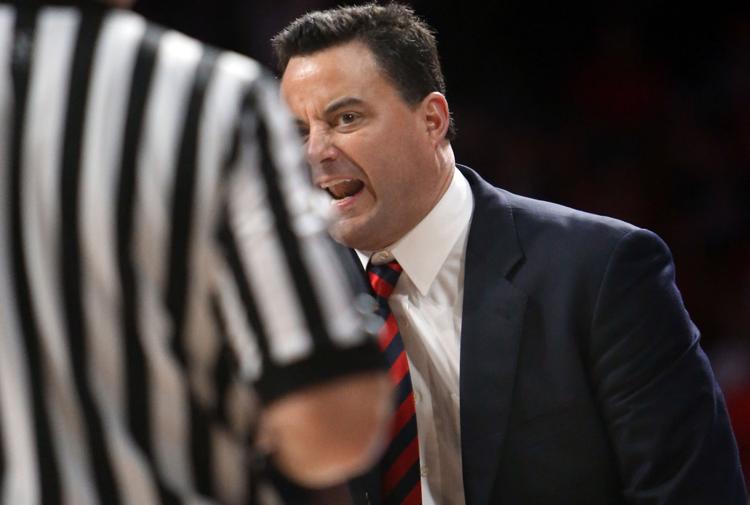 At a Coaches vs. Cancer benefit last week on his boyhood home turf, UA basketball coach Sean Miller told the Pittsburgh Post-Gazette that he considers Tucson home.
"My wife and I really love it (in Tucson)," Miller said. "My kids love it out there and consider this home. The people have welcomed us pretty much from the first day we got there. It is a great place, and I have one of the best jobs in college basketball. I love my hometown of Pittsburgh, but (Tucson) is home for us now, and we are very happy to be here."
Miller's statements about Tucson came 18 months after he expressed no interest in coaching his alma mater, Pitt. A few years earlier he declined an opportunity to coach for Maryland. It seems like Miller is still somewhat of a "new guy" at McKale Center, but he is beginning his ninth year at Arizona.
In Lute Olson's ninth season, he had twice declined job offers at Kentucky. Tucson became home. Their Arizona careers are so similar that Olson had lost just 69 games through eight seasons; Miller has lost 66.
The impact of both coaches continues. On a podcast with Bill Simmons last week, ex-Wildcat Richard Jefferson was asked about his time playing for San Antonio's inestimable Gregg Popovich.
"Outside of Lute Olson," said Jefferson, "Pop's the best I ever played for."
That's a connection that always hits home.