CDO grad and World Series champ Chris Duncan battled wicked disease, with family by his side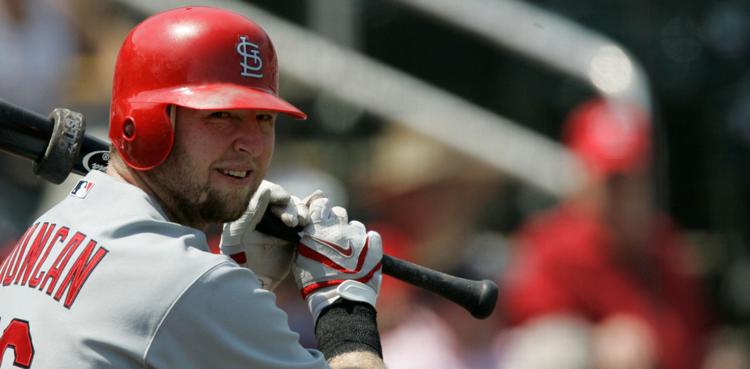 Before Canyon del Oro High School first baseman Chris Duncan chose to play baseball at Arizona in the fall of 1998, selecting Jerry Stitt's Wildcats over Pat Murphy's Sun Devils, I asked UA linebackers coach Bob Wagner if Duncan was also good enough to play Pac-10 football.
I remember Wagner embellishing his description of Duncan, a 6-foot-5-inch, 240-pound CDO linebacker with 4.7 speed who was probably, on paper, the top football prospect in Arizona even though CDO went 3-7 and didn't attract much attention.
"If we could get Chris in the weight room, add some bulk, he'd be an NFL player, a linebacker like Ted Hendricks," Wagner said. "If he wasn't such a good baseball prospect, everybody would be after him. But there's no doubt he's going to play baseball."
A few months later, Duncan was the No. 46 overall selection in the MLB draft, signed by the St. Louis Cardinals for a six-figure bonus. By the time he was 26, Duncan had hit 44 home runs for the Cardinals, had a World Series ring and was on a trajectory to rival his father's baseball career; Dave Duncan, a former All-Star catcher for Oakland, hit 109 home runs in 11 big-league seasons.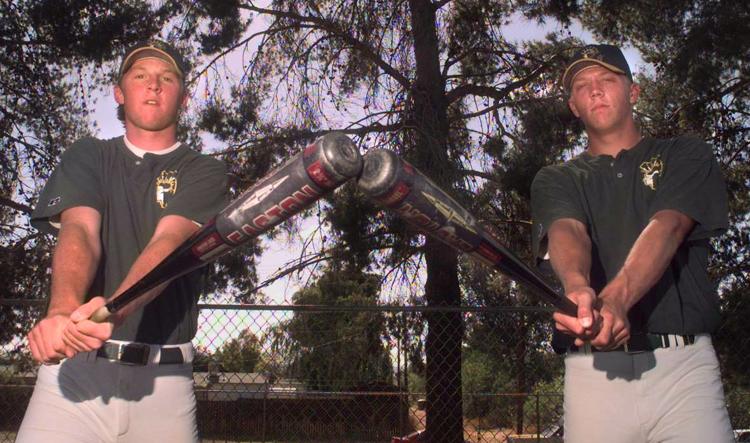 Unfortunately, Chris suffered a series of injuries and was out of baseball at 29. He landed on his feet, becoming one of the leading sports-talk radio personalities in St. Louis. He continued even after treatment for brain cancer (glioblastoma) in 2012, a wicked disease that killed his mother, Jeanine, a Tucson native and former UA student, a year later.
I spent a few minutes chatting with Chris when he was inducted into the Pima County Sports Hall of Fame in the fall of 2017, honored the same day as his brother, ex-New York Yankees slugger Shelley Duncan, the UA's career home run leader.
I didn't ask about cancer. Chris seemed vibrant and upbeat. His speech that afternoon was cheerful and, given his radio experience, on point and entertaining. He had moved to Tucson to be with his dad and with Shelley, but continued working remotely with ESPN 101.1-FM in St. Louis.
But one day last winter, while eating lunch at Rincon Market with Shelley Duncan, Stitt and Edgar Soto, the conversation moved to Chris' health. I looked at Shelley, whose eyes filled with tears.
"Right now he's stepping away from radio for a while," he said. "He's battling."
Chris Duncan died Friday. He was 38. It was the worst news possible.
In my desk I have a baseball signed by Mark McGwire from the epic 1998 season when he hit 70 home runs. Dave Duncan sent me that ball a few days after McGwire hit No. 60 to tie Babe Ruth's 1927 total.
Duncan called me from the airport one day late in the '98 season, telling me to expect the baseball in the mail. I remember joking that someday he might be sending people the 60th home run ball from his sons, Shelley and Chris.
Together, Shelley and Chris Duncan and their father hit 207 big-league home runs, a reason for any family to celebrate. But it all seems so meaningless now.
---
Pueblo to honor "Curly" Santa Cruz at refurbished stadium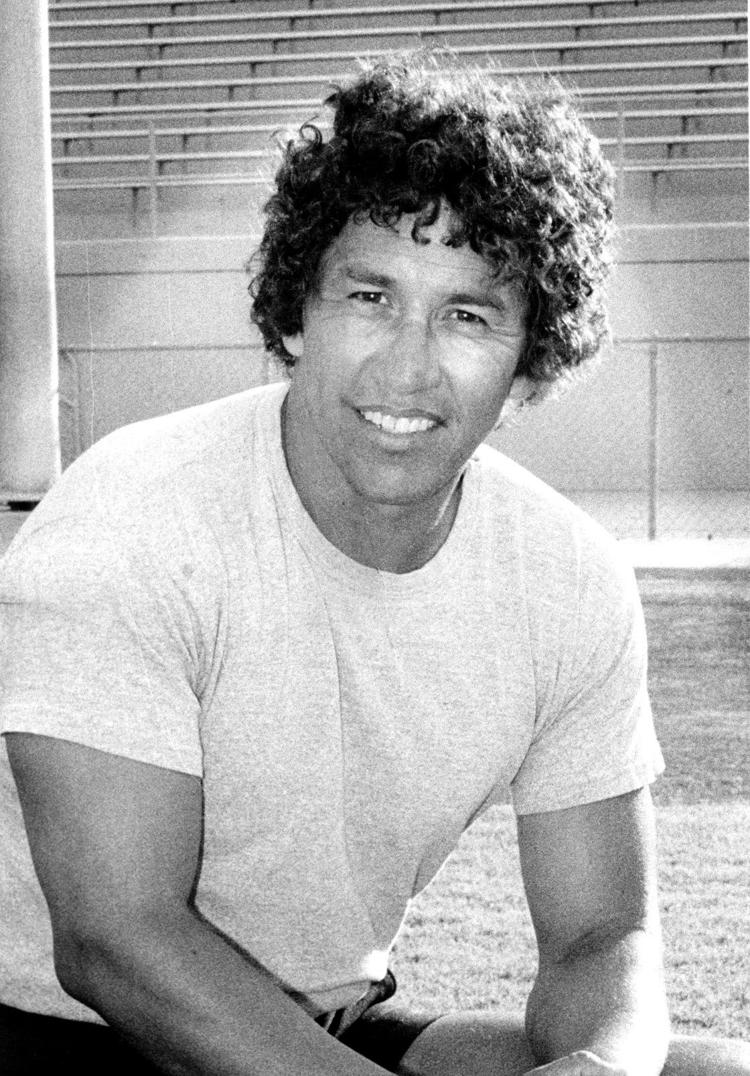 Saturnino "Curly" Santa Cruz will be honored Friday evening when Pueblo High School names its football facility after him. Santa Cruz and others will speak in the LaVetter Gym at 5:45 p.m., ahead of the Pueblo-Cholla game. The dedication will take place at halftime.
Santa Cruz, a Pueblo High grad who was a track and football standout in the early 1960s, was Pueblo's head football coach from 1980-94, also the school's athletic director and a three-time Teacher of the Year recipient.
He connected with former Arizona coaches Larry Smith and Dick Tomey, often attending their practices and getting to know the UA coaching staffs. That was common 20 and 30 years ago. Today? Not so much.
In January 1987, a few days after Tomey was hired, Santa Cruz got a random phone call from the UA's new coach. Tomey wanted to know if Santa Cruz had any film of a 1986 game against Nogales; the Wildcats were trying to evaluate 6-5, 280-pound Nogales lineman Ruben Morales.
Santa Cruz drove to McKale Center and gave the film to Tomey and his coaches. As he was leaving the room, Tomey asked, "What can I do for you, coach?"
Santa Cruz asked if Tomey would be able to talk to the Pueblo football team some day.
"I'll be there Tuesday at 3 p.m.," Tomey said.
"And you know what?" Santa Cruz says now, "at 3 o'clock on Tuesday Dick Tomey walked into our football room."
Talk about the good old days.
---
CDO grad Jason Stanford trying to steer France into Olympics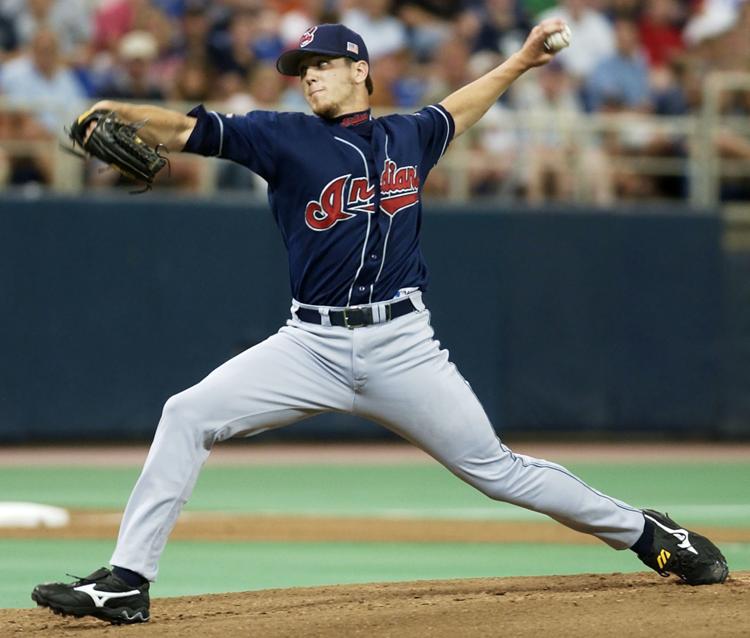 Former Canyon del Oro High School pitcher Jason Stanford, who spent three MLB seasons (2003-04, '07) pitching for the Cleveland Indians, is the pitching coach of the French national team at the ongoing 2019 European Championships in Germany. After retiring from baseball about 10 years ago, Stanford, a UNC-Charlotte grad, became a radio talk-show host in Cleveland and also an assistant coach at Youngstown State. He returned to pro baseball this year, the pitching coach for the Danville Braves, a rookie league affiliate of the Atlanta Braves. Stanford's big goal is for Team France to qualify for the 2020 Tokyo Olympics.
---
Ex-Cats Taylor McQuillin, Danielle O'Toole help Team Mexico qualify for Olympics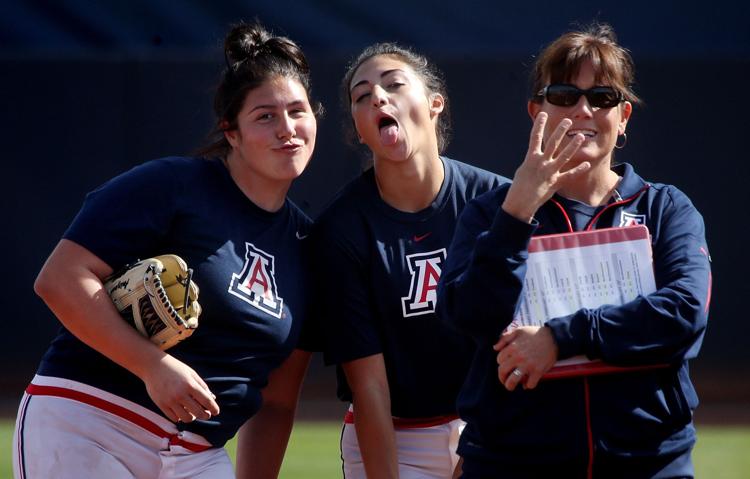 Former Arizona softball pitchers Taylor McQuillin and Danielle O'Toole helped Team Mexico qualify for the 2020 Olympics last week. O'Toole was the No. 2 starter, with 17 strikeouts in 14 innings. Mexico's top pitcher was former ASU All-American Dallas Escobedo. Olympic softball will be different than what it was when UA coach Mike Candrea piloted Team USA to the gold medal in 2004 in Athens. Now only six teams will play as softball returns to the Olympics for the first time in 12 years. Australia, which was an international powerhouse and chief USA foe in the Candrea days, has yet to qualify for Tokyo.
---
Salpointe's win shows Lancers likely to post perfect regular season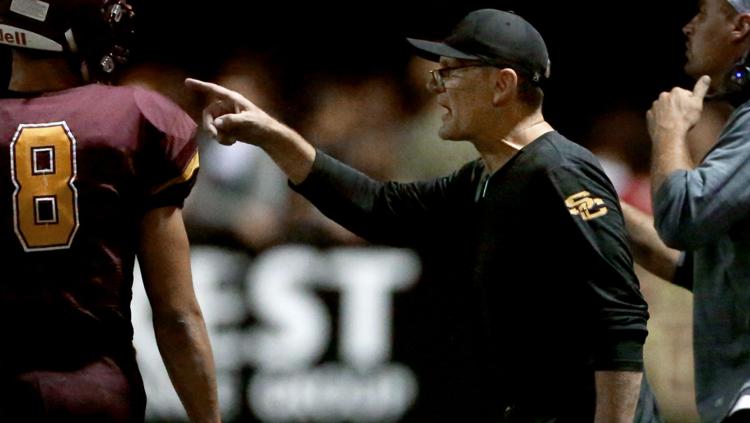 When Salpointe Catholic routed long-time Phoenix-area football power Desert Edge 68-34 Friday night in Goodyear, it meant two things: One, unless there is a crazy upset, Salpointe will finish 9-0 and qualify for the eight-team Open state championship in November. Dennis Bene's Lancers have just one possible tough game remaining, Oct. 4 at Sahuaro. Desert Edge had gone 71-17 dating the last seven years, winning a state title and rarely losing to anyone except powers Scottsdale Saguaro, Peoria Centennial and Notre Dame Prep. One more football prediction: coach Brandon Sanders' Pueblo Warriors, 2-0 and rolling, have a chance to put the school's best season since the 10-1-1 club of 1988 into the books. An Oct. 18 showdown with Walden Grove might be the only thing between Pueblo and a 10-0 regular season.
---
Ex-Cat Demetrius Flannigan-Fowles figures to clean up as member of 49ers' practice squad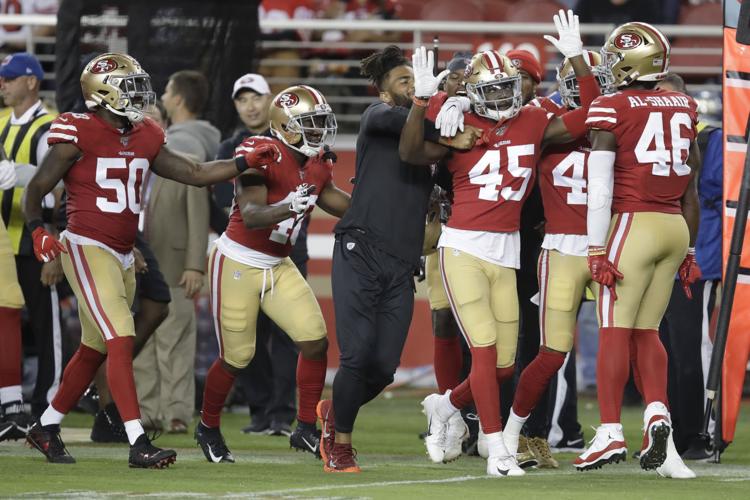 Tucsonan Demetrius Flannigan-Fowles opens the NFL season on the San Francisco 49ers practice squad. That's not peanuts: In addition to getting an opportunity to impress 49ers coaches and get NFL-type experience daily, the ex-Wildcats defensive back is paid a minimum of $8,000 weekly, with a maximum of $136,000 per season. Not bad for an undrafted free agent who started 32 games in his Arizona career.
---
Big donation inches ex-Cat Haley Moore closer to fundraising goal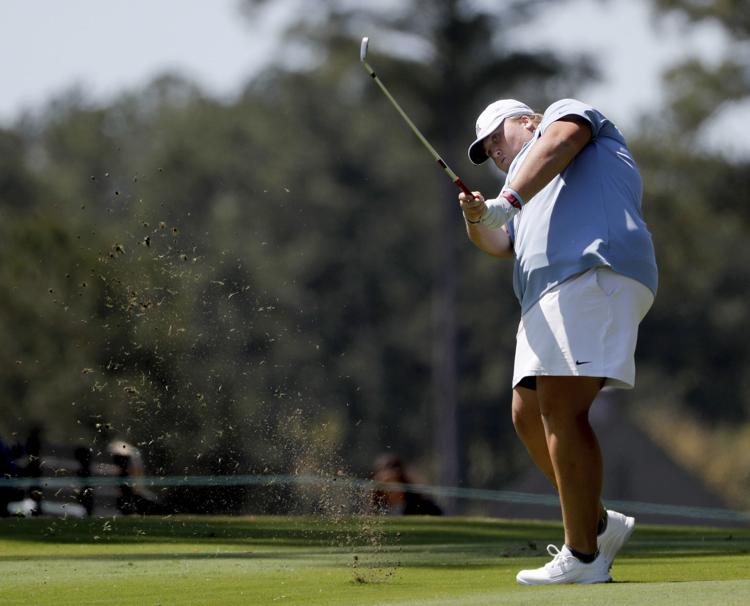 Few things in sports were more rewarding this week that seeing former UA women's golf standout Haley Moore reach her goal of raising $30,000 to pay for travel expenses and incidentals as she attempts to qualify for the LPGA Tour. Responding to Moore's gofundme.com account, one anonymous donor, calling itself Peleton XXL Tribe, contributed $6,190 to help take Moore from a mere $6,530 to her $30,000 goal. It was the donor's way of supporting Moore, who has endured bullying and body-shaming in her golf career. Moore will enter Stage 2 of the LPGA Q School next month in Florida and now can probably afford to fly to Florida from her California home and play a few practice rounds before the tournament.
---
Wildcats trio deserving of Naismith Hall of Fame induction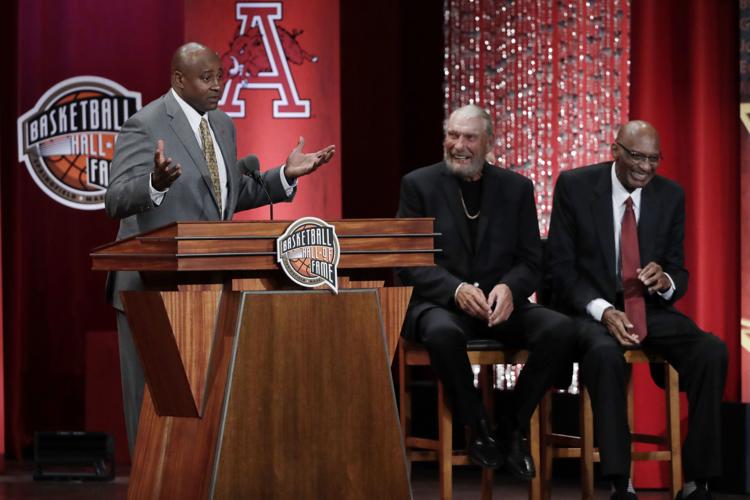 College and NBA standouts Sidney Moncrief of Arkansas, Bobby Jones of North Carolina and Jack Sikma of Illinois Wesleyan were inducted into the Naismith Basketball Hall of Fame this weekend. All were exceptional, but none were must-be-in-Hall-of-Fame type players. It gives hope that ex-Arizona players Damon Stoudamire, Jason Terry and Sean Elliott will someday be similarly inducted. All have statistics, college and pro, that rival those of Moncrief, Jones and Sikma. Terry scored more NBA points than all three Hall of Famers and was an NCAA champion, as well as a college basketball player of the year. All Terry needs now is an advocate on the Hall of Fame committee.
---
Seth Mejias-Brean joins five College World Series teammates in big leagues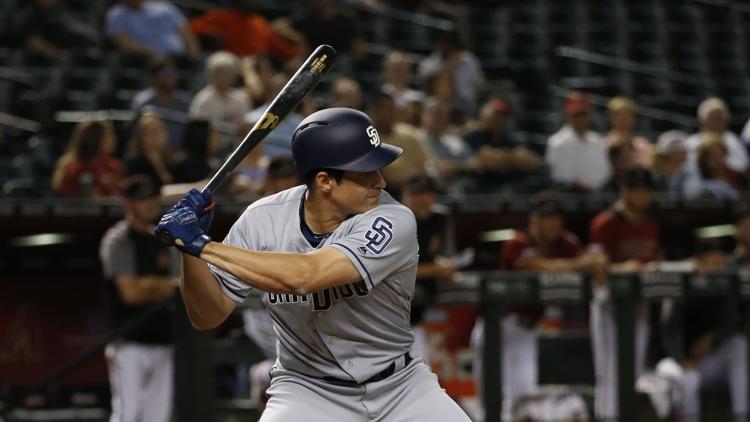 After 914 minor-league games, Cienega High School grad Seth Mejias-Brean made his major-league debut, pinch-hitting for the Padres Wednesday night against the D-backs.
The third baseman is best remembered as one of the core players for Arizona's 2012 College World Series champions. He is the sixth player from that team to reach the big leagues. Here's how their big-league careers have gone:
Robert Refsnyder made his big-league debut on July 11, 2015. He has played 166 big-league games since then. Career MLB batting average:.218.
Joey Rickard made his debut on April 4, 2016. He has played 331 big-league games and spent this season playing for the Orioles and Giants and both of their Triple-A clubs. Career MLB batting average: .246.
Brandon Dixon made his debut on May 22, 2018. He has played 177 big-league games since then, including 103 this year with the Tigers. Career MLB batting average: .232, though he's belted 15 home runs this season.
Alex Mejia made his debut on June 29, 2017. He played 29 big-league games that year, returned to the minors in 2018 and has spent this season playing in Mexico for Monclova. Career MLB batting average: .109.
Johnny Field made his debut on April 14, 2018. He played 83 big-league games and spent this season playing for the Triple-A Iowa. Career MLB batting average: .222.
In total, the six Arizona champions have played the equivalent of five full MLB seasons. It is a reflection on how difficult it is to get to the big leagues, stay there, and be productive.
---
My two cents: Situation at BYU gives insight into way NCAA now operates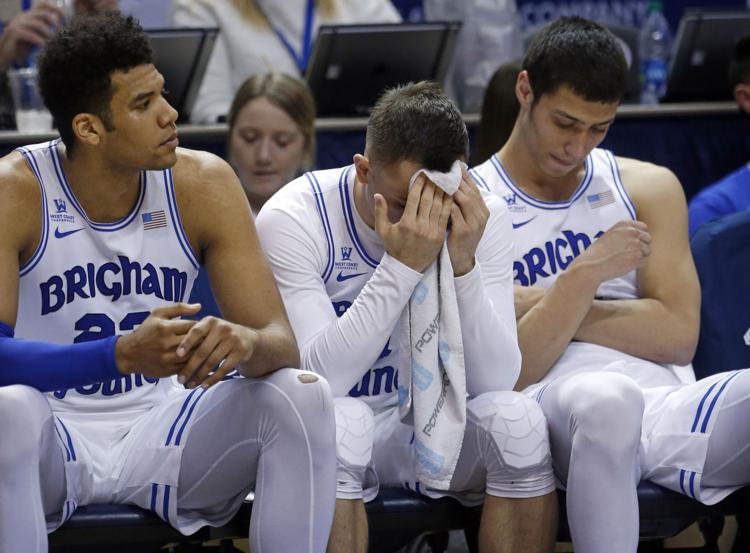 The NCAA quietly denied a BYU appeal to a two-season basketball probation last week. It is news that might give some insight into potential NCAA dealings with Arizona's basketball program.
BYU was forced to vacate 47 victories during the time guard Nick Emery accepted about $12,000 in gifts from a booster for such things as vacations, travel, food and cash. Emery retired from basketball rather than return to BYU.
The Cougars were said to have properly monitored and controlled their program, and were in compliance with NCAA rules. They also self-reported Emery's actions.
Yet the NCAA still punished BYU for what seems to be less of a compliance issue than former Arizona assistant coach Book Richardson accepting $20,000 from a would-be agent.
Vacating 47 victories is almost meaningless. Who really cares? BYU escaped a ban on postseason play, which is the one variable that a school like Arizona fears most.