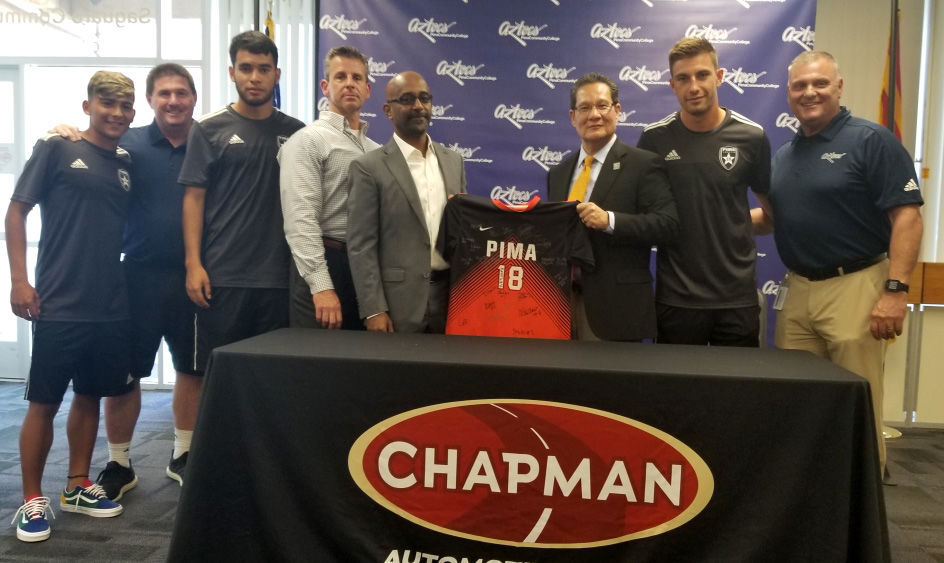 About 100 Pima College softball, soccer and volleyball players filled every seat at the school's Saguaro Community room Friday afternoon. All wore navy blue Aztecs T-shirts with a new logo on the right shoulder — Chapman Automotive.
Two executives from the Tucson auto dealership, Neb Yonas and Markus Beaumonte, sat at a table near a microphone, explaining why their company donated $210,000 to the Aztecs athletic department — a gift thought to be unprecedented in the ACCAC.
"The football coach at (NJCAA national power) Garden City Community College called and told me he's never heard of anything like this in junior college sports," Pima athletic director Jim Monaco said. "This whole process floored me."
Yonas, the general manager of Chapman Automotive, said it was a "no-brainer."
"There are a lot of young people at Pima College who might someday work for us as technicians or in the marketing department or whatever," he said. "This will help connect us to the community and that's why we're here."
Pima College celebrates its 50th anniversary next year and it, like most NJCAA athletic departments, struggles to make ends meet. Until this year, PCC was unable to pay its baseball and softball coaches full salaries.
And even as PCC chancellor Lee Lambert and the men from Chapman Automotive spoke about working together, making much-needed facilities improvements with part of the $210,000, you didn't have to go far to grasp how difficult it is to fund 13 men's and women's sports, the highest total in the state-wide ACCAC.
Coach Ken Jacome's baseball program resorted to a WeFund4U.com campaign in attempt to raise $15,000. As of Saturday, the community responded and donated $11,625. Coach Rebekah Quiroz's softball team, using a similar platform, has raised $2,175 of a $4,000 goal, and volleyball coach Dan Bithell's program raised $5,226 of a $6,000 goal.
"Supporting athletics at Pima College is a worthy cause," said Yonas, whose son was once a runner on coach Greg Wenneborg's PCC track squad. "Pima College is crucial and useful to the well-being of our community."
In the 2018-19 academic year, PCC's sports programs produced 36 academic All-Americans. The Aztecs were listed as a Top 25 NJCAA athletic department five times in the last six years, based on total sports performance.
Now, for the first time in 50 years, the Tucson business community has bought in. It's a good time to be an Aztec.
---
Kevin Sumlin's 'swagcopter' trip new to Arizona football
Arizona football coach Kevin Sumlin drove his Porsche to the airport Friday afternoon and climbed aboard a helicopter for a recruiting trip to Phoenix.
Almost every school in Pac-12 football has paid thousands of dollars for its football coach to make a well-publicized "swagcopter"trip to Friday night high school football games. UCLA's Rick Neuheisel and ASU's Todd Graham did so multiple times.
But this is believed to be the first time a UA coach has done so for recruiting purposes. Sumlin's main target was Gilbert Higley High School defensive prospect Jason Harris, brother of Wildcat starting defensive end Jalen Harris and the son of former UA All-America linebacker Sean Harris.
Will it be worth the money? Will the helicopter be the difference in getting a prospect like Jason Harris?
When I covered Oregon and Oregon State football, OSU football coach Craig Fertig was the first Pac-10 coach to use the helicopter strategy. He flew about 10 miles to Albany and landed on farmland belonging to the family of South Albany High defensive end prospect Nick Westerberg.
Fertig and Westerberg took an aerial tour of the Willamette Valley, and, after the trip, OSU president Robert MacVicar showed up at the Westerberg house and also made a pitch for the Beavers.
It worked. Westerberg turned down Washington, Colorado and Oregon and became a Beaver. Alas, Fertig went 1-10 and was fired that year. Westerberg's OSU teams went a combined 3-40-1 during his career, but it wasn't all gloom. A generation later, his daughter, Emily Westerberg, became a three-time all-conference basketball player … at Arizona State.
---
Arizona's Adbi Abdirahman still going at 41
Four-time Olympic distance runner Abdi Abdirahman, 41, finished third in the Philadelphia half-marathon last week, continuing his career as one of America's leading road racers. He returned to Tucson to be recognized by the Pima County Sports Hall of Fame a few days later, and said he has no plans to wind down his career. "I'm going to be in the Olympic Trials in the marathon this winter," he said.
---
Crissy Perham's son commits to Cats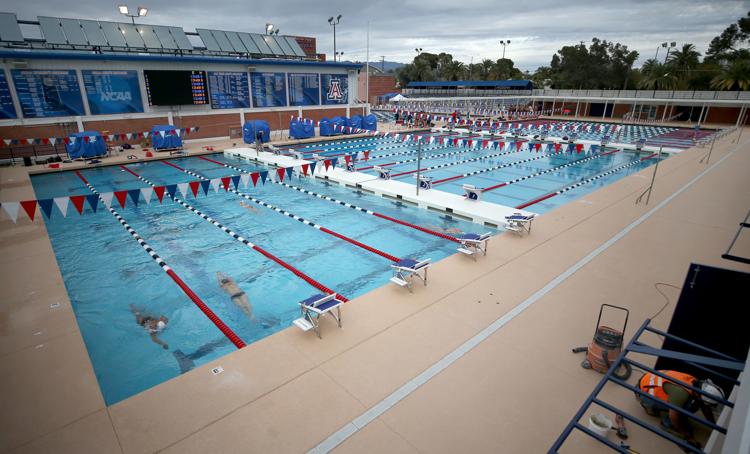 Good news: Ryan Perham, son of UA Olympic gold medal swimmer Crissy Ahmann Perham, last week committed to swim for Arizona coach Augie Busch. Ryan had such a strong summer season, reaching the USA Junior Nationals in freestyle and butterfly events, that he emerged as one of the nation's top recruits. The Perhams live near Dallas, and were in town for the UA-Texas Tech football weekend.
---
Late UA linebacker Gary Gibson was key to Larry Smith's teams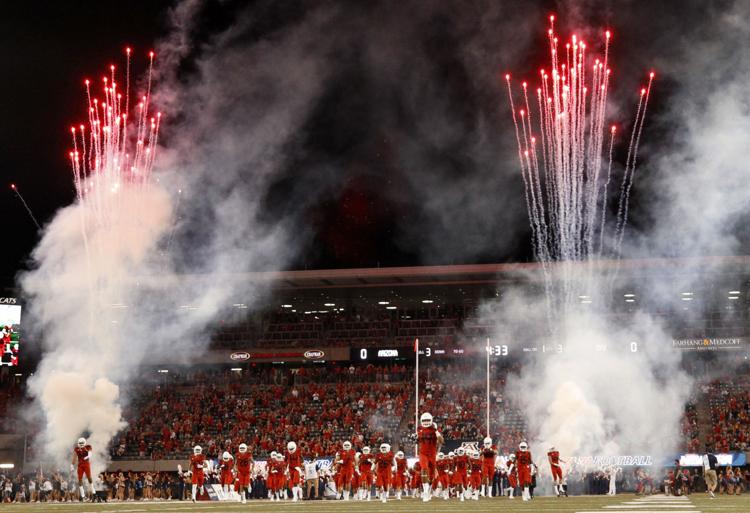 Very sad to learn that former Arizona starting linebacker Gary Gibson died last week in Murrieta, California, of cancer. He was only 58. Gibson was part of Larry Smith's defense-first teams that beat No. 1 USC and undefeated Notre Dame in the early 1980s, a teammate of defensive standouts like Ricky Hunley, David Wood, Julius Holt and Ivan Lesnik. In 1981, Gibson made 101 tackles for Arizona. He originally signed with Texas A&M but changed his mind after a year at Long Beach City College.
---
Two former Cats get big promotions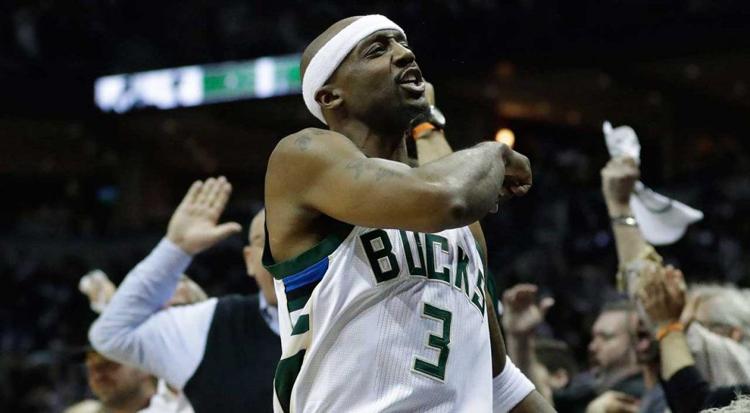 Two former Arizona basketball standouts made news in the business world last week: Jason Terry, who has coached at the grassroots level of youth basketball since retiring from a 19-year NBA career, has returned to the pros. He will be the assistant general manager of the NBA G League's Texas Legends, a Dallas Mavericks affiliate. What's more, Tom Tolbert, the leading voice of San Francisco Bay Area sports-talk, signed a four-year contract extension with KNBR, through 2024. The former UA center was part of the Golden State Warriors broadcast crew from 2011-16; he hopes to return to Warriors broadcasting. 
---
3 Tucson athletes of the week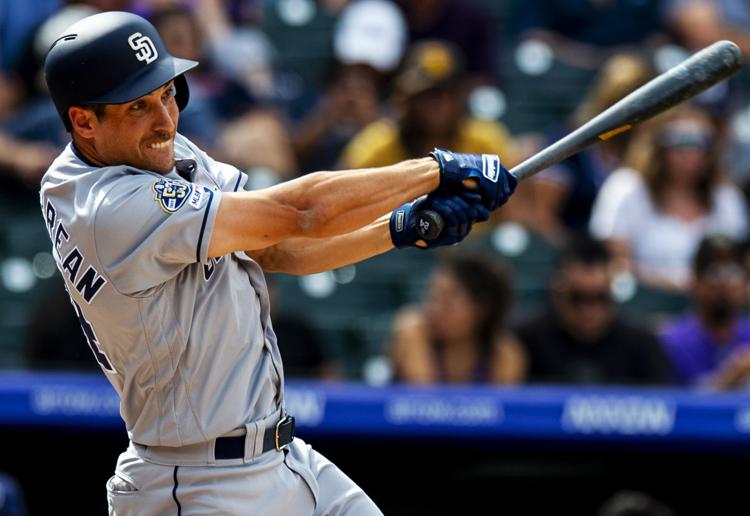 • Vivian Hou, UA women's golf: One of the nation's 10 leading women's golf recruits, Hou's college debut was remarkable. She finished second overall in the Annika Sorenstam Invitational in Minnesota, at 8-under par. She is the sister of Arizona junior standout Yu-Sang Hou, one of the leading names in NCAA women's golf. Yu-Sang missed the Annika event with a minor injury but should be able to team with her sister as Arizona pursues another NCAA championship.
• Seth Mejias-Brean, baseball: Arizona's starting third baseman during the 2012 College World Series championship run, Mejias-Brean his first big-league home run on Wednesday for the San Diego Padres. Mejias-Brean has already played first and third base and shortstop for the Padres since being recalled from Triple-A a few weeks ago. His versatility could be his ticket to a much longer MLB career. While at Cienega High, Mejias-Brean was one of the leading three-sport standouts in Tucson prep sports, any era. He passed for 4,198 yards as Cienega's quarterback, averaged 10.7 points with a 22-win Cienega basketball team in 2008-09, and hit .361 in his Cienega baseball career, with 101 career hits. Now he's using that type of multiple skill in the big leagues.
---
Sugar Skulls' hire could help in standings, at gate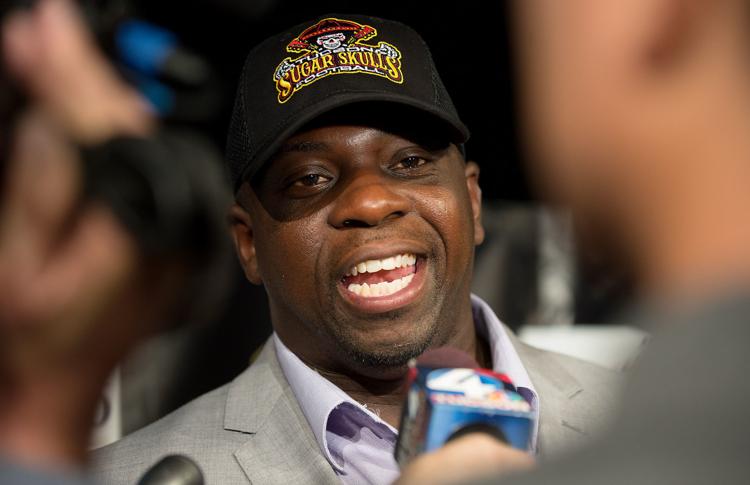 The Tucson Sugar Skulls made a strong move last week by hiring former Iowa Barnstormers coach Dixie Wooten, a two-time IFL coach of the year and 2018 league champion. How do you get an established coach like that from a league rival? Part of it is that Iowa's support at the Wells Fargo Arena in Des Moines has fallen. The Barnstormers only averaged 2,120 fans during the 2018 home season, according to the team's website. The Sugar Skulls had some difficulty at the gate in their inaugural season, but still drew 25,018 total fans — 4,170 per game. That's about 2,000 empty seats per game. The IFL has gained appeal in the last month, adding the Duke City Gladiators of Albuquerque and the Oakland Panthers. If Wooten can win in Tucson as he did in Iowa, strongly challenging Kevin Guy's Arizona Rattlers, it's not a stretch to think attendance will climb to 5,000 per game. .
---
Injury hampers Alex Verdugo's chances of winning ROY honors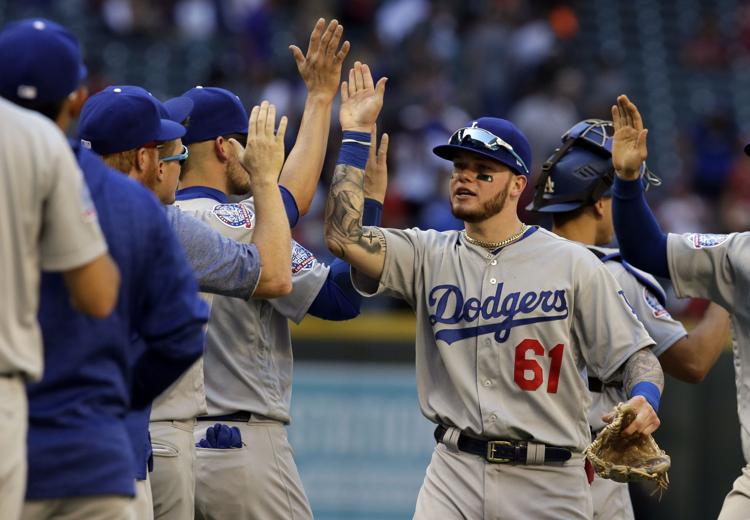 Sahuaro High School grad Alex Verdugo, 23, left the Los Angeles Dodgers' starting lineup on Aug. 4 with an oblique strain. He was expected to return a few weeks ago but has experienced more pain and now isn't expected to be activated until mid-October, if at all this season. It's a shame: Verdugo was one of four or five strong candidates for National League Rookie of the Year, hitting .294 with 12 home runs in 106 games.
---
Tucson's Brad Smith inducted into hall of fame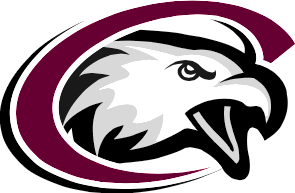 Tucsonan Brad Smith, who was the head football coach and athletic director at Division II Chadron State (Nebraska) from 1987-2013, returned to his home turf last week to be inducted into the Nebraska Football Hall of Fame. Smith coached in the Rocky Mountain Athletic Conference, with teams like Western New Mexico and Adams State, which are key recruiting areas for Tucson high school football prospects. Former Salpointe Catholic linebacker Dylan Furrier was a standout at Chadron State. While at Chadron, Smith coached Danny Woodhead, a 2011 Super Bowl standout for the New England Patriots. Woodhead and Smith were both inducted into the Nebraska Football Hall of Fame. 
---
My two cents: Wildcats' win drew viewers, but not a crowd; a new challenge looms Saturday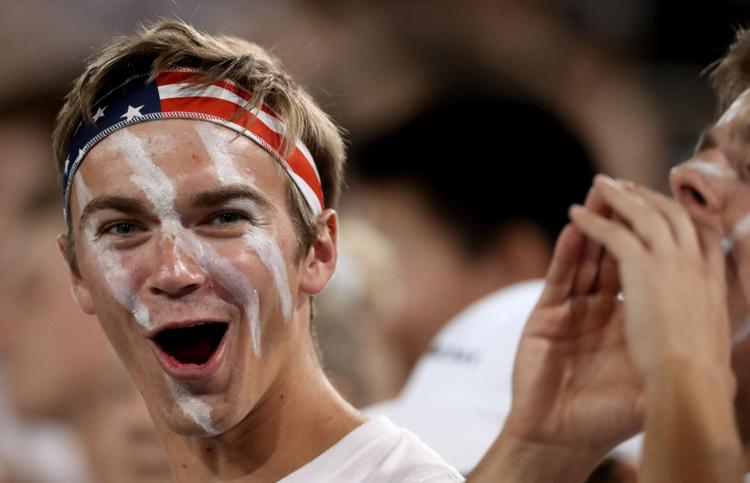 Arizona's late-night football game against Texas Tech wasn't the typically obscure "Pac-12 After Dark" encounter.
The game drew 1.73 million viewers on ESPN, according to Sports Media Watch. How good is that? It was the 10th-biggest audience of Sept. 14, trailing leader Alabama-South Carolina, which drew 4.95 million. It also trailed last Saturday afternoon's USC-BYU game (2.67 million), and the previous night's Washington State-Houston game, which drew 2.07 million viewers.
The last time Arizona had a larger football TV audience was last season's daytime blowout loss at Houston, which was watched by 2.53 million on ABC. The Wildcats have struggled for an audience since. They drew just 798,000 viewers for the Territorial Cup in 2018 and as little as 407,000 and 406,000 for last year's Fox Sports 1 night games against Colorado and Cal, respectively.
The largest Arizona TV audience of this decade was 7.41 million for the 2014 Fiesta Bowl collapse against Boise State. In most years, this week's UA-UCLA game, also broadcast in the late ESPN window, would reach close to 2 million viewers and help justify the Pac-12's decision to give the network the ability to dictate starting times.
But UCLA is no longer must-see football viewing. If Saturday's game draws 1 million TV viewers, it might be a surprise. A more important variable will be whether Arizona can draw 40,000 fans to the game. Last week's total of 37,707 against Texas Tech was the smallest Arizona Stadium attendance for a Saturday home game since 1997.
Perhaps Kevin Sumlin can parachute into Arizona Stadium from a helicopter, delivering the game ball. Maybe that would put more people in the seats.
Contact sports columnist Greg Hansen at 520-573-4362 or ghansen@tucson.com. On Twitter: @ghansen711