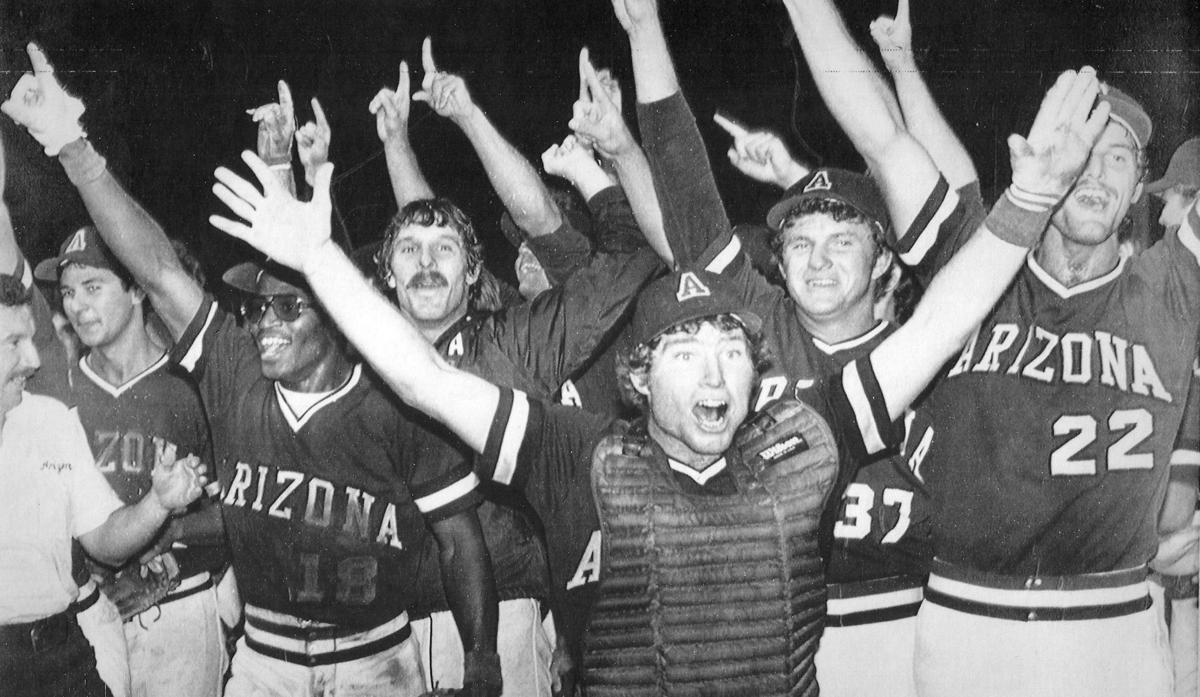 Star columnist Greg Hansen offers his take on Southern Arizona sports, from college baseball and college golf to high school basketball and track: 
Wildcats' 40th anniversary celebration a who's-who of college, pro baseball standouts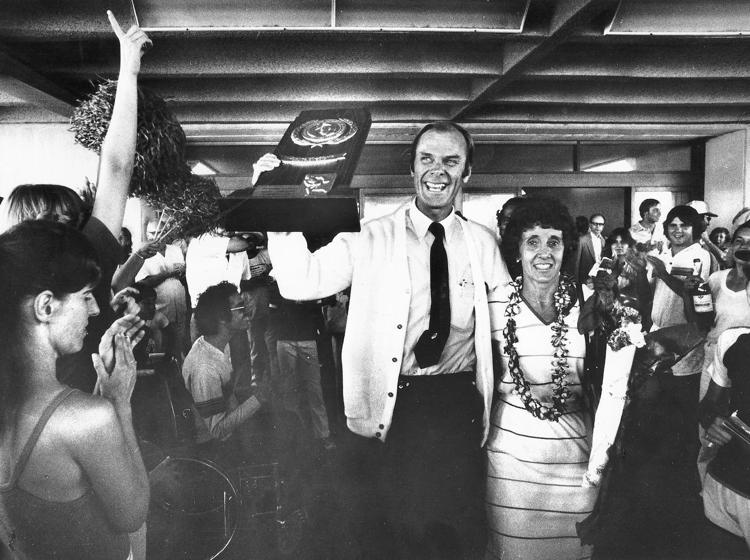 Ordinarily, a 40th anniversary celebration of Arizona's 1980 baseball national champions would be scheduled for a big-game Pac-12 weekend at Hi Corbett Field.
But Arizona is one of the few schools in college baseball whose College World Series champs are still heavily involved in baseball.
MLB spring training starts early in February, and so it was necessary to stage the 40th anniversary this weekend.
It was impressive Friday when UA coach Jay Johnson played host to more than 20 members of the '80 champs. Almost the entire roster from Jerry Kindall's second national title team returned to Tucson.
No one keeps records on such things, but it would be hard to imagine more players from one college baseball team making baseball their life's work. For example:
• Outfielder Terry Francona, the 1980 college baseball player of the year, is the manager of the Cleveland Indians.
• Infielder Casey Candaele, a long-time big-league coach, is the manager of the Single-A Vancouver Canadians.
• Infielder Pat Roessler is the assistant hitting coach for the world champion Washington Nationals.
• Pitcher Jeff Morris of Catalina High School has been a Cincinnati Reds scout since 2004; before that, he was a pitching coach for the Tucson Toros and for Kindall at Arizona.
• Outfielder Scott Stanley of Palo Verde High School has been a Miami Marlins scout since 1993.
• First baseman Wes Clements has been a minor-league manager and coach, and is now a TV analyst and baseball radio talk-show personality.
• Pitcher Craig Lefferts, a long-time big-league reliever, has been a minor-league pitching coach and rehab coordinator for the Oakland A's for 12 years.
• Outfielder John Moses, a former big-league assistant, is the hitting coach for the Triple-A Gwinnett Stripers, an Atlanta Braves affiliate.
• Pitcher Ed Vosberg of Salpointe Catholic High School, part of the Florida Marlins' 1997 World Series championship team, has been a pitching coach for, among others, the Diamondbacks organization.
Also attending the 40th anniversary were former MLB outfielder Dwight Taylor; ex-big-league pitcher Greg Bargar, now a supervisor in the Pima County Sheriff's Department; and catcher David Landrith, who was Flowing Wells High School's baseball coach for almost two decades and is now the head coach at Pusch Ridge Christian.
Former UA assistant coaches Jim Wing and Jerry Stitt attended a Friday night dinner at Johnson's home, and were in attendance Saturday at Hi Corbett Field when the ex-Wildcats participated in, among other things, a home run derby. Ron Quick and Don Hyman, starters for the '80 Wildcats, also returned from Los Angeles and Seattle, respectively.
Arizona opened the '80 College World Series by losing to St. John's and then won five consecutive games, over Florida State, Michigan, Hawaii (twice) and Cal to win the second of what is now four Arizona national baseball titles.
---
UA men's team out to end NCAA golf finals drought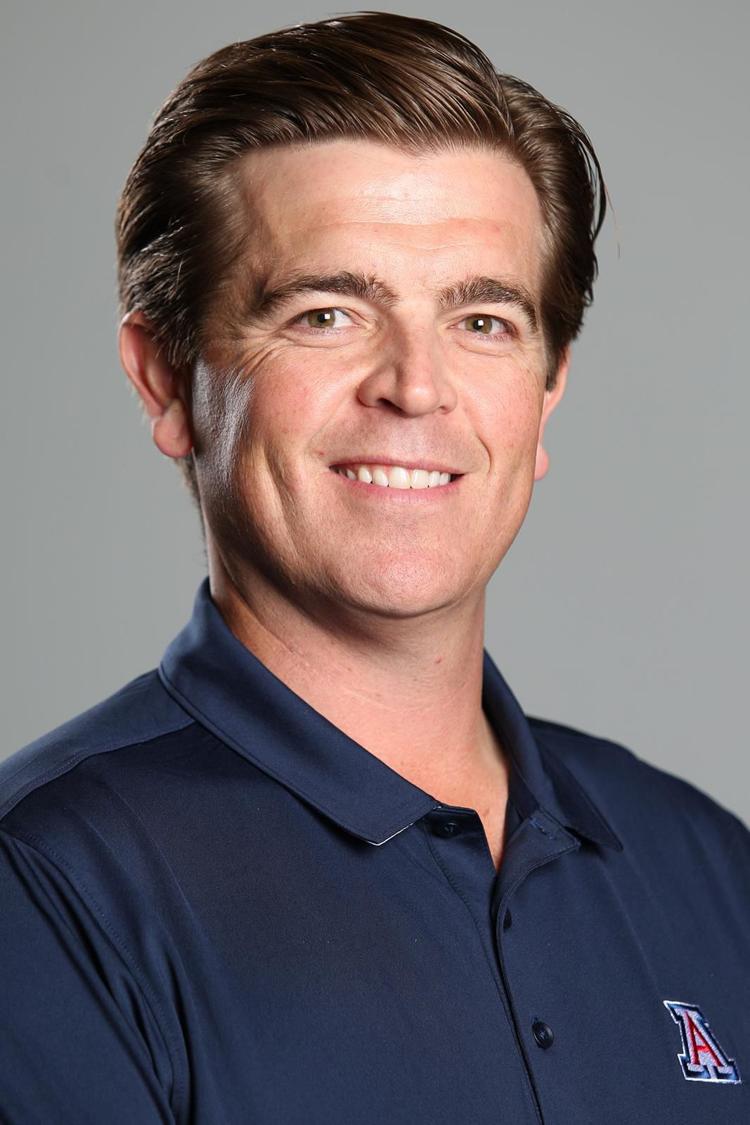 From 1987-2007, Arizona's men's golf team qualified for the NCAA finals every season over a 21-year period in which coach Rick LaRose's club won a national championship and produced PGA Tour regulars such as Jim Furyk, Rory Sabbatini, Ricky Barnes, Ted Purdy, David Berganio and Nate Lashley.
But the Wildcats haven't played in the final round of the NCAA Tournament since 2011, a drought that coach Jim Anderson hopes to break this season.
Anderson's Wildcats, ranked No. 11 by Golfstat.com and No. 14 by Golfweek, open the 2020 portion of their schedule Monday at Sewailo Golf Club, playing host to the 40th annual Arizona Intercollegiate.
"As we know, spring is a new season," said Anderson, a reference to the UA's climb into the national polls during the fall schedule. But this UA team, Anderson's eighth, appears to be poised to make a move back to prominence.
In the two-day, 54-hole event that ends Tuesday, Anderson will start seniors David Laskin and Briggs Duce, both ranked in the top 75 nationally, and junior Trevor Werbylo, a Salpointe Catholic High School grad who is considered a contender for the All-Pac-12 first team.
The Wildcats won the 2018 and 2019 Arizona Intercollegiates; this year's field includes No. 12 Baylor and No. 17 Washington, as well as Mississippi State and Washington State.
---
Tucson's top four sports figures of the week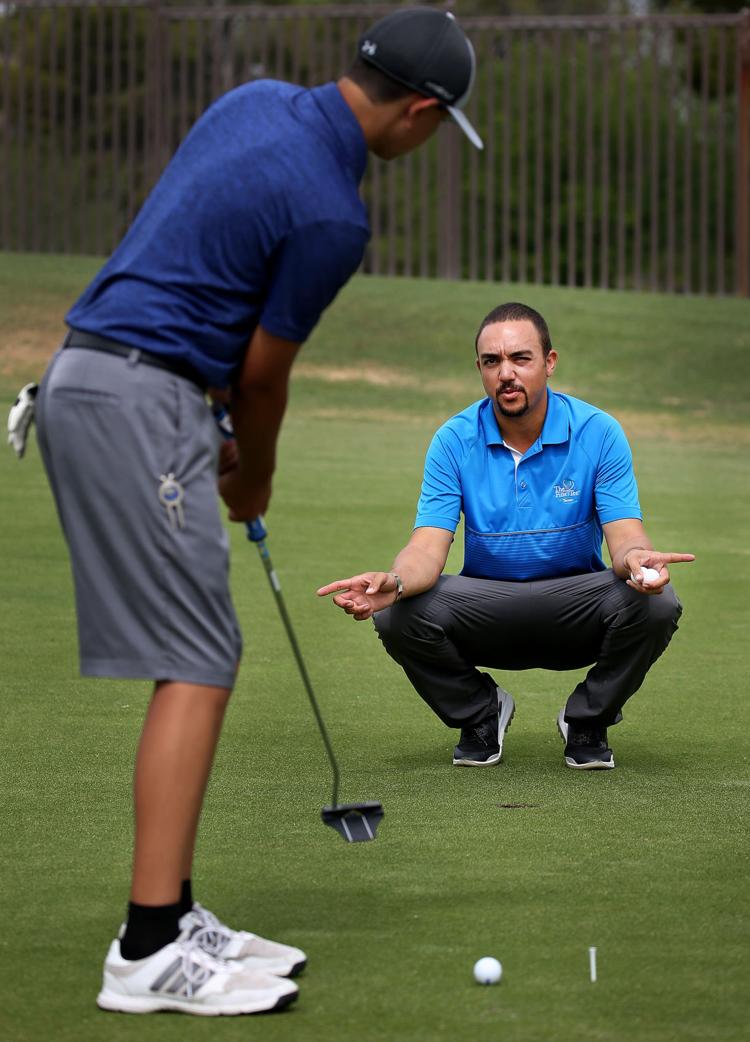 1. Nico Montanez, a graduate of St. Augustine Catholic High School, was the No. 3 American to finish the Houston Half-Marathon last week. After his Tucson prep days, Montanez became an All-America distance runner at BYU, finishing No. 9 in the 2016 NCAA Cross Country championships. This year, Montanez has won the San Diego Marathon and the Sacramento 10-mile championships. He now prepares for the USA Olympic marathon trials on Feb. 29.
2. Landyn Lewis, a Tucson High grad who is the program and life skills director of the First Tee of Tucson, has been selected as one of 15 by the PGA of America who will comprise PGA LEAD class (2020-21). Lewis spent part of last week at PGA headquarters in Florida. PGA LEAD was created in 2016 to identify, mentor and progress PGA Members from diverse backgrounds into volunteer leadership positions in the association. Lewis was the only golf pro from Arizona selected.
3. Shawn Poindexter, Arizona's leading receiver in 2018, will accompany the San Francisco 49ers to the Super Bowl, get a full share of the club's Super Bowl financial split and, if the 49ers beat the Chiefs, receive a championship ring. The 49ers chose to keep Poindexter on payroll after he suffered an ACL tear in an August preseason game against Denver, requiring surgery, ending his playing season.
4. Michael Martinez is the boys junior varsity basketball coach at Sunnyside High School. On Tuesday night, in a loss to visiting Buena High School, Martinez inserted sophomore Esteban Rubalcava into the game with about three minutes remaining. Rubalcava is a special-needs young man, but it hasn't stopped his attempt to be a contributing member of the Blue Devils' JV team. His teammates looked for him on offense, three times passing him the ball for open 3-point shots. All missed, but not by much. Finally, as the clock ran down, Martinez encouraged Rubalcava to get closer to the basket. Once in position, Rubalcava caught a pass and hit a short jumper. His teammates, those in the crowd and those on the opposing Buena team, roared, raising their arms in celebration, embracing Rubalcava as he scored his first basket of the season. Sunnyside lost on the scoreboard, but won at what really matters.
---
Ex-Dorado, Wildcat Turner Washington has memorable ASU debut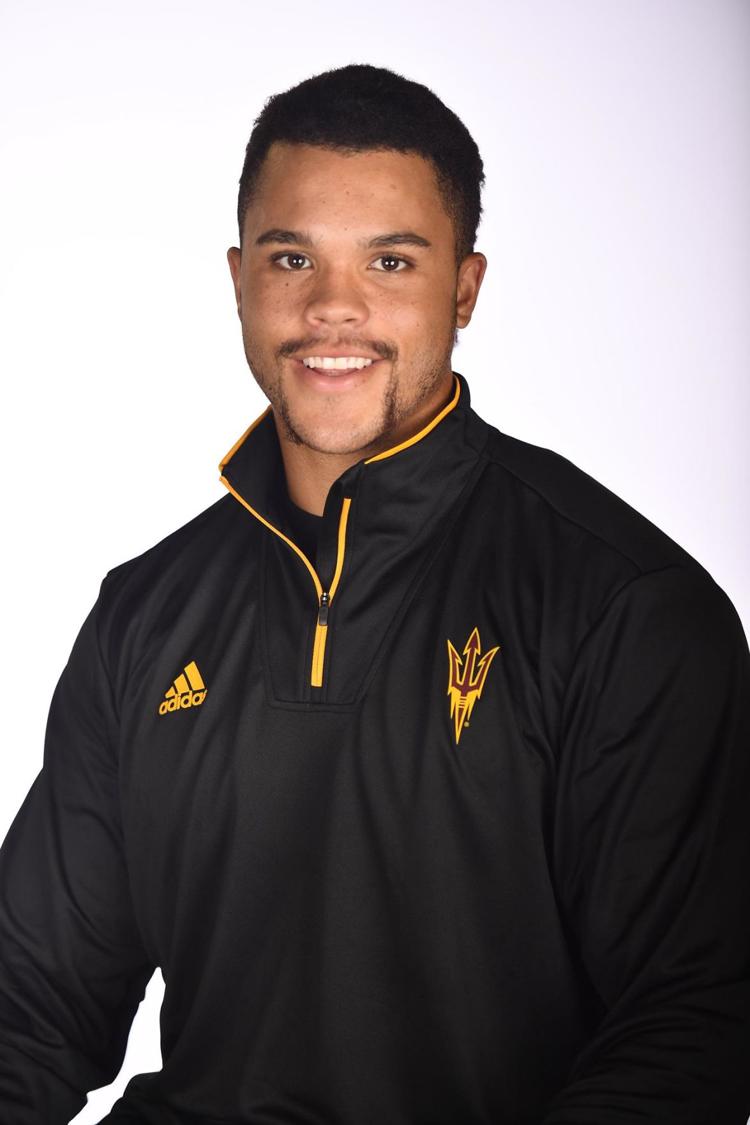 While a student at Canyon del Oro High School, Turner Washington broke every discus throwing record in state history, becoming a national champion and Arizona's Gatorade boys Track and Field Athlete of the Year. After enrolling at Arizona, Washington transferred to Arizona State. In his Sun Devils debut last week threw the shot put 68 feet 1 inch, a personal record and the third-best in ASU history. That sets up a can't-miss Pac-12 rivalry with two-time Arizona All-American Jordan Geist, who has already won the Pac-12 shot put and discus championships and finished as high as No. 3 in the NCAA shot put finals. The two are scheduled to meet at the NCAA Indoor Championships in Albuquerque in March, and again in several competitions leading to the Pac-12 finals. Geist, a junior, is not only preparing for the USA Olympic Trials in June, but is taking a full academic load at the UA's Eller College of Business. UA coach Fred Harvey said Geist will not redshirt during the UA's outdoor season and that the indoor season will be "played by ear … for our elite athletes, it's best Jordan competes for the team at the Pac-12s and NCAAs. It's perfect preparation for the Olympic Trials." 
---
Arizona's Hou sisters invited to play in prestigious Augusta tournament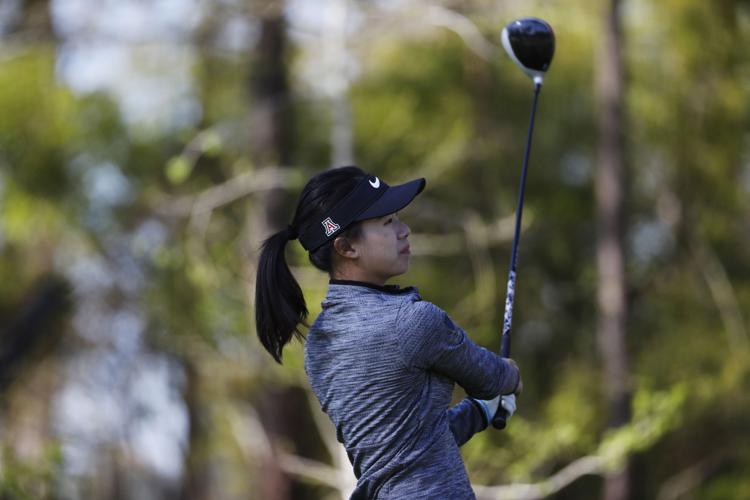 Arizona women's golfers Yu-Sang Hou and Vivian Hou, sisters from Taiwan, were both invited to play in the 2nd annual Augusta Women's National Golf championships beginning April 1 on the famed Masters course. Vivian, a freshman, is ranked No. 3 in the nation in women's college rankings; Yu-Sang, a junior, is ranked No. 16. Both played in the inaugural Augusta event last year, each missing the cut by one stroke. Arizona, ranked No. 3 nationally by Golfweek, begins the 2020 season in early February in Los Angeles.
---
Thoughts turn to Joe Kay after Catalina Foothills' big win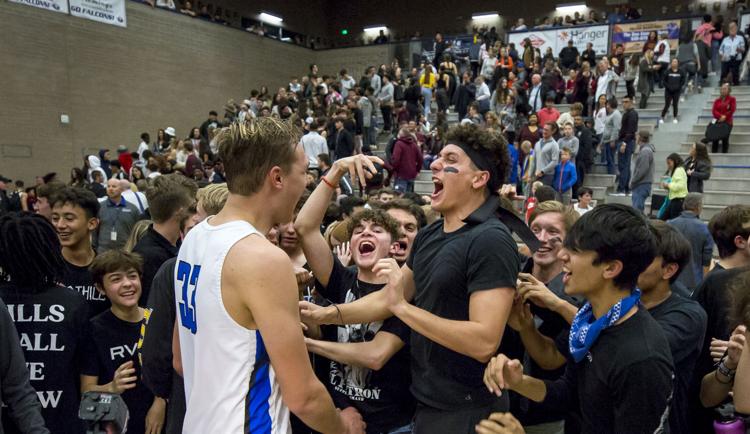 When Doug D'Amore's Catalina Foothills High School boys basketball team beat 18-0 Salpointe Catholic High School last week at the Foothills gymnasium, scores of cheering Foothills fans, mostly students, rushed the court to celebrate. Thankfully, no one was injured. It was a frightening reminder of a February night in 2004 when Tucson High's Joe Kay — bound for Stanford on a volleyball scholarship — dunked to climax a victory over Salpointe and was suddenly engulfed by celebrating THS fans. Kay suffered a life-changing stroke that permanently damaged the use of his right arm and leg. He went on to graduate from Stanford and earn a master's degree from ASU, but he was never able to play competitive athletics again. Kay, now 33, reached a $3.5 million settlement with TUSD in 2006 and fortunately worked hard enough to regain some use of his right arm and leg. Most of those who rushed the court last week were toddlers when Kay was trampled by fans 16 years ago. Salpointe and Foothills, both strong state championship contenders, will play again Feb. 7 at Salpointe. That's enough time to educate a new generation of students on the dangers of rushing a basketball court after a big victory.
---
My two cents: New AIA decision could lead to demise of 'neighborhood' programs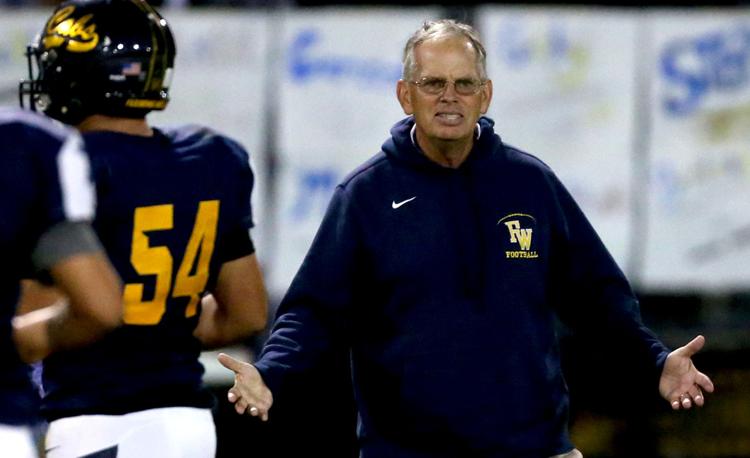 One of the most difficult jobs belonging to the Arizona Interscholastic Association is to find a way to place high school football teams in equitable and fair conferences. Enrollment is far too much of a factor, often skewing common sense when it comes to pairing geographic neighbors into noncompetitive partnerships.
It happened again last week when the AIA put football-challenged Flowing Wells, Cholla and Desert View high schools into a Class 5A conference against powers Salpointe Catholic and Mountain View. It also put a nonpower, Rincon/University, in the same 5A conference with Cienega and Ironwood Ridge, two of Tucson's traditional football winners.
"This type of bracketing can destroy a program," said Flowing Wells athletic director Mark Brunenkant, who was the head football coach at FWHS and at Catalina Foothills for most of the past 25 years and has a keen perspective on the condition of prep football in Tucson.
"It's just not healthy; if we continue to put a Desert View with Salpointe, or a Cholla with a Salpointe, some of these football programs could die a slow death."
Last season, Flowing Wells was outscored 434-181, including losses of 59-0 to CDO and 55-10 to Mountain View. Cholla was outscored 350-182 by its opponents, finishing 2-8.
"We're a true neighborhood school," said Brunenkant. "Our participation numbers are down and we get maybe one or two transfers a year, max. That's about the same number you'll see at Rincon and Cholla.
"Yet we'll be playing against schools like Ironwood Ridge and Salpointe, who get a dozen transfers a year. The open enrollment policies have totally changed the competitive landscape. It would make sense for our 'rivalry game' to be against Amphi, but they are not in our 5A classification."
The AIA is in a tough spot. It must try to be as fair as possible to more than 200 high schools, from Class 1A to Class 6A. But many times the numbers don't work.
If athletic directors like Brunenkant don't fight the system, the system will continue to swallow those like Palo Verde, Catalina and Flowing Wells, those struggling with football participation numbers.
"Sometimes it just doesn't make sense," said Brunenkant. "There's got to be a better way."