Hansen's Sunday Notebook: Convocation brings degrees of joy for these Arizona Wildcats
Star sports columnist Greg Hansen offers his opinion on recent sports news.
Wildcats pack McKale Center one final time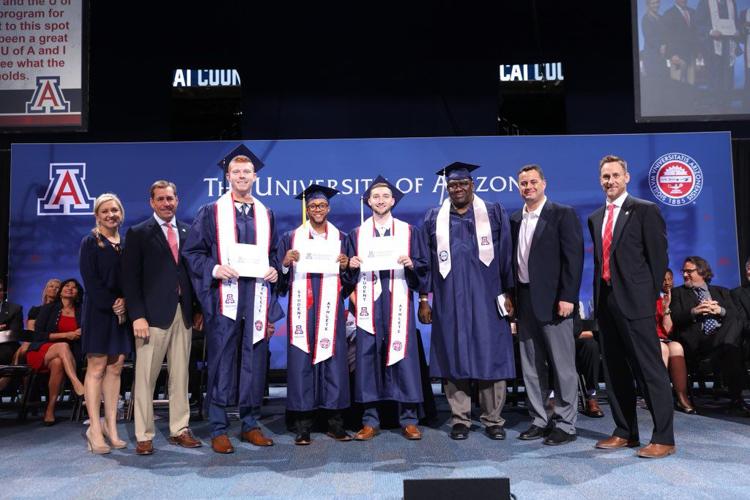 One of the best days of the year at McKale Center has nothing to do with basketball. It is the day that the UA honors Wildcats athletes who earn a degree. Last week there were 113 of them. Three stood out:
1. Larry Demic. The UA's first NBA lottery pick — No. 9 overall to the Knicks in 1979 — is 60 now. Since leaving basketball, he has worked for Lanier Worldwide and Konica Minolta in the greater Los Angeles area. He earned a degree in Global and Intercultural Understanding.
Demic was so good as a UA senior in 1978-79, averaging 19.3 points and 10.3 rebounds per game, that after a streak in which he scored 38 points against UCLA and 36 against Washington State, a clever newspaper copy editor wrote a headline saying the outcome of those games was "Aca-DEMIC."
Last week it was all about academics for the 6-foot-9-inch power forward from Gary, Indiana.
"I went to Indiana to recruit Larry in the mid-'70s and right away I knew the top schools had missed on him," said former UA assistant coach Jerry Holmes. "I just loved him. He was a great kid with this big laugh. His personality was infectious."
Despite sitting on the bench for most of his first three seasons at Arizona — most prospects of his stature today would transfer rather than stick it out — Demic was invited to a pair of postseason All-Star games in 1979, which were the "draft combine" workouts of the day.
"I went to Hawaii with Larry to one of those All-Star Games and I told him he had to work his butt off to impress all the NBA people," Holmes remembers. "The afternoon before the game, many of the NBA coaches were sitting on the patio at a beach-side bar, enjoying the late afternoon. I look up and there's Larry, running sprints on the beach, back and forth, back and forth, unaware all the scouts were watching him. Let's just say that made an impression."
2. Alyssa Thompson. Few Tucson athletes had a better prep career than Thompson did at Salpointe Catholic. As a senior in 2013, she won state championships in the long jump, triple jump, 100 hurdles and 300 hurdles.
After finishing third in the Pac-12 heptathlon, Thompson graduated last week with a perfect 4.0 GPA for her UA career. Not a single B. She plans to enroll in medical school at the UA.
Thompson's perspective on being an athlete at Arizona hits at the core of the debate whether student-athletes should be compensated: "We are the talent, the entertainment, the role models and the faces of the university," she said.
Wouldn't it be nice if, someday, the NCAA created legislation that would permit Thompson and her athletic department peers to be paid to endorse a Tucson credit union, or a car dealership, rather than have all of that money go into the pockets of coaches already being paid millions of dollars?
3. Fullback-linebacker Jamadre Harris-Cobb was one of the most high-profile recruits in the Rich Rodriguez years, a four-star recruit from Los Angeles. He struggled to get on the field; over four seasons, his only statistics were two pass receptions. He did not make a tackle.
Harris-Cobb and his prep teammate, Marquis Ware, who left the football team in 2016, were generally labeled as busts.
But Thursday morning, Harris-Cobb beamed as he walked across the stage at McKale Center and received his diploma from football coach Kevin Sumlin. Harris-Cobb graduated in four years. That goes far beyond tackles, yards gained and recruiting rankings.
Pima's budget troubles focus on football
Pima College has a yearly athletic department budget of $2.6 million for 16 sports. The school pays $818,000 annually for operations (salaries) and equipment and about $1.8 million for sports that involve 366 student-athletes.
That's about as bare bones as a NJCAA athletic department can get.
On June 13, chancellor Lee Lambert is expected to announce budget cuts, and the only sport that has been openly discussed is football. The Aztecs have budgeted $407,000 for football in 2018.
If Lambert eliminates football, it won't be a surprise. It'll be wrong, but not a surprise.
At last week's public forum to discuss the future of PCC's football program, school officials said no sport is safe from budget cuts.
It said decisions will be made based on (a) interest level, (b) league viability, (c) liability risk and (d) sustainable budget opportunities.
Some suggested that other sports be cut to save football. That's ridiculous because, for example, men's and women's tennis and men's and women's cross country have yearly budgets of just $33,000 each. Men's and women's golf both use just $39,000 each year.
No one's wasting any money at Pima. Other than football, the most "costly" sports are men's soccer at $152,000, women's basketball at $143,000 and softball at $142,000.
Brian Peabody's men's basketball team, No. 2 in the nation last season after losing in the national championship game, received just $89,000 from the PCC budget.
To his credit, football coach Jim Monaco isn't trying to save his program at the expense of others.
"I told (athletic director) Edgar Soto to kill football before killing or cutting six or seven other sports," Monaco said.
"We're all struggling and I care about all of the kids here. We've all been put in a terrible situation."
Tucson baseball family title connections run deep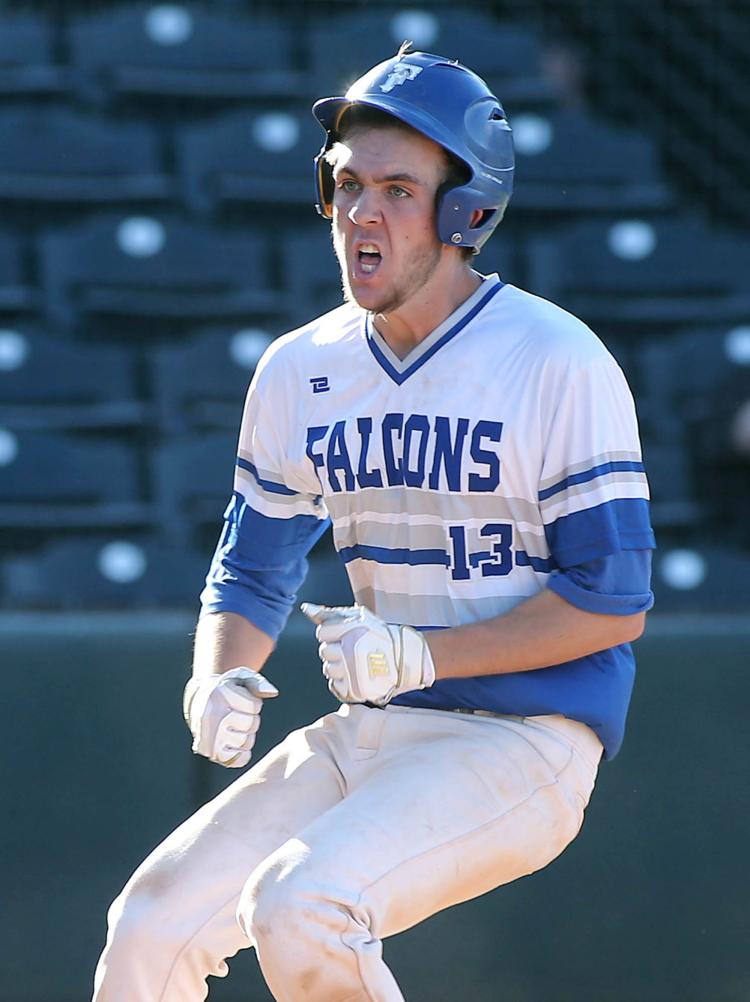 In the mid-1990s, Ron Altherr coached his Tucson American Legion baseball team to back-to-back state championships. His sons, Scott and Lance were a key part of those titles.
Now the sons of Lance and Scott Altherr — cousins Mo of Sabino and Cole of Catalina Foothills — are chasing their own baseball championships.
Cole Altherr hit .360 and has a 5-0 pitching record for Foothills, which plays for the Class 4A state title Monday night. Mo Altherr is hitting .329 as a sophomore, a key part of Sabino's top-ranked powerhouse, which played late Saturday night for the right to be in Monday's 3A state championship game.
And there's another connection to Ron Altherr's state championship teams of the '90s: BJ Clifford, an all-city baseball player at Santa Rita in 1991 and 1992, played with Scott Altherr, also an all-city player for the Eagles. Clifford's son, Sabino junior Preston Clifford, is hitting .407 with a 7-0 pitching record.
Tucson's Angel Leon captures gold at Junior Olympics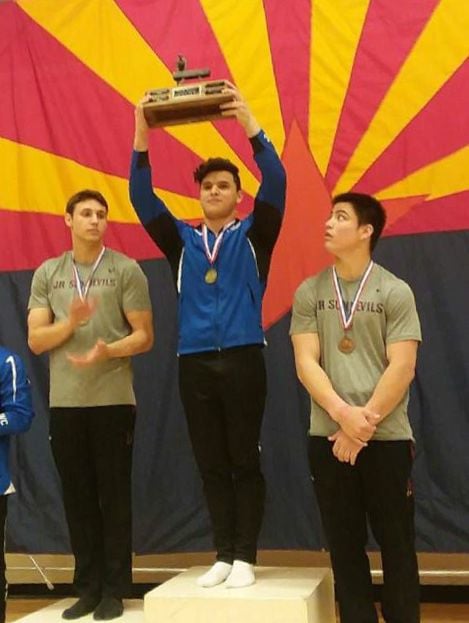 Tucsonan Angel Leon, one of America's leading men's gymnasts, won a gold medal Saturday at the National Junior Olympics finals in Oklahoma City. Leon, who is a senior at St. Augustine High, won the rings competition and was second in the high bar finals. He finished sixth in all-around for Tucson Gymnastics World coach Yoichi Tomita. Leon, who will enroll at Ohio State on a gymnastics scholarship next month, now moves on to August's USA Gymnastics championships, which will be held in Boston.
Salpointe Catholic grad helps set tone for Wildcats golf team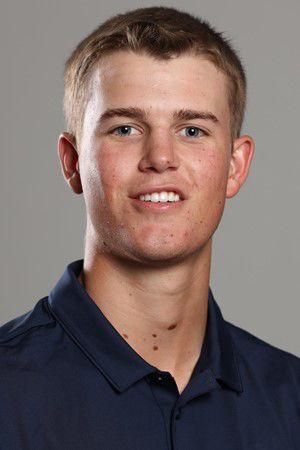 Arizona freshman golfer Trevor Werbylo, a Salpointe Catholic product, had one of the top freshman seasons in UA history, averaging 72.97 strokes per round. He started all 12 events this season and will be in the lineup when Jim Anderson's team tees off in the NCAA Regionals on Monday in Kissimmee, Florida. While preparing for the NCAA meet, Werbylo shot a 4-under-par 68 last week at the U.S. Open local qualifying competition at Sewailo Golf Club. He tied for second and earned one of three berths — out of 53 golfers — in the U.S. Open sectionals early next month. UA assistant golf coach Chris Nallen, a two-time All-American, also shot 68, but did not advance after a playoff.
Lancers' softball coach back in charted territory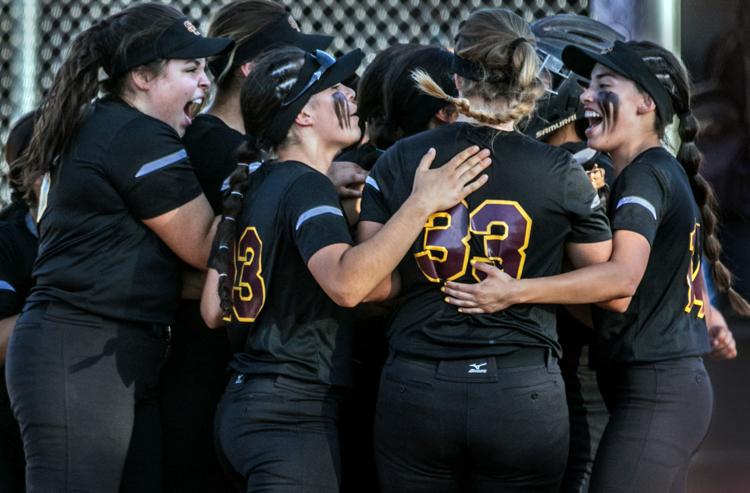 Amy Baray-Rocha has coached 31-4 Salpointe Catholic into the Class 4A softball championship game Tuesday night in Phoenix. Playing in the Big Game is not new turf for Baray-Rocha. She hit .411 for Salpointe's 1996 state championship team, and then was a starting catcher for Eastern Arizona College's 1997 NJCAA national title team. She was then recruited by Mike Candrea in the same recruiting class as Jennie Finch, and became a backup catcher on two Women's College World Series teams at the UA.
Roadrunners should return strong after humbling playoff exit
The Tucson Roadrunners' week in Texas was about as bad as it gets in any sport, any year. The Roadrunners went 0-3 and were eliminated from the Calder Cup playoffs, negating potential games at the Tucson Arena on Sunday and Monday. The American Hockey League is so difficult, filled with 30 NHL affiliates, that you never know when the Roadrunners will again go as deep into the playoffs as they did this year. Yet coach Mike Van Ryn's team established a winning identity this season, and the franchise slowly but surely made a mark on the Tucson sports landscape. The Roadrunners won't see the Texas Stars as often next year; the AHL is adding the Colorado Eagles to the Pacific Division in 2018-19, which means the Stars will move to the Central Division.
Salpointe state champion will be a Tennessee Volunteer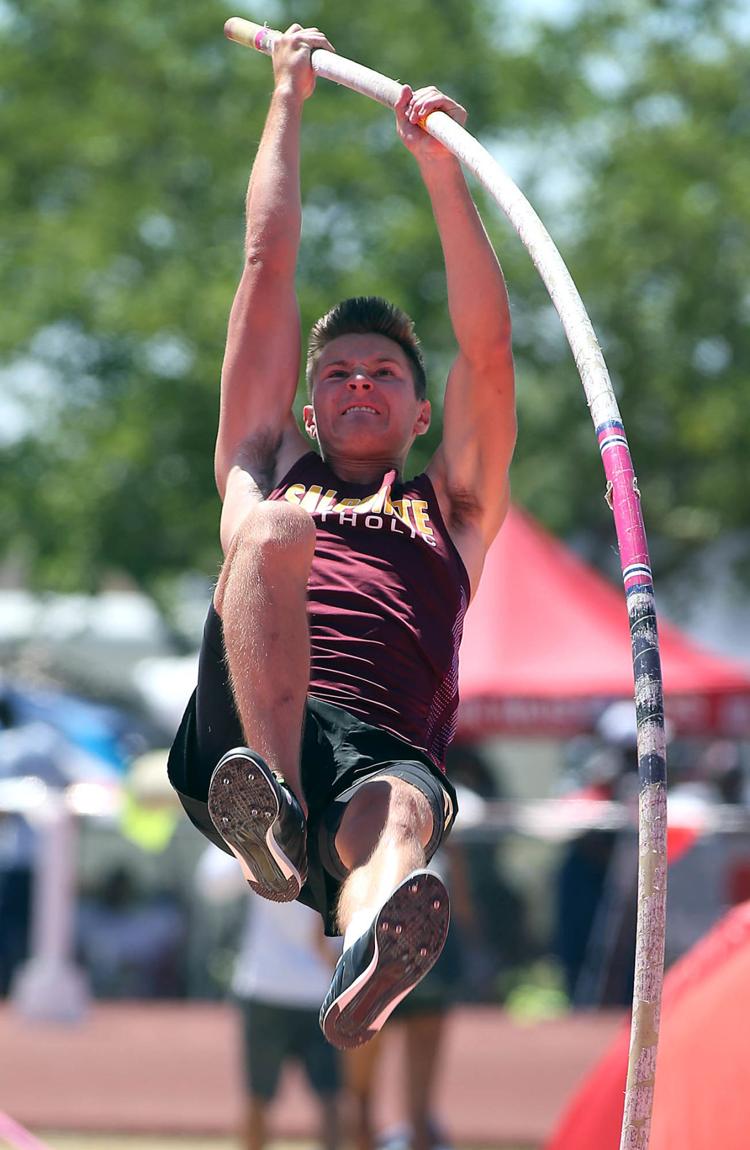 The University of Tennessee signed Salpointe Catholic senior pole-vaulter Andy Ference to a scholarship, and the Vols are getting a good one. Ference won the state championship last week, and in late March broke former Amphi standout Dominic Johnson's Tucson record of 16 feet 5½ inches. Ference cleared 16-6, and six times topped 16 feet this year. Johnson became an All-American at Arizona and competed in the Olympics three times.
Dennis Bene's Lancers attracting college scouts
During spring football practice at Salpointe Catholic this month, coach Dennis Bene has played host to what almost amounts to a top 10 list in college football. Coaches from Alabama, LSU, Stanford, USC, Oklahoma, Texas A&M and Washington have been on campus to scout, among others, junior running back Bijan Robinson. Coaches from Arizona, ASU, Cal and Army also have spent time at Salpointe's football workouts.
Former Arizona swimmer now an expert geologist covering Hawaii eruptions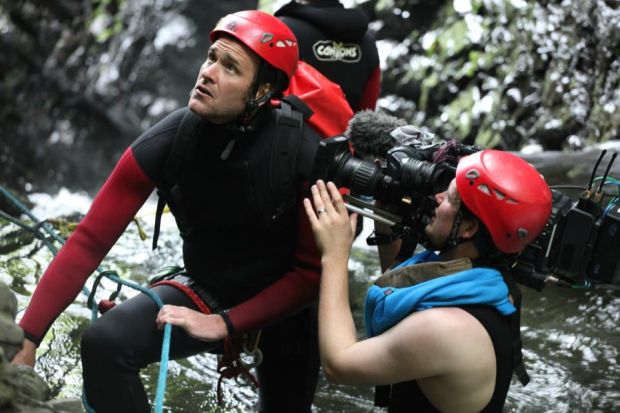 I was watching CNBC last week, following the volcano eruptions in Hawaii, when the anchor introduced an "expert geologist" to discus how long the Kilauea eruptions will continue and how severe the damage might be. That expert geologist was Martin Pepper, who won the 1996 NCAA 100 butterfly championship when he was an All-American swimmer at Arizona. Pepper is now a UA geology professor and former host of "How The Earth Works" on Discovery Science Channel. Pepper said: "This magma is traveling almost 35 miles per hour from below the earth's surface, so it is very difficult to predict."
Sabino grad now a softball batting champion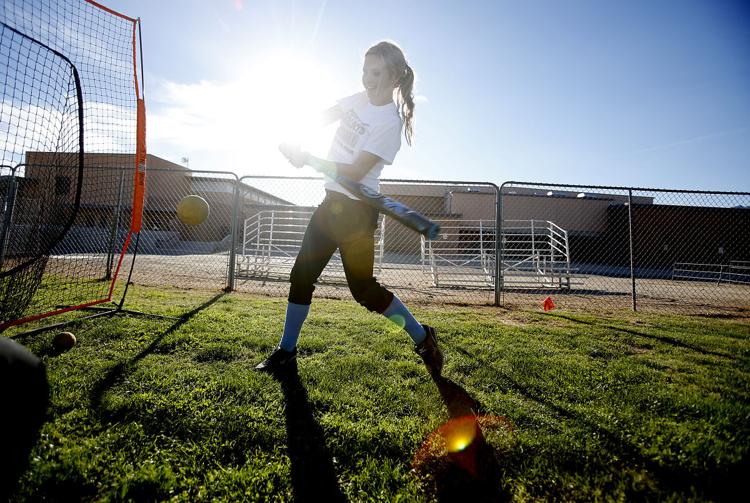 Sabino grad Kelsey Jenkins completed her college softball career at Wisconsin last week by winning the Big Ten regular season batting championship, at .421. She was then named to the All-Big Ten team as a second baseman.
Ex-Cat, former Tucson High pitcher both on to the independent leagues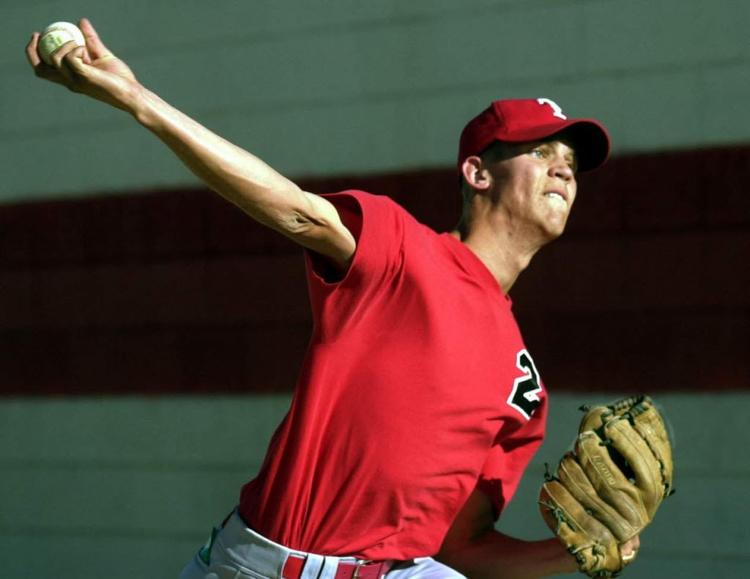 Two of the top pitchers ever to perform in Tucson moved from organized baseball to the independent leagues last week. Daniel Schlereth, a first-round draft pick from Arizona's 2008 NCAA Super Regional team, signed with the Long Island Ducks of the Atlantic League, and former Tucson High pitcher Tom Wilhelmsen signed with the St. Paul Saints. Schlereth, 32, hasn't pitched in the big leagues since 2012; Wilhelmsen pitched in 27 games for the D-backs last season and was released. He spent spring training with the Padres.
My two cents: T.J. McConnell gets paid, but real reward could come later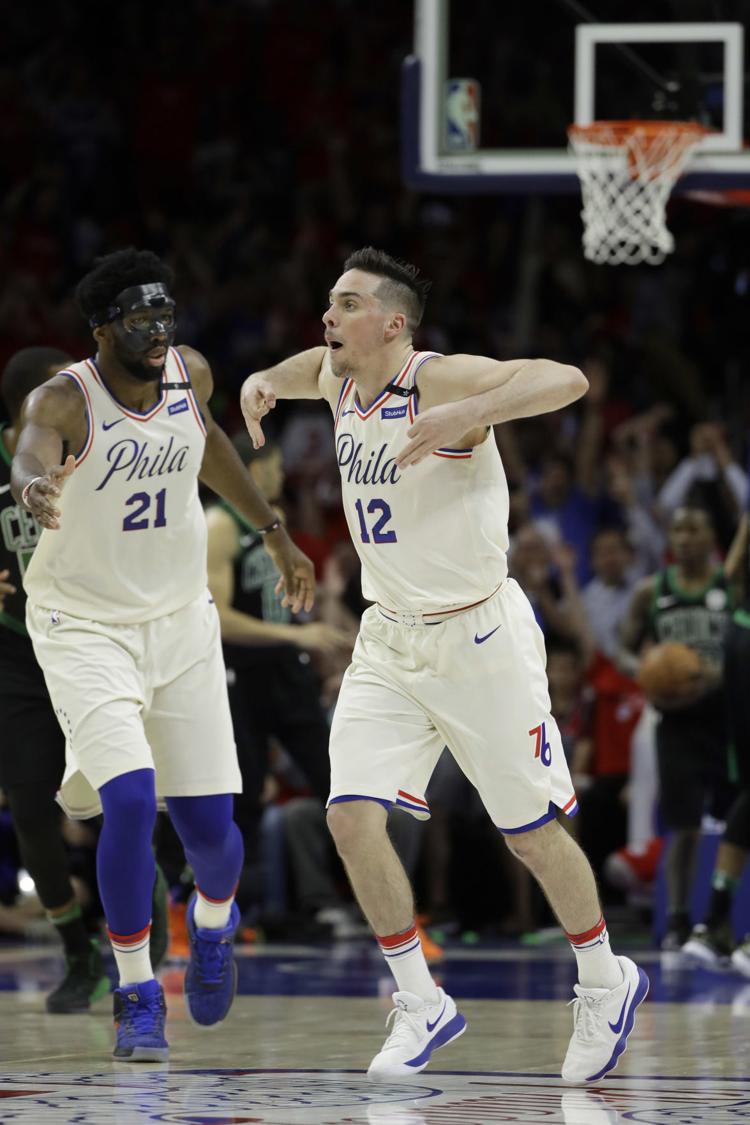 The Philadelphia 76ers on Friday said they plan to exercise the 2018-19 option on guard T.J. McConnell, meaning they will pay him $1.6 million. After that, who knows?
McConnell will always be restricted with top draft picks Ben Simmons and Markelle Fultz playing point guard at Philadelphia. But after McConnell's breakout performances in the playoffs last week, it's likely several general managers in the NBA would invest in McConnell, whether by trade or by just waiting until next year.
"We are going to let more time play out to decide just how to treat T.J., and attempt to reward him for what he has done for this program," Sixers president Bryan Colangelo told reporters. "The reality is that you cannot reward everyone or have everyone fit."
Translation: the former Arizona point guard, 26, will have to wait another year before he signs a more lucrative "second contract" and can hand-pick a team that has a greater appreciation for his get-the-job-done intangibles.