Star sports columnist Greg Hansen offers his opinion on recent sports news.
Sun Devils aren't the first to think outside the box
Tucson should be the last sports community to condemn Arizona State's apparent pursuit of ESPN football analyst Herm Edwards.
You say Edwards can't coach because he's been out of coaching since 2008?
What does that say about Tucson's beloved Steve Kerr? He hadn't coached a game in his life before he became worshipped for his mentorship of the Golden State Warriors.
And now the esteemed New York Yankees have gone the same way, hiring ESPN analyst Aaron Boone — never a coach or manager — to pilot a Yankees team that seems destined for the World Series.
Perhaps the Sun Devils are as smart as they want us to believe, ahead of the game, in believing Edwards, at 63, can be a front man for a program whose profile in the Phoenix area is fair to middling.
Half of the head coaches in Power 5 football are disposable and almost interchangeable. Many are bristly, confrontational types, not the type of men you want to send into a public setting with cameras and recorders rolling as you represent your university and its platform.
Edwards is different. He's a salesman, and ASU football, which hasn't been a steady contender since the 1970s WAC days, needs a salesman more than it needs a man who understands the cover-two defense.
If ASU hires Edwards, the Sun Devils will create a football vibe they have rarely had since Frank Kush's days.
Six years ago, I wrote — seriously — that Tedy Bruschi would've been an intriguing selection to replace Mike Stoops as Arizona's football coach.
There was no way the UA was going to choose or even consider Bruschi for the job, but I thought a football man with such a special connection, such  a dynamic personality, could become the CEO of Arizona football and surround himself with capable defensive coaches as he learned.
ASU athletic director Ray Anderson was an easy target last week, often ridiculed for a rant in which he said the Sun Devils were tired of being average, and that they should finish in the top three of the Pac-12 every year.
That's a reach, for sure, but at least the Sun Devils are willing to get out of the business of recycling the same old football coaches.
Jay Johnson's pitch impresses high school coaches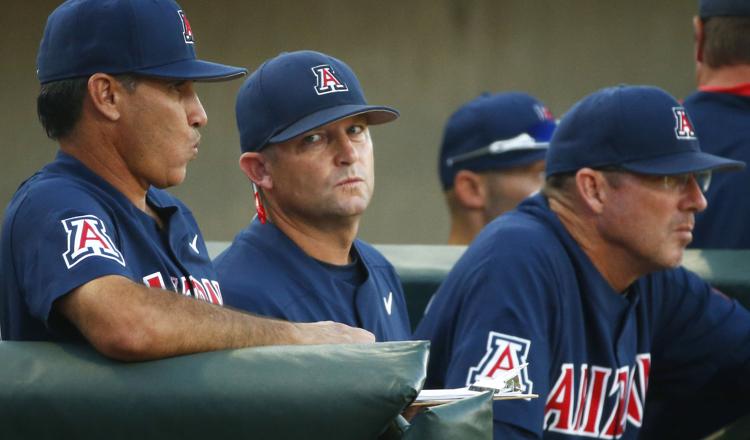 About 200 high school baseball coaches from around the country sat in a ballroom at Loews Ventana Canyon resort Friday morning to hear Arizona baseball coach Jay Johnson talk about bunts, walks, hit-by-pitches and a lot of other things that might put you to sleep.
But it was baseball science.
The UA's third-year coach, who was rewarded with a $500,000-a-year contract over the summer, is a noted small-ball strategist. When Cleveland Indians manager Terry Francona donated $1 million to Arizona for a hitting facility, Johnson made sure two "bunting bays" were installed.
Johnson drew laughs from the audience of coaches Friday when he listed the distances from home plate to the faraway outfield fences at Hi Corbett Field.
"I actually took the Arizona job without seeing the facility," he said. "The day I was hired I was talking to a UA fundraiser and said, 'Can we raise some money to move the fences in?'"
But when Arizona went 24-6 at Hi Corbett Field in 2016, reaching the College World Series championship finals, Johnson realized he could make small ball and Hi Corbett Field's big dimensions work.
"I would tell our players, 'Do you want to win or do you want to hit home runs?'" he said.
I watched as the coaches took notes when Johnson described a three-pronged way to win ballgames:
"Can somebody get hit by a pitch?"
"A mishandled bunt is the greatest creator of a big inning in baseball."
"If you get the leadoff guy on, it's like returning a kickoff to the 50-yard line. You're going to score."
Later that afternoon, I toured the Terry Francona Hitting Facility at Hi Corbett Field. UA freshman shortstop Jacob Blas, one of the nation's top recruits, a former USA Baseball standout, was working alone in one of the four hitting bays.
He wasn't just hitting fastballs one after another. He was spending a perfect December afternoon working on how to fight off a bad pitch and hit it to the opposite field.
Whether to the visiting coaches or to a prized freshman prospect, Johnson's message appears to be getting through.
Fat Lever honors Pueblo roots at Denver Nuggets jersey retirement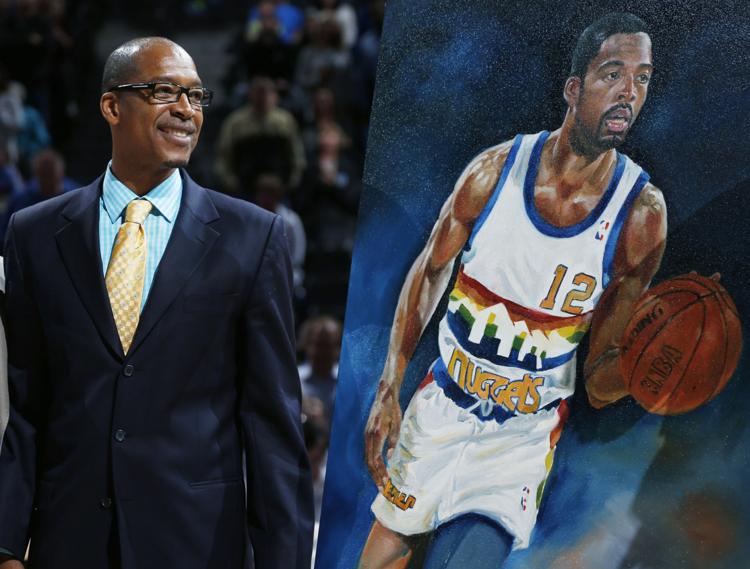 Pueblo High graduate Fat Lever had his jersey No. 12 retired in a ceremony by the Denver Nuggets on Saturday night in Denver. To celebrate the weekend, Lever surrounded himself with those from his old school. Four Pueblo High students, a teacher and school administrator Frank Rosthenhausler were in Denver for the occasion. They are making a video presentation of the weekend. Lever, who led Pueblo to the 1977 and 1978 state championships, met them at the airport and paid for their stay at The Ritz-Carlton Hotel. Roland LaVetter, who coached Lever at Pueblo, also traveled to Denver for the ceremony. First class.
WGCA will honor golfer who led Arizona to '96 national title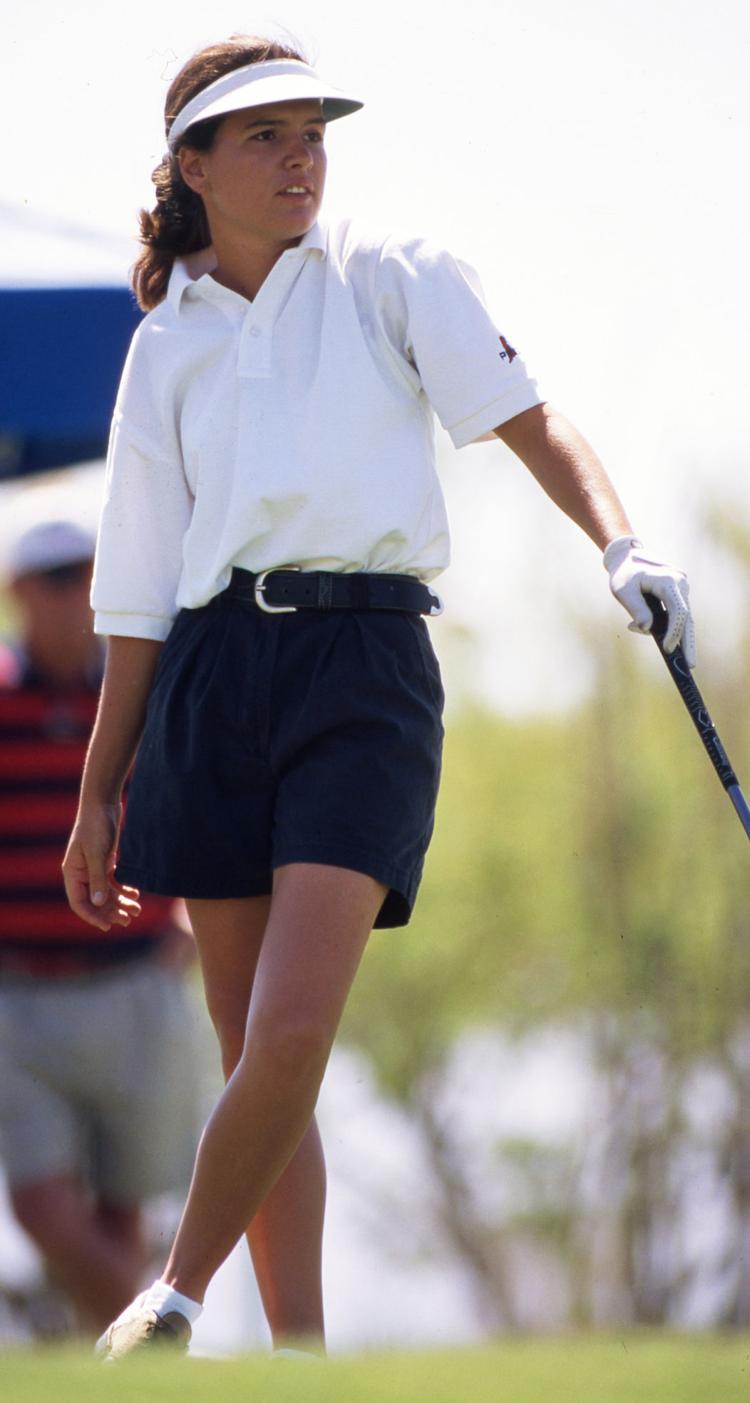 Marisa Baena, who led Arizona to the 1996 NCAA golf championship, is being inducted into the Women's Golf Coaches Association Hall of Fame next Sunday at Planet Hollywood in Las Vegas. Baena, who was a first-team All-American in 1995, 1996 and 1997, will be the 70th college golfer so honored. More impressively, Baena is the sixth ex-Wildcat to be inducted into the WGCA Hall of Fame. She joins Annika Sorenstam, Lorena Ochoa, Leta Lindley, Christa Johnson and Jenna Daniels. Who's next from the strong UA women's golf program? Keep your eye on former Salpointe Catholic state champion Krystal Quihuis, the 2015 Pac-12 Freshman of the Year. Quihius is playing in the ongoing LGPA Qualifying School this weekend. Quihuis, who will return for her final semester at Arizona, shot rounds of 75-76-76, beating 34 older players in a field that includes ex-Wildcats Alison Walshe, Brittany Benvenuto and Alejandra Llaneza.
College Hall of Fame golf tournament coming up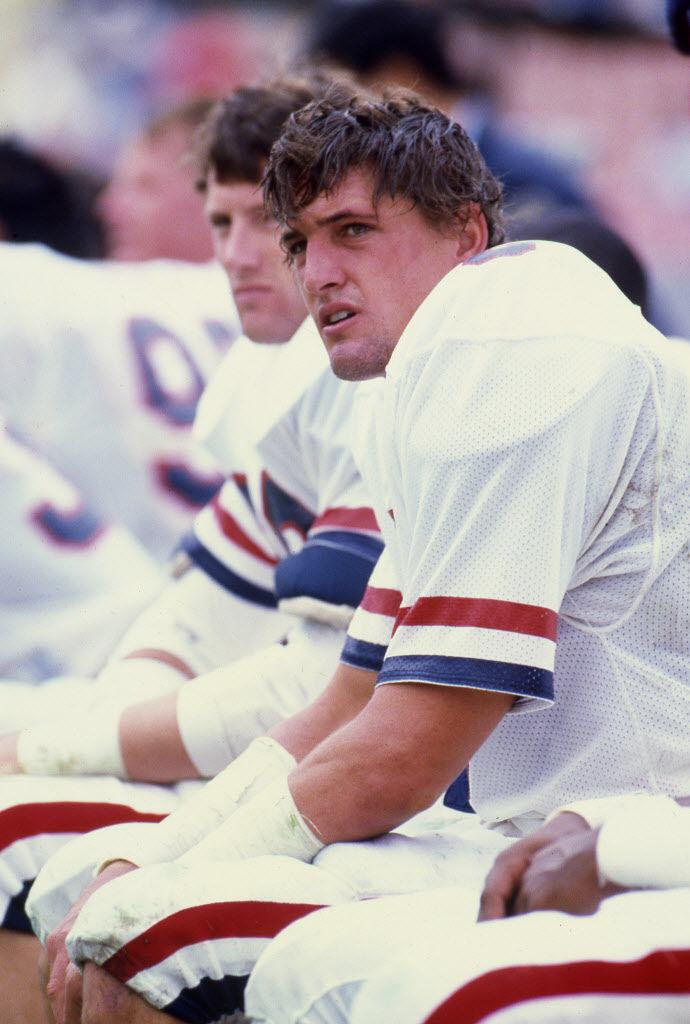 One of my favorite Tucson sports events of the year is the late-spring banquet of the Southern Arizona chapter of the National Football Foundation and College Hall of Fame. It's the night that 11 Tucson prep football players are honored and awarded scholarships for college football. It's a can't-miss night that makes you feel good about today's young ballplayers. To help fund those scholarships, the Hall of Fame chapter, led by president Nemer Hassey, former state championship game football coach at Sahuaro, stages a golf tournament each year. This year's event is Dec. 16 at Omni Tucson National at 8:30 a.m., and this year's field is terrific, including Chuck Cecil, Terry Francona, Eddie Leon and many of Tucson's prep football coaches. Those wishing to play should contact Hassey at hasseyn@vailschooldistrict.org or board member Gene Gonzales at emgonzales13@cox.net.
Two Tucsonans enjoy sweet payout from World Series win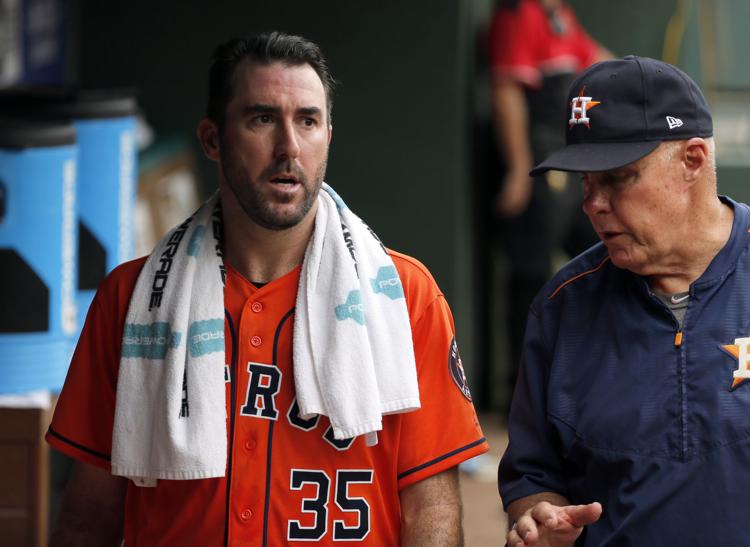 It was a good week for Tucsonans Brent Strom and Craig Bjornson, who were key parts of the Houston Astros' World Series championship. Strom, the Astros pitching coach, and Bjornson, the bullpen coach who has since accepted a similar job with the Boston Red Sox, will each receive a record $438,901, the highest per-person share paid to winners of the World Series. 
Marana local, No. 2 overall on rodeo money list, to compete in national finals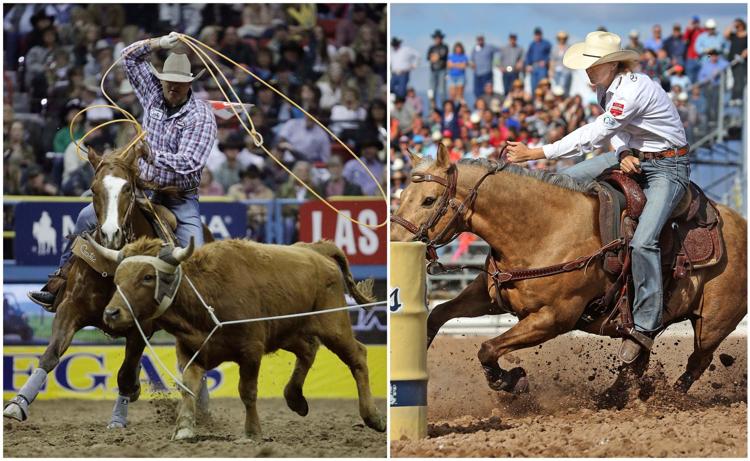 Marana's Cory Petska enters the National Finals Rodeo on Thursday at Las Vegas' Thomas & Mack Center as the No. 2 overall money-winner among heelers in team roping. Petska has officially earned $133,711 this season and will be making his 15th appearance in the NFR. His wife, four-time world champion barrel racer Sherry Cervi of Marana, finished 16th overall this season and thus missed the field by one spot. Cervi did not compete in a full rodeo season, being more selective in her road trips this year.
Wildcats get much-needed help up front
100% COMMITTED BEAR DOWN 🐻🔽 pic.twitter.com/uMYjHPbugU

— NS58 (@NaheSulunga) December 1, 2017
Arizona got a football recruiting commitment Friday from defensive lineman Nahe Sulunga of Calabasas, California. He's a three-star prospect but had only been offered scholarships by UC Davis, Colorado State and Wyoming. But Arizona is in desperate need of defensive linemen and the four-star and five-star defensive linemen are the most difficult prospects in college football. Most of them are at Alabama or Auburn or USC. Perhaps Sulunga can turn out the way UA freshman linebacker Colin Schooler did this year. Schooler's scholarship offers were from Buffalo, Charleston Southern and a few Mountain West schools. How'd he do? It's my guess that Schooler will be named the Pac-12 Freshman of the Year on Tuesday. He made 88 tackles. He was terrific in the league schedule. No other Pac-12 freshman ranks in the top 12 in any statistical category; Schooler was 13th overall in tackles. If Schooler doesn't win the award, I'd look for him to be Arizona's next first-team All-Pac-12 player, in 2018. The Wildcats haven't had a first-team player since Scooby Wright in 2014.
What in the world is Larry Scott up to?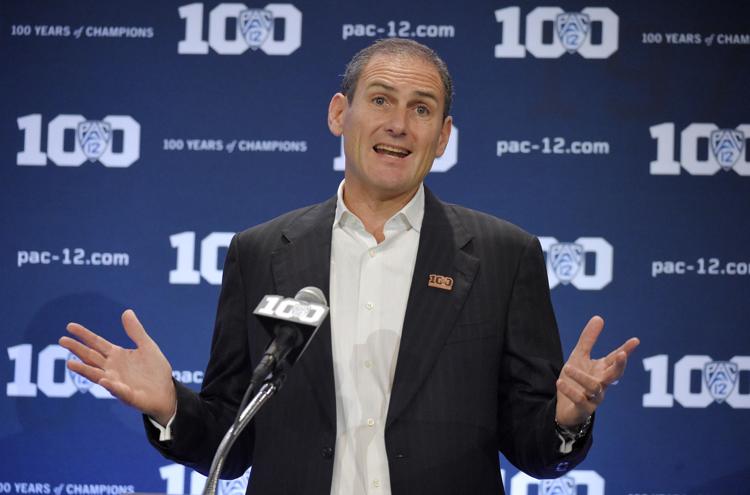 Pac-12 commissioner Larry Scott is often an easy target. Here's the latest: He did not intercede when ESPN and Fox scheduled two of the Pac-12's top bowl games, the Alamo and the Holiday, at the same time on Dec. 28. Both will kickoff at 7 p.m., Tucson time.
Bowl game could provide Khalil Tate long-awaited stage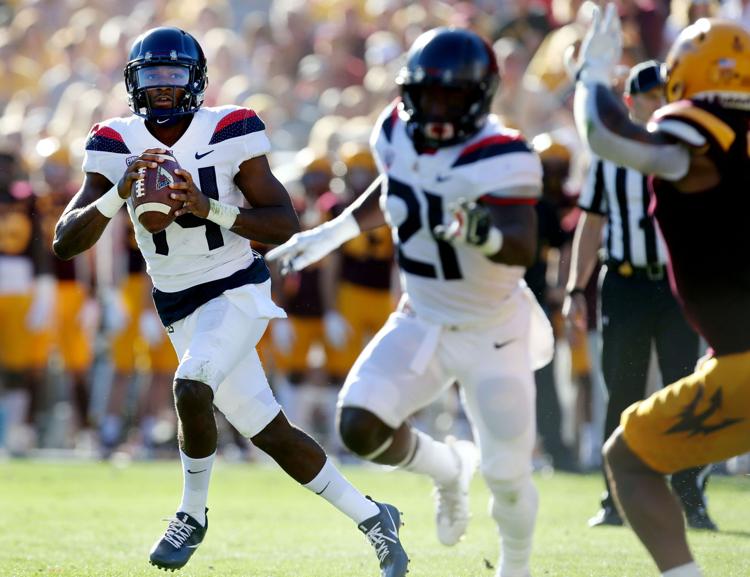 If Arizona indeed plays a Mountain West Conference team in the Las Vegas Bowl on Dec. 16, kickoff is at 1:30 p.m. The game will be televised by ABC. Khalil Tate would finally get national exposure, although the No. 1 issue as Arizona prepares for a bowl game is whether Tate is healthy enough to play. The Las Vegas Bowl would be an ideal platform for Tate to kick off the 2018 Heisman Trophy race and the UA should milk it as far as possible.
New home, same result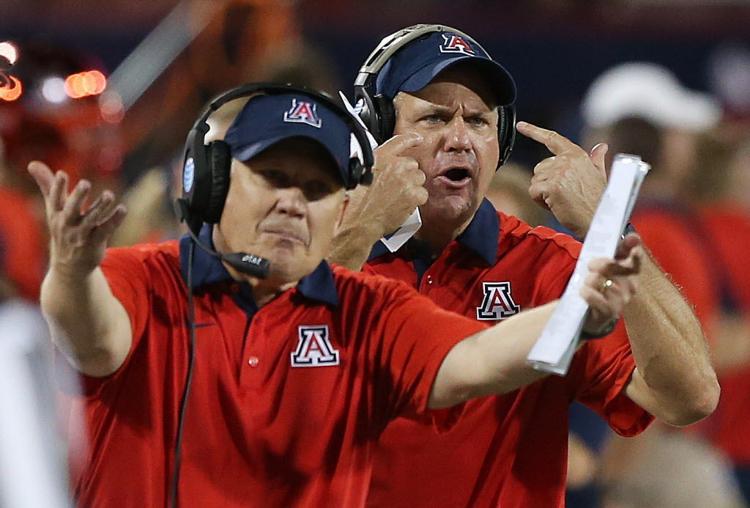 Former UA defensive coordinator Jeff Casteel, in his first season in the same role at Nevada, didn't change much. His Wolf Pack defense allowed an average of 34 points and 471 yards per game. In Casteel's final Arizona season, 2015, the Wildcats allowed 34 points and 466 yards per game.
My two cents: All-Aggies matchup would make for compelling Arizona Bowl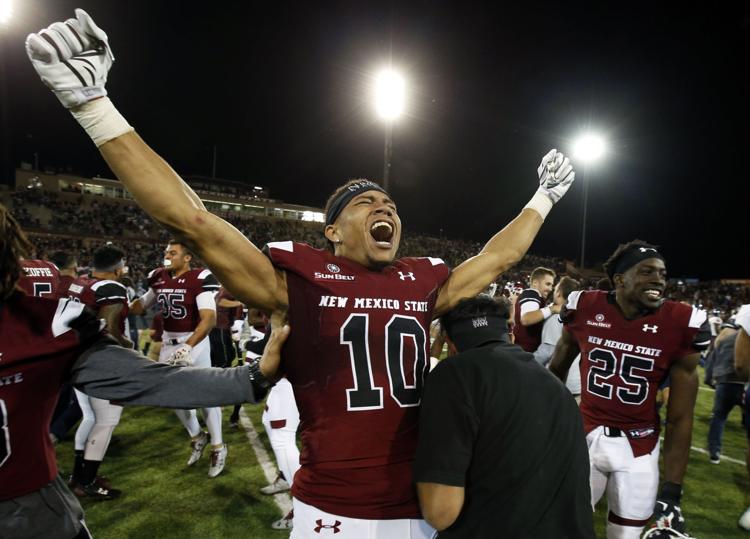 My dream matchup for Arizona Bowl III would be Aggies vs. Aggies.
Utah State, dear ol' alma mater, vs. New Mexico State.
It wouldn't be the sexiest matchup of the bowl season, but New Mexico State is an appealing story and then some. Think Cinderella.
The NMSU Aggies have not been in a bowl game since 1960, and are the FBS program with the longest bowl drought. The Aggies rallied in the final minute Saturday night, coming from behind to beat South Alabama, 22-17, finishing 6-6 to become bowl-eligible.
Arizona Bowl executive Ali Farhang is intrigued by the possibility of thousands of Aggies fans from Las Cruces driving to Tucson for the Dec. 30 game. They are irresistible if you are the Arizona Bowl. Their opponent — Utah State? Colorado State? UCLA? — is yet to be determined.
That often-dreaded Interstate 10 drive from Tucson to Las Cruces, 274 miles of dirt and cacti, has never been more attractive.
Offensive line coach Jim Michalczik leaving Arizona Wildcats for Oregon State
Arizona's offensive line will look very different in 2018.
Offensive line coach Jim Michalczik has accepted a job at Oregon State, where he will join first-year coach Jonathan Smith. (The news was first reported by The Oregonian). The UA has already posted a job opening for his replacement.  
Michalczik tweeted his thanks on Tuesday.
We are so thankful to have been able to spend the last five years as part of the Wildcat Football Family. Thank you to Coach Rodriguez for bringing us to Tucson. It has been a great experience working with the coaches and players and meeting so many wonderful people. Bear down

— Jim Michalczik (@FBCoachM) December 5, 2017
Michalczik is from Port Angeles, Washington, and coached at Oregon State from 1999-2001. Smith was the Beavers' quarterback at that time. FootballScoop.com reported that Michalczik will serve as OSU's associate head coach and run game coordinator, in addition to his position-coach duties. This isn't the first time Michalczik has been courted by another program: Fresno State showed interest a year ago.
Arizona's offensive line will be in full rebuilding mode next season. 
The Wildcats are set to lose guards Jacob Alsadek and Christian Boettcher and tackles Gerhard de Beer and Layth Friekh to graduation. Center Nathan Eldridge will return, as will right tackle Cody Creason, but otherwise there will be new faces all along the offensive line. Michigan State transfer Thiyo Lukusa will be eligible to play; joining him will be three offensive linemen currently committed to the 2018 class.
One of those commits, Amphitheater High School's David Watson, said Tuesday that he remains in contact with Arizona's coaching staff but has yet to talk to Michalczik. Watson has been committed since April, but has received interest from San Diego State.
"As of right now I am still planning on going to Arizona in January," Watson said via text message. "But I would be lying if I said I don't have more questions or concerns than I did yesterday."
UA coach Rich Rodriguez has stayed "in-house" for a handful of recent openings. If he chooses to do so with Michalczik's job, former UA standout Glenn Parker would make sense. Parker, a longtime NFL offensive lineman, recently joined the team as a staff analyst following years as a Pac-12 Networks broadcaster and a stint as a university fundraiser.
Rodriguez recently said Parker, along with other UA staff analysts, have been being helpful behind the scenes.
Michalczik joined the Arizona staff in 2013 after Robert Anae left for BYU. Michalczik had spent the previous 11 years in California, with two stints at Cal sandwiching a two-year term with the NFL's Oakland Raiders. Michalczik's previous coaching stops include Miami (Fla.), where he won a national title in 1991, Montana State and Oregon State. 
Michalczik's departure marks more turnover for Arizona's coaching staff. Rodriguez fired defensive coordinator Jeff Casteel and position coaches Bill Kirelawich and David Lockwood in 2015, the same year safeties coach Matt Caponi left for West Virginia. Three assistants left for other jobs following the 2016 season: Charlie Ragle (Cal), Donte Williams (Nebraska) and Tony Dews (West Virginia).
Just two assistants, co-offensive coordinators Calvin Magee and Rod Smith, remain from the 2015 full-time coaching staff.  Safeties coach Jahmile Addae and defensive line coach Vince Amey had been on the staff as analysts.