Hansen's Sunday Notebook: Dylan Strome, Nick Johnson catch fire at the right time
Star sports columnist Greg Hansen offers his opinion on recent sports news.
Tucson's five leading sports figures of the week
1. Until further notice, Dylan Strome is this city's next big hope for a championship. When the Arizona Coyotes dispatched the 21-year-old center to the Tucson Roadrunners last week, Coyotes GM John Chayka said "the playoffs will say a lot about him." The Coyotes could've given Strome the rest of the year off — he has played 70 games shuttling between the Coyotes and Roadrunners — but a chance to win the Calder Cup is a big deal, even to those in the NHL. "We have high expectations for him," said Chayka. "He's been productive his whole life." Those expectations for the No. 3 overall pick in the NHL's 2015 draft now apply to Tucson's bid to win the Calder Cup, beginning this week.
2. Catalina Foothills grad Chaz Mack is on his official recruiting visit to Cornell of the Ivy League this week. To celebrate the occasion — Mack has committed to play for the Big Red — he was selected an NJCAA Division I basketball All-American last week. Mack led the ACCAC in scoring (19.9) for Jerry Carrillo's Cochise College Apaches and was No. 2 in the league with 10.1 rebounds.
3. Outfielder Johnny Field last week became the fourth player from Arizona's 2012 College World Series championship team to reach the major leagues. Field played 527 minor-league games in the Tampa Bay Rays system before being activated Friday, joining ex-Wildcat teammate Robert Refsnyder on the Rays' roster. Field, Refsnyder, ex-Baltimore outfielder Joey Rickard, now at Triple-A Norfolk, and ex-St. Louis shortstop Alex Mejia, now in Triple-A Memphis, all got to The Show. The 2012 club's franchise pitcher, Kurt Heyer, who was 13-2 that year, unfortunately isn't likely to make it a Fab Five in MLB. Heyer, who pitched 131 games in the St. Louis system, has signed to pitch for the Southern Illinois Miners of the Independent Frontier League. Last year, Heyer was released by St. Louis and played for the Les Aigles de Trois-Rivières of the Can-Am league.
4. Sahuarita High softball coach Chris Fanning won his 500th career game Friday afternoon, at Florence. He has opened quite a gap between himself and the No. 2 man in Southern Arizona softball coaching victories, Sahuaro's Billy Lopez, who retired with 425 wins. Fanning's career at Sahuarita spans 1991-2018; he won state championships in 1999 and 2011.
5. Given his body of work and tenure of three years, Nick Johnson is probably the best player of the Sean Miller years at Arizona. He was the Pac-12's 2014 Player of the Year, a defensive beast who got the most of his ability. Johnson was named MVP of the NBA G League Finals last week, leading the Austin Spurs to the championship by scoring 17 points twice in victories over Raptors 905.
NICK. JOHNSON. MVP. Get your highlights here ⤵️ pic.twitter.com/lps8U7LGvX

— Austin Spurs (@austin_spurs) April 11, 2018
Can Johnson get back to the NBA? He played 28 games for Houston in 2014-15 and since has played in Germany and the G League. At 25, he's not going to get any taller, which means he might be destined to be something like the Crash Davis of minor-league basketball.
Lute was ahead of his time
At Lute Olson's statue dedication last week, a lot was said about his skills as a practice and preparation coach. His longtime UA associate, Jim Rosborough, continues to say Olson was among the best ever at those variables.
When Olson arrived at UA for the opening practices of the 1983-84 season, he gave head manager Todd Walsh — now an analyst for Fox Sports Arizona — an extensive list of components to chart at every practice.
It's no wonder Walsh and his fellow managers earned every dime of their scholarships. Olson's day-to-day statistics charts covered 21 not-in-the-box-score statistics: cutting off a baseline drive, effectively pressuring a pass, reaching for the ball instead of moving your feet properly, communicating to a teammate whose head was turned.
"Those little things became important things," said Walsh, who made a copy of an original 1983 practice chart and presented it to Olson as an after-ceremony gift last week. "Those are the things that all NBA teams follow now as part of their staff analytics process. Lute did it 20 years before it became the thing to do."
Three transactions last week that continued the arm's race in Pac-12 sports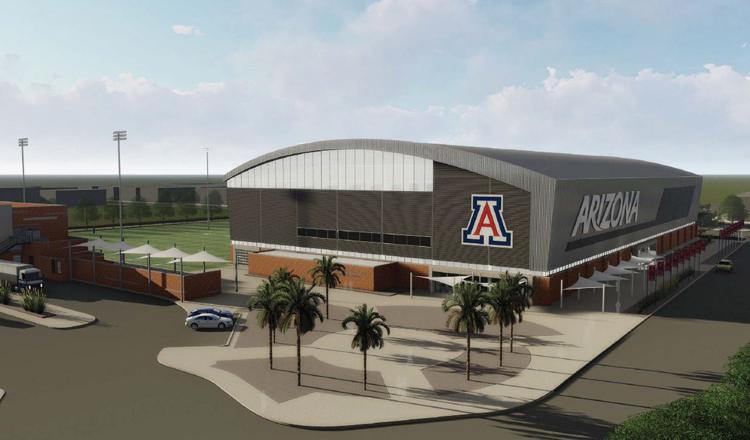 1. Arizona State athletic director Ray Anderson signed a contract extension through 2022 that will pay him a base salary of $800,000 annually. Anderson, who was an off-the-beaten-path hire from the NFL, has been undeniably successful at ASU. The Sun Devils might be paying for Anderson's projects for the next 50 years, saddled with overwhelming debt service — that's typical at most Pac-12 schools now — but he has totally rebuilt Sun Devil Stadium, changed the image of the long-dismal ASU basketball program and has given ASU a personality, which it lacked for almost 25 years. In the 1970s, ASU was one of America's 10 leading college sports programs — an acknowledged powerhouse in baseball, basketball, football, golf and track. Once it joined the Pac-10, it became just another school. The Sun Devils aren't a powerhouse in anything other than golf these days, but under Anderson they are finally building momentum.
2. Construction crews will begin tearing down the old right-field line at Kindall/Sancet Stadium this week, making way for the $16 million UA indoor practice facility. It won't be a game-changer, but it will give the athletic department the look of a big-time campus to rival those at Oregon and Washington, among others, and even Utah and Colorado, which have built indoor facilities since joining the league seven years ago.
3. Washington signed a 10-year, $12 million per-year apparel (and cash) deal with Adidas last week, planning to leave Nike when that contract expires in a year. Only UCLA, with an $18.6 million-a-year deal with Under Armour, is known to have a better apparel contract in the Pac-12. By comparison, Arizona, which gets about $3 million in gear from Nike every year in a deal that runs through 2025, got boat-raced by the Huskies. So did Washington State, Colorado, Oregon State, ASU and Utah, all of which get less than $6.5 million annually from their apparel partner. This also continues the shift away from Nike. In recent years, Washington, Cal, Utah and ASU all have left the Nike family. The timing isn't good for Arizona; the Nike/Adidas/Under Armour bidding war is at its height; the Wildcats won't be able to cash in for another seven years.
UA women's golf program continues to shine
The most successful sports program at Arizona continues to be Laura Ianello's women's golf team. Ranked No. 9 entering the Pac-12 championships this week, Ianello and associate head coach Derek Radley engineered the signing last week of Ya-Chun Chang of Taiwan, who is the highest-ranked  golf signee in the top women's golf league in the NCAA. In its four tournaments leading to the league championships, Arizona finished first, first, second and third.
Krystal Quihuis moving up money list, eyeing LPGA Tour status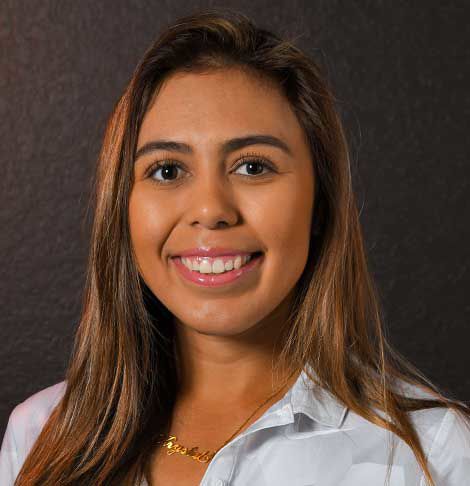 Former Wildcats golfer Krystal Quihuis, who bypassed this semester after qualifying for the LGPA's Symetra Tour, continues to have success. She finished 17th last week in the IOA Championships in Beaumont, California, and is now No. 16 on the money list. The 10 leading money-winners earn LPGA Tour status next year. Quihuis next embarks on a series of tournaments in Georgia, South Carolina, North Carolina and Pennsylvania.
Amphi golf grad is player of the year after winning conference title
Amphitheater High School grad Jessica Williams was named Cal Pac Golfer of the Year last week, leading Embry-Riddle Aeronautical University to the Cal Pac championship. Williams, a sophomore, won the conference title by seven strokes, shooting 73-73-75.
Cienega leads way as four local juggernauts meet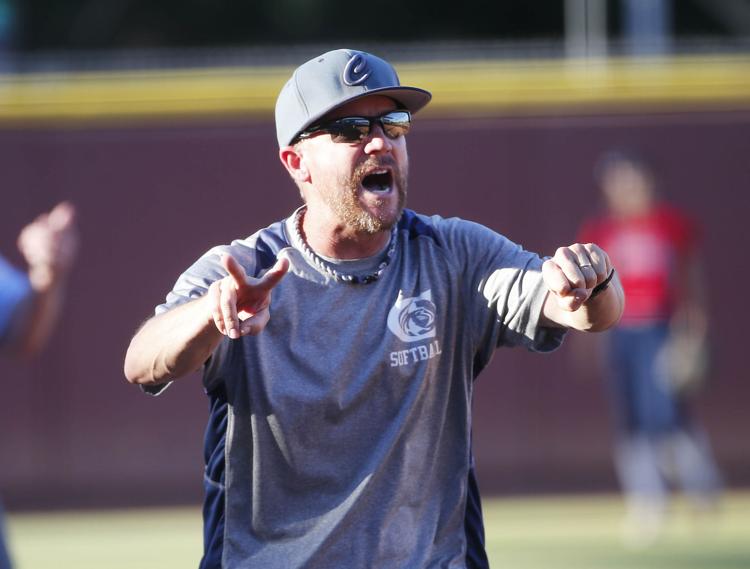 In the final week of the regular season in AIA softball this week, Tucson's four leading teams meet one another in big showdowns Tuesday. Cienega, ranked No. 2 in the state, will play host to No. 8 Ironwood Ridge. Cienega has the leading freshman in Tucson, Breezy Hayward, who is hitting .516 with six home runs. Ironwood Ridge is led by senior third baseman Isabel Pacho, who is hitting .645 with eight homers; Pacho will play at Arizona next year. The other showdown Tuesday pits No. 5 Salpointe Catholic against No. 10 CDO. Salpointe junior Diana Montano has been terrific, hitting .485 with a Tucson-high 57 RBIs. The Dorados, pursuing another state title, are keyed by senior catcher AJ Kaiser, bound for Syracuse next year. Kaiser is hitting .493 with nine home runs.
Pair of Tucsonans will run Boston Marathon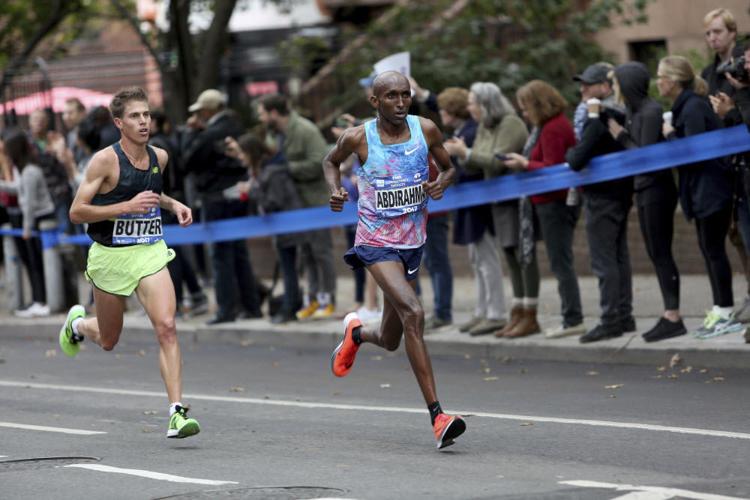 At the Boston Marathon on Monday morning, Tucsonans Abdi Abdirahman and Stephen Sambu, both former Arizona All-Americans, are in the elite category, which is the first to leave the starting line. Abdirahman, of Tucson High, has been training in Ethiopia for much of the winter. If he can come close to his career best of 2 hours, 8 minutes and 56 seconds, he should be in the leading pack all day.
Sean Miller targeting Pitt forward who could provide valuable minutes
Sean Miller is recruiting Pitt grad transfer Ryan Luther, a 6-foot-9-inch power forward. I watched YouTube highlights of Luther and he appears to be a capable off-the-bench guy. Out of high school near Miller's home turf of Gibsonia, Pennsylvania, Luther was offered scholarships to Duquesne, Bucknell and Buffalo. Luther's only other official visit was to Dayton, then coached by Archie Miller, Sean's brother. In most years, Arizona probably wouldn't recruit Luther, but this isn't most years.
Matt Brase coaching in Caribbean Cup after G League contract expires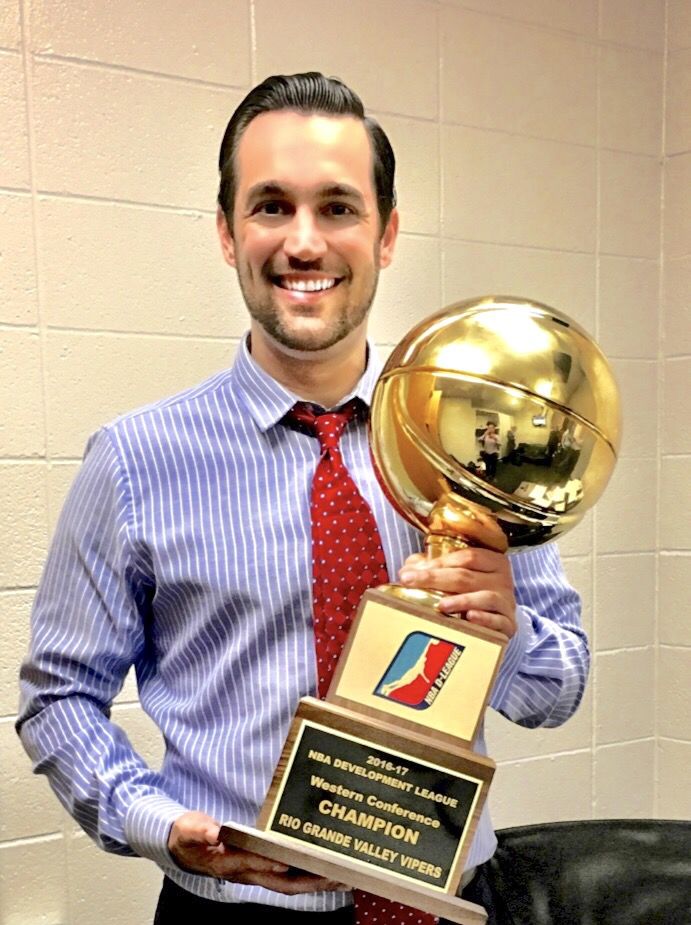 After coaching the Rio Grande Valley Vipers to the G League playoffs for a third consecutive years, Catalina Foothills and UA grad Matt Brase is becoming a free agent.
His contract with the Houston Rockets expires in August. He has no complaints. "It's awesome here; the management is great, it's a good spot to be."
When Houston concludes the NBA playoffs, Brase will become head coach of the Haitian national team in the Caribbean Cup. He is hopeful the team includes Haiti natives and NBA big men Nerlens Noel and Skal Labissiere.
"We have training camp in Miami, and we have a very small budget," Brase said. "No one's getting rich. I wanted to be part of it to help Haiti, which was devastated by a 2010 hurricane. I've been there; it's devastating. We are working on raising money to help in any way. We might not be able to built Haiti's basketball program to the Olympic level, but we're going to get it started."
My two cents: UA could learn a thing or two about ceremonies from Oklahoma
Lute Olson's statue ceremony was, to put it kindly, understated. It was squeezed into a Thursday afternoon, outdoors on a hot and windy afternoon, with a crowd of about 200 by-invitation-only attendees and a minimum of former UA players, three, speaking about Olson.
The UA located Olson's statue at the north entry of McKale Center, which is out of the way of foot traffic. The statue itself is underwhelming. It doesn't have a pedestal. It doesn't demand your attention.
The ceremony was the minimum the school could do to honor the coach who created Arizona's athletic department brand.
No one sang "Bear Down, Arizona." There was no video highlighting Olson's career. It was weak. UA president Robert C. Robbins was busy and could not attend.
By comparison, Oklahoma unveiled a statue to former football coach Bob Stoops on Friday evening. It was a big event. A crowd of about 1,500 attended. So did the OU marching band, which played "Boomer Sooner." More? Toby Keith sang a few songs and about 100 ex-Sooner football players attended. OU legend Barry Switzer spoke. The school played a video that celebrated Stoops' 18 seasons.
The bronze statue of Stoops, mounted on a pedestal, is about 10 feet high. It has a powerful presence and was placed at a prominent entry area to Memorial Stadium.
And it's not like Stoops had a career superior to Olson; both won one national championship.
The Sooners know how to celebrate their success. Arizona should be taking notes.