Moment of truth coming for Wildcats in recruiting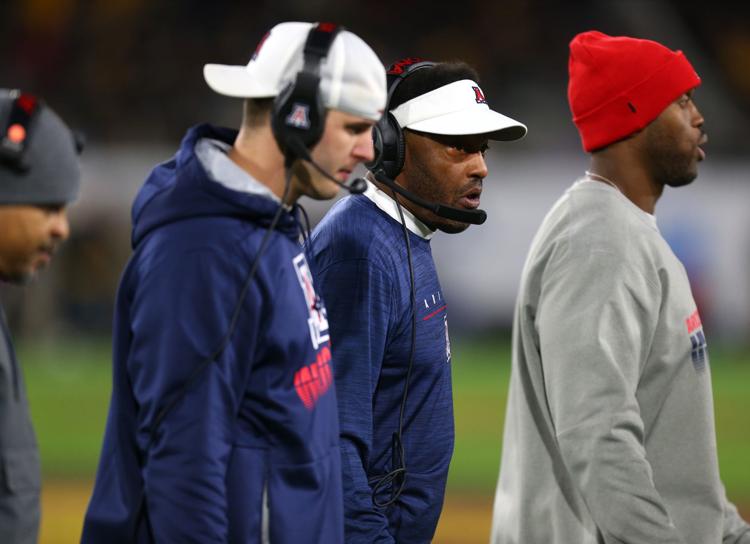 College football teams will sign the majority of their Class of 2020 recruits Wednesday, and for Arizona's Kevin Sumlin the moment of truth will be the decision made by UA legacy prospect Jason Harris of Gilbert's Higley High School.
The four-star defensive lineman, son of Desert Swarm All-America linebacker Sean Harris of Tucson High School, is said by Rivals.com to be leaning toward signing with Colorado and coach Mel Tucker.
If so, it'll be a significant blow to the UA football program; if Sumlin can't successfully recruit the son of Sean Harris and Cha-Ron Harris — two Wildcat athletes of the 1990s, whose oldest son, Jalen, is an Arizona starting defensive end — it'll be another gut-punch.
Jason Harris visited Indiana last week and Oregon a few months ago. He is taking his official visit to UCLA this weekend.
Jason's last 10 days have been a time he'll probably never forget.
On Monday, UCLA coach Chip Kelly visited the Harris home in Gilbert.
On Tuesday, Colorado's Tucker and two assistant coaches visited Harris.
On Wednesday, Indiana head coach Tom Allen and two assistant coaches visited the Harrises.
On Thursday, Sumlin visited the Harris home.
On Friday, Harris received the Curley Culp Award at the National Football Foundation banquet in Scottsdale, an honor emblematic of the state's top high school defensive lineman; Harris made a state-leading 24 sacks during his senior season at Higley.
And then on Friday night, Harris and his parents flew to Los Angeles to spend the week with UCLA's coaching staff, which several months earlier entertained Sean Harris' former Arizona teammate, longtime NFL lineman John Fina, whose son, Salpointe tackle Bruno Fina, subsequently committed to play for the Bruins.
One variable schools like UCLA and Colorado are able to use to entice Harris is the visibility quotient. Sort of like: if you go to Arizona, you might disappear from view.
I examined the 2019 college football TV ratings compiled by Sports Media Watch and discovered that fewer eyeballs saw Arizona's 2019 season than every Pac-12 school except Cal and Oregon State. Here are the totals from ESPN, ABC and Fox, which is basically a rich-get-richer scenario:
Oregon: 28.7 viewers in 10 broadcasts.
Washington: 18.9 million in 10 broadcasts.
USC 15.7 million in nine broadcasts.
Utah: 14.4 million in eight broadcasts.
Stanford: 11.7 million in seven broadcasts.
Arizona State: 10.1 million in six broadcasts.
Colorado: 9.6 million in seven broadcasts.
Washington State: 9.2 million in six broadcasts.
UCLA: 9.1 million in seven broadcasts.
Arizona: 7.8 million in seven broadcasts.
Cal: 5.4 million in seven broadcasts.
Oregon State: 1.9 million in three broadcasts.
Most games not broadcast by ABC, ESPN or Fox were televised by the Pac-12 Networks, which typically draws between 50,000 to 150,000 viewers per game. The lowest-rated game involving a Pac-12 team on ABC/ESPN/Fox was 251,000 for the Cal-Utah game broadcast on Fox Sports 1.
Pac-12 teams split media rights revenue equally, about $30 million per year. But ESPN and Fox decide which teams will get prime time programming and more eyeballs.
Arizona's most-watched game, against Texas Tech on ESPN, drew 1.73 million viewers. Those numbers outdrew even the Territorial Cup (1.44 million).
What does faraway Indiana have to offer a prospect like Jason Harris? It took the Hoosiers just three games — against Ohio State, Michigan and Penn State — to draw 8.4 million viewers, which is more than watched Arizona all year.
---
Pac-12 teams blitzing through nonconference slates this year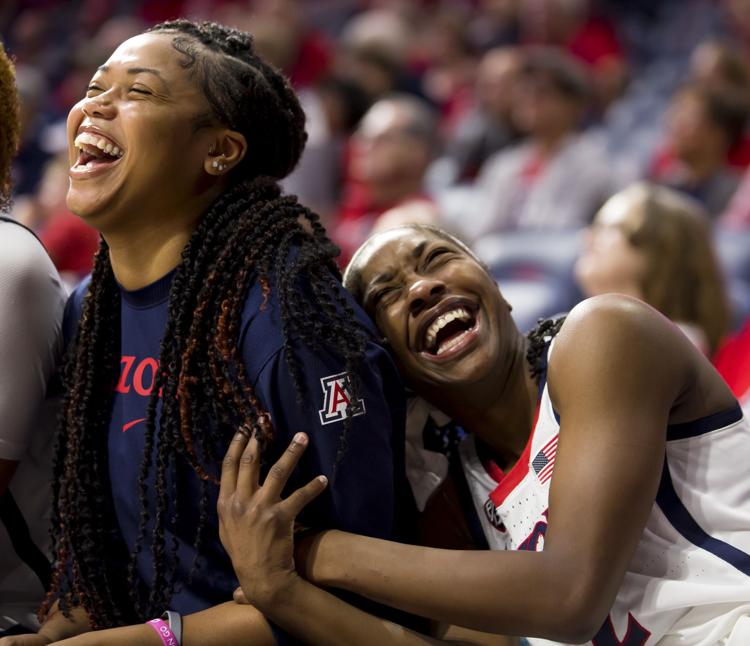 If all goes according to form in the few remaining nonconference basketball games for Pac-12 women's teams, undefeated Arizona will enter the league opener Dec. 29 at Arizona State with stacked opposition at the top.
Here's how the Pac-12 projects when nonconference games are completed a few days before Christmas:
Women's basketball has never been better in the Pac-12. For the first time in history, four Pac-12 teams are ranked in the top 10 in the current AP Top 25: 1, Stanford; 3, Oregon; 4, Oregon State; 10, UCLA.
That puts Arizona's school-record 10-0 start in perspective.
The league is so difficult that No. 1 Stanford is 3-0 against Top 25 teams Gonzaga, Syracuse and Mississippi State, and plays three more powerful teams — Ohio State, Texas and Tennessee — before league play.
Adia Barnes' Wildcats complete their nonconference slate with a 1 p.m. game against UC Santa Barbara on Saturday. The Gauchos were 4-5 through Friday. If there's one uncertainty about Arizona's 10-0 start it's that the Wildcats played just one Power 5 foe, Texas, and nine small schools that had gone 30-47 through Friday.
When Pac-12 play begins, Arizona must play consecutive road games against ASU, USC and UCLA. Ready or not, right?
---
Todd Schulte traveled circuitous route to reach Salpointe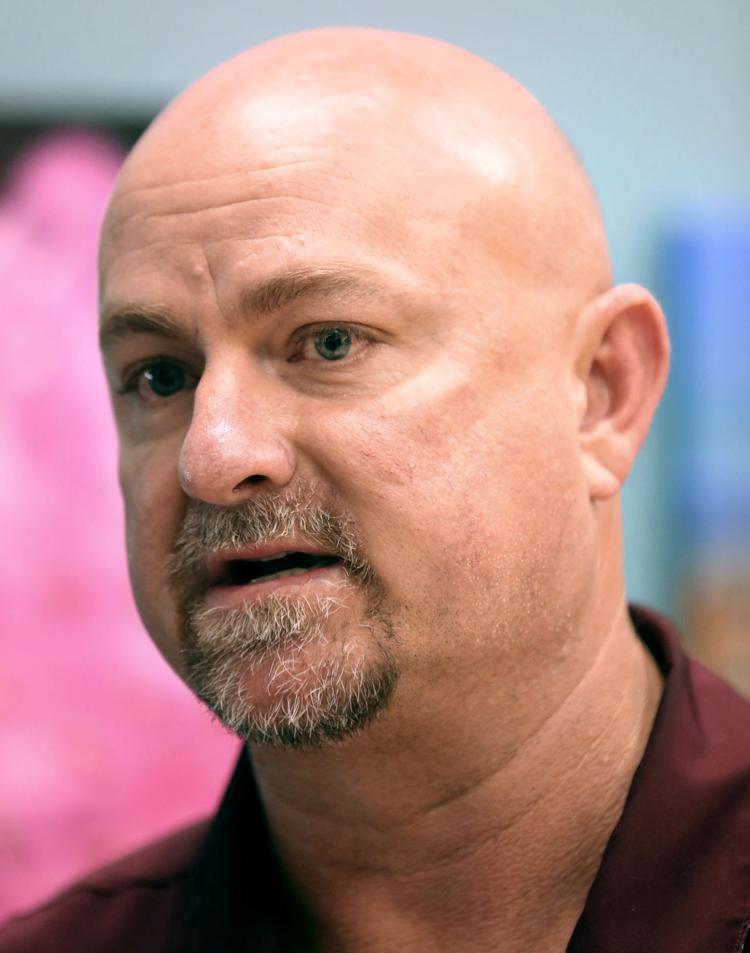 Todd Schulte's road to becoming the head coach at Salpointe Catholic, Tucson's ranking high school football power, was not a road well-traveled.
Schulte was a quarterback and basketball standout at Tombstone High School in the late 1980s. He later was the co-owner of Giorgio's Pizza and manager of the Mandarin Grill. He earned two degrees from the UA and has been part of outgoing coach Dennis Bene's staff for two decades.
When Salpointe athletic director Phil Gruensfelder hired Schulte last week, it added to the school's impressive list of state championship game coaches; Schulte was part of the Lancers' 14-0 state champion of 2013.
The Salpointe faculty now includes nine men and women who coached in state championship games:
Dan Huff, math teacher, who coached CDO's girls basketball team, 27-0, to the 1987 state championship;
John Condes, math teacher, who coached Salpointe to eight girls and boys state tennis championship;
Kathleen McQuown, social studies teacher, who coached CDO to the 1992 state softball championship;
Brian Holstrom, social studies teacher, who coached Salpointe to the 2017 and 2018 state basketball championship games;
Joe Bernier, exercise science teacher, who was an assistant coach on Salpointe's 2013 state championship football team;
Danny Preble, assistant athletic director, coach of Salpointe's 2019 state championship baseball team;
Mike Urbanski, counselor, coach of Salpointe's 2017 and 2018 girls cross country championship teams;
And Gruensfelder, who coached Salpointe to the 1996 state softball championship.
---
Wildcats' swimmers back in top-5 nationally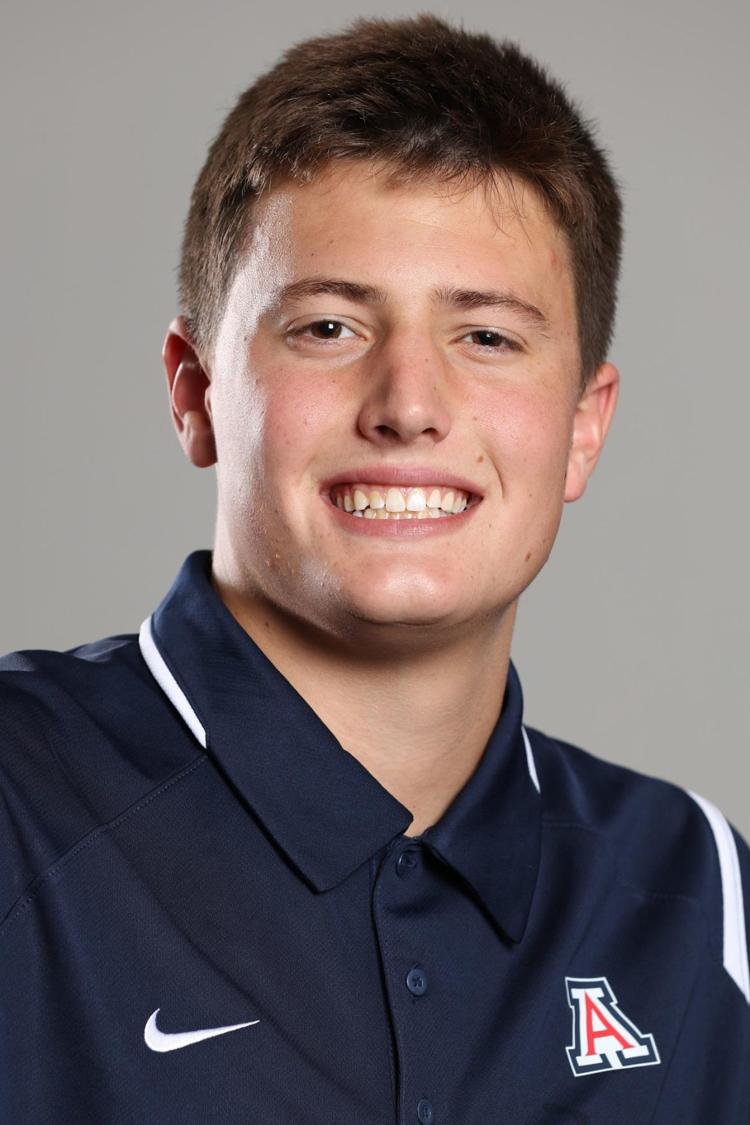 It didn't take Augie Busch long to restore Arizona's men's swimming program to national prominence. After an impressive four-day performance at the Minnesota Invitational last week, the Wildcats jumped to No. 5 in the collegeswimming.com poll, and to No. 8 in the CSCAA poll, voted by the nation's coaches. In Minnesota, 10 Wildcat men's swimmers — none of them seniors — reached qualifying standards for the 2020 NCAA championships. Junior Brooks Fail, a two-time state champion from Catalina Foothills High School, swam the second fastest time in the NCAA in the 1,650 freestyle in Minnesota, which was also the No. 3 time in UA history in the distance event. …
---
UA one of a few teams to host US Olympians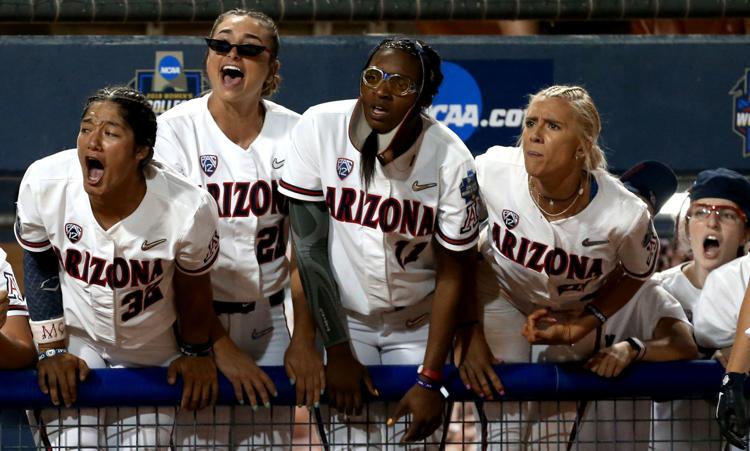 The lure of Hillenbrand Stadium, a reconnection with 2004 Olympic gold medal coach Mike Candrea, and, of course, warm weather in February, attracted the 2020 USA Olympic softball team to debut its five-month "Stand Beside Her" Tour on Feb. 18 at Hillenbrand. Team USA will only play pre-Olympics games on three other college campuses: Alabama, Auburn and Oregon. The Tour goes from February to June 25. It wouldn't be much of a surprise if Candrea's pitching coach, 2006 and 2007 NCAA championship pitcher Taryne Mowatt, is pursued as part of the head coaching vacancy at Ole Miss. Mowatt was the Rebels' pitching coach for two seasons before returning to her alma mater to work for Candrea in 2017. Ole Miss coach Mike Smith resigned last week. …
---
RichRod likely won't be down for long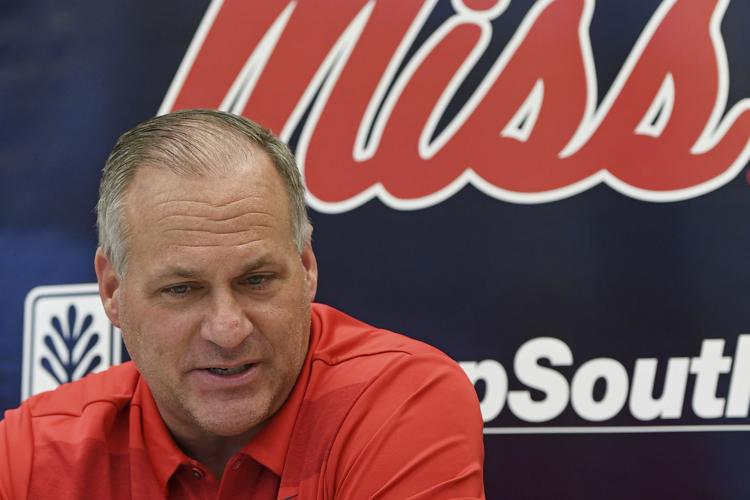 Rich Rodriguez, who was paid about $6 million not to coach football at Arizona, has two years remaining, at $900,000 per season, on his contract as Ole Miss' offensive coordinator. It's unlikely he'll be retained on coach Lane Kiffin's new staff. The coaching market won't forget about RichRod and leave him without work. He may not be the man you'd want building an organization and fostering community goodwill, but he is near the top of the college game at offensive game-planning and getting production from quarterbacks. RichRod is 56, so he probably has five or 10 good years left as a Power 5 conference offensive coordinator. …
---
Al Kivel dies at 93
In 1962, UA basketball letterman and Tucson real estate investor Al Kivel was one of the original Tucson Conquistadores, the philanthropic group that has sponsored, organized and conducted the Tucson Open and various PGA Tour-related events for more than 50 years. Kivel, 93, died a few days after Thanksgiving. He was one of three surviving members of the inaugural Conquistadores' Class of 1962. Fred Boice and Buck O'Rielly are those who survive Kivel. The Class of '62 remains historic in Tucson sports history; it included New York Giants All-Star outfielder Hank Leiber, Ed Updegraff, one of the most accomplished amateur golfers in U.S. history, and Tucson education and business icons Swede Johnson, J. Knox Corbett, Leon Levy and Roy Drachman. …
---
Larry Smith's grandson moves on in playoffs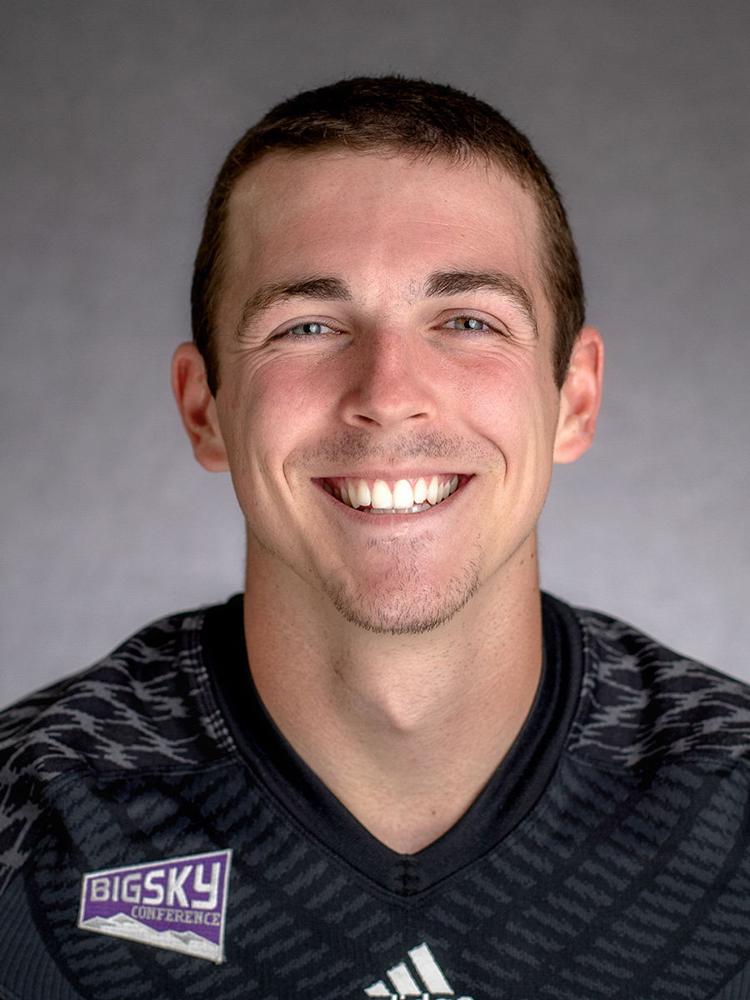 Former Arizona football coach Larry Smith, who died in 2008, was surely smiling from heaven on Friday night when his grandson, Preston Smith, helped Weber State to a FCS quarterfinal playoff victory over Montana on a snowy night in Utah. Preston finished third at Weber State with 82 tackles in the regular season, helping the Wildcats to the Big Sky championship and making the all-conference third team as a safety. Preston played at Gilbert Mesquite High School for his father, Corby Smith, who grew up as the ballboy for his father's Arizona teams. …
---
Salpointe grad Brent Lingel honored
Salpointe Catholic grad Brent Lingel took over the modest golf operation at Rolling Hills Golf Course on Tucson's far east side two years ago. He has since revived the executive course and brought it to life. Last week, Lingel was named the Golf Pro of the Year by the PGA Southwest Section/Southern Chapter. Not only that, Lingel was named the Southern Chapter's Merchandiser of the Year. He will be honored by the Southern Chapter on Jan. 5 in a banquet at the Desert Diamond Casino, along with Skyline Country Club pro Chris Dompier, the Southern Chapter Player of the Year, and San Ignacio Golf Course's Ronnie Black, who is the Senior Player of the Year. …
---
My two cents: While Devils strike quickly, Wildcats still waiting to get their man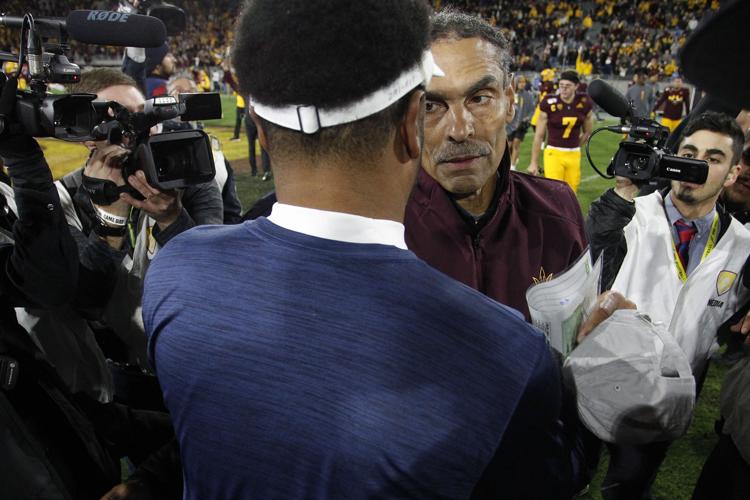 Arizona State football coach Herm Edwards on Saturday acted quickly to fill vacant coaching berths on his offensive staff. He hired Boise State's impressive Zak Hill as offensive coordinator and elevated one of the all-time Sun Devil standouts, Derek Hagan, from analyst to receivers coach.
On paper, they appear to be home run hires, as Edwards recognized Hagan's meaning to Sun Devil history and found a place for him.
Arizona, meanwhile, continues to search for three defensive coaches since Kevin Sumlin fired Marcel Yates, Iona Uiagalelei and John Rushing last month. The interim coordinator, Chuck Cecil, waits to see if Sumlin will recognize his value the way ASU's Edwards did with Hagan.
To be fair, it had to be much easier for Edwards to fill his vacancies; ASU is viewed as a program on the rise. Those targeted by Sumlin understand that long-term employment at the Lowell-Stevens Football Facility is a gamble.
This isn't the first time Sumlin has gone this route. After his third season at Texas A&M, he fired defensive coordinator Mark Snyder after the Aggies allowed an average of 476 and 451 yards per game in 2013 and 2014, respectively.
That's very close to the UA's defensive yield averages of 432 and 472 yards the last two seasons.
Life as an assistant coach in college football isn't for everyone. After being fired by Sumlin, Snyder found work as an assistant coach at Michigan State for three years and then bolted for an opening at Florida State. But the Seminoles fired head coach Willie Taggart this season and Snyder is again job-hunting.
Momma, don't let your babies grow up to be football coaches, right?