Hansen's Sunday Notebook: Hard work paying off for Aaron Gordon, who joins list of ex-Wildcats to score 40 points
Star sports columnist Greg Hansen offers his opinion on recent sports news.
Gordon heats up from 3-point range in 41-point outburst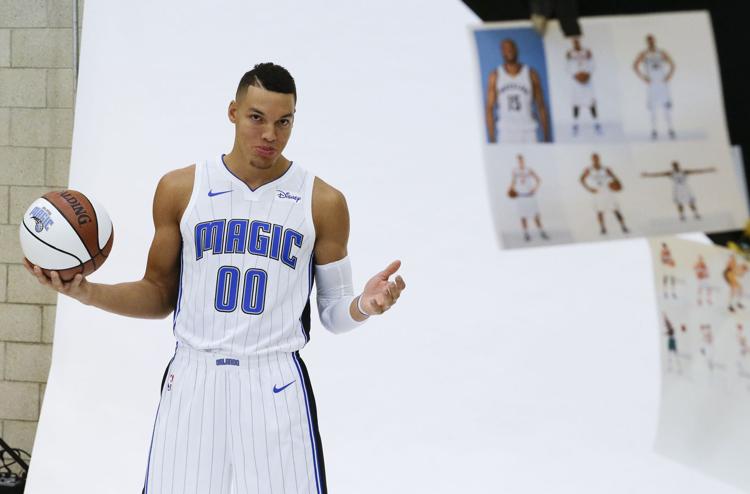 In his first three NBA seasons, Aaron Gordon shot, in order, 27, 29 and 28 percent from 3-point range. The Orlando Sentinel reported that his teammates sometimes shouted "don't shoot" when he squared up to let a 3-ball fly.
As a college player at Arizona, Gordon shot 42 percent from the foul line in 2013-14, the lowest percentage for a Wildcats starter in history.
So it was unexpected news Tuesday when Gordon scored 41 points in the Magic's home win over the Nets.
Mr. Dunk swished all five of his 3-point shots. He also went 8 for 10 from the foul line.
"You guys know from where Aaron was when he came into the league," Orlando teammate Nikola Vucevic told Florida reporters. "To where he is now, that's a very big difference."
Two things about Gordon's improved shooting: He turned 22 last month. He's a kid in basketball years, still learning. And because he no longer goes through a daily regimen of a college ballplayer, he has an abundance of time to work on his shooting. To his credit, that's what Gordon has done.
"The kid works his tail off," Magic coach Frank Vogel said.
So where does Gordon's 41-point game stack up against other ex-Wildcats in the NBA? Here's the list:
1. Gilbert Arenas
Incredibly, Arenas scored 40 or more points 27 times while in the NBA. He had nights in which he scored 60, 54 and 51. Arenas was a prolific scorer, in part, because he drew so many fouls. In a 60-point game in 2006 against the Lakers, Arenas made 21 of 27 foul shots. In a 43-point game against Boston in 2006, he made 21 of 25 foul shots.
2. Mike Bibby
He scored 40 or more five times, with a career-high of 44 against Philadelphia in 2006.
3(tie). Jason Terry
The Jet twice scored at least 40 in a game, led by a 46-point night in 2002 against Dallas in which he hit 13 foul shots.
3 (tie). Richard Jefferson
Not known as a shooter, Jefferson scored 42 against Cleveland in 2004 when he made 16 foul shots, and 40 two years later against Charlotte when he went 11 for 15 from the line.
Others? Damon Stoudamire never scored in the 40s in his long NBA career, but he did score 50 in 2005 against New Orleans, a night he made eight 3-pointers.
Sean Elliott scored in the 40s once, a 1992 game against Dallas when he scored 41 points on a 16-for-22 shooting night.
Eric Money, a Fred Snowden-era point guard, scored 40 against the Nets in 1979 game without making any 3-pointers.
Michael Dickerson scored 41 against the Clippers in 2000 by making 17 of 27 shots, just two of which were 3-pointers.
Who's next? My money's on Bulls rookie Lauri Markkanen.
Arizona legend Mike Candrea inducted into USA Softball Hall of Fame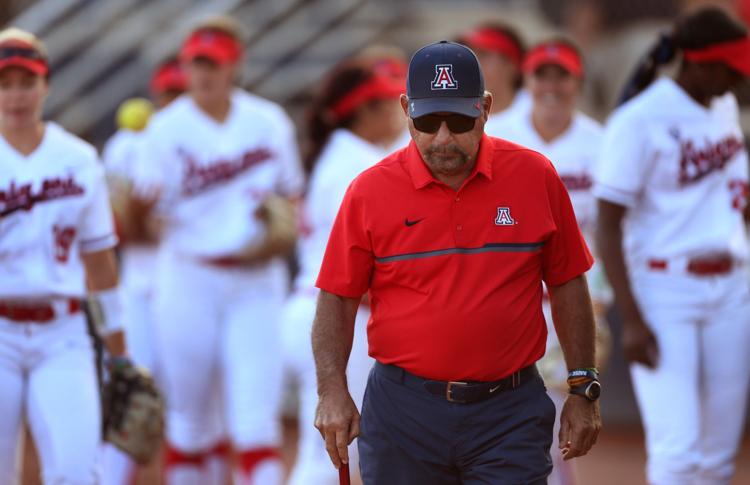 UA softball coach Mike Candrea flew to Greensboro, North Carolina, last week to be inducted into the USA Softball Hall of Fame.
Getting into the softball Hall of Fame is not easy. In the Class of 2017, Candrea was inducted with two umpires, two slow-pitch players, three men's fastpitch players and a North Dakota softball administrator.
The Hall of Fame doesn't hand-pick the top women's softball players; so far, the only ex-Wildcat All-Americans in the Hall of Fame are Jennie Finch and Leah O'Brien-Amico.
That leaves a long waiting list with deserving Tucson-connected players such as Jenny Dalton, Tairia Mims Flowers, Nancy Evans and Laura Espinoza-Watson.
Candrea becomes just the eighth Arizonan in the USA Softball Hall of Fame. The previous seven are women's fastpitch players and an umpire from Phoenix, all from the 1950s and 1960s, and coach Ford Hoffman, who coached most of those Phoenix Ramblers of long-ago softball days.
Ultramarathoner Pam Reed among Pima County Sports Hall of Fame class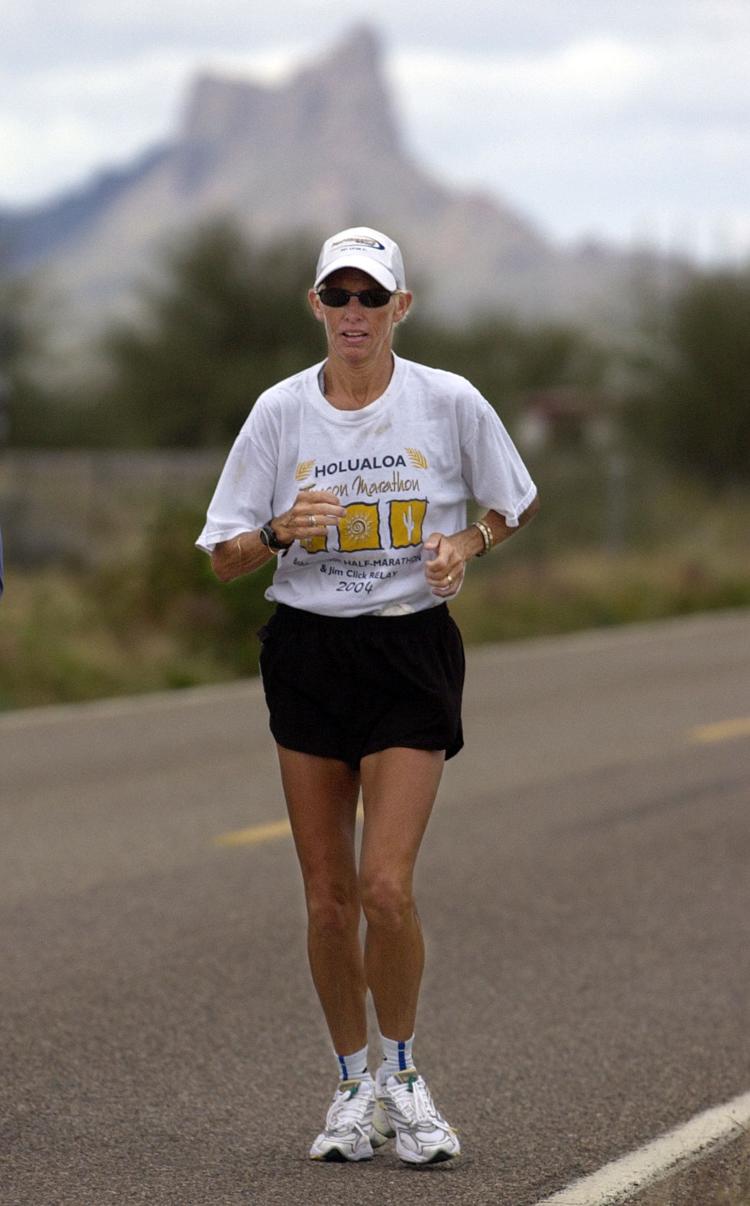 The Pima County Sports Hall of Fame will induct its 27th class Sunday afternoon at the DoubleTree Hotel, and among those to be honored is ultra-distance runner Pam Reed, who 10 years ago set the world record by running 300 miles on a loop near Casa Grande. Reed, 56, has not let up. Last week, Reed ran in the Moab 240-mile run in Utah. She completed the race in 74 hours 18 minutes, which was seventh overall, including all men's competitors. Amazing.
Death of Southern Arizona baseball legend Chuck Hoyack felt among baseball world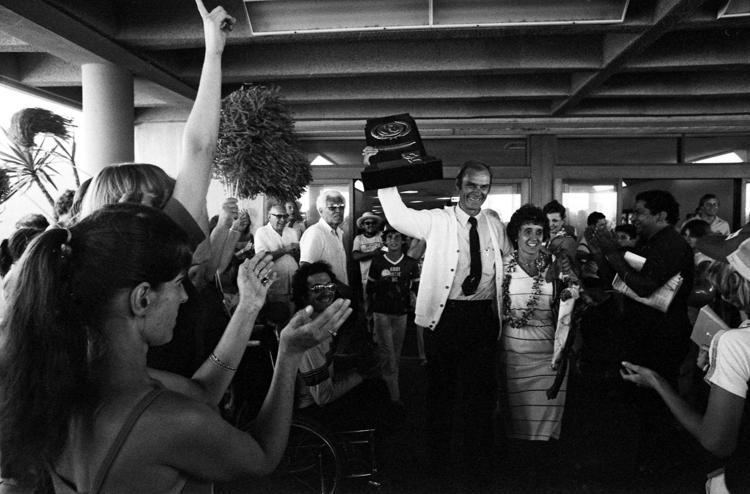 When 57-year-old former Wildcat and Pima College and Cochise College baseball coach and administrator Chuck Hoyack died recently in Douglas, it was noted in the baseball world. Jim Fleming, former assistant general manager of the Florida Marlins, and Scott Stanley, one of the Marlins' most experienced baseball scouts, flew to Tucson and drove to Douglas for Hoyack's funeral. Hoyack was part of the UA's 1980 NCAA baseball championship, and was on the staff when Pima College finished second in the 1985 NJCAA finals. Two of Tucson's most notable baseball names, Jerry Stitt and Rich Alday, both were in Douglas at Hoyack's memorial.
Ex-Sahuaro High pitcher on 2002 state title squad resigns as coach at Bucknell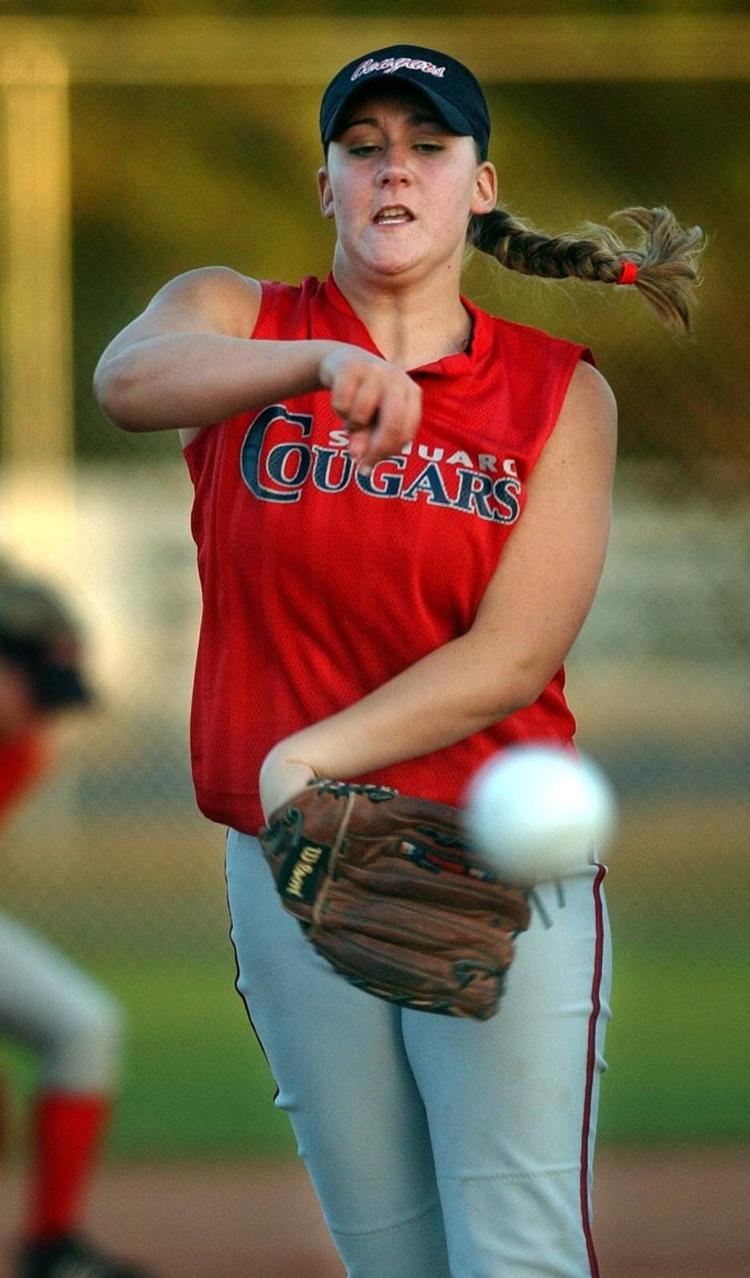 Courtnay Foster, who pitched Sahuaro High School to the 2002 state softball championship, and later pitched Northwestern to the Women's College World Series, has resigned as the head coach at Bucknell after going 50-43 in two seasons. Foster has joined her husband, Joe Guthrie, at Division II softball power Spring Hill College in Mobile, Alabama. Joe is the head coach and Courtnay the head of softball administration.
Ex-UA golfer named LPGA teacher/club pro of the year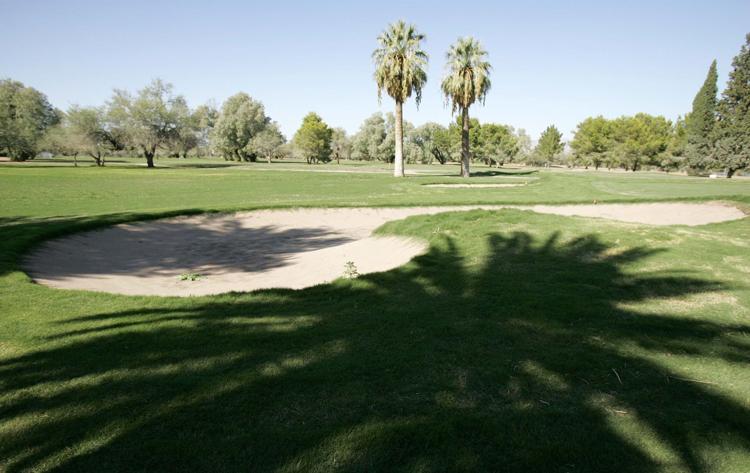 Former UA golfer Kristie Kolacny Fowler last week was selected the LPGA's Teacher/Club Professional of the Year. Can't beat that. While on the UA women's golf team in the mid-1980s, Fowler more than made a mark. She finished second in the U.S. Publinx Championships in 1984 and 1985, each time losing in the finals to Arizona State/LPGA standouts Heather Farr and Danielle Ammaccapane. Fowler, who was an assistant coach on Arizona's 1992 team that included Annika Sorenstam, grew up in Grand Junction, Colorado, the daughter of club pro and course designer Tom Kolacny. She, too, made her life in golf. After 15 years at the Gallery Golf Club, Fowler is now the pro at Tubac Golf Resort.
CDO, Stanford grad Blake Martinez pacing NFC in tackles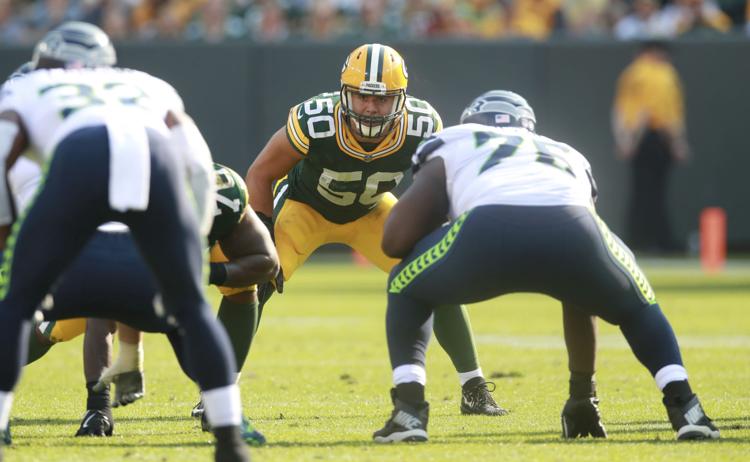 Canyon del Oro High School and Stanford grad Blake Martinez, a second-year linebacker for the Green Bay Packers, leads the NFC with 63 combined tackles. The 2015 All-Pac-10 linebacker made a career-high 15 tackles last week against Cincinnati. Earlier this season, Martinez made 13 tackles against New Orleans.
Tucson High grad a bullpen coach for AL Champion Astros
If you watch closely during the World Series broadcast, you'll see Tucson High grad Craig Bjornson working in the Houston Astros bullpen. He is in his fourth season as the club's bullpen coach after a career in which he spent 15 years as a minor-league coach and pitcher. After helping THS win the 1987 state championship, Bjornson pitched at Nicholls State. "I think Craig Bjornson could be a big-league pitching coach and yet he got no higher than Class A or whatever in his (playing) career," Astros pitching coach Brent Strom, a Tucson resident, said at the World Series. "There's a number of people, I think — you know, the initial thing of saying, 'Wow, he pitched in the big leagues, he must know what he's talking about,' that wears off after a while. CB can coach anywhere."
Accomplished Ironwood Ridge runner now a mountain bike champion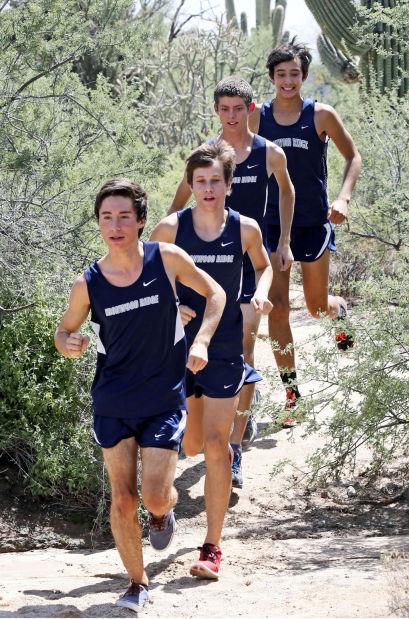 Cal Skilsky was an accomplished cross country runner at Ironwood Ridge High School, but he has become a national champion in another sport at NAU. Last week in Missoula, Montana, Skilsky won the NCAA Mountain Bike championship in the cross country race. Skilsky, who has been racing since he was 13, finished eighth this summer in the national mountain bike finals in West Virginia. At Ironwood Ridge, Skilsky won the 2010 Mt. SAC Cross Country Invitational freshman race in Walnut, California.
UA second baseman in '88-89 dies at 51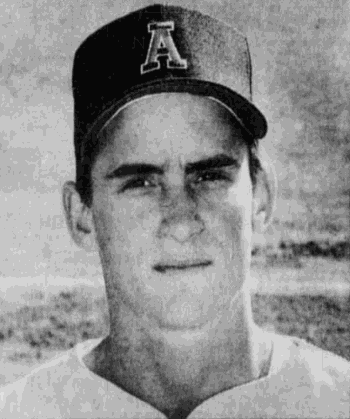 Sad to learn that former Arizona second baseman Greg Fowble, 51, died of a heart attack last week in Southern California. Fowble started for the Wildcats in 1988 and 1989, and played two years of minor-league baseball before ultimately working in the insurance business near his hometown of Granada Hills, California.
Tony Amato, Wildcats clinch program's sixth winning season in 22 years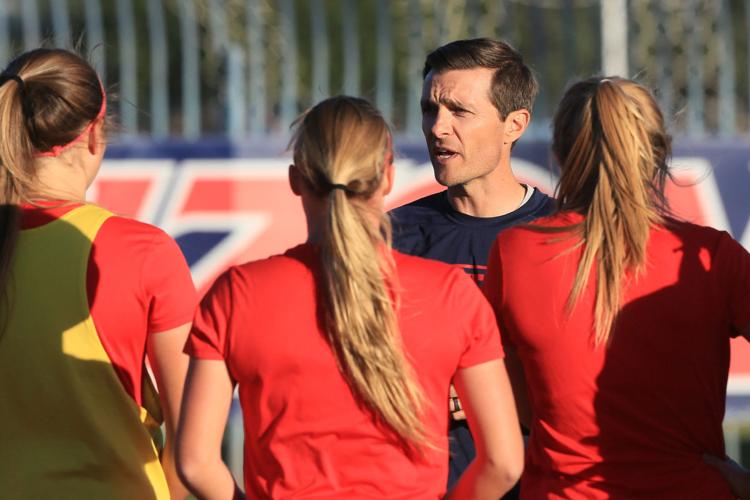 Arizona soccer coach Tony Amato, whose 8-4-4 team plays home games Sunday at noon against Washington State and a regular-season finale Thursday at 7 p.m. against Arizona State, has clinched the school's sixth winning season in 22 years. Could this be the UA's best soccer team ever? That's still within reach. At 5-2-2 in the extremely difficult Pac-12, Arizona has a good chance to finish the regular season 10-4-4. That would give the Wildcats a good seed in the NCAA tournament and give them a chance to rival Amato's 14-5-2 Sweet 16 team of 2015, and the UA's 15-6 team of 2004.
State football playoff brackets include a few surprises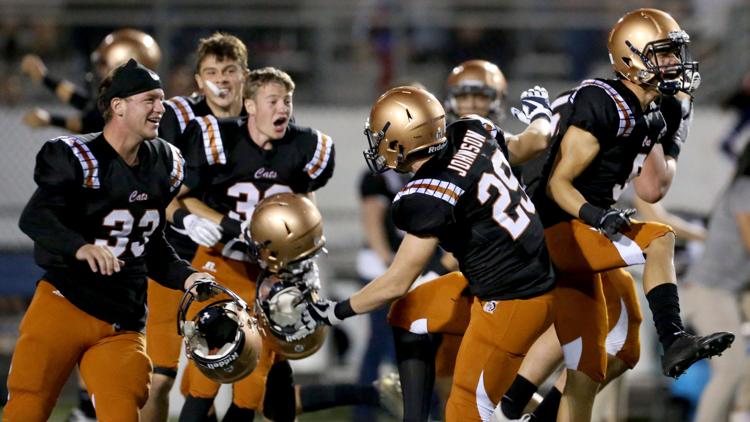 When the AIA announced the state football brackets Saturday morning, most of it was predictable. Undefeated Cienega is the No. 1 seed in Class 5A and 10-0 Pusch Ridge is the top seed in 3A.
But 9-1 Salpointe Catholic, which lost its only game at Cienega when its top player, running back Bijan Robinson was injured and didn't play, dropped to No. 4 in the 4A bracket.
The Lancers have outscored their opponents 398-86 this season, and even without injured Gabe Madril, who had 13 sacks before tearing his ACL two weeks ago, seem built to make the Dec. 2 finals at Arizona Stadium.
The real shocker was 8-2 Marana being given a No. 9 seed in 5A, meaning the Tigers will open on the road. Marana lost to Cienega and Ironwood Ridge in wild finishes in early September, then won eight straight by a combined score of 411-93.
If Marana wins Friday's opener, it would then be forced to play at Cienega in the quarterfinals. Not good.
If nothing else, the AIA provided coach Andy Litten's team with motivation to shock Buckeye Verrado and take it from there.
My two cents: Jay Johnson assembling a nationally known recruiting class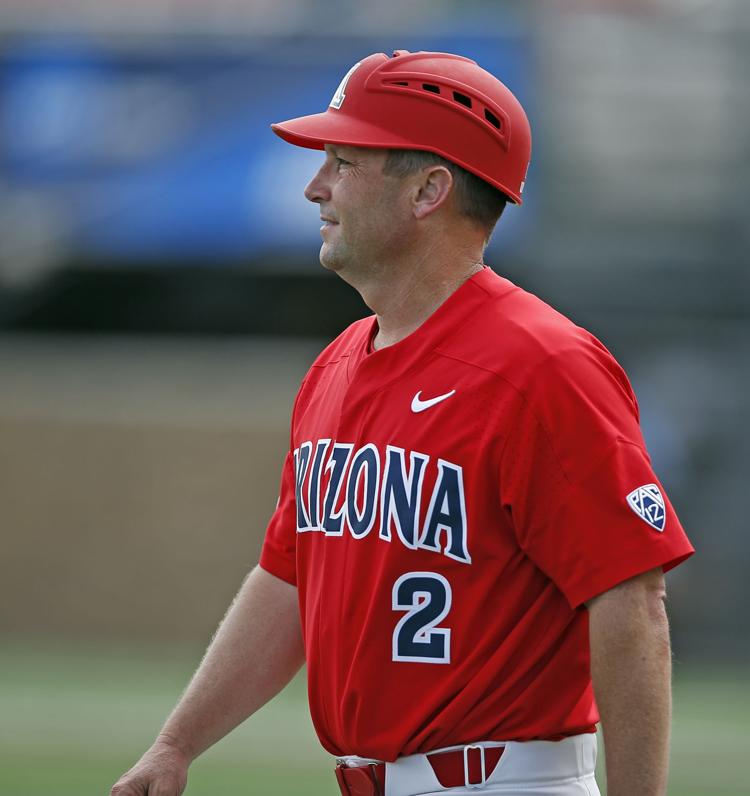 In the final week of his push for the recruiting Class of 2018, Arizona baseball coach Jay Johnson can use this pitch to encourage a batter to skip the MLB draft and play three years in the Pac-12: of the 25 players on the Dodgers' World Series roster, 18 played college baseball.
Arizona's Class of 2018 will sign letters of intent on Nov. 8 and Johnson's group of 15 (so far) is ranked No. 10 nationally by Perfect Game and similarly by other online recruiting services.
Johnson's reach has been impressive. He has commitments from Top 100 players such as Tyler Casagrande of Leesburg, Virginia; Ryan Archibald of Churchville, Maryland; and Kyson Donahue of Honolulu.
The Class of 2018 also includes Sahuarita pitcher Ian Mejia, Tucson High pitcher George Arias Jr. and perhaps the top overall prospect in the class, Glendale Sandra Day O'Connor lefty power hitter Nolan Gorman, who won the High School Home Run Derby in July at the MLB All-Star game in Miami.
Johnson's third UA class is a lot like those of Jerry Kindall's glory days at Arizona, when he would get a Joe Magrane from Kentucky, a Terry Francona from Pennsylvania and a Ron Sismondo from Mingo Junction, Ohio.