The Star's longtime columnist checks in with news from the week in sports. 
Heat is on for Cats, high school players who must work in July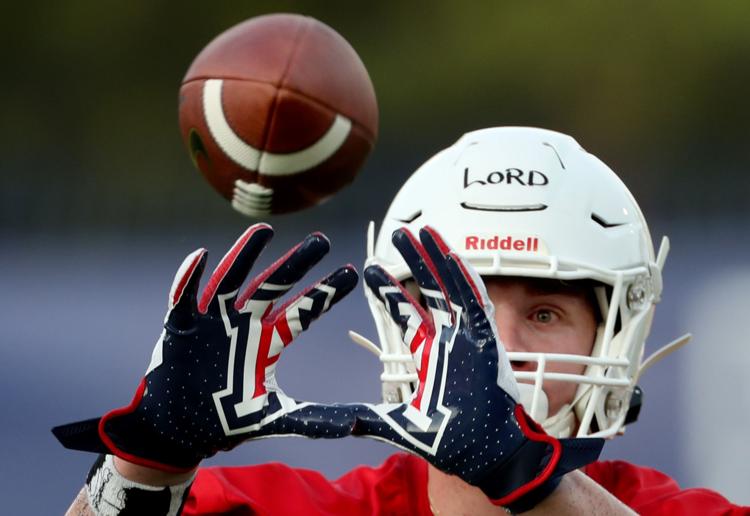 For the first time in school history, Arizona has opened football training camp in July. It will play its first game on Aug. 24, at Hawaii, four days ahead of its previous earliest kickoff, Aug. 28, 1999 at Penn State.
A little perspective: In Arizona's third season in the Pac-10, 1980, it opened the season on Sept. 20. It didn't open training camp until Aug. 21.
Most of Tucson's high school football teams begin official workouts Monday, about three weeks earlier than what was normal 15 to 20 years ago. The first game, Flowing Wells vs. Canyon del Oro, is Aug. 22 — although that's not a record for the earliest opening. Two years ago, Salpointe Catholic played Phoenix St. Mary's on Aug. 18. From 1930 to 2005, high school football games in Tucson began in mid-September.
So what's the rush?
College football's 12-game regular seasons have been bumped up to make room for conference championship games. Follow the TV money.
If that's inconvenient to fans, so what? That type of consideration eroded over the last 10 years.
High school football teams play their final regular-season games on Nov. 1 this year. The Arizona Interscholastic Association uses November as a month for playoffs, squeezing in state championship games as soon as possible so that they don't greatly overlap with the start of basketball and soccer, which begin Nov. 25. In the 1990s, state championship football games were traditionally played in mid-December.
Because of the bumped-up schedule, high school football players and their coaches must practice for a month in extreme heat. That can't be a good idea.
The rush to get college football started early is tied to TV revenue. Duh, right? It doesn't matter that it's too hot in most precincts, but to its credit, the NCAA has eliminated two-a-day practices, at least those that include contact. So have most high school organizations.
When Arizona opened its training camp on Aug. 21, 1980, coach Larry Smith's team met at 5:15 a.m. and ran a mandatory 12 miles — yes, 12 miles! — to prove they were in shape.
The Wildcats of 1980 conducted practices at 7 a.m. and 3:30 p.m., often in blazing heat. The two-a-days were macho, test-of-manhood things handed down from generation to generation. They have thankfully been eliminated.
The earlier start to college football has one lasting negative affect in Tucson: ticket sales.
In 1980, Arizona announced on Sept. 1 that it had already sold out home games against USC, Notre Dame and Arizona State to be played, respectively, on Oct. 11, Oct. 25 and Nov. 29. It's not unusual to sell out games of that caliber in Tucson, but not more than a month in advance.
In 1980, Arizona announced it had sold a still-standing record 39,000 season tickets even before Labor Day.
The USC and Notre Dame games of 1980, both 7:30 p.m. starts, were not televised live. Tape-delayed broadcasts began at 10:30 p.m. on Ch. 9. The UCLA game started at 1:30 p.m., but was not on live TV.
Tickets were gold.
Today, that 1980s concept — tickets sales were greater than TV revenue and more important than national exposure — seems prehistoric. 
As a result, we have college and high school football teams practicing in July and early August, which will never be a good thing in Tucson.
Wildcats courting program-changing North Dakotan Lauren Ware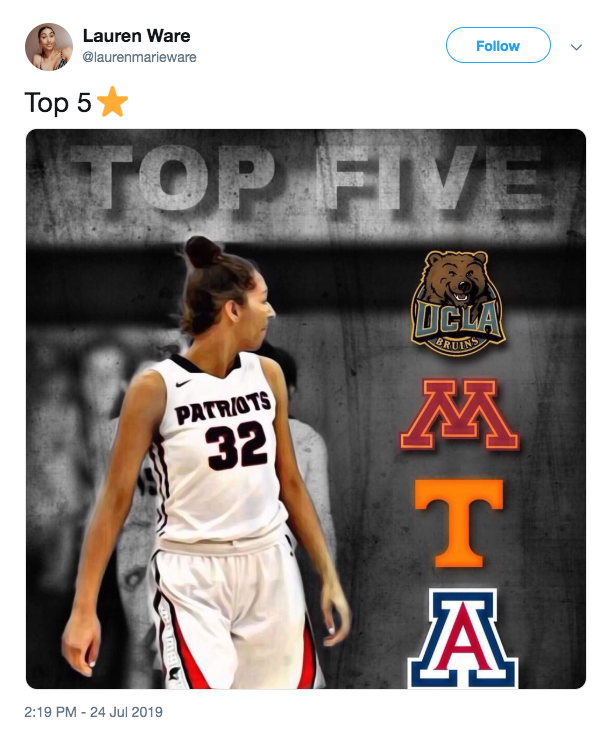 In 1999, Arizona's women's basketball program was coming off three consecutive NCAA Tournament appearances and had so increased its recruiting appeal that it got a recruiting visit from Diana Taurasi, then a senior in Chino, California, and the nation's No. 1 prospect.
Taurasi ultimately whittled her final choices to Arizona, UConn and UCLA before playing at UConn and becoming one of the top women's basketball players in history.
Now UA coach Adia Barnes has taken it to a Taurasi-type level in recruiting.
Lauren Ware, a 6-foot-5-inch forward from Bismarck, North Dakota, is spending the weekend visiting the UA. Ware announced last week she is considering Arizona, Minnesota, UCLA, Texas and Tennessee. 
There's a catch: Ware is an elite volleyball and basketball prospect and wants to play both in college. After Ware was named one of the five top players at the recent Nike Nationals, averaging 19.9 points and 12.6 rebounds per game, Barnes and Arizona volleyball coach Dave Rubio assured Ware that she can play two sports at Arizona.
Could that work? Volleyball season runs from late August to mid-December. Basketball season opens in early November.
The UA has had two notable multi-sport women's athletes the last 25 years. In 1996, Sahuaro High School grad Heidi Bomberger Bruschi (she is Tedy Bruschi's wife) completed her UA volleyball career by playing in 426 sets, which still ranks No. 9 in school history. After her junior season, she was part of Arizona's powerful softball team, playing in 17 games.
From 1997-2000, Felecity Willis was a rotation player on Joan Bonvicini's basketball teams. As a junior, she started 44 games for Mike Candrea's softball team.
The most notable Pac-12 player to do the volleyball-basketball double was UCLA's Natalie Williams, 1990-94, who was a consensus All-American in both sports. Over her UCLA career, Williams missed 27 basketball games while still playing volleyball. By 2000, she was a star on Team USA's Olympic gold medal basketball team. 
Stay tuned.
3 observations from Pac-12 Media Day
1. If you watched live, or saw a video of commissioner Larry Scott's state-of-the-union message, it was hard not to be floored by his change in demeanor. He prefaced his Q&A session by acknowledging the league's athletic directors, calling them the "driving success" of the Pac-12. For a decade, Scott rarely acknowledged ADs or spent time in their presence. He was insulated by the league's presidents. That is no longer the case. It's a clear show that the ADs have gained influence and that Scott continues to lose power.
2. Arizona was picked to finish fifth in the Pac-12 South. What does it mean? Not much. Since the first media poll in 1978, Arizona has been predicted to win the league in 1983 (it finished fifth), 1994 (it finished second) and 1999 (it was sixth). Arizona State has never been picked No. 1 in the media poll, yet it won the league and went to the Rose Bowl in both 1986 and 1996. Utah was last week's No. 1 pick in the South; the Utes are a lot like Arizona in the 1990s, which could never quite win The Big One. But it's fun to choose someone other than USC or UCLA.
3. While the Pac-12 media day was in progress, the Mountain West Conference had a similar event in Las Vegas. Arizona's opening opponent, Hawaii, was picked to finish No. 4 in the MWC West, behind Fresno State, San Diego State and Nevada. Hawaii coach Nick Rolovich, who is the MWC what eccentric Mike Leach is to the Pac-12, entertained reporters by hiring a fortune teller to accompany him at the podium. The fortune teller, with her Tarot cards and crystal ball, entertained the crowd but she didn't go overboard with grand predictions for Hawaii. She chose Nevada and Purdue to meet in the national title game.  
Good luck with that.
Ex-Cat Louis Boyd, 25, named minor-league manager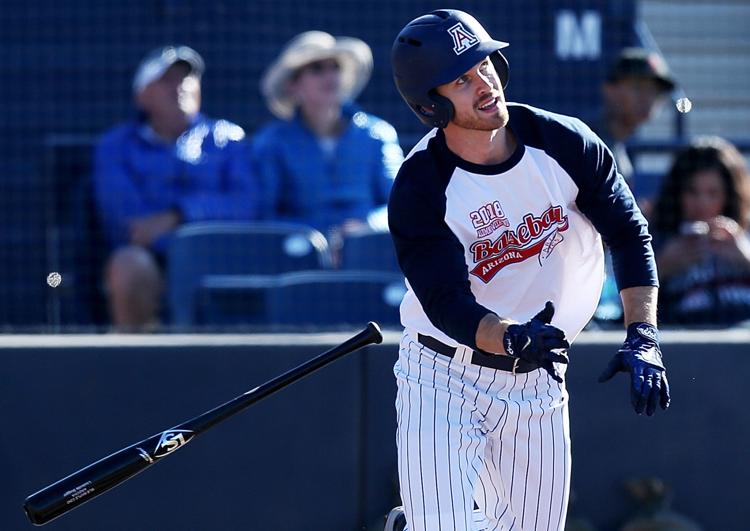 Louis Boyd was a fielder with few equals while playing shortstop for Arizona's 2016 College World Series baseball team. He impressed his teammates and coaching staff with his baseball IQ and communication skills. Last week, Boyd was named manager of the Class A Everett AquaSox, a Seattle Mariners affiliate. Boyd is only 25, which turned a lot of heads in baseball. "My jaw hit the floor, I was just surprised and excited," Boyd told reporters. "I can't wait to have any kind of impact I can have on these kids." Kids? Many are almost Boyd's age. Boyd arrived at Arizona after two seasons at Cochise College. He played the 2018 season in Single-A, hitting just .207 in 95 games before the Mariners saw his value as a coach. …
Jay Gonzales' new job is well-deserved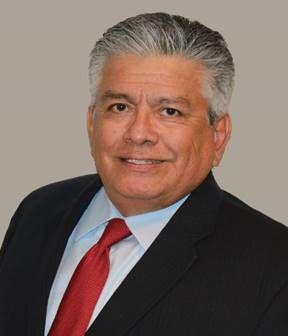 UA and Sahuaro High School grad Jay Gonzales has been named president of the Tucson Sugar Skulls, and those that have followed his career aren't surprised. Gonzales was a former basketball and football beat writer for the Star — he covered Lute Olson's classic 1988 Final Four team — and after leaving the newspaper worked in various capacities in Tucson's business community. Gonzales always kept a hand in sports as a statistician at UA football and basketball games while also working for the Pac-12. Gonzales hails from a sports family with few peers in Tucson. His brother Rick is the former president of the National Football Foundation and College Football Hall of Fame, Southern Arizona chapter. Another brother, Gene, was a central figure in helping coach Flowing Wells High School to state softball championships in 2000 and 2002, and, later, assisting Pima College's softball program to national prominence. Jay's son, Adam, is the director of communications for Arizona's women's basketball program, among other duties at the school. …
Ex-Cat Gigi Stoll has breakout week on tour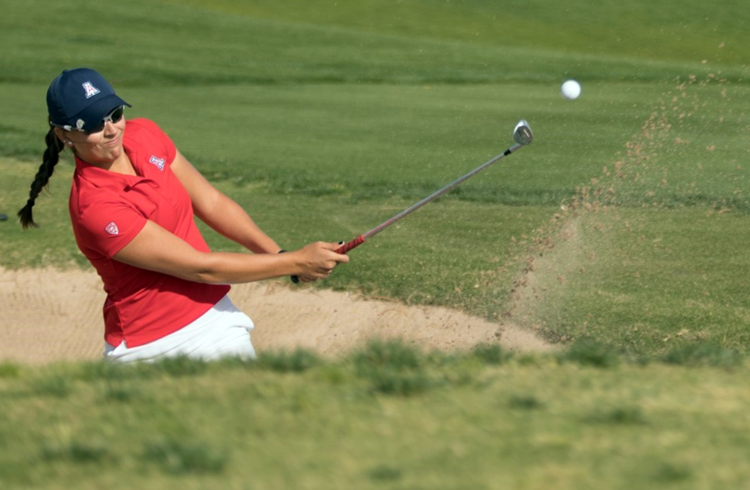 Gigi Stoll, an important part of Arizona's 2018 NCAA women's golf championship team, had a breakout week on the LPGA's Symetra Tour last week. Stoll, who bypassed her senior year at Arizona to turn pro, finished third at the Downey Credit Union Classic in Rochester, New York, earning $7,659. She is No. 48 on the money list with $15,144. The top 10 money winners earn their LPGA Tour card for 2020; the season ends in early October. Stoll was in 12th place entering Saturday's Symetra event in Albany, New York. … 
Sean Miller offers 14-year-old budding star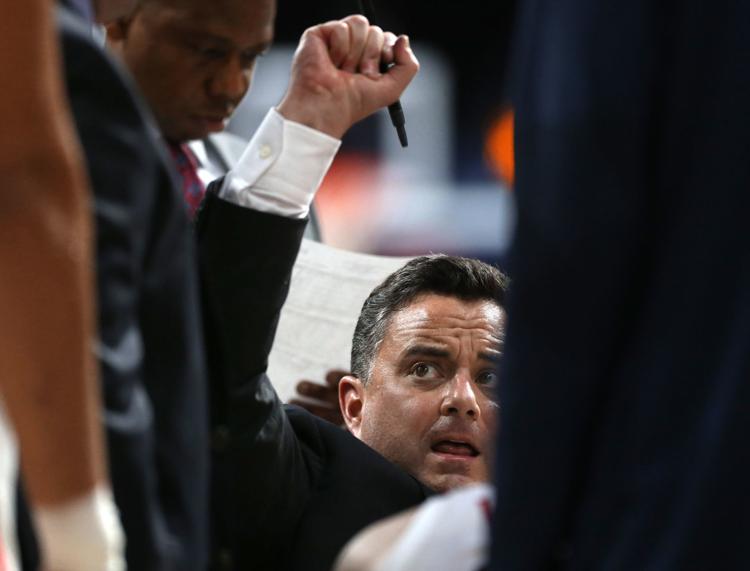 Sean Miller last week offered a scholarship to 14-year-old Mikey Williams of San Ysidro High School in California, the No. 1 ranked prospect in the Class of 2023. ASU's Bobby Hurley offered Williams a scholarship a few days earlier. It is reminiscent of Arizona offering 14-year-old Fendi Onobun of Texas a scholarship in 2001. A lot of things can change for a young ballplayer. Onobun arrived at Arizona in 2005 and started just three games in his career, scoring 143 points. As it turned out, the 6-foot-6-inch Onobun was a better football player, spending time on the roster of seven NFL teams as a tight end, catching two passes in regular-season games. I suspect by the time Williams is eligible to play college basketball, 2023-24, the NBA will again admit high school graduates.
My two cents: Wildcats' quick, bold move to hire Oregon State's Nate Yeskie should pay off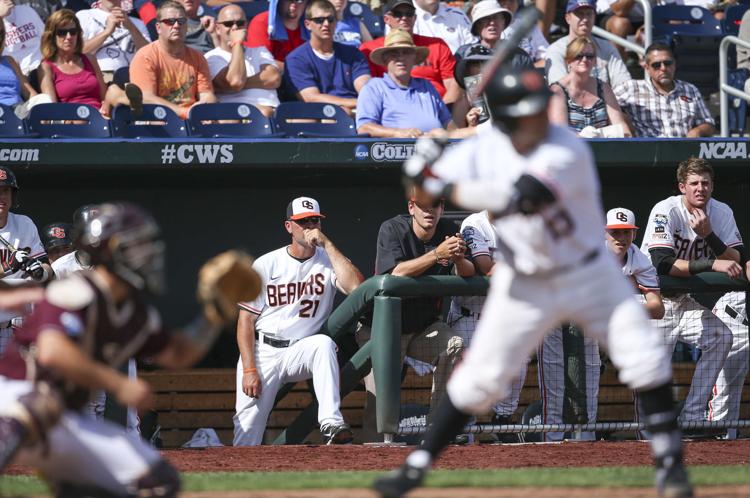 The most accomplished pitching coach in Arizona history, and possibly Pac-12 history, is Jim Wing, a Tucson High and UA grad who was hired off the Palo Verde High School campus to be Jerry Kindall's pitching coach in 1972.
How'd it work out? Wing greatly helped Arizona win the 1976, 1980 and 1986 national championships.
Last week Arizona coach Jay Johnson hired Nate Yeskie to be Arizona's new pitching coach; in 11 years at Oregon State, Yeskie achieved a reputation as one of the NCAA's leading pitching coaches, a Jim Wing of the 21st century.
Yeskie was the odd man out in OSU's overloaded search to essentially replace three-time College World Series championship coach Pat Casey.
Johnson made a quick and bold move to acquire Yeskie — and surely pay him an unprecedented assistant coach's salary for UA baseball. At the same, Johnson was able to keep former pitching coach Dave Lawn, who now moves more to a role coaching the UA's defense and other organizational duties.
"Coach Lawn's experience, perspective and knowledge of our program is unmatched and I look forward to him elevating our team in his new role," Johnson said.
Bingo. It's not always about the team ERA or wins and losses. Lawn is to the UA's baseball program as Jim Rosborough was to Lute Olson's basketball success at Arizona.