Star columnist Greg Hansen breaks out the week in Southern Arizona sports, from high school basketball to UA football and more:
---
Write it down: Salpointe Catholic or Catalina Foothills will win state title in hoops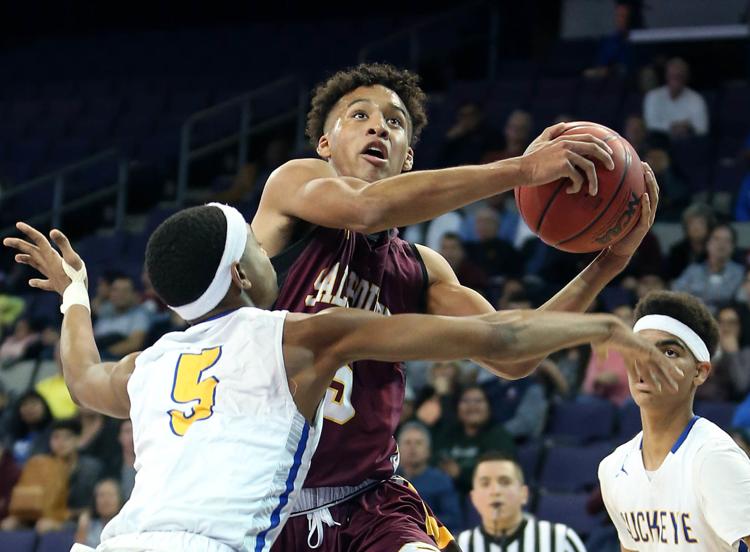 Salpointe Catholic and Catalina Foothills have played high school basketball for a combined 95 years. They've employed 22 head coaches, including some of the most honored names in Tucson coaching: Carl Brunenkant, Gary Heintz, Jim Flannery, Brian Peabody and Gary Lewis.
The two schools have combined to win more than 70 state championships in every sport from soccer to softball. But they've never won the boys state basketball championship.
Mark this down: Roughly six weeks from now, either Salpointe or Foothills will end that 0-for-95-year shutout. One of them will win the Class 4A title.
This has become a latter-day Rincon-vs.-Pueblo or Sahuaro-vs.-Santa Rita basketball classic, the premier winter rivalry in Tucson prep sports. The names and faces have changed, but when the 18-0 Lancers visit the 16-1 Falcons on Tuesday at 7 p.m., Salpointe's Jim Reynolds and Foothills' Doug D'Amore will be doing what Pima County Sports Hall of Fame Coaches Roland LaVetter and Dick McConnell did in earlier generations.
They will be playing before a full house, wall-to-wall noise, every possession a precious one.
"Our gym is one of the larger gyms around" said D'Amore, a former all-city guard at Mountain View High School. "It probably holds over 1,500. It will be full. This is the best Salpointe team I've seen in a long time."
Under Reynolds and predecessor Brian Holstrom, Salpointe has come so close to a state championship the last 10 years that it's almost cruel and unusual punishment. They were No. 2, runners-up to the nationally-recruited Mike Bibby roster from Phoenix Shadow Mountain High School in 2017 and 2018.
D'Amore, in his seventh season coaching at Foothills, commands Tucson's most successful big-school boys basketball program of the decade, 2010-19.
The separation between Foothills and Salpointe from the city's other schools is considerable.
Foothills won 236 games the last decade. Salpointe won 226.
Behind that comes Cienega at 188, Cholla and Sahuaro both at 176.
In the overall Maxpreps.com state rankings — all classifications — Salpointe is ranked No. 3. Foothills is No. 6. No one else in Tucson is higher than No. 34.
The Falcons and Lancers will have a rematch Feb. 7 at Salpointe's Kalil Court. And then they'll surely tangle again in the AIA playoffs.
As they used to say about games of this magnitude when I was in high school, be there or be square.
---
Tom Asbury has seen a lot in basketball career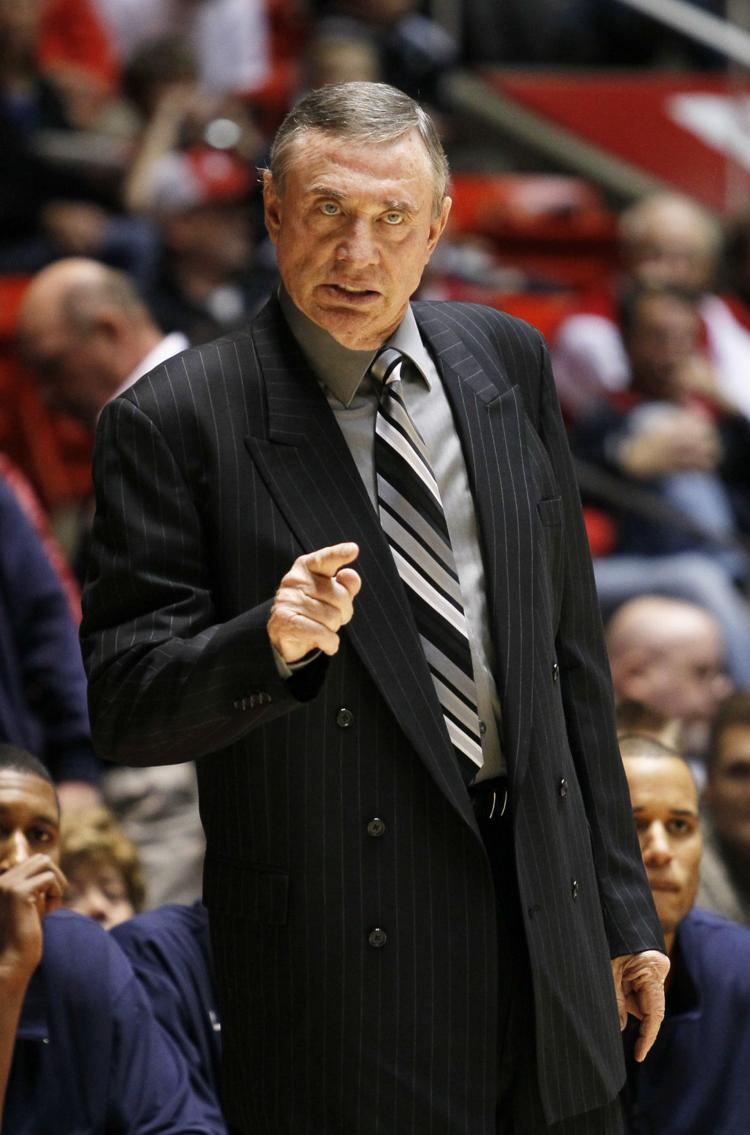 Tom Asbury played his first basketball game in Tucson in the winter of 1964-65, an all-conference forward for the Wyoming Cowboys playing at Bear Down Gym. Before he retired to Oro Valley about 15 years ago, the 6-foot-6-inch former state champion from George Washington High School in Denver, had become something of an expert on West Coast college basketball.
He was Wyoming's assistant head coach from 1976-79, then an assistant coach under Jim Harrick at Pepperdine for nine seasons, before succeeding Harrick — off to UCLA — as the Waves' head coach in 1988.
Remember the night Donald Trump attended an Arizona game at McKale Center in December of 1990? It was the night Asbury's Waves played Lute Olson's Wildcats in the Fiesta Bowl Classic.
Now 74, Asbury has seen it all. He has been an observer for the Pac-12 officiating office at McKale, a head coach at Kansas State and an assistant coach at Alabama.
In the 1967 NCAA Tournament, Asbury had a double-double, 20 points and 10 rebounds, against Lew Alcindor and UCLA's soon to be 30-0 national champions.
Asbury came to Tucson in the late 1980s to recruit Salpointe Catholic High School standout Byron Jenson, who became a starter at Pepperdine, and as I was fortunate to learn last week, Asbury can spend 90 minutes reeling off the famous names of the great WAC basketball days of the '60s and '70s, from Miles Simon's dad, former Utah standout Walt Simon, to Hall of Fame ref Irv Brown, the mentor of current Pac-12 Final Four referee Dave Hall.
"Coaching basketball was a great way to make a living," says Asbury.
"I still follow the game closely, and have been fortunate to get to know Fred Snowden, Lute Olson and Sean Miller and to see some of the great games at McKale."
---
Ex-Cat Peter Hansen makes big career move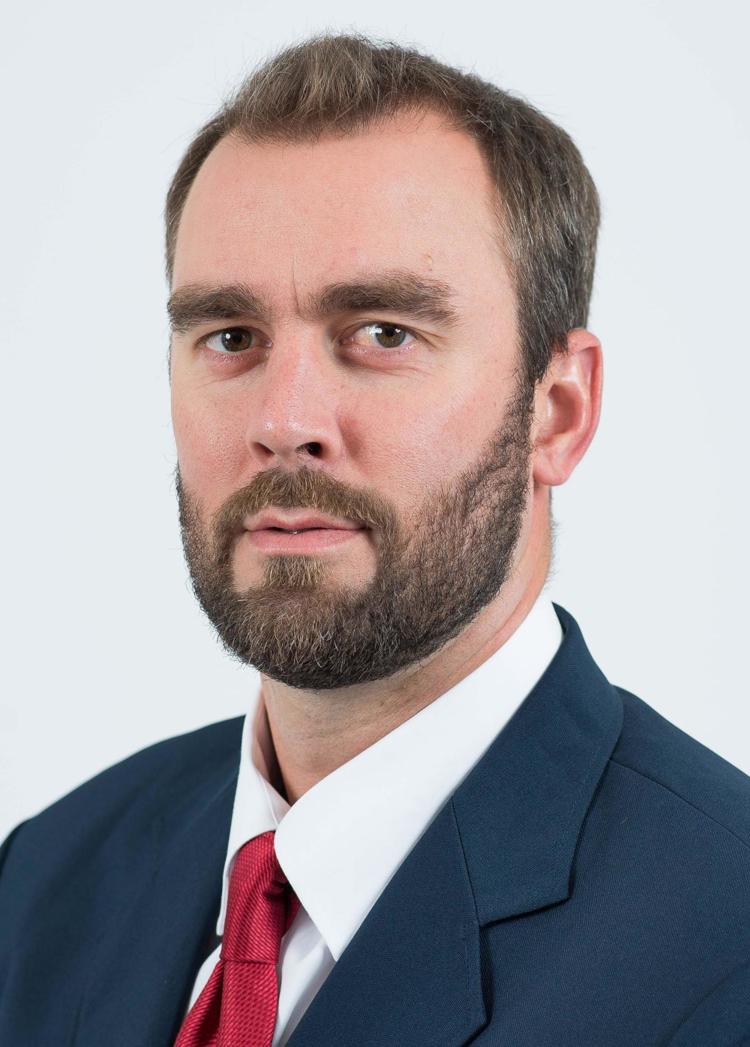 After Arizona's basketball team played Stanford at Maples Pavilion a few years ago, I boarded a plane for Tucson and saw former UA football/basketball player Peter Hansen sitting in my row.
An assistant coach for David Shaw's Stanford football juggernaut, Hansen was bound for a week of recruiting. He spoke fondly of his UA days under Dick Tomey, especially the kick he blocked to help win the remarkable "Leap at the Lake" game in Seattle, 1998, as Arizona went 12-1. Incredibly, Hansen blocked seven kicks in his Arizona days.
A week ago, Hansen became the defensive coordinator at UNLV. It was a big career move — leaving a secure setting at Stanford, serving under a man of such great respect as Shaw — but Hansen is now 41, married and the father of two young children. It'll be a surprise if he doesn't become a head coach at some point.
Hansen is part of an exclusive club of former UA football players to become an assistant coach at FBS schools, joining Marc Lunsford, Willie Peete, Joe Salave'a, Jeff Hammerschmidt, Jerry Davitch, Charlie Dickey, Randy Robbins, Eddie Wilson, Charlie Camp, Darryll Lewis and Kevin Singleton.
The most successful former Wildcat football player in college coaching was probably 1960s quarterback Phil Albert, who won 117 games as head coach at Maryland's Towson State from 1972-91, reaching the NCAA Division II title game. Albert later became a scout for the San Diego Chargers.
---
Versailte ex-Wildcat Seth Mejias-Brean gets nonroster invitation to Padres spring training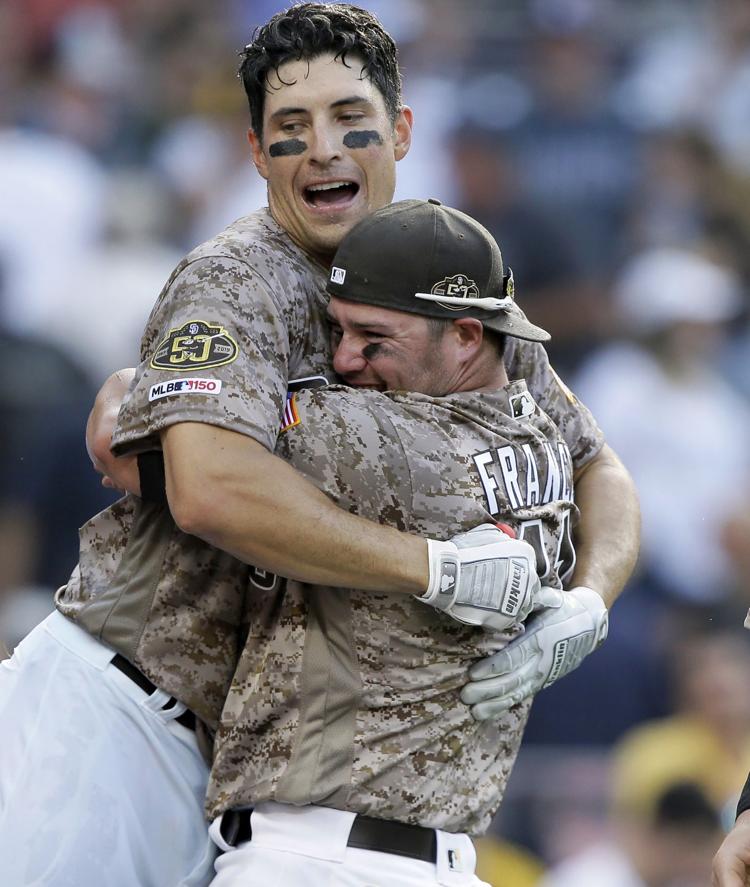 After an impressive 14-game major-league debut with the San Diego Padres last September, Cienega High School product Seth Mejias-Brean, a productive member of Arizona's 2012 College World Series championship team, was not added to the Padres' 40-man roster for the 2020 season. However, Mejias-Brean, who turns 29 in April, was invited to spring training with the Padres after signing a minor-league contract. His versatility — he can play first base, third base and shortstop — suggests he'll get back to the big leagues soon. 
---
Jay Dobyns fills new staff with stellar coaches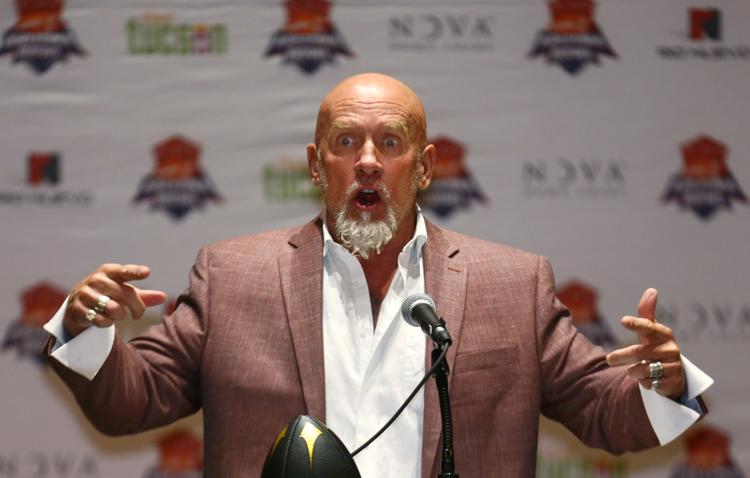 When new Tanque Verde High School football coach Jay Dobyns began hiring assistant coaches a few weeks ago, one that turned my head was former Atlanta Falcons lineman Jeff Kiewel, one of the leading high school football players in Tucson history. Kiewel, now 59, was a first-team All-Pac-10 offensive tackle in 1982, part of historic upsets over No. 1 USC and undefeated Notre Dame. He has the type of positive personality that works in high school coaching, looking out for the welfare of young men. Dobyns' staff is an impressive one, including Arizona's 1986 All-Pac-10 running back David Adams and former starting UA defensive lineman Julius Holt.
---
Son of former UA assistant popular, wanted by major programs
Small world: When Mike Barry was Arizona's offensive line coach under Larry Smith in the 1980s, his son, Joe, was ever-present at UA practices, soaking up the culture, preparing for his own football days. Last week, Joe Barry was offered the defensive coordinator's job at USC — a school at which he coached in 1994-95 and again in 2010 — but declined and will remain as the offensive line coach and assistant head coach of the Los Angeles Rams. Barry's father was succeeded at Arizona by offensive line coach John Matsko, who Smith hired away from Navy in 1985. Last week, at 68, Matsko became the offensive line coach of the Washington Redskins, the eighth NFL team he has coached since leaving Tucson.
---
Ex-Aztec D.J. Carrasco has new gig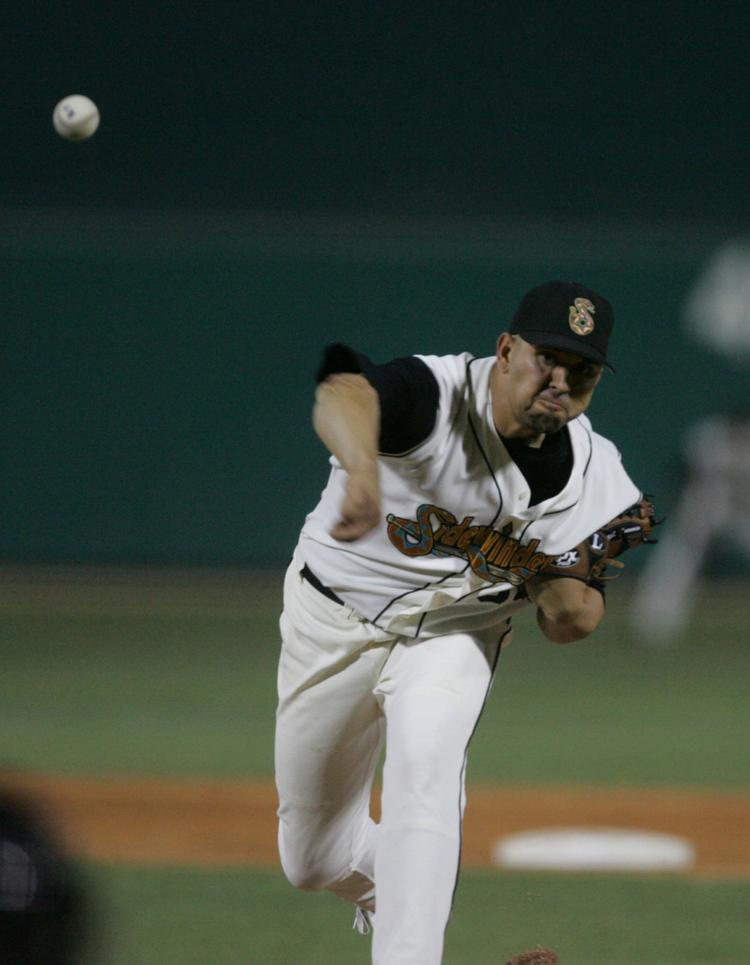 D.J. Carrasco, who became an outstanding pitcher at Pima College, is one of eight former Aztecs to play in the major leagues. Since leaving PCC in 1997, he pitched for the Royals, White Sox, Mets, Pirates and Diamondbacks, as well as the Tucson Sidewinders in 2007. He also spent six years as a scout for the Dodgers. Last week, Carrasco, who played at Safford High School, was hired as the pitching coach at Triple-A Syracuse. Talk about a small world. He joins Rich Donnelly on the Syracuse staff. Donnelly, 73, was manager of the Tucson Toros from 1977-79 and spent 23 years as a coach for the Dodgers, Marlins, Mariners, Brewers, Pirates, Rangers and Rockies.
---
Story details ex-Sahuaro quarterback's heartbreaking story 
Recommended reading: In 1994, Sahuaro High School quarterback Aaron Dumsch emerged as a star player, leading coach Howard Breinig's Cougars to the state co-championship. Dumsch later was part of Arizona State's football program before a puzzling separation from his sports career. Last week, the Washington Post wrote a remarkable — if painful to read — account of Dumsch's battle with schizophrenia. The title of the Post's Jan. 13 piece is "What Schizophrenia Does to Families." Dumsch, 41, now lives in a mental health facility near Washington D.C.
---
Journey to Pullman doesn't rattle Cats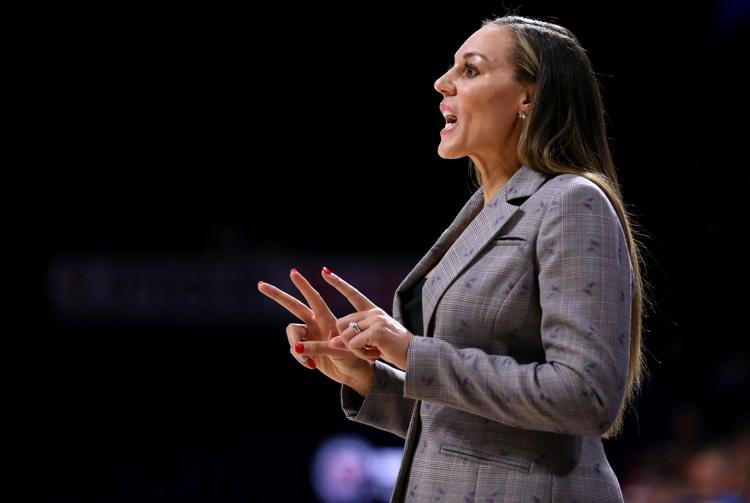 Adia Barnes' Arizona women's basketball team does not get exclusive use of chartered jets for road trips, unlike Sean Miller's basketball program and many NCAA men's teams.
Last week, the No. 21 Arizona women's team had a 3:30 a.m. wakeup call for a before-dawn flight to Spokane, Washington, with a stop to change planes in Seattle, and then a two-hour bus ride to Pullman.
It's the same trip Lute Olson's basketball teams made for 25 years, as I can wearily attest from memory. Yet Barnes' Wildcats were sharp enough Friday to win their game at Washington State, prompting a return trip of the same route as they play in Seattle on Sunday.
When Miller flirted with the coaching vacancy at Maryland eight years ago, he used negotiations to get private jet flights to the WSU-Washington trip and all games. Barnes' Wildcats are scheduled to fly to next month's Oregon State-Oregon trip on a private jet.
Not-so-funny story: When Olson's Wildcats were ranked No. 1 for the first-time, in December 1987, they were snowed out at the Seattle airport en route to WSU for a Monday night game. They spent an extra night in Seattle and finally arrived a few hours before tipoff. Yet they persevered and beat WSU 89-55, and then got back to Tucson about 2 p.m. on a Tuesday afternoon, two days before Christmas.
Oh, how times have changed.
---
My two cents: UCLA's hire another case of what might have been
Arizona State athletic director Ray Anderson last week extended the contract of football coach Herm Edwards through 2024 and said "Coach Edwards has assembled an impressive staff of coordinators, full-time assistants, consultants and analysts and has hired and developed young coaches as well, such as Sun Devil alum Derek Hagan."
You can't say that about Arizona coach Kevin Sumlin.
ASU's statement comes at a time Arizona College Football Hall of Famer Chuck Cecil — who coached in the NFL for 17 years — was not included on the Wildcats' on-field staff.
On Friday, UCLA coach Chip Kelly hired Navy's Brian Norwood as the Bruins' secondary coach and assistant head coach. Kelly was so thorough in the hiring process that he interviewed Norwood in Los Angeles and then flew to Maryland to interview him a second time.
Norwood replaces Paul Rhoads at UCLA; Rhoads is Arizona's new defensive coordinator.
I'm not suggesting Norwood is more qualified than Rhoads, although Norwood was a defensive coordinator at both Kansas State and Baylor and spent time on staffs for Joe Paterno at Penn State and Mike Leach at Texas Tech.
More than that, Norwood's coaching mentor is Dick Tomey. He played for Tomey at Hawaii from 1983-87, and moved to Tucson in 1990 to spend two years under Tomey and UA defensive coordinator Larry Mac Duff, one of the best in the business.
Last year, Norwood was the co-defensive coordinator under another Tomey student, Ken Niumatalolo at Navy, whose club went 11-2 and finished No. 20 in the AP poll.
Niumatalolo is another coach Arizona didn't hire when it had the chance.