Hansen's Sunday Notebook: Nick Foles, Steve Kerr, Trevor Hoffman represent ex-Cats in '18
Star sports columnist Greg Hansen offers his opinion on recent sports news.
Year of the ex-Cat includes star turns by Foles, Kerr, Hoffman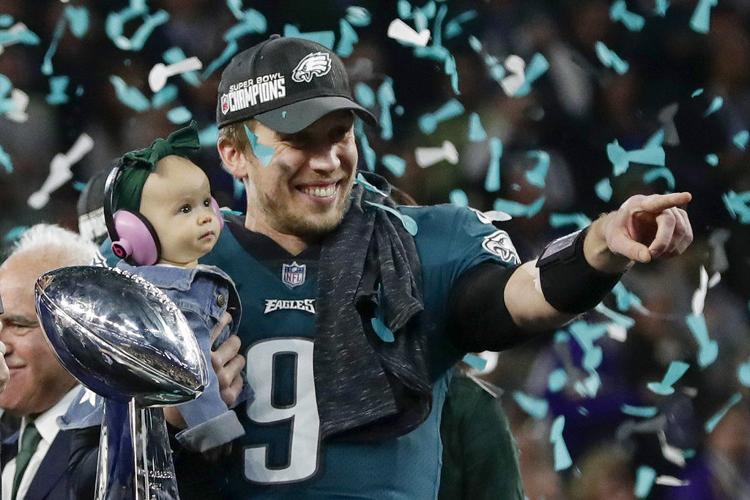 In many ways, 2018 is a sports year unmatched by former Arizona Wildcats. Consider this:
Quarterback Nick Foles was the Super Bowl MVP.
Steve Kerr coached Golden State to the NBA championship.
Horse trainer Bob Baffert's horse, Justify, won the Triple Crown.
Relief pitcher Trevor Hoffman was inducted into the Baseball Hall of Fame in Cooperstown, New York.
And Jim Furyk is captain of America's Ryder Cup golf team.
What makes the Year of Arizona's Big Five more compelling is that all five endured significant hardships — Cinderella stories, as Caddyshack's Bill Murray would say — to reach the pinnacle of their sport.
Foles endured major surgery as a high schooler, transferred from Michigan State to Arizona and then sat on the bench behind sophomore Matt Scott before winning the starting QB job midway through the 2009 season.
Kerr, of course, famously showed up at Arizona in the fall of 1984 with only one other scholarship offer, from Cal State Fullerton.
Baffert, from Nogales, Arizona, grew up raising chickens on his father's farm. He got his start as a jockey at such places as Tucson's Rillito Downs.
Hoffman was recruited from a SoCal junior college and played third base and batted eighth in Arizona's lineup as a junior, and didn't pitch professionally until his third season in the minor leagues.
Furyk was never Arizona's No. 1 player. When the Wildcats won the 1992 NCAA championship, he was the No. 4 player, behind Manny Zerman, David Berganio and Harry Rudolph.
It is now Furyk's time in the spotlight. At 48, on the downside of his soon-to-be Hall of Fame career, Furyk selected longtime rivals Phil Mickelson and Tiger Woods to Team USA's roster for this month's Ryder Cup.
The press conference linking Furyk with Mickelson and Woods was also a celebration of Bryson DeChambeau, who is coming off two consecutive Fed Ex Cup playoff victories
DeChambeau is the son of former UA golfer Jon DeChambeau, 1979-82, who was recruited to Arizona by Hall of Fame golf coach Rick LaRose.
"I had been recruiting Bryson very hard for a couple of years, trying to get him to come to Arizona like his dad," LaRose said last week. "But then I retired and Bryson went to SMU. He won the NCAA championship at SMU instead of Arizona."
Jon DeChambeau, 58, worked as an assistant pro at Skyline Country Club and at Tucson National before leaving Tucson in 1988, returning to his home turf near Fresno, California.
"It's funny: I coached Bryson on the USA all-star team in Australia a few years ago and I kept calling him Jon," LaRose said. "I knew he'd be good, but this good? Probably not."
Linda Bates was one of a kind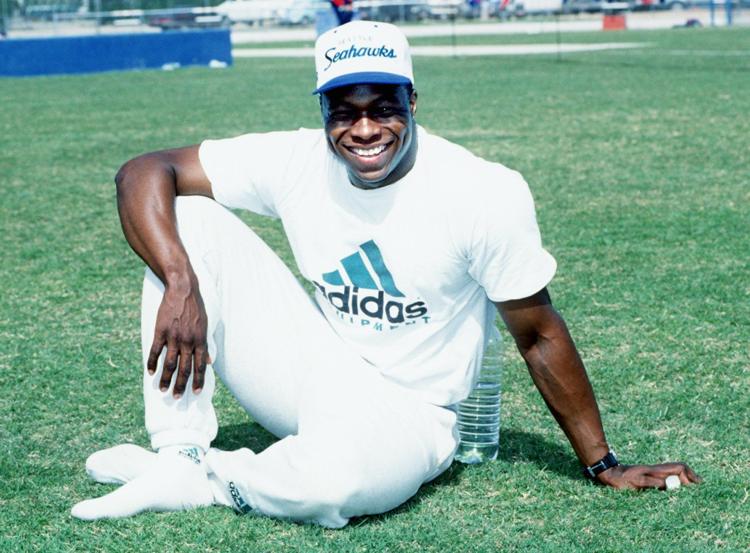 In the 1969 NFL draft, the Minnesota Vikings selected Marion Bates in the sixth round. The defensive back from Texas Southern married Linda Ann Parsons of Victoria, Texas.
A few years later, Bates and Parsons divorced and she moved to Tucson to be close to her brother, Thomas, who was stationed at Davis-Monthan Air Force Base.
When Linda Bates arrived in Tucson, she raised her three boys as a single mother. Marion, Michael and Mario would go on to be the greatest football family in Tucson history.
Marion signed with USC. Michael played at Arizona and became a five-time NFL Pro Bowl player. Mario rushed for more than 1,000 yards at Arizona State and played in the NFL for seven years.
Anyone who watched the Bates brothers play for Vern Friedli's powerhouse teams at Amphitheater High School probably got to know Linda Bates. She was an irresistible personality. Put it this way: She wasn't shy.
Her boys came first.
Sadly, Linda Bates died last week in Phoenix. She was 68.
"Vern loved to tell the story of how one Saturday morning Linda marched in with her three little boys in tow, sat them down and said, 'These three are going to play for you someday,'" Friedli's widow, Sharon, said last week.
Play they did. Amphi rarely lost. The Bates brothers — running backs with few peers — were the most well-known prep football players in the state.
Linda worked at Sears when her sons were growing up. She'd usually get home about 8 p.m., bushed from a long shift, and depend on the boys to get their homework done, eat dinner and clean up the kitchen.
When Mario was inducted into the Amphi Hall of Fame a few years ago, I spent a few minutes sitting by Linda in the bleachers that became her home away from home during the 1980s.
She started to talk about how proud she was of Mario and then broke down and cried until the tears rolled down her cheeks and onto her lap.
Talk about a success story.
Before moving to Tucson, Linda Bates got a job driving a dump truck in Texas to help feed her three boys.
She leaves a legacy like few others in Tucson sports.
Fred Harvey, Cats pull coup by hiring back Sheldon Blockburger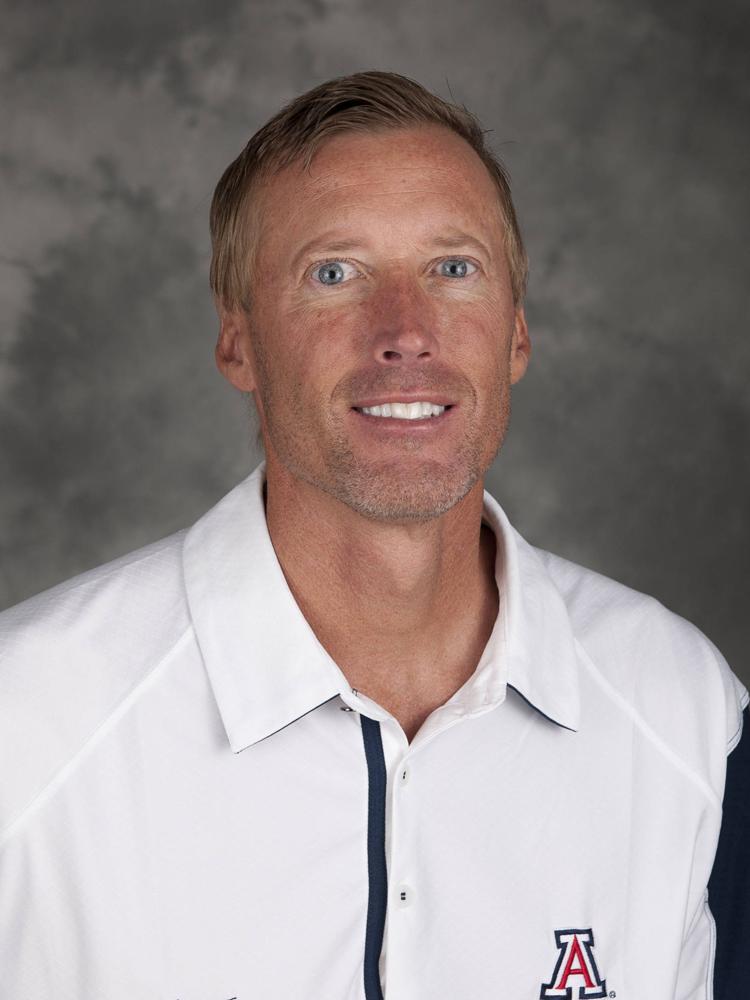 A few weeks ago, University of Arizona track coach Fred Harvey told me he was in the process of replacing assistant coach Matt McGee, who had accepted a raise to become the jumps coach at Texas. What Harvey didn't say was that he was targeting USC jumps/decathlon coach Sheldon Blockburger, who is one of the handful of top assistant coaches, any sport, in UA history. Blockburger coached NCAA high jump champions Brigetta Barrett, Liz Patterson and Nick Ross at Arizona. He coached Jake Arnold to back-to-back NCAA decathlon championships. Talk about a coup. Blockburger coached 11 NCAA champions in 10 seasons with the Wildcats. Chapter 2 promises to be productive.
Wildcats alumnus Vince Phason, 66, dies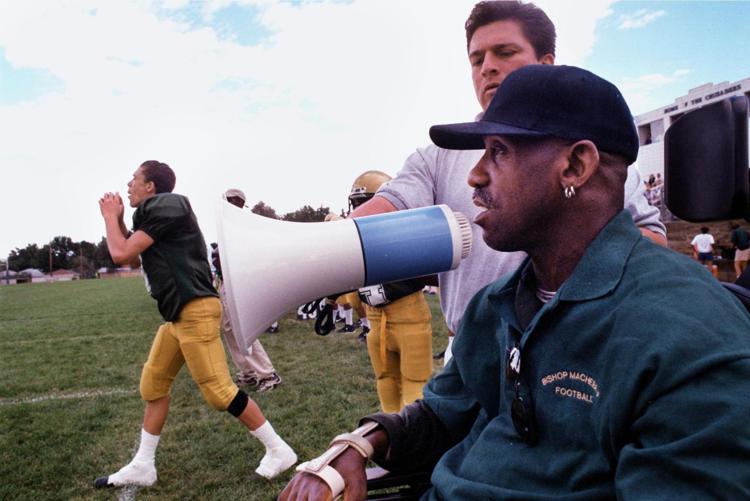 Sad to learn that former Arizona defensive back Vince Phason died last week in Denver, his hometown. Phason, who played at Arizona from 1972-74, spent 11 years in the Canadian Football League and was a top high school coach in Denver until he broke his back, paralyzed from the chest down, in a 1998 automobile accident. Phason was a key part of Jim Young's 8-3 and 9-2 teams of 1973 and 1974. He was 66.
Pat Casey leaves improbably legacy at Oregon State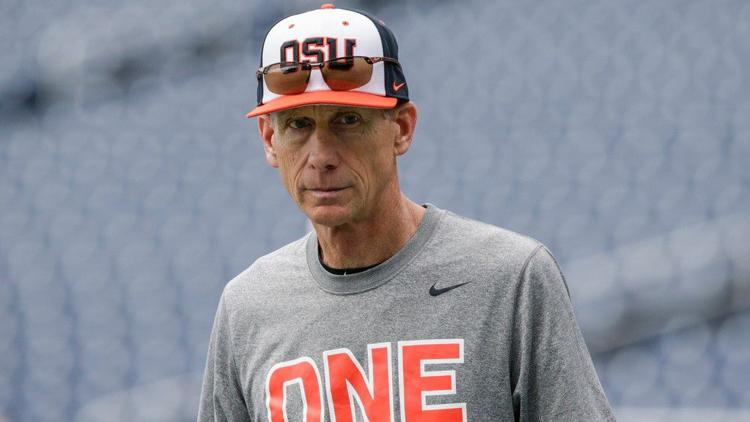 Oregon State baseball coach Pat Casey announced his retirement last week, even though he is only 59. He coached the Beavers for 24 seasons from 1995-2018. Casey somehow won three College World Series championships — including the latest one in 2018 — at OSU, which was unthinkable before he became a Pac-12 coach. Corvallis, Oregon, is a virtual rainforest in the spring. It was no one's idea of a place you could excel as a college baseball coach. In my opinion, he is one of the three leading coaches, any sport, in the modern era of Pac-10/12 sports, from 1978-2017. It's a select group, with Stanford women's basketball coach Tara VanDerveer and Arizona basketball coach Lute Olson.
Dave Rubio's Wildcats poised for run to NCAA Tournament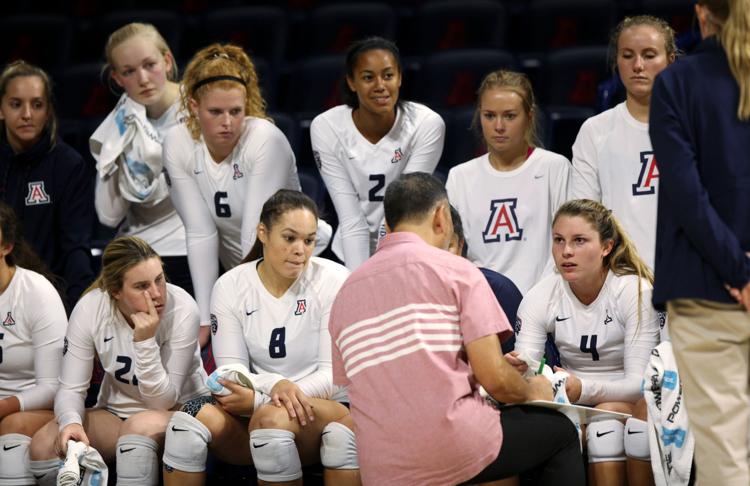 Arizona volleyball coach Dave Rubio, whose team is 8-1, is apt to finish the nonconference season 11-1 next week. Then volleyball hell breaks loose, as usual. Seven Pac-12 teams are in the current top 25 and Rubio's league schedule includes 20 games, missing a home game against No. 4 Stanford and a road game at Cal. The Wildcats are significantly improved from a year ago. If Arizona can go 10-10 in the Pac-12, it should be an easy pick for the NCAA Tournament.
Former UA hoops standout running for public office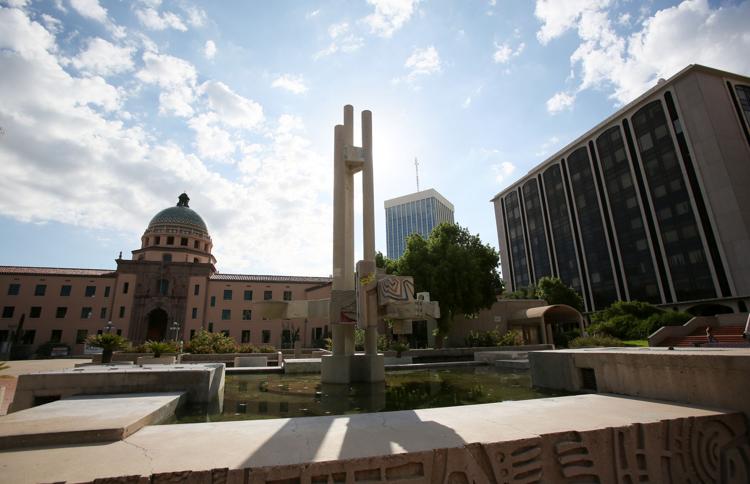 In the fall of 1973, point guard Gary Harrison left Ypsilanti, Michigan, to be part of Fred Snowden's burgeoning basketball power at McKale Center. Harrison became a second-team All-WAC guard in 1977, leading Arizona with 4.9 assists per game, feeding the ball to big man Bob Elliott, as Elliott became the UA's career scoring leader. Now it's Harrison who, in a sense, is trying to get the ball. He is on the November ballot as a Democrat, running for Clerk of the Superior Court in Pima County. Harrison has worked the last 30 years in the county court system, spending the last 24 years as division director, which serves as liaison between judges and the public. Part of Harrison's platform is to establish a system in which public records are available online.
Cienega, UA product still trudging along in minors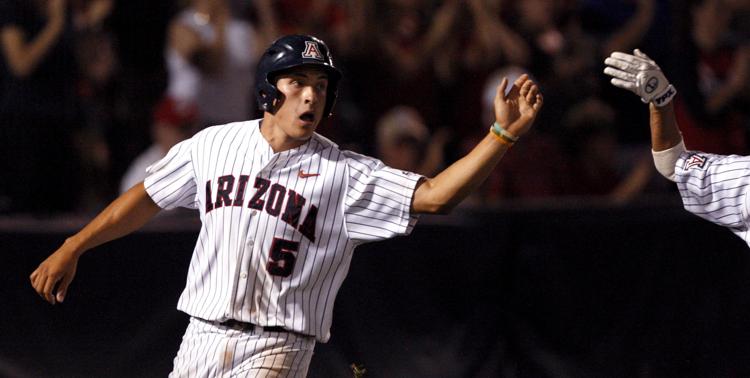 Cienega High School grad Seth Mejias-Brean, Arizona's productive third baseman in its 2012 College World Series championship season, completed his seventh minor-league season last week. He hit .266 with eight home runs for the Triple-A Tacoma Rainiers. Mejias-Brean has played in 797 minor-league games since leaving Tucson and is now 27.
Lancer advances tennis career to China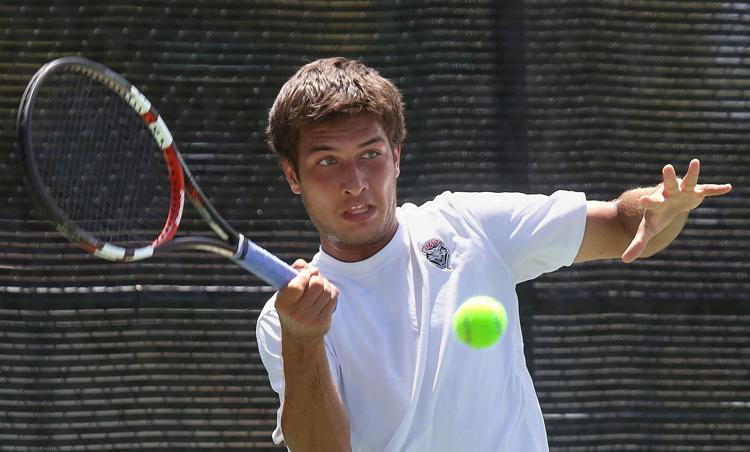 Salpointe Catholic grad Mitch McDaniels, who has won seven Tucson City singles tennis championships in the last eight years, has relocated to China in attempt to further his tennis career. He has played most of this summer in Korea and China in the International Tennis Federation; McDaniels, who played collegiately at New Mexico, has been ranked as high as No. 947 in the world.
Former Wildcats coach Bruce Larson still on campus at 92
It was good to see former Arizona basketball coach Bruce Larson back in the Arizona Stadium press box last week. Larson has been a regular in the press box for more than 20 years, but missed the '17 season after the death of his wife. Few in UA history have a more compelling story than Larson. He coached Weber State to the NJCAA national title in 1959 and was hand-picked to replace Fred Enke. The timing was good, but also not so good. Arizona still played at Bear Down Gym, which was almost 40 years old and outdated when Larson became the head coach in 1961-62. He coached for 11 seasons in the old gym, and was replaced the year McKale Center opened. "I played the hand I was dealt," he told me. Although Larson is 92, he looks much younger and remains active, golfing weekly.
Despite what experts say, I'm not sure the Wildcats are finishing sixth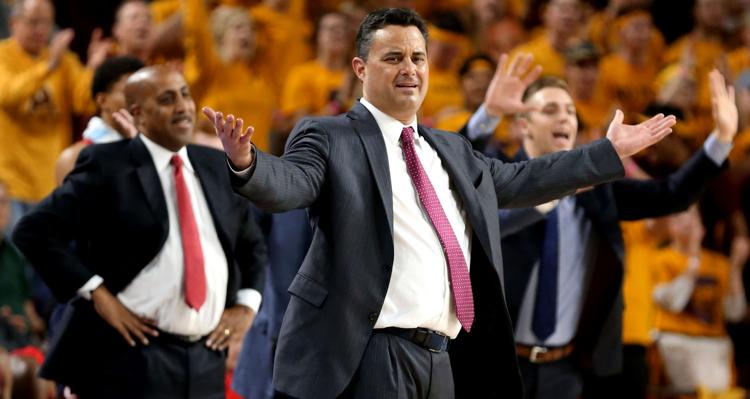 The first major college basketball magazine to hit the newsstands, Athlon's, predicts Arizona will finish No. 6 in the Pac-12. It did not list any Wildcats on the first- or second- all-conference teams.
Sounds like the early 1980s all over again.
When Lute Olson was picked to finish eighth by the Pac-10 media in 1985-86, he famously said "we're not going to finish eighth." Instead, Arizona won its first Pac-10 title that season, although, to be fair, it was probably the worst season in modern league basketball history.
The 2018-19 season is bordering on that territory. Oregon has a roster of top prospects, but it doesn't stack up as a national powerhouse. Nor do expected contenders Washington and UCLA.
If Sean Miller is able to successfully land Phoenix five-star recruit Nico Mannion, who on Friday announced he will choose between Marquette and Arizona, it would be a signal that the Wildcats' one year in recruiting purgatory is over.
Sixth place? I don't think so. But, of course, I thought the UA football team would win nine games and challenge for the Pac-12 South championship.