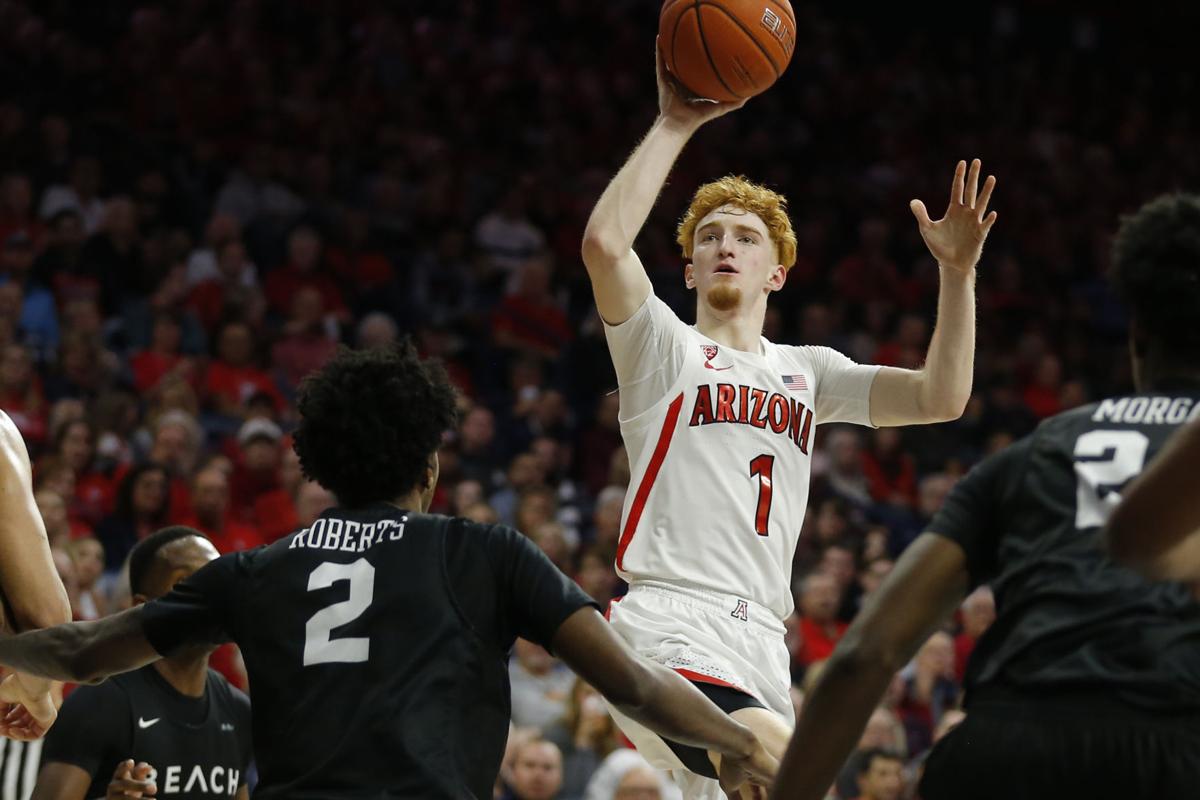 Nico Mannion's game-winner ranks among the best in UA program history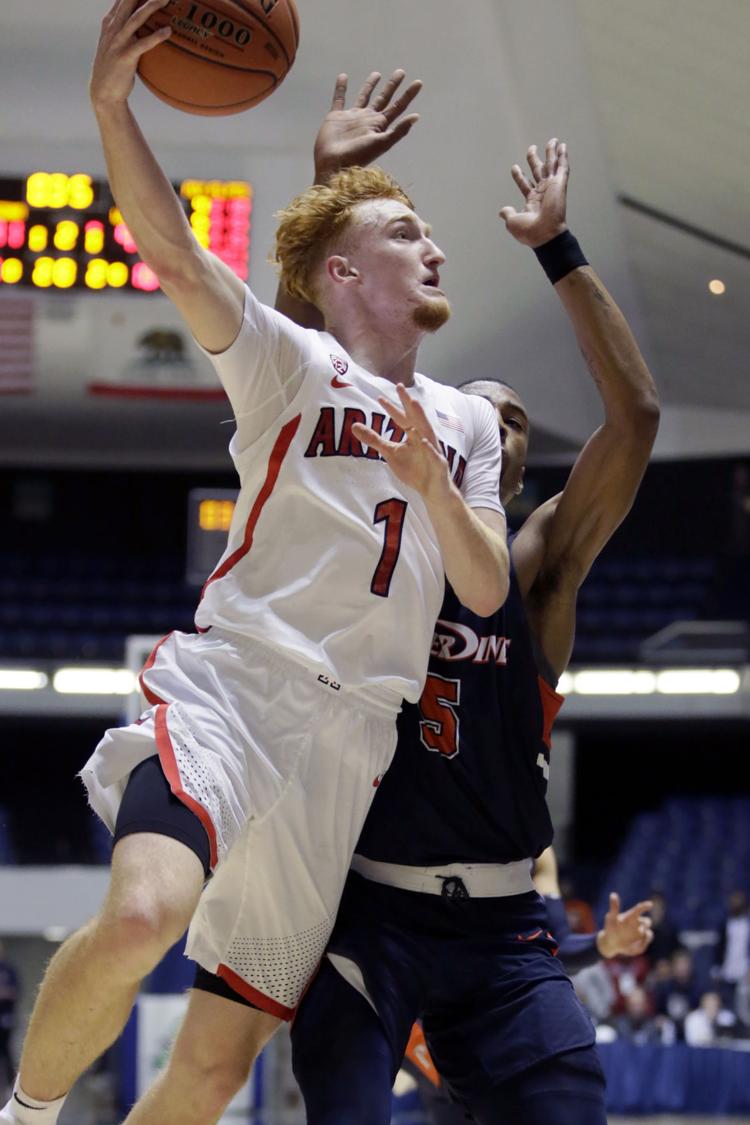 Sean Miller's substitution pattern in the second half of grinding victories over Pepperdine and Penn told you all you need to know about the value of Nico Mannion.
Against Pepperdine, Mannion was given a rest with 14:49 remaining. He was back in at 14:08. Miller gave Mannion another breather with 10:18 to go. He returned at 10:01.
Against Penn, Mannion was relieved with 14:24 to play.
He was back with 13:11 left. Later in the half, Mannion took a break with 5:14 to go. He was back at 4:02.
That means Mannion played 36:37 of a possible 40 second-half minutes in exhausting games that began 24½ hours apart.
Mannion's presence clearly made the difference. He scored 25 of his 40 points in the second half. He had a presence on almost every UA possession.
Mannion has played just eight college games, but it is fully obvious this team will go as far as he can take them. He's a gamer. That's not a word you toss around lightly because there are so few put-it-on-my-back gamers in UA basketball history.
Sean Elliott. Chris Mills. Damon Stoudamire. Miles Simon. Jason Terry. Salim Stoudamire. Derrick Williams. Maybe Nick Johnson.
What's so impressive about Mannion is his versatility on offense. He scores on jumpers, runners, floaters, pullups and whatever is necessary at the moment. His shooting range is truly from a foot — remember his rousing tomahawk dunk in traffic against Long Beach State? — to 24 feet.
And what I liked even more than his flip-hook to beat Pepperdine was that he didn't celebrate wildly or make it all about himself. He is a 2019-20 version of a young Steve Nash.
Against Pepperdine, Mannion's game-winning, length-of-the-court drive that ended with an 8-foot flip-hook a la Magic Johnson might force a re-write of the 10 most impressive game-winners of Arizona's modern basketball era.
Where would you put Mannion's shot? Here is my list:
1. Craig McMillan's recovery of a deflected 90-foot desperation pass by Steve Kerr was converted into a buzzer-beating layup to beat the West's ranking power of the day, Oregon State, 63-62, at McKale Center, leading to Arizona's first Pac-10 championship.
2. Salim Stoudamire's 18-foot jumper with 2.8 seconds to play, beating No. 2 seed Oklahoma State 79-78 in the 2005 Sweet 16 at Chicago.
3. Derrick Williams' blocked shot from Washington's Darnell Gant with a fraction of a second left in Game 14 of the 2010-11 Pac-10 season, giving Arizona an 87-86 victory over the Huskies at McKale Center — the margin necessary to win Miller's first Pac-10 championship.
4. Michael Wright's turn-around jumper a few feet from the bucket gave Arizona a 76-75 buzzer victory at No. 1 Stanford on the final weekend of the Pac-10 regular season, impetus for the UA's rush to the 2001 Final Four.
5. Eddie Smith's short jumper at the buzzer beat Arizona State 65-64 at Tempe in February 1984, giving Arizona its first sweep over the Sun Devils in 15 years, triggering a 25-year dominance over ASU.
6. Salim Stoudamire's double-pump, 14-footer at Arizona State with less than a second to play to clinch the 2005 regular-season Pac-10 championship, 70-68.
7. Mark Lyons' driving, twisting layup in traffic with 7.1 seconds left to cap a furious comeback and beat No. 5 Florida 65-64 in a December 2012 victory at McKale.
8. Miles Simon's 75-foot desperation buzzer shot to beat No. 5 Cincinnati 79-76 in a made-for-TV game in Phoenix, 1996.
9. Nick Johnson's last-second blocked shot against No. 17 San Diego State on Christmas Day 2013 to beat the Aztecs 68-67 and win the Diamond Head Classic in Hawaii.
10. Jason Terry's mad dash up-court and 10-foot jumper with 3.4 seconds to beat No. 3 Stanford, 79-78, in 1999, prompting the only court-storming celebration at McKale in the last 25 years.
What do you think? Does Mannion's winner against Pepperdine belong on the list?
---
Howard Breinig, Sahuaro to be honored by AIA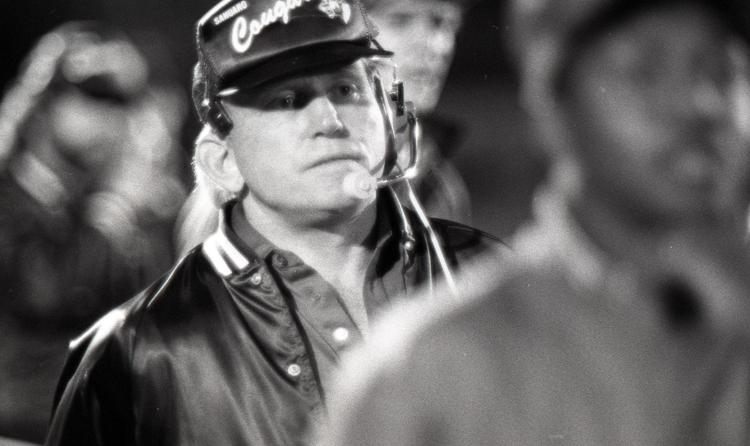 A quarter-century ago, Sahuaro High School tied Peoria High School for the Class 4A state football championship, finishing with a touchdown and 2-point conversion in the final two minutes of a 17-17 classic at Sun Devil Stadium.
Cougars coach Howard Breinig, who had announced he would retire after the game, grabbed the championship trophy and said "I'm never going to put this thing down."
It remains the only state title (or co-title) in Sahuaro's 52-year football history.
On Friday, Breinig, 78, and his '94 Cougars will be honored at the 4A state championship game at Willow Creek High School in Surprise.
Breinig went 110-34-5 in his 12 seasons at Sahuaro, and reached the championship game in 1984, 1991 and 1993 before tying a year later.
His '94 team was full of standout players such as Omar Bacon, Aaron Dumsch, Tony Lucas, Ricky Solis and Nate Goerke. Some of Breinig's assistant coaches from the '94 season, including Will Kreamer and Nemer Hassey, went on to make a mark in Tucson prep football.
After Breinig retired, the 1962 Arizona Wildcats co-captain offensive lineman became an assistant coach at Sabino, preferring not to be in the spotlight and have some free time to spend with his family.
Breinig was involved in a serious automobile accident two months ago, broadsided at an intersection, and spent significant time in a Tucson hospital.
He requires the use of a walker at this stage of his recovery, but plans to be at Friday's ceremony. Those from the '94 Sahuaro team should contact Kreamer at wmkreamer@gmail.com for further details.
---
Lancers players fete former coach John Condes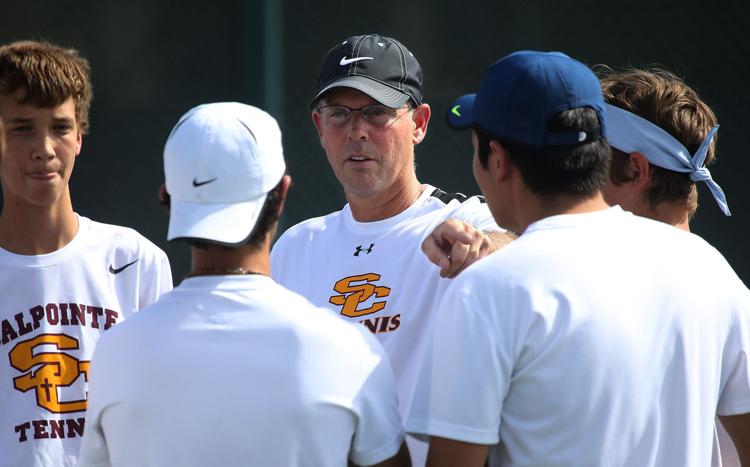 Salpointe Catholic High School tennis coach John Condes quietly retired last spring after coaching the Lancers to eight state championships — six for the boys team, two for the girls program — and reaching the state title finals a dozen more times over 32 years.
On Saturday afternoon at the Tucson Racquet Club, many of Condes' former Lancers tennis players surprised him with a "tennis Thanksgiving," celebrating his remarkable coaching career. Former state champions Tommy McGeorge and Cameron Ahari were among those at the ceremony.
Condes was a tennis standout at Santa Rita High School in the late 1970s, earned two degrees from the UA and became Salpointe's tennis coach in 1988. He led the Lancers boys team to five consecutive state titles from 2004-08.
Condes remains on the faculty at Salpointe; he is the chairman of the math department.
---
Ex-Dorado Blake Martinez making push for Pro Bowl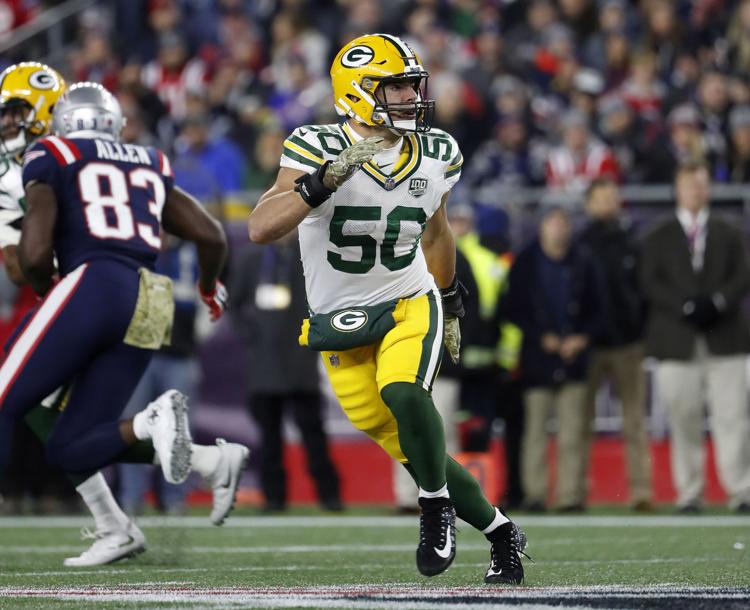 Canyon del Oro grad Blake Martinez is making a strong move for the 2020 Pro Bowl. The fourth-year Green Bay Packers linebacker enters Sunday's game against the New York Giants ranked third in the NFL in tackles with 108. That's not much of a surprise; Martinez finished third in the NFL with 141 tackles a year ago. The only high school football players from Tucson to play in a Pro Bowl were linebacker Riki Ellison and running back Michael Bates, both Amphi grads. Martinez isn't the only former Tucson player making an impact in the NFL: Tucson High grad Levi Wallace, who has started all 12 games for the playoff-contending Buffalo Bills, has become a productive cornerback, with 61 tackles to date. Wallace went from walk-on to starter for Alabama after leaving Tucson seven years ago.
---
Clark Crist featured on Baseball America podcast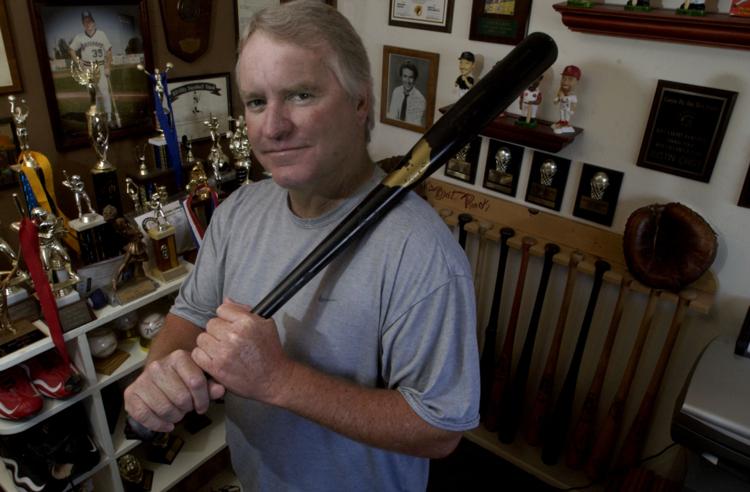 Clark Crist, the starting shortstop for Arizona's 1980 College World Series baseball champions, is part of a Baseball America podcast discussing his four decades as a baseball player, scout and coach. It is available online. Crist, who played at Palo Verde High School, was part of the discovery and signing of baseball all-stars such as Kenny Lofton and Albert Pujols. He is currently the Arizona Diamondbacks' national crosschecker for all junior college baseball in the United States.
---
Services Monday for local volunteer, advocate Judith Blair
A memorial service for Judith Blair, mother of Arizona's 1994 Final Four center Joseph Blair, will be held Monday at noon at Victory Worship Center, 2561 Ruthrauff Road. She had a strong presence at UA women's basketball games, an advocate for Adia Barnes' program when it was in the struggling, beginning phase. In 2001, I got a call from UA professor Michael Burgoon, who told me an amazing story: He was dying of kidney disease, with his kidney operating at 3% efficiency. He was 56 years old and his weight had dropped to 135 pounds. A woman he didn't know previously, Judith Blair, heard of Burgoon's situation and volunteered to be tested as a possible match to donate a kidney to Burgoon. She was a perfect match. With Judith's kidney, Burgoon went on to live another 13 years. Judith Blair was 71. I don't think I ever saw her when she wasn't smiling.
---
Aari McDonald, Wildcats learning how to win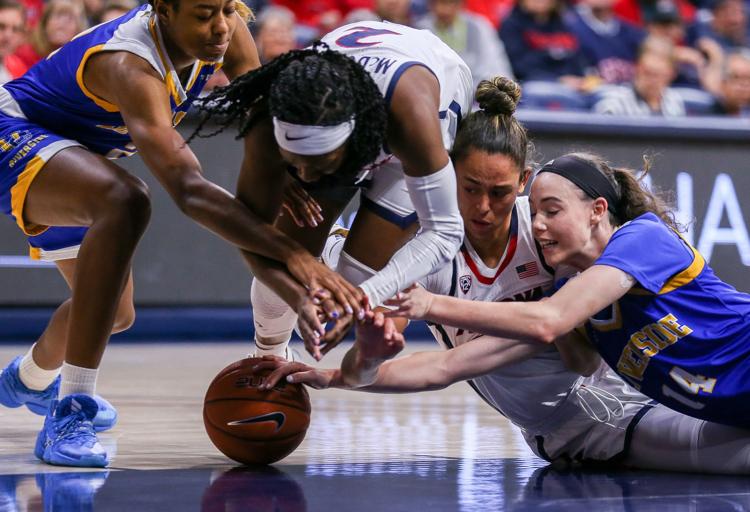 Behind dazzling junior point guard Aari McDonald, Arizona's women's basketball team has opened the season 7-0. It's not the most impressive 7-0 you'll ever see; the Wildcats have beaten 0-7 Chicago State, 2-6 UC Riverside, 2-5 Prairie View A&M and will play 0-4 Monmouth on Monday at McKale Center, followed by games against UTEP, Tennessee State and UC Santa Barbara. But that's not what counts: After being irrelevant for 15 years, the Wildcats are learning how to win. In the process they're averaging 5,159 fans per game at McKale Center. Plus, they routed then-No. 22 Texas on the Longhorns' court. When Joan Bonvicini's UA women's team opened 9-0 in the 1999-2000 season, it beat just one ranked team, No. 15 UC Santa Barbara. But that team went on to finish 23-7, go 13-5 in the rugged Pac-10 and reach the round of 32 in the NCAA Tournament. This UA women's team is preparing for an anticipated Pac-12 opener Dec. 29 at Arizona State. The Sun Devils' schedule hasn't been much better; ASU has beaten Army, Cal Poly, Maine and Air Force and will play Drake, Idaho State, New Mexico State and Creighton before a showdown with Arizona.
---
Salpointe gearing up for holiday showdown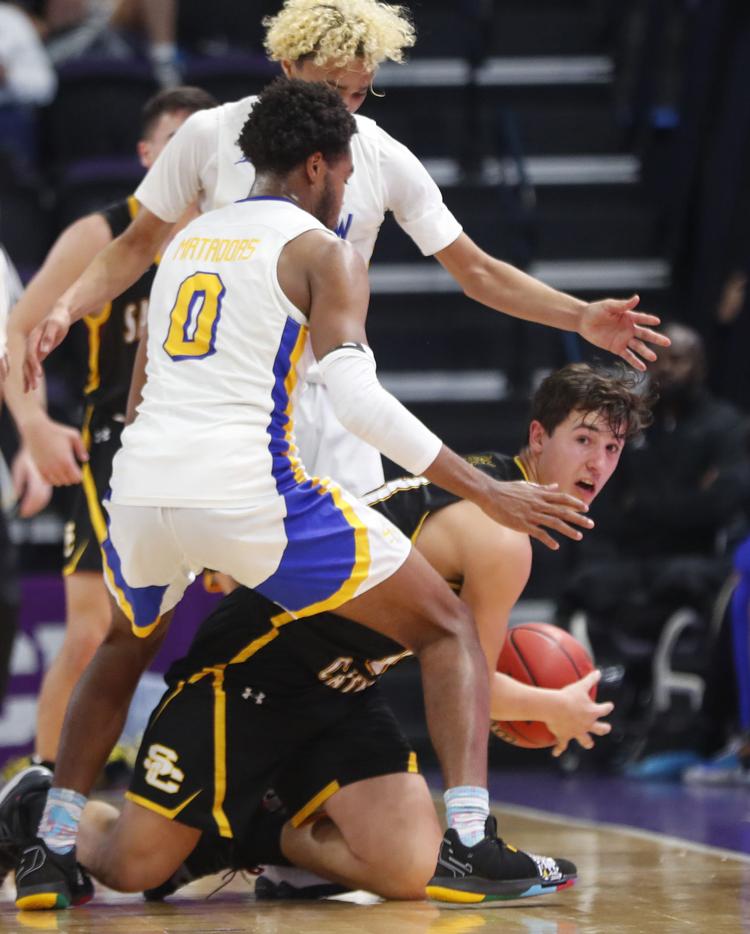 Salpointe Catholic opened the boys high school basketball season with four straight victories, a strong notice they'll be a favorite to win the Class 4A state championship, which would be the first in school history. Seniors Grant Weitman and Evan Nelson both averaged 18 points in those four victories. The first showdown-type game for the Lancers is likely to be in the Mesa Holiday Tournament Dec. 26-30. The Lancers will play coach Sam Duane's Gilbert Perry team; Duane coached Corona del Sol to four consecutive Class 5A state titles between 2012-15.
CDO grad leads D-II school on playoff run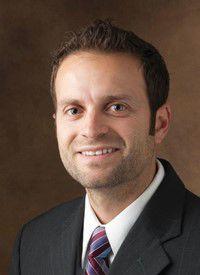 Canyon del Oro High School and UA grad David Korn is coaching Division II Maryville University of St. Louis toward a potential NCAA championship in men's soccer. The No. 3 seeded Saints are 16-3-2 and alive in the national quarterfinals as they await a Friday night showdown in Louisville, Kentucky, against 16-0-4 Bellarmine University. The winner will advance to the NCAA semifinals. Korn's team won its first-round game, 1-0, over Tiffin University of Ohio.
---
My two cents: No title, but Lancers still one of best ever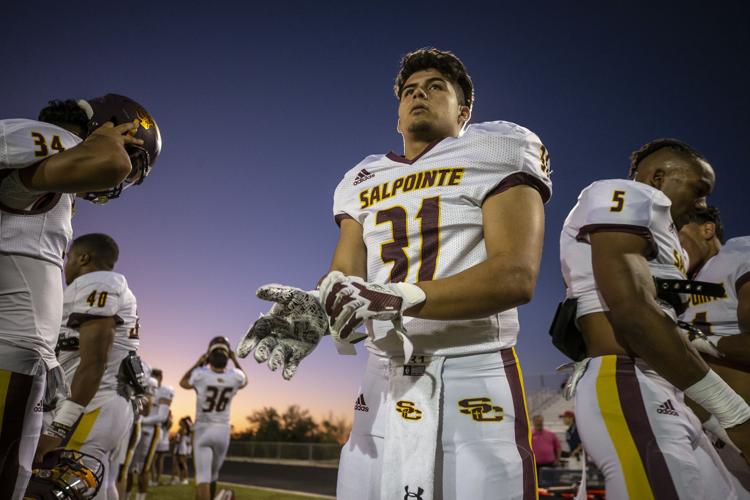 I was all-in on the AIA's inaugural Open Division football championship, which is to determine the state's top football team regardless of size and classification.
But as Class 4A Salpointe Catholic lost a tight 24-16 semifinal to 6A's Chandler last week, my "all-in" feeling ebbed.
I fully believe that the '19 Lancers are one of the top five teams in Tucson prep football history. For Dennis Bene's team to walk away without a championship trophy — without the feeling of being the ultimate victor — will always sting a bit.
The best prep football teams in Tucson? My research leads to this list:
Tucson High, 1970, 12-0. State champs. Ollie Mayfield's Badgers had eight Division I recruits on that club and won the big-school schools title game 54-16.
Amphitheater, 1975, 12-1. Coach Jerry Loper's team beat 12-0 Maryvale in the championship game. It was about the time the gulf between Phoenix football schools and Tucson schools became overwhelming.
Salpointe, 2013, 14-0. Bene's Lancers were never truly challenged, but I still believe the '19 club of Bijan Robinson, Lathan Ransom had more across-the-board talent. In the title game, the '13 Lancers beat state power Scottsdale Chaparral 46-20.
Amphitheater, 1997, 12-1. Vern Friedli chose to "play up" a classification, and reached the finals against Mesa Mountain View, which had almost 2,000 more students than Amphi. The game was lost, 28-24, on a blown call by the officials, a fumble with three minutes remaining and Amphi leading 24-21.
Now I'd add the 2019 Lancers and make it a Fab Five, with or without a championship trophy.