Hansen's Sunday Notebook: Pima County Hall of Fame to honor multi-sport Sahuaro, USC legend Rodney Peete
Star sports columnist Greg Hansen offers his opinion on recent sports news.
Pima County Hall of Fame to honor Sahuaro and USC legend Rodney Peete, other multi-sport stars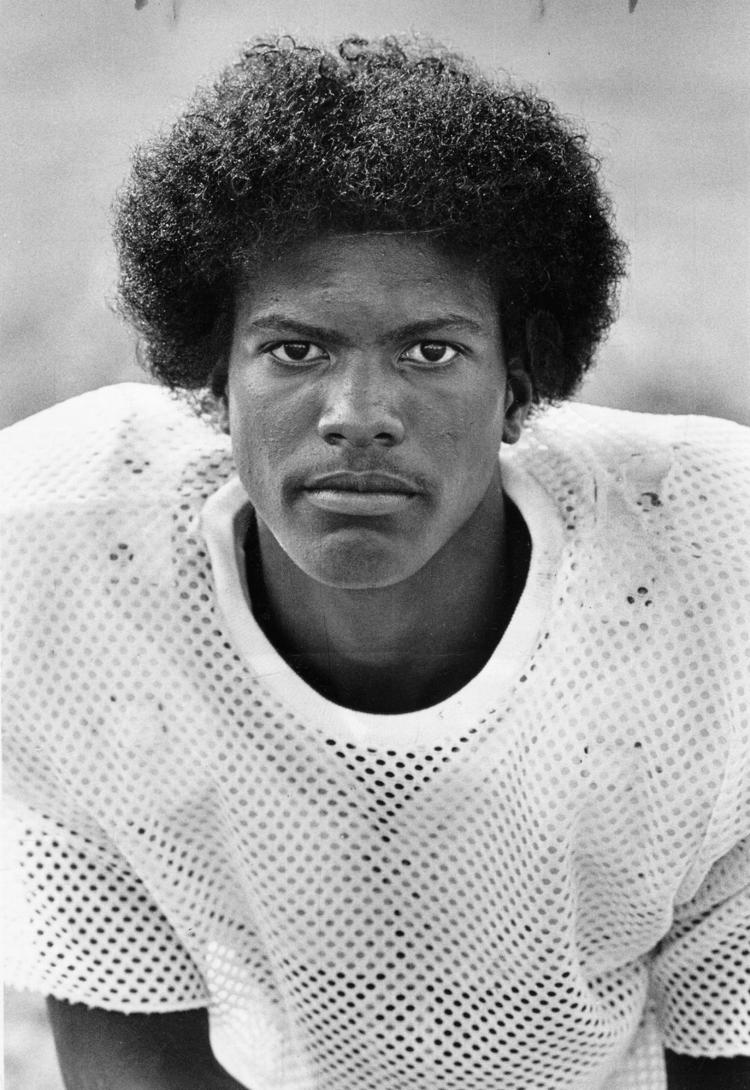 Most of Southern Arizona's leading high school athletes of the last five years — including Sahuaro outfielder Alex Verdugo, Canyon del Oro golfer Chris Meyers, Salpointe Catholic basketball player Majok Deng, Rio Rico distance runner Allie Schadler and CDO softball player Kayla Bonstrom — had one thing in common.
All were one-sport athletes.
The days of someone like Rodney Peete pitching Sahuaro High to the state baseball championship, playing a key role on the Cougars' state title basketball team, and setting city passing records as a quarterback are long gone.
When the Pima County Sports Hall of Fame holds its Class of 2017 induction ceremony and banquet October 29 at the Double Tree Hotel, it will honor not only Peete (who also started at third base on USC's baseball team while leading the Trojans to the 1988 Rose Bowl) but three of the top multi-sport athletes in Tucson history.
Santa Rita shooting guard Jim Pyers scored 50 points for the Eagles in a 1979 game against Sunnyside, and went on to star at Grand Canyon and play 12 years of European basketball. But he also was Tucson's No. 2 high jumper of the day — he cleared 6 feet 5 inches — and was a leading runner on Santa Rita's cross country and track teams.
Flowing Wells outfielder Robbie Moen, a two-time All-Pac-10 hitter at Arizona, was also one of Tucson's leading football players in the late 1980s. He started at quarterback, safety and as a running back. He is most known for hitting .402 for Arizona in 1992, but he also threw five touchdown passes in a game against Rincon in 1987. Moen has since coached at Kansas State, Loyola Marymount and been a scout for the Tampa Bay Rays.
UA second baseman Ken Kurtz was one of the last two-sport athletes at Arizona. In addition to being selected to the 1966 All-District 7 team with future major-leaguers Reggie Jackson and Eddie Leon, Kurtz was a backup guard on Arizona's basketball teams of the mid-'60s. After six years in the minor-leagues, Kurtz became a basketball official for 31 years in the Pac-12, WAC and Big Sky conferences, in addition to coaching for seven years at Santa Rita High School.
Peete, Kurtz, Moen and Pyers will be in Tucson for the Hall of Fame ceremonies Oct. 29. They are part of a class that also includes ex-major league sluggers Shelley Duncan and Chris Duncan of CDO and UA football coach Dick Tomey.
Believe it or not, Tomey's best sport was baseball at Depauw University. Even while coaching Arizona's Desert Swarm teams of the 1990s, Tomey was a catcher in a Tucson city baseball league playing against those 30 years younger and more than holding his own.
Tickets for the Hall of Fame ceremony are available at 520-244-8907 or at pcshf.tickets@gmail.com.
Dave Cosgrove has No. 7 Pima Aztecs rolling again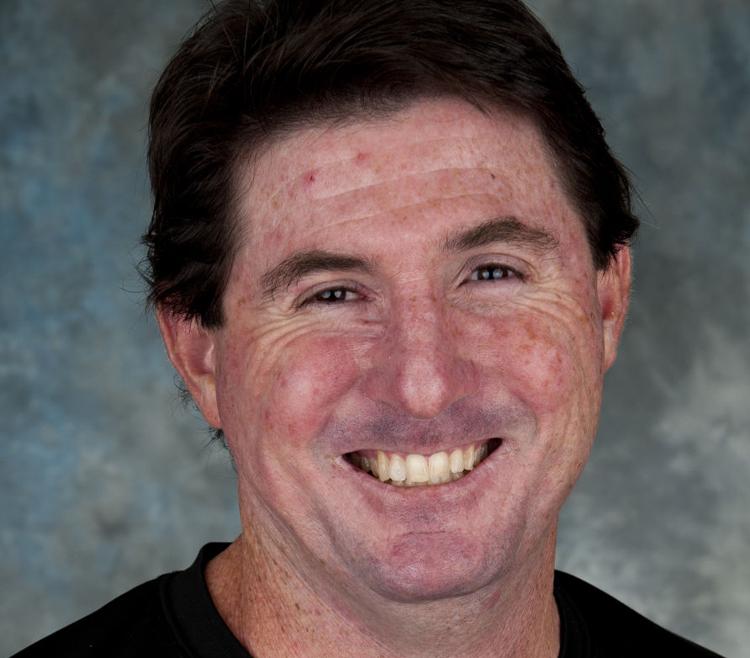 The top team in Tucson sports in the fall of 2017? It is once again Pima College's men's soccer team, coached by Dave Cosgrove, ranked No. 7 in the NJCAA.
The Aztecs, 11-1-3, are now 42-8-5 over the last three seasons in the most difficult soccer conference in the NJCAA. Pima has twice tied No. 4 Yavapai, and also tied No. 9 Arizona Western. When the ACCAC playoffs begin in two weeks they will essentially be a Final Four in itself; No. 14 Phoenix College last week stunned Yavapai 5-0.
Cosgrove's club is led by Tucson High product Julian Gaona, who has 11 goals, and by University High grad Chris Cooper, who has six. The Aztecs, who were 16-3-1 and barred from playing in the Region championship game after a post-game altercation that the NJCAA later admitted was not Pima's fault, added three significant Japanese players this season: Daisuke Takanaka, Hugo Kametani and Tatsuma Yuki have helped to make PCC a national championship contender.
Wildcats' Jenna Kean figures to be a fixture in the outfield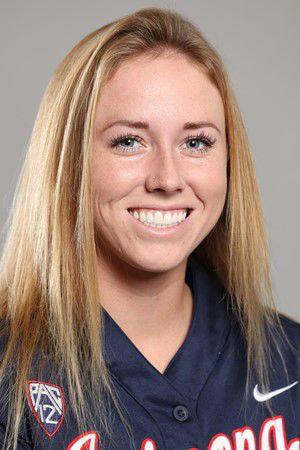 When Arizona opened its fall softball schedule Friday at Hillenbrand Stadium, freshman Jenna Kean started in centerfield and batted leadoff. She went 6 for 7 in two games, and seems likely to hold that spot for a long time, even after injured outfielder Alyssa Palamino recovers from a knee injury. Kean is from Los Alamitos High School in Southern California, which produced star UA athletes J.T. Snow and Antoine Cason. The UA plays Pima College at 3 p.m. Sunday and continues its fall schedule through Oct. 26.
Pima linebacker Bryant Pirtle drawing eyes from SEC, Pac-12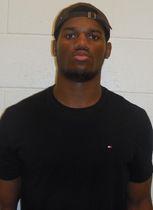 Pima College sophomore linebacker Bryant Pirtle is on everyone's map in FBS football. The 6-foot 2-inch 235-pound run stopper from Louisville, Kentucky, last week was offered scholarships by Texas A&M, Arkansas, Syracuse and Toledo. Arizona and ASU have also offered Pirtle a chance to play in the Pac-12.
$18 million indoor practice facility 'will be used every day,' and by more than one team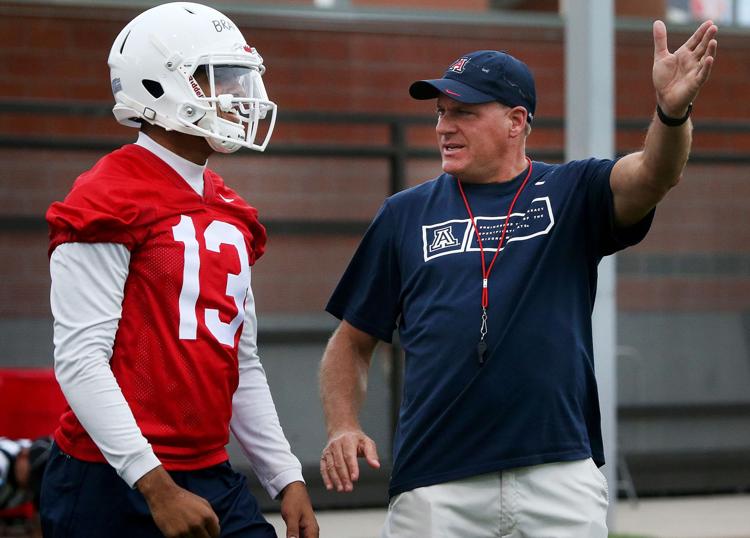 UA football coach Rich Rodriguez last week said the $18 million indoor facility that will primarily be used for UA football workouts, "will be used every day.'' He suggested it might be available for other sports teams in Tucson, such as high school soccer and football teams training for state tournament games. Tony Amato's UA women's soccer team is also sure to benefit by working out indoors in August and September to avoid 100 degree workouts at their off-campus facility.
DeAndre Ayton's 43½-inch vertical a new weapon for Sean Miller, Wildcats
7 footer, 260 lbs, 43.5 inch vert 👀😈 pic.twitter.com/7oJbq2rJDk

— Deandre Ayton (@RealDeandreAy) September 26, 2017
The most impressive player-centric detail disclosed by UA basketball coach Sean Miller last week was that 7-foot freshman DeAndre Ayton has a 43 ½-inch vertical jump. "With his size, that means he touches the top of the backboard. I've never seen anyone touch the top of the backboard," Miller said. "We've had Aaron Gordon and we've had Nick Johnson,'' said Miller. "But to see DeAndre's athleticism with as big as he is, you don't often times see that."
Despite his current struggles, Nick Folk is best Wildcat to ever kick in NFL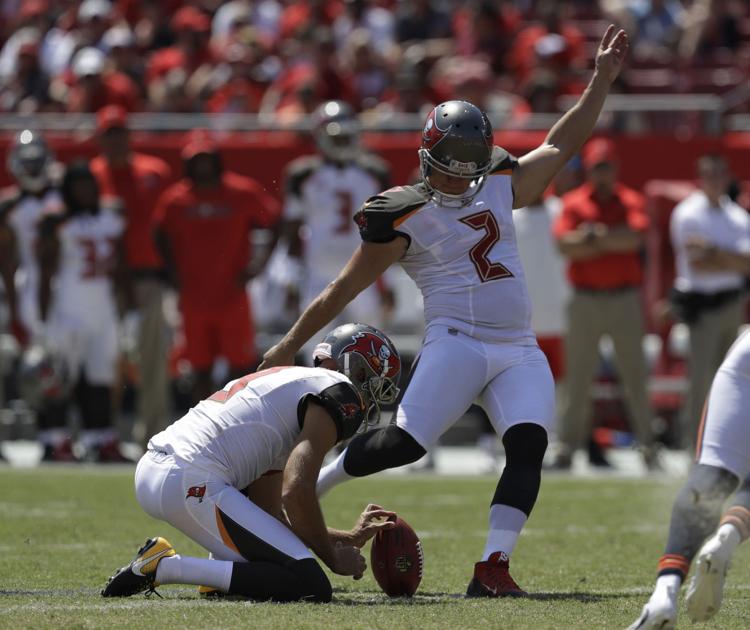 Although it was painful to watch Arizona's 2005 All-Pac-10 kicker Nick Folk miss three field goals in Tampa Bay's Thursday night loss to the New England Patriots, his career has been a big success. Folk was a Pro Bowl kicker for the New York Jets and made 245 of 305 career field goal attempts, or 81 percent over 10 seasons. He signed a $12 million contract with the Jets during his career and probably earned in excess of $20 million. The two most celebrated kickers in UA history, Max Zendejas and Steve McLaughlin, can't touch Folk's NFL success. Zendejas, a fourth round pick in 1986, was 34 for 49 as an NFL field-goal kicker; McLaughlin, a third round draft choice in 1995, was 8 for 16 kicking in the NFL.
Arizona College World Series pitcher, football captain Jim Geist dies at 79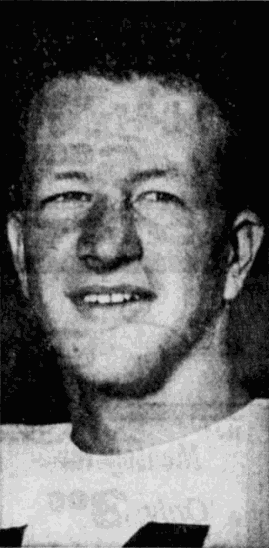 Jim Geist, captain of Arizona's 1959 football team, died last week in Denver. He was 79. Typical of that generation, Geist was a two-sport athlete, quarterback of the UA football team and pitcher for UA baseball teams that reached the College World Series in 1958, 1959 and 1960. His post-UA days were even more accomplished: Geist retired from the Air Force as a highly-decorated Colonel, having flown 187 missions in Vietnam and was an assistant football coach at the Air Force before leaving the service.
Arizona women's basketball will enjoy Pac-12's sensible schedule change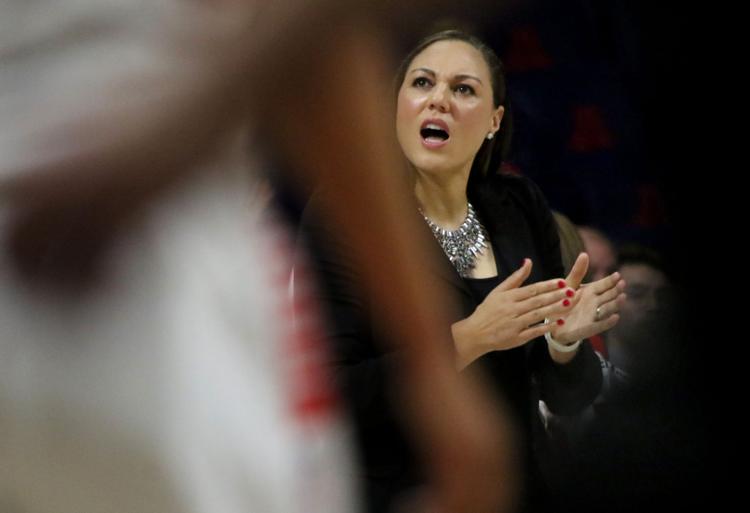 In her second season coaching Arizona's women's basketball team, Adia Barnes will benefit from the Pac-12's more sensible approach to women's basketball scheduling. For the first time, all 18 of Arizona's league games will be played in a Friday-Sunday rotation, which is much preferable to playing opposite an Arizona men's game on a Thursday or Saturday.
Georgia Tech inks Josh Pastner amid Arizona basketball scandal
Honored, grateful and excited to coach the 2017-18 @GTMBB Team! Day 1 ✅🐝

— Coach Josh Pastner (@GTJoshPastner) October 2, 2017
Last week, Georgia Tech chose a strange time to announce it will extend the contract of basketball coach Josh Pastner through the 2022-23 season. Most contract extensions are done over the summer, but once Arizona became engulfed in an FBI and NCAA recruiting scandal, Pastner obviously became one of the first mentioned as a possible successor at Arizona, should the investigation lead to a coaching change. Pastner was 21-16, reaching the NIT finals, in his first year at Georgia Tech.
Dave Rubio's Wildcats keep taking down top-25 opponents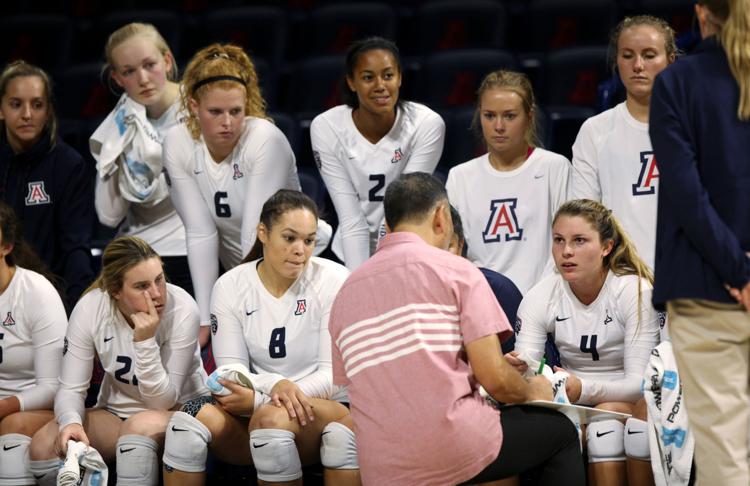 Arizona's rousing sweep of No. 15 USC Friday night at McKale Center meant that Dave Rubio's volleyball team has beaten a top-25 USC or UCLA team seven years in succession. After beating the Trojans, Rubio said "The problem is that in our conference, even if you're playing well, it doesn't always mean you're winning.'' No kidding. The current Top 25 volleyball poll includes No. 2 Stanford, No. 9 Washington, No. 13 UCLA, No. 15 USC, No. 16 Oregon, No. 17 Utah and No. 25 Colorado. The league was tough enough before Utah and Colorado were admitted in 2011; now it is ridiculous.
Keep on eye on Pusch Ridge, Marana in playoffs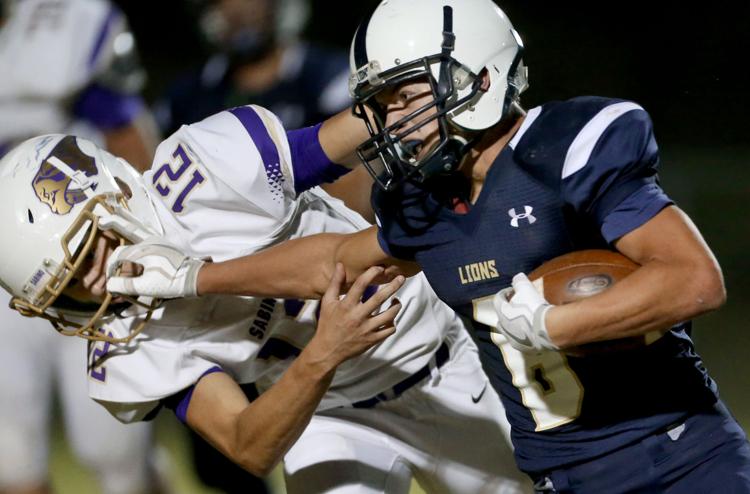 The shift of power in Tucson high school football hasn't changed at the top. It's Cienega, Salpointe Catholic and Ironwood Ridge.
All have the numbers and the tradition to compete for state championships each fall; they are a combined 18-3 this season.
The change is that Marana, with an explosive offense, and Pusch Ridge Christian, with a terrific senior class, have made a move, and should play deep into the November playoffs.
Pusch Ridge, 7-0, seems destined to meet Queen Creek's Casteel High School in the Class 3A state championship game. Pusch Ridge has about 300 students; Casteel, which is in just its third year as a school, has roughly 600 students, mostly juniors and sophomores, including 6-foot-4-inch quarterback Gunner Cruz, who has already been offered a scholarship by ASU.
That's a story for another day.
Marana, which has gone 5-0 after losing tense, one-possession thrillers to Cienega and Ironwood Ridge to open the season, has since outscored five opponents 239-46, should finish the regular season on a seven-game winning streak.
I wouldn't want to play them in November.
My two cents: Arizona basketball scandal already affecting Wildcats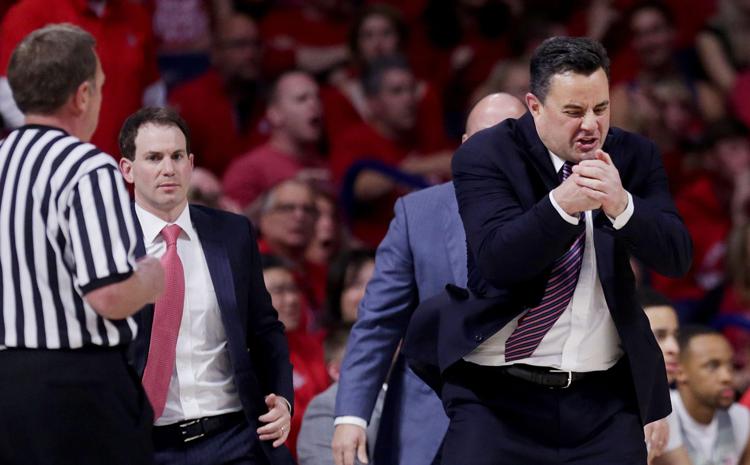 The collateral damage from Arizona's alleged involvement in an FBI investigation into college basketball recruiting has begun.
Five-star recruits R.J. Barrett, who visited Arizona last month, has eliminated Arizona from consideration. Another five-star recruit, Simisola Shittu canceled his recruiting visit to Arizona. Another elite recruit on Arizona's must-get list, Nassir Little, then committed to North Carolina.
Later, Class of 2019 recruit Scottie Lewis also eliminated Arizona.
Traditionally, Arizona's most important recruiting weekend of the season, held during October's Red-Blue Game festivities, is now full of uncertainty.
It's also uncertain what Miller will do to replace Book Richardson's spot on his coaching staff. Do you fill it with a traditional recruiting-first coach, such as previous Arizona coaches Jessie Evans, Kevin O'Neill and Josh Pastner?
There will always be a worry that someone like UCLA's David Grace, probably the Pac-12's most formidable recruiter, is a step ahead of you.
Or do you add an X's and O's coach like Jim Rosborough, one whose strength is internal matters and player relationships?
If nothing else, the recruiting scandal will force Arizona and every other elite college basketball program to re-think the composition and direction of their coaching staff.