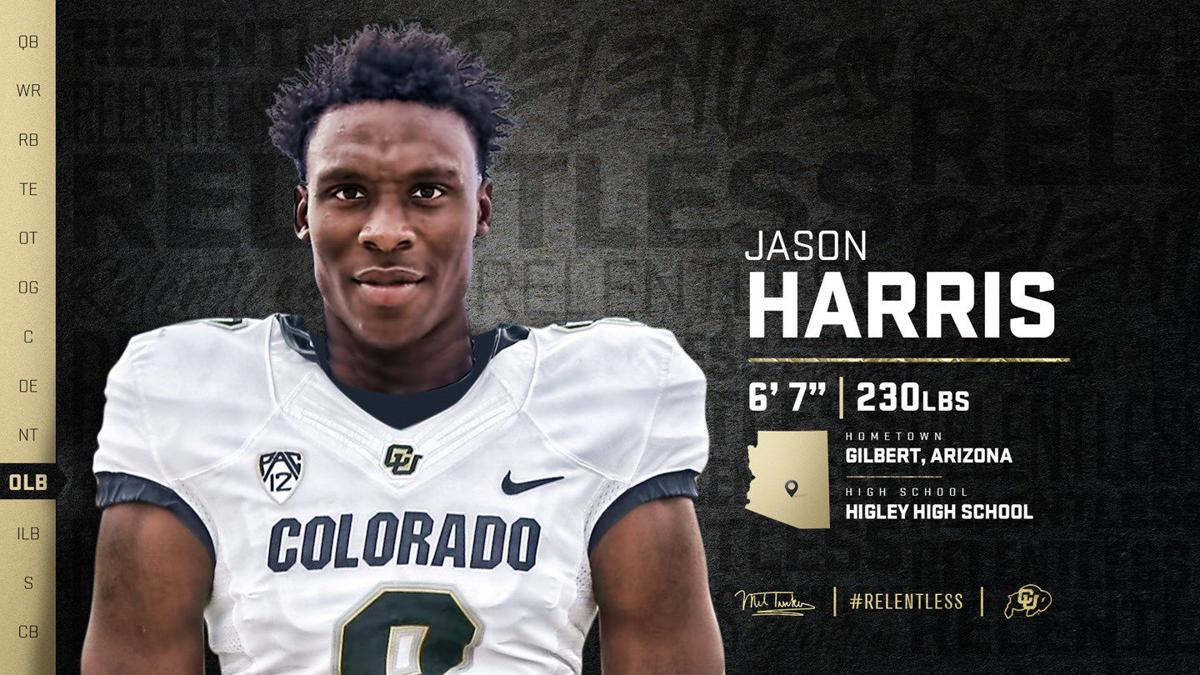 Longtime Star columnist Greg Hansen on the latest in sports news from throughout Southern Arizona:
---
Losing Jason Harris latest in series of UA's recruiting, staffing blunders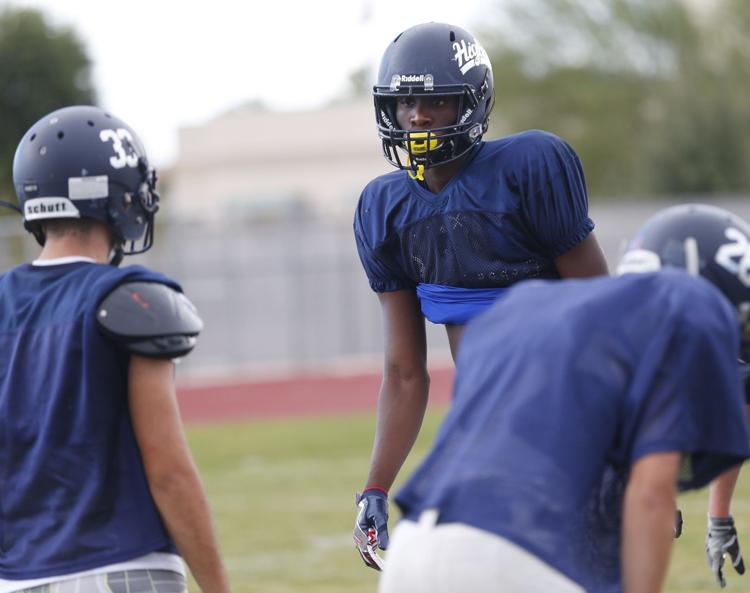 Arizona lost four-star defensive line legacy prospect Jason Harris to Colorado on Thursday, capping a head-shaking series of decisions that began after Rich Rodriguez hired touted defensive coordinator Marcel Yates away from Boise State in 2016.
All of which have been symptomatic of Arizona's collapse in Pac-12 football.
RichRod had fired defensive line coach Bill Kirelawich, and one of Yates' first suggestions was that Arizona hire North Carolina State defensive line coach Ryan Nielsen, a former USC lineman. Instead, RichRod hired Vince Amey, whose only coaching experience had been at Scottsdale Chaparral High School.
Nielsen is now the defensive line coach of the New Orleans Saints. Amey, fired along with RichRod, was unable to find another college coaching job and is with the XFL's Los Angeles Wildcats.
When Kevin Sumlin was hired, Yates recommended Arizona hire UTEP defensive coach Andrew Browning, who had grown up in the Boise State system and impressed Yates.
Sumlin declined to hire Browning, who was soon hired by Cal coach Justin Wilcox and is now the D-line coach for the resurgent Golden Bears program. Sumlin chose to hire a junior college D-line coach, Iona Uiagalelei, who had never coached a Division I football game. He was fired in November.
All this time, Harris and his mother and father, former Arizona letterwinners Sean and Cha-Ron Harris, were paying close attention to the situation at their alma mater. Their son, sophomore defensive lineman Jalen Harris, was playing for Uiagalelei, who struggled to coach at the Pac-12 level. Things got so bad that at midseason, Yates began splitting his time three ways: as defensive coordinator, safeties coach and, ultimately, spending part of each day in the D-line room, helping Uiagalelei.
In the meantime, Colorado head coach Mel Tucker continued to aggressively recruit Jason Harris, a prospect who plays the most difficult position at which to acquire quality players in college football. Tucker's defensive line coach is Jimmy Brumbaugh, who had been the co-defensive coordinator at Maryland, and had coached the D-line for Mark Stoops at Kentucky and Les Miles at LSU. Brumbaugh, a former starting defensive lineman at Auburn, has coached 112 college football games.
Meanwhile, six weeks after Arizona fired its defensive line coach, Sumlin still hasn't announced a replacement. Hello? Anybody home? Arizona is going to have to live with the recruiting and staffing mistakes for years.
In all sports, not just football, the Pac-12 will eat you alive if you're not on top of your recruiting game every day. As of Saturday, Rivals.com ranked Arizona No. 64 nationally — one spot behind Tulane and one spot ahead of Bowling Green.
Sure, a few big name legacy football recruits in Tucson have chosen to play elsewhere. In the 1980s, UA linebackers coach Tom Roggeman had two four-star linebacker recruits in his own home: sons Buck and Rock Roggeman chose to play at Stanford and Notre Dame, respectively. Roggeman said that as much as he wanted his sons to be Wildcats, he also wanted them to pursue their own paths, not his.
But losing a prospect of Jason Harris' stature to a Pac-12 rival a month after Salpointe Catholic High School's Bijan Robinson, Lathan Ransom and Bruno Fina signed with Texas, Ohio State and UCLA, is an 0-for-4 embarrassment that reflects on the dire future of what has become the Pac-12's losingest program since 2000.
On the day Sumlin was hired in 2018, College Football Hall of Fame linebacker Ricky Hunley, a UA legend and the man who coached on the defensive staffs of the Florida Gators, Missouri Tigers, Oakland Raiders, Cincinnati Bengals and Washington Redskins, flew to Tucson in hopes of being hired by his alma mater. After a brief chat, Hunley was rebuffed. Sumlin hired Uiagalelei, a JC coach, instead.
Yates has been made the scapegoat of Arizona's 5-7 and 4-8 seasons. But it all begins and ends with Sumlin.
---
Adia Barnes' Wildcats have plate full of top-10 matchups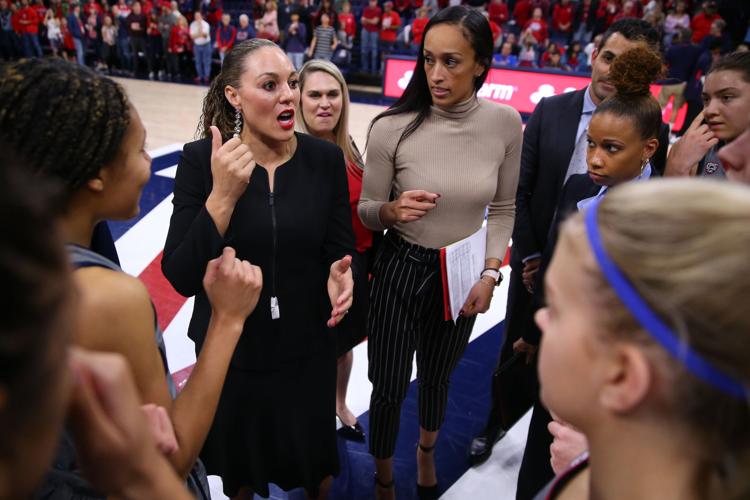 Arizona's women's basketball team has lost 49 consecutive games to teams ranked in the top 10, dating to a victory over No. 7 Stanford in February 2004.
But Adia Barnes' club, 13-0, gets a chance to end that streak Sunday at No. 10 UCLA. Oddly, the Bruins have only been part of that 0-49 streak twice, both when the Bruins were a powerhouse in 2011.
It hasn't always been this way against national powers. Arizona beat No. 8 Georgia and No. 9 Stanford in 2003, a period of success when Joan Bonvicini's club routinely played a national schedule, for example, playing No. 5 Notre Dame and No. 9 Auburn in 2001 and mixing in No. 1 Maryland and No. 2 LSU thereafter.
Sunday's game at UCLA figures to be the first of seven Pac-12 games against top 10 teams. Gulp. The Wildcats have never played more than six top 10 teams in a season of women's basketball, going 0-6 in 2019 and 2011.
The strong guess here is that Arizona ends its 0-for-16-years streak against the top 10 this season.
---
Tucson's Les Josephson was built Ram tough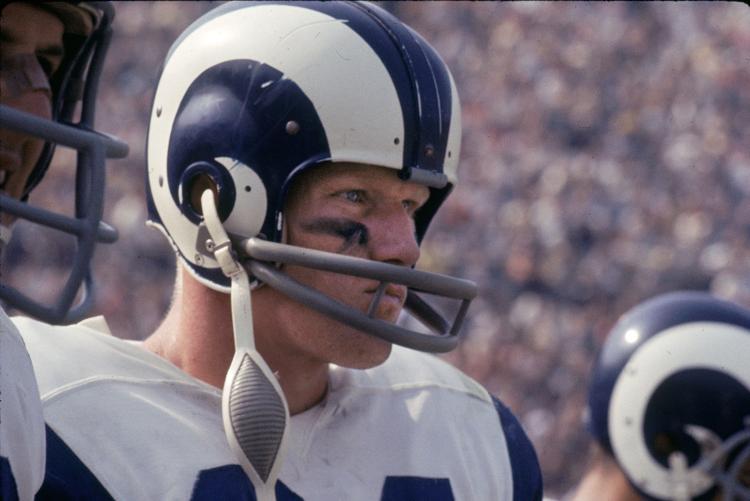 In his 10-season NFL career, Tucsonan Les Josephson gained 3,407 rushing yards for the Los Angeles Rams, playing in the 1967 Pro Bowl and establishing himself as one of the toughest two-way players in pro football.
"I played special teams like there was no tomorrow," Josephson told me in November. "That's what got my foot in the door in the NFL. I wasn't afraid of anything."
Sadly, Josephson died last week in Tucson. He was 77. He had not been ill, but said that the toll of more than 10 surgeries related to football injuries had made it difficult for him to get through a day without significant pain.
Josephson, who grew up in small-town Minneota, Minnesota, and played college football in Augustana, South Dakota, moved to Tucson in the late 1970s to work in the real estate and radio industries; he was Arizona's analyst on UA football radio broadcasts in the '80s and '90s.
A memorial service for Josephson will be held Friday at 1 p.m., at Our Savior's Lutheran Church, 1200 N. Campbell Ave., although the time is subject to change.
---
NAIA title game wraps up local official's season to remember
Tucson football official Jeff Bell had a season to remember; he was the head referee at the NAIA national championship game in Grambling, Louisiana, last month, a showdown between Marian College of Indiana and Morningside College of Iowa. His line judge in the title game was fellow Tucsonan Jeremy Jolles. In December, Bell and a crew of Tucson football referees were hired to call the Class 5A state championship game at Sun Devil Stadium. The officiating crew included umpire Bob Bertagnoli; head linesman James Sims; line judge Guy Giordano; side judge Kainan Kieser and field judge Barrett Fuhriman.
---
Salpointe-Foothills game is one to watch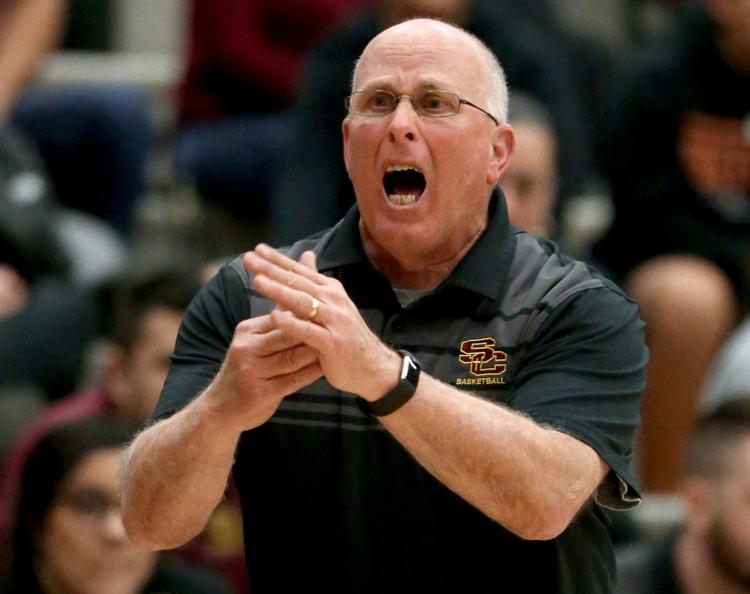 The Game of the Month in Tucson, any sport, figures to be a Jan. 21 boys basketball showdown between 14-0 Salpointe Catholic High School and 13-1 Catalina Foothills High School. Coach Jim Reynolds' Salpointe team is the No. 1-ranked team in Arizona, any division, and coach Doug D'Amore's Foothills club is led by 6-foot-10-inch junior Will Menaugh, losing only to a Seattle-area team in a holiday tournament. Both Salpointe and Catalina Foothills play in the Class 4A Kino Division and the ultimate survivor is likely to win the first state championship for a Tucson big-schools team since coach Ben Hurley's 2011 Amphitheater team.
---
Ex-Aztec Abram Carrasco starring at new school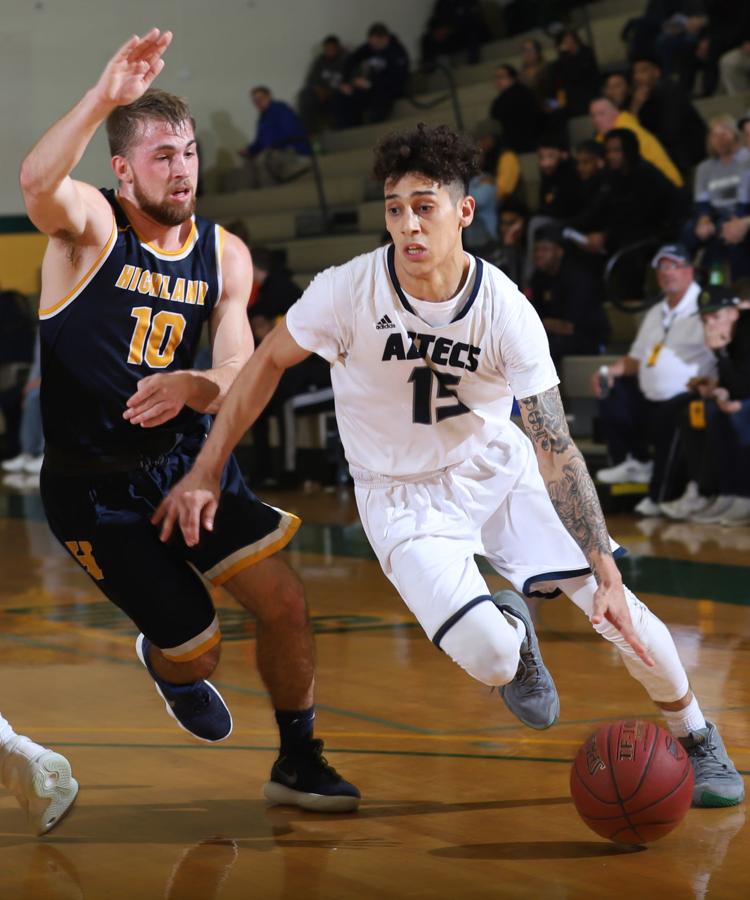 Abram Carrasco, who established Pima College's men's career scoring record the last two seasons, is enjoying another big year. Carrasco, who played at Cholla High School, is averaging 15.6 points a game for 14-1 Westmont College, an NAIA powerhouse in Santa Barbara, California. Westmont's only loss was to Division I UC Santa Barbara, a game in which Carrasco scored 16 points.
---
UA high-jumper Karla Teran will redshirt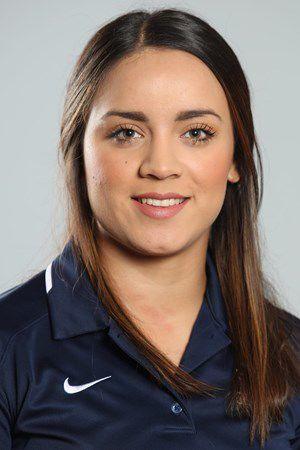 Arizona Pac-12 women's high jump champion Karla Teran, who finished fifth in the NCAA finals last year, will redshirt this season as she trains in attempt to make the Mexican Olympic team for the 2020 Tokyo Games. Teran is from Nogales, Sonora.
---
Nevada parts ways with former UA assistant Jeff Casteel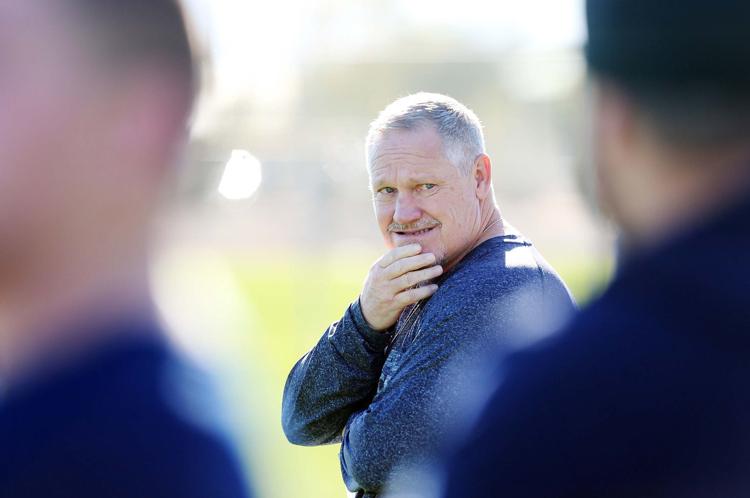 After he was fired as Arizona's defensive coordinator in 2015, Jeff Casteel found work in a similar capacity at Nevada. But the Wolf Pack defense declined last season, allowing 77 points to Oregon, 54 to Hawaii and finishing 101st in the FBS in points allowed. Casteel was fired before Nevada's appearance in last week's Famous Idaho Potato Bowl. Casteel, 58, had been Rich Rodriguez's long-time defensive coordinator at West Virginia. Another former Arizona assistant football coach, John Baxter, a man Dick Tomey once said was among the top special teams coaches in college football, was fired by USC last week, a scapegoat for coach Clay Helton's meltdown against Iowa in the Holiday Bowl. Baxter, 56, coached at Maryland, Michigan and Fresno State after leaving Arizona. He hoped to get an interview for the Arizona head coaching vacancy after RichRod was fired but was unsuccessful.
---
Haley Moore weeks away from pro debut
After helping Arizona finish No. 3 at the NCAA women's golf championships, earning her UA degree, winning championships on the Cactus Tour and in the California Open and earning her LPGA Tour card, UA grad Haley Moore will make her pro debut Jan. 23-26 at the LPGA Gainbridge Championship at Boca Rio in Florida. Moore last week was the only player on the LPGA Tour to sign a 2020 equipment contract with PXG. The company also signed former ASU golfer Chez Reavie, a winner on the 2019 PGA Tour, to a contract. Moore and Reavie were among only four pro golfers offered contracts by the highbrow PXG company.
---
First Tee event celebrates golf in Southern Arizona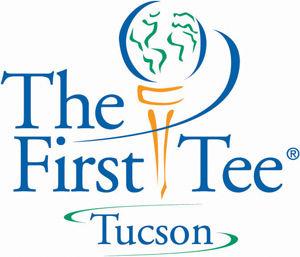 Saturday morning at the El Rio Golf Course, which celebrated its 90th birthday as Tucson's longest surviving golf course last month, figures to be one of the most anticipated local golf days on the 2020 calendar.
The First Tee of Tucson is staging a Southern Arizona Golf Open House on the driving range facility from 9 a.m. to noon on Jan. 11.
Representatives from the PGA Tour Superstore, Top Golf, the Arizona Golf Association, the PGA Southwest Section, the LPGA Girls Golf program, GolfTec, the PGA Tour Champions Cologuard Classic and pros from more than 10 Southern Arizona golf courses will attend the event. There is no admission charge.
Don Pooley, a two-time PGA Tour winner and U.S. Senior Open champion, and Susie Meyers, former Golf Magazine Teacher of the Year, will stage clinics on putting, the mental aspect of golf and components of the short game, among other things. The day's events will include food, a putting contest and a raffle.
---
My two cents: MLB Network replay shows game still a flawless gem
On Saturday, the MLB Network, bless its soul, rebroadcast Game 5 of the 1956 World Series, Yankees pitcher Don Larsen's epic perfect game against the Dodgers.
Larsen, 90, died last week. The broadcast featured Larsen and Yogi Berra in studio with host Bob Costas, a program filmed about 10 years ago. The play-by-play announcers were the incomparable Mel Allen and Vin Scully.
What struck me was that the game at Yankee Stadium was played in 2 hours and 5 minutes. The championship game a few days later, Game 7, was played in 2 hours and 19 minutes. All games were day games.
Compare that to the 2019 World Series in which the Washington Nationals beat the Houston Astros in seven night games. The game times were, in order: 3:43, 4:01, 4:03, 3:48, 3:19, 3:37 and 3:42.
Larsen's perfect game included nine men who are in the Hall of Fame, from Mickey Mantle and Jackie Robinson to Duke Snider and Roy Campanella.
It was baseball when the grass was real and you didn't have to stay up until midnight to see who won. Good old days, indeed.