Hansen's Sunday Notebook: Salpointe Catholic's run to state title game is one for the ages
Star sports columnist Greg Hansen offers his opinion on recent sports news.
Lancers on a run that ranks among Tucson's all-time greats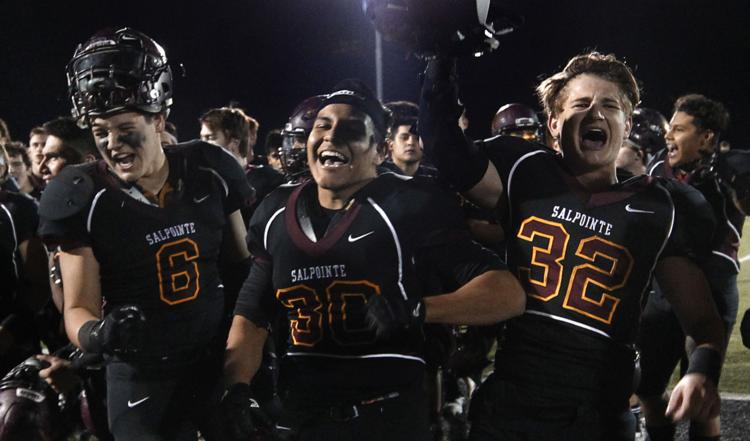 Salpointe Catholic's perfect football season — 13-0 entering the Nov. 30 Class 4A state championship game — puts coach Dennis Bene's Lancers in the most elite company in Tucson prep football history.
The Lancers are 102-20 in the last 10 seasons. Only two other Tucson schools have won 100 games in a 10-year period. Here's the list of leaders:
Sabino, 112-18-1 from 1990-99, coached by Jeff Scurran. Three state championships.
Sunnyside, 110-22 from 1999-2008, coached by Richard Sanchez. Two state championships.
Salpointe Catholic, 102-20, from 2009-18. One state championship.
Amphitheater, 99-15-1, from 1975-84, coached by Jerry Loper and Vern Friedli. Two state championships.
Sahuaro, 98-22-1, from 1987-1996, coached by Howard Breinig and Wil Kreamer. One state co-championship.
Sabino, 97-24, from 2003-12, coached by Jay Campos. Three second-place finishes.
Tucson High, 96-14-1, from 1962-71, coached by John Mallamo and Ollie Mayfield. Four state championships.
Cienega, 96-26, from 2009-18, coached by Nemer Hassey and Pat Nugent. Two second-place finishes.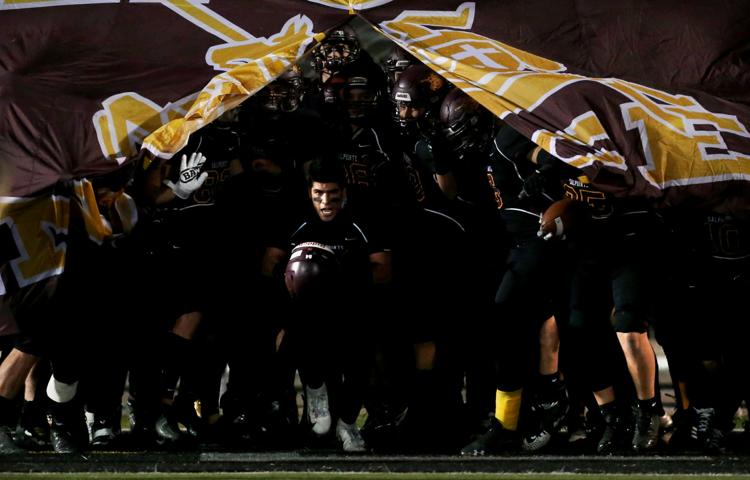 The '18 Lancers know what lies ahead: another showdown with the state's top football program of the 21st century, Scottsdale Saguaro.
Saguaro is 119-17 with seven state championships over the last 10 seasons, including a championship game victory over Salpointe a year ago and a semifinal playoff victory over the Lancers in 2016.
Is this the year Salpointe cracks the Saguaro code? The Lancers' defense has been superb, allowing just 13 points per game.
Juniors Ray Figueroa and Shamon Davis have combined for 226 tackles, and senior Zander Alvarado has 13 tackles-for-losses, and Salpointe should give Saguaro, which outscored its three playoff opponents 179-12, its most difficult challenge of the year.
This time, the game will be played on a Friday night (7 p.m.) at Arizona Stadium, which should put many more fans in the seats than last year's noon start that drew about 7,500.
Tucson's top three sports developments of the week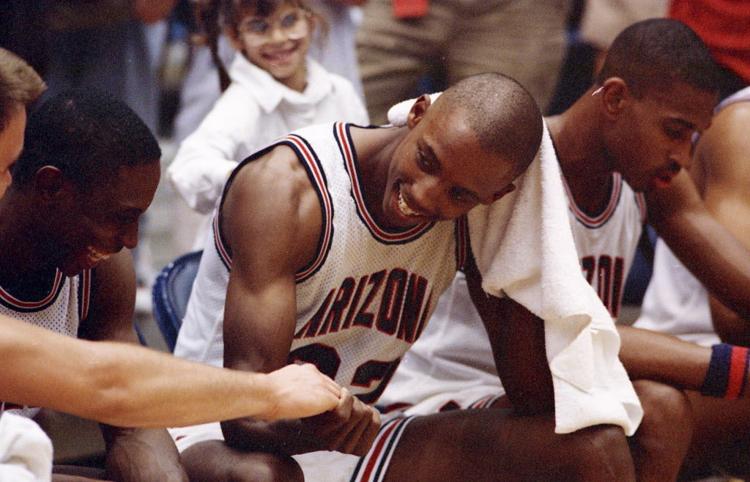 Tucson's top three sports developments of the week:
1. Sean Elliott will be inducted into the College Basketball Hall of Fame Sunday night in Kansas City, Mo. The Cholla High School grad becomes just the fifth Pac-10/12 player to be so honored, and the first non-UCLA selection, following  Lew Alcindor, Bill Walton, Gail Goodrich and Sidney Wicks. The college hoops hall of fame, which was founded in 2006, should soon induct Oregon State's Gary Payton, UCLA's Don MacLean and Arizona's Damon Stoudamire. Elliott's selection as the first Arizona Wildcat is not only just, but somewhat overdue.
2. Sunnyside High School grad Roman Bravo-Young made his college wrestling debut last week, starting at 133 pounds for No. 1 Penn State. Not only did Bravo-Young win with a pin against No. 24 Kent State, he got a standing ovation from 6,496 fans at Penn State's 42nd consecutive sellout at PSU's Rec Hall. Talk about a wrestler's heaven.
3. Arizona's 1994 and 1995 Pac-10 golf champion, Jason Gore, moved into second place Saturday at the ongoing PGA Tour RSM Classic in Sea Island, Georgia. Few expected it. Gore, 44, had begun a transition into a nongolf career, opening the Kirkman Gore Insurance Service company in Santa Clarita, California, waiting for his Champions Tour eligibility in 2024. Now all of that changes. Gore, who has won $6.3 million on the PGA Tour, remains the winningest golfer in Web.com Tour history, with seven, one in which he shot a 59.
Pac-12 softball changes direction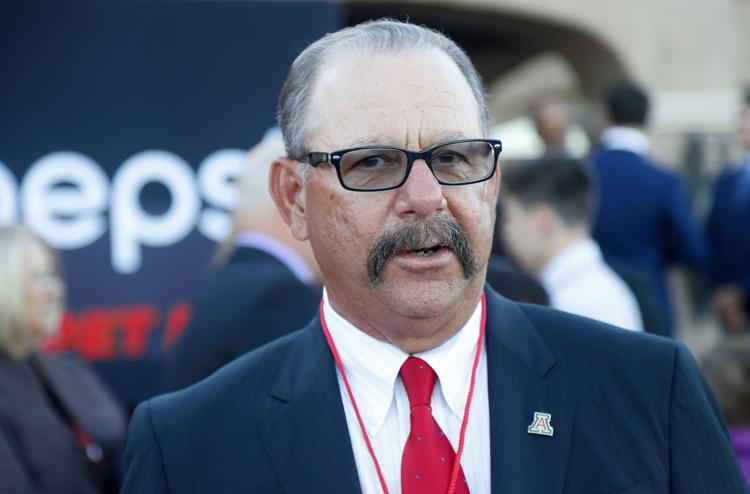 Arizona softball coach Mike Candrea was positioned to open the season picked No. 4 in the rigorous Pac-12, a conference in which returning Women's College World Series teams UCLA, Oregon and Arizona State seemed set to finish 1-2-3 again.
Now the Wildcats are apt to open No. 2 in the league.
In the last few weeks, Oregon and ASU have been devastated by player transfers. The Ducks lost pitcher Miranda Elish, 37-2 in two seasons, to Texas, as well as first baseman Shannon Rhodes, who hit .347 with 11 homers, and all-freshman team outfielder Lauren Burke, who hit .351.
Arizona State has lost seven players off its World Series roster, including star pitcher Giselle Juarez (26-6), who transferred to Oklahoma. The Sun Devils also lost first baseman Danielle Gibson, who hit .343 with 12 homers, and five others.
Candrea signed three Top 40 high school players last week, including Texas outfielder Bella Dayton, ranked as high as No. 23 overall in the nation. Dayton earlier committed to Ole Miss, but was flipped by the UA staff.
Pima baseball camp will draw big names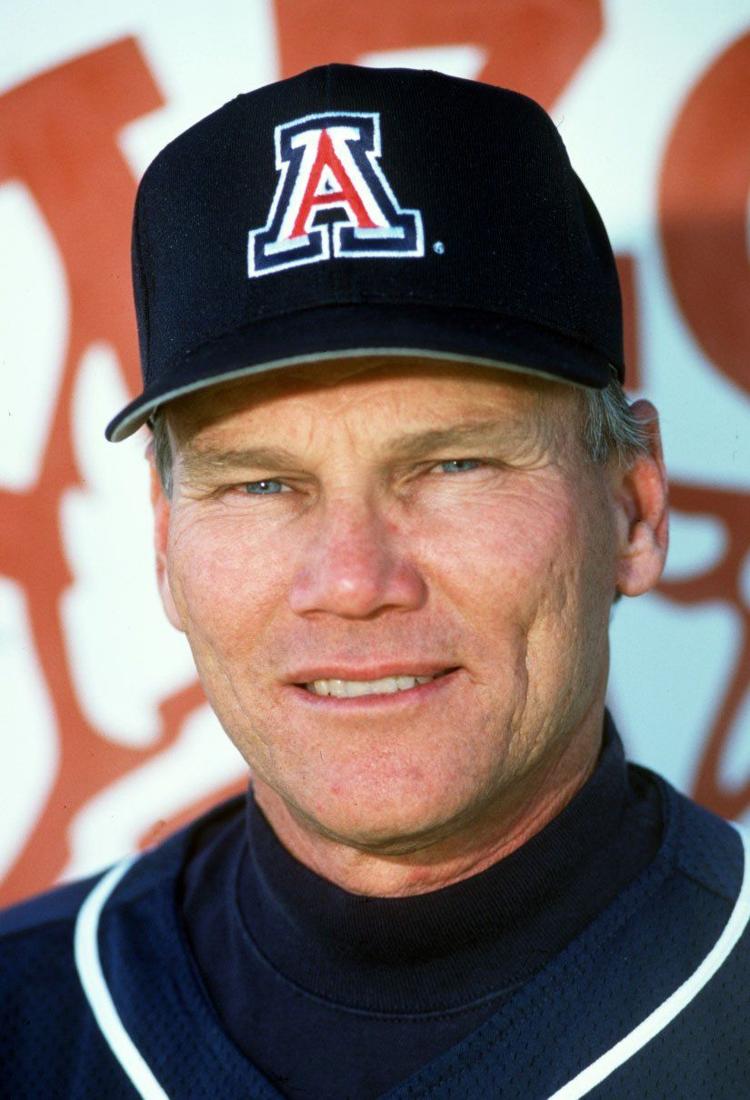 It's unlikely a Tucson baseball clinic has ever had the insight and experience available Jan. 13 at the Southern Arizona Coaching Institute at Pima College's west campus.
The one-day clinic, from 8:30 a.m. to 3 p.m., will be conducted by former Arizona baseball coach Jerry Stitt.
The panel of coaches includes New York Mets hitting coach Kevin Long, Houston Astros pitching coach Brent Strom, Washington Nationals bench coach Chip Hale, Los Angeles Angels minor-league coordinator Jack Howell, Arizona Diamondbacks Double-A manager Shelley Duncan, Triple-A Reno Aces pitching coach Gil Heredia, UA head coach Jay Johnson and former MLB third baseman George Arias. Can't beat that group.
Coaches and players of any age are invited to attend. Information: www.soazcoachesinstitute.com.
Salpointe apt to challenge for another state title in cross country

Salpointe Catholic won the state girls cross country championship last week, the second state title for coach Mike Urbanski in three years. Urbanski says he will return to coach the Lancers in 2019, and why not? His top four finishers in the state meet will return: junior Zoey Delgado was No. 3 overall; sophomore Lexi Lambert was No. 13; sophomore Laurel Froehlich was No. 14; junior Tayler Thomas was No 16. The Lancers' only senior, Katie Kelly, was No. 28 overall in the race that involved 203 runners.
McDonald in store for illustrious career at Arizona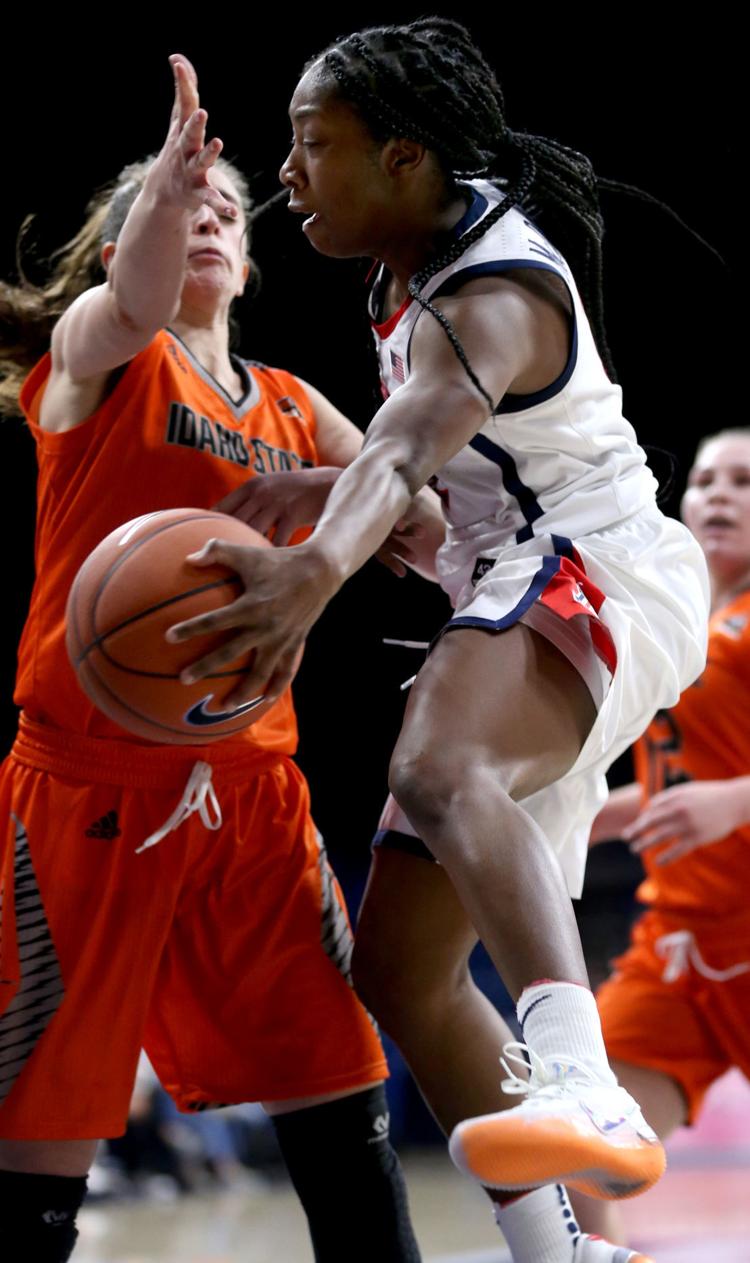 In her second game as an Arizona women's basketball player, sophomore point guard Aari McDonald scored 39 points, tying the school record  set by Davellyn Whyte in 2010. UA coach Adia Barnes, the school's all-time leading career scorer, had a high of 35 in a 1997 game against Oregon. If McDonald remains healthy, she has the look of a three-time All-Pac-12 point guard, one who could help take Barnes' team into the NCAA Tournament in 2020 and 2021 and challenge for a Pac-12 championship. Barnes added size and talent in last week's unusual recruiting class, an all-foreigners group that included players from Iceland, Turkey, Australia and Latvia, of all places. Women's college basketball is becoming a lot like NCAA golf and tennis, which are heavy with foreign players.
Ex-Foothills hoops star playing at Ball State for former UA assistant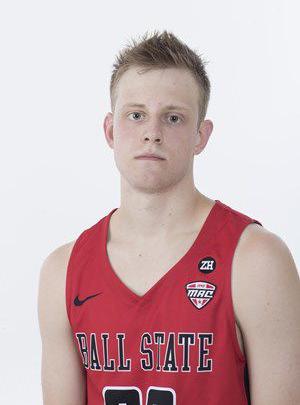 The Star's 2014 boys basketball player of the year, Catalina Foothills' Austin Nehls, is a grad transfer from Central Connecticut State playing at Ball State. His coach is former UA assistant coach James Whitford; Nehls, son of Arizona's 1980 All-Pac-10 shooting guard Joe Nehls, has played 39 minutes in his first week for Ball State, and scored six in a loss to Purdue.
Tucsonan Blake Martinez standing out in NFL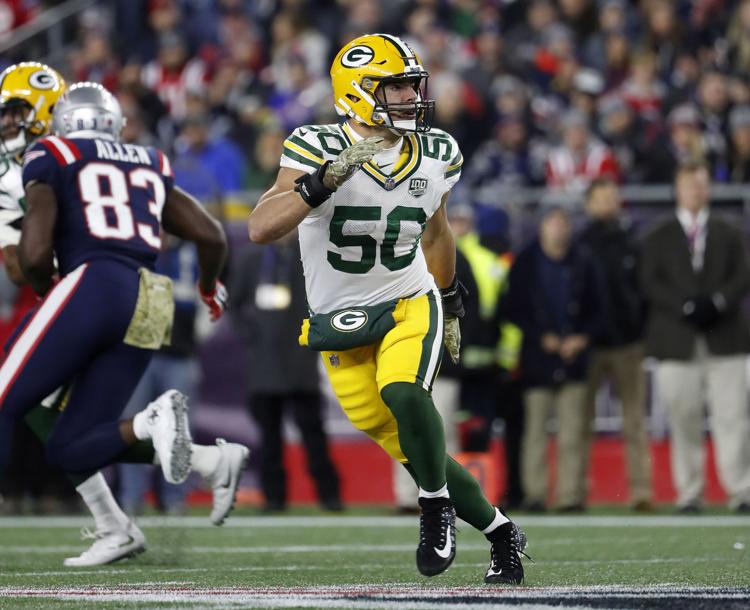 Tucson's Blake Martinez of the Packers has more tackles than any other NFL player in the last two seasons. The Canyon del Oro High School and Stanford grad was tied for the NFL lead with 144 tackles last year and has 84 this year, with a career-high four sacks. Martinez, a middle linebacker, is popular in Green Bay. He endorses a vegetable company and is part of an advertising campaign on the side of Green Bay buses that says "Blake Martinez: Green Bean Snacker, Green Bay Tackler." Martinez, who is 24 and in his third NFL season, becomes a free agent after the 2019 season, at which time he seems likely to sign an eight-figure deal.
Heart of Arizona's championship pitching staff makes start down under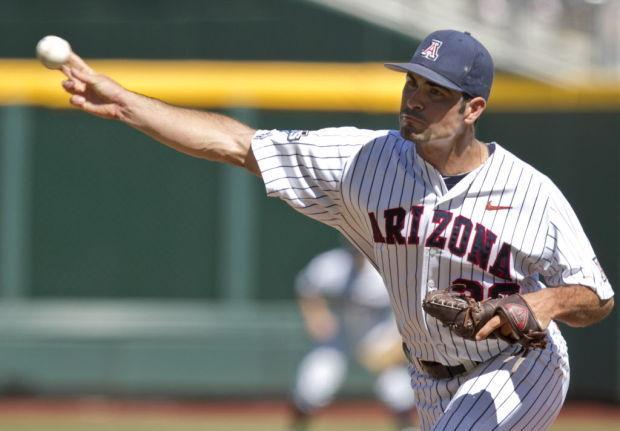 Kurt Heyer, the backbone of Arizona's 2012 College World Series national championship pitching staff, started his first game in the Australian Baseball League last week. He pitches for the Adelaide Bite after spending the summer in an independent league. Heyer, 27, has pitched three years at the Triple-A level, and also in the Venezuelan and Dominican Republic winter leagues. He is apt to bump into former Palo Verde High state championship pitcher Tyler Fallwell in Australia. Falwell pitches for the Melbourne Aces, on the same team with the Arizona Diamondbacks 2001 World Series champion closer Byung-Hyun Kim, who is now 39.
Remember baseball stud Ryan Holgate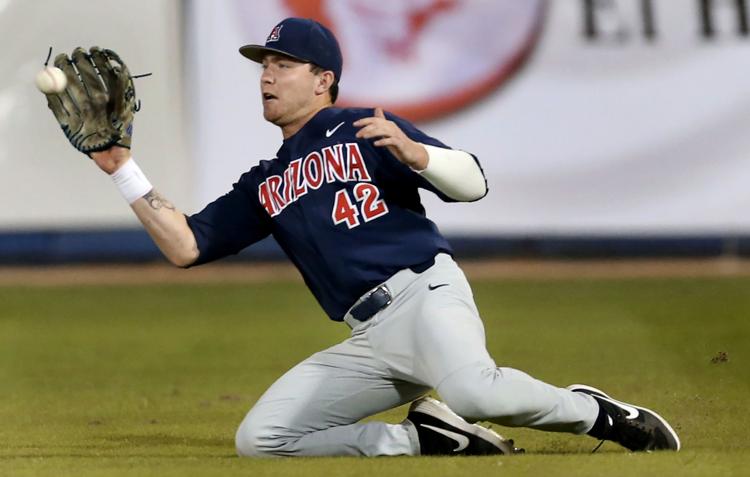 A name to remember from Arizona's recently completed fall baseball camp: Freshman outfielder Ryan Holgate hit four home runs in exhibition games against Cal State Fullerton and BYU, two of them among the longest seen hit over the Terry Francona hitting center in right field. Holgate, drafted by the Minnesota Twins last year, is from Davis, California.
Tucson High grad Danny Medina dubbed professional of the year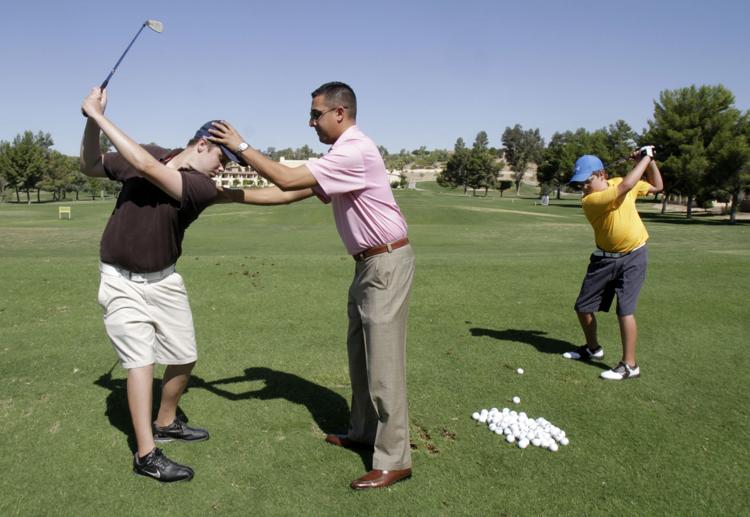 Tucson High grad Danny Medina, a former golfer at Pima College, has been selected as the PGA Southwest Section Professional of the Year, the top honor among club pros in Arizona and Nevada. Medina, 37, began playing golf at El Rio Golf Course as a teenager, and got his first job in golf as a teenager at  Omni Tucson National, where he is now director of golf. Medina, who has also worked at El Rio, Starr Pass Golf Club and at Randolph Golf Complex, will be honored Feb. 19 in Scottsdale at the 45th annual PGA Southwest Section awards banquet. 
My two cents: Aztecs' national championship win erased 19-year-old asterisk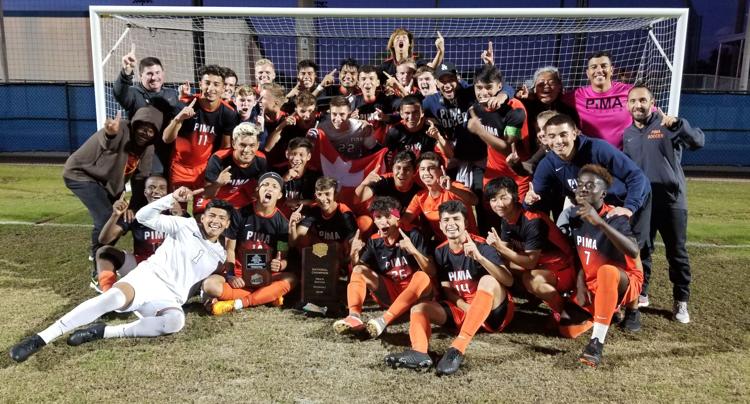 Pima College was technically the 1999 NJCAA men's soccer national champion.
Although it lost the championship game 3-2 in overtime to State Fair Community College of Kansas, the Roadrunners were later ruled to have used ineligible players and forfeited the championship. The NJCAA lists the 1999 title as "vacated."
State Fair CC then eliminated its soccer program for 15 years.
It took 19 years for the Aztecs to get rid of that asterisk. On Saturday, Pima won the national championship, 2-1 in double overtime, over Barton Community College of Kansas.
Now there's no doubt that 2018 is the best season in PCC men's soccer history. The Aztecs won their last 18 games and finished 26-2.
The previous best record in school history was 20-4-2 in 2015, when the Aztecs finished No. 3 in the NJCAA.
Over the last five years, coach Dave Cosgrove's Aztecs have gone 104-18-7, and reached the equivalent of the NJCAA's Final Four in 2015, 2017 and 2018.
Can't do much better than that. Can't do any better than No. 1.