Hansen's Sunday Notebook: Salpointe's Bijan Robinson leaps and bounds better than the competition
Star sports columnist Greg Hansen offers his opinion on recent sports news.
Salpointe's Bijan Robinson leaps and bounds better than the competition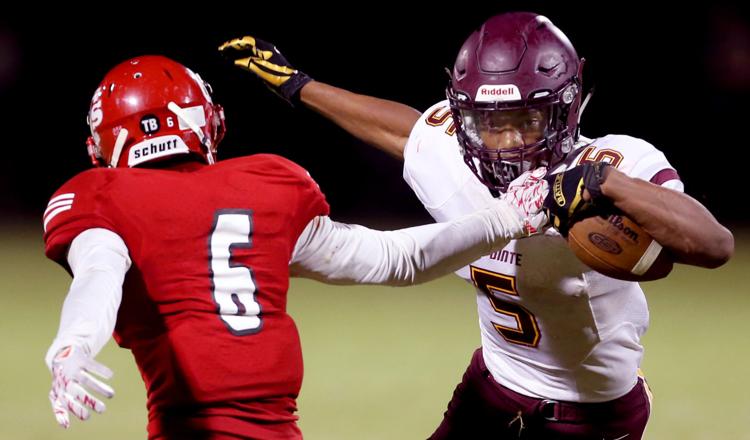 I'm almost never late for anything, but on Friday night I misjudged the volume of traffic and limited parking at Kino North Stadium and missed the first six minutes of the Salpointe Catholic-Tucson High football game.
The game was scoreless, but I learned that if you miss even one carry by Salpointe sophomore Bijan Robinson, you might regret it.
There's no sugarcoating necessary: As a sophomore, Robinson is a generational player, as talented in 2017 as Amphi's Michael Bates was in 1986 and CDO's Ka'Deem Carey in 2008.
On Friday, as the Lancers rolled to a 27-0 victory, Robinson carried 19 times for 229 yards. He also hurdled a Badger defensive player at the 5-yard line for another apparent score, although it was nullified by penalty.
The large crowd won't remember the penalty but years from now they'll probably be talking about the night Bijan Robinson jumped over a tackler for a spectacular touchdown.
Player of the game: #SalpointeCatholic RB Bijan Robinson finished with 209 yards on 19 carries & two touchdowns. Play of the game: #azhsfb pic.twitter.com/cH9wssdDd4

— High School Sports (@HSTucson) September 9, 2017
In his first three games as a sophomore, Robinson has gained 576 yards, averaging 12½ yards per carry with eight touchdowns. And the Lancers haven't played any lightweights, routing Phoenix St. Mary's, Mountain View and Tucson.
What impressed me was that Robinson didn't celebrate, do an end zone dance or call attention to himself. He turned and tossed the football to a referee and returned to the sideline.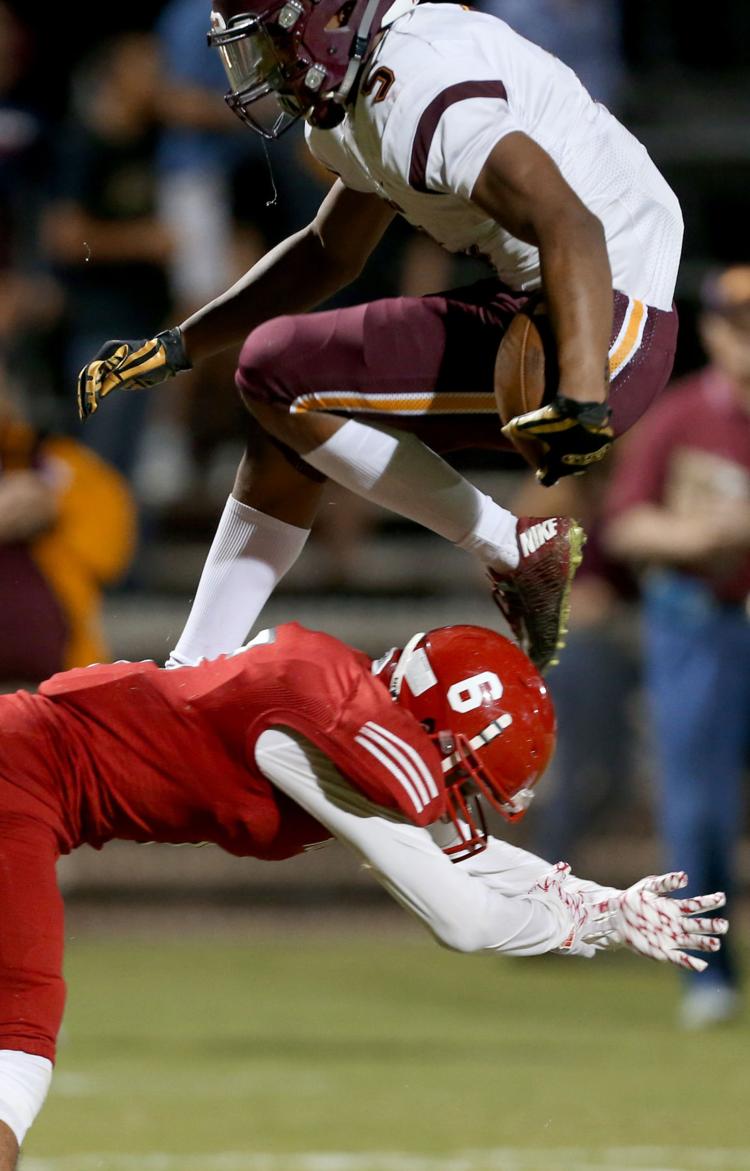 That's the way Bates and Carey did it as high school players. They respected the game and didn't make a spectacle of themselves.
Here's how Robinson's first three games stack up against the first three games of Bates' and Carey's sophomore years:
Bates had 30 carries for 289 yards for Amphi, or 9.5 yards per carry. He completed the year with 1,138 yards — and touchdowns on two kickoffs and one punt return — but he also shared the ball with his older brother Marion, who completed the '86 season with 1,114 yards.
Carey's first three games as a CDO sophomore resulted in 19 carries for 191 yards, or 10 yards per carry. He completed the year with 898 yards, and also shared the ball with senior Griffin Ronstadt, who rushed for 1,137 yards. At midseason, Carey had a breakout game with 264 yards against Cienega.
Whether Robinson can become, like Carey and Bates, a Parade All-American, an All-Pac-12 player and an NFL draft pick, is years away. More than anything, Robinson will need to remain healthy and continue his athletic development.
But he is clearly in the conversation with the Bates of '86 and the Carey of '08 and all of Tucson's acclaimed running backs of the last 100 years.
Salpointe coach Dennis Bene hoped to share his club's ball-carrying duties between Robinson and junior Mario Padilla, who gained 1,427 yards as a sophomore. But Padilla has a knee injury and it's uncertain if he'll be available when Salpointe plays at powerful Cienega on Sept. 28 in a matchup of two of Arizona's leading teams.
One thing is certain: Don't be late for that game.
As storm built, Wildcats were sent home early from Florida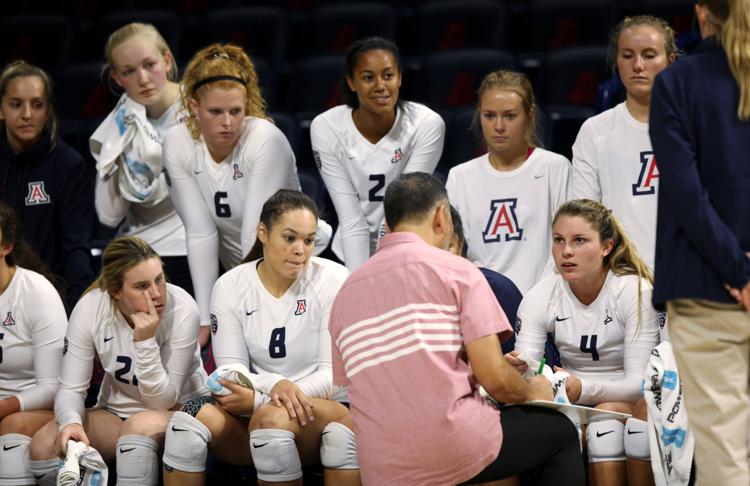 Getting to Florida was the easy part for Dave Rubio's Arizona volleyball team.
The Wildcats met at McKale Center at 4:30 a.m. Thursday before boarding an early flight to Tallahassee. They were to play Florida A&M on Friday and No. 20 Florida State on Saturday. The bus that would take the Wildcats to a hotel was 90 minutes late because of the evacuation traffic ahead of Hurricane Irma.
As the threat of Hurricane Irma became more immediate, the games were canceled.
The Wildcats had to struggle to find an available flight; they ended up renting a bus and driving two hours to Panama City. They returned to Tucson late Friday night after a layover in, of all places, Houston. How ironic is that?
Fortunately, Arizona has another week to prepare for the insanely difficult Pac-12 season; Rubio's team will play host to Illinois State, New Mexico State and William & Mary in this week's Wildcat Classic.
Rubio has 483 career victories at Arizona; missing two games in Florida might cost him a chance to reach 500 this season, but that's nothing compared to those in the path of the hurricane.
Salpointe's Majok Deng continues to climb recruiting charts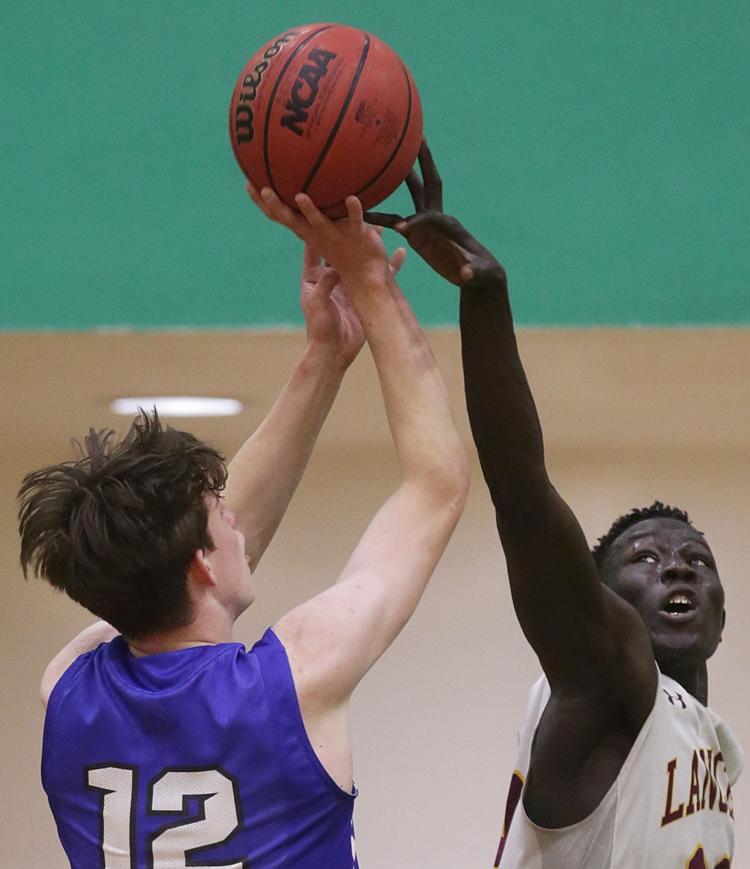 Salpointe Catholic junior Majok Deng completed the summer AAU basketball season ranked a composite No. 112 in the Class of 2019, according to the major recruiting services. Rivals.com ranks him No. 88. He has offers from Pac-12 schools Stanford, Arizona, ASU, UCLA and Cal. Deng wasn't in the top 300 when the summer season began. In the Under Armour finals to cap the AAU season, Deng swished six 3-pointers in a game, which created even more interest. His shooting range had been one of the questions about his ability.
Tucson High volleyball grad thriving for No. 2 Gators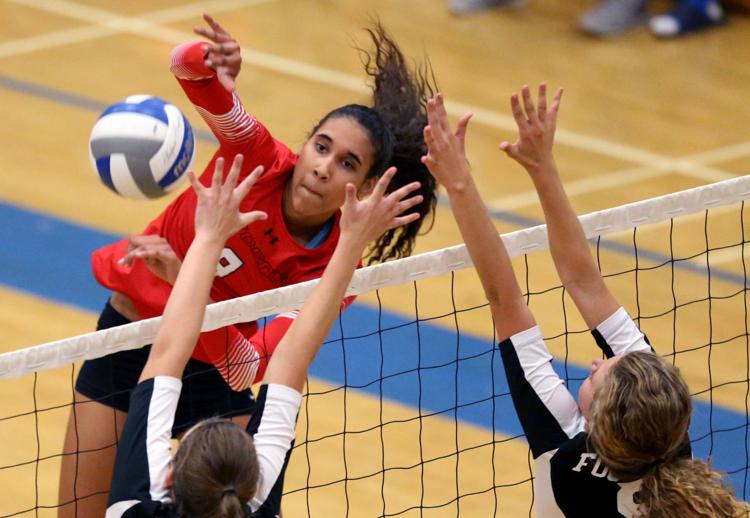 Tucson High grad Mia Sokolowski, who redshirted for the Florida volleyball team a year ago, is now starting for the No. 2-ranked Gators. Sokolowski is fifth on the team in kills. She left Tucson as one of the 40 highest ranked prospects in the Class of 2016.
Former UA infielder tabbed for Glendale Desert Dogs coaching staff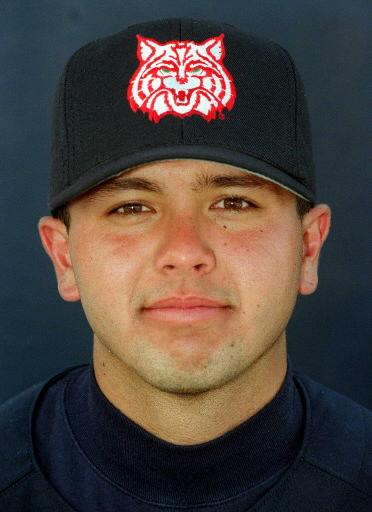 Keoni DeRenne became an All-Pac-10 shortstop at Arizona in 2000 and was drafted by the Atlanta Braves after his junior season. He then began an odyssey that compares to that of Crash Davis in the movie "Bull Durham." DeRenne played for 15 minor-league teams in 11 years, including two stops with the Tucson Sidewinders, 2004 and 2005. He appears to have found his niche in coaching; DeRenne last week was named to the coaching staff of the Glendale Desert Dogs in the Arizona Fall League. He has been coaching in the Pirates organization for six years.
With football's recent additions to Ring of Honor, it's time for Dickerson to get a look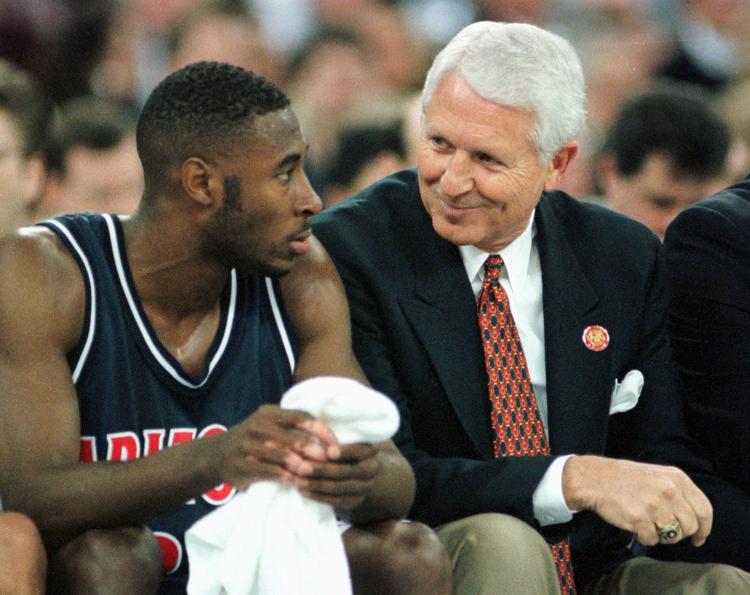 When Arizona added tight end Brandon Manumaleuna, quarterback Keith Smith and tailback Trung Canidate to the Arizona Stadium Ring of Honor a week ago, it raised to 47 the number of UA football players so honored. But the Arizona baseball team will soon have 51 players in its so-called Ring of Honor, adding second baseman Scott Kingery and shortstop Alex Mejia, both of whom qualify under the school's rules. Two well-deserving ex-Wildcats who don't meet criteria for Ring of Honor recognition include football linebacker Sean Harris and basketball standout Michael Dickerson. It would be good if the school tweaked requirements to include both men.
Tucson High to hold 70th reunion later this month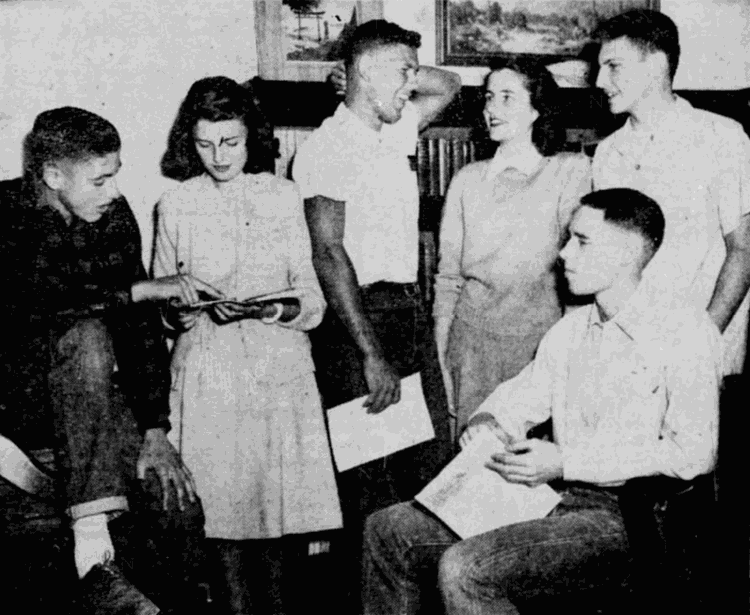 Most people don't celebrate much beyond their 50th high school reunion, but the Tucson High Class of 1947 will hold its 70th reunion on Sept. 21 at the THS Hall of Champions. It was a class full of sports figures that carry significant weight in Tucson, including Jack Howell, starter on Arizona's first two NCAA basketball tournament teams; Anna Baffert, of the Baffert horse racing family; Mary Hines, a state tennis champion who went 252-37 with two state championships as Catalina High School's volleyball coach and was also inducted into the Arizona Softball Hall of Fame; Brad Tolson, an All-Border Conference pitcher who went 10-0 on Arizona's 1950 baseball team; and Pueblo track coach Clay Hitchcock, who some recognize among the top track and field coaches in Arizona history. On the day the Class of '47 graduated from THS, a photograph of senior class leaders was published in the Star. The photograph was taken by Sam Levitz. Hines and Tolson plan to attend the reunion.
Blind USC long-snapper wore No. 61 because of friendship with ex-Lancer
When Salpointe grad Kris O'Dowd became a four-year starter at center for Pete Carroll's imposing USC football teams, he befriended young Jake Olson, a Trojan fan who was blind in one eye. It is well-documented that Olson lost the sight in his other eye during the 2009 season and now is a USC sophomore, and a long-snapper on the Trojans football team. When Olson entered the USC-Western Michigan game to snap for an extra-point last week, he wore jersey No. 61. That's O'Dowd's old number. He wears it because of his kinship with the ex-Lancer. Olson's insertion into the USC lineup was facilitated by special teams coach John Baxter, who operated in the same position — probably the most high-profile UA special teams coach in history — under Dick Tomey from 1990-91. Since leaving USC, O'Dowd worked internationally in the Cryotherapy industry in Dubai, although he recently relocated to Southern California.
McConnell ties the knot with ex-Wildcats in attendance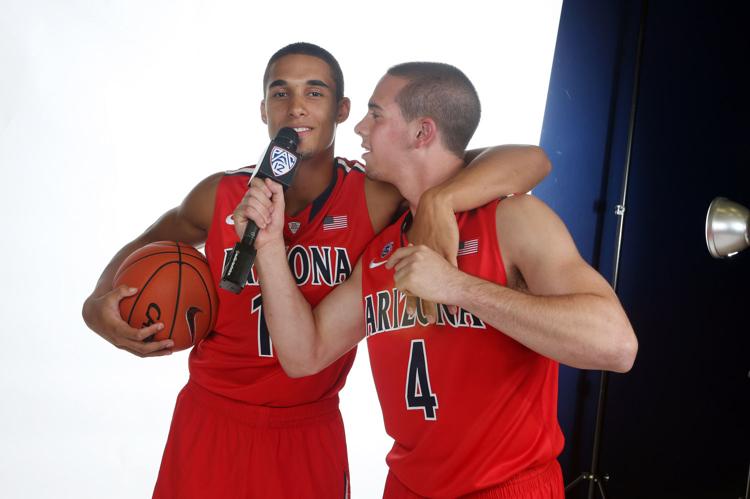 Arizona's 2015 All-Pac-12 point guard T.J. McConnell married his high school sweetheart, Valerie Guiliani, Saturday near Pittsburgh. A celebration was held at the Meadow Racetrack near McConnell's hometown. McConnell and Guiliani were engaged at their old high school gymnasium. Among the many ex-Wildcats attending the wedding and reception was Nick Johnson, who had a suit designed for the occasion by ex-Arizona Pac-10 long-jumping standout Percy Knox. Knox is a clothes designer in Phoenix.
Wildcats Final Four center Tom Tolbert survives emergency heart surgery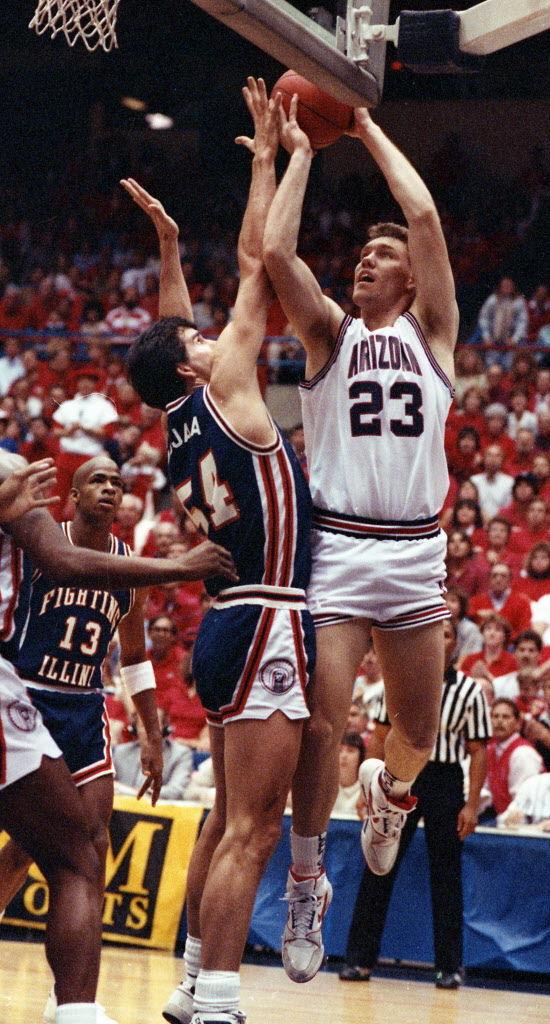 Best story of the week: Arizona's 1988 Final Four center Tom Tolbert survived emergency heart surgery to repair a thoracic aortic aneurysm 10 days ago. Now 51, San Francisco's most prominent sports-radio host survived emergency surgery at the Stanford Medical Center. He later told the San Jose Mercury News he fully realized "how close I had come to shaking hands with the Grim Reaper."
My two cents: Arizona digs deep to help those affected by Texas hurricane
We're sending almost 70K lbs of goods to Houston. Thank you @UofA and Tucson community. #HoustonStrong #BearDown pic.twitter.com/HLaCunyxAb

— Arizona Athletics (@AZATHLETICS) September 8, 2017
More than a week ago, USA Gymnastics official Yoichi Tomita announced that as part of National Gymnastics Day in Tucson (Sept. 16), funds would be collected to help in the recovery of Hurricane Harvey. (Tomita's Gymnastics World Central facility will have an open gym from noon to 1:30 p.m., Saturday to help with the fundraising).
By mid-week, momentum gathered. Every little bit helps; the Salpointe Catholic's cheerleading squad raised about $200 for Hurricane Harvey. Then came the big stuff: The UA announced it would send its two football 18-wheelers to Houston and asked fans to donate materials to help in South Texas.
More than 70,000 pounds of "help" arrived outside of Arizona Stadium. I saw a man in an SUV park and begin to unload his vehicle. He said he is a UA fan and had driven from Phoenix. He donated tissue paper, brooms, containers of Clorox, diapers, water, you name it.
By Friday afternoon, both 18-wheelers were at capacity. They were to leave for Houston late Saturday night.
Early in the week I saw a clip on ESPN as 18-wheelers filled with help for hurricane victims arrived in Houston, in immediate succession, from SMU, Texas, North Texas, Texas A&M and Texas Tech.
Late this weekend, after a 1,060-mile journey, Arizona will be part of some very good company.