Hansen's Sunday Notebook: Shuffle will move longtime softball assistant Stacy Iveson to new role with Arizona
Star sports columnist Greg Hansen offers his opinion on recent sports news.
Arizona softball shuffle will move longtime Wildcats assistant Stacy Iveson to new role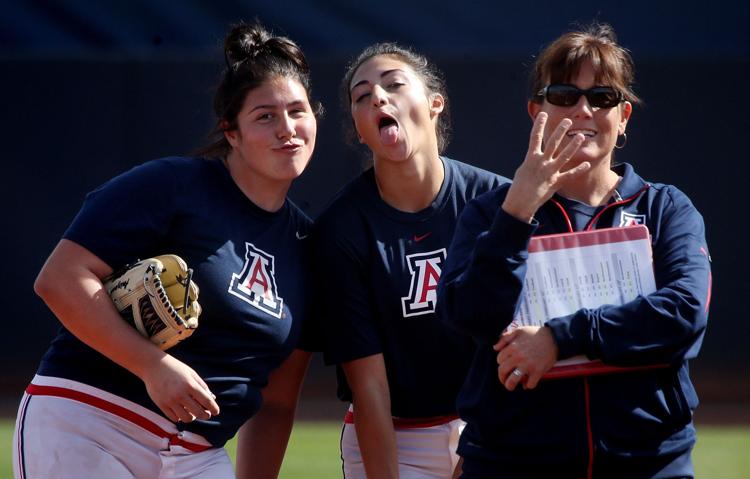 Sometime this week, probably Tuesday, Arizona softball coach Mike Candrea will announce that he has hired a new pitching coach. If it's not two-time Women's College World Series champ Taryne Mowatt of Ole Miss, it'll register as a 7.4 surprise on the Richter scale.
This means that Stacy Iveson is no longer Arizona's pitching coach, and losing Iveson in any capacity is not good.
Iveson is the top Tucson-born, Tucson-raised figure in our rich softball history. She was one of Candrea's first recruits at Arizona, 1986, and played on his first NCAA Tournament team in 1988. She coached Salpointe Catholic to the 1993 state championship. She coached Pima College to the 2004 and 2006 NJCAA national titles. And she was on Candrea's staff for NCAA championships in 1996, 1997 and 2001.
About a year ago, during the summer travel-ball season, I caught an 11:30 p.m. Southwest Airlines flight from Denver to Tucson. Just as I was about to close my eyes and wonder why I scheduled an 11:30 p.m., flight, Iveson rushed through the door, the last person to board.
"Recruiting?" I asked as she walked by.
"Recruiting," she said.
So a few weeks ago, Iveson chose to step away as an on-field pitching coach and on-the-road recruiter and move to an administrative position that, while time consuming, is not attempting to correctly evaluate 13-year-old softball players and rush to an airport at midnight.
Good for her.
"I still want to be totally involved," she said, "but my focus will be on day-to-day operations with a heavy emphasis on the coordination of recruiting."
In recent years, Candrea, Iveson and assistant coach Caitlin Lowe have been part of the 21st century craziness of big-time softball: they have begun evaluating and offering (and accepting) scholarships to those in the eighth grade.
"I remember when Jennie Finch came on her recruiting visit and committed to us; she was a high school senior," Iveson said. "That never happens any more."
Indeed, on Friday the UA got a commitment from Phoenix Red Mountain High School outfielder Alayna Hicks, who is early in her junior season. A year ago, the UA got a commitment from Tucson High freshman Carlie Scupin, one of the top prospects in Tucson history.
"I can't recruit off-campus, but I'll set up our camps, be responsible for correspondence, create a stronger social media presence, set up recruiting visits and all of that," said Iveson. "We need to evolve in get better in those areas. The game has shifted, and we'll shift with it."
Candrea has been invited to speak at the National Fastpitch Coaches Association Convention Dec. 6 in Las Vegas. Among other items, he is likely to speak to the industry about slowing down the recruiting process; Florida last week got a commitment from Mia Williams, a seventh-grader who will be in the Class of 2023.
Mowatt, who began her coaching career at Cal Baptist and is in her third year at Ole Miss, is also speaking at the NFSCA convention. Her topic: pitching. It reflects her rise through college softball since pitching her last game at Arizona in 2008.
Iveson was the UA's fourth pitching coach since Nancy Evans departed in 2007. Gale Bundrick, Teresa Wilson, Alicia Hollowell and Iveson followed.
"I feel so blessed to be here," Iveson said. "When I graduated from the UA I remember thinking I was finished with softball. Then Salpointe called and asked me to coach. I said 'I don't know; I'm going to be a teacher and start another life.'
"After that, after going back to softball, it always seemed to work out for me."
NCAA, Pac-12 respond way too late to hoops scandal
Last week the NCAA announced it was creating "The Commission of College Basketball," to, among other things, recommend how to better deal with shoe companies, AAU coaches and give-me-the money street agents.
A day later, the Pac-12 announced it was creating a "task force" to provide direction on how to deal with AAU coaches, shoe companies and give-me-the-money street agents.
They will pay men and women like David Robinson, Mike Montgomery, Condoleezza Rice, Grant Hill  and some current and former athletic directors to advise them how to clean up a sleazy recruiting mess.
None of it is likely to mean a thing.
Pac-12 commissioner Larry Scott said the league's Task Force will "do deep dives into the culture and issues around recruitment in men's college basketball."
A deep dive? No chance.
Montgomery, the former Stanford and Cal coach, is 70. Do you know what he does in retirement? He golfs a lot. He is a part-time TV analyst. He's not going to take a deep dive into the cesspool of college recruiting. For 50 years, the NCAA hasn't been able to get a handle on illegal recruiting. It took an FBI sting to shock college basketball into taking the whole mess seriously.
My advice to the NCAA is to create and pass legislation that makes it illegal for a basketball coach to attend an AAU game or associate with an AAU coach, handler or sponsor.
Make the off-campus recruiting season to correspond with the high school basketball season, and allow coaches only to be at high school games and correspond with high school coaches – the same way the recruiting system operated from 1930 to 1980.
Those AAU tournaments exist only to draw the coaches from Top 25 programs into gymnasiums crawling with people scheming to profit on 16-year-old shooting guards.
If you make them off-limits to college basketball coaches, the AAU profiteers will lose much of their power and influence.
Recruiting mistakes cost Oregon State's Gary Andersen his job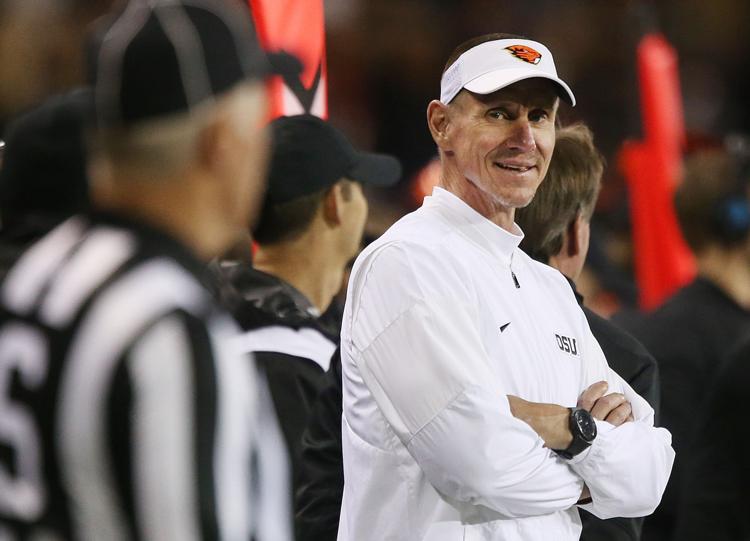 When Oregon State football coach Gary Andersen came to Tucson in 2015 to recruit three Pima College players — WSFL defensive player of the year Wesley Payne, linebacker Landry Payne and wide receiver Timmy Hernandez — my assumption was that the Beavers were onto something and that Arizona's coaching staff blew it. How wrong I was. Andersen has since left OSU for, mostly, recruiting blunders. Wesley Payne has made six tackles at OSU, Landry Payne three. Neither has started. Hernandez has caught five passes this year.
Jay Williams an unsung hero after Salpointe Seven days
A week ago I wrote that the Salpointe Seven, the key players from the Lancers' 2013 state football championship, led by former UA receiver Cam Denson, had mostly struggled in college football. But I missed a big one: Jay Williams has been terrific playing for Brown in the Ivy League. Entering Saturday's game against Princeton, Williams has been a 2½-year starter and is second on the Bears with 29 tackles this season, a defensive back with all-Ivy League possibilities. Beyond that, Williams is on schedule to graduate in May with a degree in business. Over the summer Williams completed an internship in New York City for a large insurance underwriting company and hopes to have an offer from them when he graduates.
Tucson High shortstop accepts offer from college all too familiar to UA coach Jay Johnson
In the spring of 2015, as Tucson High went 30-7 and reached the state championship game in baseball, freshman shortstop Alex Kelch had one of the top freshman seasons in Tucson history. He hit .347 and was a strong fielder. He spent most of his sophomore season injured, unable to play, but bounced back last year and hit .464, putting himself back on the recruiting map. Last week Kelch accepted a scholarship offer from the University of San Diego, the school at which UA coach Jay Johnson made a coaching name for himself. Speaking of Johnson, his prized, $1 million Terry Francona Hitting Center is now open and in use. It includes a "bunting station.'' That figures. Johnson is the ultimate "small ball'' strategist.
Mavericks release ex-Cat Brandon Ashley despite high marks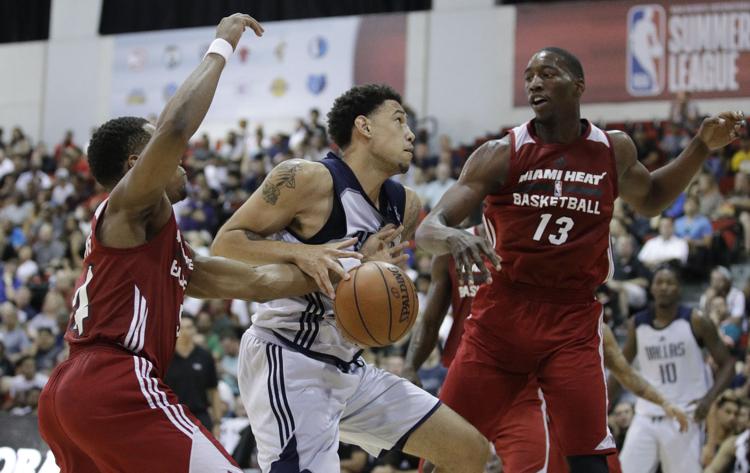 The Dallas Mavericks gave former Arizona basketball player Brandon Ashley a strong evaluation before releasing him last week. Ashley started and played 30 minutes Thursday night, scoring seven points, but overall averaged just 2.3 points in five preseason games. Ashley did not play last season, sitting out because of a contract issue from the 2015-16 season in China. At 23, he is likely to return to an overseas club.
Grant Jerrett, meanwhile, is fourth man off bench for Australian pro league team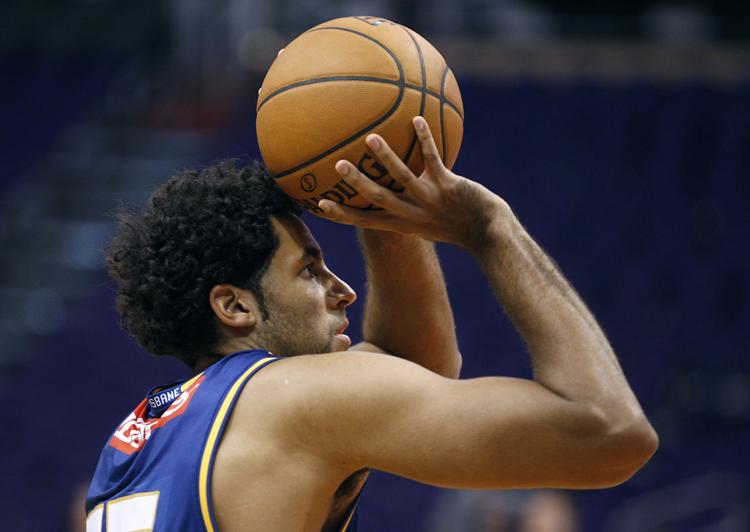 Grant Jerrett, another former UA forward who left school too early, now plays with the Brisbane Bullets of the Australian pro league. Jerrett was the fourth man off the bench Friday when Brisbane lost to the Phoenix Suns in a preseason game in Phoenix. He averaged 17 points last year for the Beijing Ducks of the Chinese pro league.
Scandal-plagued Dolphins assistant got start at Sabino High School
In 1978, Sabino High School center Chris Foerster made the All-Tucson football team and accepted a scholarship to play at Colorado State. He then became a career coach, at Colorado State, Stanford, Minnesota and for seven NFL teams. He resigned last week, a day before he turned 56, for allegedly snorting cocaine before a Dolphins team meeting, an episode that was widely viewed on social media. What was equally eyebrow-raising was that Foerster was paid almost $3 million a year as the Miami Dolphins run-game coordinator. That's more than almost all college football head coaches.
Former Wildcats impressive on the links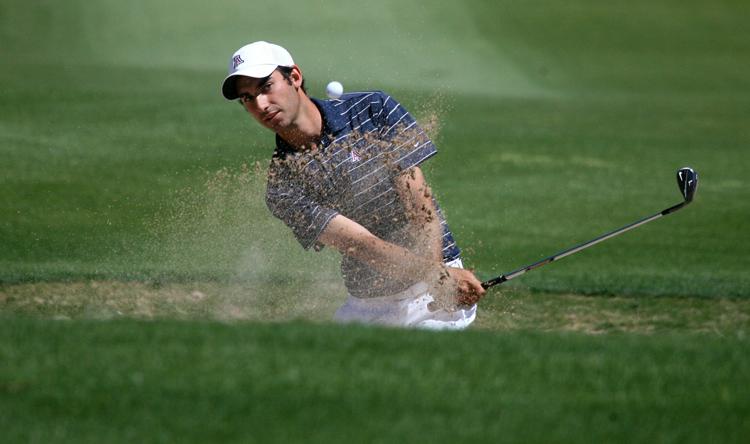 Salpointe Catholic and UA grad Jonathan Khan impressively advanced through the first stage of the PGA Qualifying School, shooting a combined 16-under-par last week at Southern Dunes outside of Phoenix. He will play in the second stage later this month. Ex-Wildcat Brian Prouty did not advance. Former UA golfer Lindsey Weaver earned her LPGA Tour card for 2018 last week by shooting a clutch 70-70 in the finish of the LPGA Q School in Florida. She got the seventh of 10 available spots for the '18 LPGA season.
CDO grad takes home national cross country honors at Pima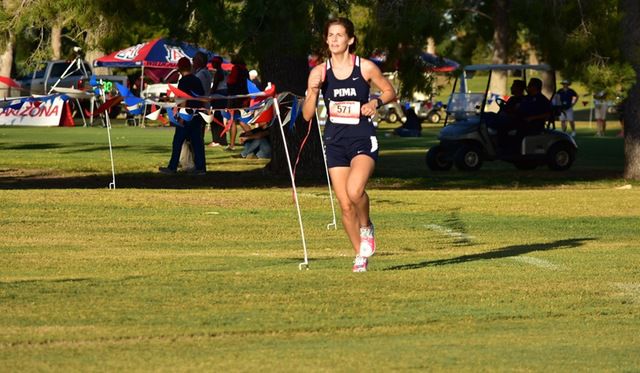 Tucson athlete of the week: Pima College freshman Katherine Bruno, a Canyon del Oro grad, was honored last week by the USATF coaches association and named NJCAA national athlete of the week for finishing second at the Thunderbird Classic in Mesa, the top JC finisher in the race. A week earlier, Bruno won the ACCAC conference championship.
My two cents: FC Tucson's purchase a good thing for local soccer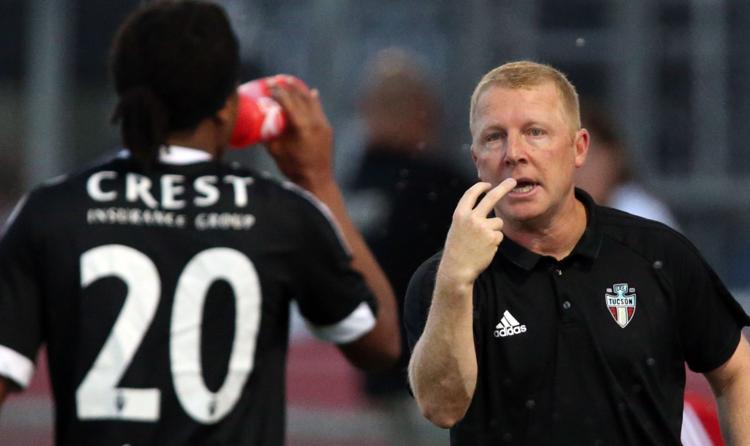 When Phoenix Rising FC bought FC Tucson last week, it might've confused a non-soccer follower. Here's what it meant:
FC Tucson is in the Premier Development League, which is like baseball's Cape Cod League. Phoenix Rising is in the United Soccer League, which is like Triple-A.
If Phoenix soon gets a franchise in Major League Soccer, it's likely FC Tucson would grow up and become a USL team, and begin playing against teams from San Antonio, Tulsa, Sacramento, Oklahoma City and other major markets.
FC Tucson has been superb in the PDL; it is 82-28-19 in its history.
The behind-the-scenes connection between Phoenix and FC Tucson is one of Tucson's top soccer families: Salpointe Catholic grad Mark Leber, a Phoenix hand surgeon and UA medical school grad, is one of Phoenix Rising's owners. He is the brother of Scott Leber, who was possibly the top soccer player in Tucson history while at Salpointe.
Their father, Larry Leber, a Tucson orthodontist, led Salpointe to the state basketball semifinals in 1962, and married a Salpointe cheerleader, DeDe. Another of Larry's sons, Eric Leber, helped Salpointe win the 1994 state volleyball championship.
The key to the Phoenix/Tucson partnership is the retention of general manager Jon Pearlman, a co-founder of FC Tucson who has become the face and personality of the organization.
In all, this was a very good move for the future of soccer in Tucson.