Hansen's Sunday Notebook: Understated Dave Rubio joins UA immortals with 500th victory
Star sports columnist Greg Hansen offers his opinion on recent sports news.
Business as usual for Arizona in Dave Rubio's milestone win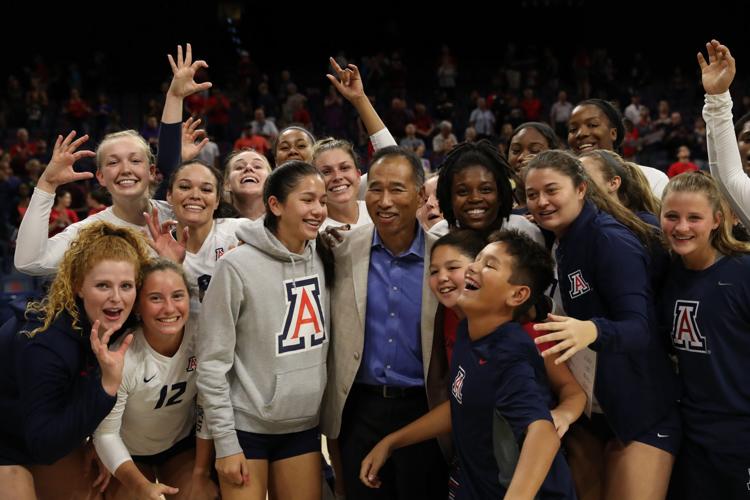 Typical of his understated manner, Dave Rubio's "celebration" upon coaching his 500th volleyball victory at Arizona on Friday was to embrace his wife and three children, then trade hugs and handshakes from the UA volleyball team and staff.
There was no post-match ceremony at midcourt, no grand presentation, although Rubio's wife, Amanda, did buy him a new sport coat to mark the victory.
That's Rubio. His ego does not lead the way.
Here's what the UA did when five previous coaches won game No. 500: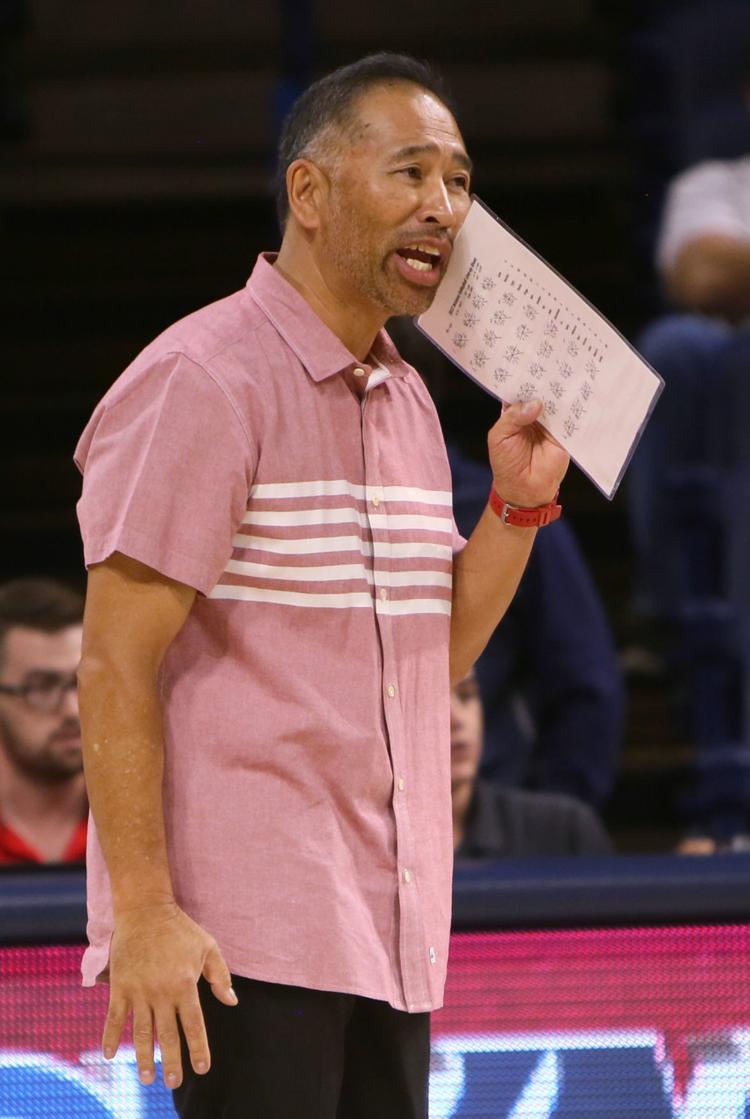 Fred Enke, Dec. 8, 1960: The basketball coach was in his final season. When the Wildcats beat Cal State Los Angeles at Bear Down Gym, there was no celebration. Instead, UA athletic director Dick Clausen was preparing a major announcement for the next day, confirming that Arizona was withdrawing from the Border Conference and in the process of forming the WAC, and that Enke would be retiring because he was about to reach the mandatory retirement age of 65.
Frank Sancet, June 1, 1963: The baseball coach was 55 years old. His 500th victory was greatly overshadowed by a victory over Northern Colorado in the NCAA region finals, qualifying Arizona for the College World Series. When reporters arrived to interview Sancet on the old UA field where the school's main library now sits, he asked, "Do you mind if I sit down? I've been standing on that concrete for nine innings and my dogs are killing me."
Jerry Kindall, March 19, 1985: The baseball coach beat Colorado State for No. 500 and attendance at Wildcat Field was just 273. Said Kindall: "I'm an emotional man. This is a thrill. A great thrill. A humbling experience." Kindall was 49.
Mike Candrea, May 12, 1995: The softball coach won No. 500 at Stanford's softball facility. A day before the game, he told the Star: "I'm turning 40 in August. I have been coaching for almost 20 years. It wears you down a bit. I don't want to be coaching when I'm 50. That's not me. There's another challenge ahead of me somewhere."
Lute Olson, Nov. 24, 2003: Olson's 500th win at Arizona was a 107-73 blowout at McKale Center versus NAU. What seemed to make Olson most happy that night was that his grandson, Matt Brase, scored the UA's last two points. Said Olson, then 69: "I can remember losses more than wins, but that's the nature of the beast."
Rubio's climb to 500 is almost without precedent in the Pac-10/12. That's what makes it so impressive. It is the NCAA's most difficult volleyball conference, and he has held his own, and more, since 1991.
Here's how tough it is to win 500 games as a Pac-12 volleyball coach as seen by the most-winning coaches in league history:
1. Andy Banachowski, UCLA: 619 victories .
2. Rubio, 501 victories.
3. John Dunning, Stanford: 451 victories.
4. Mick Haley, USC: 435 victories.
5. Don Shaw, Stanford: 392 victories.
6. Jim McLaughlin, Washington: 355 victories.
In Rubio's time at Arizona, rival ASU has employed five volleyball coaches. None have won more than 216 games.
Nico Mannion's commitment means 'Point Guard U' may be back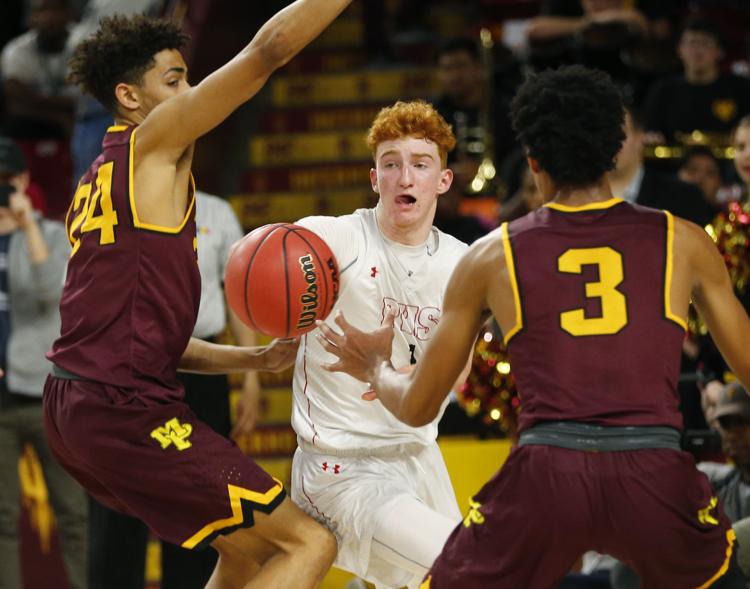 Arizona hasn't really been "Point Guard U" since the back-to-back-to-back days of Mike Bibby, Jason Terry and Jason Gardner.
Since then, the only true point guards to make the All-Pac-12 first team were Nic Wise in 2010, Mark Lyons in 2012 and T.J. McConnell in 2015.
But Friday's decision by Phoenix mega-recruit Nico Mannion to play for Arizona in 2019-20 should energize "Point Guard U" declarations.
The most head-shaking variable to Mannion's recruitment is that he did not seriously consider hometown Arizona State, coached by Mr. Point Guard, Bobby Hurley. How do you figure that? The Devils say they're "Guard U," right?
Mannion follows Phoenix-area point guards Bibby and Jerryd Bayless to the UA. That's quite a series of recruiting coups. It's odd, though, that if you compare their NBA careers, former Pueblo High School point guard Fat Lever, who played for ASU after virtually being ignored by UA coach Fred Snowden, had an NBA career that far surpasses that of Bayless, and, in many ways is superior to Bibby's NBA career.
Lever was a two-time NBA All-Star whose jersey was retired by the Denver Nuggets. Bibby earned more than $100 million over 14 NBA seasons, but shockingly did not make an NBA All-Star team. Moreover, Lever averaged 13.9 points and Bibby 14.7, but Lever was a greater assist man than Bibby (6.2 per game compared to 5.5 per game) and Lever had 1,666 steals, compared to 1,172 by Bibby, who played 249 more games.
RELATED: Wildcats commit Nico Mannion could bring some talented friends to Tucson in 2019
Tucson Roadrunners inch toward season opener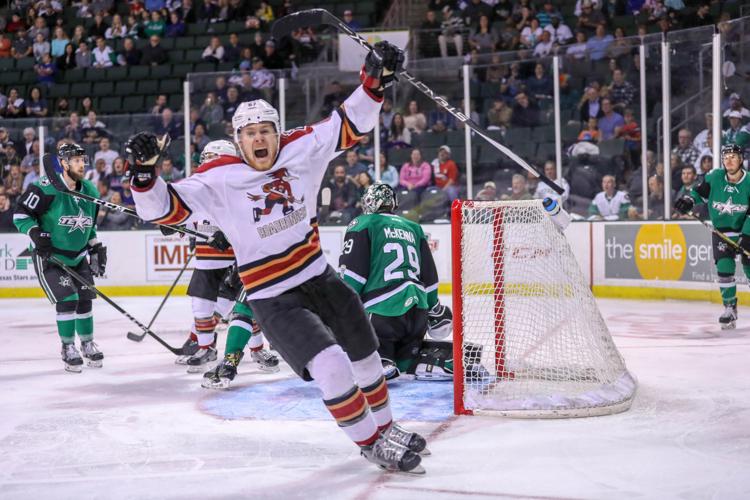 Don't look now, but the Tucson Roadrunners open the hockey season Sept. 28 in Minnesota, and will open their third season at the Tucson Arena on Oct. 6. Alex Kinkopf, the Roadrunners' staff writer and director of digital operations, last week wrote a terrific piece about how the sheet of ice at Tucson Arena is put into place. It requires 10,600 gallons of water and a cement floor that can withstand constant temperatures of 14 degrees. After the ice is in place, it is fused with 400 gallons of white paint. "Once that 1¼-inch base is met," wrote Kinkopf, "the floor's temperature ups to 18 degrees, where it will remain throughout the season." The ice was laid last week.
Lancers stay perfect then visit Harbaugh at the Big House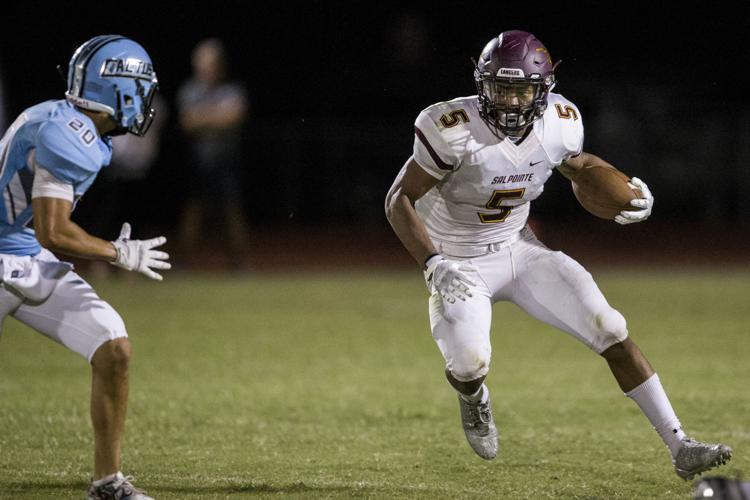 After Salpointe Catholic improved its football record to 4-0 on Friday night, high-level recruits from the Class of 2020, running back Bijan Robinson and all-purpose standout Lathan Ransom, caught an early-morning flight and were at the Big House — Michigan's football stadium — by 8:30 a.m, Tucson time. They posed for photos with Wolverines coach Jim Harbaugh before the Michigan-SMU game. Robinson has now rushed for 966 yards in four games, and if all goes well, could challenge Ka'Deem Carey's Tucson prep record of 2,738 yards in a season. Carey averaged 12.2 yards in that 2010 season; Robinson is also averaging 12.2 yards through four games. 
Tucsonan has golfer in the mix at LPGA major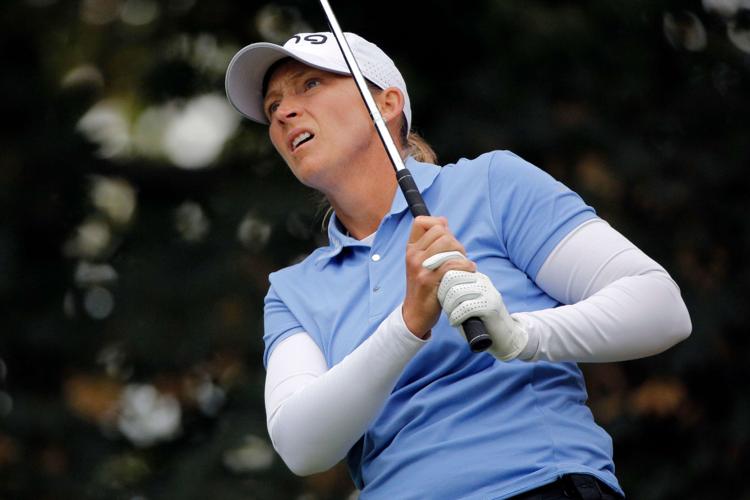 Tucsonan Steven Bybee is the caddy for LPGA standout Angela Stanford, who is in fourth place entering Sunday's final round of the Evian Championship in France, one of the LPGA's six "majors" each year. It has been an interesting week for Thompson and Stanford. He is about the biggest Ohio State football fan you can imagine. Insufferable? Close. Stanford graduated from TCU and is a huge Horned Frogs football fan. Ohio State and TCU played in Saturday's featured game on ESPN's GameDay.
Legendary Leikem family inducted into Flowing Wells Hall of Fame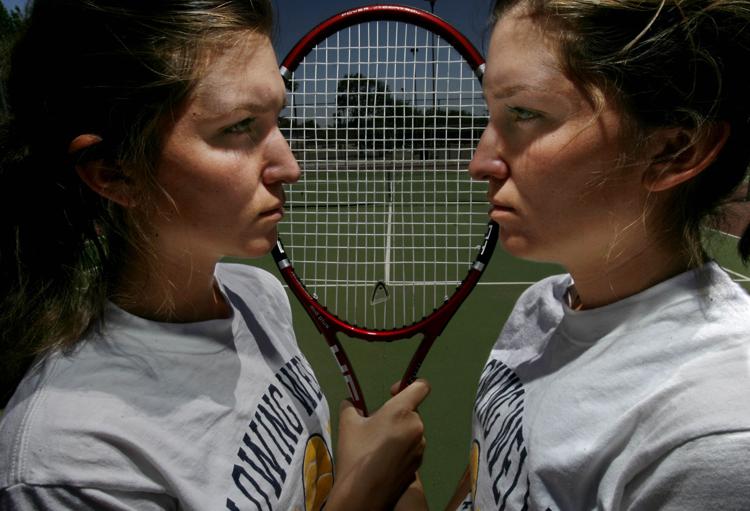 Friday's sports Hall of Fame induction ceremony at Flowing Wells High School celebrated the Leikem family, which is one of the leading sports families in Tucson history. Ken Leikem, who is a Tucson police detective, set the city passing yardage record at Flowing Wells, 4,452 yards, during his days as a Caballeros quarterback, 1980-82. His daughters have been similarly accomplished athletes. His twin daughters, Kirsten and Tristany, were honored Friday by Flowing Wells. They won four state doubles tennis championships at FWHS, the first in Arizona history to do so. Both played college tennis at Rhode Island and graduated with honors. Kirsten is a federal policy and management analyst for the U.S Government Accountability Office in Washington D.C. Tristany is a U.S. Navy Judge Advocate General Officer, also living in Washington D.C. Their younger sister, Lindsay Leikem, the Star's 2013 girls basketball player of the year, just completed her college hoops career at Indiana and UMKC.
Defending champion Wildcats set to open season at Annika event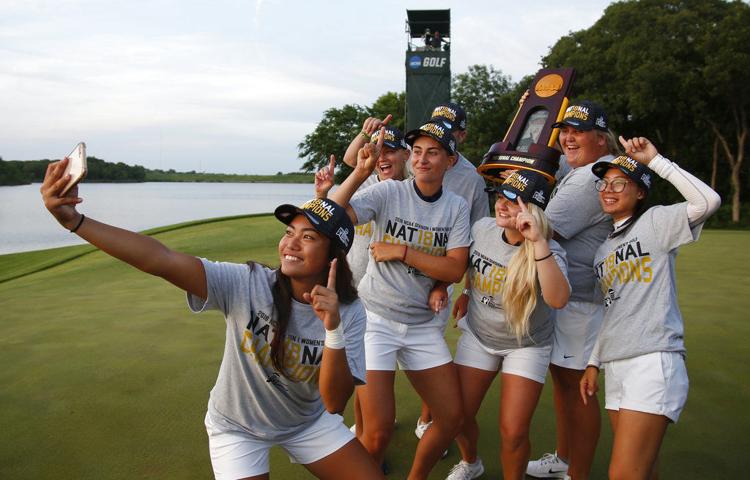 It's hard to believe, but Arizona's 2018 NCAA women's golf championship team — which returns intact — opens the season Monday at the Annika Invitational in Minneapolis no better than the eighth-ranked team in a robust field. Laura Ianello's 12th-ranked team enters the Annika field behind No. 1 Alabama, No. 2 Arkansas, No. 3 UCLA, No. 4 Duke, No. 5 USC, No. 7 Texas and No. 9 South Carolina. The biggest change to UA's team is new assistant coach Justin Bubser, who was the head pro at the Omni Tucson National. He replaces Derek Radley, who became the coach at Oregon.
Tucsonans and Cats alike stay occupied amid PGA playoffs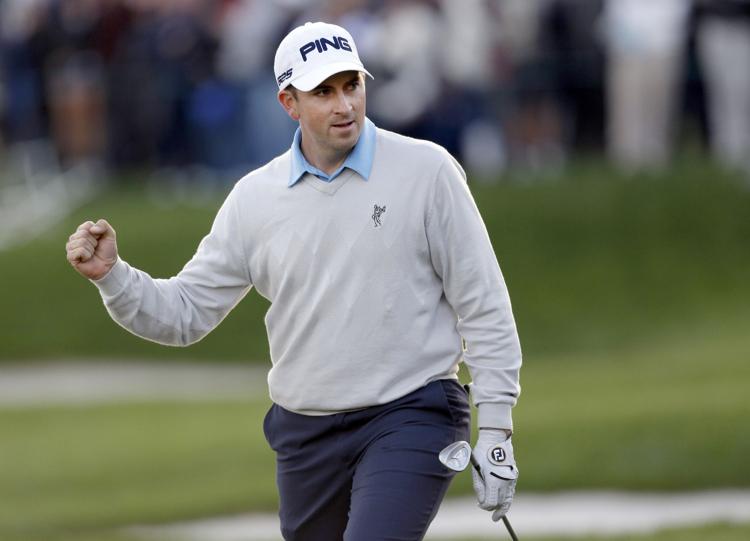 One of the effects of the PGA Tour's long FedEx Playoff system — five weeks to play four events — is that it idles those pro golfers who didn't qualify for the playoffs. That means Tucson's Michael Thompson was unable to play and improve his status for 2019. Thompson, from Rincon/University High School, is 151st on the money list with $563,000. Former Arizona All-American and U.S. Amateur champion Ricky Barnes is similarly idle; he is No. 177 on the money list at $340,000. Thompson's annual invitational for Arizona junior golfers at the Oro Valley Country Club will be held Friday and Saturday. Among the entrants is Catalina Foothills High School junior Maya Benita, who is emerging as one of the top recruits in the country. Benita won the Chandler Junior Amateur last week, shooting 67-68 to win by 18 strokes. She has five consecutive top-10 finishes in the Junior Golf of Arizona Association this summer.
My two cents: Ventana Canyon continues to age well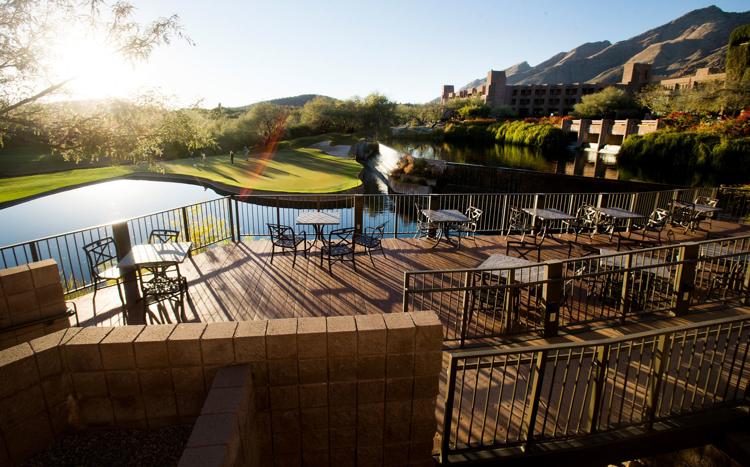 Given the decline and departure of so many Tucson sports enterprises over the years — spring training baseball, the LPGA and PGA tours, the Pacific Coast League and more — I was immediately attentive last week when I heard a radio spot announcing membership availability at the Ventana Canyon Golf and Racquet Club.
Ventana Canyon's golf properties are the crown jewel of Southern Arizona golf, the gold standard.
I had never heard them advertise membership availability.
I feared, much like the recent hardships of elite Tucson courses such as Golf Club of Vistoso and Arizona National, that Ventana Canyon might be next to be caught by financial issues in the declining golf industry.
So I went to the stylish Lodge at Ventana Canyon on Friday and it wasn't that way at all.
The practice area was alive, far busier than I've seen at the Randolph Golf complex on almost any day. Golf magazine teacher of the year Susie Meyers was giving a lesson. John Basden, one of Arizona's leading golf instructors, was giving a putting lesson on the practice green.
The tee sheet was booked until noon on a day it would reach 105 degrees in Tucson.
More members? This is golf's slow season in Tucson. Ventana Canyon's Saturday tee schedule included a robust out-of-town group that has been  flying here to play the members' scenic Canyon Course for the last 23 years.
I asked George White, CEO and General Manager at Ventana since 2003. He said the radio ads merely reflect the generational change in membership through the years. Most of those who were part of the almost 1,000 members at Ventana Canyon 15 to 20 years ago are getting older and not playing as much golf.
"This is a natural cycle," he said. "We're fine. But we do want people to know you can be a part of all of this."
The Ventana Canyon Golf and Racquet Club is not part of the Loew's Hotel business at Ventana Canyon. They have reciprocal agreements to help one another, but Golf and Racquet Club members paid $15.5 million to buy the Canyon Course from the Wyndham International hotel group in 2003. It has nicely survived the crash of golf that has affected most of Southern Arizona's golf facilities.
Amazingly, Ventana Canyon is now 35 years old. It seems like yesterday that ABC staged a made-for-TV "shootout" at the course, involving Tom Watson, Payne Stewart, Fuzzy Zoeller and Ben Crenshaw, among others.
At the time, ABC play-by-play man Jack Whitaker referred to Ventana Canyon as "a thing of beauty like few I've ever seen."
It has aged well.