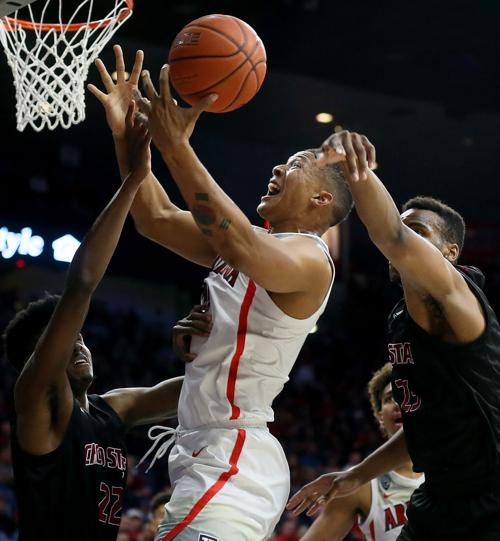 The Star's Greg Hansen writes about Arizona's uneven exhibition win, why the Wildcats' women's golf team is poised for big things and the latest in high school sports, college commitments and World Series shares: 
Ira Lee could be difference-maker in Wildcats' developing lineup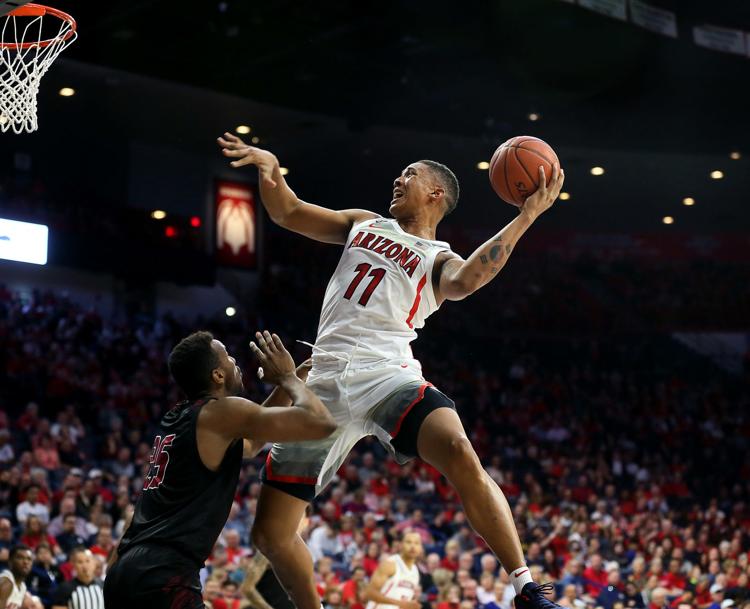 With 6:51 remaining in Arizona's exhibition game victory over Chico State Friday night, the Wildcats scored to take a 56-46 lead and effectively end any worry that they would lose.
At exactly that moment, junior forward Ira Lee led Arizona in points (11), rebounds (11) and minutes played (24).
My takeaway from the soon-to-be-forgotten game was that Lee has improved, not that freshmen Nico Mannion and Josh Green struggled.
Sometimes in the one-and-done culture of elite college basketball you forget how valuable a junior like Lee can be. Those third- and fourth-year players are why Washington won the Pac-12 championship a year ago, and why Colorado has a strong chance to win its first Pac-12 title this season.
Lee's minutes will diminish a bit when freshman Zeke Nnaji returns from an ankle injury, but you can make a case that Lee is one of the Pac-12's most significant players of 2019-20. Experienced power forwards who play with intensity and physicality — and have double-figure scoring ability like Lee — are missing from most teams.
Mannion had five turnovers, shot 1 for 5 on 3-pointers and found that even a Division II school like Chico State has far superior players to those Mannion toyed with at Pinnacle High School, where he averaged 30.4 points and 6.2 assists per game.
By comparison, when T.J. McConnell played his first game at Arizona, an exhibition against Humboldt State in the fall of 2013, he had eight assists and no turnovers and didn't miss a shot, scoring 12 points. But McConnell had played two seasons at Duquesne and spent another as a redshirt, playing in all of Arizona's practices. He was ready on cue; Mannion needs more time.
If Arizona's shaky performance on Friday caused you to miss some sleep, remember this: Two years ago, Arizona freshman point guard Alex Barcello started and led the UA with 33 minutes in the first exhibition game. A year earlier, freshman guard Kobi Simmons led the UA in scoring, 17, in its first exhibition game.
UA fans should see a different Mannion by next Sunday, when Arizona plays Illinois at McKale Center — and especially a week later, Nov. 17, when powerful New Mexico State plays in Tucson.
---
Thanks to sister act, Arizona's women's golf team a strong No. 1 challenger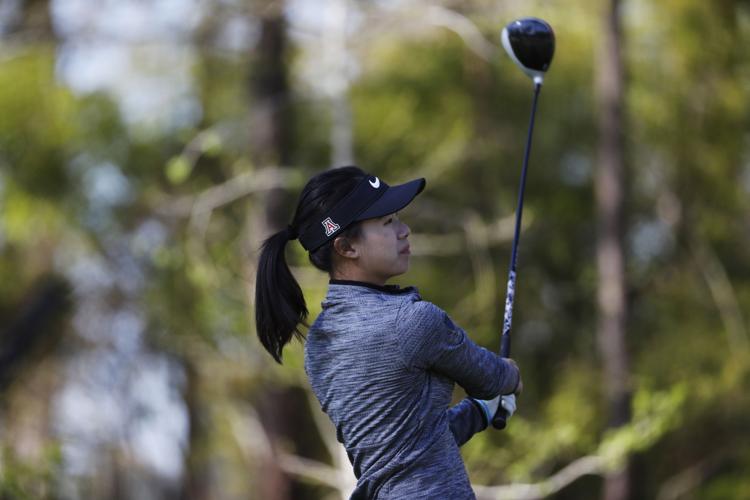 Arizona's women's golf team, ranked No. 6 in the latest Golfweek poll, has never played a more difficult fall schedule than this season: it has already played in the Annika Invitational in Minnesota, the Windy City Classic in Chicago and the invitation-only Eastlake Cup, a made-for-TV event in Atlanta.
Now coach Laura Ianello's Wildcats are in Hawaii to play in this week's Pac-12 Preview, where No. 1 USC and No. 3 Stanford await. After two months, it's obvious this UA women's team has a chance to be as good or better than the 2018 NCAA championship team, or the 2019 club that finished No. 3 in the NCAA finals.
It's remarkable because Ianello lost the school's two leading players, Haley Moore and Bianca Pagdanganan, who on Saturday finished a grueling, eight-round qualifying process and were among 35 golfers to earn their 2020 LGPA Tour cards.
Arizona climbed to No. 6 in the poll even though sisters Yu-Sang Hou, a junior, and Vivian Hou, a freshman, have missed tournaments playing in LPGA Tour events. Yu-Sang made the cut in the ongoing LGPA Swinging Skirts event in Taiwan, her home turf. Both are ranked in the top 11 in the nation by Golfweek.
The Hou sisters are likely to end their Arizona golf careers as the top sister combination in school history. Before they arrived in Tucson, the top sisters to play at Arizona were probably twins Joan and Joy Hanson, world-class distance runners of the late 1970s and early 1980s. Joan qualified for the 1,500 meter finals in the 1984 Los Angeles Olympics; Joy became the 1982 USA national pentathlon champion. Both were first-team cross country All-Americans at Arizona.
Softball shortstops Kellie and Kristie Fox didn't play simultaneously at Arizona, but both were All-Americans. Kristie, now the head softball coach at UNLV, was a first team All-American in 2005 and 2006. Kellie was a third-team All-American in 2014 and 2015.
Now come Yu-Sang and Vivian Hou, a sister act like few others in college sports.
---
Ced Dempsey's story shows how times have changed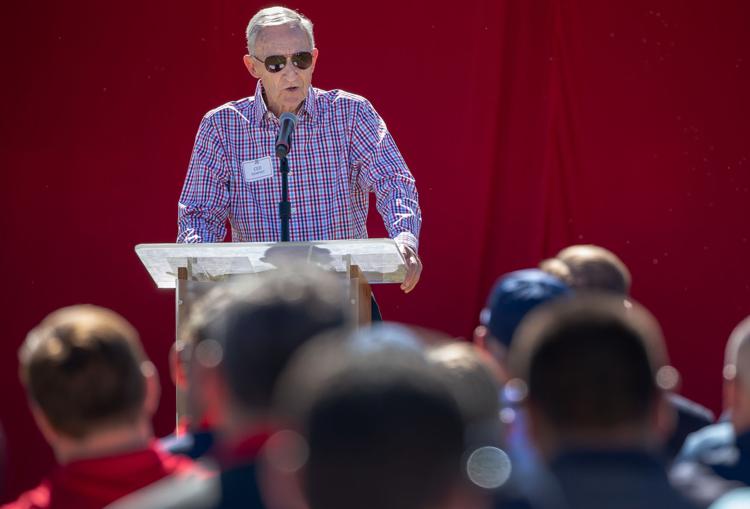 How times change: At the dedication of the UA football practice fields to honor Dick Tomey on Friday, former Arizona athletic director Cedric Dempsey spoke of the time he and Tomey went to Phoenix to meet potential donors at a fundraising event. "We flew in (former UA athlete) Don Ahee's small piper cub airplane," Dempsey remembered. "When we returned to the airport for our flight to Tucson, Don started the engine and a propeller fell off. We ended up driving back to Tucson." Now UA football coach Kevin Sumlin has the use of a private jet for many recruiting activities, not to mention a chartered helicopter.
---
Wildcats' pitching shines in fall ball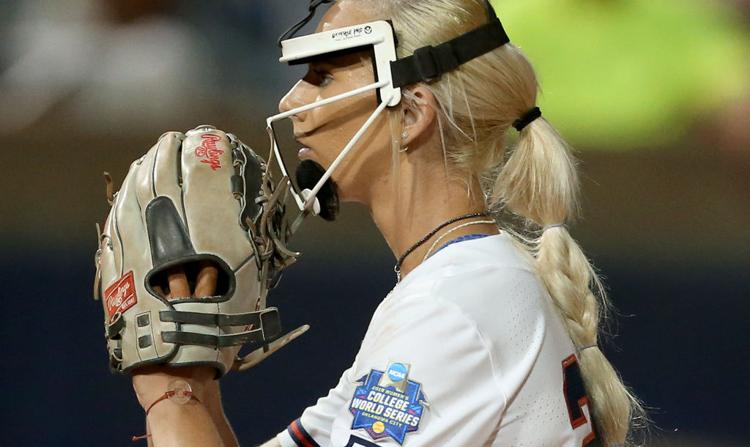 Coach Mike Candrea's UA softball team concluded its fall season with an 8-0 record against junior college teams. Statistics were obviously inflated because of the JC competition, but one thing drew attention: pitchers Marissa Schuld and Alyssa Denham combined to pitch 31 innings without allowing an earned run, striking out 50. Schuld did not walk a batter in 15 innings. The UA's projected No. 1 pitcher, Oklahoma transfer Mariah Lopez, did not pitch in fall competition but is expected to be ready in February. Lopez went 51-2 at OU. If she is as good as her résumé, and if Schuld and Denham are better than they were in 2018, the Wildcats should open the season in the top 10 and favored to win the Pac-12.
---
Amphi's Kristiana Watson to pick college soon
The most anticipated news of the fall softball season in Tucson will be the Nov. 13 recruiting announcement by Amphitheater High School shortstop Kristiana Watson. She will choose a Pac-12 school but has not made her decision public. In two years at Amphi, Watson hit .736 with 31 home runs and 105 RBIs. Her mother, Laura Espinoza Watson, is the most prolific home run hitter in Arizona history.
---
'Bella Buckets' picks Dixie State
Marana High School senior basketball standout Bella Muscoreil, a 6-foot-3-inch prospect who averaged 15.3 points and 7.5 rebounds last season, last week announced she will play college basketball at Dixie State. It's an intriguing choice; Muscoreil will be part of Dixie State's long-awaited jump from Division II and the RMAC to Division I and the WAC. Muscoreil also had an offer from Portland State but chose to remain closer to home; she spent the last four summers playing for the AAU Tucson Rattlers, one of the top girls basketball travel teams in the Southwest.
---
Ex-Aztecs Isaiah Murphy, Keven Biggs start hot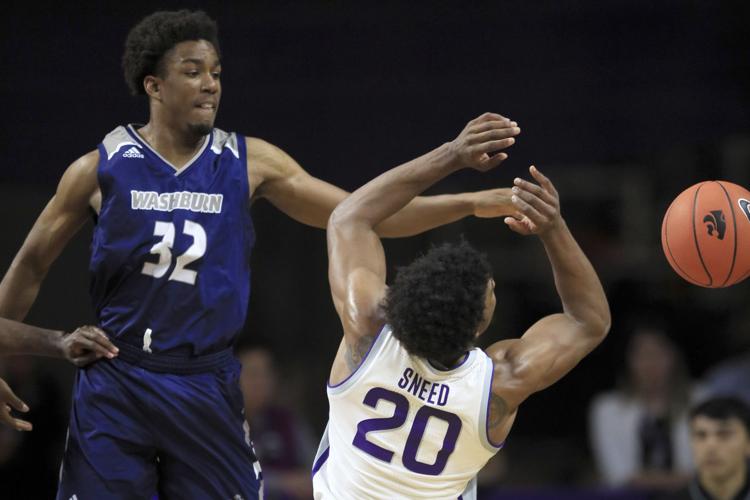 When Pima College went 31-5 and finished second in the NJCAA finals two years ago, Cienega High School grads Isaiah Murphy and Keven Biggs were all-ACCAC standouts who have gone on to do well at four-year schools. In Washburn University's exhibition game at Kansas State last week, Biggs led his team with 17 points, including five 3-pointers. Eastern New Mexico played an exhibition game at Tennessee last week and Murphy scored 15 points. The latest of coach Brian Peabody's Aztecs to agree to play for a four-year school is sophomore forward Rashad Smith, who committed to Grand Canyon coach Dan Majerle last week. The recruiting push for Smith included two GCU assistant coaches from Tucson, Chris Crevelone and Dylan Hidalgo, both of whom are former Pima assistant coaches. It won't take long for PCC to begin a third consecutive run for the NJCAA finals. The Aztecs play at powerful Cochise College on Nov. 20; coach Jerry Carrillo's Apaches won the ACCAC last year with a 20-2 record, edging second-place PCC. The Aztecs should again be a contender; in an exhibition game last week against NAIA Ottawa University, 6-7 forward Kaylon Tippons of Cholla High School scored 34 points.
---
Ex-Cats Chip Hale, Kevin Long continue World Series tradition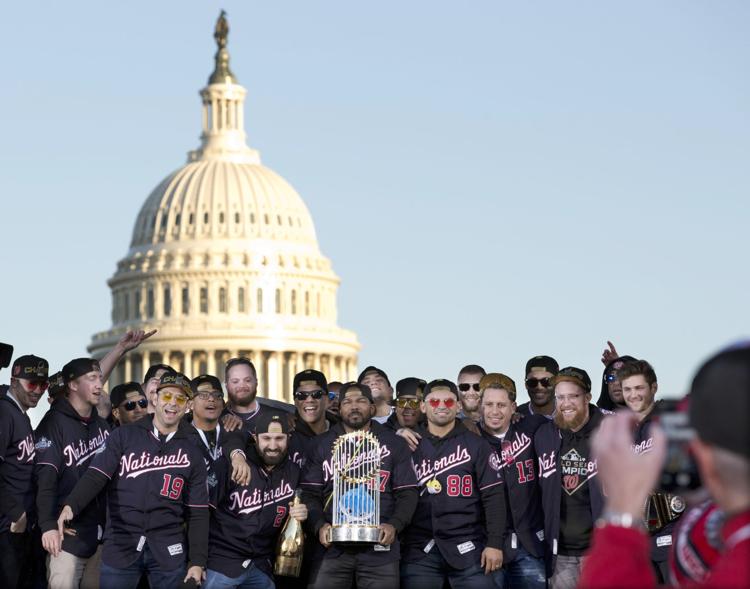 A year ago, Pima College held a Baseball Institute attended by about 100 baseball coaches in the Southwest. Among the instructors were Washington Nationals hitting coach Kevin Long and Nationals bench coach Chip Hale, two former Arizona All-Pac-10 ballplayers. Now Long and Hale are World Series champions who expect to get about $450,000 each as part of the Nationals' split of the World Series bonus pool. Tucson has had a key assistant coach on the last three World Series winners: Houston pitching coach Brent Strom and bullpen coach Craig Bjornson in 2017, and Bjornson — then the Red Sox's bullpen coach — in 2018. Hale, who lives in Tucson in the offseason, probably won't have room on his hand for the championship ring he won while coaching the Tucson Sidewinders to the 2006 Triple-A championship.
---
Purdy working toward PGA Tour Champions card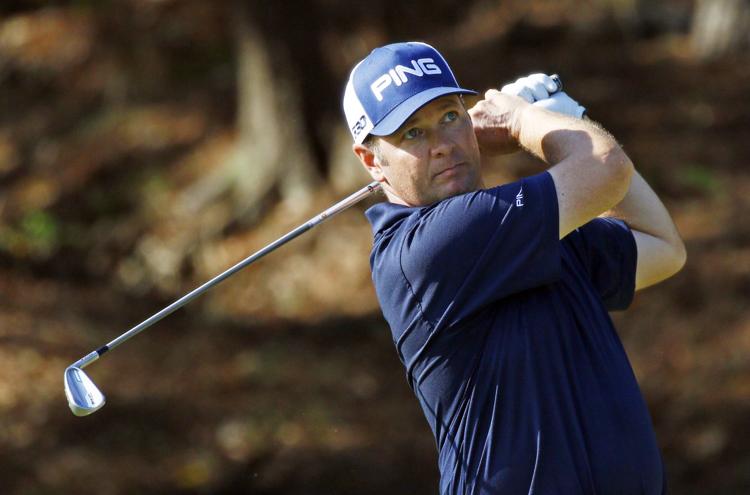 Arizona 1996 golf All-American Ted Purdy hopes to qualify for the PGA Tour Champions when he turns 50 in 2023. Purdy won the 2005 PGA Tour's Byron Nelson Classic and earned $7.9 million before he lost regular playing privileges. Purdy received a sponsor's invitation to the ongoing Bermuda Championship, and made the cut on Friday. One of the qualifying standards to earn playing privileges on the Champions Tour is to make a certain number of cuts in PGA Tour events. Purdy is now one cut from reaching that standard. Until Friday, he had not made a PGA Tour cut for five years.
---
Foothills star Maya Benita wins big
Catalina Foothills High School senior Maya Benita won the state Division II golf championship last week at Tucson National. Benita, who will sign to play for Arizona next week, shot rounds of 67 and 68. That's remarkable. Of the 13 Tucsonans who have won the state girls golf championship over the last 50 years, Benita's total score of 135 is the lowest ever. She topped the record set by Salpointe Catholic's Krystal Quihuis, 66-71, set in 2012 at Silverbell Golf Course. Quihuis went on to be the Pac-12 freshman of the year and play two years on the LPGA Symetra Tour.
---
My two cents: Undefeated Salpointe will soon learn where it fits among state powers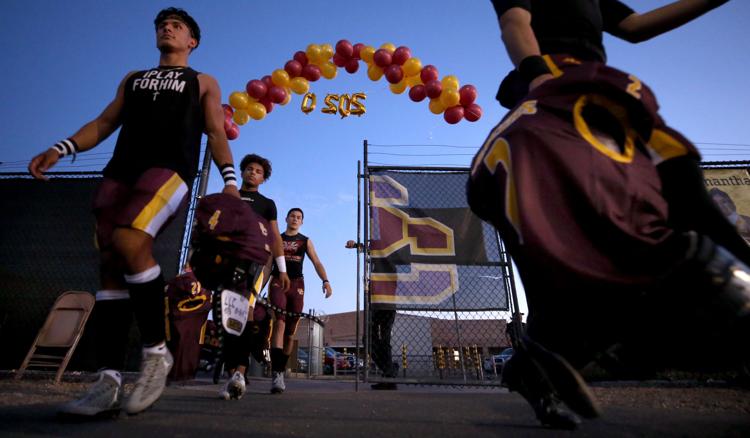 The Arizona Interscholastic Association's bold attempt to separate the state's football superpowers from traditional public schools — to identify the best of the best — has no margin for error or an "off game."
Salpointe Catholic is the No. 4 seed entering the inaugural eight-team Open Division championship series. It seems to be an accurate seed, yet Salpointe could be Tucson's most powerful high school football team since Amphi won the 1979 state title.
That was the last time a Tucson school won a football championship in the state's highest classification.
Dennis Bene's team has played one fewer game than first-round foe Pinnacle High of Paradise Valley, yet has outscored Pinnacle 450-312. The one unfortunate variable of the Open Division is that Tucson prep football clearly had an "off season," with no one to challenge the Lancers.
How good is Salpointe? It's difficult to tell after its last six games finished 76-0, 49-0, 35-0, 59-21, 58-13 and 62-0.
Meanwhile, Pinnacle played Phoenix-area football powers such as Perry, Mountain Pointe, Liberty, Chaparral and a Seattle-area power Eastside Catholic of Sammamish, Washington, the state's No. 4 ranked team.
Salpointe gets to play at home for the first round, Nov. 15, but thereafter, barring upset, would have to play each round in Phoenix.
Since the Pinnacle Pioneers fielded their first football team in 2003, they have had little to do with Tucson. They've only played three games ever in Tucson, against Rincon/University and Ironwood Ridge.
About the only certainty of the Lancers' first-round game is that Salpointe's Ed Doherty Field will overflow with Tucsonans trying to get a look at what could be Tucson's best high school football team in 40 years.