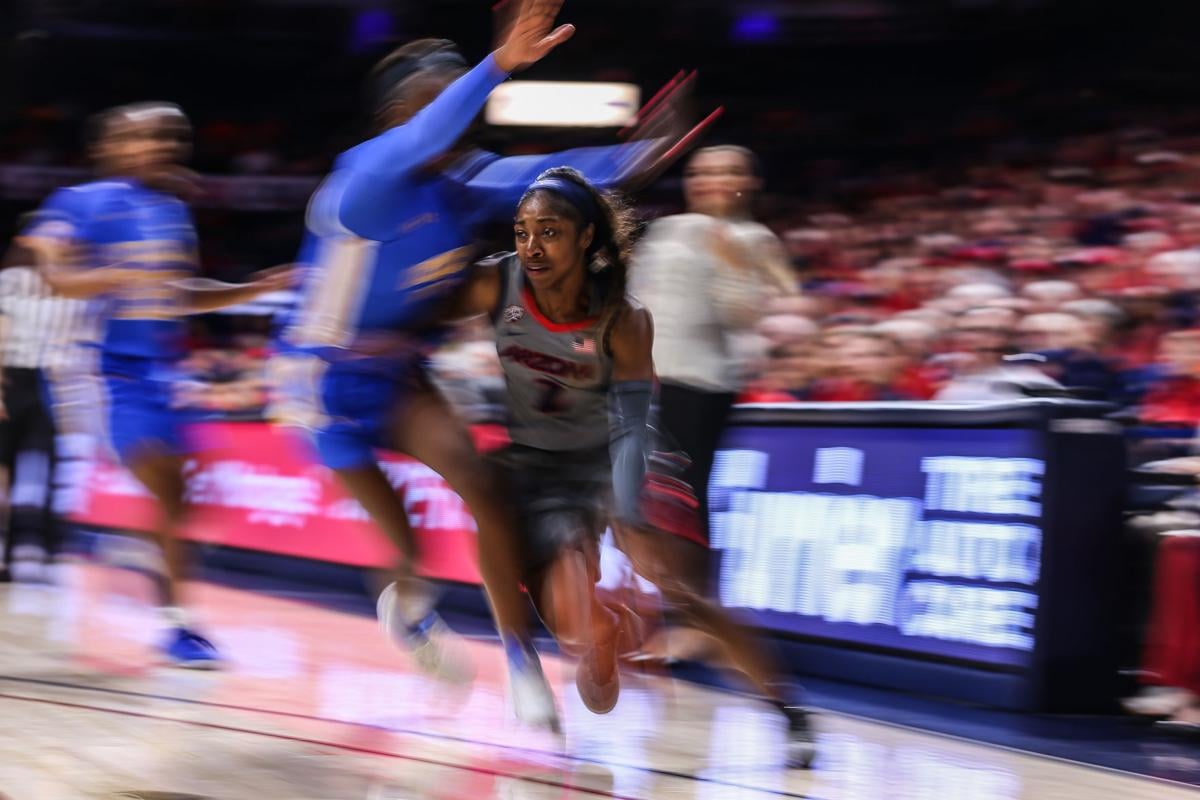 Star columnist Greg Hansen breaks out the week in Southern Arizona sports, from UA women's basketball to staff changes in football, former Wildcats in coaching, and Pac-12 high finance. 
---
Who needs Charisma when you have a brilliant Aari about you?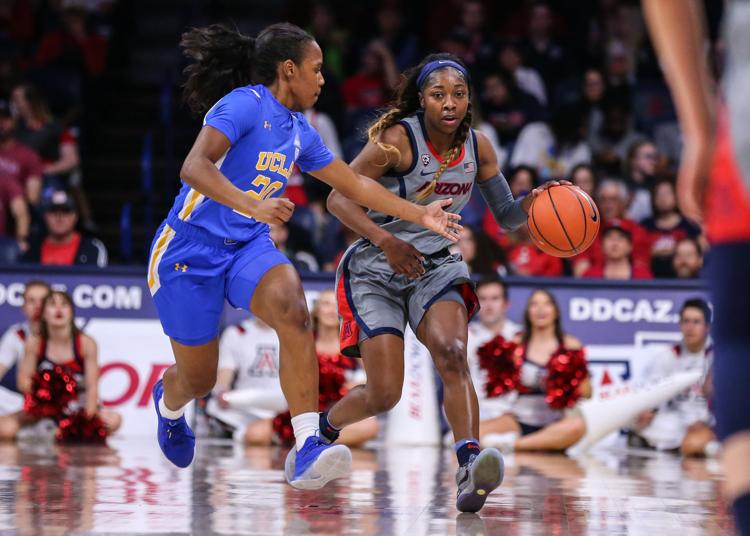 In her first season at Arizona, Adia Barnes began recruiting Los Angeles point guard Charisma Osborne, a McDonald's All-American, a five-star prospect who was selected the Los Angeles player of the year three consecutive seasons.
Osborne chose to play at UCLA, but even with the UA's then-lowly reputation, Barnes says "we almost got her; we were close."
When No. 8 UCLA showed up at McKale Center on Friday night, Osborne was assigned to guard UA point guard Aari McDonald. What happened next was astonishing.
In the first half, McDonald scored 18 points against Osborne. She did not commit a turnover in 32 possessions, even though, in heavy traffic, McDonald dribbled the ball 181 times by my count, forcing the pace, putting pressure on the Bruins and Osborne.
Not only that, McDonald swished three 3-point shots, always in attack mode, as the Wildcats broke to a 23-8 lead and won 92-66.
Analytics people have estimated that a basketball player runs an average of 2.5 miles per game, but McDonald is probably closer to 3.5 miles. She is relentless, unafraid, the most game-changing point guard at Arizona since Damon Stoudamire 25 years ago.
McDonald and Barnes are the central reasons Arizona has drawn 30,954 fans at McKale Center the last four games. Both have such energizing personalities that they make those around them feel like they are part of something bigger.
The Wildcats make the most difficult road trip in women's college basketball this week — to Oregon State and Oregon, where about 20,000 people are expected to watch them play the Beavers and Ducks. That's life at the top. You must learn how to survive those games.
But after that, the schedule is more reasonable. Arizona is to complete the home season this month against Washington, WSU, Stanford and Cal and it wouldn't be much of a surprise if the Wildcats exceeded their recent 30,954 total in the four remaining home games.
Barnes was unable to land LA's top recruit of 2018, but McDonald has turned out to be a better option.
---
Kevin Sumlin loses most marketable assistant to alma mater
Kevin Sumlin lost his most marketable assistant football coach last week when former NFL running back DeMarco Murray returned Oklahoma, his alma mater, to be the Sooners' running backs coach.
It was going to be difficult to keep Murray. He was paid $235,000 at Arizona and the man he replaced at OU, former UA assistant Jay Boulware, was paid $470,000 by the Sooners.
Money talks, but it's disappointing Arizona wasn't more proactive in keeping a potential difference-maker like Murray.
Arizona State coach Herm Edwards recently promoted former UA linebacker Antonio Pierce to be the Sun Devils' assistant head coach. Pierce was probably disappointed he didn't become ASU's new defensive coordinator. But Edwards had an impressive plan to keep Pierce satisfied and, most importantly, keep a rising assistant coach like Pierce on his staff.
Edwards told Doug Haller of The Athletic that Pierce's promotion "isn't just a title."
"I can't do this forever," said the 64-year-old Edwards. "So I said, 'AP, you're the assistant head coach. Everything I do, you got your hands on.' I'm doing this for a reason. We do this right, and all of a sudden it's easy. I want him to learn how to be a head coach. That's what Tony Dungy did to me. He said, 'Man, don't get bogged down with that coordinator stuff — learn how to be a head coach.' I became a head coach and I was never a coordinator.
"That's just me being realistic, and I say that from a seat that has done it. Me and (special adviser and former NFL head coach) Marvin (Lewis) talk about it all the time."
It's no secret Arizona has struggled with football staffing since Mike Stoops left in 2011. Rich Rodriguez blew a chance to keep UA alumnus and current Oregon assistant head coach and mega-recruiter Joe Salave'a on the UA staff, and Sumlin has now lost a high-profile coach like Murray, the only such "top prospect" coach on the UA football staff. In the Pac-12, recruiting coaches is as important as recruiting players.
Sumlin's last two hires have been recycled assistants from Rutgers and New Mexico, two of the most unsuccessful programs of the last decade in college football.
---
Ex-Cat Earl Mitchell playing in Super Bowl, eligible for ring of honor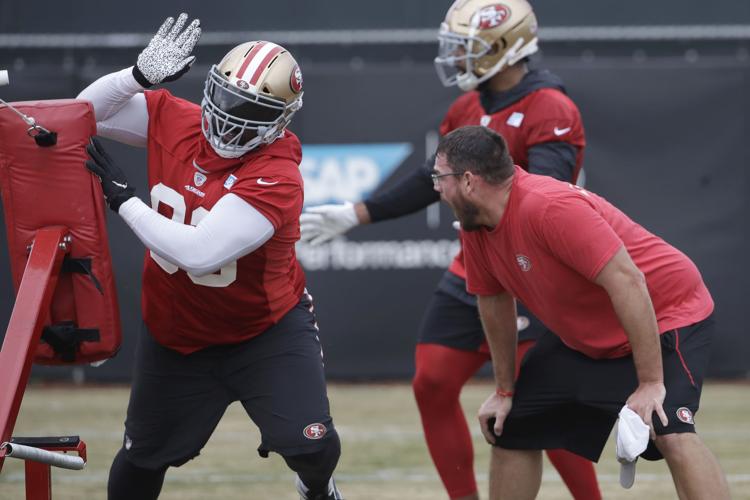 Not only will former Arizona defensive lineman Earl Mitchell play in the Super Bowl for the San Francisco 49ers today, he will be the next ex-Wildcat whose name will be added to the Arizona Stadium Ring of Honor. Mitchell qualifies by playing 10 seasons in the NFL; this is his 10th year. He's done well since moving from tight end during his early days under Mike Stoops to defensive line, a spot at which he flourished. Mitchell has been paid $22.3 million in the NFL. His former UA teammate, Sabino High School grad Brooks Reed, just completed his ninth year in the NFL, a reserve pass rusher for the Arizona Cardinals. Reed, who turns 33 this month, hasn't announced if he plans to return for another NFL season, but doing so would qualify him for the Ring of Honor at Arizona Stadium. Only seven Tucsonans are in the Ring of Honor: Tucson High's Ted Bland, Mike Dawson and Fred W. Enke; Canyon del Oro High School product Ka'Deem Carey; Salpointe Catholic High School's John Fina; Amphi High School's Michael Bates; and Sahuaro High School's Steve McLaughlin. …
---
Wildcats land major prospect in golf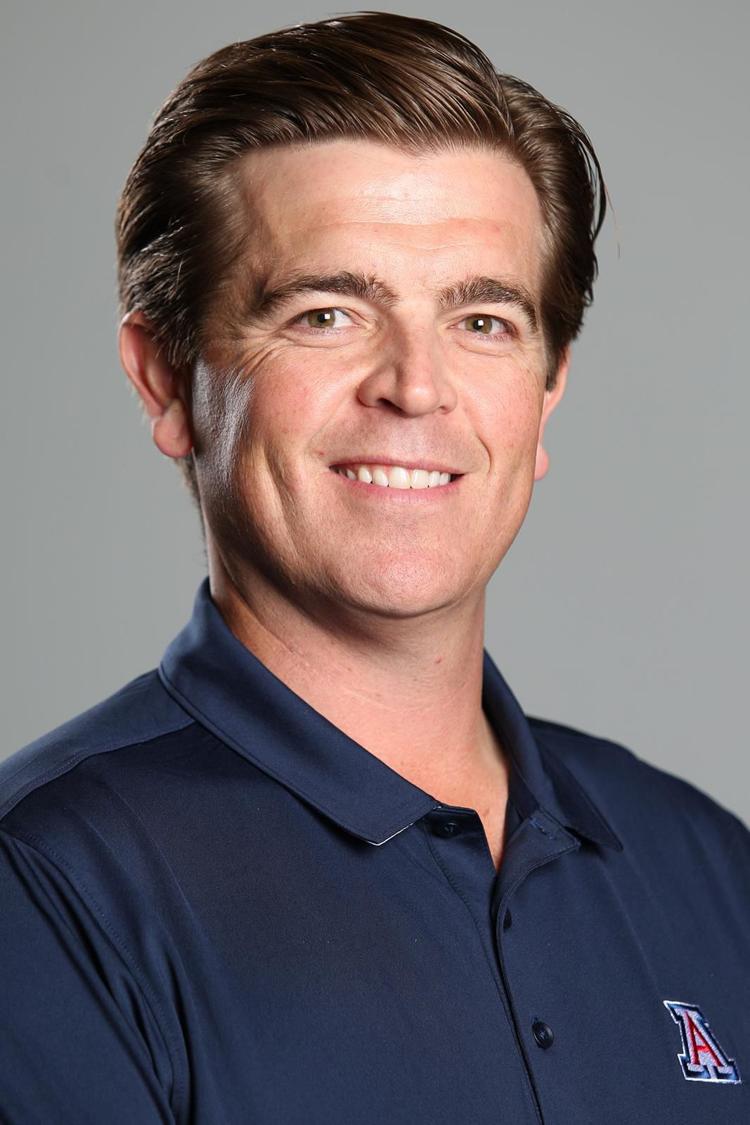 Arizona men's golf coach Jim Anderson, whose team has jumped to No. 11 in the national rankings, not only won the Arizona Intercollegiate championship for the third consecutive year last week, but Anderson signed the most highly-ranked recruit since coming to Arizona eight years ago. Germany's Jannik De Bruyn, ranked No. 35 in the world among pre-college amateur golfers, plans to play for Arizona beginning next fall. Arizona has also signed Sam Sommerhauser of Rocklin, California, who was ranked No. 34 of all American high school players as a junior at Whitney High School. Anderson has overcome some not-so-positive recruiting variables in rebuilding the Wildcats. Their home course is Sewailo Golf Club at Casino del Sol. It's a first-class facility with an impressive practice area, but it is about 30 minutes from campus, through intense daytime traffic. That's a big part of the reason the UA is involved in a plan to have the Randolph North Golf Course renovated and turned into the UA's new home course. …
---
Andy Lopez, former ace Kurt Heyer help celebrate '80 champs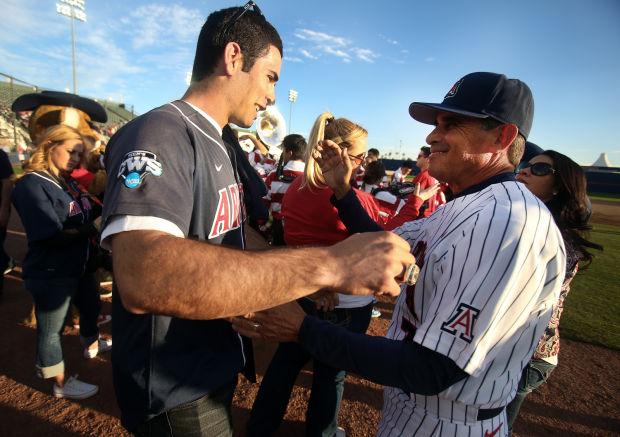 The UA's 40th anniversary celebration of the 1980 College World Series championship baseball program last week also included Andy Lopez, coach of the Wildcats 2012 national championship team. 2012 World Series MVP Robert Refsnyder attended, as did 13-game winning pitching ace Kurt Heyer. Lopez is still involved in coaching, albeit mostly as a volunteer. His son, Michael Lopez, a former Sabino High standout and volunteer assistant coach at Arizona, begins his first season as a head coach this month. Michael Lopez has taken over at NJCAA Howard College in Big Spring, Texas.
---
Casey O'Brien's Blue Devils continue to dominate in boys soccer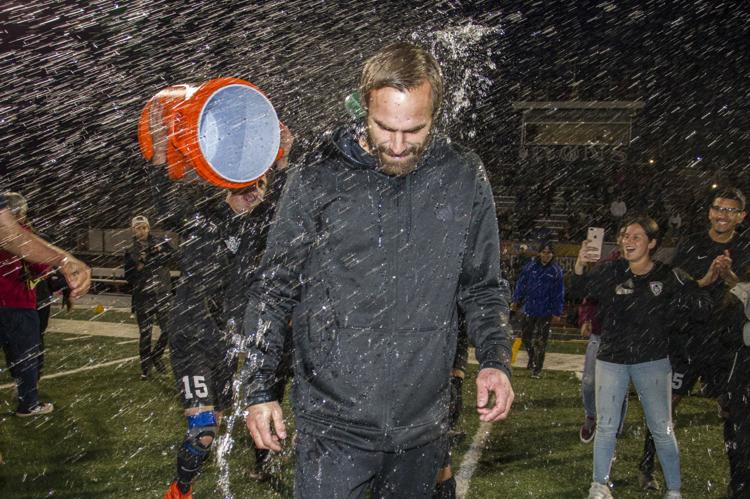 One of the most impressive coaching performances in Tucson is (again) being done by Sunnyside High School boys soccer coach Casey O'Brien, whose team is ranked No. 1 in the state, 19-1, entering its final week of regular season games. O'Brien's Blue Devils won the 5A state championship last year at 24-0-2 and they've returned to power despite losing two of the state's top players last season, Adrian Virgen and Manny Quiroz, who combined to score 61 goals. Sunnyside's only loss this year is to Paramount High School of California. Senior Fabian Mendoza has a team-high 16 goals for Sunnyside. … More on Sunnyside: ex-Blue Devils four-time state wrestling champion Roman Bravo-Young has climbed to No. 3 in the NCAA rankings for 133-pound wrestlers. Bravo-Young is 13-0 for No. 2 Penn State, which is at the center of college wrestling mania. Penn State wrestled before a crowd of 14,905 Friday in a showdown — a rare loss — to No. 1 Iowa. A week earlier, Penn State beat No, 7 Nebraska before a sellout of 5,906. The Nittany Lions have sold out 53 consecutive home meets at 6,500 per match. Bravo-Young awaits a colossal showdown on Friday against Wisconsin when he is scheduled to meet the nation's No. 1 wrestler at 133 pounds, Seth Gross of the Badgers. …
---
Arizona's Carlos Villarreal a celebrity in Mexico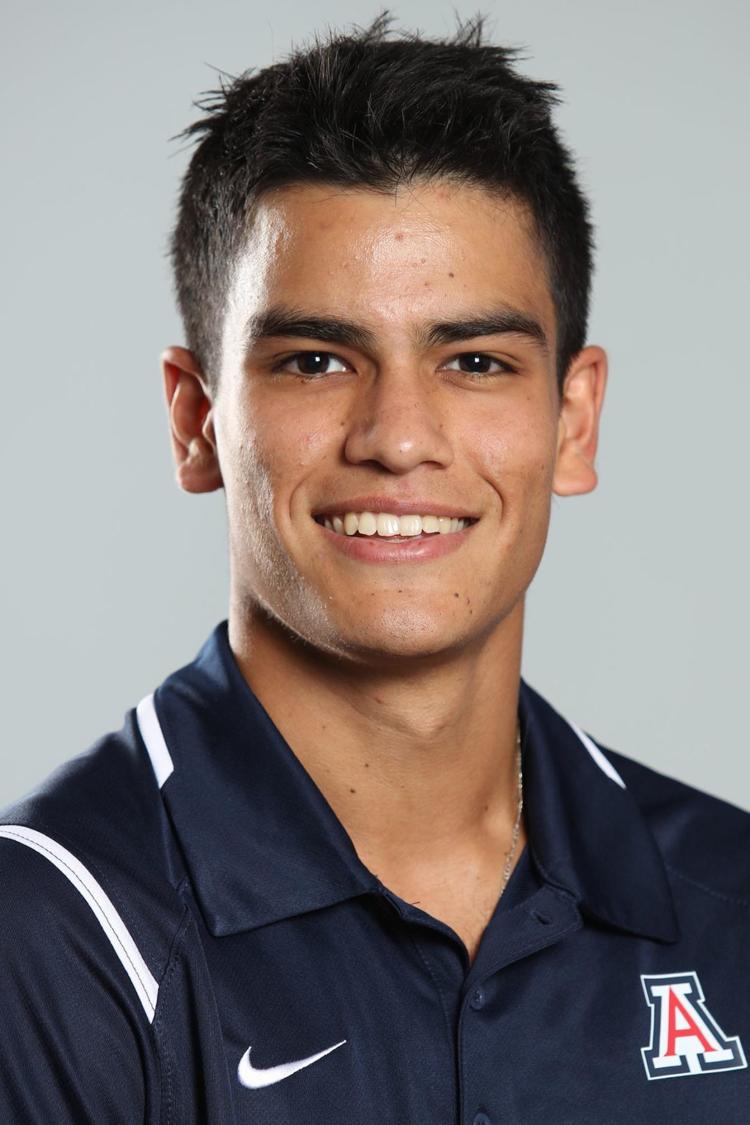 Arizona senior middle distance runner Carlos Villarreal, who won the gold medal at 1,500 meters in the Pan American Games last summer, is probably as well known in Mexico as in Tucson. The Rio Rico High School grad — born in Puerto Penasco, Mexico — is featured on a billboard next to the highway between Alamos and Navajoa in Sonora, part of a series of billboards featuring elite Mexican athletes. The billboard featuring Villarreal pictures him in a green Mexico jersey at the Pan Am Games, which he hopes to wear again at the 2020 Summer Olympics in Tokyo. Villarreal, who has twice broken the 4-minute mile at Arizona, ran the mile in 4:00.6 in an indoor meet in Iowa last month. …
---
Marcel Yates land on staff of Cal's knowledgable Justin Wilcox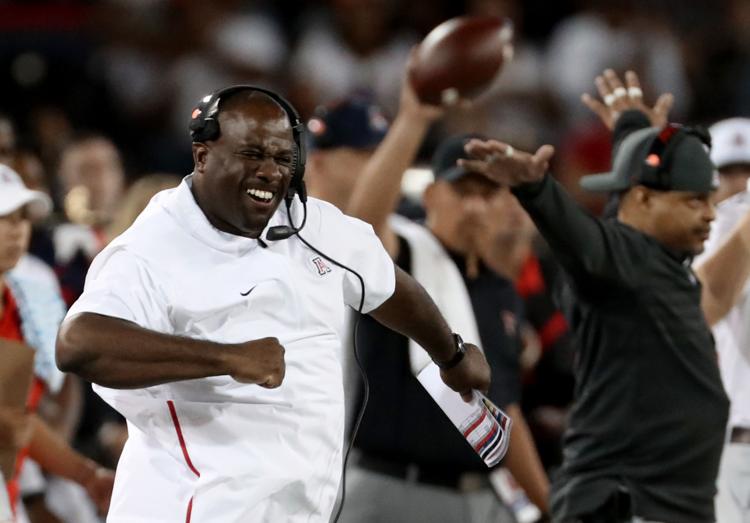 Former Arizona defensive coordinator Marcel Yates was hired to be Cal's secondary coach last week. That transaction suggests that Yates is highly respected within the Pac-12; Cal head coach Justin Wilcox ranks with Utah's Kyle Whittingham as one of the two leading defensive figures in Pac-12 figures. Wilcox would not have hired Yates without doing significant research on Yates' work at Arizona and at Boise State. The difference? At Boise State, Yates' Broncos were the most talented defense in the Mountain West Conference. At Arizona, Yates' defenses were too small and lacking elite talent. Either way, it's good to see Yates get another chance. …
---
Ex-UA pitcher Nathan Bannister goes into coaching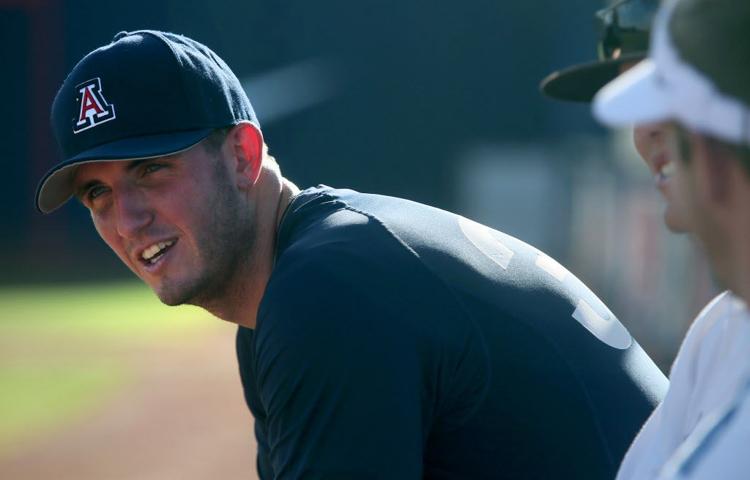 Nathan Bannister was Arizona's leading pitcher, 12-2 overall, as the Wildcats reached the championship game of the 2016 College World Series. Now, after just three years as a minor-league pitcher, Bannister impressed the parent Seattle Mariners so much that they've hired him to be the pitching coach for the Single-A West Virginia Power. Bannister, from Phoenix, reached Triple-A for the Mariners before an arm injury ended his competitive career. …
---
My two cents: In Pac-12, finance is a high-stakes sport
Oregon State last week announced it is likely to spend between $145 million to $175 million to rebuild the west side of Reser Stadium, built in 1953, one of the Pac-12's two remaining massive football stadium projects.
Arizona has tentative ideas to spend about $150 million to re-do the west side of Arizona Stadium, built in 1929. Oregon State would like to begin construction in December 2021; Arizona has not announced a schedule.
The Beavers have one advantage over Arizona; OSU's football program appears to be on an upward trajectory, and Beaver fans might buy into the project. At Arizona? Probably not.
Every other Pac-12 school has made massive renovations and completed the heavy rebuilding of their football plants. Colorado still has significant work ahead at Folsom Field, but not in the $100-million range. Utah has raised money for an estimated $70 million addition to Rice-Eccles Stadium.
The high finance of Pac-12 football never seems to end. Arizona reported a $4.7 million deficit to its athletic department in the 2017-18 fiscal year, much of it linked to a $6.2 million contract buyout to Rich Rodriguez.
The hard-to-digest part of college football finances is when a school like Arizona State pays coach Todd Graham $12.8 million to go away. Graham, who last month was hired as the new head coach at Hawaii, got 35 percent of his ASU buyout up front; that's roughly $3.8 million.
Now, even though Graham signed to receive a $750,000-a-year salary at Hawaii, the Sun Devils will still be paying him about $92,000 every two weeks until July 2021, as per the buyout agreement between ASU and Graham.
No wonder the Sun Devils haven't been able to establish a financial plan to refurbish their aging 46-year-old basketball arena. They've first got to pay for the mistake of hiring the wrong football coach.
A feared question in the Pac-12 is "who's next?"
Contact sports columnist Greg Hansen at 520-573-4362 or ghansen@tucson.com. On Twitter: @ghansen711
Be the first to know
Get local news delivered to your inbox!