Hansen's Sunday Notebook: Wildcats were big winners with George Kalil sitting courtside
Basketball games won't be the same without Arizona's most visible fans, Star columnist says. 
Arizona Wildcats were big winners with George Kalil sitting courtside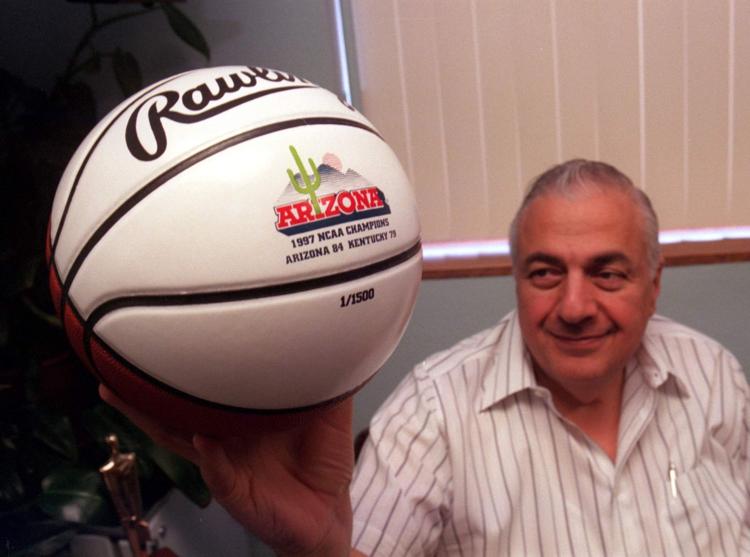 Former Arizona basketball coach Fred Snowden died January 17, 1994, three days before No. 9 Arizona was scheduled to play No. 2 UCLA at Pauley Pavilion on a Thursday night.
As he had done for 21 seasons, George Kalil boarded the UA's flight and watched as his Wildcats lost to the Bruins 74-66.
The president of Kalil Bottling Co., a Tucson High grad who never played basketball in his life, had missed just two Arizona games since 1973 — a road game at BYU in 1977 and the 1982 home opener against Florida International.
That put his streak at 360 consecutive games. He was the most well-known fan in Pac-12 sports, a man so (unintentionally) visible that in 1976 WAC Commissioner Stan Bates banned Kalil from bringing his $22, UA-decorated drum into WAC arenas, a One-Man Band who annoyed fans from El Paso and Albuquerque to Salt Lake City and Laramie, Wyoming.
It was so ironic because George Kalil was one of the most humble and unassuming men you'd ever meet.
After the 1994 Arizona-UCLA game at Pauley Pavilion, Kalil flew alone back to Tucson to attend Snowden's funeral, missing the USC-Arizona game held the same afternoon at the Los Angeles Forum.
He didn't miss another game until 2006, when he did the math and told me he had attended 1,047 of 1,050 games since Snowden welcomed him as something of a surrogate father to the UA basketball program in 1972.
In the end, the numbers had no meaning. It was Kalil's unconditional friendship with the UA basketball community that will carry on long after his death last week at 81.
"I loved Freddy," he said in 2008, sitting at the funeral service for Snowden's widow, Maya, at East Lawn Cemetery. "I always consider him part of my family." Kalil broke into tears as he sat with some of the foundational players of Arizona's McKale Center era — Russell Brown, Herman Harris and Robbie Dosty.
It had been 25 years since Snowden coached at Arizona. It didn't matter; Kalil was in it for life.
One of seven children of Lebanese parents who moved to Tucson from Georgia, Kalil was hard to miss. When Lute Olson was hired in the spring of 1983, Kalil weighed 428 pounds. Sitting in his front row seats behind the UA bench that year, he told me he vowed to lose a pound for each of Olson's victories.
He spoke boldly of losing 100 pounds.
At the end of the 1989 season, Kalil weighed 252 pounds. He had lost 176 pounds, which even out-paced Arizona's burst to national prominence. Olson won 141 games in that period.
As the Wildcats won, so did George Kalil.
Since taking charge of the family bottling company in 1970, Kalil became a wealthy man, donating millions to the UA athletic department and to Salpointe Catholic High School, whose basketball gym now bears his name. But he wasn't a money guy at all.
He was a reliable, good-natured, friendly face, one of the pillars of Tucson's sports community for a half-century. Basketball at McKale Center won't be the same without him.
Warriors to honor Andre Iguodala; should Arizona follow suit?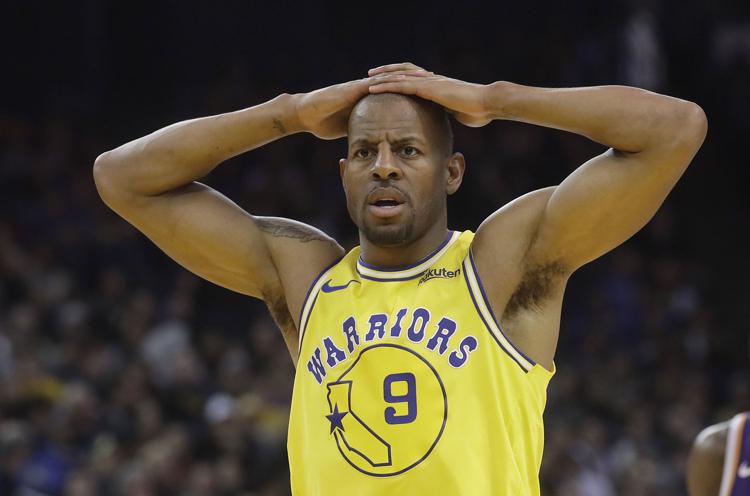 The Golden State Warriors announced they plan to retire the jersey of Andre Iguodala, the 2015 NBA Finals MVP and a vital part to three NBA championships.
Iguodala was never an All-Star for the Warriors, but his contributions were clearly enough to merit being remembered for posterity by hanging his jersey, No. 9, in the rafters.
It leads to this question: Should Arizona consider putting Iguodala's jersey on permanent display at McKale Center, joining Sean Elliott, Steve Kerr, Mike Bibby, Miles Simon, Jason Gardner and Jason Terry?
That's a stretch. Iguodala was a one-year starter, 2003-04, on a team that didn't win an NCAA Tournament game. He scored 594 career points, which 113th in school history.
Different UA administrations will always have different ideas about retiring jerseys, so it's not inconceivable that a future athletic director will rewrite criteria and put Iguodala's jersey in the rafters.
Two UA athletes are conspicuous by their absence in the retired jersey business — 1990s softball shortstop Laura Espinoza Watson, the Babe Ruth of NCAA softball, whose season records of 37 home runs and 129 RBIs have stood for 25 years, and point guard Damon Stoudamire, who I maintain is the second best basketball player in school history, behind Sean Elliott.
It'd make sense to work on a plan to honor Stoudamire and Watson before taking a look at Iguodala.
Tucson's All-Star Game count grows with Terry Francona's fourth visit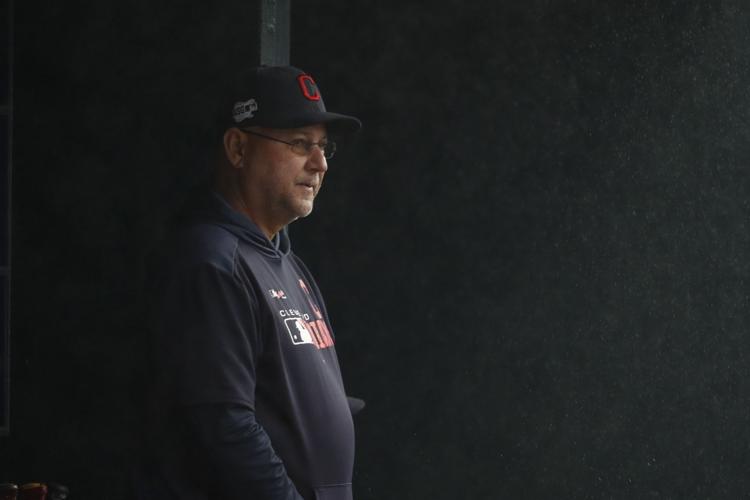 Cleveland Indians manager Terry Francona, a Tucson resident and All-America outfielder at Arizona, the NCAA's baseball player of the year in 1980, was part of the American League staff for last week's All-Star Game.
His presence increased the total All-Star Game appearances by Tucsonans/UA players to 31. Here's the list:
7:Trevor Hoffman, UA, pitcher
6:Kenny Lofton, UA, outfielder
4:Ian Kinsler, Canyon del Oro High School, second baseman
4: Francona, UA, manager/coach
3:Mark Melancon, UA, pitcher
3:Hank Leiber, UA, outfielder
2:J.J. Hardy, Sabino High School, shortstop
1:Tom Pagnozzi, Rincon High School, catcher
1:Alex Kellner, Amphitheater High School, pitcher
Three other Tucson ballplayers appeared to be qualified to make All-Star teams, but for whatever reason were left out: UA pitcher Scott Erickson went 20-8 in 1991; first baseman J.T. Snow, another ex-Cat, hit .281 with 28 home runs and 104 RBIs in 1997 and won a Gold Glove; and pitcher Joe Magrane, a UA product, went 18-9 in 1989.
Who's next? How about Los Angeles Dodgers rookie outfielder Alex Verdugo of Sahuaro, who was hitting .306 with 10 homers and 40 RBIs through Friday?
Tucson's Bernard Lagat mastering the 40-and-over running circuit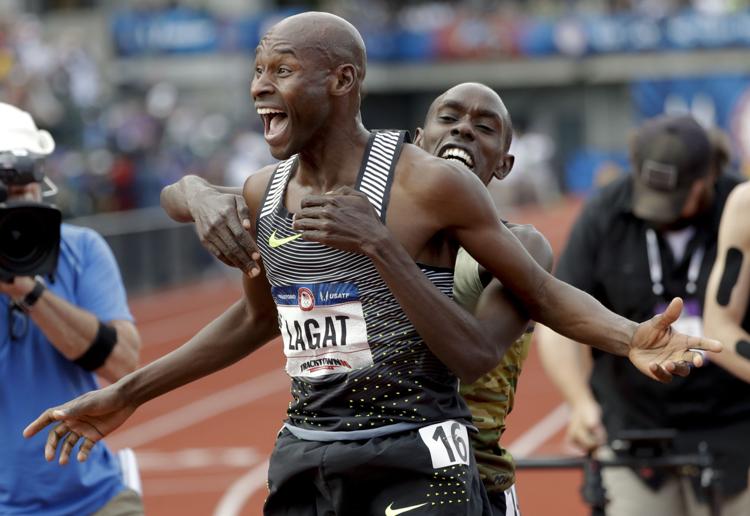 Tucsonan Bernard Lagat has been one of the world's leading distance runners for 20 years, and now has developed into the world's No. 1 masters distance runner. Lagat last week set the masters (age 40 and over) world record in the marathon with a 2 hour, 12-minute, 10-second performance in the Gold Coast Marathon in Queensland, Australia. He was seventh overall of 6,631 runners in Australia. What makes it more impressive is that Lagat now holds every U.S. Masters record – 7 for 7 – in distance-running events: the mile, 1,500 meters, 3,000 meters, 5,000 meters, 10,000 meters, the half-marathon and the marathon. At 44, Lagat doesn't appear to be slowing down
Chris Singletary's departure is troubling for Wildcats, who must recruit better
The UA last week parted ways with football recruiting coordinator Chris Singletary, which is troubling. If you are a mid-level Power 5 football program like Arizona, the one thing you can't afford to botch is your recruiting operation. Ask Rich Rodriguez, whose ineffective recruiting is mainly responsible for Arizona's 15-24 conference record since it won the 2014 Pac-12 South. RichRod first hired Singletary to his recruiting department at Michigan in 2011, the year the Wolverines fired RichRod. Singletary had worked in Michigan's recruiting department before that. The three most stable Pac-12 football programs have one significant difference with Arizona's recruiting operation: they have established consistent recruiting success. Washington's Keith Bhonapha joined coach Chris Peterson's staff in 2013 after working for him eight years at Boise State. Stanford's Mike Eubanks is in his fifth year working as coach David Shaw's recruiting chief. Utah's Robert Blechan is in his sixth year working for coach Kyle Whittingham. Arizona also recently lost its senior director of recruiting, Andy Vaughn, who left for the Miami Hurricanes after one season. Is money a factor? Singletary was paid $105,000 last year and Vaughn $125,000. Arizona pays its outside receivers coach $200,000. Isn't recruiting more important?
Training camp starts soon for Tucson's top high school football teams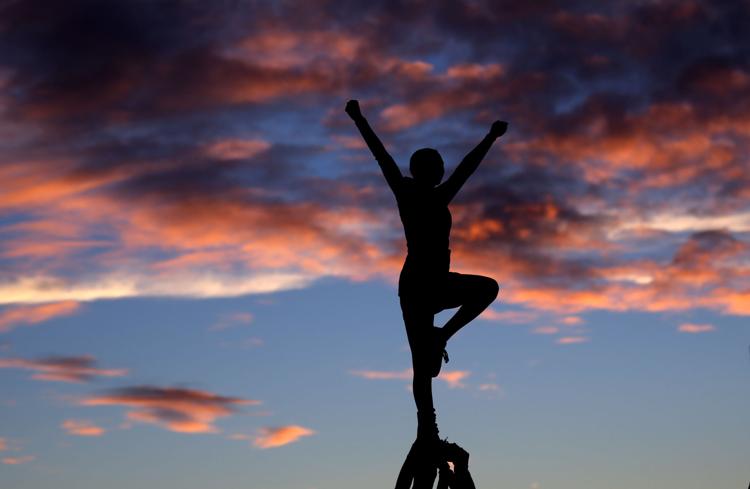 There is little offseason in high school football any more. Mountain View, Ironwood Ridge, Flowing Wells, Canyon del Oro and Marana all open their seasons August 22 or 23, which means training camps will open as early as the Arizona Wildcats, who begin camp July 26. Top recruits spend much of June and July at prospect camps across the country. For example, Sabino sophomore tight end/defensive end Michael Masunas had this summer schedule: Arizona camp, June 2; ASU camp, June 9; NAU camp, June 16; Stanford camp, June 21; Yale camp, July 11; Harvard camp, July 13. All of Tucson's prep football teams spent much of June in 7-on-7 competitions in the Southwest. It's a far different world than even 20 years ago. One must-watch early high school game is Mountain View at Ironwood Ridge on Aug. 23, when former 'Ridge coach Matt Johnson, a 2013 state champ, coaches his first Mountain View game on his old turf. …
George Arias Jr. a summer league all-star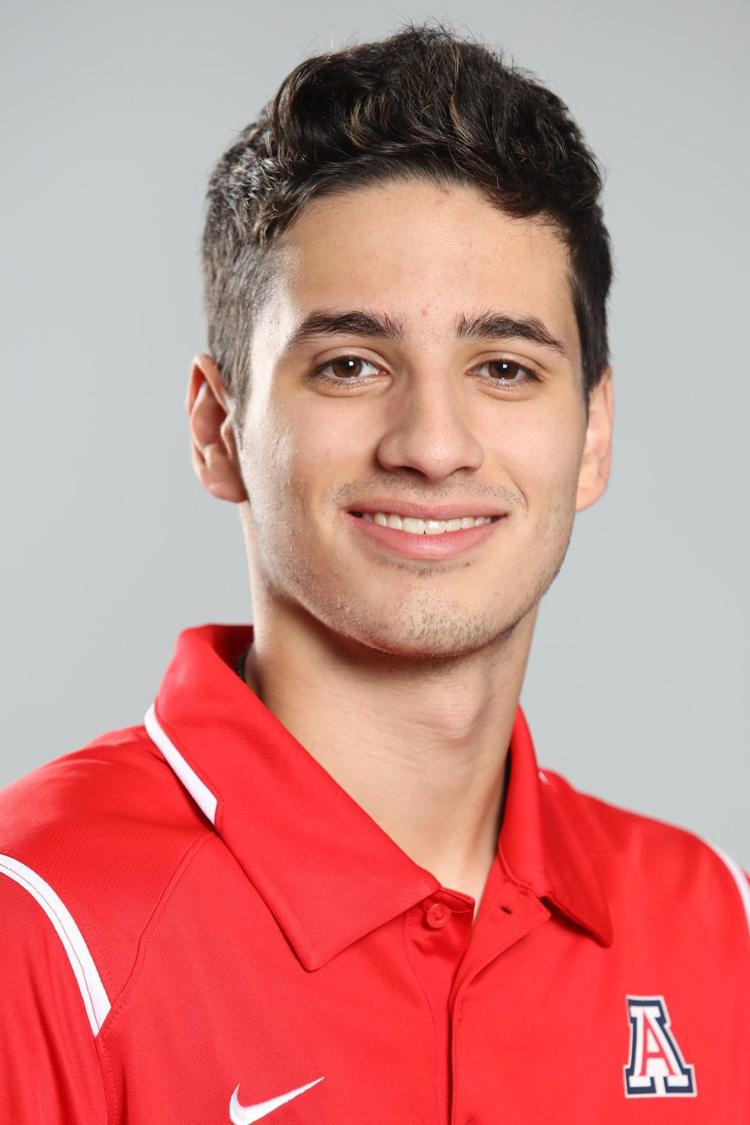 Arizona sophomore pitcher George Arias Jr. will be part of the Alaskan Summer League All-Star Baseball game Sunday in Glacier, Alaska. Arias, a Tucson High product playing for the of the Matsu Miners, is fifth in the Alaskan League with 30 strikeouts entering the game. The son of former major-leaguer George Arias, a former Pueblo High School, Pima College and Arizona third baseman, struggled in his freshman season at Arizona, pitching 30 2/3 innings with a 7.63 ERA. Another of the Alaskan Summer League's top pitchers is Sahuarita High grad Ian Mejia, who is scheduled to be part of Jay Johnson's Arizona team in 2020. Mejia is 3-1 with a 4.11 ERA through 35 innings with the Anchorage Bucs
Wildcats great Jennie Finch part of MLB initiative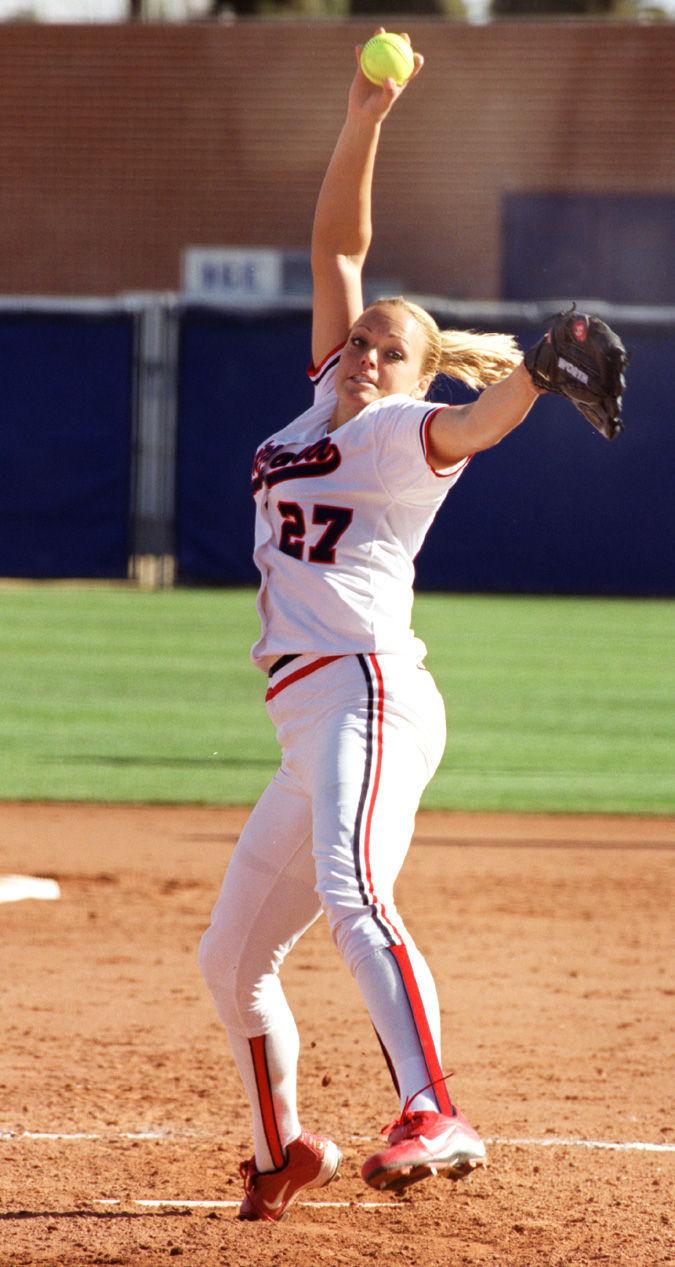 Arizona 2004 Olympic gold medalist Jennie Finch's involvement at the top levels of softball continues. She will be part of Major League Baseball's "Softball Elite Invitational" this week at the Jackie Robinson Training Complex in Vero Beach, Florida. The five-day camp involves 90 of the nation's leading high school softball players. MLB selected Finch and former UCLA All-American Natasha Watley to serve as its Youth Softball Ambassadors.
Tucson golfer: British Open will be played at 'magnificent facility'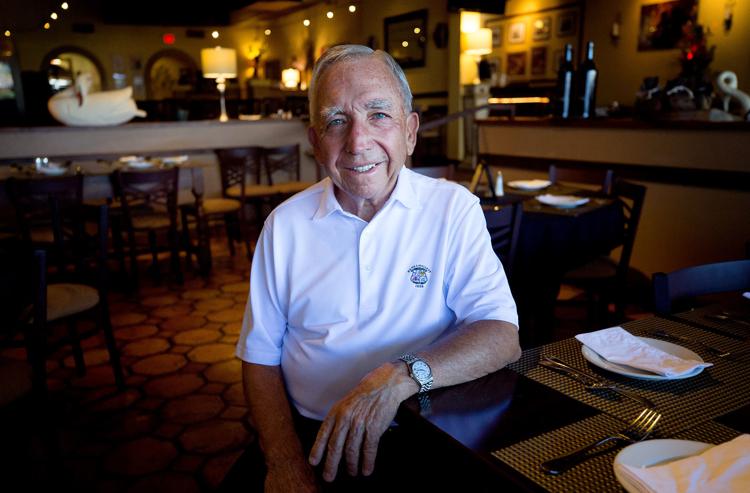 When the British Open begins Thursday at Royal Portrush in Northern Ireland, it will bring back strong memories for Tucsonan Phil Ferranti. The Tucson High grad played in four British Senior Opens at Royal Portrush from 1995-99. "Just a magnificent facility," said Ferranti, who once finished second to Gary Player in a British Senior Open. "Once you see it on TV, you'll be amazed." Only two Tucsonans have ever played in the British Open: Sahuaro grad Rich Barcelo in 2005, and Rincon/University grad Michael Thompson in 2012 and 2013. 
Lute Olson loses pair of longtime friends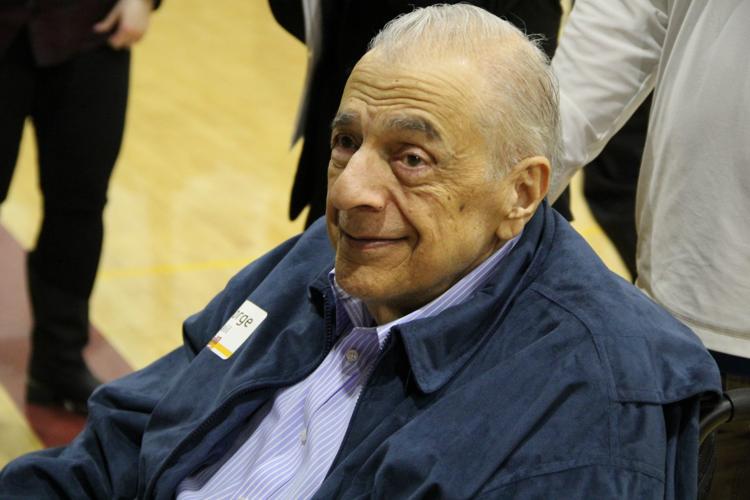 It was not a good week for Lute Olson: not only did his longtime travel partner and friend George Kalil die, so did Olson's personal attorney, Don Schroeder, who accompanied Olson to scores of road games in the 1980s and 1990s. Schroeder, a Kansas grad, had operated a law practice in Tucson since 1981.
My two cents: Wildcats' hectic summer includes European travel for course credit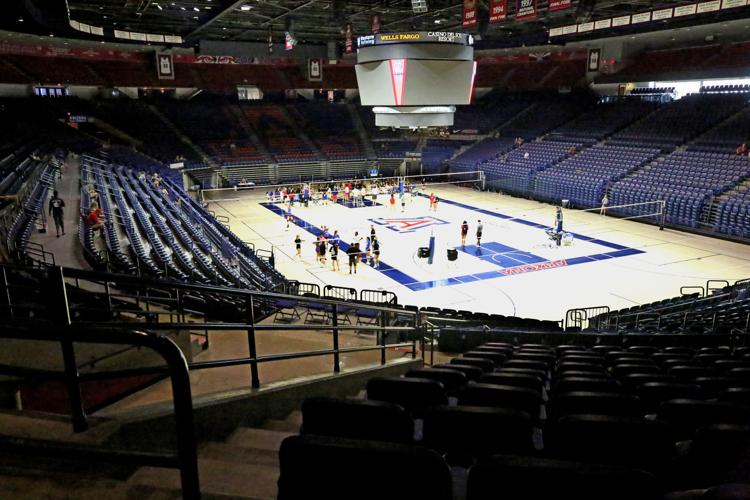 The NCAA permits men's basketball teams to take a foreign trip every four years. Arizona's men's basketball teams have made those trips from everywhere to Spain to Australia to Germany.
This summer, the NCAA signed off on the UA's plan to send its women's volleyball team to Austria, the Czech Republic and Italy, among other precincts. While there, Dave Rubio's team beat the Italian 20U national team, becoming the only American team to do so; the Italians beat Top 25 programs Stanford, Texas and Wisconsin. (The UA did something similar last season with its women's tennis team; the Wildcats traveled to Japan.) 
The UA created a for-credit program, embedding an academic instructor via a partnership with CATS Academics, UA's Study Abroad program and the UA College of Humanities. So it wasn't just spending time at the beach between volleyball matches. 
The title of the class: Humanities 372: Intercultural Competence: Culture, Identity, Adaptation, and Intercultural Relations.
It was the first time in Rubio's 28 seasons at Arizona that he has been allowed to take his team on such a journey. It made his summer a very short one, inasmuch as the active recruiting period for volleyball runs from June 1 to July 31.
Not only that, when Rubio returned to Tucson, he entered a 12-day period at McKale Center in which he held four different camps, for high school teams, advanced skills prospects, a position camp and another for coaches.
Time off? What's that? Arizona opens its season Aug. 30, meaning the UA training camp begins in two weeks.