Star sports columnist Greg Hansen offers his opinion on recent sports news.
MLK Day has significant meaning for Classic's head man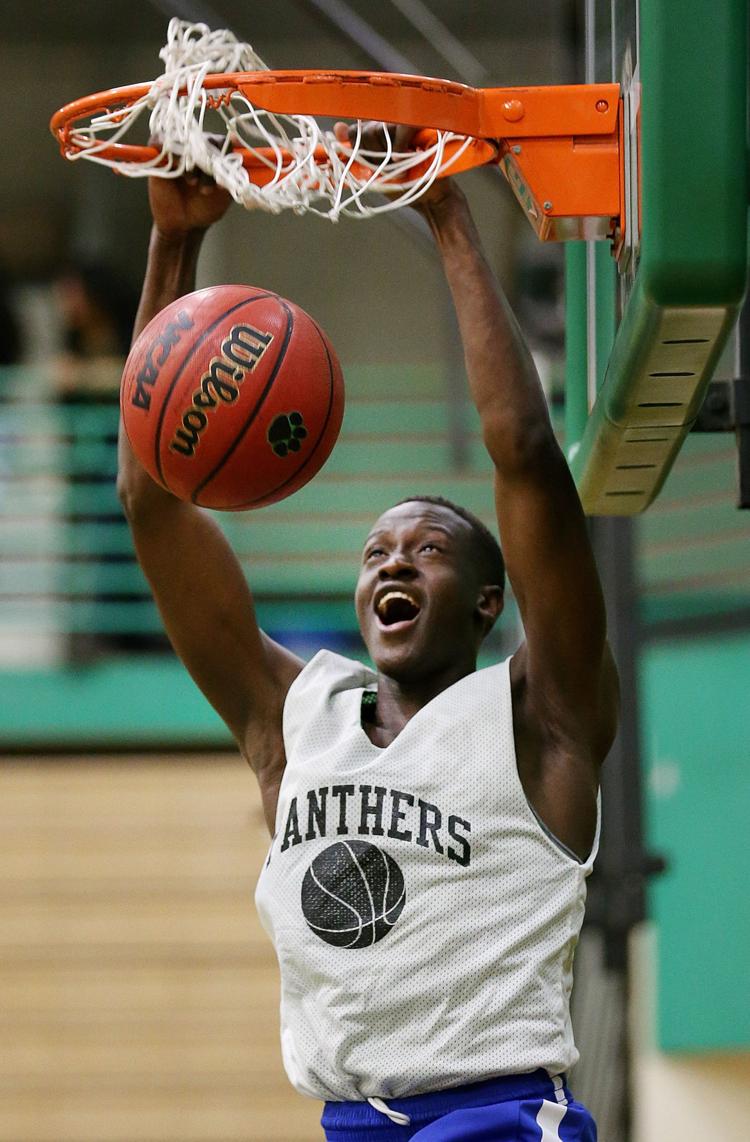 Fifty years ago this month, former UA football player Ed Brown was hired as the football coach at the new Cholla High School, thus becoming the first black head coach in any sport in Tucson.
Six months later, Arizona hired Willie Williams to be its head track and field coach, the first black head coach in school history.
On Monday at McKale Center — which didn't exist when Brown and Williams were hired — the MLK Basketball Classic will feature 14 high school basketball teams, five of them led by black coaches.
It has become one of the lead events on the Tucson sports calendar.
The MLK Classic is operated by TUSD Interscholastics Director Herman House, a black man who grew up in segregated Holy Springs, Mississippi, during the 1960s. The celebration of Martin Luther King's birthday has great significance to him.
"I remember the exact day that Dr. King was killed," he told me. "I remember the news clips, I remember the boycotts, I remember police using fire hoses. I remember my mother and my sisters and brothers all in tears. I truly didn't understand it then, but I do now.''
Racial progress, inclusion and opportunity in Tucson sports have changed significantly since the day Brown was hired at Cholla High School. Today, six of the UA's 16 head coaches are minorities. The five black coaches who will lead their teams in Monday's MLK Classic have compelling and diverse backgrounds.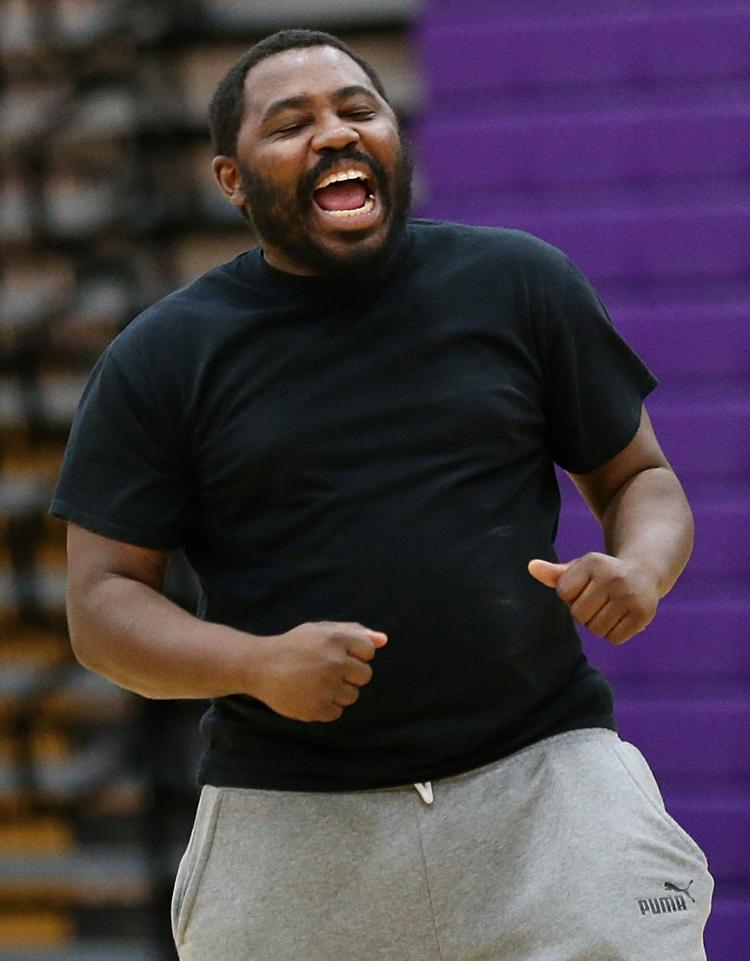 •  Sabino girls coach Jaamal Rhodes moved from Georgia to Tucson to be part of Niya Butts' Arizona women's basketball staff. In his second year at Sabino, a team blessed with so much young talent it is a potential state champion the next three years, he is assisted by Davellyn Whyte, one of the five UA women's basketball players whose name is displayed in McKale Center's Ring of Honor.
• Ironwood Ridge boys coach LeSean Marks, a national-class hurdler at Grand Canyon University, is in his second year with the Nighthawks. Away from basketball, Marks is a preacher and a musician, and ex-track coach who created the Marquee Athletics organization.
• Catalina boys coach Obie Tann is in his third year at CHS. He moved to Tucson from Chicago, and took the Trojans to a holiday tournament in his hometown last month. Tann took the players to Michael Jordan's workout facility, Station 23.
• Palo Verde boys coach Marshane Flannigan, in his fourth year at the school, was an all-city basketball player at Tucson High 15 years ago. His day job is as a program director at the Stevie Daru Clubhouse of the Tucson Boys and Girls Club.
• Tucson High coach Daron Cross is one of Tucson's enduring prep basketball coaches, with stints as the head coach at Cienega and Flowing Wells. Combined, Cross has coached 126 victories.
Monday's MLK Classic has two feature games:
Amphi boys coach Ben Hurley will be attempting to get his 200th career victory in a 5 p.m. game against Palo Verde. The 2011 state champion coach, Hurley's Panthers are 15-2 and rolling behind Jackson Rual, who has been offered a scholarship by a handful of Division I teams. Flannigan's Titans, 15-3, are led by senior Zionn Sandoval, who is averaging 18 points per game.
Sahuaro girls coach Steve Botkin, who has a Tucson-record 516 girls coaching victories, will take his 19-1 Cougars into a 6:30 p.m. game against Rhodes' Sabino Sabercats. It's possible that an entire all-Tucson team will be on the court: Sahuaro sophomores Alyssa Brown and Alyssa Frankie, both averaging more than 15 points per game, will be matched against Sabino sophomore Kiya Dorroh, who has been offered scholarships by Arizona and ASU, and against highly-regarded freshman Kam'Ren Rhodes, the coach's daughter, and talented sophomore Kamryn Doty.
Monday's first game, which includes defending state champion TheaThe final of seven games, Tucson vs. Ironwood Ridge boys, is scheduled to start at 8 p.m.
UA's defending champs remain intact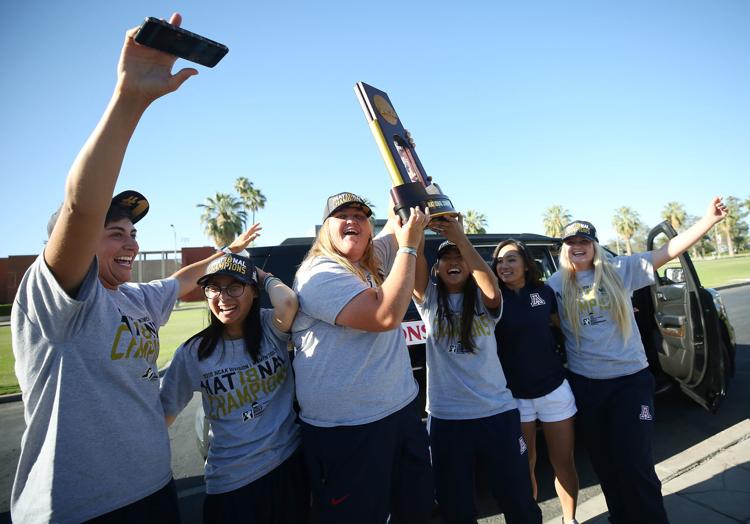 Senior Bianca Pagdanganan and sophomore Yu-Sang Hou, key parts of Arizona's 2018 NCAA women's golf championship team, continue to resist opportunities to turn pro.
Hou finished seventh at the recent Hitachi Ladies Classic in Taiwan, which would've been worth about $8,000 had she chosen to give up her amateur status. She also made the cut and finished 56th in October's LPGA Swinging Skirts Classic, which would've been worth about $5,000.
Pagdanganan made the cut in last July's LPGA Marathon Classic in Ohio, and declined about $4,000 in prize money. Later, competing for Taiwan in an international event in Indonesia, Pagdanganan also declined prize money of about $10,000.
The Philippines Star wrote: "A lot of eyebrows were raised when Bianca, together with her teammates in Indonesia, had to give up their monetary incentives. To continue to enjoy her college scholarship in the United States and to represent the country in other competitions, she had to decline the financial bonus.''
"It was really, for me, never about the money,'' Pagdanganan told the Star. "Growing up, representing the country was really my biggest dream and goal. So I felt great to be able to do that.''
UA freshman Ya Chun Chang, one of the NCAA's leading new golfers, finished third this month in the Hitachi Ladies Classic in Taiwan but also declined prize money, which will enable coach Laura Ianello's team to enter the Feb. 3-5 Northrup Grumman Challenge in Los Angeles as one of the favorites to win the 2019 national title.
Ianello's lone off-season loss was Gigi Stoll, a regular in the dramatic run to the UA's 2018 championship. Stoll turned pro in December bypassing her senior season at Arizona.
Salpointe names gymnasium after business titan George Kalil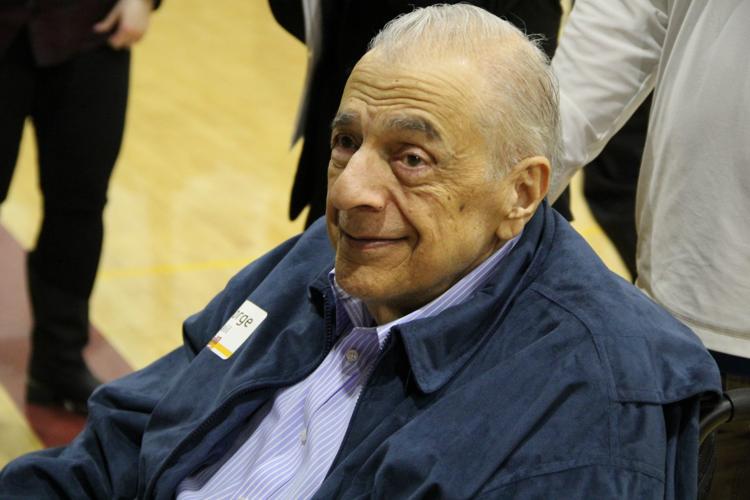 Long-established as Tucson's most high-profile basketball fan, George Kalil has not been in his familiar front-row seat behind the UA basketball bench at McKale Center this season.
Now 80, Kalil has chosen to watch the Wildcats on TV so far this year. From 1974-2018, the president of Kalil Bottling occupied a front row seat. He was also a regular on UA basketball trips from 1973-2018, missing just two games in during one 35-year stretch.
But on Friday night Kalil was back in the gym, this time at Salpointe Catholic High School. He was honored in a ceremony during the Salpointe Tucson High boys basketball game at which the gymnasium was named Kalil Family Gymnasium. The playing surface is now Kalil Court.
Kalil recently donated $1 million to the school to help renovate the basketball facility and to install new lights at the Lancers' baseball, softball and track facilities.
Sherry Cervi returns home to host youth championships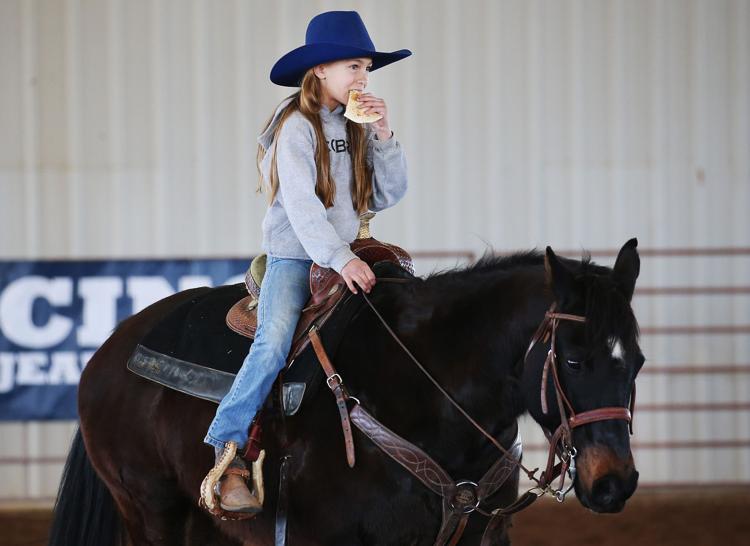 Four-time world champion barrel racer Sherry Cervi of Marana is home this week, staging the Sherry Cervi Youth Championships at the Pima County Fairgrounds. About 200 girls 6-18 compete in the three-day barrel racing event. It is a very big deal. Cervi's event has 11 rodeo-related corporate sponsors. Now 43, Cervi has reduced her yearly WPRA tour in half; she was 57th overall a year ago, the same year she was inducted into the Cowgirl Hall of Fame. She will stage two more Youth Championship barrel racing weekends this year, in Minnesota and California.
Ted Urness, Wildcats football player in late '50s, dies at 83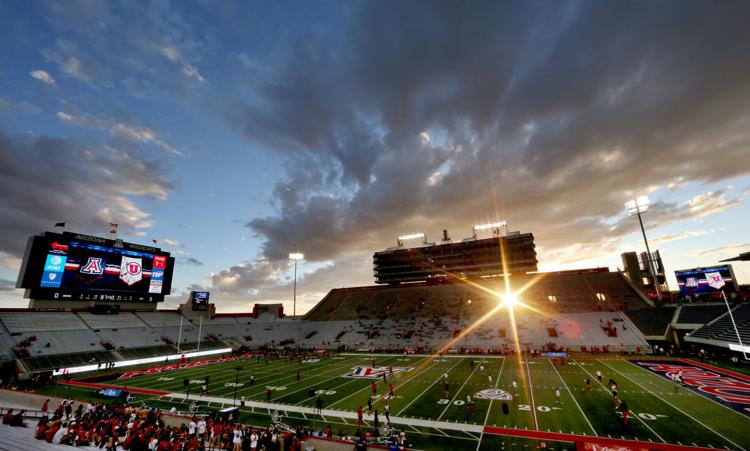 Ted Urness was one of the leading linemen in UA football history, a starter from 1958-60 who helped build the foundation for coach Jim LaRue's 8-1-1 team of 1961 and MVP of the '60 Wildcats. Urness died recently in his hometown, Regina, Saskatchewan, at 83. He turned down a chance to play for the Denver Broncos and returned to Canada to play for the Saskatchewan Roughriders, where he became a 10-year starting center and was elected to the CFL Hall of Fame.
Palo Verde Titans find their next football coach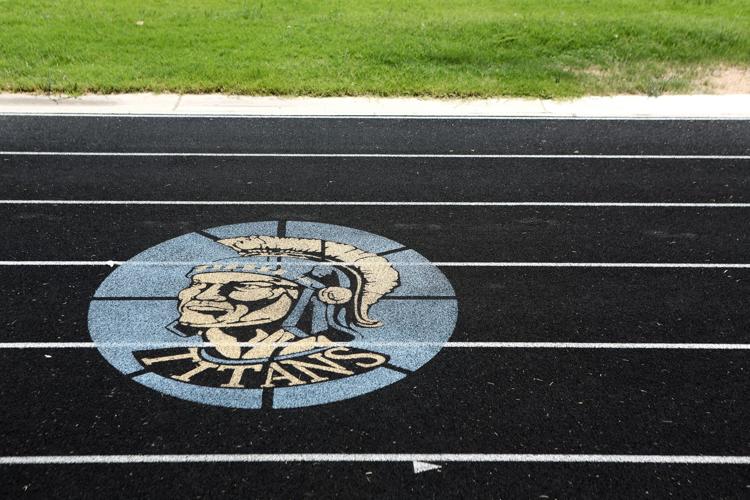 Palo Verde High School last week filled one of seven high school football coaching vacancies in Tucson by hiring Catalina Foothills assistant Mike Wells. He comes from good stock. He played on Jeff Scurran's late 1990s powerhouses at Sabino High School and was hired by ex-Sabino and Pima College standout Kevin Amidan, the athletic director at Palo Verde. Wells more than paid his dues to become a head coach; he has been a warehouse manager of Eegees, often awaking at 4:30 a.m., to get his work done before football practice. Wells will need similar work ethic to rebuild Palo Verde's football program; the Titans have gone 23-67 in the nine seasons since state championship coach Todd Mayfield retired.
Jerry Stitt is a hit in hosting his first Coaches Institute clinic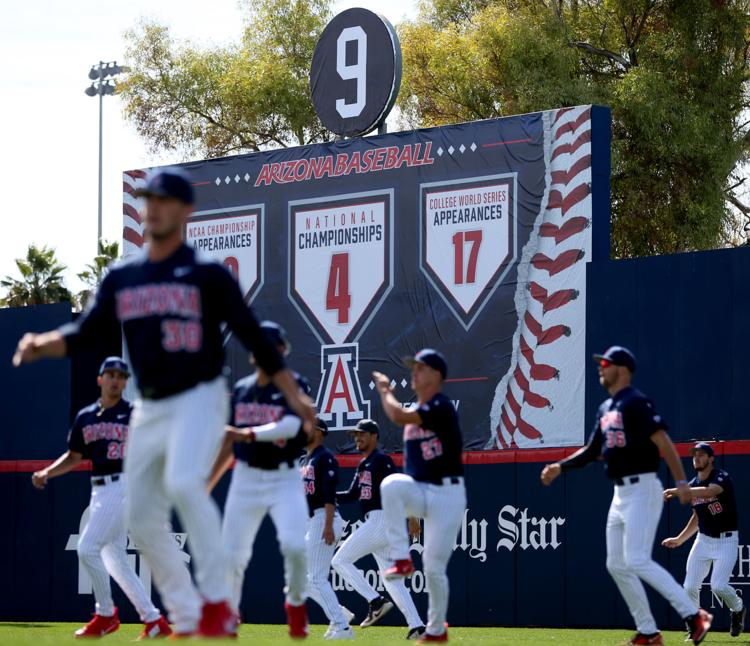 Former Arizona baseball coach Jerry Stitt staged the first Coaches Institute of Southern Arizona baseball clinic last week at Pima College. It was a hit. About 175 local coaches attended. Washington Nationals hitting coach Kevin Long, Houston Astros pitching coach Brent Strom, Toronto Blue Jays coach Shelley Duncan and Los Angeles Angels minor league coordinator Damon Mashore were especially impressive. All were available for between-session one-on-one chats with local coaches. Arizona coach Jay Johnson and UA pitching coach Dave Lawn drew big crowds. Lawn, one of the best in the business at his craft, told those in the audience "if you have any questions, please email me and I will get right back to you.'' Can't beat that.
Fred Harvey's Wildcats could do some damage on track circuit
Arizona track coach Fred Harvey is preparing for a season which includes hosting the Pac-12 men's and women's championships in May. His men's team is of Top-25-caliber this year and last week received an impressive mention when Flotrack.org ranked Arizona No. 5 in the nation if an all-time Indoor Track and Field championships were held. It crunched the times run by former Arizona All-Americans Lawi Lalang, Stephen Sambu, Patrick Nduwimana, among others, and ranked Arizona No. 5 behind track powers Arkansas, Florida, Oregon and Texas.
Tomey disciple could be apt replacement for Joe Gilbert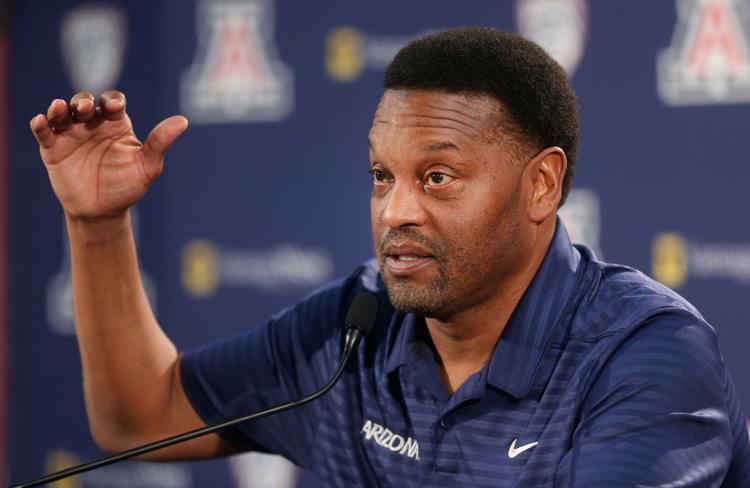 UA football coach Kevin Sumlin is in the process of hiring an offensive line coach to replace Joe Gilbert, who now coaches for the Tampa Bay Buccaneers. One coach available is Charlie Dickey, who had been Kansas State's offensive line coach since 2009. Dickey, who also coached for Kyle Whittingham at Utah, was Dick Tomey's offensive line coach at Arizona from 1992-2000, a first-level player developer who coached All-Pac-10/NFL linemen Warner Smith, Yusuf Scott, Jose Portilla and Edwin Mulitalo. Dickey played for the Wildcats from 1983-84 and is married to ex-Arizona women's basketball player Lisa Bradshaw. Arizona has been particularly strong in offensive line coaching the last 30 years, with Dickey, Ron McBride, Pat Hill, Bill Bedenbaugh, Eric Wolford, Robert Anae, Jim Michalczik and Gilbert. It's up to Sumlin to keep the streak alive.
My two cents: Nothing small about the revenue Pac-12 TV rights can provide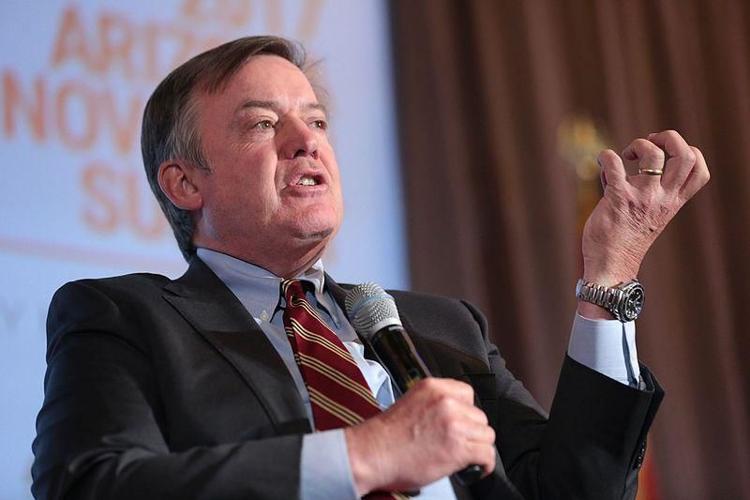 In an interview with the Arizona Republic last week, ASU president Michael Crow strongly defended Pac-12 commissioner Larry Scott and insisted the Pac-12's revenue gap compared to the SEC, Big Ten and Big 12 is not of great consequence.
"Conference income is a tiny part of everybody's income,'' he said. "It's just a piece of everybody's income."
About a third of Arizona's $88.2 million revenue of 2016-17, roughly $30 million, came from Pac-12 media rights distributions. That's not a tiny part of anything.
According to a financial database logged by USA Today, only 11 percent of Arizona's revenue in 2016-17 came from student fees/university support.
ASU is a bit different. It gets close to 25 percent of its athletic revenue a year in student fees/university support. That's because Crow was aggressive in establishing a student fee that brings in close to $10 million a year; Arizona's student fee is scheduled to be close to $3.5 million.
Further, ASU's enormous system of online classes and a total enrollment of close to 80,000 provides revenue that smaller institutions like Arizona, Cal and UCLA can't touch.
Crow is probably Scott's biggest advocate, one of three remaining presidents who hired the commissioner 10 years ago. He defended Scott's financial plan.
"What somebody will be writing about three years from now or four years will be, 'How did the Pac-12 get ahead of us?; " he told the Republic.
That's actually not true.
The Pac-12's new media rights deal won't be done for six years (2024-25). And before that, the Big Ten and SEC will negotiate new media right agreements. Both are substantially ahead of the Pac-12 in demand and leverage.
Crow is 63, and may not  be at ASU when the 2024-25 media rights deals are negotiated. Scott's contract expires in 2022.
Maybe neither will be around for the next round of media negotiations.