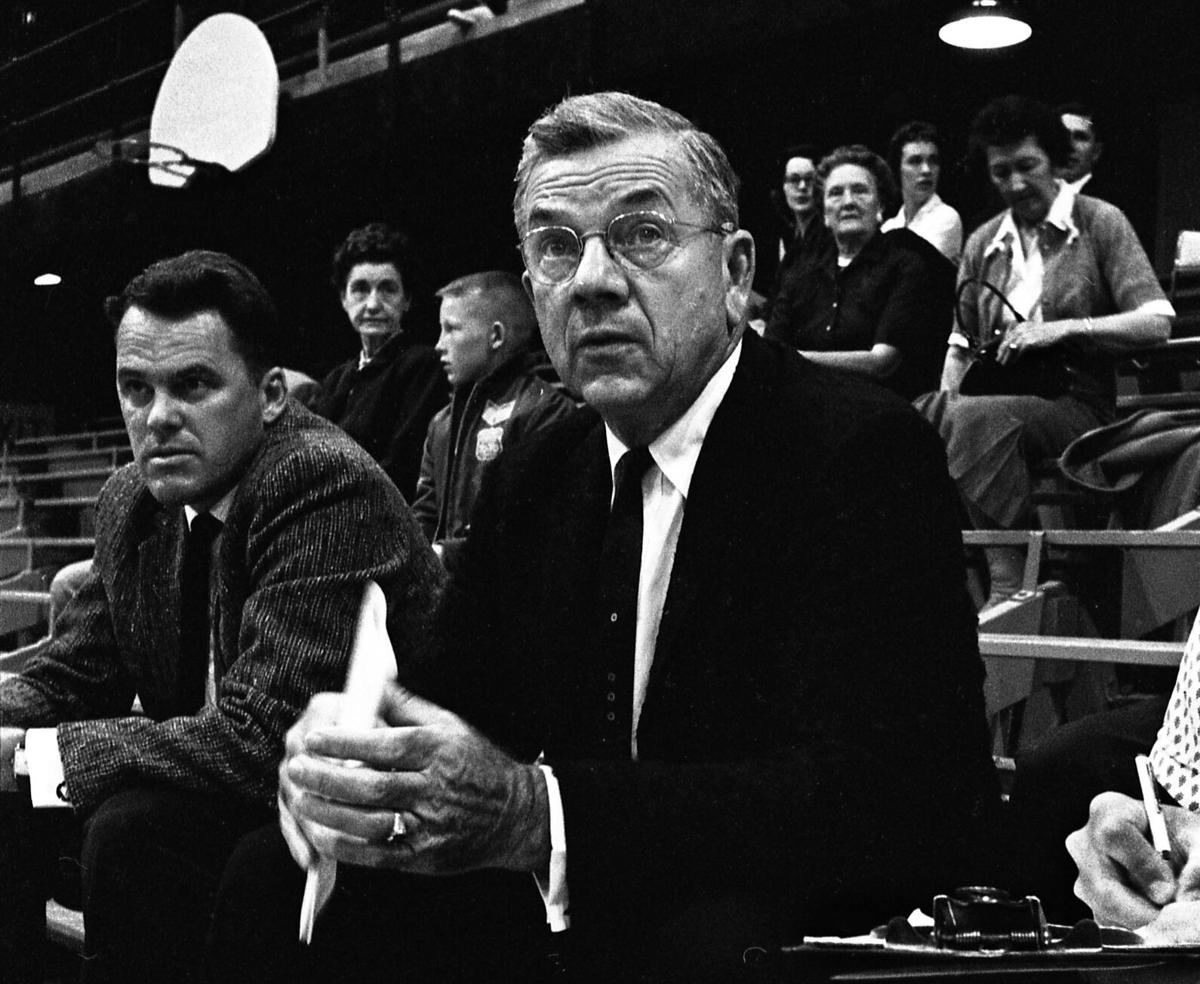 For years, the most mispronounced word in Tucson sports has been Enke. It's INK. It's not INK-E.
Keep that in mind the next time you play the Fred Enke Golf Course, motor down Enke Drive to park your car at a UA basketball game, or stage a tailgate party under the ageless mesquite trees on Enke Plaza in front of McKale Center.
And remember this: The most famous father-son combination in Tucson sports history is often misidentified as Fred Enke Sr. and Fred Enke Jr.
Fred August Enke, who grew up in Minnesota and became Arizona's basketball coach in 1925, was affectionately known as "Pappy" to his only child, Fred William Enke, who played on football, baseball and basketball state championship teams at Tucson High School and became an NFL quarterback for the Detroit Lions and Baltimore Colts.
Both were inducted into the UA Sports Hall of Fame's inaugural class, 1976.
The Enkes are No. 18, a father-son selection, on our list of Tucson's Top 100 Sports Figures of the last 100 years.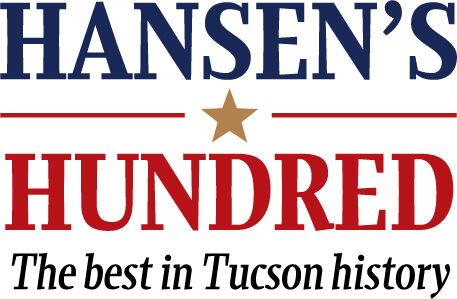 The genesis of their life in Tucson can be traced to the summer of 1924, when Notre Dame football coaching legend Knute Rockne worked with Pappy Enke at a coaching clinic in Culver, Indiana. Rockne was impressed. He was also aware that UA athletic director and football coach Pop McKale, a long-time acquaintance, was searching to hire a basketball coach.
McKale wired Enke, who arranged to take a train to Tucson from his home in Louisville. Enke was Louisville's football, basketball and baseball head coach from 1923 to 1925.
In the 1971 book "They Fought Like Wildcats" by former Star sports editor Abe Chanin, Enke remembered his job interview in Tucson as underwhelming.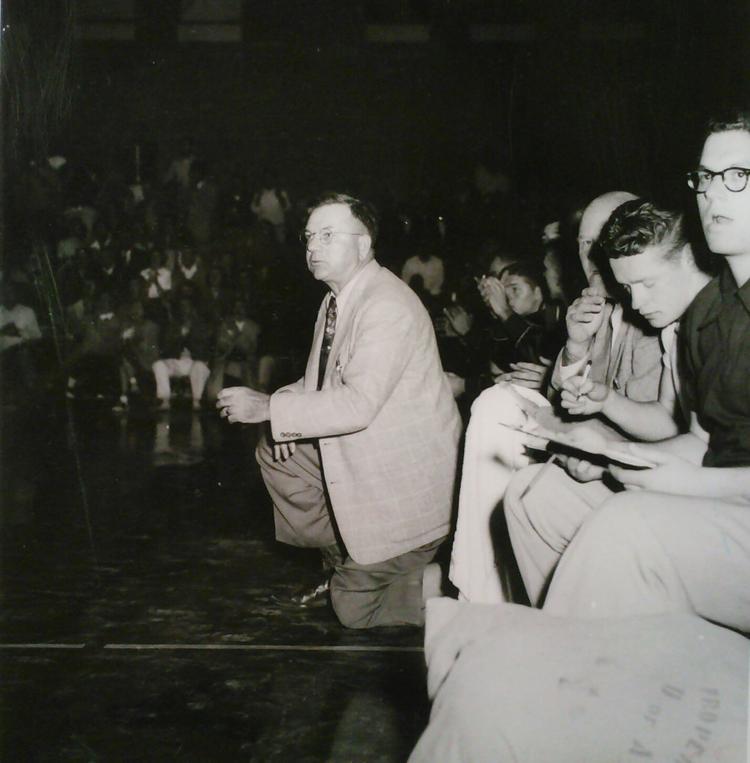 "Viewing the campus was a shock," he said. "They didn't even have a gymnasium. McKale took me to Herring Hall, where the girls basketball team played in an old auditorium. But I wired my wife back in Louisville and told her, 'We're going to move to Tucson. They're paying me $3,000.'"
Enke said that the UA's limited facilities were better than those at Louisville, and that a new basketball arena — Bear Down Gym — was in the final planning stages.
At the time, Fred W. Enke was 8 months old. The Enke family drove to Tucson in a Model T, a journey that took 10 days.
"Pappy always talked about that long drive to Tucson," Fred W. Enke told me in a 1999 interview. "We lived without air-conditioning for the first 20 years we lived in Tucson."
Fred A. Enke coached Arizona's basketball team for 31 years and was the first to coach the Wildcats, in any sport, to the Top 25. From 1945 to 1951, the Wildcats won six consecutive Border Conference championships and reached a level of prominence unheard of in Tucson sports, reaching the 1945 and 1950 NIT — then a more prestigious tournament than the NCAA.
In 1951, Arizona played in its first NCAA Tournament, a period in which Enke coached the Wildcats to 81 consecutive wins at Bear Down Gym.
Fred A. Enke had been a Big Ten football standout at Minnesota, but his son, Fred W., took it a step further. At Tucson High, Fred W. was the 1941 and 1942 all-state quarterback and the state's Player of the Year. He was an All-State basketball player in 1943 and, combined, played on seven state title teams as a Badger.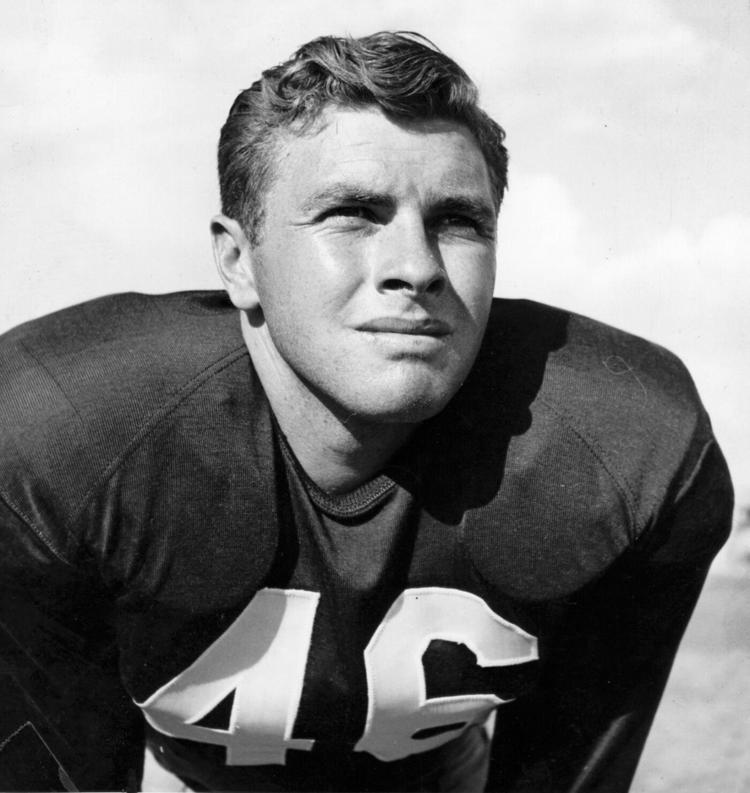 After three years as a Naval Aviator in World War II, Fred W. returned to his dad's school, was a three-sport letterman and led the NCAA in total offense in 1948. With a year of eligibility remaining, he signed with the Detroit Lions for a $12,500 bonus. Enke was represented by his basketball teammate Mo Udall, who would run for president of the United States in 1976.
While he played seven years in the NFL, his father's coaching career declined. Fred A. remained as the UA's golf coach, a 32-year stint overall, and became chairman of the Tucson Greens Committee, all of which led to the city naming the new east-side golf facility Fred Enke Golf Course, in 1981.
Fred A. Enke died in 1985. He was 88.
Fred W. Enke became a successful businessman in his post-athletic days, developing a cotton farm in the Maricopa area that he sold to the UA Agricultural School for an estimated $5.5 million about 40 years ago.
A few years before Fred W. Enke died in 2014, I visited his house in Casa Grande. He walked slowly, limited by knee and hip replacements linked to his football career. But he seemed eager to show me what he called his "stuff room."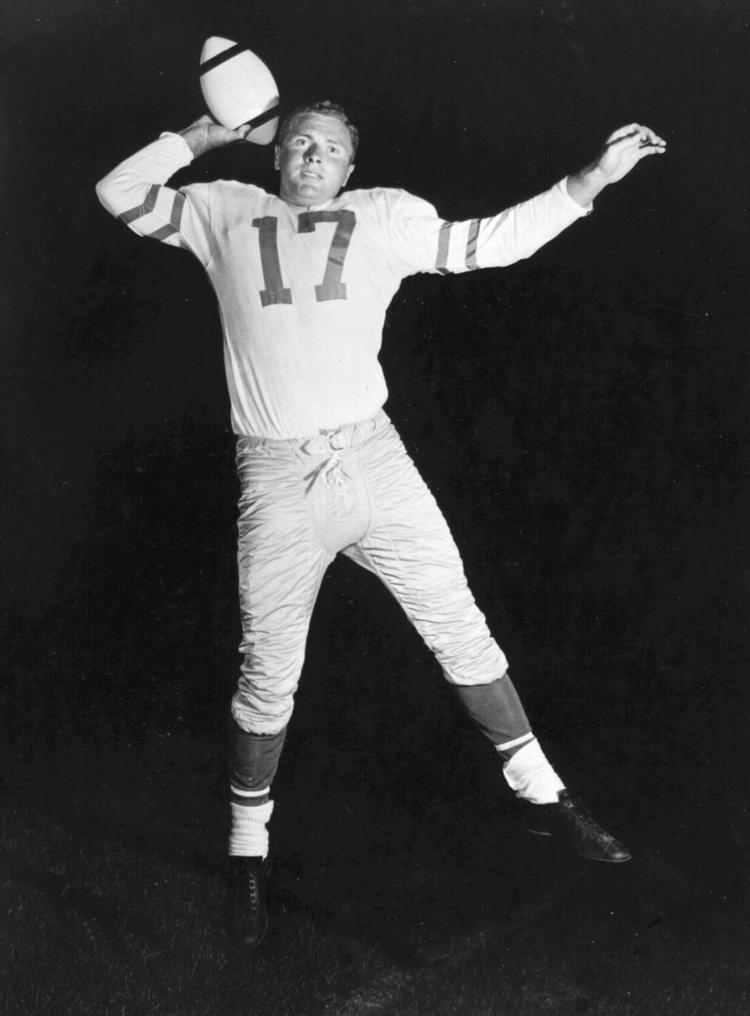 It was a treasure of Tucson sports history, with memorabilia from the Enke's long and successful sports careers. Jerseys from the 1930s. Helmets from the 1940s. Photographs. Trophies. It was a family sports Hall of Fame like few others.
"Pappy was so modest that he didn't keep a lot of his stuff," Fred W. Enke said. "So I helped put it together for us. I didn't want people to forget what he accomplished."
Contact sports columnist Greg Hansen at 520-573-4362 or ghansen@tucson.com. On Twitter: @ghansen711