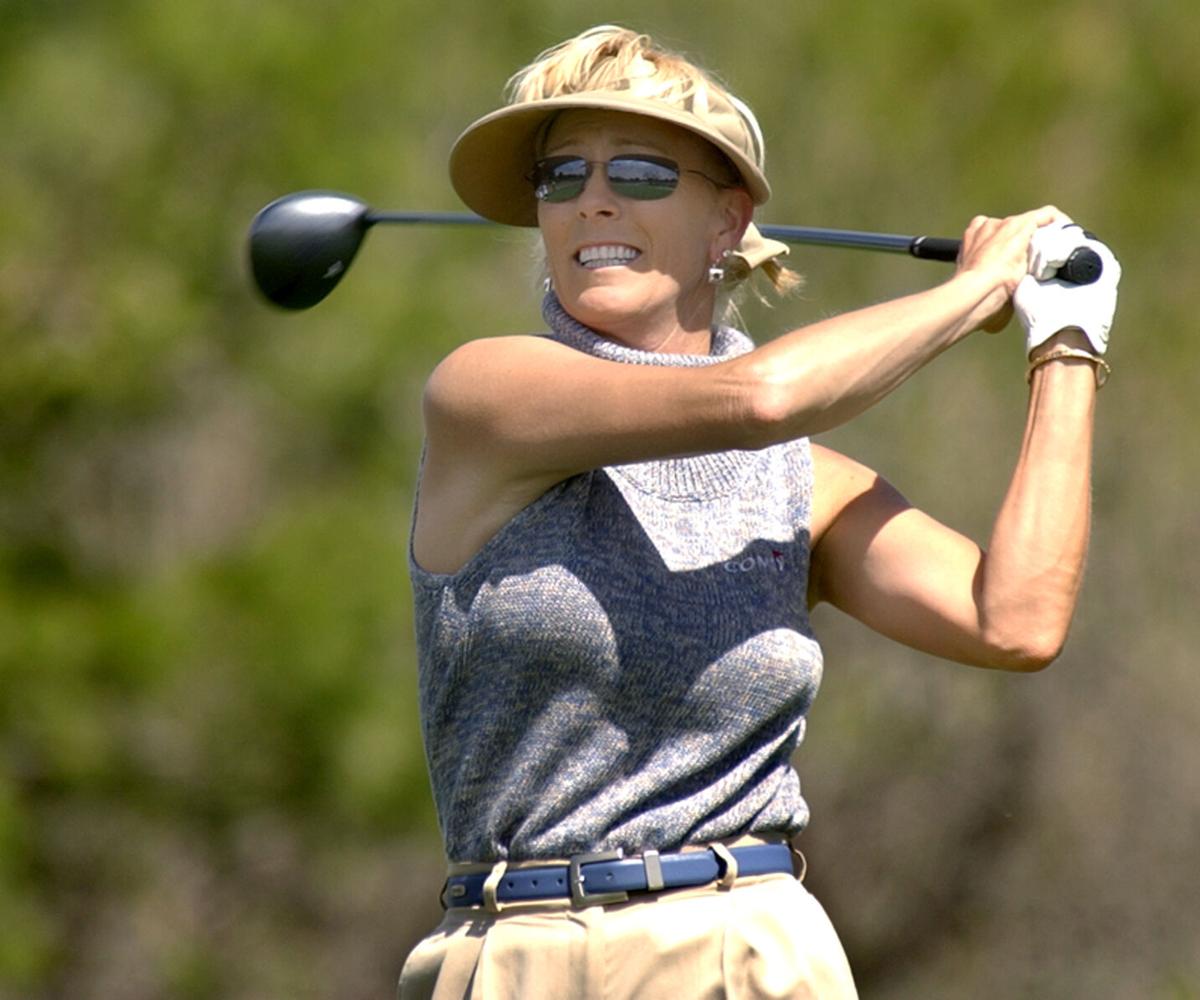 One beautiful spring day at the Tubac Golf Club a few years ago, I reached the No. 9 tee and was greeted by Cindy Rarick, a five-time LGPA Tour champion.
She shook hands with our foursome and said she would be hitting a tee shot before we did.
"If your ball is closer to the pin than mine, it's $100 for a Santa Cruz County children's charity," she said. "You guys look like good golfers; I want to see $400 here."
Rarick launched her tee shot to about 10 feet from the pin, over water, about 160 yards away. Most of our golf balls plunked into the water.
That night at a dinner for the fundraising event, Rarick announced she was donating $500 to the children's fund. "That should cover all of your lost golf balls at No. 9," she said with a laugh. Rarick got an ovation that was probably as loud as when she won the LPGA Corning Classic in 1987.
A few years later, Rarick, who is No. 25 on our list of Tucson's Top 100 Sports Figures of the last 100 years, agreed to play in a fundraiser for St. Luke's Home, an assisted living facility in Tucson. There must have been 150 golfers at Tucson National that day, but the ever-engaging Rarick went from hole to hole, making sure she played at least part of a hole with every golfer.
At the post-golf luncheon, Rarick handed out awards to every winning group and announced she was donating to the bottom line. Again, the ovation rocked the room.
Rarick's act wasn't staged. That was part of who she has been as a pro golfer. For almost 25 years, from her rookie LPGA Tour season, 1985, until she stopped playing full-time in the early 2000s, Rarick usually led the Tour in events played, averaging 30 events on the yearly calendar. Most LPGA golfers play about 20-25 events.
But it went beyond competing for championships and money. Rarick probably led the Tour in Pro-Ams, electing to play in Monday and Wednesday fundraising events week after week after week. She finished in the top 11 on the LPGA Tour money list three times but might have been No. 1 in money-raised-for-charities year after year.
From 1991 to 1993, she was the March of Dimes representative from the LPGA Tour.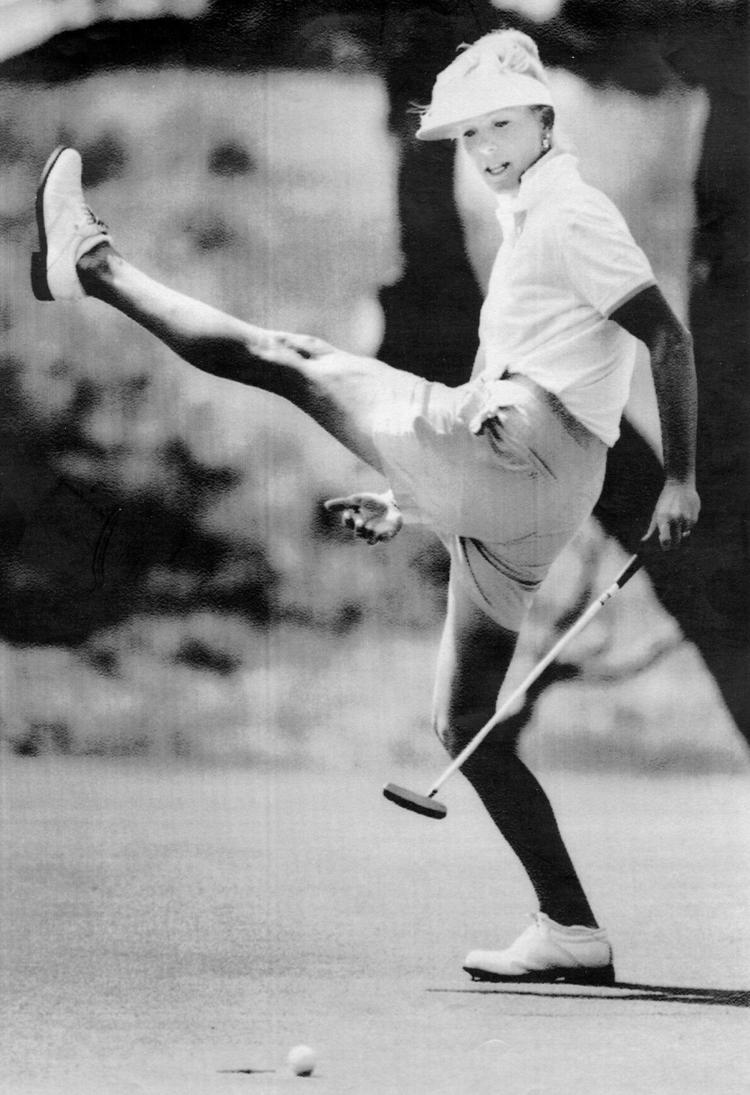 In 2008, Rarick finally kicked back and took a break, but even then she helped create the LPGA Legends Tour. The 1977 graduate of Sahuaro High School told me her career had gone by in what seemed like a flash.
"I was home in January this year for the first time in 25 years, but that's fine," she said. "It seems like those years went by in a blink, but my life is good. I couldn't have scripted it any better."
The script of Rarick's golf career is unlike most. It was marked by determination as much as success.
After learning the game at 14, usually working with legendary Randolph Golf Course instructor Dell Urich.
"I encouraged her to make golf her profession," Urich told me.
Rarick had to join the Sahuaro High School boys team; the Cougars did not offer girls golf in the 1970s. Rarick was the first girl to play on a boys golf team in Tucson history.
She played in local junior tournaments with and against Rich Mueller, Robert Moreno, Tommy Roy and Jon Rinkevich, all of whom went on to make golf their life's work. She held her own. Rarick accepted a golf scholarship to Hawaii and in the first year won the Hawaiian Women's Match Play and, later, Stroke Play championships.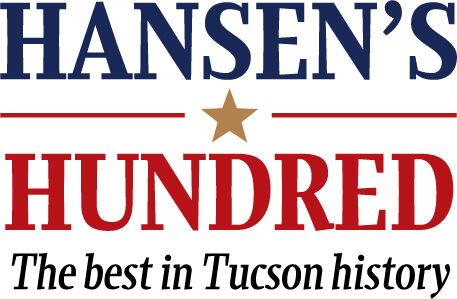 Then she dug in and worked to get her LPGA Tour card. Finally, on her sixth attempt, in 1985, she qualified as a full-time LPGA regular. When she played in the 1985 LPGA Circle K Tucson Open, she was in a big-time field with Nancy Lopez, Kathy Whitworth, Jan Stephenson, Betsy King and Pat Bradley.
Rarick thrived. Five years later she won the LPGA Planter's Pat Bradley Open, the fourth of her five LPGA titles. She almost won the 1995 PING-Welch's LPGA Tucson Classic, tied for second place with Annika Sorenstam.
It was at the '95 Tucson event that Rarick reflected on her climb to prominence.
"A lot of my friends gave up during the years I couldn't get my LPGA card," she said. "I wasn't going to give up if it took all my life. I was going to do it."
Rarick's mother, Gloria, was similarly determined. After completing college in Minnesota, Gloria Flom became a court reporter who served at the World War II Nazi War Crimes Trial at the Dachau concentration camp in Germany. After moving to Tucson in 1970, Gloria Flom worked as a Superior Court Clerk in Tucson.
Although Rarick still plays competitive golf — she qualified for and played in the U.S. Women's Senior Open this year — she moved to the Wenatchee Valley in western Washington about a decade ago and was co-founder of the Silvara Vineyards, a thriving wine production operation near Seattle.
Contact sports columnist Greg Hansen at 520-573-4362 or ghansen@tucson.com. On Twitter: @ghansen711