Paused at a red light one morning on Orange Grove and Thornydale roads, I looked to my right as a super-sized Dodge Ram pickup stopped next to me. I did a double-take as I saw the large and colorful rodeo logo painted on the driver's-side door:
As the light turned green, I recognized the driver: Sherry Cervi. And, yes, she was wearing her ever-present cowboy hat.
As celebrity sightings in this town go, it was the female equivalent of seeing John Wayne driving home from his 1960s Old Tucson movie set.
Three years ago, Cervi — ranked 30th on our list of the top 100 Tucson Sports Figures in the last 100 years — was inducted into the National Cowgirl Hall of Fame. She was the leading money winner in the history of WPRA barrel racing and the 1995, 1999, 2010 and 2013 national champion.
After Cervi completed three seasons as a standout basketball player at Marana High School, she earned her PRCA card, sort of like a high school golfer qualifying for the PGA Tour when he was 18. It took her two years to become the world champion barrel racer.
In retrospect, you could have seen it coming from a mile away.
Cervi is the daughter of Mel and Wendy Potter, both of whom competed in the National Finals Rodeo after their days at Tucson High and the UA. The Potters are Tucson's No. 1 rodeo family, no contest. Mel Potter went on to be one of the most prominent stock contractors in pro rodeo and later was on the PRCA Board of Directors. He won the tie-down roping competition in such famous rodeos as the Calgary Stampede.
In 2015, Mel Potter was inducted into the PRCA Hall of Fame, that year's "Legend of Rodeo" honoree, only the 10th such person honored, a select group that includes rodeo icons Jim Shoulders and Larry Mahan.
But when I asked him about his career a few years ago, Potter changed the conversation to Sherry.
"After chasing around the country for 10 months, Sherry goes back to our ranch in Marana and devotes herself to riding and training our horses," he said. "Even if it's a cold Saturday morning in December, she's up riding by 8 a.m."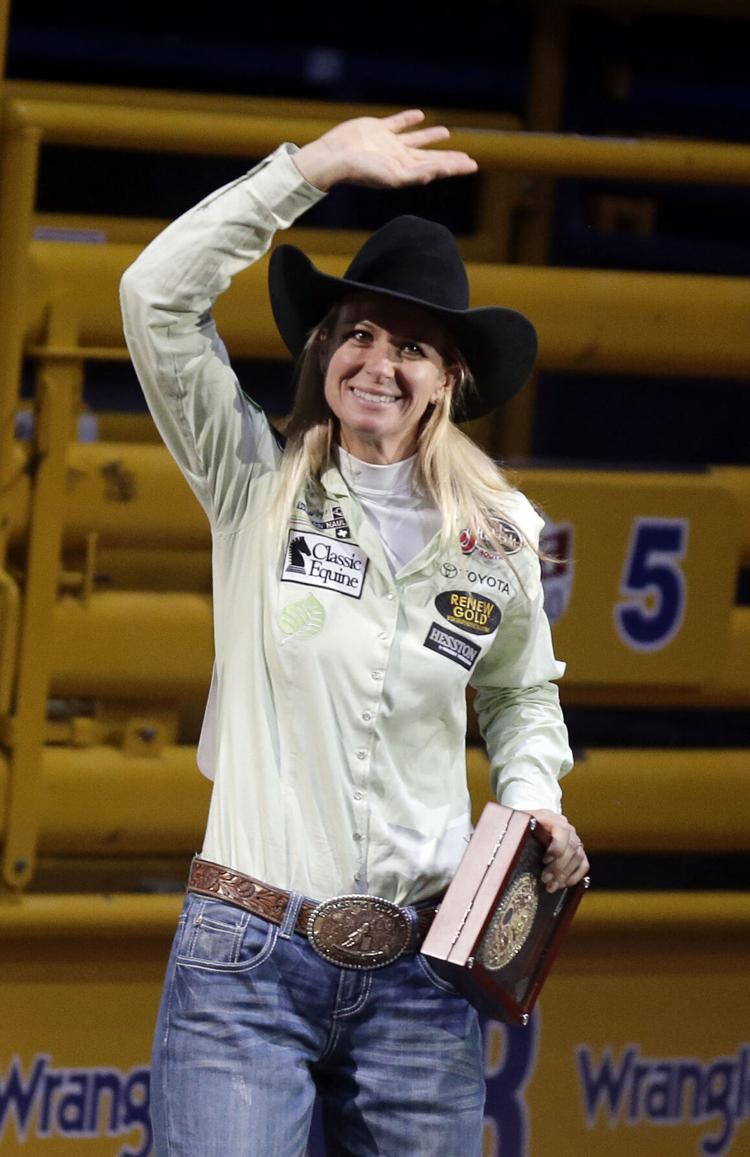 After Cervi won the 2013 National Finals Rodeo, she described to me her almost insane (in a nice way) travel routine. In a month's time, usually July, she'll drive/fly and commute to rodeos in Oregon, Utah, Wyoming, South Dakota, Nevada and Colorado. The first time I ever interviewed her, she spoke from her truck while driving from Texas to Tucson.
"I'm not one to lay on the beach," she said. "I feel like it takes time away from my horses."
Even now, at 45, Cervi spent July competing in seven rodeos across the West. She is breaking in new horses. Among them is Stinger, the son of her famous Stingray, upon which she rode her way to the Cowgirl Hall of Fame.
Cervi no longer competes in enough events to contend for the NFR. The elite barrel racers enter about 60 rodeos per year; Cervi now does about half that. Her time is now seriously divided.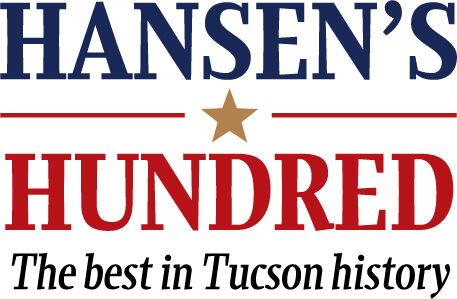 She follows her husband, world champion team roper Cory Petska, who has qualified for the NFR 15 times. And she has become more involved in the Potter family's 130-year-old ranch in Bancroft, Wisconsin, which is the key supplier to the Ocean Spray Cranberry operation. The Potter ranch includes 740 acres of cranberry bogs.
Cervi and her husband spend much of the year in Marana, living on a ranch about a block from her childhood home.
After her first husband, Mike Cervi, a stock contractor, was killed in a private airplane crash in 2001, Sherry mostly stepped away from rodeo competition for about two years. The commitment to get back on top — driving and flying tens of thousands of miles to 60 rodeos each year — was a difficult transition.
"I watched the NFR on TV one year and told myself that I'd like to be back on top again," she said. "It took a while, but I was finally ready to commit to everything required."
By 2010, she won her third world title. In 2013, she won another. Now one of her world championship saddles is on display at the Cowgirl Museum and Hall of Fame in Fort Worth, Texas.
Contact sports columnist Greg Hansen at 520-573-4362 or ghansen@tucson.com. On Twitter: @ghansen711