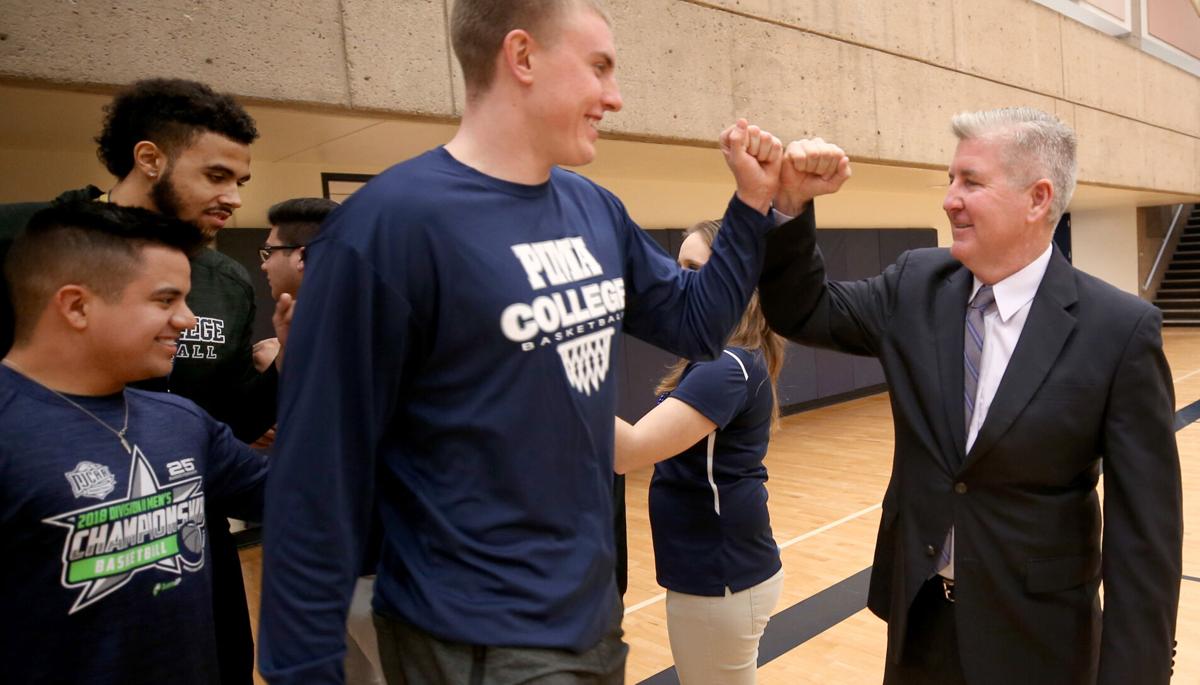 While few were paying attention during the pandemic-altered 2020-21 basketball season, Pima College's men's basketball team went 3-2. The season began March 18 and ended April 9.
Yet those three seemingly irrelevant victories were Nos. 601, 602 and 603 of PCC coach Brian Peabody's robust career, which does not include his years coaching at Emily Gray Junior High School and St. Ambrose Catholic School.
Peabody never put in so much work into five games. His Aztecs club followed Pima's strict health protocols for six months, practicing when possible — and even then, the gymnasium doors locked and players and coaches were fully masked and safely distanced.
For more than a month, week after week, the school administration delayed its approval to begin competition.
It's not that Peabody is a stranger to difficulty.
After coaching Salpointe Catholic High School to 243 victories from 1993 to 2003, which included two state championship appearances and a 27-4 record in his final season, political pressure from interfering parents and administrators led Peabody to resign.
Quickly hired by Pima College in 2003, Peabody discovered too late that autocratic chancellor Roy Flores did not share his commitment to winning. After one frustrating season, Peabody left PCC.
Few would have predicted that the best of Peabody's remarkable career was yet to come.
Peabody, ranked No. 41 on our list of Tucson's Top 100 Sports Figures of the last 100 years, coached Ironwood Ridge High School to the 2008 state championship and averaged 21 victories per season between 2007 and 2013. Then he took on the biggest challenge of his coaching life.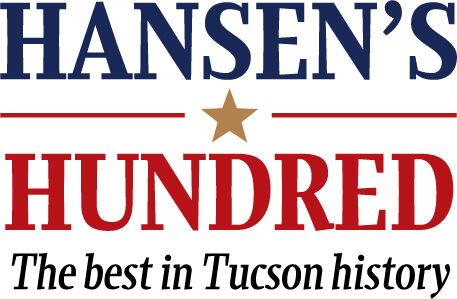 After administrative changes at Pima College, Peabody went back to the Aztecs in 2013. The team was beyond bad: It had gone 10-49 in two seasons and was on an 18-game losing streak, last place in the ACCAC.
"When Brian came back, it was like a shot of adrenaline for us, all of that energy," said then-PCC athletic director Edgar Soto. "I truly believe he'll take us to the next level."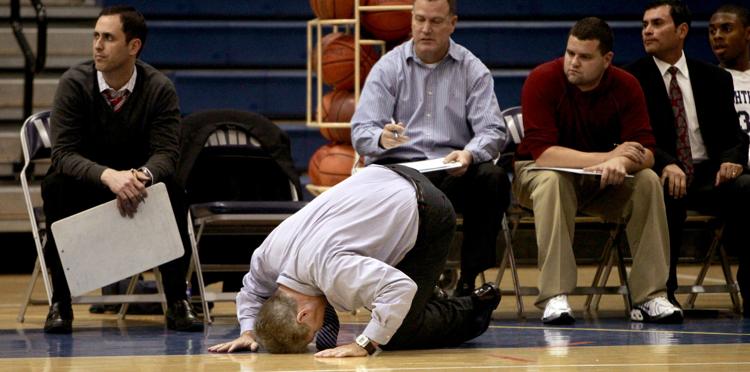 Talk about calling your shot.
In 2018, Pima College played in the NJCAA championship game, averaging 101 points per game and finishing 31-5. A year later, again averaging 100 points, the Aztecs finished seventh in the NJCAA finals.
"I love the challenge of it all," Peabody said after playing in the '18 title game. "Competing against the big boys is what drives me."
Peabody learned from the best. Sahuaro High School's legendary coach Dick McConnell won more games in Arizona boys prep basketball than anyone in history, 755, when he retired 15 years ago.
Not only did Peabody play for the best — he was the sixth man on Sahuaro's 1981 state finalist club — he coached for McConnell from 1983 to 1990, at which time he became the head coach at tiny Green Fields Country Day School.
Success was immediate. With a senior class of 11 boys, six of whom played basketball, Peabody coached the Griffins to the 1991 Class 1A state championship, beating 25-0 Seligman in the state finals.
"All I've ever wanted to do was coach," Peabody told me then. "I'd like to make a career out of it."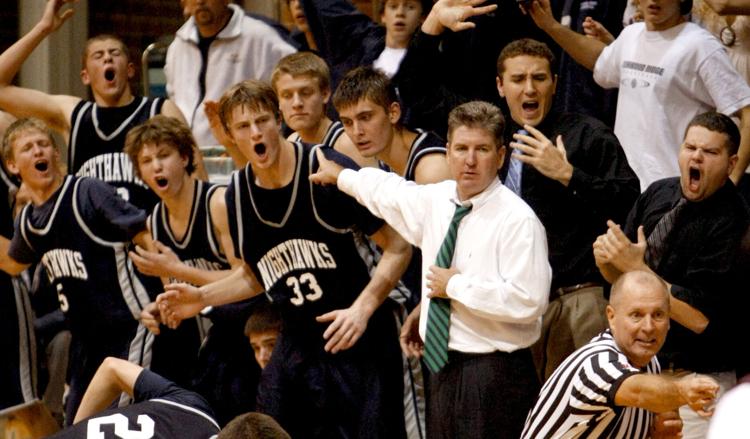 One of Peabody's great challenges was to become the first Tucson team to win a state championship at the highest level, the first to do so since McConnell's 1982 Sahuaro club.
He reached the 1997 and 1999 big-schools state title game but lost heartbreakers to Mesa Mountain View and Phoenix Carl Hayden high schools — a period in which Peabody coached nine Division I recruits, from New Mexico's Brian Smith and Davidson's Fern Tonella to Washington State's Brian Stewart.
At one of Peabody's youth summer camps last month, he was accompanied by Sacramento Kings assistant coach Jesse Mermuys, who had also been a coach on Luke Walton's staff for the Los Angeles Lakers.
Mermuys played for Peabody at Salpointe, one of the enduring figures of one of the greatest coaching careers in Tucson history.
Contact sports columnist Greg Hansen at 520-573-4362 or ghansen@tucson.com. On Twitter: @ghansen711